The finishing touch on every garden is filling in the spaces after planting your favorite flowers. Gaps can alter the aesthetic appeal of your garden and leave your plants susceptible to numerous issues. To resolve this problem as quickly as possible, knowing which fast growing ground cover plants are available for your garden becomes a necessity.
These plants give your garden the right splash of color, coverage, and style needed to make your picture-perfect dreams a reality. Beyond the look of quick spreading ground cover, there are many benefits of ground cover plants, which often assist the growth of other plants in your garden.
Not only do they look amazing, but they are great at keeping pests away and providing additional moisture for plants in warmer, dry regions. The added benefit of these speedy growers means you don't have to wait very long to reap the rewards.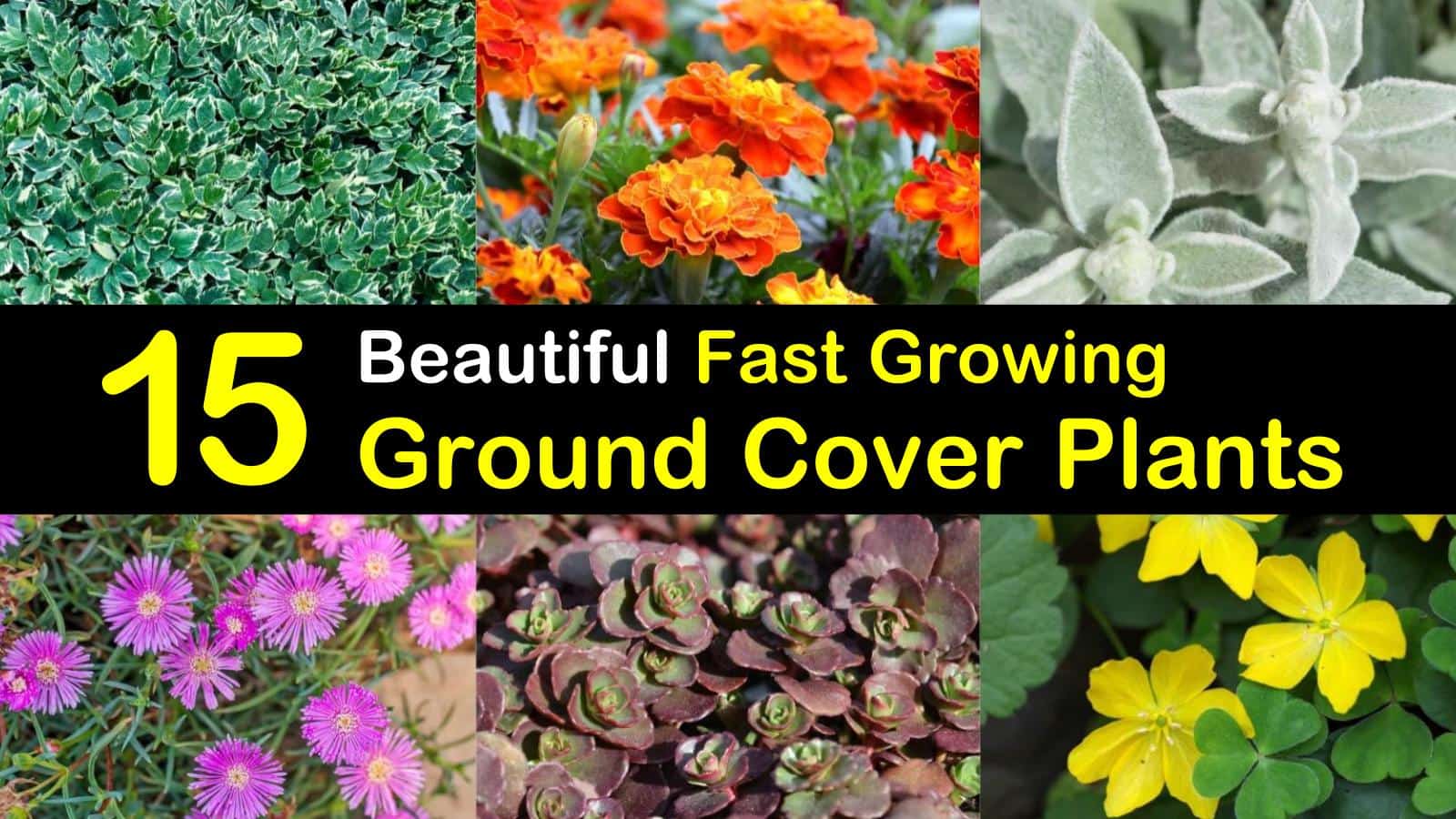 Questions You May have about Ground Cover Plants that Grow Fast
With the fastest spreading ground cover plants to choose from, the perfect plants for your garden are right at your fingertips. It will probably be hard to choose just one of the quickest growing plants, so select several to create a lovely display in your garden or by your new walkway.
Ground cover, while lovely in its own right, has another purpose, too. Growing wanted plants that cover the soil is a great way to kill Creeping Charlie naturally without resorting to chemical or homemade weed killers. Get rid of weeds before they start by covering the area with plants that add to your landscape.
What is a fast growing ground cover plant?
So, you want a ground cover plant, but you don't want to wait months and months for it to grow. Buying ground cover shrubs and perennials or annuals straight from your local garden center is not always the most convenient option, which is why these fast growing beauties may be the perfect plant for you. But what does this entail?
The plants listed below are considered fast growing for their ability to reach a considerable size in two months or less. Some flowers will even begin to sprout and spread after only a few days.Ground cover plants are smaller, shorter plants that typically grow in a wide-spreading layer beneath larger, taller plants.
They are particularly exquisite when paired with tall, flowering plants, which may leave wide gaps in between each plant. They are also perfect for lining the base of trees to cover unsightly roots. If your root problem has become a serious issue, however, you may want to use a drain root killer to prevent overgrown roots from your drain pipes.
It's important to keep an eye on your plants to ensure that there are no grub worms in your garden or any other pesky critter that could eat your plants to the ground. Practice natural pest control methods to eliminate this sometimes common problem.
What are the benefits of using ground cover plants?
The most significant benefits behind using ground cover plants are to provide a greater curb appeal for your garden, protect plants, and to keep plants healthier. Fast spreading ground cover plants, when planted with complementary flowers and colors, create a mesmerizing display of various textures and hues.
They also cover open soil that arises from planting taller flowers and are a more decorative alternative to mulch. Weeds are less likely to sprout where you have ground cover plants, making maintenance easier than ever. You will likely need to do very little to these plants, other than deadheading or ensuring that they get enough water.
They are also great for planting around trees as extra decoration since most ground cover plants are used to partial shade conditions.Despite the impressive benefits to how ground cover plants improve the look of your garden, they are also incredibly useful at protecting your plants and keeping them healthy.
Because the plants take up space in your garden, it leaves less space for water to wear down the soil. The roots hold the earth more firmly in place and absorb any excess moisture. This action, in turn, provides erosion control in the plant beds and even retains moisture to avoid drought.
What should I do if plants grow too fast?
While fast growing ground cover plants are also an excellent deterrent for weeds, sometimes the weeds aren't the only ones that need trimming. Some ground cover plants are so fast at growing, their wide-spreading foliage can go a little too far without the proper maintenance.
If your plants are growing too fast, then try a DIY weed remover. Not only will it stop the spread of the plant, but it will also kill any sneaky plants in the process. Solutions like pouring boiling water onto the overgrown plant's roots can even be used to exterminate ant hills or for poison ivy.
Be careful when applying homemade weed and plant killers near the flowers you want to keep. This may also kill any other vegetation in the area, mainly if applied to their roots.
Stunning, Quick Spreading Ground Cover Plants for Your Garden
Choose from ground cover vines, annuals and perennials for your garden setting. Planting a variety adds interest and texture.
Lamb's Ear (Stachys byzantina): Ground Cover Plants with Fun, Fuzzy Texture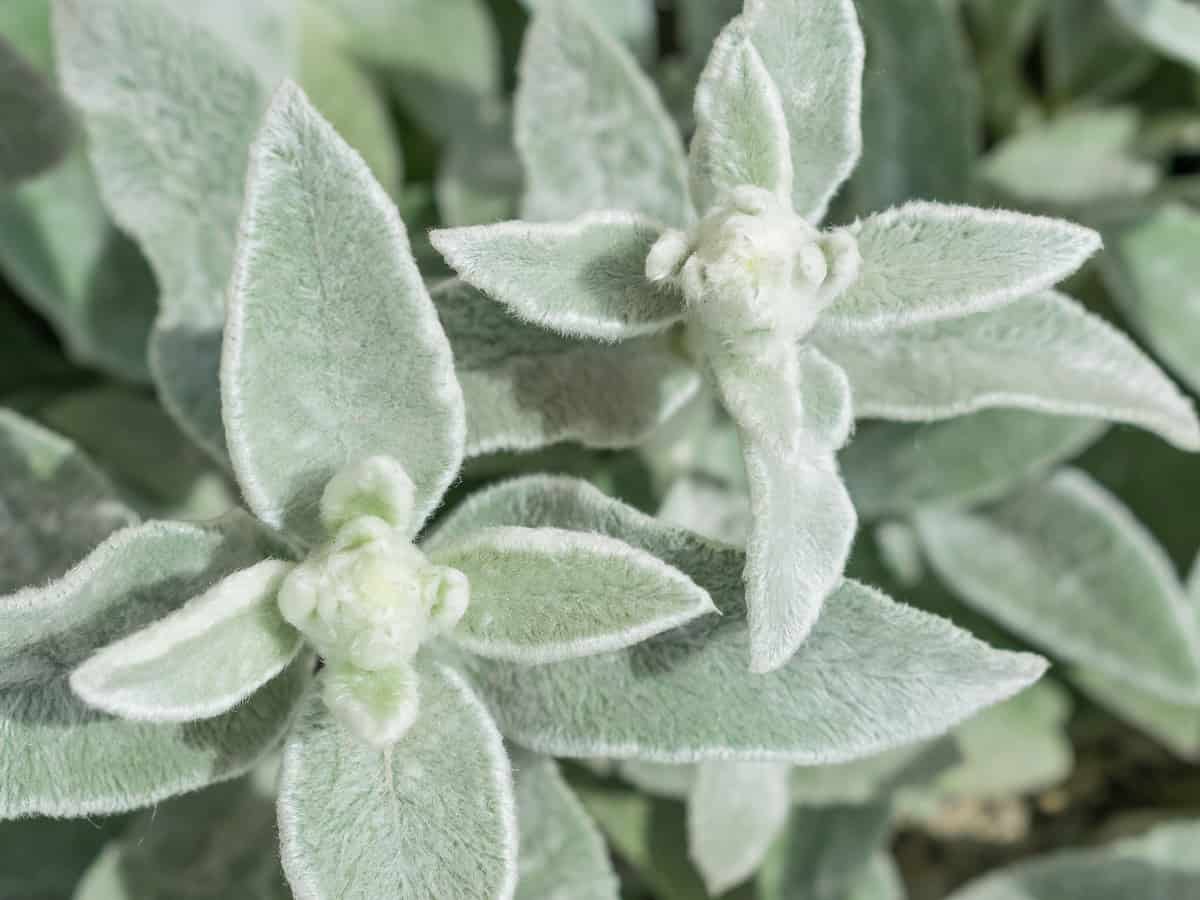 An excellent example of a fast growing ground cover plant is Lamb's Ear. This plant sprouts flowers in early summer for several weeks but is more notable for its soft, blue-green foliage.
These fuzzy leaves resemble the texture and feel of a lamb's ear, which is where the plant gets its name. Lamb's Ear generally stays under a foot in height and can spread up to four feet in width.
It can effortlessly grow throughout most of the United States, including most of Florida and North Dakota. It is a deer resistant and drought tolerant plant that looks exceptionally well with plants like Salvia, Lady's Mantle, and Sedum.
Creeping Phlox (Phlox subulata)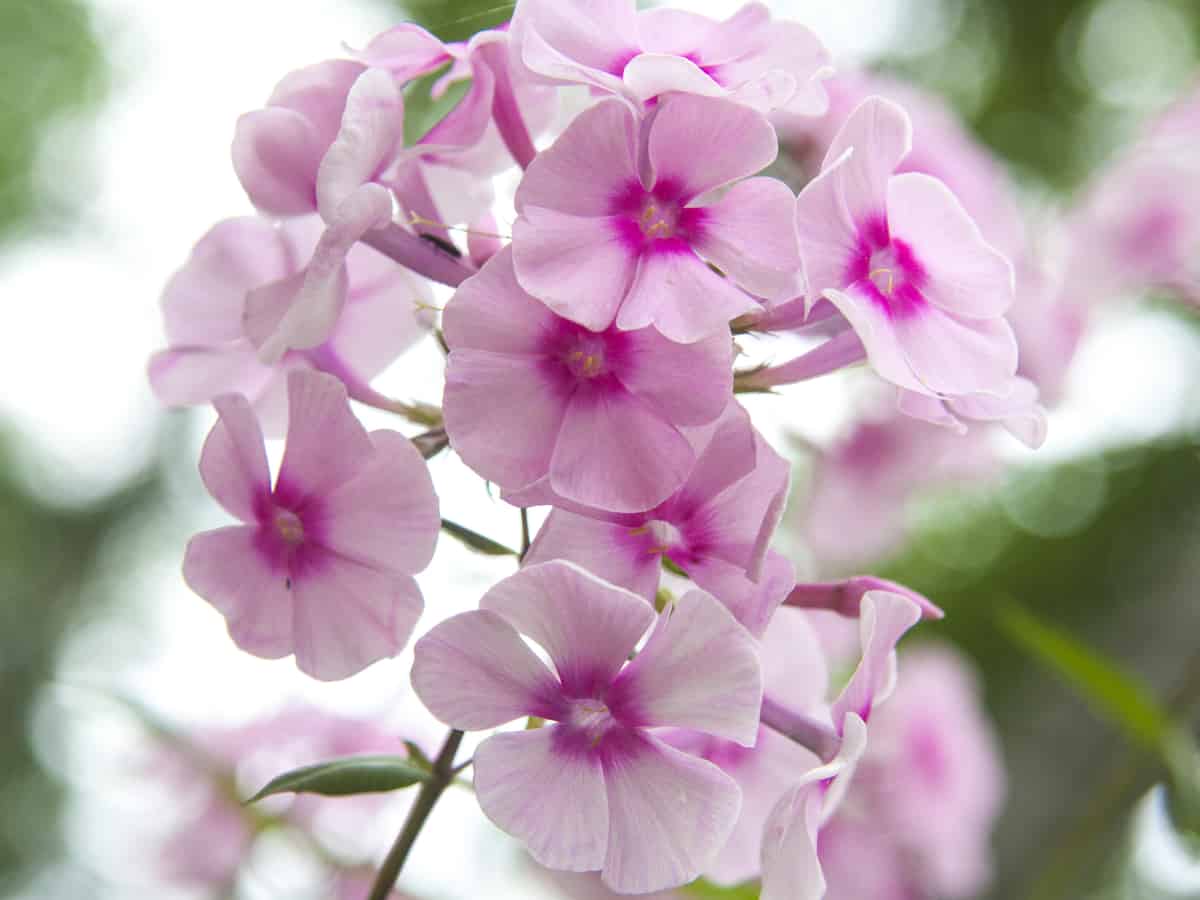 Creeping Phlox is another quick spreading ground cover shrub that grows in a dense mat of flowers, almost resembling a carpet. These flowers bloom throughout the spring and come in several colors, from pink to blue to white flowers.
The wide-reaching stems of the Creeping Phlox are one of the reasons they are considered excellent perennials and flowers for rock gardens. This evergreen perennial grows up to a half a foot high and spreads nearly three times that size in width.
It requires full sun and can increase approximately one inch each month. Some flowers that pair wonderfully with the Creeping Phlox are the Grape Hyacinth, daffodils, and tulips.
Blue Bugle (Ajuga reptans): Fast Growing Ground Cover Plants Grow Almost Anywhere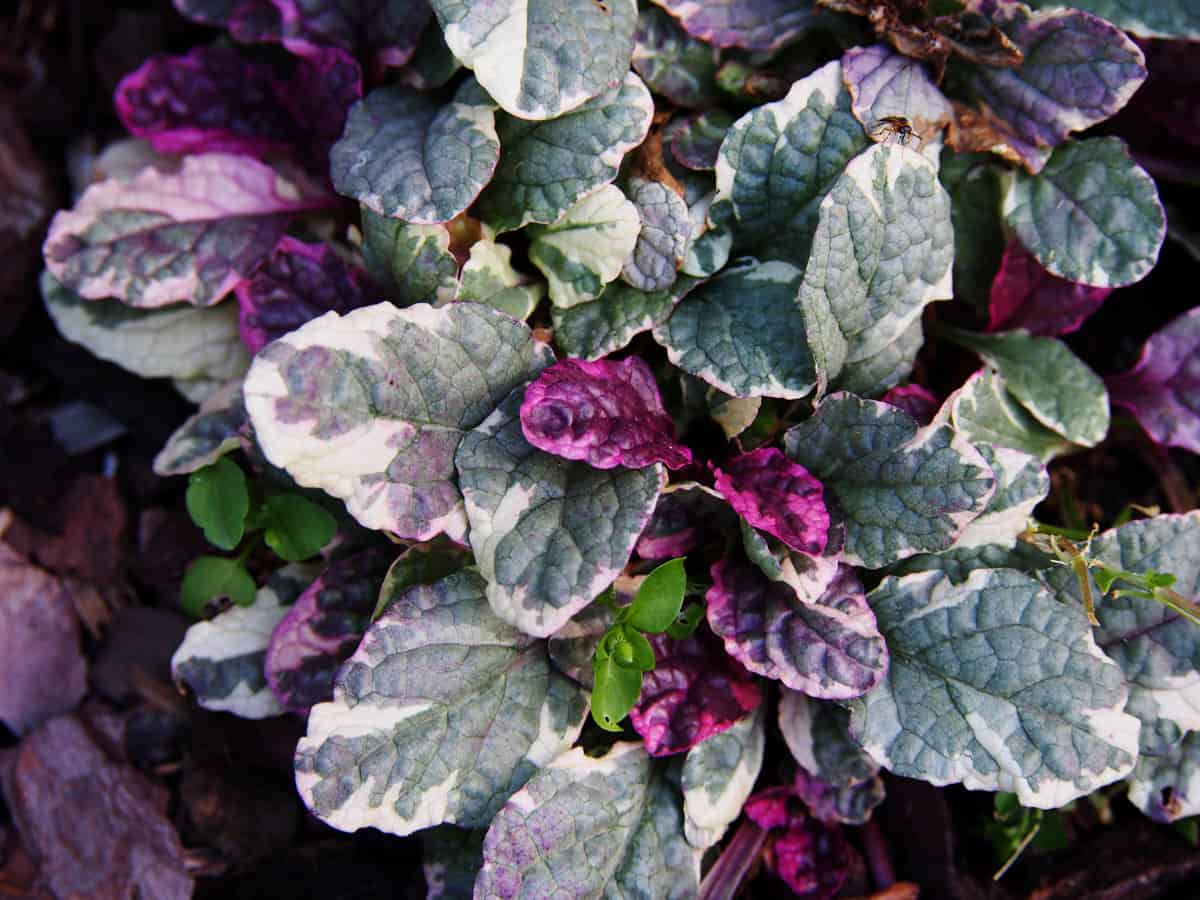 Blue Bugle, also known as Carpet Bugle, is a highly versatile plant that does well throughout the entire continental US. Related to plants like Creeping Mazus, Mazus reptans, the Blue Bugle is equally as beautiful and hardier than its cousin.
Exquisite blue flowers sprout in late spring through the beginning of summer and are perfect for those gardens that need a little extra protection from rabbits and deer.
The Blue Bugle only grows to approximately eight inches in height and spreads up to two feet.Even without its flowers, this evergreen groundcover provides year-round interest with its impressive multi-colored foliage.
Blue Bugle iplants make ideal ground covers for shade areas. It loves both partial and full shade and will thrive in moist soils with a little bit of hummus to sustain it. The best plants to pair Blue Bugle with are Forget-Me-Knots, Plantain Lily, and Woodland Phlox.
Golden Oregano (Origanum vulgare "aureum")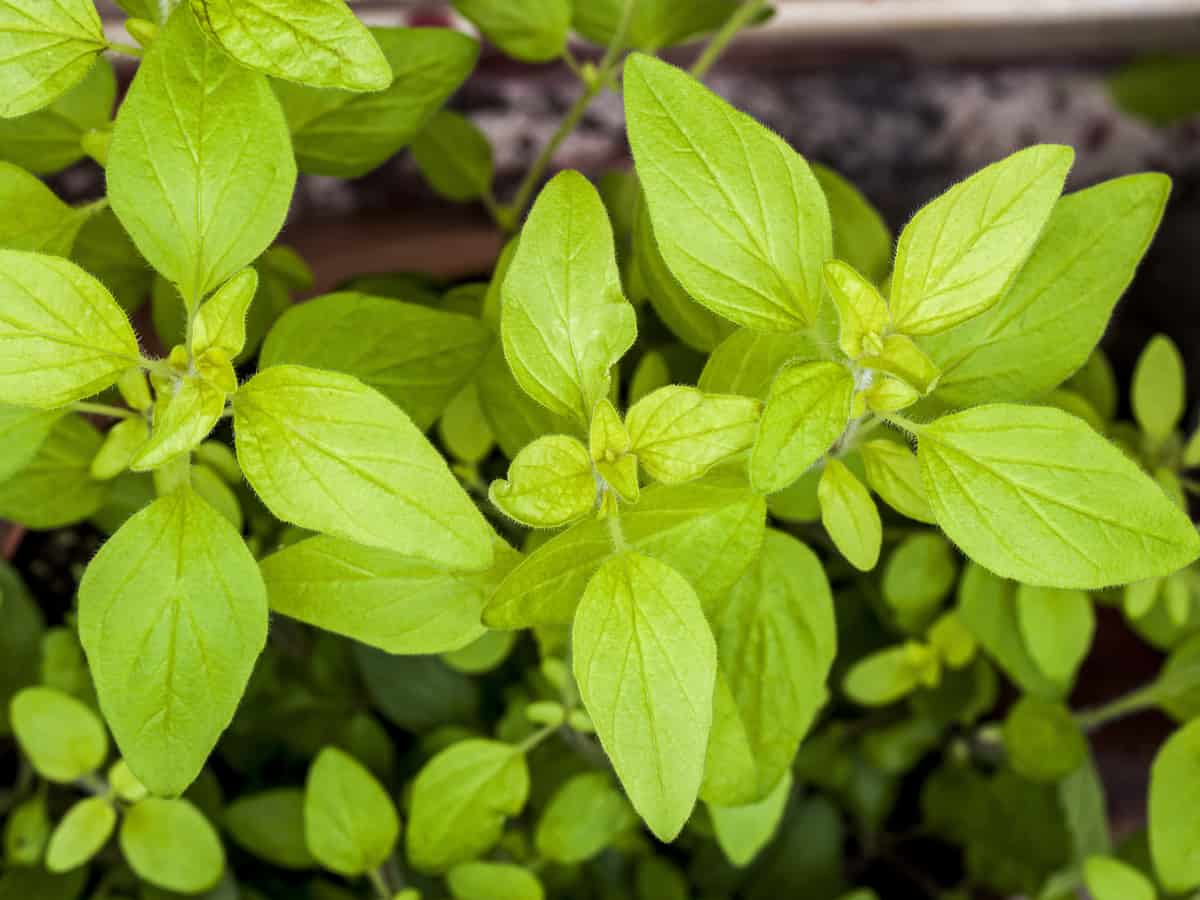 One plant you probably hadn't thought about to cover your garden beds is Golden Oregano. Sometimes our favorite herbs can make the best ground cover plants both as a space filler and for their usefulness later.
The grey-green leaves of this plant are fragrant and edible and attract pollinators like bees, which is especially great for your flowers.
Oregano is a perennial ground cover as well as a member of the mint family. As with most members of the mint family, the plant multiplies rapidly and is often invasive if not adequately controlled.
Growing herbs in summer like oregano, is easy. This plant is relatively low-maintenance and does well in full and partial sun. It can grow to three feet in height and spreads up to 12 feet in width, making it notably better for more extensive gardens. Harvest the leaves and freeze them to use later in the year.
Creeping Thyme (Thymus serpyllum)
Creeping Thyme is another fast growing perennial that only grows to about three to four inches tall, making them ideal for ground cover plants for pavers and walkways. What this plant lacks in height, it makes up for in spread, growing almost four times its height to one foot wide.
In the summer, various flower colors like deep pink and purple bloom, making this an attractive plant to pollinators like butterflies.
Its petite size makes it an excellent filler in between stepping stones and areas with heavy foot traffic. When you crush or step on the leaves, they give off a pleasant fragrance, making your walk through the garden that much more spectacular.
Creeping Thyme is also very easy to care for and does not have any issues with pests. However, if your garden is overrun with pests like spider mites and aphids, you can utilize neem oil to create a pest repellent for the foliage.
Ice Plant (Delosperma cooperi): Quick Spreading Ground Cover Succulents Perfect for Rock Gardens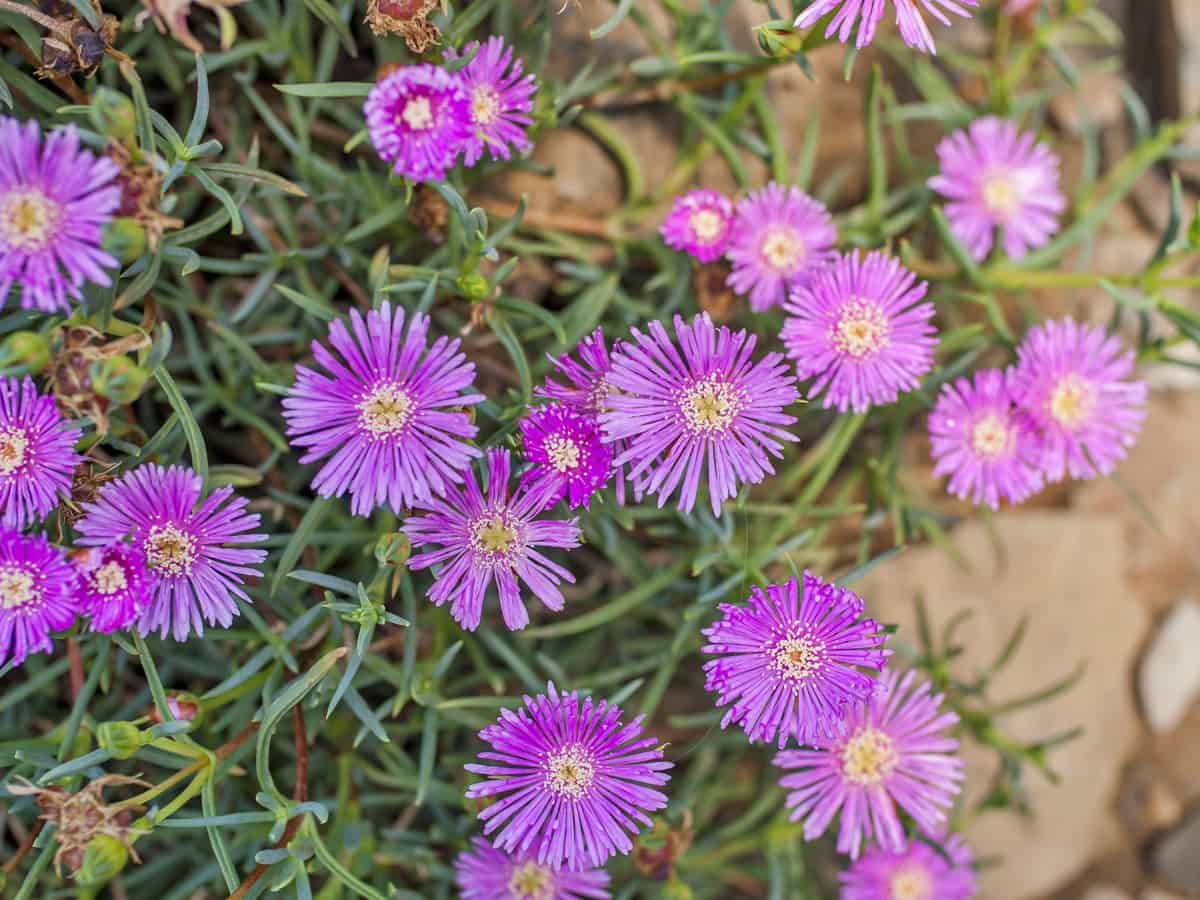 Another groundcover perfect for rock gardens is the Ice Plant. This succulent grows to a tiny six inches tall but rapidly spreads up to two feet across. The dense mat of purple and pink flowers practically cover the green foliage beneath it every time they bloom.
Because the Ice Plant blooms throughout the summer and fall, this fast growing ground cover plant provides appeal for gardens with plants that have already completed their bloom cycle. Ice Plants do best in the hottest regions of the United States, with the ideal USDA hardiness zones lying somewhere between zones 8 and 10.
Because of their adaptability to the heat, they are drought tolerant, heat tolerant, and love full sun. They also do exceptionally well in dry soil so long as it is well-drained.
Spotted Dead Nettle (Lamium maculatum)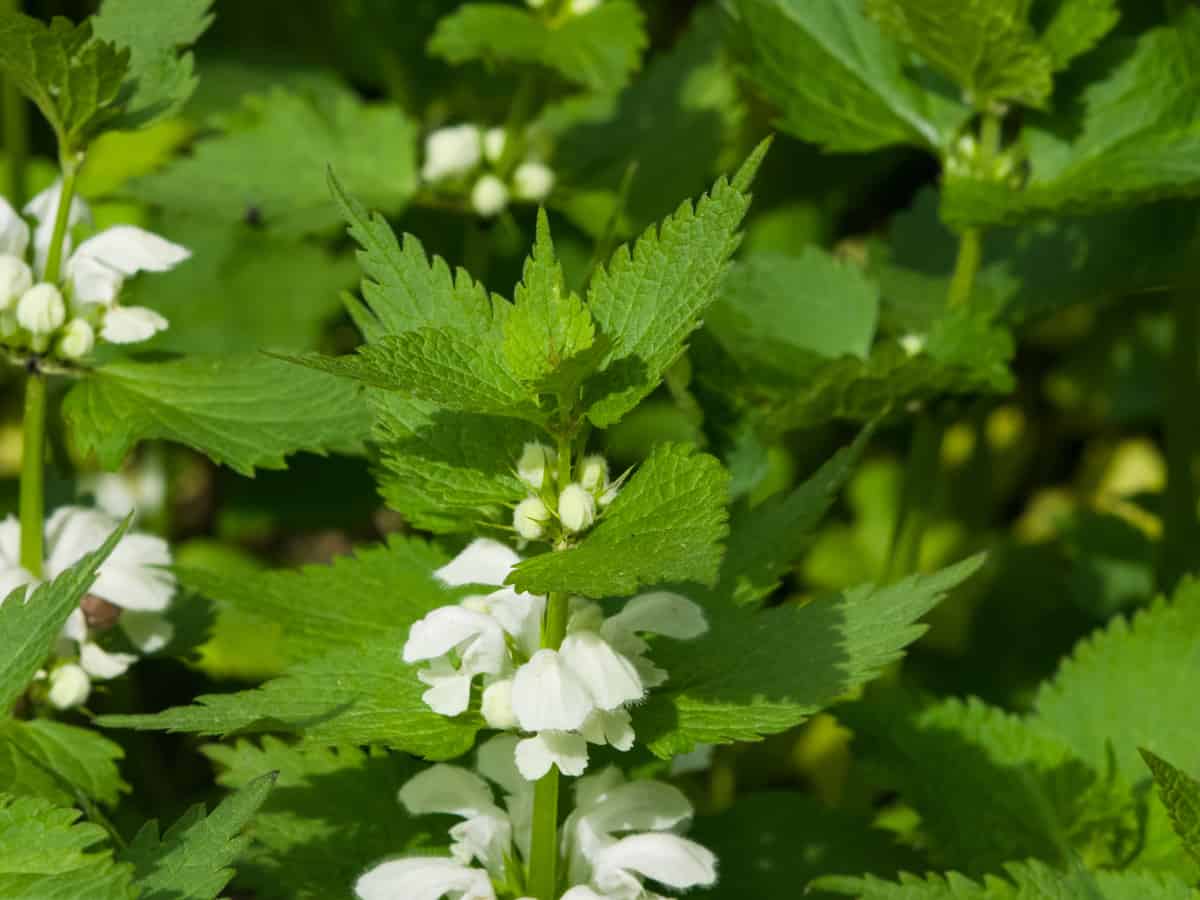 Dead Nettle is a type of weed that typically appears in landscaping. Its invasive nature makes it one of the fastest growing ground cover plants out there, at least in its ability to spread after it has become established. Dead Nettle comes in many different subspecies, some that can grow up to two feet tall.
The best species for ground cover plants are the Spotted Dead Nettle, which grows only eight inches high and has a spread of up to three feet.Dead Nettle is a perennial plant that blooms throughout most of the year, during which it displays white or purplish-pink flowers.
It especially thrives during the mid-spring months through the beginning of summer. Dead Nettle is tolerant of both part shade and full shade and will even withstand dry soil. It prefers adequate moisture, however, well-drained and nothing too wet.
Dragon's Blood (Sedum spurium): Quick Growing Evergreen Groundcover for Flashes of Red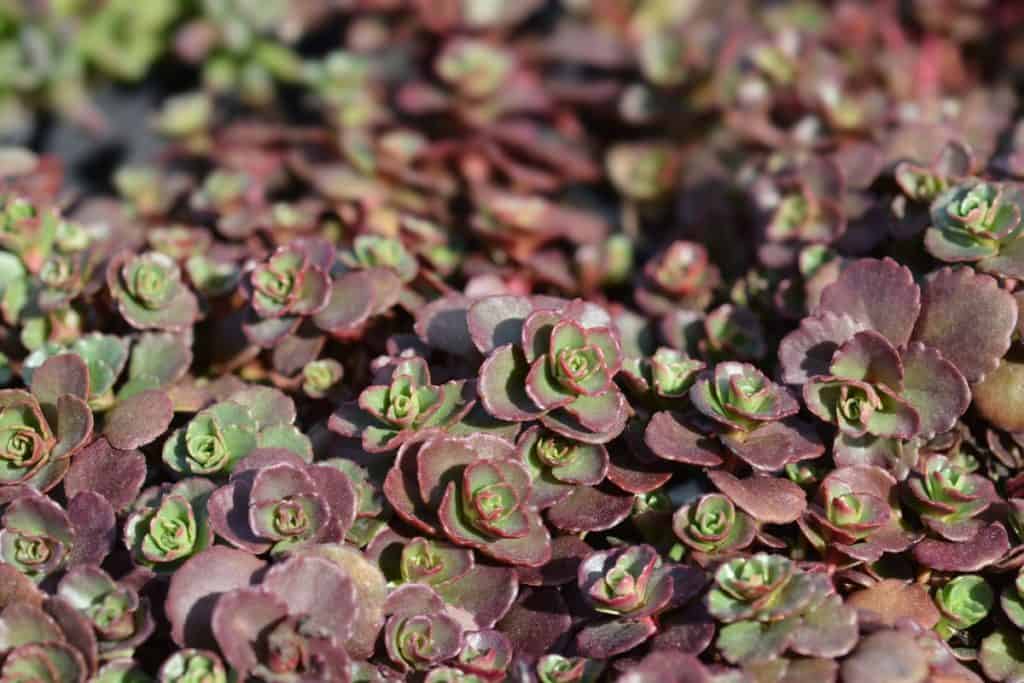 Dragon's Blood is another name for Stonecrop, an evergreen groundcover that grows only to about one half a foot high. The plant grows up to four times that size in the spread, however, and is relatively easy to maintain.
Dragon's Blood can be grown throughout most of the United States but does best in warmer climates with full sun. It also prefers dry to medium soils.In the spring, the plant displays bright green leaves rimmed with a reddish tint.
The color continues to deepen in with burgundy undertones until it is a vibrant red hue in the fall. Some excellent plants to pair with Dragon's Blood are Lamb's Ear, Carpet Bugle, and Hens and Chicks.
Bishop's Weed (Aegopodium podagraria 'variegatum')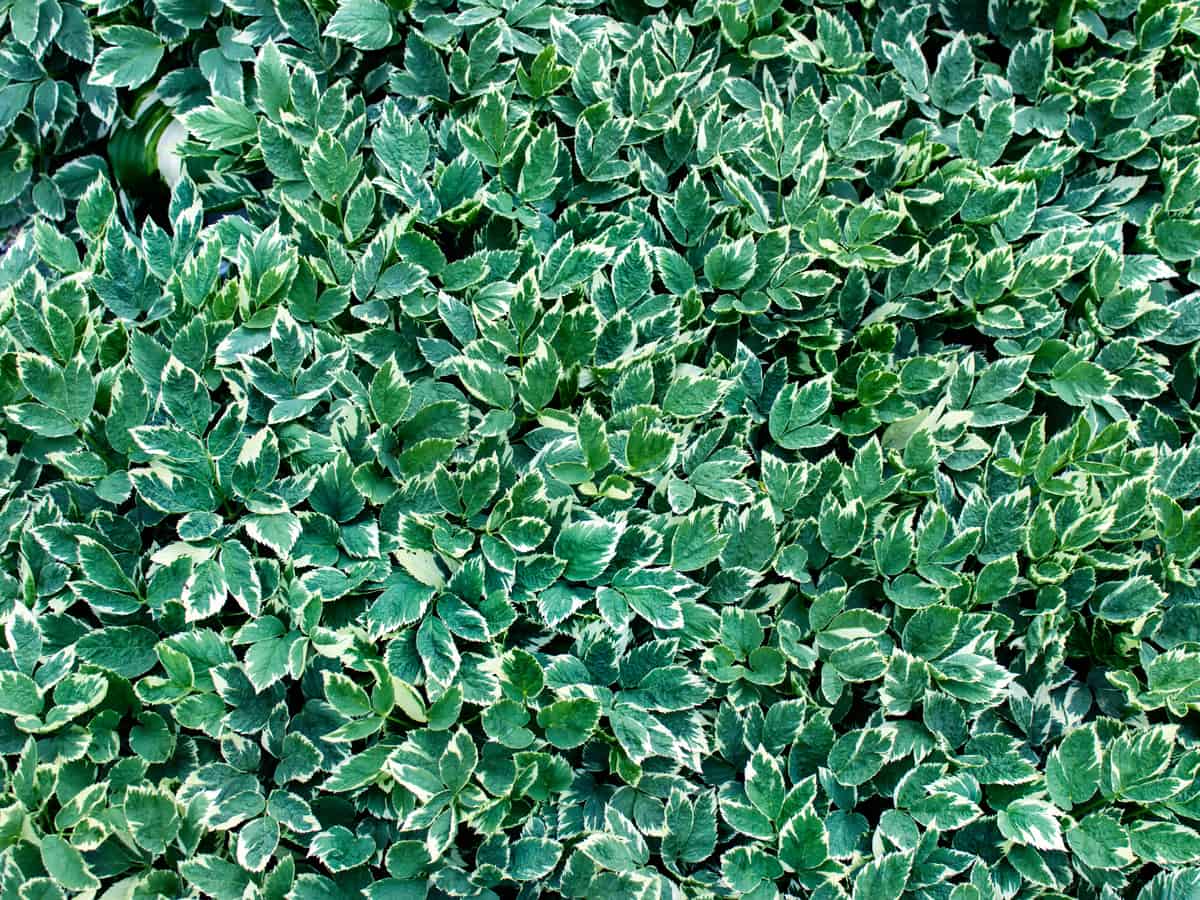 Bishop's Weed, also known as Snow on the Mountain, is another quick spreading ground cover plant that loves to grow in the shade. The crowning jewel of this plant is not the tiny white flowers that grow in late spring, but the serrated, bright green leaves that grow to be around three inches long.
The plant reaches approximately one foot in height and spreads to over one and a half feet wide. Its ability to multiply and cover so much space in a short period makes it excellent for large areas in gardens.To care for Bishop's Weed, ensure the plant is not exposed to prolonged periods of heat, as this may cause its leaves to wilt and brown.
You also want to plant it in soils that are not too moist and well-drained. The plant is considered to be highly invasive and should be cut back and regularly maintained to avoid overgrowth.
Sweet Woodruff (Galium odoratum)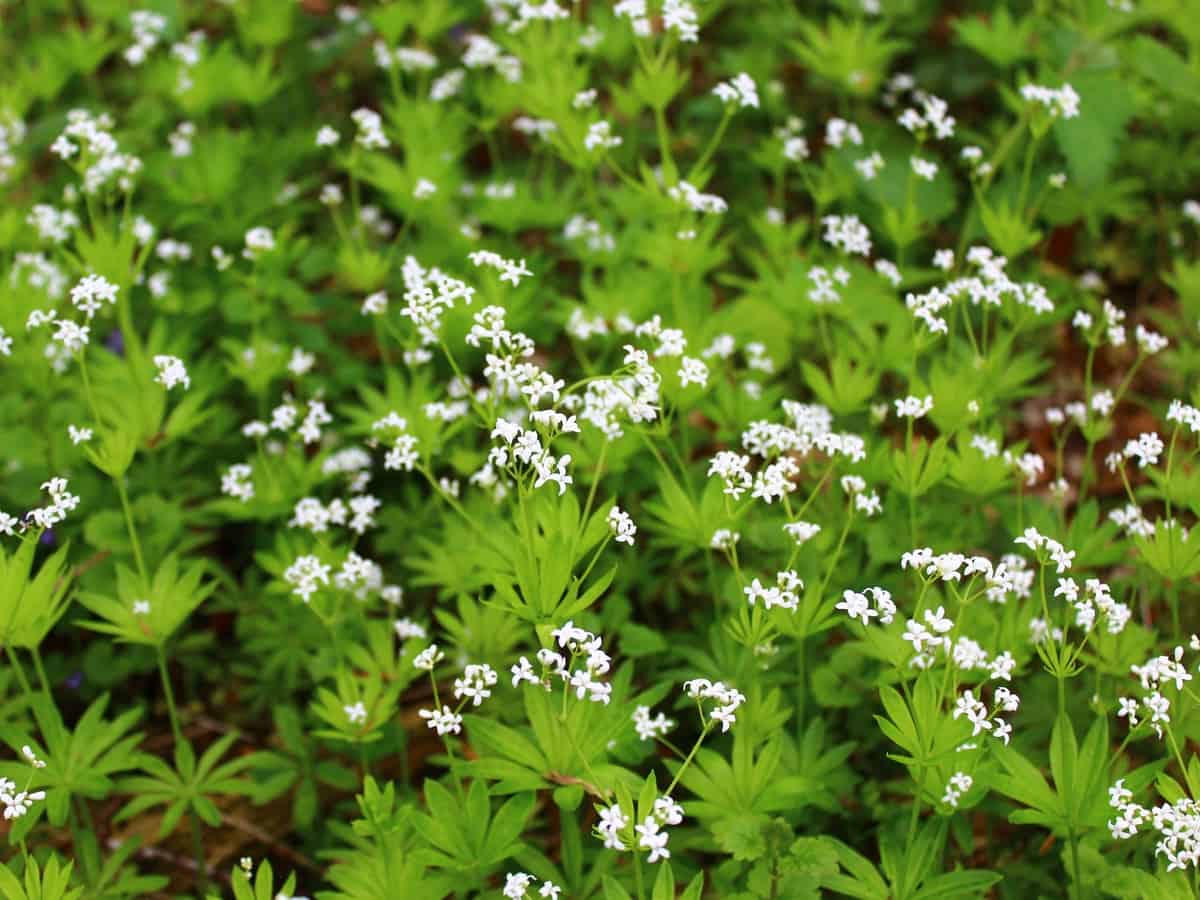 Sweet Woodruff is another perennial flowering ground cover plant that forms a thick mat over the base of any flower bed. Fragrant white flowers bloom in mid-spring and give off a woodsy smell.
The leaves are frequently dried and then used in a variety of household items such as teas and homemade potpourri. Sweet Woodruff is a shade-loving plant that is easily cared for and maintained.
It has very few issues with pests and plant diseases and will thrive as long as it is given plenty of moisture in the soil. This fast growing plant looks best when paired with plants like Bleeding Hearts, Columbine, and Snowdrop Anemone.
Periwinkle (Vinca minor): Fast Growing Flowering Ground Cover Plant for Bursts of Bluish-Purple Flowers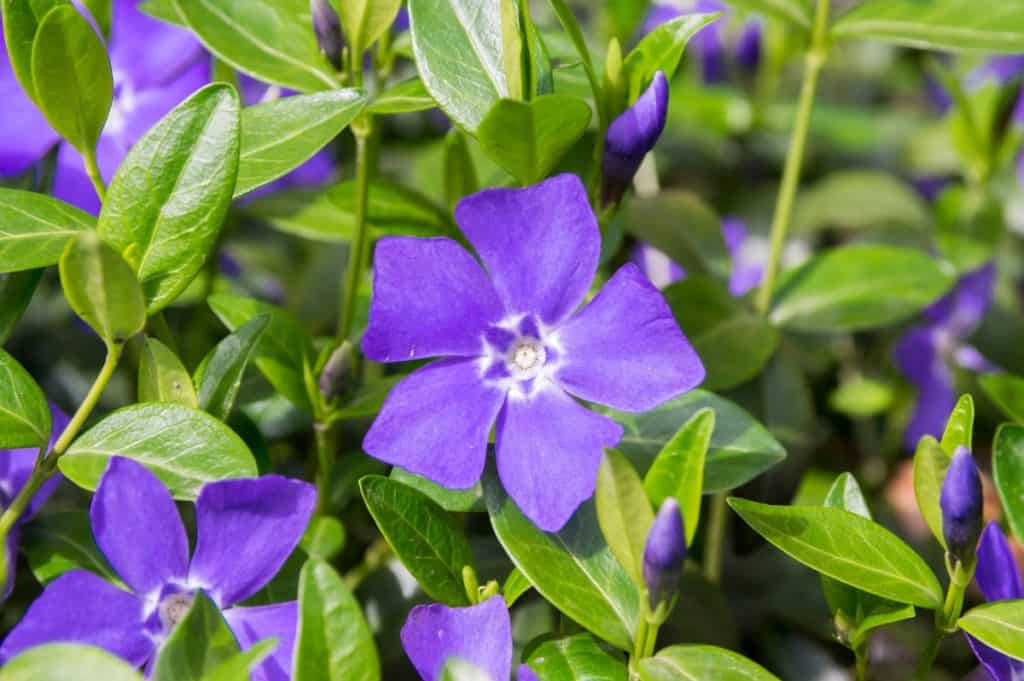 A beautiful trailing shrub and flowering ground cover plant, Periwinkle is the perfect addition to any garden. An evergreen perennial, Periwinkle grows throughout most of the United States and provides year-round interest. In early spring to late summer, the plant is covered with purple and blue flowers.
In the fall and winter, the evergreen tendrils add bursts of color where other plants have lost their brilliant foliage. Periwinkle grows to about half a foot tall but spreads in width to one and a half foot long with creeping vines.
It is an easy-to-care-for plant that requires medium to dry soil and can tolerate light conditions that are close to full shade. This plant is wonderfully suited for pairings with Lily of the Valley and Wild Ginger.
Creeping Raspberry (Rubus pentalobus)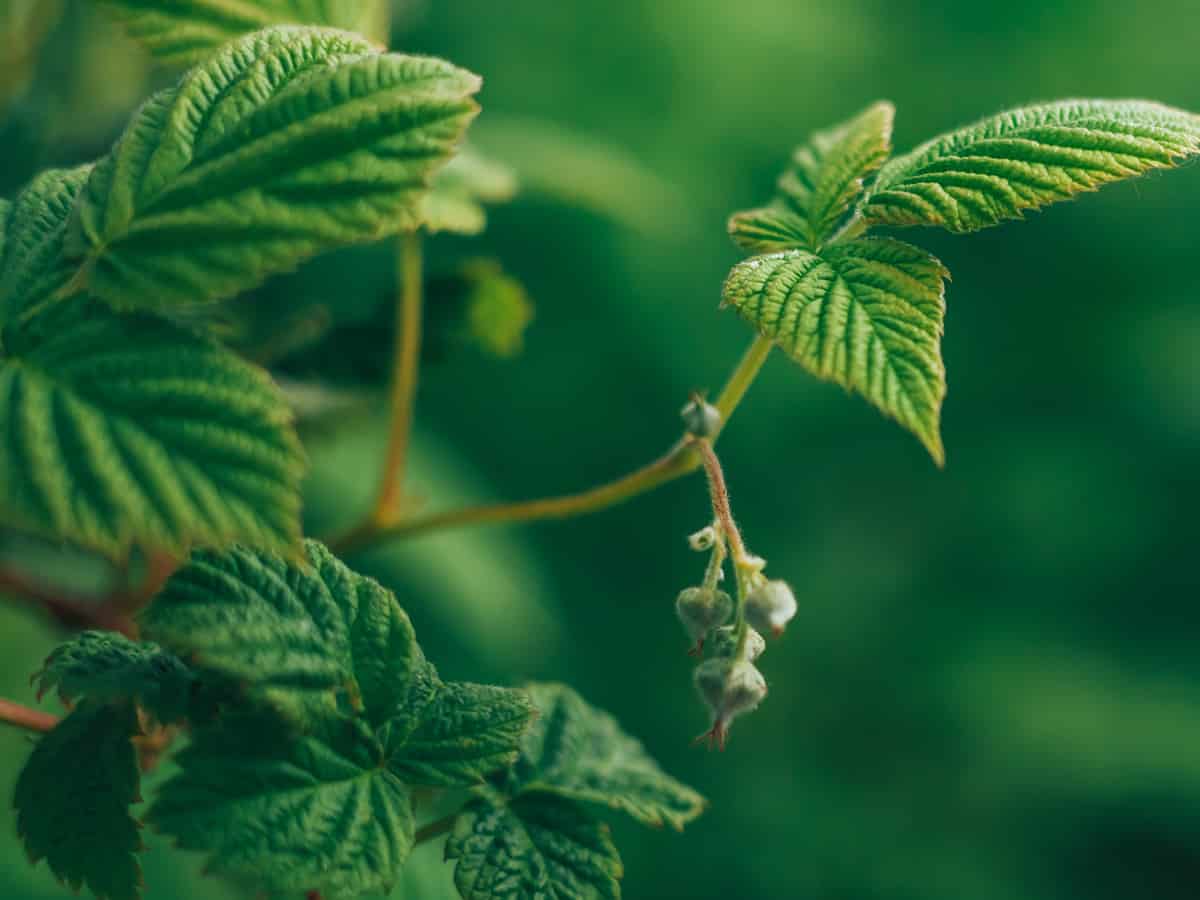 Originally from Taiwan, Creeping Raspberry is another fast growing plant that produces everything from stunning foliage to edible fruits. The highly textured leaves of Creeping Raspberry are bright gem-toned green with ruffled edges and are just as attractive as the blooms.
The plant also blooms with small white flowers that appear in summer and develop golden or orangish-pink fruits.
The exact taste of these berries varies from flavorless to delicious, depending on who is advocating for their tastiness. This quick spreading ground cover plant prefers warmer temperatures and regions between 6-10 of the USDA hardiness zones.
While not technically one of the growing vine plants, this plant only grows one foot in height but spreads significantly wider, up to five feet. Creeping Raspberry does just as well in full sun as it does in part shade and is perfect for rock gardens or container gardens.
Marigolds (Tagetes): One of the Fastest Spreading Ground Cover Plants in Your Garden
Marigolds are beautiful flowering ground cover shrubs that appear in numerous colors from orange to red to yellow flowers. Under the best conditions, Marigolds will begin to sprout in less than one week and bloom with brightly colored flowers shortly after that.
They are one of the fastest growing ground cover plants you can find and will add vibrant splashes of color to your garden. Marigolds grow just over a foot in height with a similar spread. They bloom in the springtime, with some varieties lasting until the first frost.
Beyond their visual appeal, different species of marigolds can be used to keep away pests in the garden. For example, if you are curious to know how to keep gnats away, using Mexican Marigolds is a powerful, natural solution.
Golden Creeping Jenny (Lysimachia nummularia)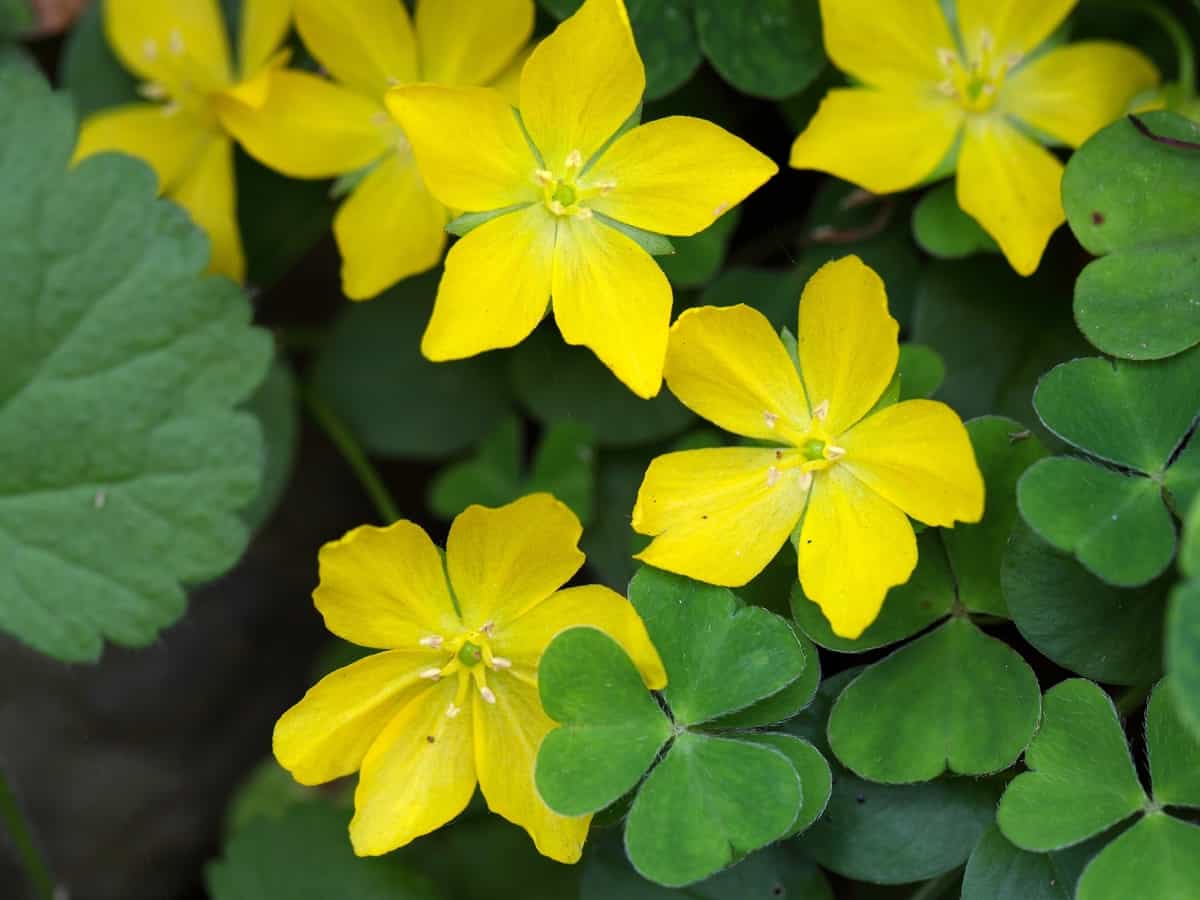 Similar to Periwinkle, Golden Creeping Jenny is a vining plant that grows one and a half foot in length and remains a petite half a foot off the ground. This plant is another ground cover that spreads across the base of the bed in a dense mat of golden-green leaves.
To achieve the golden color, ensure the plant receives plenty of sunlight. Otherwise, the plant will revert to a lime green tone.In the summer, the fast growing ground cover plant boasts bright yellow flowers to match its golden epithet.
Creeping Jenny does well throughout most of the United States, except for parts of Texas, and most of California and Florida. The best plants to pair this ground cover plant with are Coral Bells, Japanese Forest Grass, and Bee Balm.
Nasturtium (Tropaeolum majus)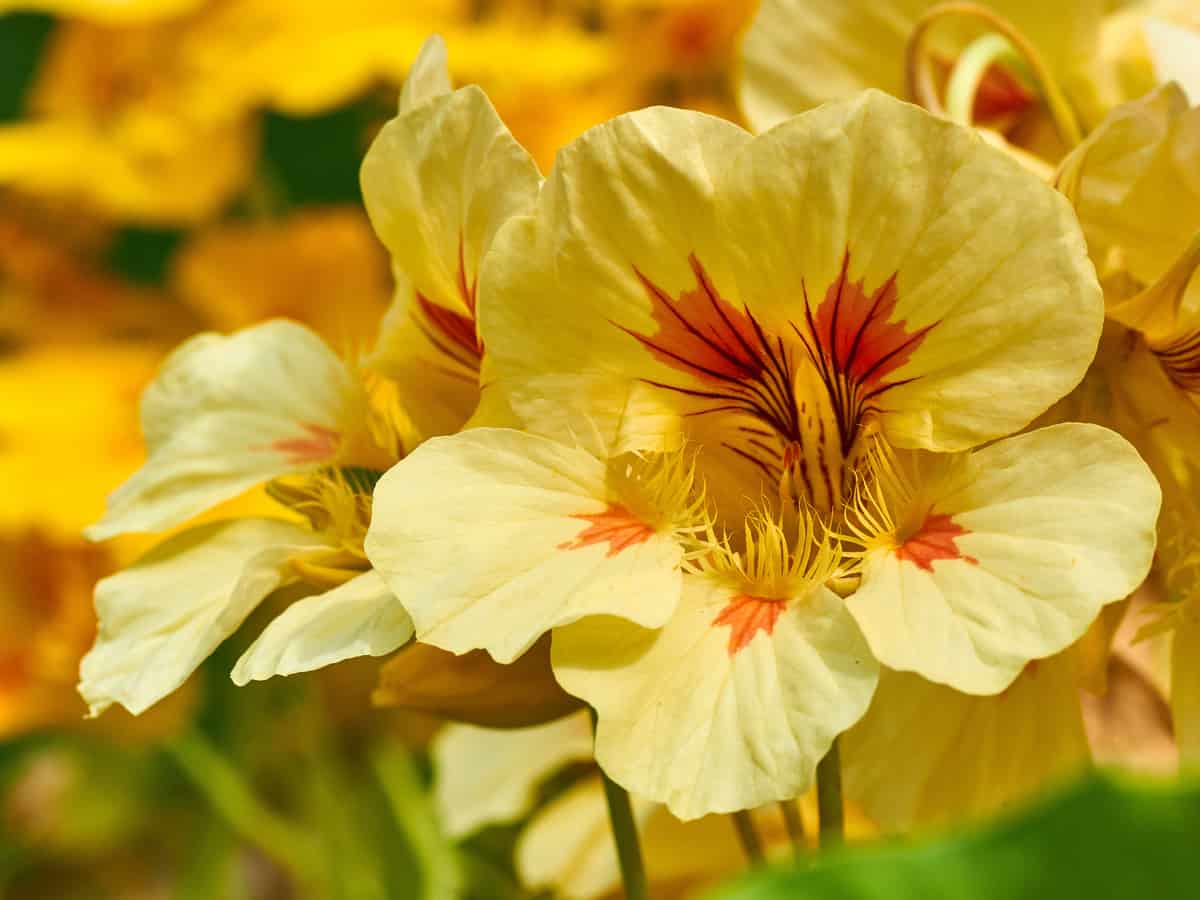 If you want to cover large areas quickly, your best option is to use Nasturtium. Dwarf varieties can grow up to a foot tall and twice that amount in width, while more significant variations can be as big as ten feet tall and wide.
These types are especially excellent ground cover around trees and along fences but also work in extensive gardens with wide-open spaces. Nasturtium grows well throughout the United States, regardless of heat level, dryness level, or cold regions.
It is an extremely hardy plant that displays flowers starting in early summer and lasts until the first frost. The color of these flowers ranges from orange to yellow to a cream-colored hue.
Ground cover plants offer many benefits to keep your garden thriving and looking fabulous. When they can join the ranks of your favorite flower beds quickly, that makes their use that much sweeter. Now that you have sone different options to choose from, you're well on your way to finding that ground cover that's perfect for you.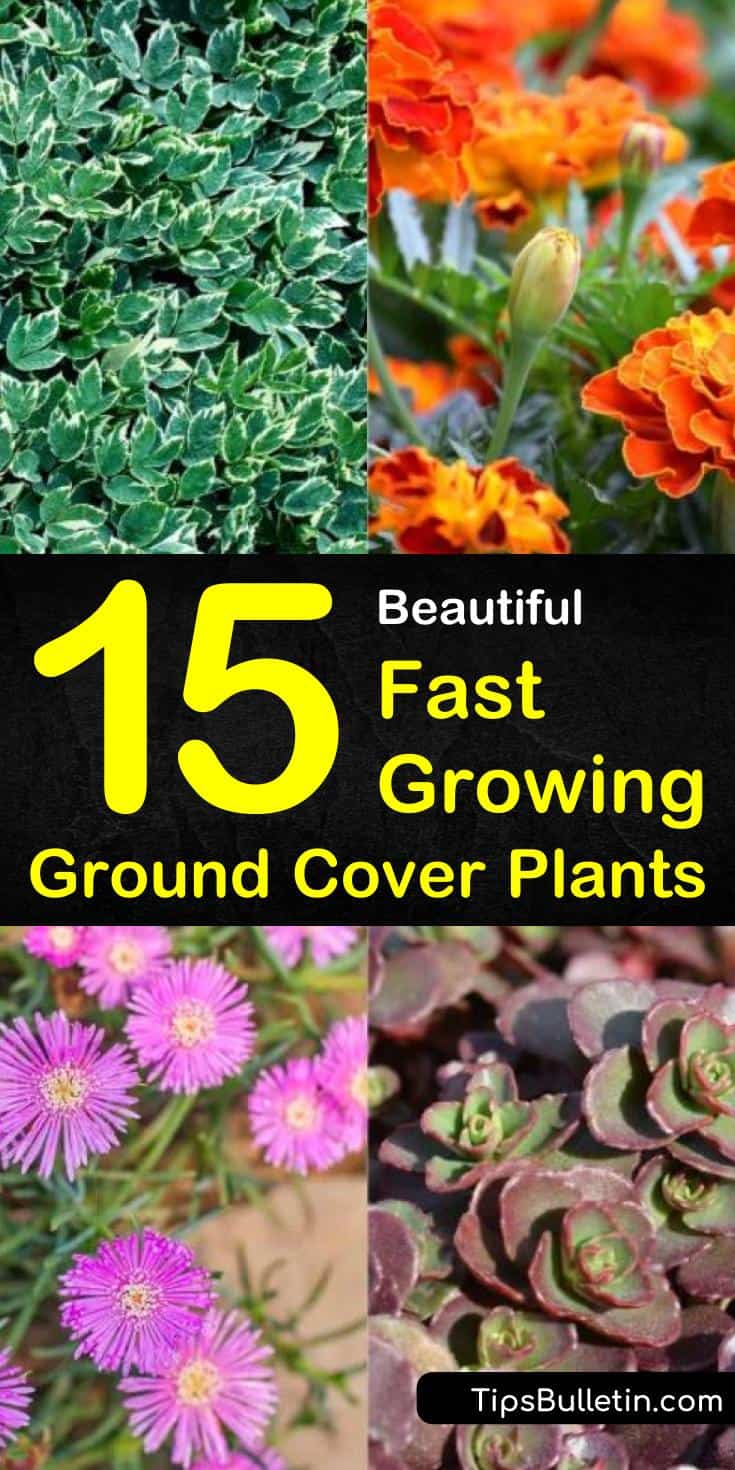 We hope you found this quick spreading ground cover article informative and entertaining. If you liked learning about low growing plants, don't forget to share these fast growing ground cover plants with your friends and family on Facebook and Pinterest.