In a world of social media, drones, and houses built too close together, privacy feels like a luxury too hard to come by anymore. You want to walk out onto your patio and feel protected, secure, and devoid of any onlookers. Fast growing privacy shrubs are the perfect solution for homeowners looking for that extra bit of privacy, especially those who want to add a little style and elegance to their landscapes.
While fencing is a simple solution, it lacks the same charm that privacy screens and hedges provide. Many of these options offer flowering shrubs or evergreens that add beauty to any backyard. Another perk behind the names on this list is that they are among the fastest-growing bushes out there.
When planting privacy hedges to keep prying eyes out of your backyard, the last thing you want to worry about is a slow growing shrub. These plants will develop quickly and leave your landscapes with brilliant splashes of emerald greens or brightly colored flowers.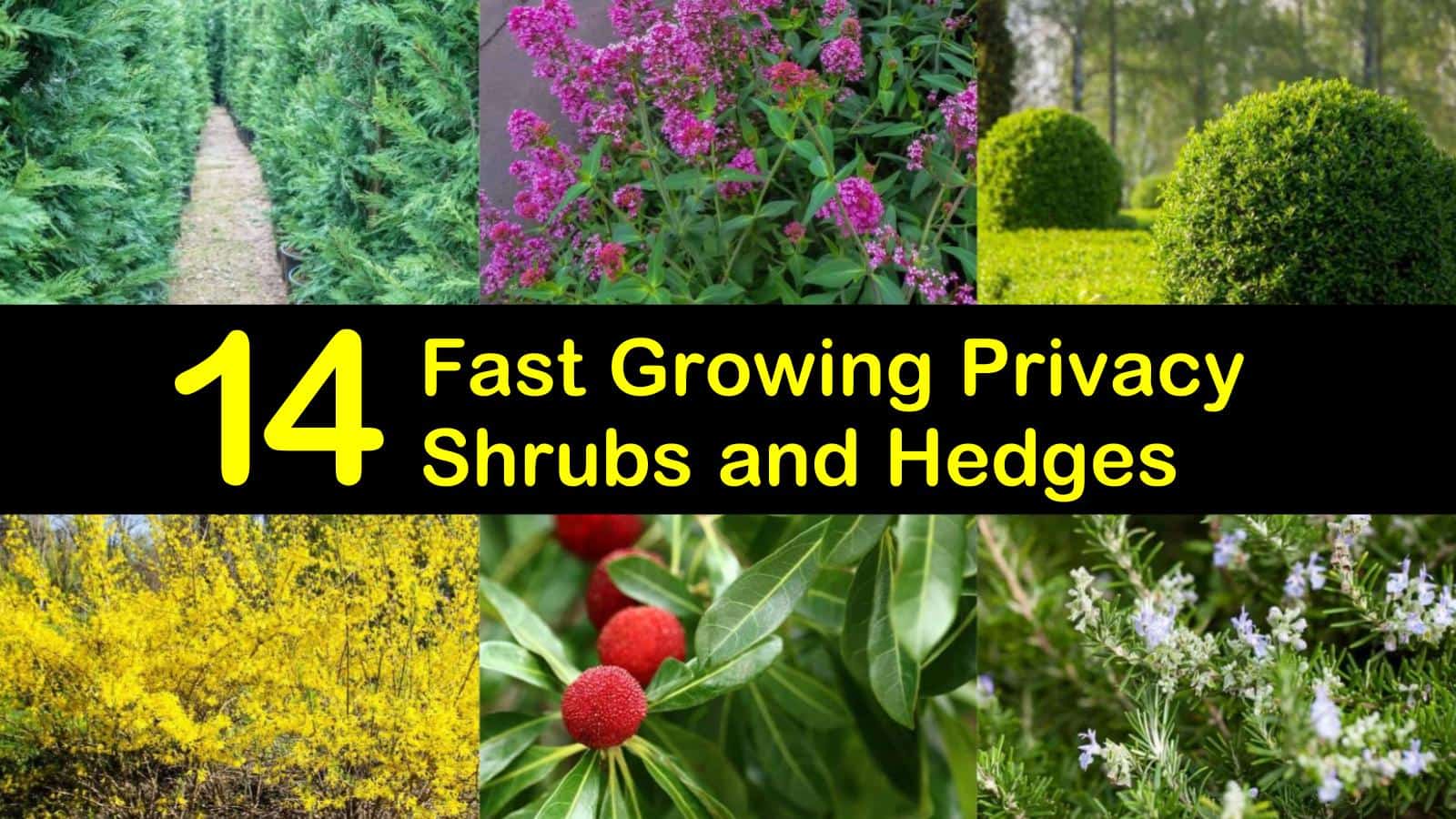 Magnificent Fast Growing Hedges to Provide Your Backyard with Privacy
The height of privacy hedges varies depending on the location, size of the property, and personal preference. Most fall into the 8 to 10-foot range, though there are plenty to suit every need. Choose your fast growing plants for privacy based on whether you are solely interested in hiding your property or whether you want to add a little color or character to the living fence.
How high should privacy hedges be?
Those wanting simple, smaller topiaries to place in front of windows may find a 5-foot-tall plant like Lemongrass to be the perfect height. Other homeowners with more significant properties and taller buildings may require taller hedges and privacy screens, which stretch as high as 70 feet tall.
The preference also comes down to what you are willing to manage and what will work in your hardiness zones. If you want to work with a taller plant like the Italian Cypress, for instance, many of these can be trimmed down to work for a smaller garden.
Most Italian Cypress trees are trimmed down to 40 feet tall, almost half its full height, while some are kept even shorter than that. Gardeners may also use decorative pots or tree stumps to prop up smaller plants to stretch them that extra foot or two higher.
It's an excellent way to make use of those pesky tree trunks and roots you've been trying to clear from your backyard, too.
What qualifies as a "fast growing" plant?
Most plants are considered "fast-growing" if they grow at least one foot within a single year. Plants like Emerald Green Arborvitae, Lilac, and Camellia grow around twelve to eighteen inches a year. Some trees and shrubs like Wax Myrtle, Green Giant Arborvitae, and the Italian Cypress may grow several feet within a year.
When determining the best fast growing shrubs for screening, factor in the amount of pruning you will need to do to keep it at the size you want. If the shrub is much larger than you like, it will also require more pruning. If the amount of time spent cutting back your tree to the size you want requires more time than you have available, then it isn't the right hedge plant for you.
Emerald Green Arborvitae (Thuja occidentalis): Fast Growing Hedges with Lovely, Vibrant Colors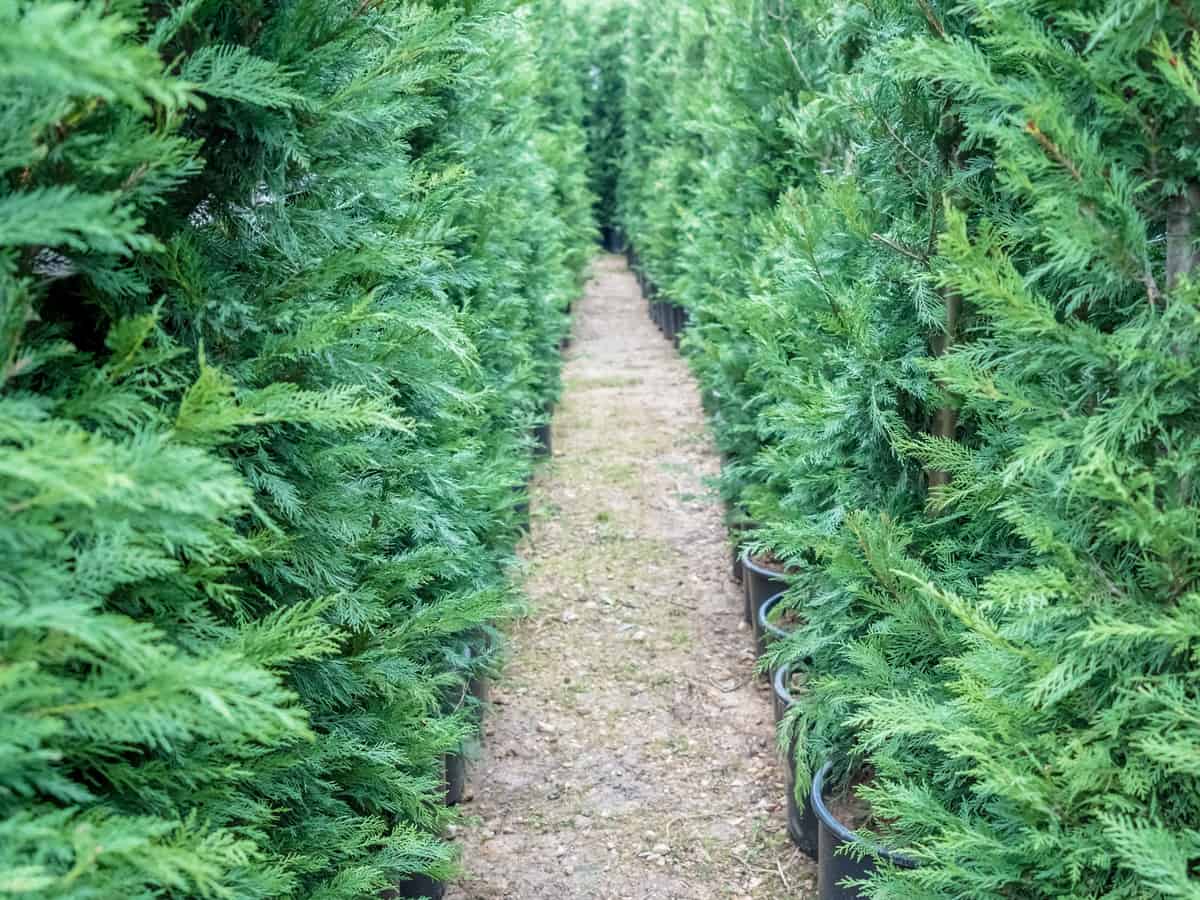 The Emerald Green Arborvitae is a fast growing shrub that reaches heights of 15 feet. The arborvitae nickname means "tree of life," which was ascribed to the plant back in the 1600s. This name evolved after early settlers realized the plant could be used to create a tea that prevented scurvy.
The emerald green attribution also came from around that period, when settlers noticed how the plant retained its vibrant green hue throughout the winters when everything else either lost their leaves or turned brown.
If you are looking for an excellent privacy screen, these evergreen shrubs are a perfect specimen and are relatively low-maintenance. The Emerald Green Arborvitae is one of the types of evergreen shrubs that prefers well-drained soil and full sun but will also grow, less impressively, in partial sun, too.
Plant these shrubs about two feet apart for them to work effectively as a privacy screen or for a property border. They will grow to be about three feet wide and approximately 15 feet high.
Green Giant Arborvitae (Thuja plicata)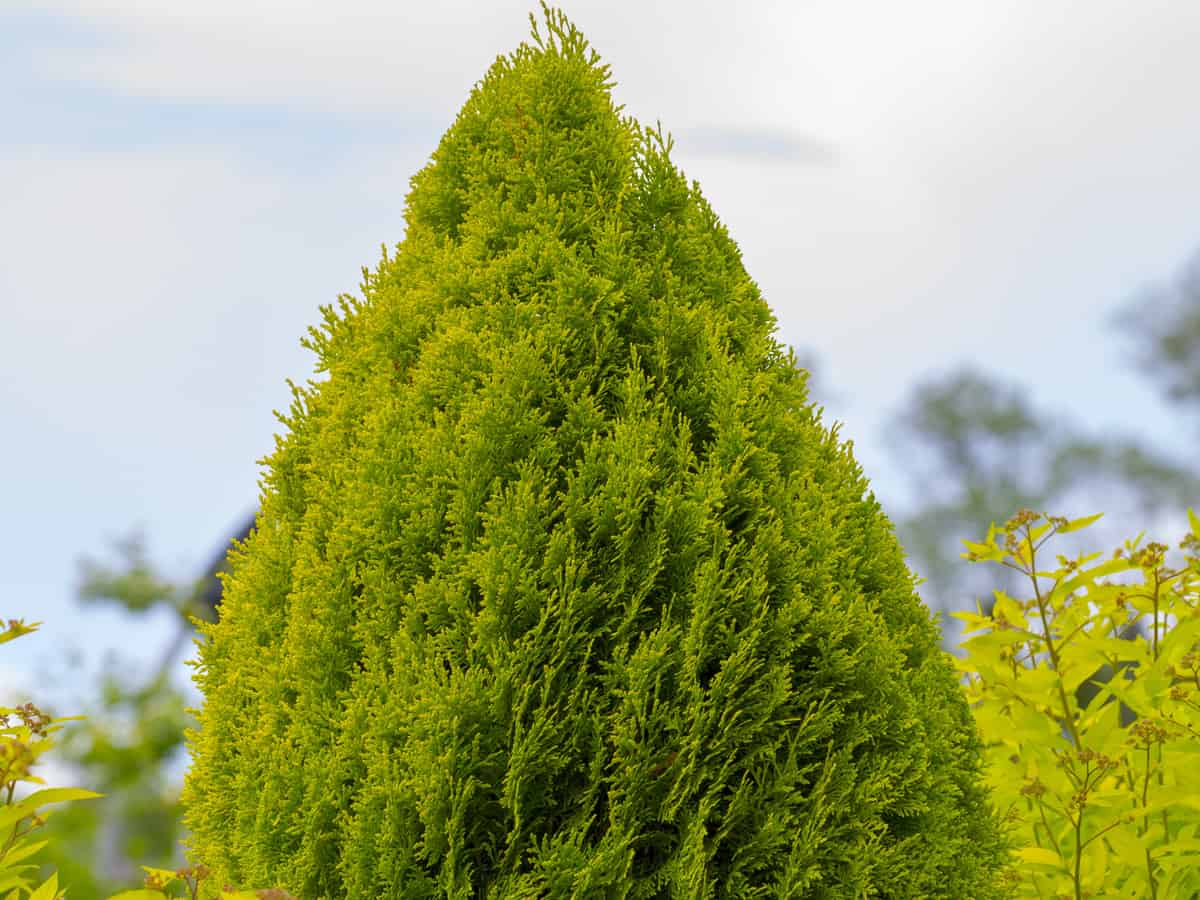 If you are looking for a larger, faster-growing alternative to the Emerald Green, then its cousin, the Green Giant Arborvitae, is the best candidate. Not only does the Green Giant grow almost twice as tall as the Emerald Green, but it also grows significantly faster.
Where the Emerald Green grows about 12 inches each year, the Green Giant can grow up to three feet each year. Beyond size and speed, where you live is one of the most significant determining factors for which plant you should choose.
The Emerald Green is one of the plants that grow amazingly fast, especially in colder climates like those found north of Pennsylvania.
The Green Giant prefers warmer weather, like those climates found in Florida, California, and Texas. All those states in between can grow either one since the weather is suitable for both.
Red Twig Dogwood (Cornus sericea): Fast Growing Privacy Shrubs for Year Round Interest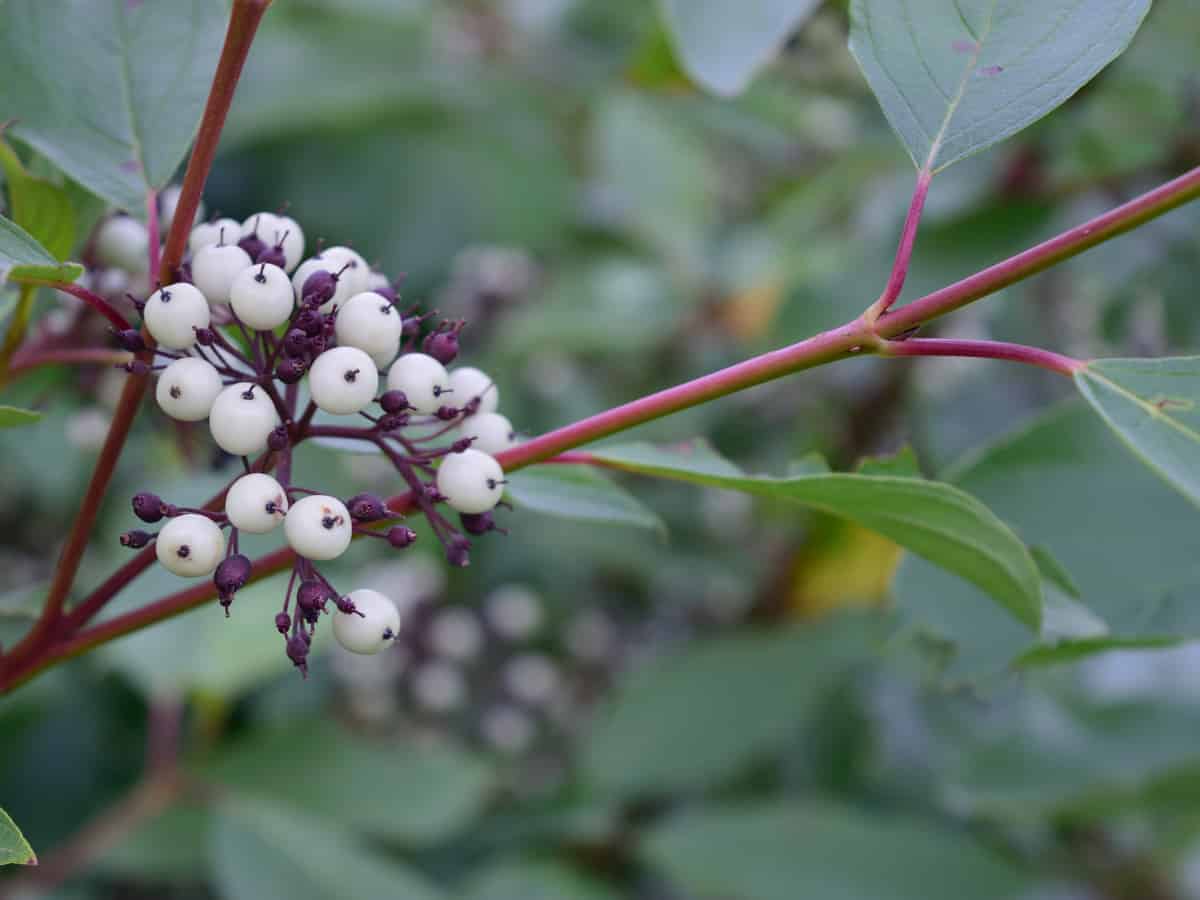 Another spectacular option for your privacy hedges is the Red Twig Dogwood. These deciduous shrubs provide year round interest, showcasing beautiful white blooms in the spring and lovely white berries during the summer and fall seasons. In the wintertime, these shrubs show off the brilliant red twigs that give the plant its name.
These vibrant branches increase in intensity throughout the season, providing color in an otherwise monochromatic garden.As privacy hedges, these plants can grow up to eight feet tall and eight feet wide, making them perfect for lining the perimeter of your property.
They also do well in moist soil conditions and partial sun. The Red Twig Dogwood is hardy throughout most of the United States, except the climates in Southern states that are too hot and humid for the shrub to thrive.
Wax Myrtle (Myrica)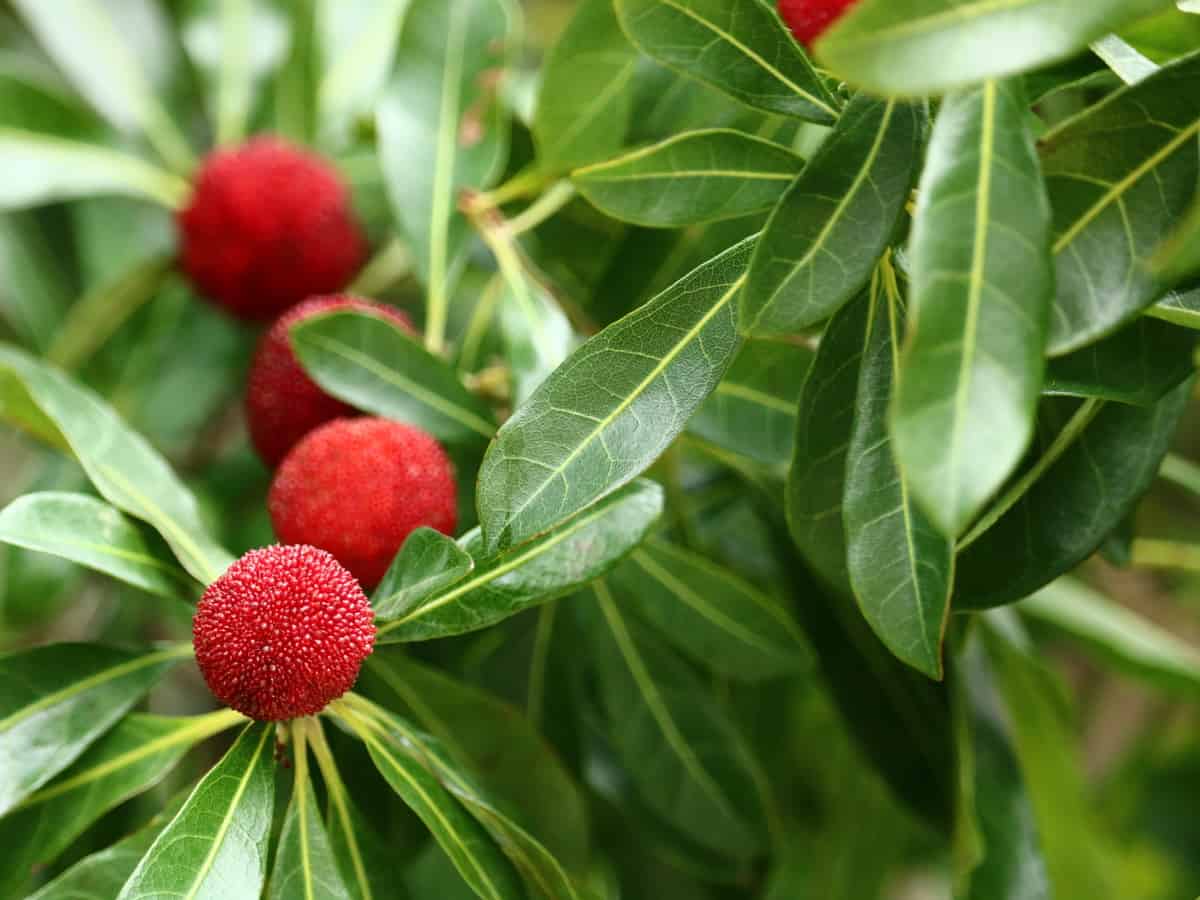 The Wax Myrtle is an evergreen shrub spectacular for use as a privacy screen. These fast growing hedges grow anywhere from three to five feet a year and can be as tall as 20 feet high. For best results, plant them roughly three to four feet apart and trim them regularly.
Not only will regulating the size to six feet tall keep them at a reasonable range for privacy hedges, but it also keeps the branches and leaves healthy. Similar to other plants like Winterberry, Wax Myrtle provides either bluish-gray or red berries throughout the winter depending on the subspecies.
These berries are rich sources of nutrients for birds throughout the winter, meaning they will also attract these adorable winged creatures to your backyard. Wax Myrtle does best in USDA hardiness zones 7-9 and prefers wet areas.
Leyland Cypress (Cupressus leylandii)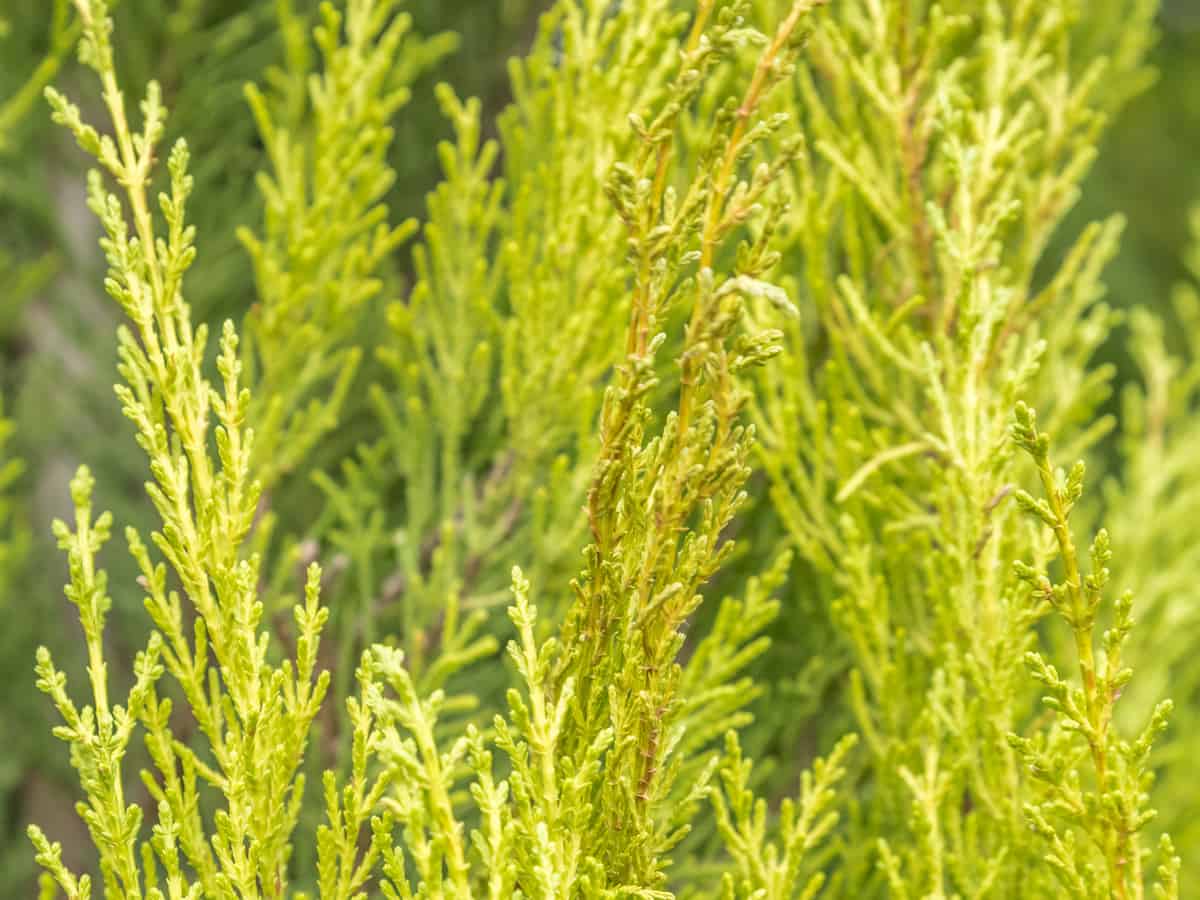 Another example of fast growing hedges is the Leyland Cypress. These plants, both conifers and evergreen trees, are traditionally used as Christmas trees. Their lovely bluish and green foliage stretches out to 15 feet wide, while the tops of these trees can reach as far as 50 feet high.
Because this fast growing privacy tree develops rapidly, about two to three feet a year, the Leyland Cypress should be pruned regularly to prevent overgrowth. Leyland Cypress is hardy in USDA zones 6-10 and does best in full to partial sunlight.
Unfortunately, these lovely trees are also susceptible to bagworms, which can cause the leaves to brown and the needles to fall off the tree. Most bagworms can be regulated organically by birds that live in the yard, who love to eat them. However, plenty of natural pesticides are also available that kill bagworms, grub worms, and spider mites without killing your plant.
Camellia (Sasanqua camellia): Flowering Privacy Shrubs for Splashes of Color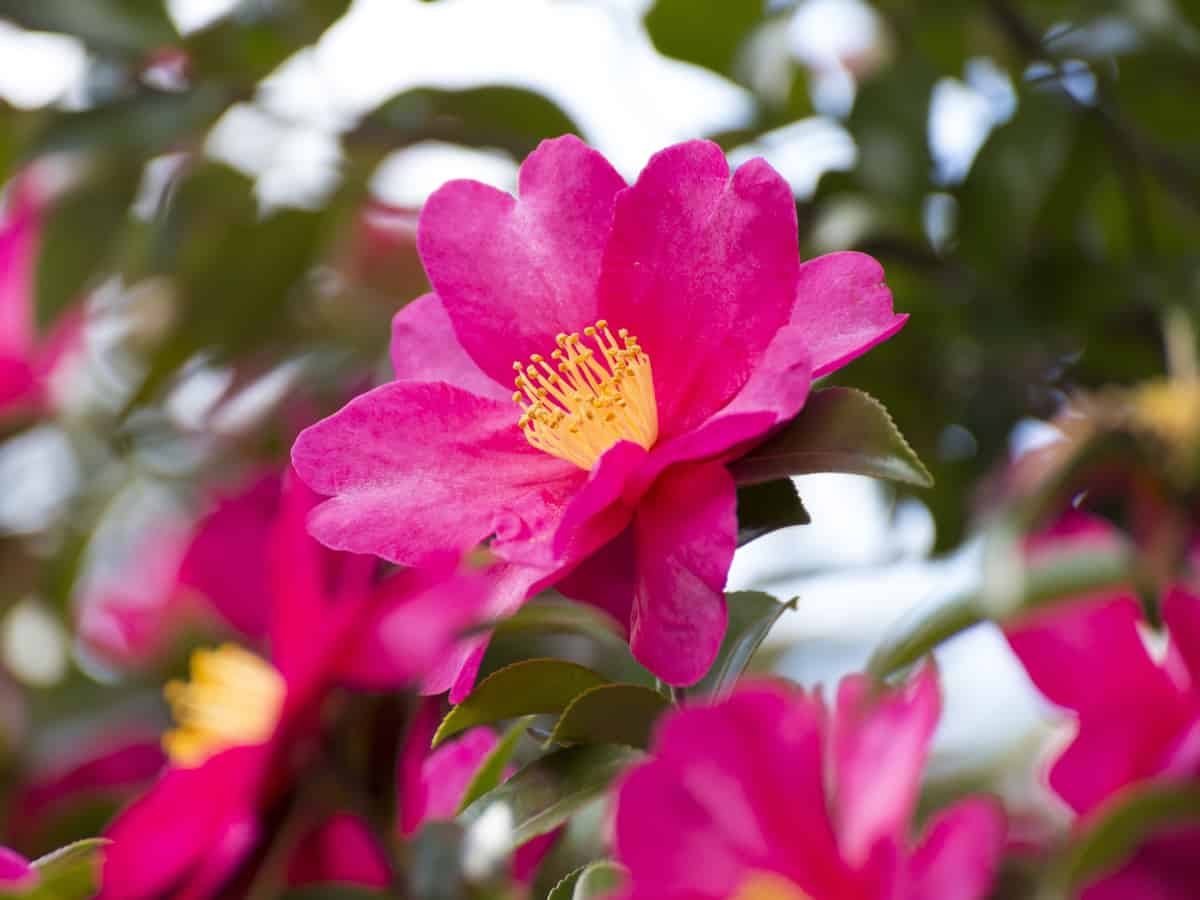 Camellia is one of the most stunning of fast growing shrubs out there, though Japanese varieties grow much slower. Also recognized as the state flower of Alabama, Camellia blooms come in a variety of sizes, from one to five inches wide. The shrub itself can grow to be as tall as 12 feet and an equal distance in width.
These flowering evergreen shrubs produce lovely blooms that vary in color from pale pink to a rich, vibrant red. The bloom time varies depending on the region in which you live.
Most will begin blooming in late summer and continue into the fall. In warmer climates, the flowers may bloom in early fall and last through the winter.
North Privet (Ligustrum x ibolium)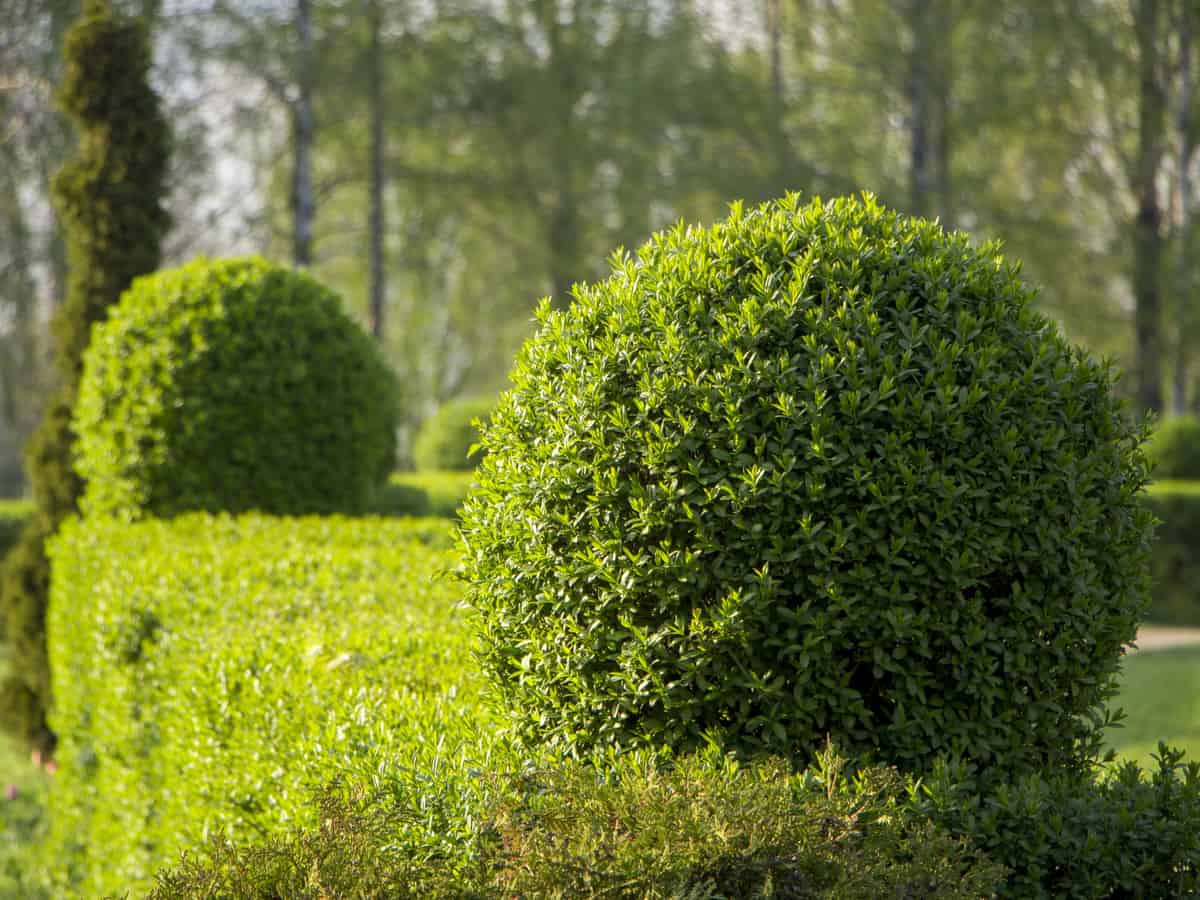 When you imagine the tradition of privacy fences and the topiary, you probably think of a dense hedge similar to the North Privet. This deciduous shrub embodies the classic look of privacy hedges, growing anywhere between 4 to 12 feet in height. Privet extends to almost eight feet in width and should be planted at least five feet apart.
In June, these fast growing privacy shrubs sprout little white flowers that produce a strong, sweet fragrance. The flowers, as well as berries and the leaves produced by the plant, are poisonous and should be avoided by both humans and pets. North Privet grows best in full sun and tolerates any number of different soil types.
Italian Cypress (Cupressus sempervirens): Evergreen Hedges for Larger Yards and Landscapes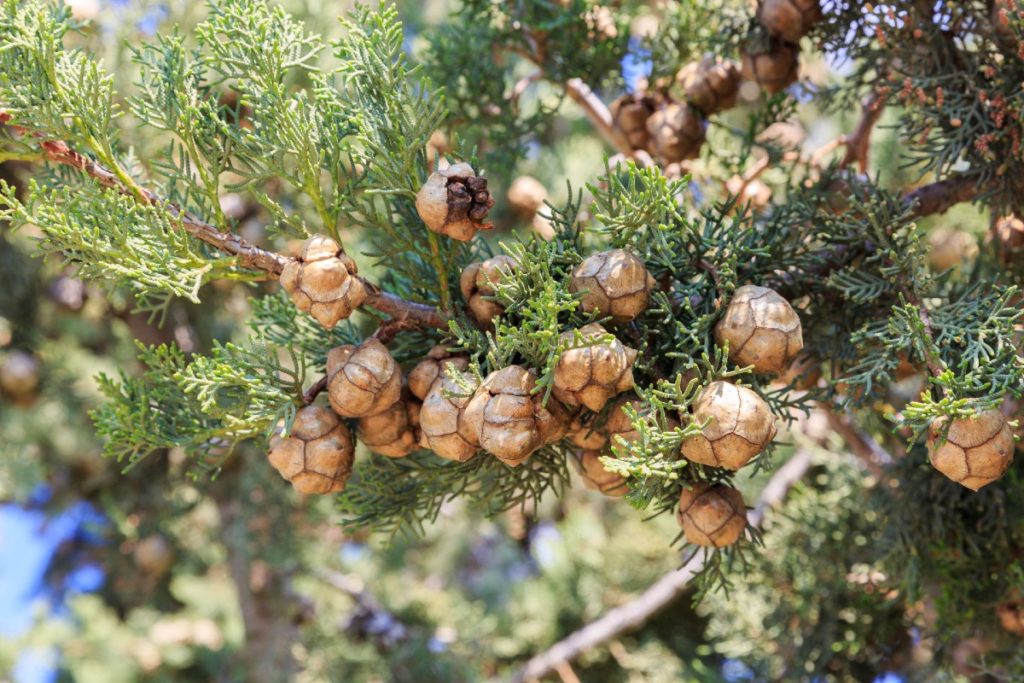 Another fast growing hedge is the Italian Cypress, which grows approximately three feet each year. This evergreen tree differs from others by its long, slender shape, instead of the typical pyramidal cone. Rows of these trees are quite a statement piece and provide almost instant privacy.
Sometimes labeled as the fastest growing plant, Italian Cypress is best for large yards and properties since they can grow up to 70 feet tall and anywhere between 10 to 20 feet in width. Native to Southern Europe and the Middle East, the success of the Italian Cypress relies heavily on its climate and proper irrigation.
This tree grows best in hardiness zones 7-10, with weather that is somewhat dry. Too much moisture is unhealthy for the plant, and maintaining proper irrigation is the key to keeping it thriving in your yard.
Beauty Bush (Kolkwitzia amabilis)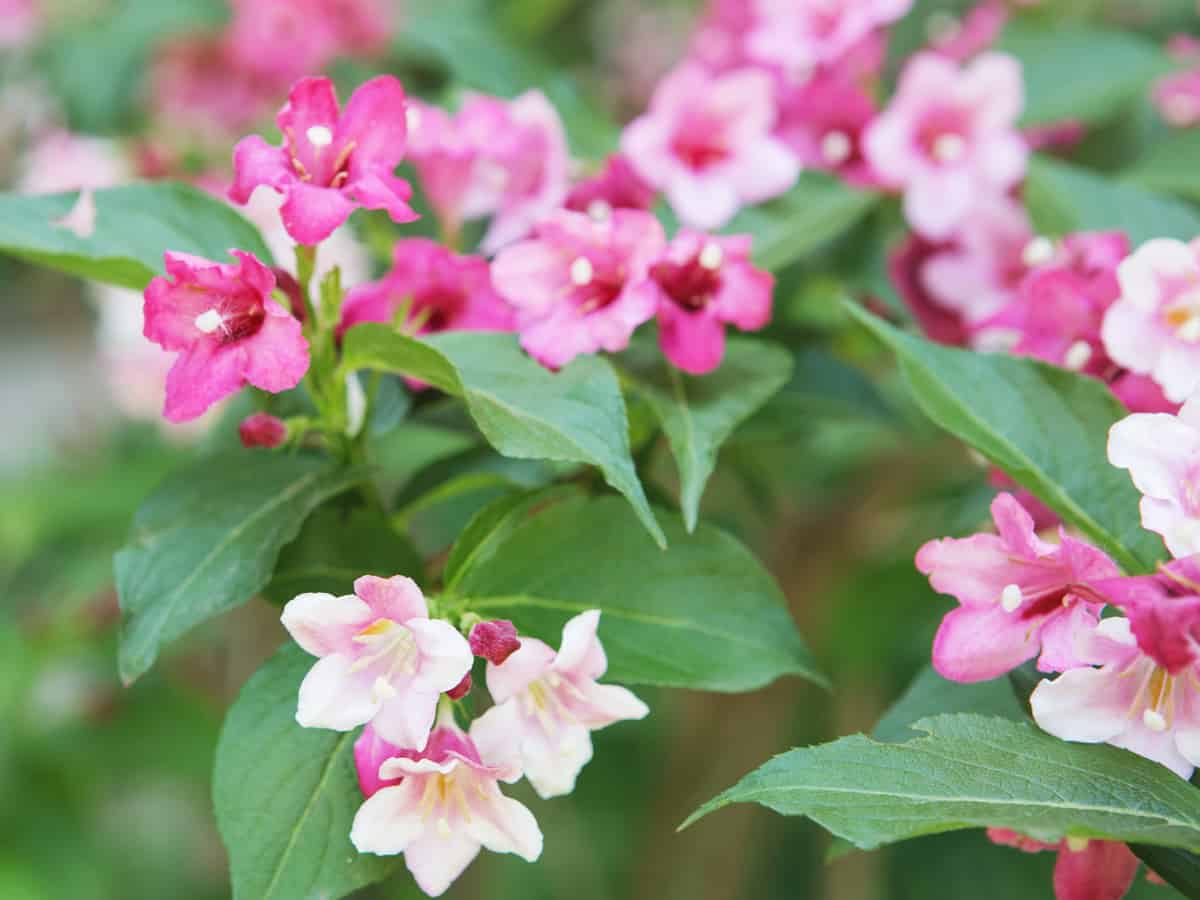 The Beauty Bush is another excellent candidate for a privacy fence. This flowering hedge produces weeping clusters of pink or purple flowers that bloom in late spring and summer. Beauty Bush also offers a splendid splash of fall color, with bright green leaves that transform into vibrant yellows and reds.
Beauty Bush is a fast growing hedge that grows up to two feet each year. The plant reaches heights of 10 feet and an equal distance in width.
Relatives of honeysuckles, these fragrant plants do well throughout most of the United States and require very little maintenance. They are drought tolerant and love full sun.
Lilac (Syringa)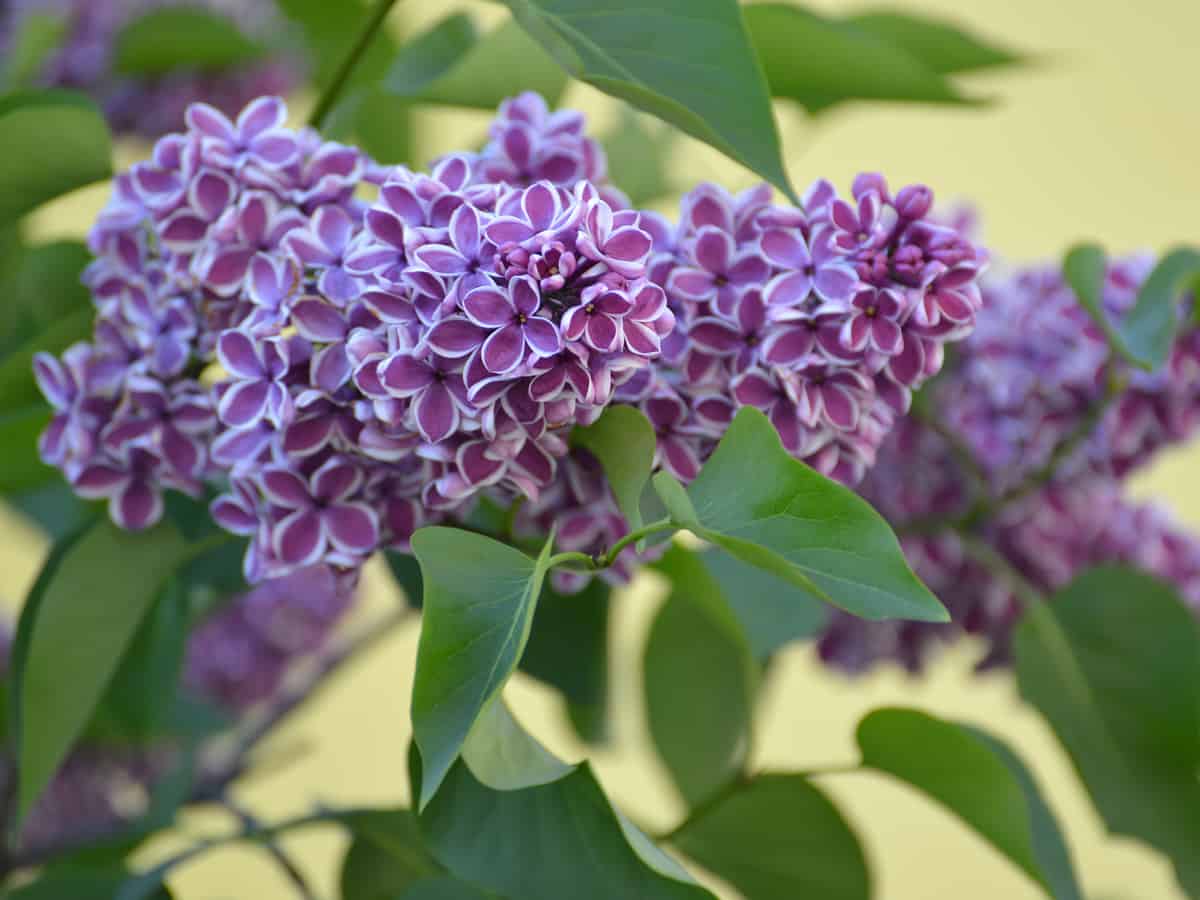 Lilac is a beautiful flowering hedge plant that is perfect for almost any soil conditions in your yard. These fragrant flowers are easy to care for, and they thrive in most regions throughout the United States, even colder ones. Though they enjoy full sun, they do not love the high heat and humidity of states like Florida and Texas.
Lilac grows 12 to 18 inches each year, reaching heights of almost 20 feet. Common Lilac is the most widely used in hedges and stretches about 10 feet wide and 12 feet tall.
These should be planted 5 to 10 feet apart for the best growing conditions. In spring and summer, these shrubs bloom with lovely clusters of flowers that come in seven different varieties.
Lemongrass (Cymbopogon): Fast Growing Shrubs to Keep Pests Away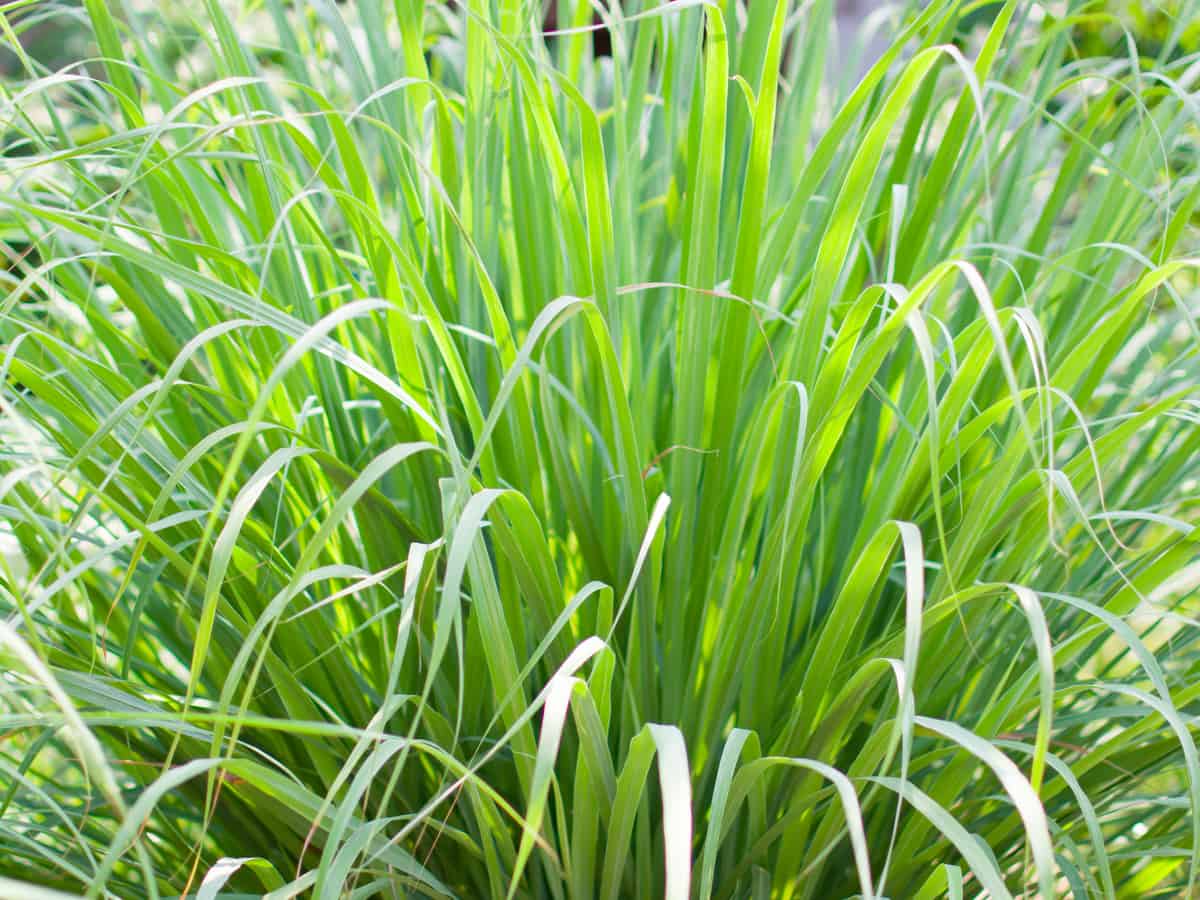 Lemongrass is one of the best shrubs to grow in your yard. Not only can it be used as a moderate privacy hedge, growing to approximately five feet in height, but it also has other practical uses. Traditionally used in oils and teas to treat stomach ailments, the leaves of this plant can be crushed to create a natural mosquito repellent.
The plant gives off a citrus scent that is pleasant for most humans but not so enjoyable for other animals. If you have pesky stray cats in your neighborhood, the smell will even keep cats away.
Of course, other methods exist to get rid of cats and rodents that have become pesky. Natural techniques are preferred.
Some gardeners will grow these plants in decorative pots or on top of tree stumps to give them a taller height. Either way, they are stunning when appropriately planted and are an excellent addition as a privacy hedge or as one of the many methods to get rid of cats that wander in your yard.
Forsythia (Forsythia x intermedia)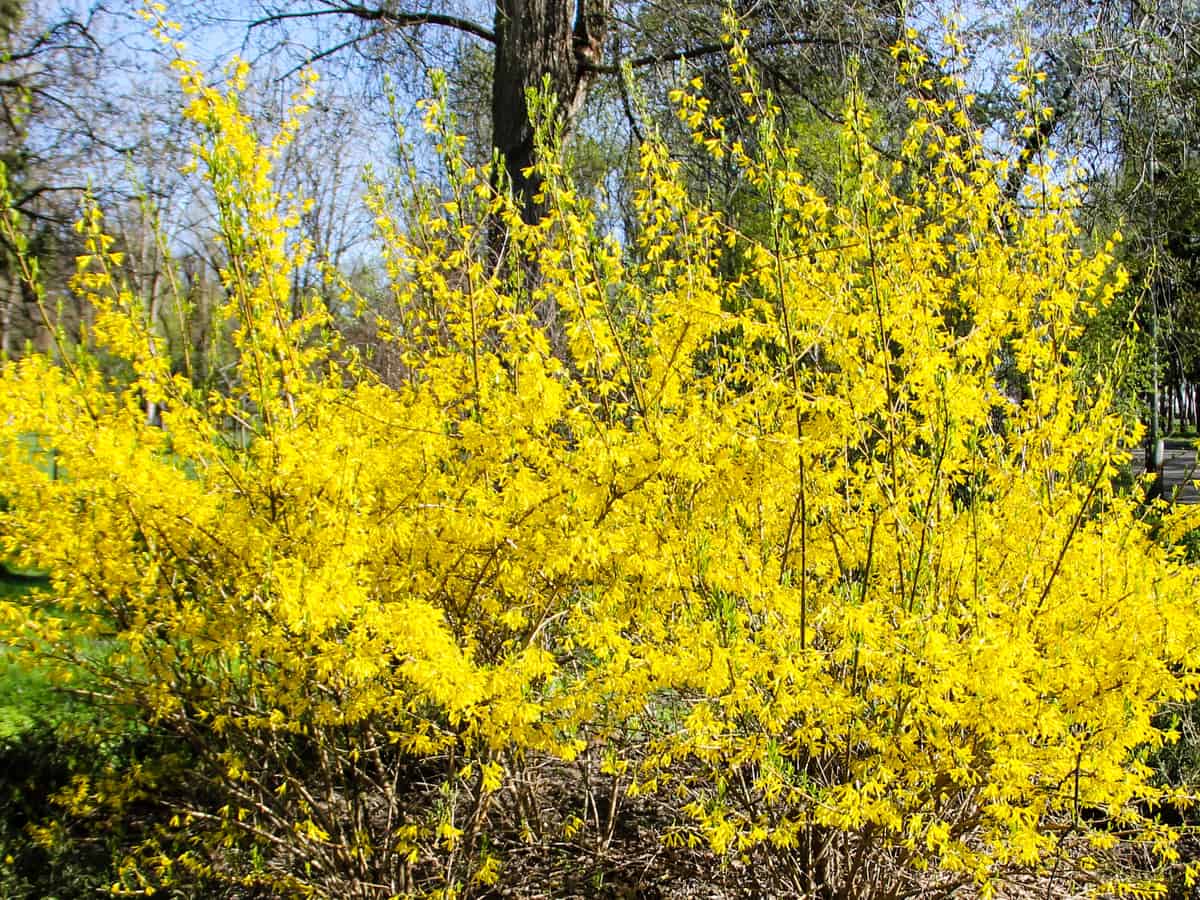 Forsythia is another flowering privacy hedge that grows at a rapid pace. Every year, the plant grows around two feet and reaches heights of 10 feet. Their spread reaches a similar width of ten feet, which is why Forsythia grows best when planted at least five feet apart.
This shrub produces lovely yellow flowers that bloom in early spring, adding a burst of sunshine to your garden before other spring flowers awaken. Well-drained soil and full sun are all this low-maintenance plant requires to thrive. Forsythia is most successful in mild weather and is hardy from states like Iowa to Georgia.
Rosemary (Rosmarinus officinalis): The Perfect Privacy Shrubs for Beach Properties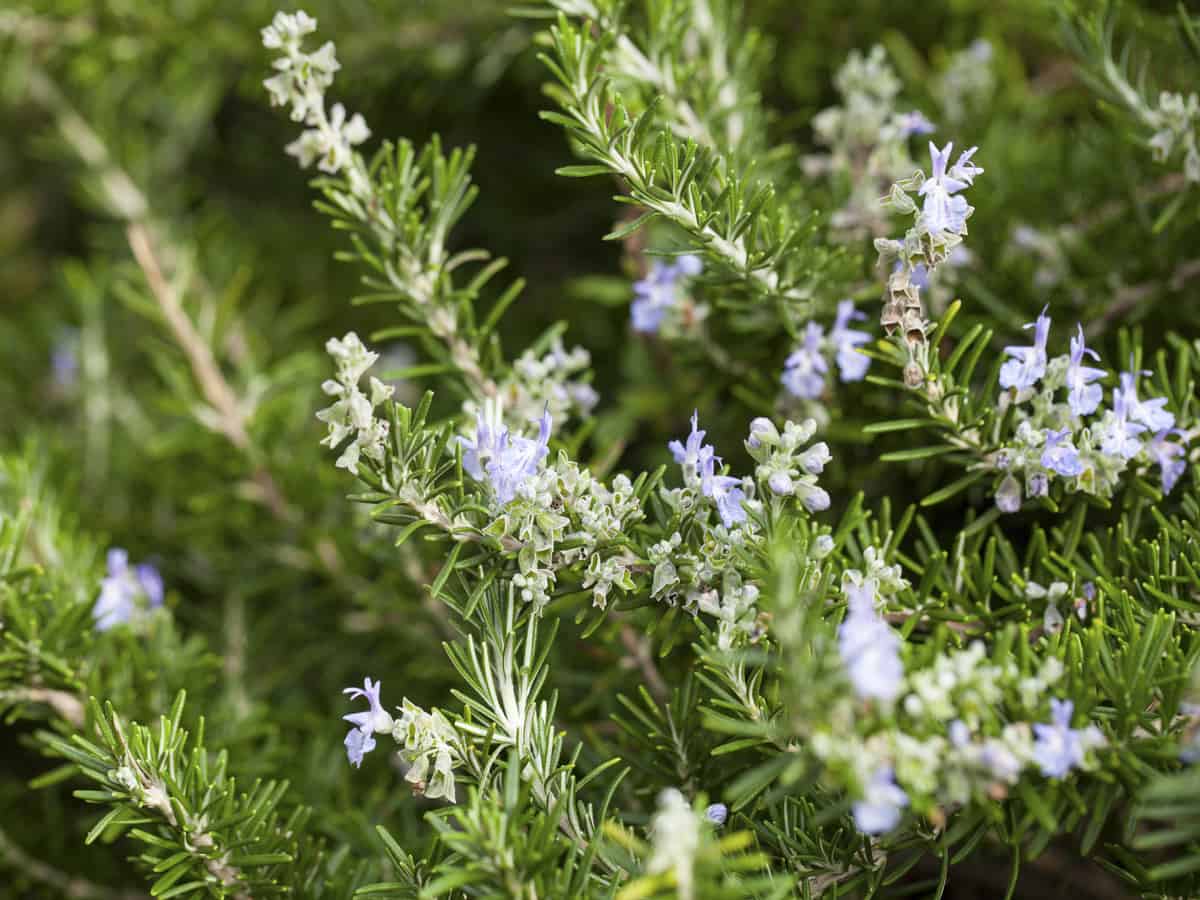 While many of us don't think about herbs and spices being an excellent privacy screen, Rosemary is a brilliant option for seaside homes. Tolerant of salty and windy conditions, Rosemary continues to thrive even with the occasional salt spray from nearby waves.
They also love sandy soil, making them phenomenal privacy fences for your beachfront property. Rosemary reaches up to six feet tall and can grow from one foot to one and a half feet each year.
Depending on how you raise them, they exhibit blue, purple, or white flowers in late winter to spring or bloom in late spring when grown in containers.
The scent is also used in oils to keep gnats away and other pests that find the fragrance repulsive. For humans, however, the smell is a subtle, woodsy aroma that only adds to Rosemary's appeal.
Butterfly Bush (Buddleja)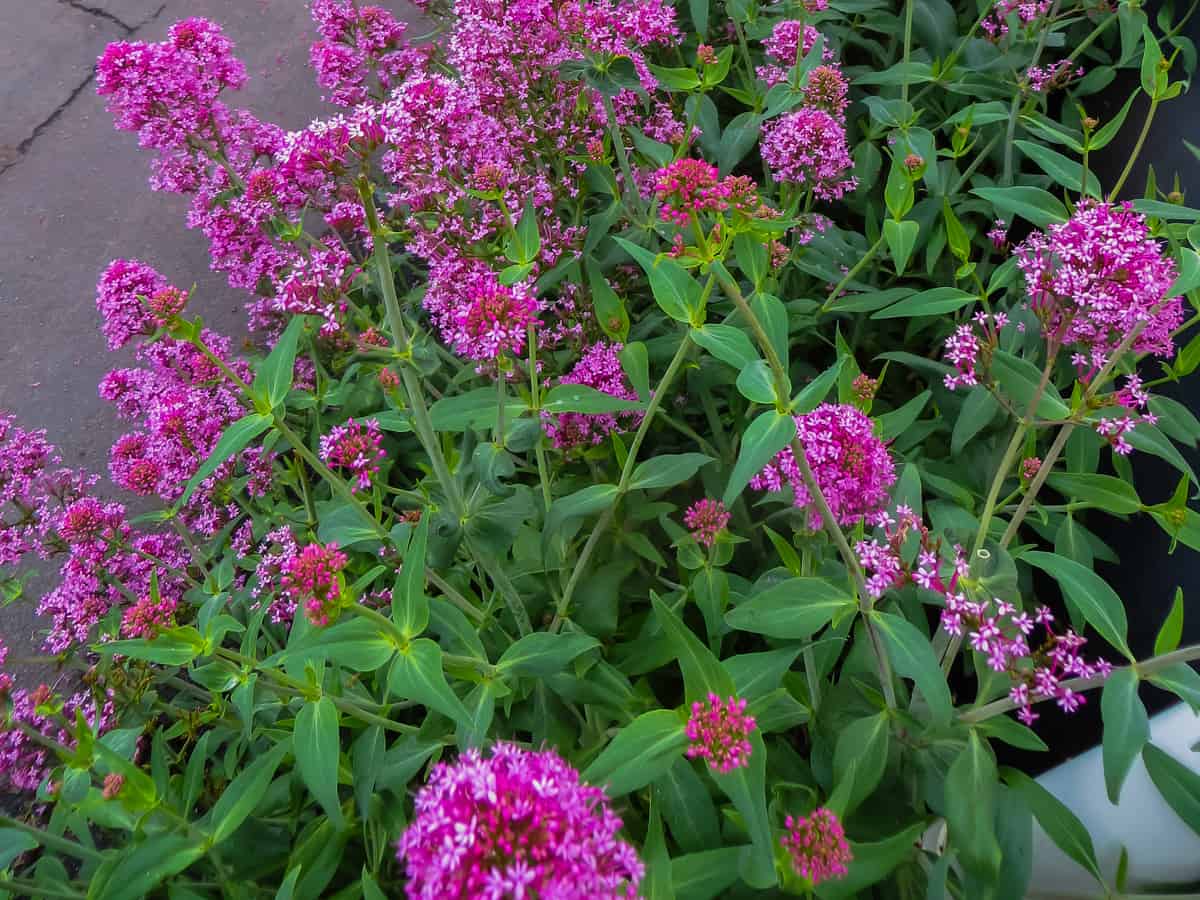 True to its name, Butterfly Bush is a deciduous shrub that attracts pollinators like birds and butterflies. Similar to Lilac, and also called "Summer Lilac," the plant consists of bundles of white, pink, and yellow flowers that dangle at the ends of the branches.
There are other color varieties of Butterfly Bush as well, including purples and "Royal Red" hues. Butterfly Bush usually grows 6-8 feet tall but can sometimes become even taller. For best results, plant them approximately 5-10 feet apart from each other, since they can grow as wide as they are tall.
These plants also grow incredibly fast and are considered highly invasive. The plants can grow several feet in one to two years, reaching their full height of 6-12 feet within that same time frame.
Creating hedges with flowering shrubs or vibrant evergreen trees is an excellent way to provide color, style, and privacy to your backyard.
These different fast growing plants are perfect for getting those creative ideas flowing and getting you the comfort you deserve as quickly as possible. All that's left for you to do is check out your local garden center for the plant you're ready to take home.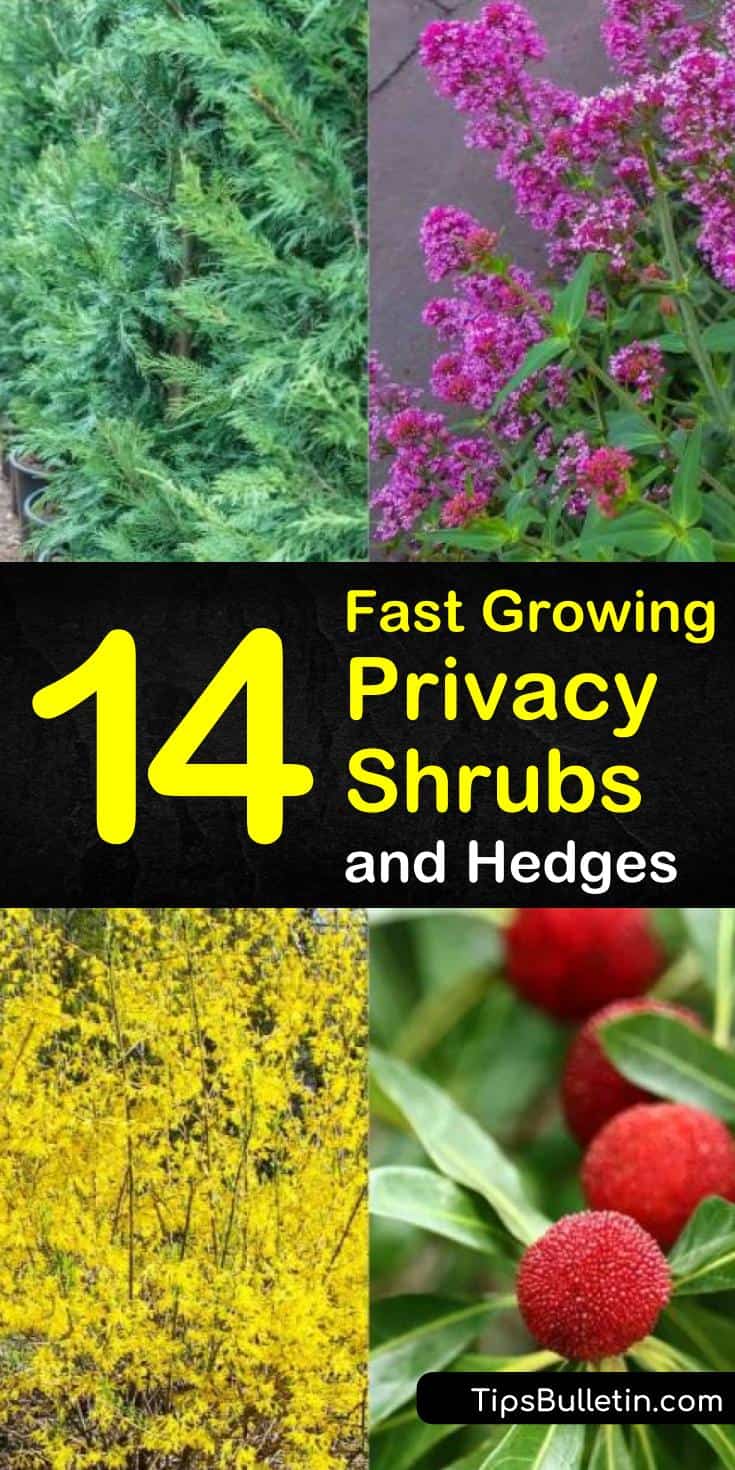 Hopefully, our selection of fast growing hedges and shrubs have given you plenty of ideas for your garden. If so, don't forget to share these fast growing privacy shrubs with friends and family on Facebook and Pinterest.