Who doesn't enjoy a lovely shade tree? A big, handsome tree with drooping branches and broad leaves makes any backyard or lawn a more pleasant place. The trick, though, is to select the correct shade tree for your circumstances.
That palm tree might look good in theory, but will your climate or soil conditions support it? It's essential to choose a fast growing shade tree that will thrive in your yard. In our guide, we show you which shade trees will work best for you.
We provide information on trees that grow in shade, trees that prefer full sun, and all of those in-between. There are lots of fast growing trees for shade out there, so use our guide to make sure that the quick growing shade trees you choose are perfect for your situation. With our help, your yard and life will get a whole lot cooler.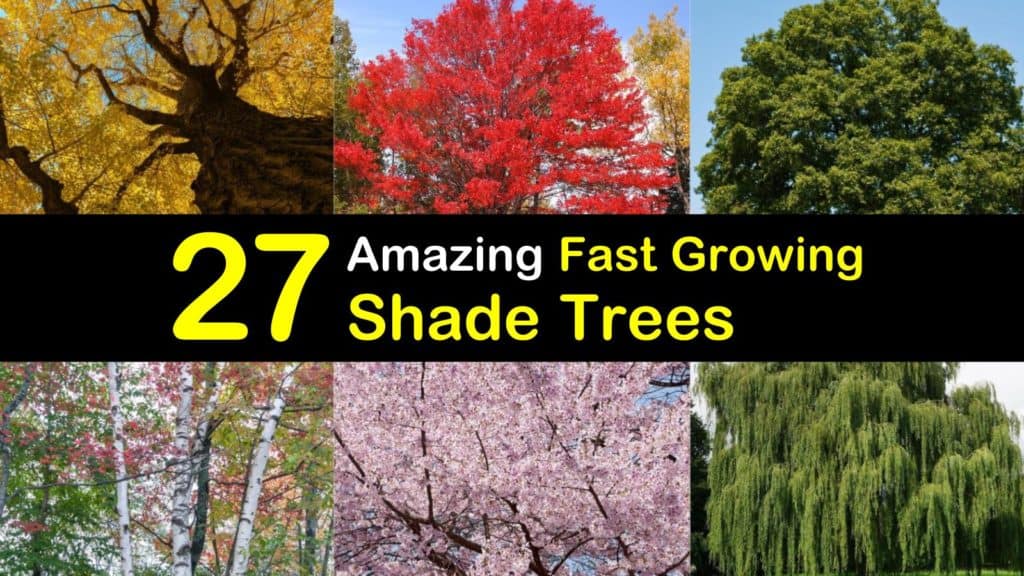 Why Should I Plant Fast Growing Shade Trees?
You might have to justify planting shade trees to yourself or others. You're in luck, though, because there are solid reasons why you should consider planting quick growing shade trees.
Shade trees reduce your UV exposure rate by up to half.
Every tree you plant increases your home's value.
Many trees provide fruit or sweet scents as well as shade.
Shade trees reduce stress.
Also, trees are the best carbon dioxide scrubbers around. Consider planting trees as doing your small part to combat climate change.
How Do I Plant My Shade Trees?
It isn't difficult to cultivate a shade tree in most circumstances. Make sure to follow a few standard steps during the planting process to give your new trees their best chance at living long, happy lives.
Soak the tree roots in water for about two hours before planting.
Make sure the hole can accommodate the tree roots.
Loosen the soil around the hole to let the roots quickly spread.
When refilling the hole, work carefully to avoid leaving air pockets.
Treat the area with neem oil spray to prevent infestations.
You might need to stake the tree to keep it upright for the first six months or year. Make sure that the stake can be removed later and does not become incorporated into the tree.
When Should I Plant My Shade Trees?
While some trees might have special planting requirements, you should plan on planting the majority of shade trees in the early spring, as soon as the ground has thawed. You'll give the tree its best chance to survive and thrive.
Keep an eye on your newly planted shade tree — it will have to compete with quickly growing shrubs and other foliage for sunlight and nutrients.
Help your new shade-giving friend out as much as possible by feeding it fertilizer when needed and by keeping the immediate area around the trunk free of invasive plants. If you take care of it when it's just starting, it'll reward you with pleasant views and decades of shelter from the sun.
Are There any Fast Growing Trees that Grow in Shade?
Most people don't have a single type of environment around their homes. Many individuals have yards that have both sunny and shady patches, so it's essential to pick the right tree for the location.
We include many quick growing shade trees that can tolerate both full sun and shady spots. You have a wide selection of shade trees that can tolerate areas of light shade, and if you have some more heavily shaded areas, consider planting a Japanese maple or silver maple – both are content to grow in moderate shade.
You can brighten up those shady areas beneath the trees, too, by planting low light perennials. There are many from which to choose and they add some color to spots where most other types of plants will not be able to grow. You may want to wait until your trees have a little time to grow before adding perennials but this will give you time to choose the perfect varieties.
Beautiful Fast Growing Shade Trees
The only problem with our extensive list of privacy hedge plants and trees is that it will be hard to choose just one or two to grace your yard. For some diversity, select a couple of different varieties to add interest to different areas of your property.
Royal Empress (Paulownia Elongata)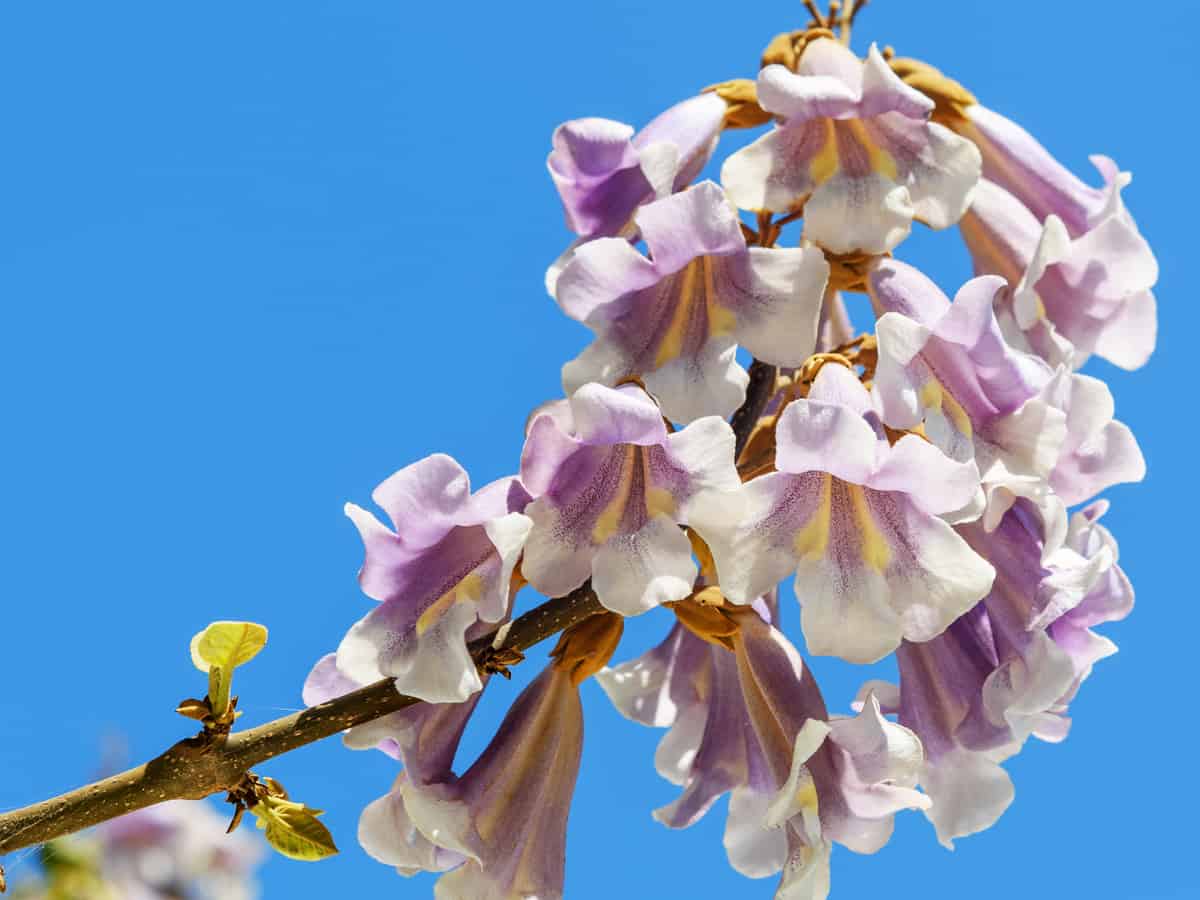 If you are looking for flowering shade trees, look no further than the Royal Empress. Not only is the Royal Empress a magnificent shade tree that produces gorgeous purple blooms and a profusion of broad leaves, but it is one of the fastest growing shade trees around.
If you've been wondering what is the fastest growing plant, you'll be hard-pressed to find a better candidate than this tree. Once it has established itself, you can expect growth of ten to 30 feet a year until it matures.
Be aware that in some areas, because of its aggressive growth tendency, this tree is considered an invasive species so check with your local agricultural agent before planting it. You'll have shade trees for privacy less than a year after planting!
The Royal Empress tree not only is one of the fastest growing trees, but it provides year round pleasure – if it isn't exploding with blossoms, its green leaves will shelter and comfort you in the height and heat of summer.
Note that the fallen blossoms also make this one of the messy trees so be wary if you plant one. You'll have a lot of flower litter on the ground that you'll need to clean up.
October Glory Maple (Acer Rubrum) – Grows Well in the Shade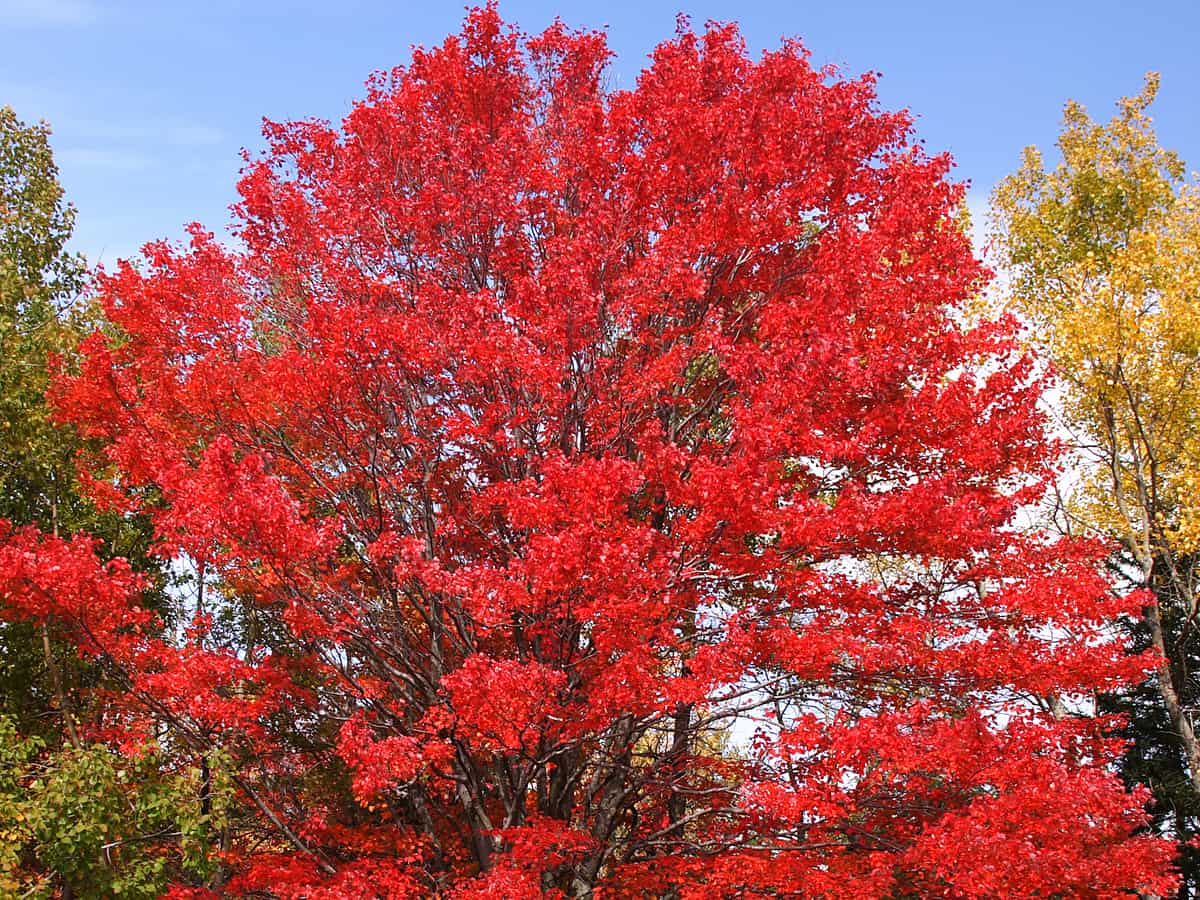 This beautiful red maple grows fast and can tolerate moderate shade, making it a perfect choice for those difficult-to-fill lawn areas. These trees with brilliant fall color require very little attention once they are established.
When mature, you can expect these easy to grow shade trees to draw every neighbor's eye. Pair it with some evergreens nearby and enjoy bright colors all year.
October Glory maples are especially attractive because they thrive in much warmer climates than other maple species. You can grow this fall color favorite as far south as Central Texas or Northern Florida; it'll take the heat without trouble and will still shine red and proud in the autumn.
Tulip Poplar (Liriodendron Tulipifera)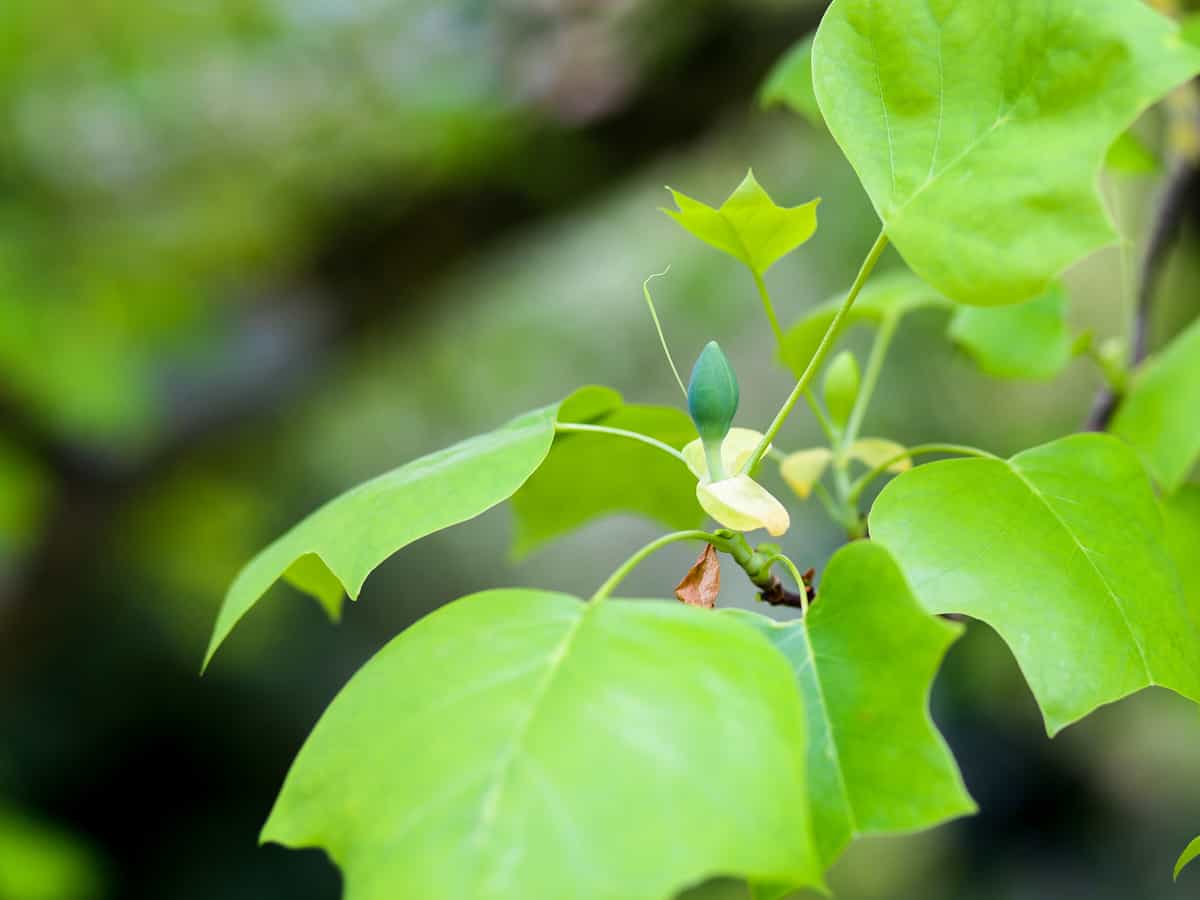 The tulip poplar, also called the tulip tree, combines the beauty of autumn leaf displays with the glory of tulip blooms. Best of all, it does so with real speed.
You'll see new blossoms on the tree one spring morning and discover mature flowers that evening, and their sweet fragrance will knock you right over! After providing a green and leafy canopy throughout the summer, your tree will transform into a golden spectacle.
Its leaves turn a vivid yellow, and the entire tree will blaze with color. The USDA recommends this tree for rapid reforestation, which is a strong endorsement for placing it in your yard (..).
Superior Hybrid Poplar (Populus) – Fast Growth and Great Shade
The Superior Hybrid poplar is another tree that grows well across most of the United States and will sprout up seemingly overnight. If you establish your poplar well, you can expect to see up to eight feet of growth a year until it reaches 50 feet or so.
Poplars are fantastic ornament trees, as well – they grow into a beautiful, fat, oval shape that will look dynamite on your front lawn, and their dark green leaves provide both privacy and shade. This fast grower will transform your yard and class up your homestead.
Plant a row of poplars on the edge of your property or down each side of your driveway to take advantage of these best trees for privacy. They will provide a lovely border that shields your landscape and creates a noise barrier from loud neighbors or heavy traffic nearby.
Bloodgood Japanese Maple (Acer Palmatum)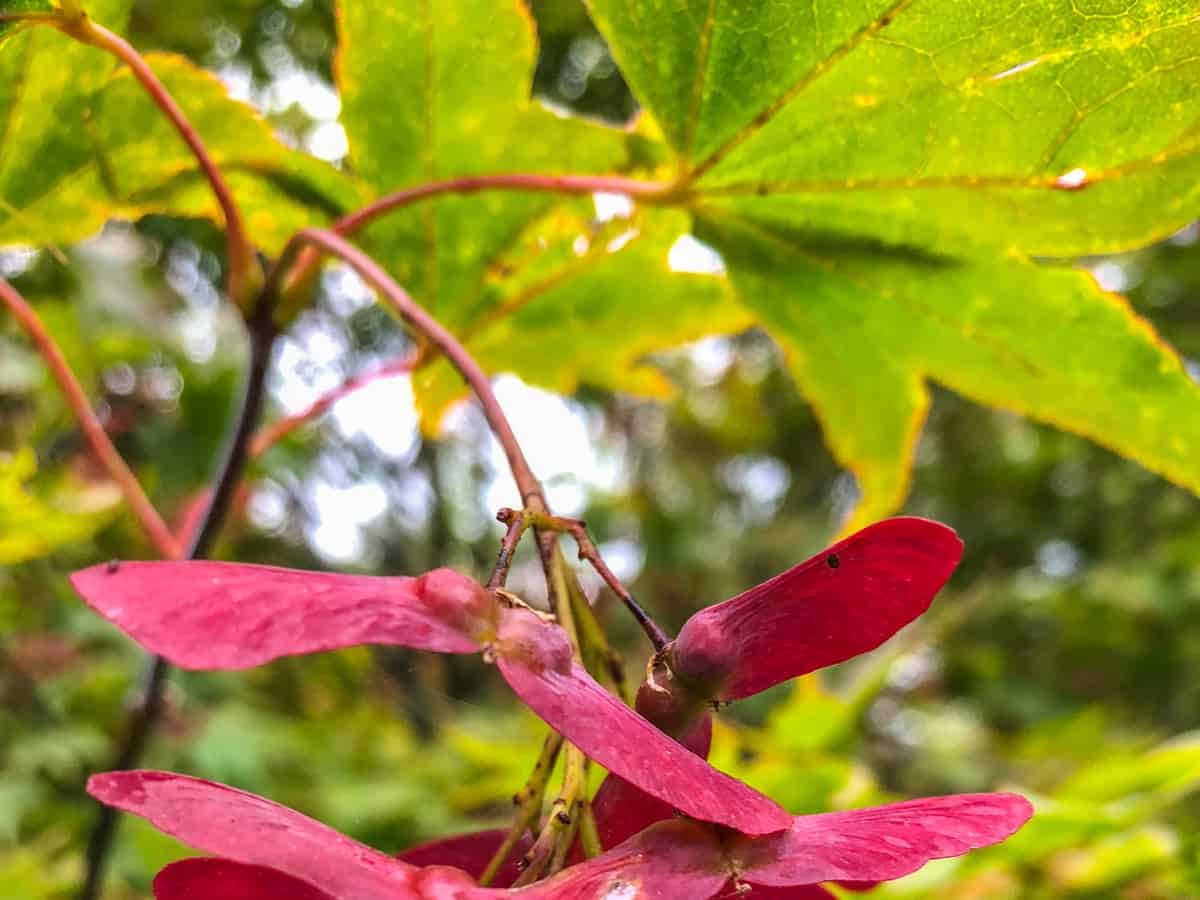 If you want a small tree that grows in the shade, you can't do better than the Bloodgood Japanese maple. Like most maples, the Bloodgood does well in full sunlight but also can tolerate moderate shade. And, because of its size, the Bloodgood Japanese maple does well near the house.
Because the maple has shallow roots, you should knowwhat not to plant together to avoid a situation in which the plant steals nutrients or water from the maple or vice versa. For example, you should be careful to keep nearby small shrubs or perennials in pots to avoid maple root invasion.
Autumn Blaze Red Maple Tree (Acer Rubrum)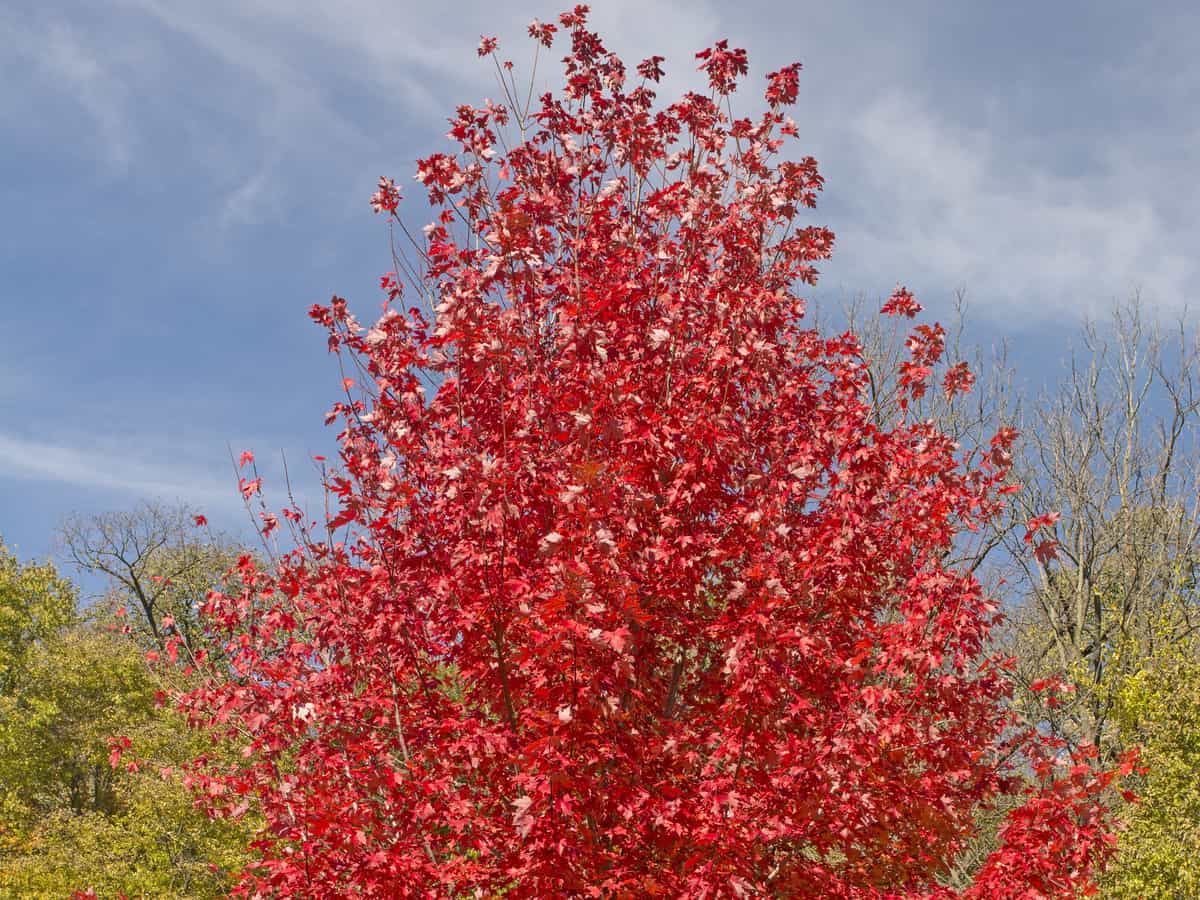 Like the October Glory, this tree is a red maple variant. Maples are hardy trees in general, and the Autumn Blaze takes this to the extreme – it is highly disease resistant and sturdy. It shrugs off most insects, and it can even take regular exposure to car exhaust fumes and come out smiling!
When you want to line a road or driveway, you can't go wrong with one of these fantastic trees. While the Autumn Blaze prefers full sun, it can tolerate shady conditions. This makes it a versatile and practical choice for great shade trees that grow fast.
Even better, you get rewarded every fall with a solid mass of crimson leaves when you plant the Autumn Blaze. For added color and variety, plant some shade shrubs below this maple. The variety of different types of Hostas will add interest and a contrasting color to the brilliant red in fall.
River Birch (Betula Nigra) – Tough and Fast Growing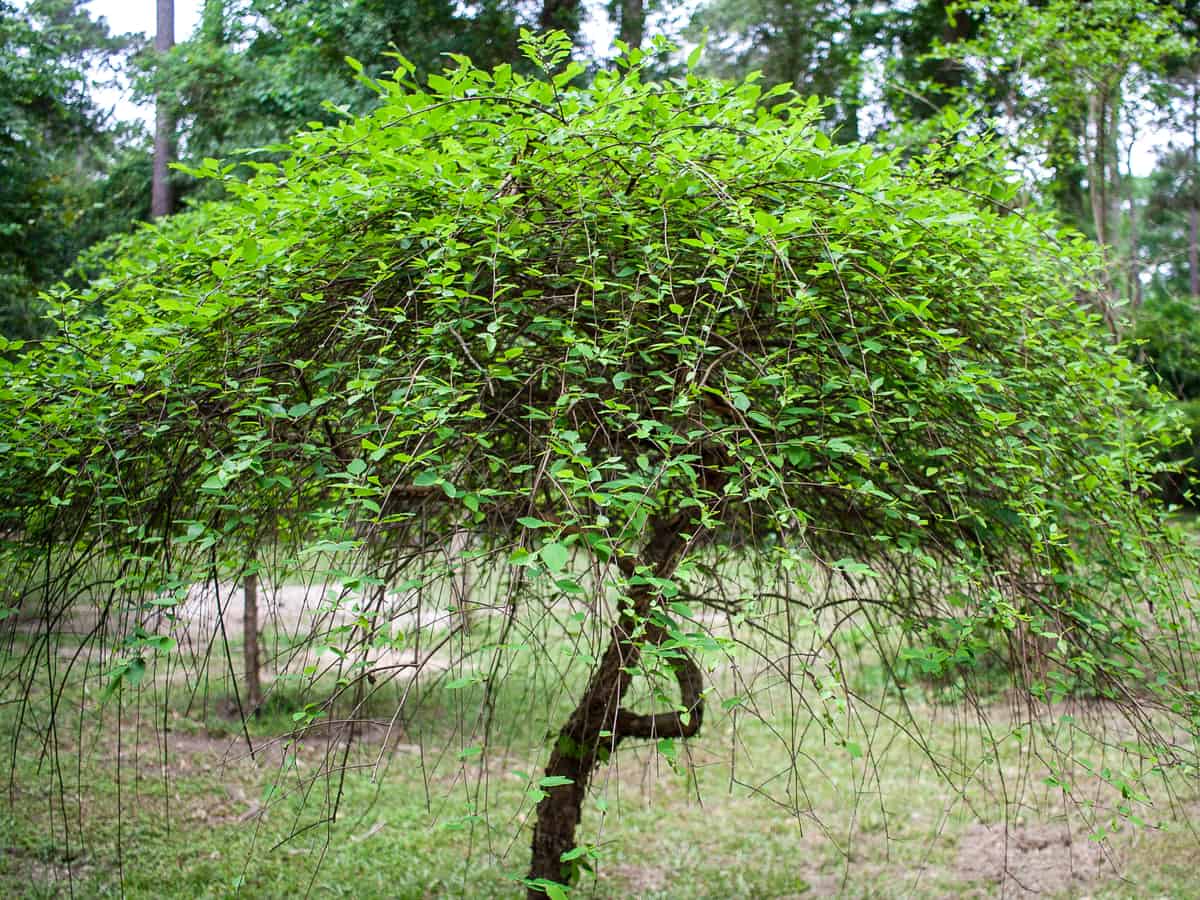 When you're looking for a shade tree that combines growth speed, good looks, and plant hardiness, you might find the River birch to be just what you want. The River birch is built to take it – this variety can withstand ice and harsh winters down to -20 degrees Fahrenheit, and it's also ideal for swampy, flooded areas across the United States.
Expect to see two to three feet of growth on your River birch every year, and feel free to plant it in either full or partial sun. It's not fussy! Wherever you place it, you can expect it to be happy and thrive.
Dawn Redwood (Metasequoia glyptostroboides)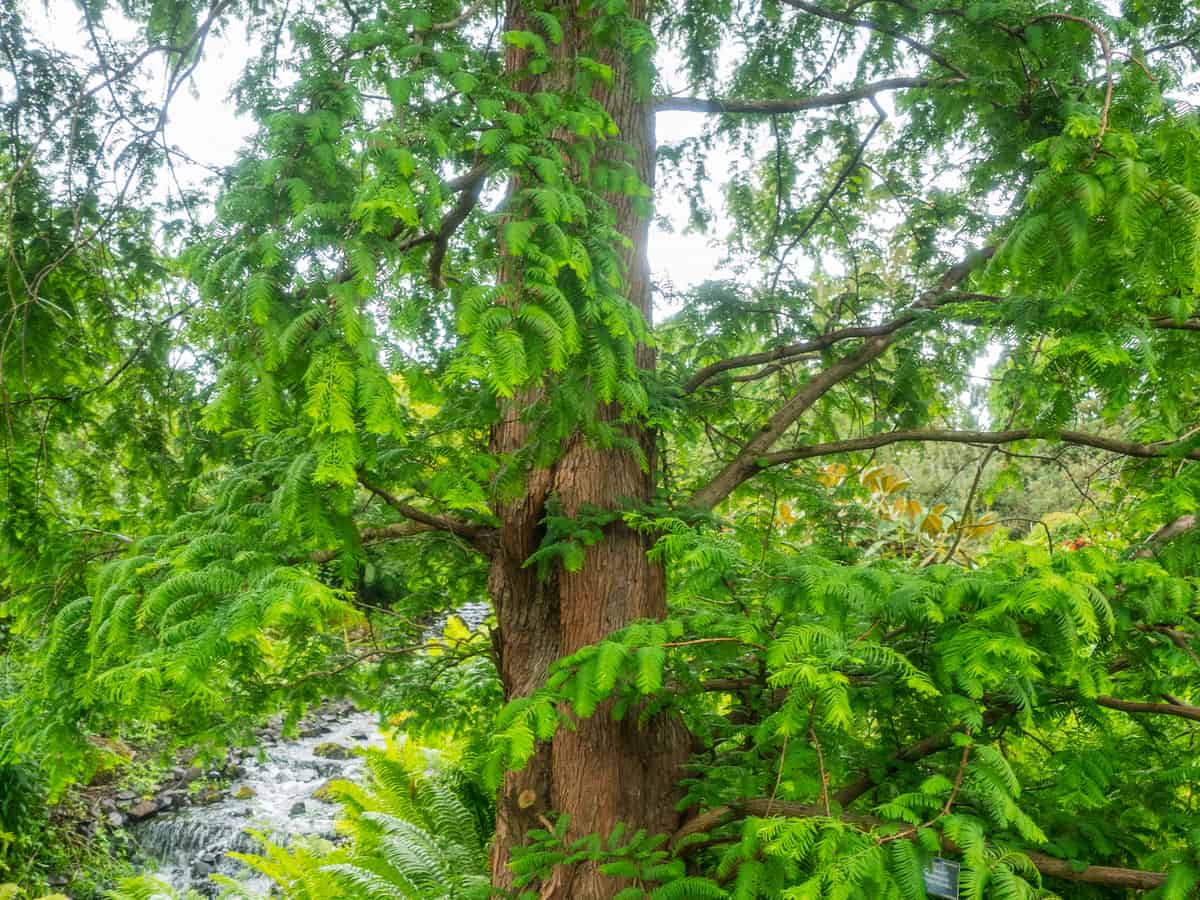 Bring a little prehistoric forest to your lawn with the Dawn redwood. The redwood has survived virtually unchanged for eons, and with good reason; redwoods are robust and long-lived. The Dawn redwood has the bonus of also being one of the fastest growing shade trees you can find.
These conifers prefer sunny spots, so if you've been looking for a tree that can withstand the summer sun, pick the Dawn redwood. And, if soil conditions are right and the tree has enough space, it will reach upwards of a hundred feet. A tree that size will spread shade all over your lawn!
Japanese Zelkova (Zelkova Serrata)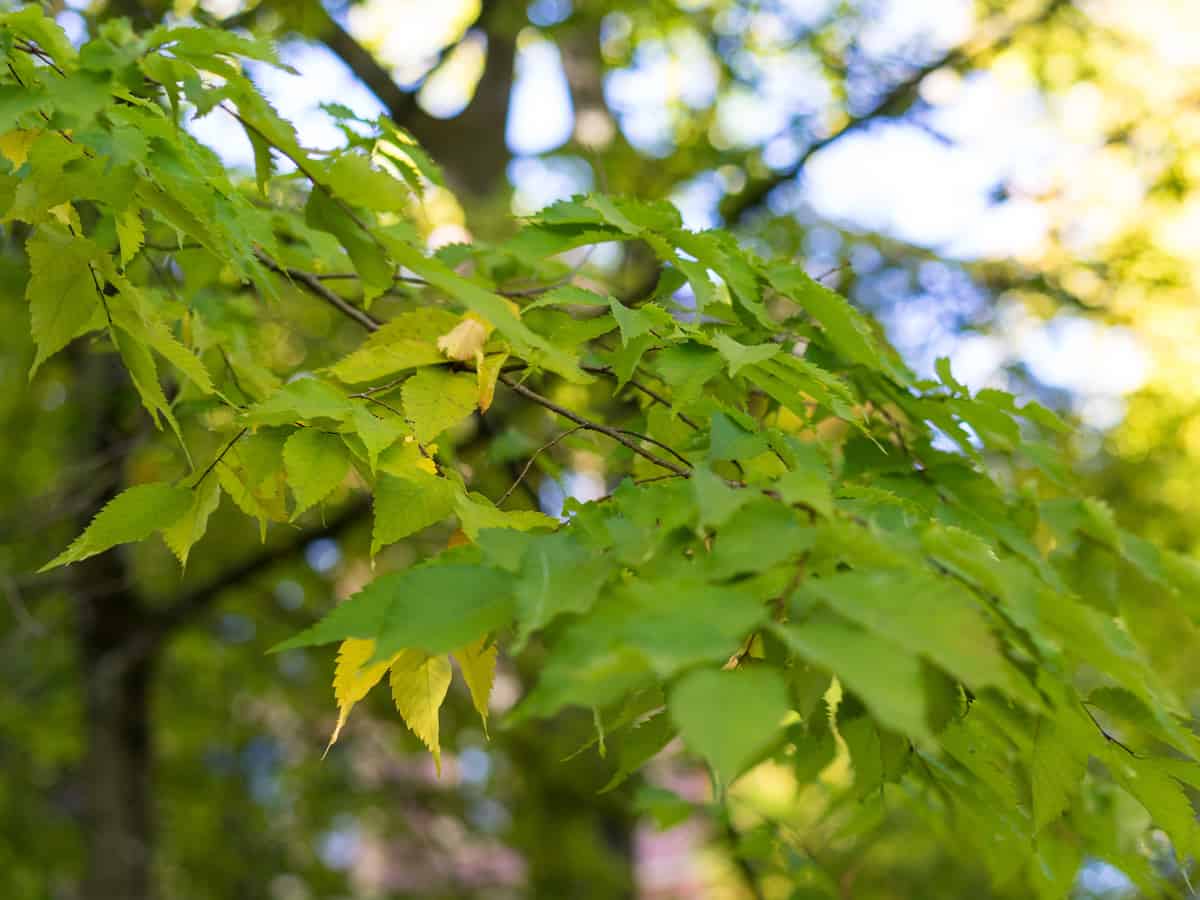 Although it is called the Japanese Zelkova, this tree is found in Chinese gardens, as well. The Zelkova also has a variety that grows in Taiwan, but that tree is smaller and provides less shade, so be sure to select the "Serrata" type to get a fast growing shade tree.
Place this tree in well-drained soil after the last frost. You might need to nurture this tree at first to convince it to grow, including keeping it in a pot for the first year. Once it takes off, though, the Japanese Zelkova will grow and develop – some older specimens top seventy-five feet!
Sugar Maple (Acer Saccharum) – Can Grow in the Shade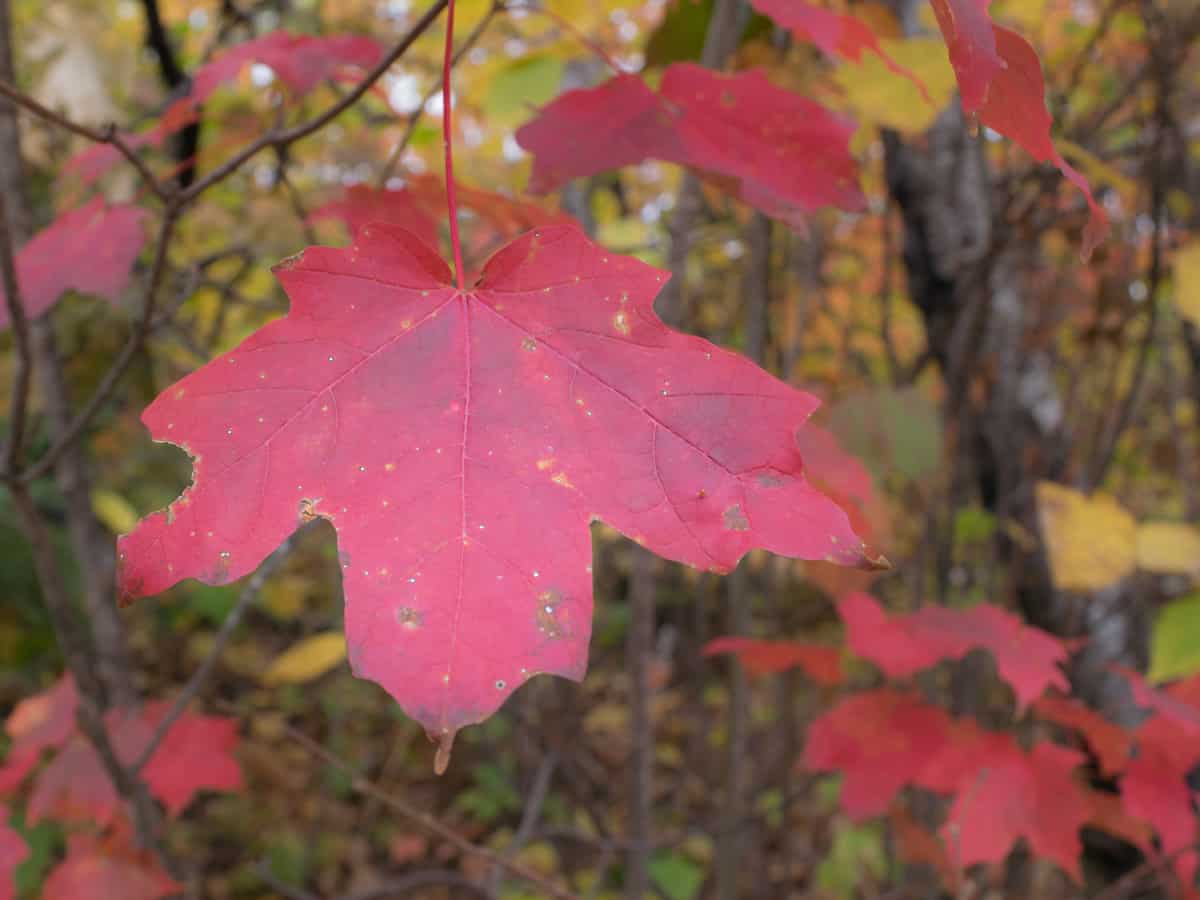 We've all experienced the benefits of these trees in the form of maple syrup, which comes primarily from the sugar maple. It turns out that sugar maples make more than syrup, though: they grow well in sunny or shady conditions, and they look fantastic in the bargain.
The sugar maple does best in moderate conditions, but they will thrive in warmer temperatures with care. Plan on leaving plenty of space around one of these guys, too; they will top out at a hundred feet high and spread out fifty feet wide. And, when autumn arrives? Your sugar maple will vibrate with fall foliage, moving from gold to yellow to red.
Weeping Willow (Salix Babylonica) – Quick Growth
If you're looking a for a perfectly round shade tree that grows fast and soothes the eye, take a gander at the weeping willow. This chubby tree grows to be as wide as it is tall, and its hanging fronds provide lovely shade.
What's most impressive about the weeping willow is the speed at which it reaches full height. It's in fierce competition with the Royal Empress for fastest growing trees with a growth rate of up to twenty-five feet in a single year. Because of its tremendous growth potential, you can plan on having a mature weeping willow within a couple of years of planting!
American Elm (Ulmus Americana)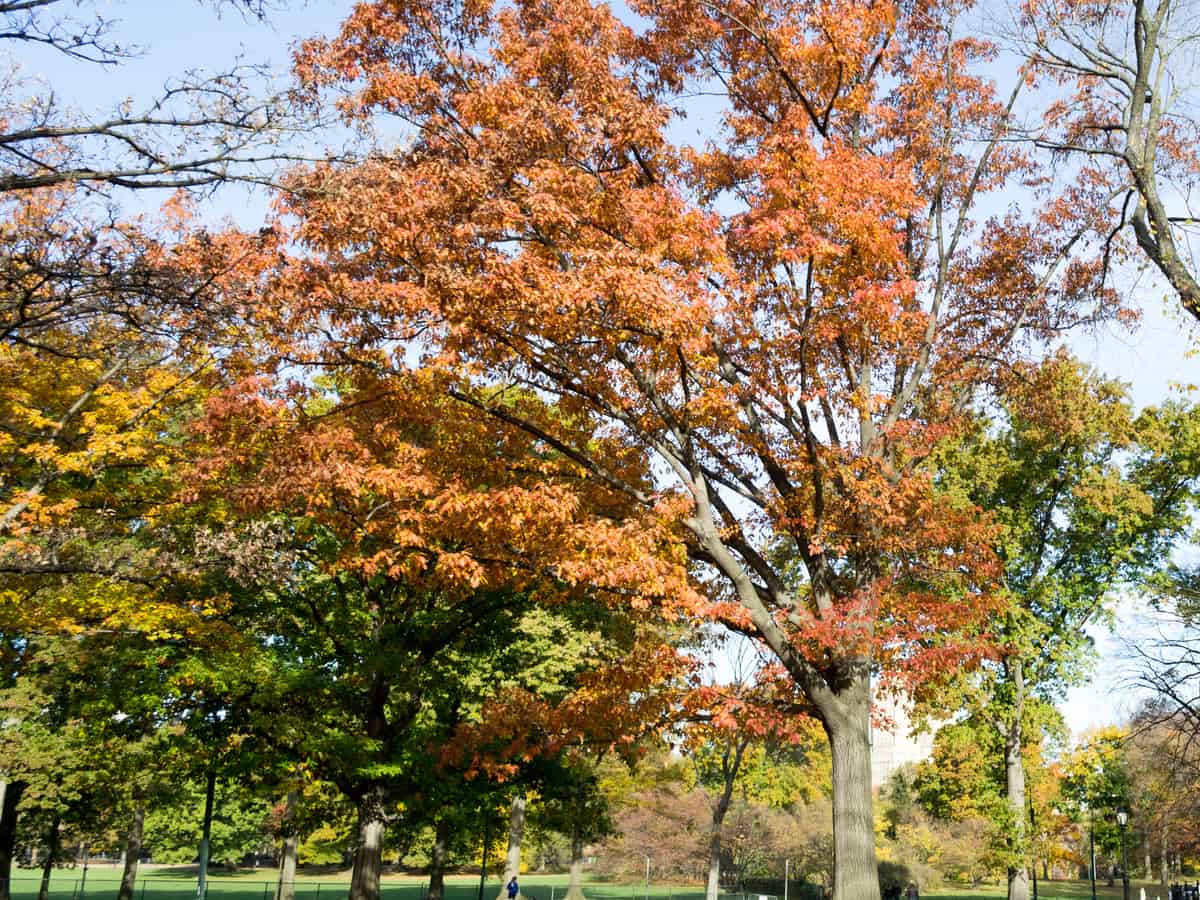 One of the most graceful trees around, the American elm is famed for its beautiful shape and dark green leaves. They tower over us at up to a hundred feet high, and their branches cascade around the slender trunk like water streaming from a fountain. The American elm is a quick-growing shade tree that was once the premier North American city tree.
Unfortunately, the American elm is vulnerable to Dutch Elm Disease, which is a fungus that attacks and kills mature elm trees. The disease has devastated the American elm population and has reduced the tree's long-term appeal as a shade tree.
Red Dragon Japanese Maple (Acer Palmatum Dissectum) – Loves the Shade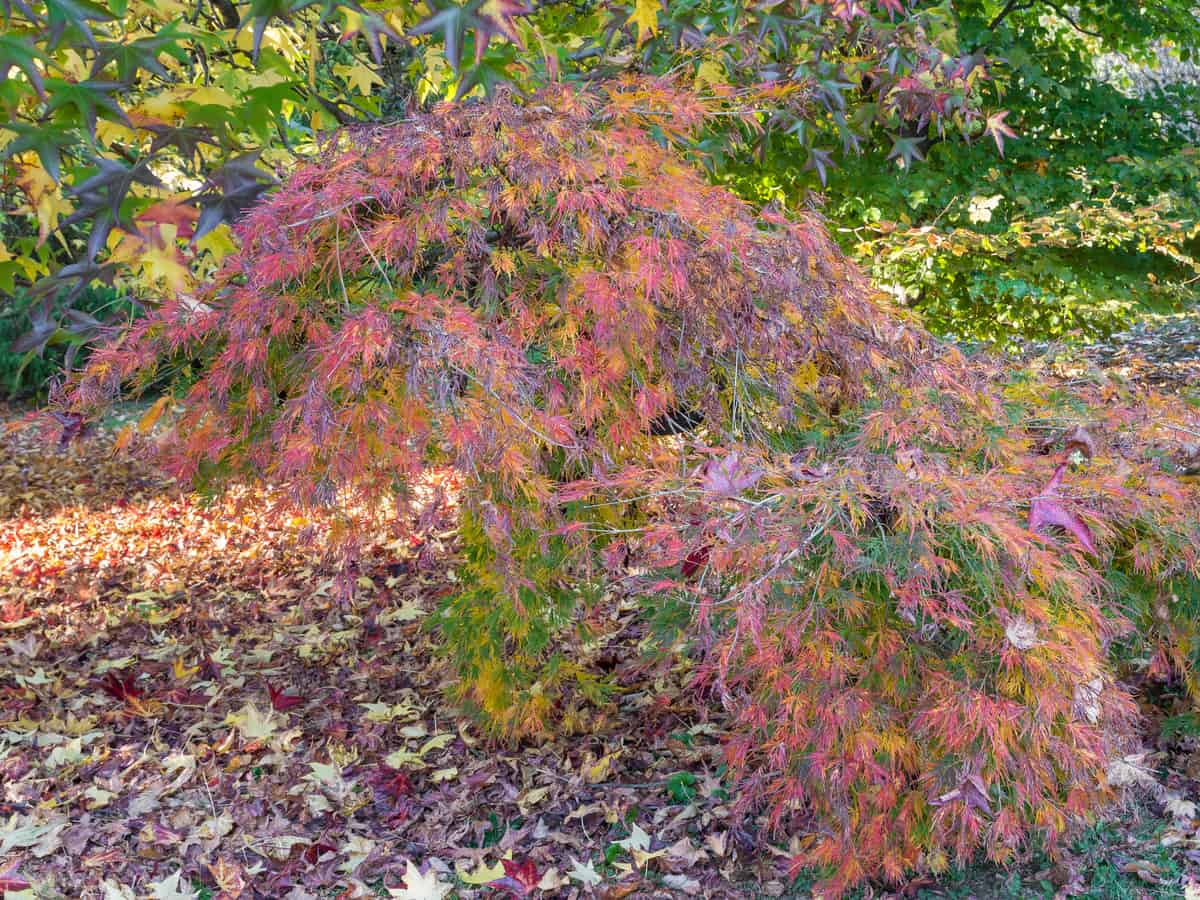 The Red Dragon Japanese maple is another small tree that grows in shade or full sun. It develops a bit more slowly than some of the other trees on this list, but it will achieve full height within five years. This maple varietal has particular appeal for those in arid climates, as it is drought-resistant, and it is an excellent choice for small yards or patios.
What makes this shade tree stand out among the pack, however, is its coloration. When autumn rolls around, the Red Dragon will unleash its fall colors in waves of bright red that darken to a rich purple tone. This little tree packs a big punch!
Cleveland Pear Tree (Pyrus Calleryana)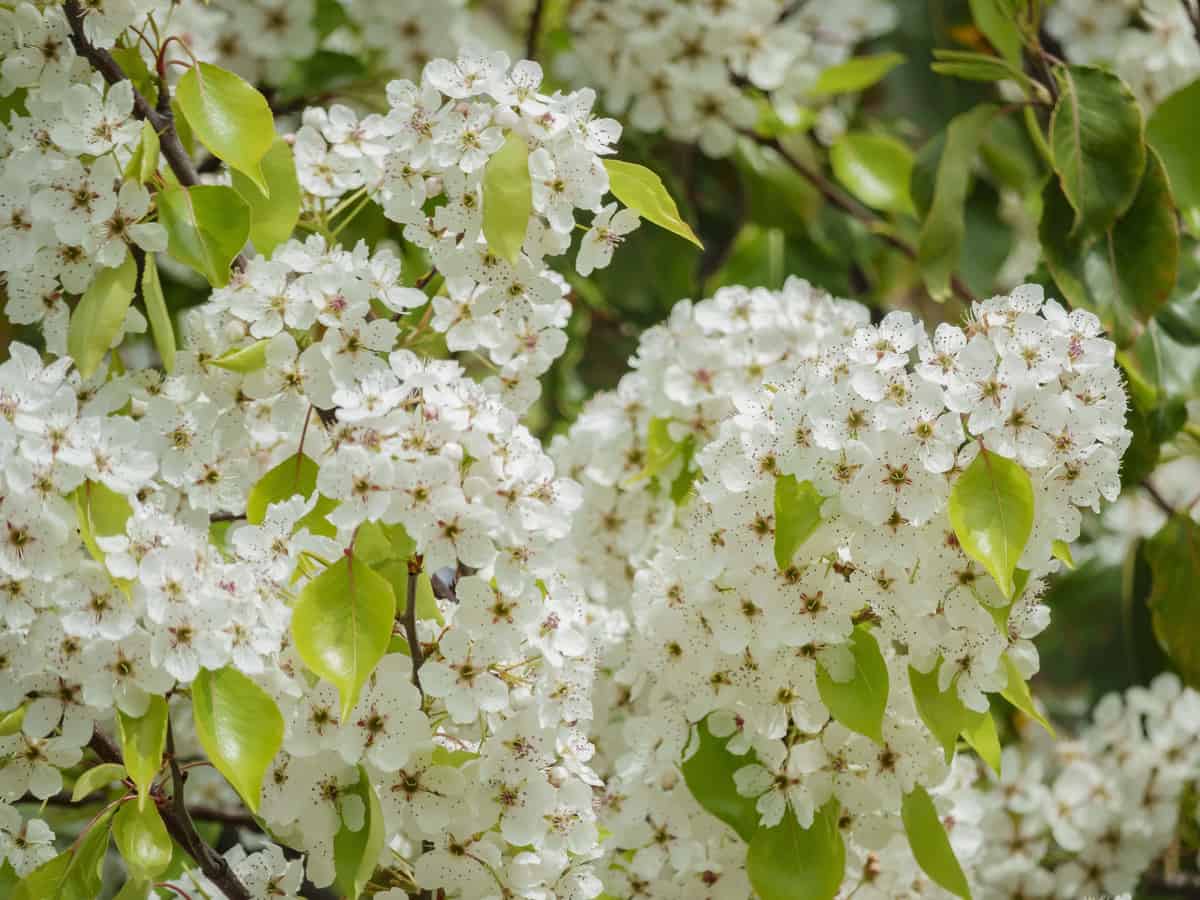 When fully mature and leafed out, a Cleveland pear tree is a thing of beauty and a perfect ornament for any lawn. It holds a sharp oval shape without any effort on your part to maintain it, and it stands tall against the hardest winds, most bitter snowstorms, and dry summers.
You'll be especially glad you decided on planting your Cleveland pear when springtime comes around. During blossom season, the tree will be blanketed in bright white flowers and will seem to shimmer in your yard. If you're hoping to find a fast growing shade tree that has both looks and toughness, the Cleveland pear tree is the one for you.
Windmill Palm (Trachycarpus Fortunei) – Provides Great Shade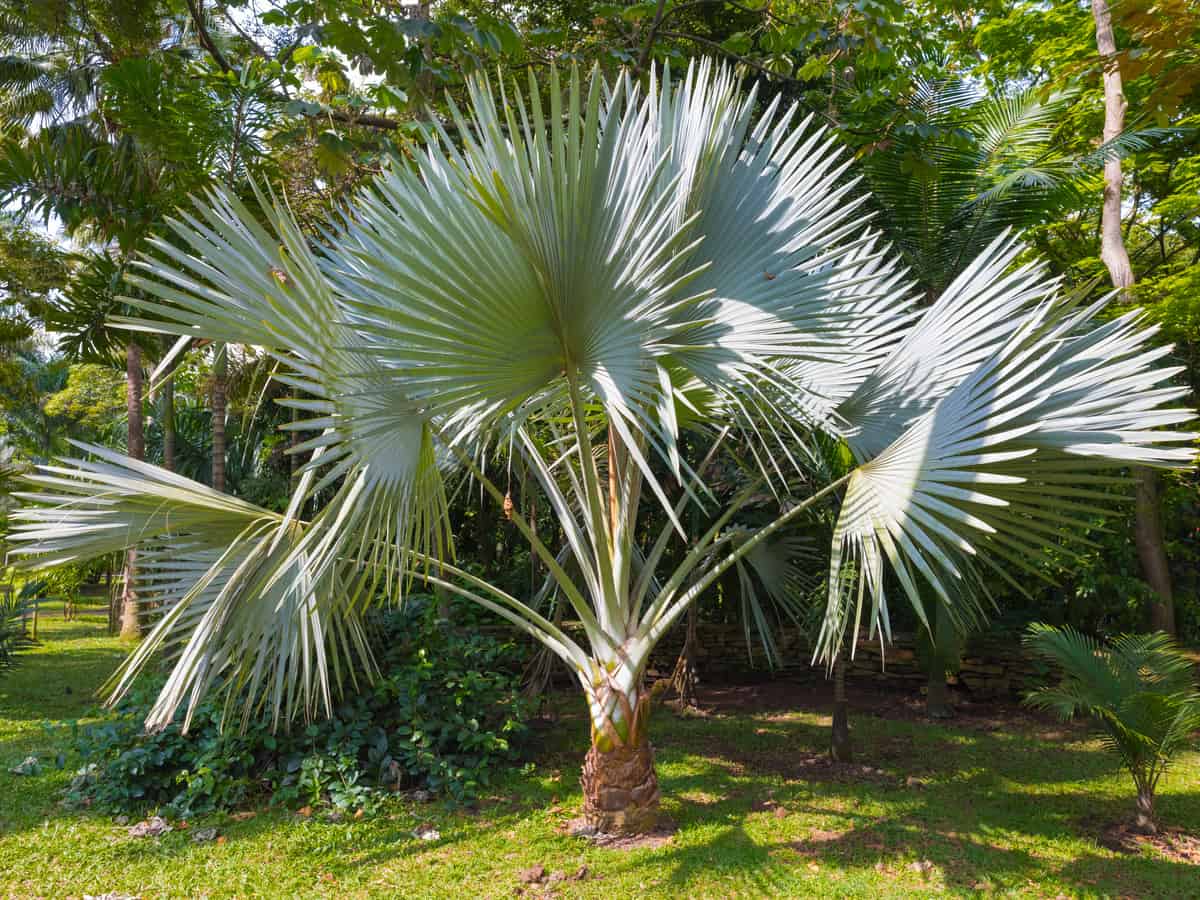 Do you long for the cool shade of a tropical palm tree but live in the wrong climate? Then you should give the Windmill palm a good look. The Windmill palm is a moderately sized palm tree and will usually top out at twenty to thirty feet, and it spreads its broad, wide leaves above you to provide shade.
Best of all, the Windmill palm doesn't mind cold weather. You can grow this tree throughout the Southern United States and the Pacific Northwest without worrying that it might die during the first freeze. The Windmill palm is as happy in a pot as it is in the ground, and it's tough enough to thrive in polluted or poor soil conditions.
Yoshino Cherry (Prunus X Yedoensis)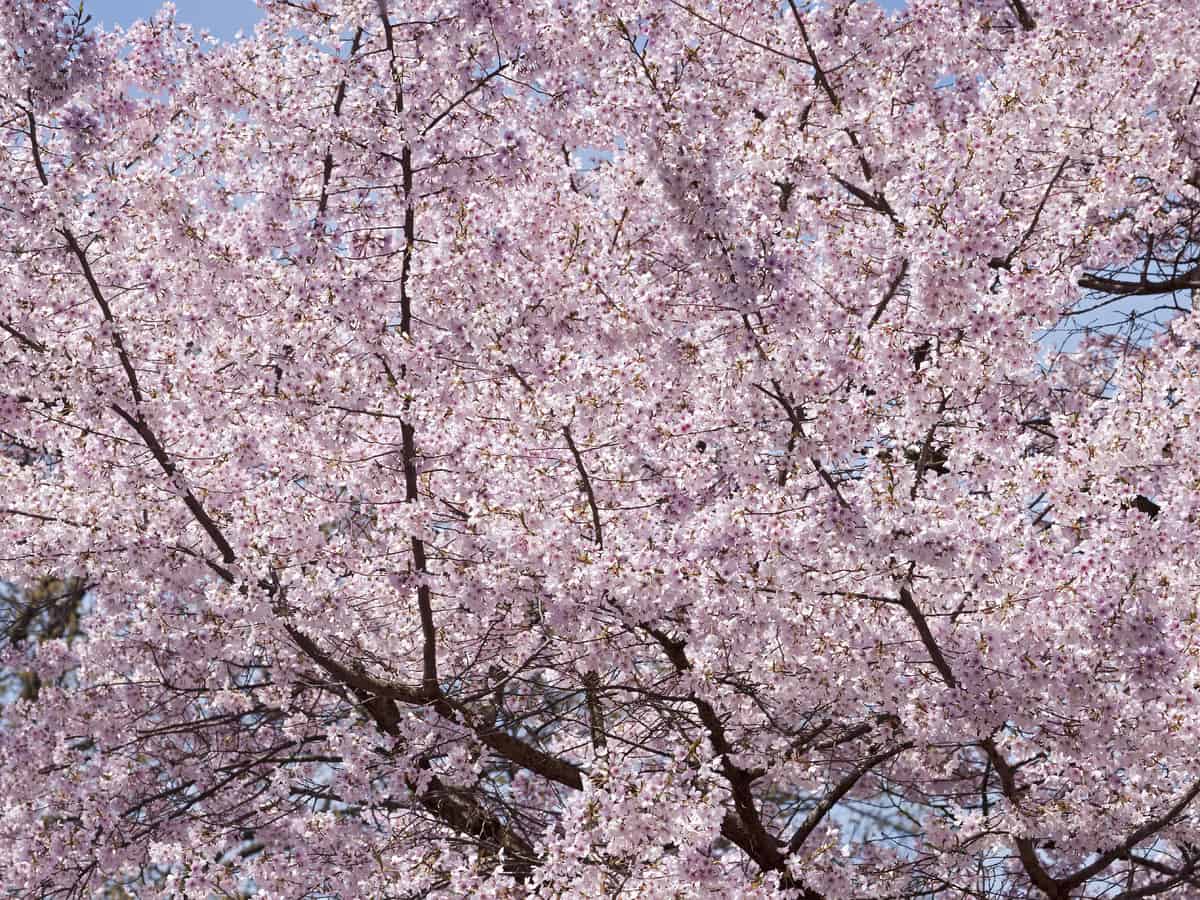 You might very well find Yoshino cherry trees standing alongside your hometown streets. This sturdy tree grows at a moderate clip of a few feet a year and will finish with a height of about 25 feet. It is comfortable in most moderates climates and is not fussy about its soil conditions.
The Yoshino cherry tree is famous for its cherry blossoms, which coat the trees with soft petals every spring. One of the most significant advantages of fast growing plants is their aesthetic appeal, and the Yoshino cherry tree is at the top of the list for beauty thanks to its spectacular flowering season.
Spend a spring with one of these trees in your backyard, and you'll know why the Yoshino cherry tree is so prized. Plant several and you'll have a lovely spring oasis to enjoy after a long winter.
Mimosa (Albizia Julibrissin Durazz)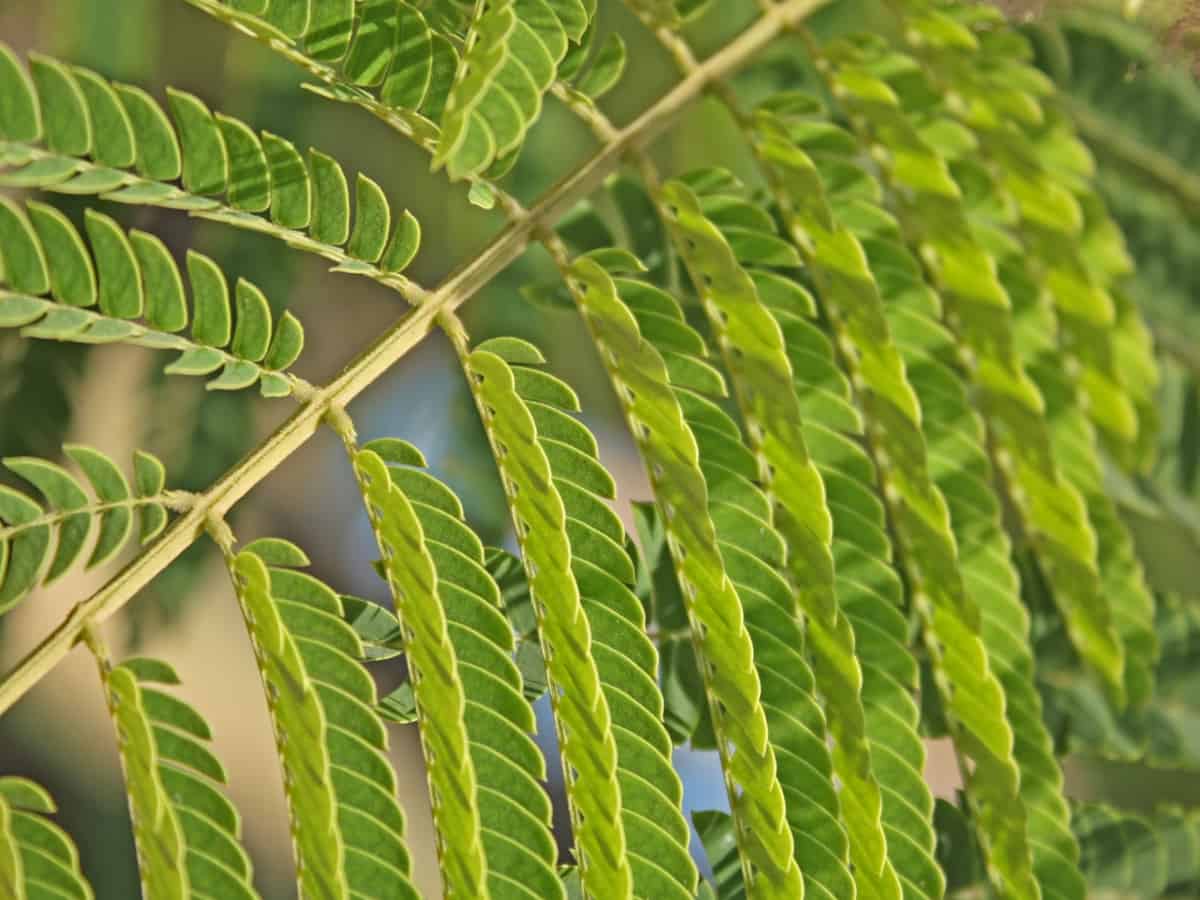 Ever wondered why the mimosa drink has that name? Once you plant a mimosa tree and experience its blooms, you'll never wonder again. The mimosa is one of the lovelier flowering trees; it produces clusters of hot pink blossoms every spring that outshine everything around them.
The mimosa proliferates and reaches a height of about thirty feet when mature. It is extremely drought tolerant and can take on all soil conditions without issue, and it can survive where other trees can't. When you want to find a tree with a bit of backbone as well as beauty, the mimosa is an excellent choice.
Live Oak (Quercus Virginiana)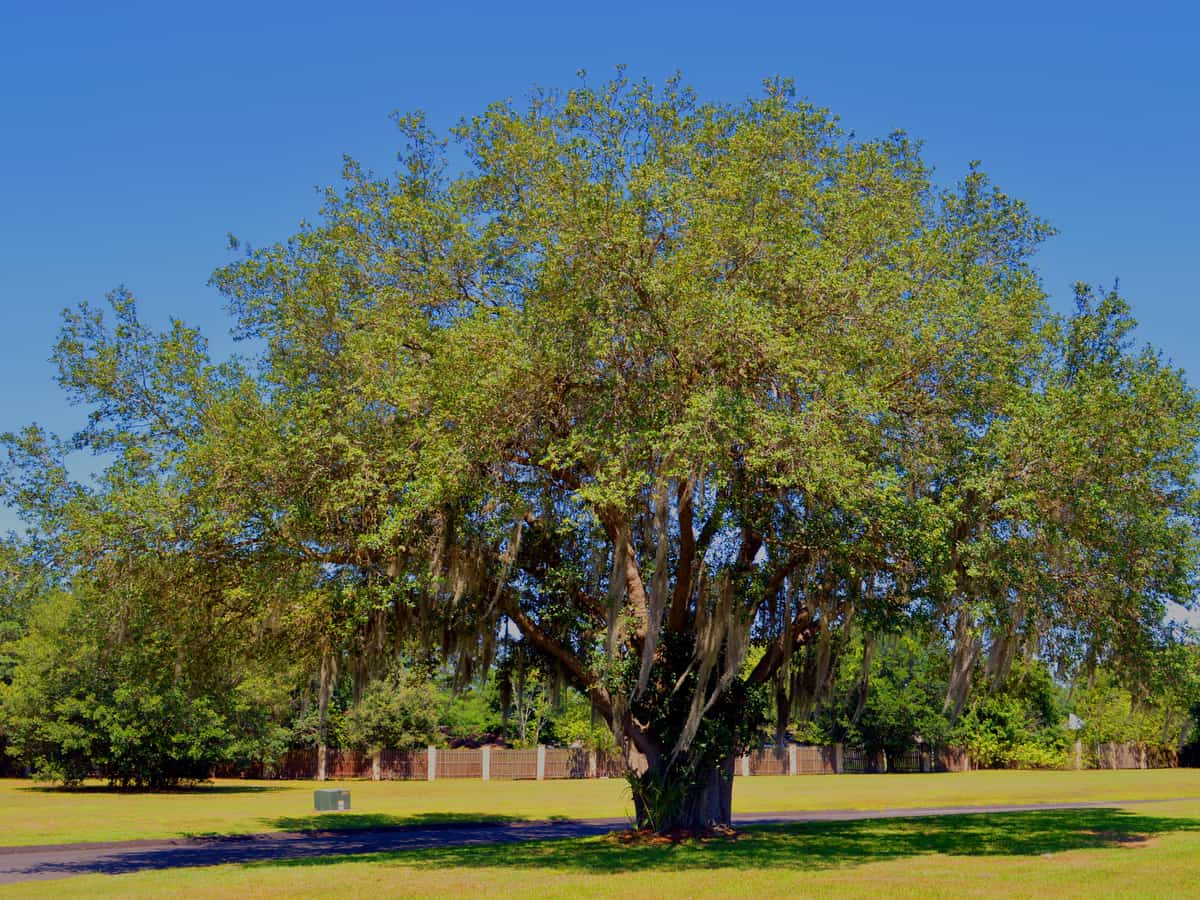 The majestic Live Oak tree is a familiar sight to anyone from the Southern United States, is one of the evergreen trees that grow in shade and does beautifully there. The live oak is a gorgeous, spreading oak tree that sinks its roots deep into the ground to protect itself against possible drought conditions.
The Live Oak has a profusion of broad green leaves that remain throughout the winter, giving this tree an evergreen quality and inspiring its name. Be sure to give the Live Oak the room it needs to thrive. If it is given enough space, water, and nutrients, a Live Oak will grow at a rate of a few feet a year until it hits a mature height of 40 to 80 feet.
A single specimen of this majestic tree is perfect as a statement piece in your yard or add a few to create a forest-like atmosphere. You can't go wrong planting a Live Oak.
White Paper Birch (Betula Papyrifera)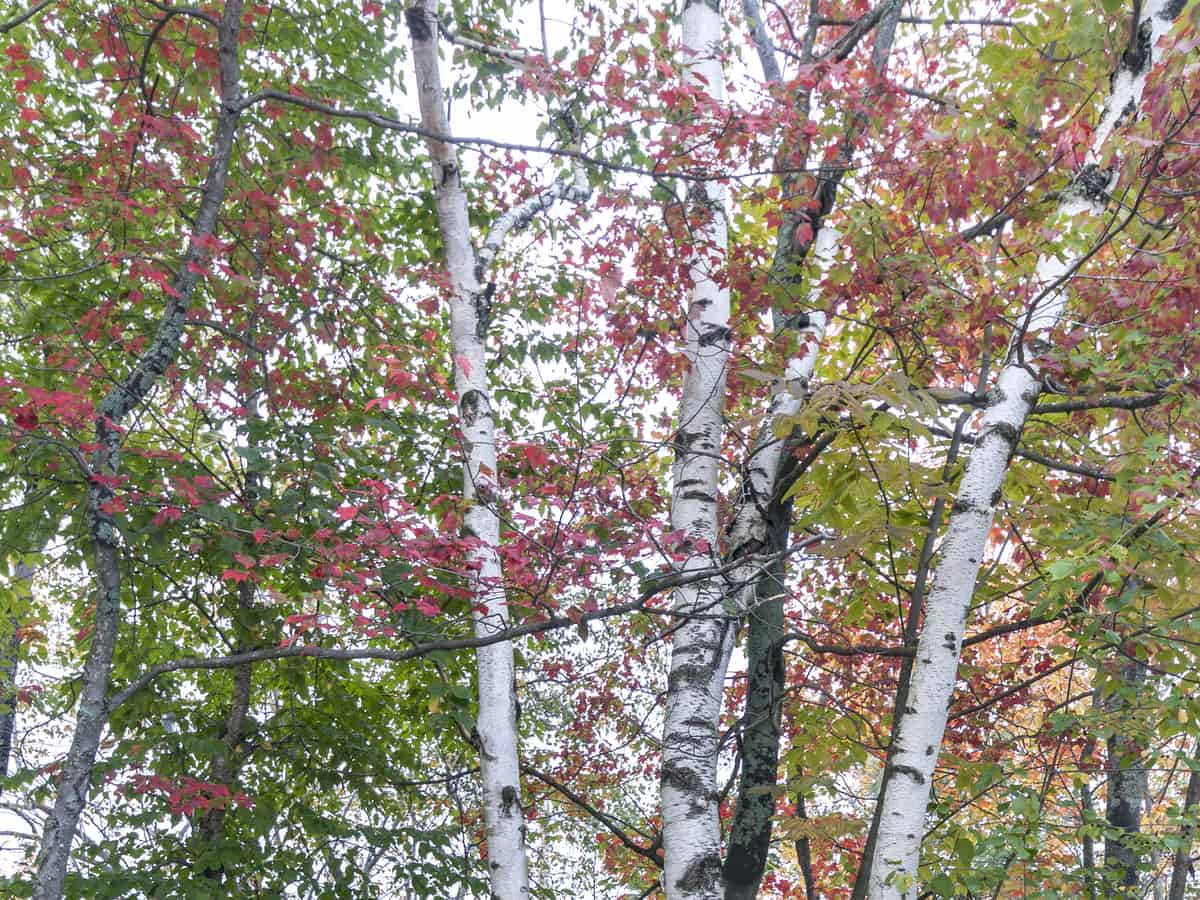 The white paper birch has a lot going for it. Like most birches, it is a hardy specimen and can survive the bitter cold and overwhelming heat. It also happens to be gorgeous to look at, with white bark that peels off in paper-like sheets.
The white paper birch has a new trick up its white paper sleeve, too: every spring, this fast growing tree bursts forth in delicate yellow flowers. Between the white bark, yellow flowers, and green leaves, your lawn will be a riot of color. Best of all, get ready to greet local wildlife such as birds, squirrels, deer, and moose; they are all drawn to the white paper birch.
White Oak (Quercus Alba) – Amazing Shade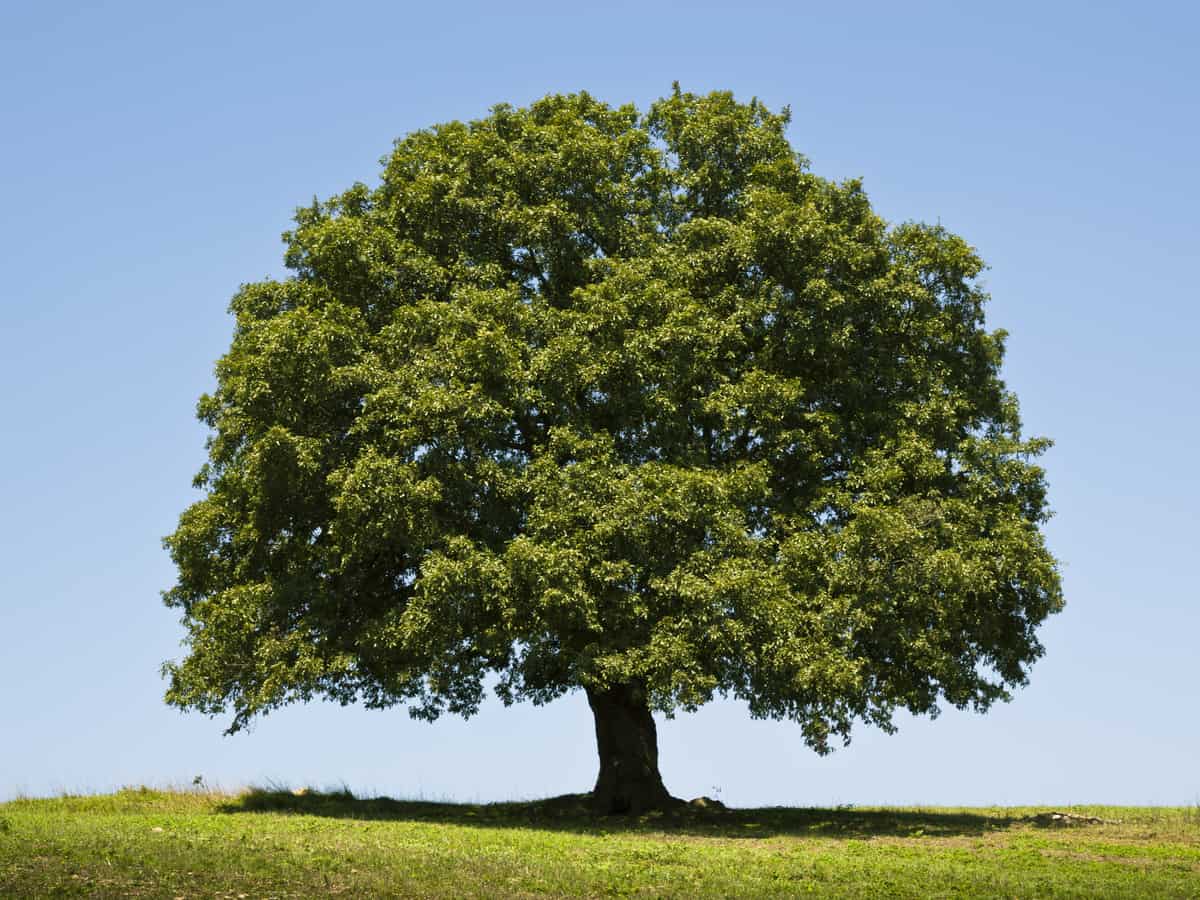 The white oak is one of the most ancient and well-known trees in North America. Big and broad, the white oak reaches heights of fifty to a hundred feet and widths of thirty to seventy feet, so make sure to reserve a space on your lawn large enough to support this massive tree. The white oak produces broad leaves that spread across its large canopy, and its thick trunk is built to take punishing weather.
When you plant a white oak, expect it to be a generational investment. The white oak grows at a rate of a foot or two a year, and once it reaches maturity and if it remains healthy, the tree will live indefinitely.
Sassafras (Sassafras variifolium)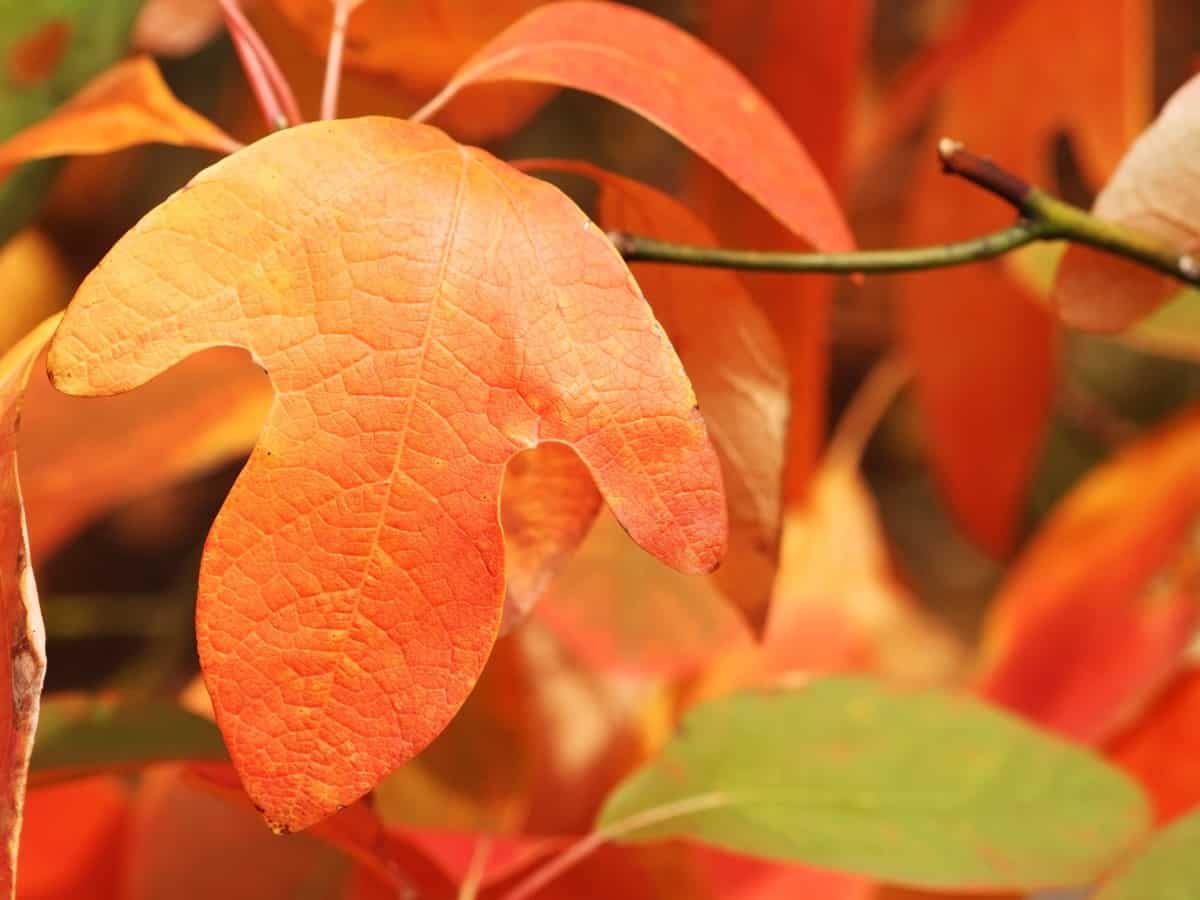 Do you want a shade tree that will also help you concoct a refreshing drink? If so, then the sassafras tree is right up your alley. The sassafras root is used to flavor root beer and other natural candies, so get ready to plant a tree and brew up a batch of suds!
Along with its place as a flavoring agent, the sassafras tree is also an excellent shade tree. It can tolerate full to partial sun, and its long, thick leaves will give you shade during the hot summer months. This fast growing shade tree will win you over with its looks alone.
Golden Raintree (Koelreuteria Paniculata)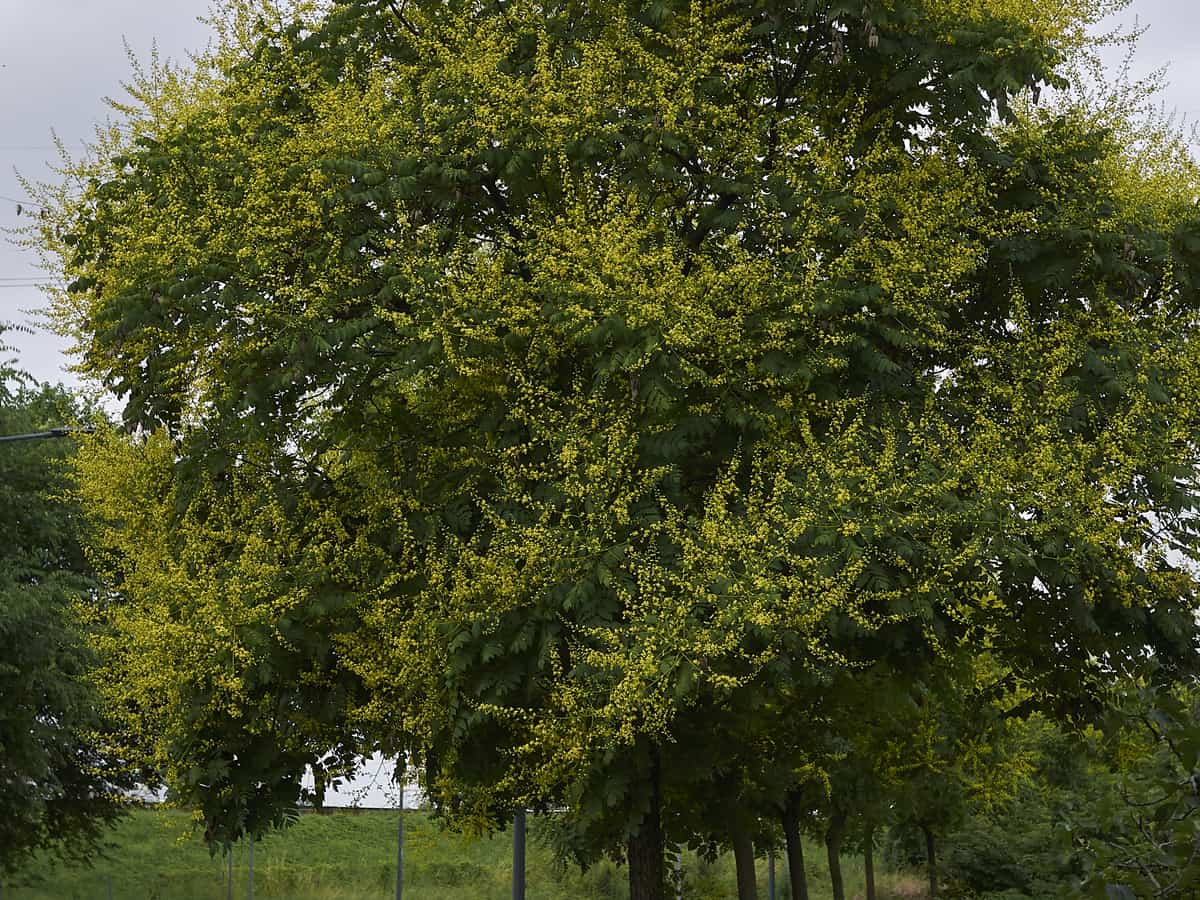 If you're fond of colorful trees that offer ample shade, the Golden Raintree might be your speed. The Golden Raintree is a small tree that reaches a height and width of about thirty feet each, and it offers a full canopy for your comfort.
You'll enjoy the golden Raintree's leaves, which begin a light pink in the springtime before shading to green, but you'll most appreciate the Golden Raintree in the summertime. Seemingly overnight, the tree will erupt with yellow flowers that develop into orange pods. Your yard will glow with warm colors if you plant a Golden Raintree, and you'll feel better every time you step outside.
Ginkgo (Ginkgo Biloba) Good for Shady Areas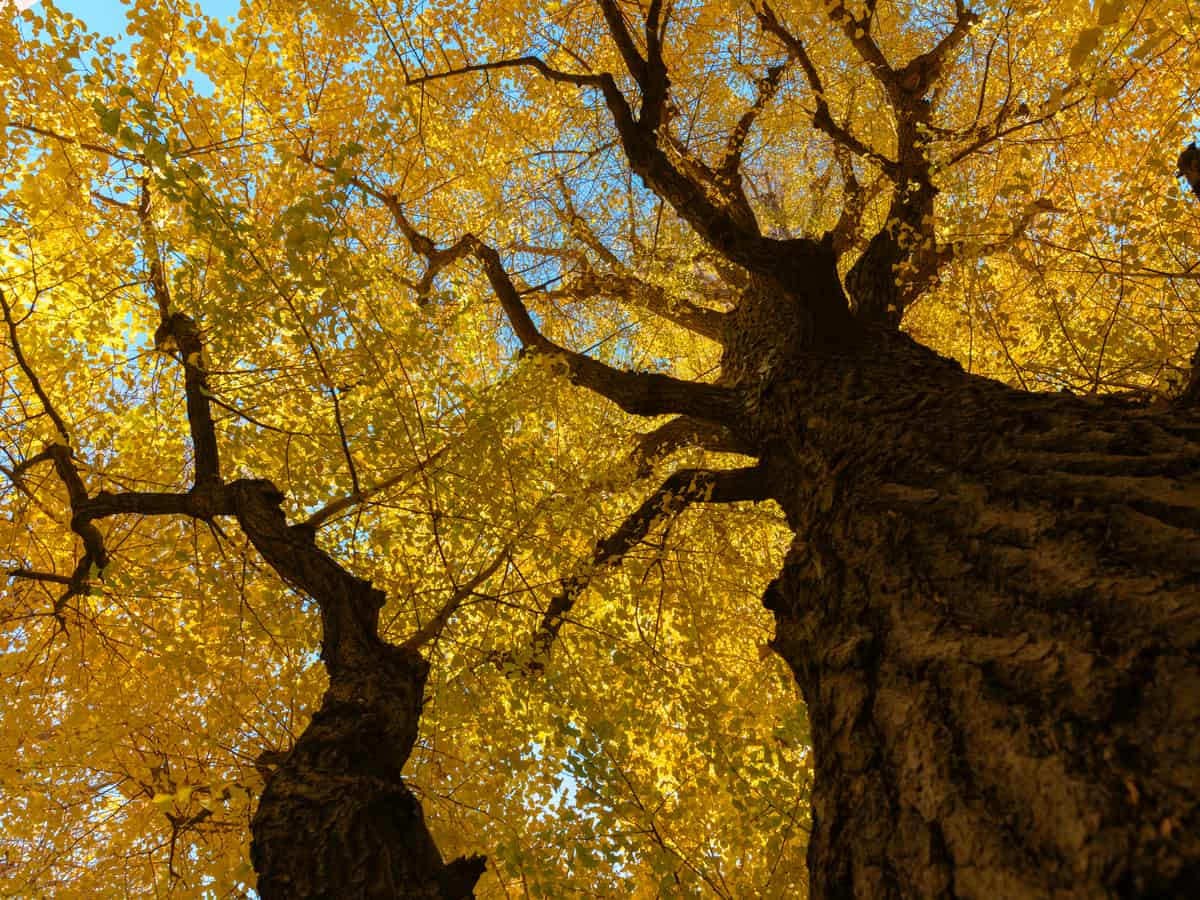 The ginkgo is the ideal tree for urban environments. It is highly pollution-tolerant and will thrive in the most unlikely areas, it eats smog for breakfast and comes back for more, it has a healthy growth rate of a few feet a year, and it produces a wide canopy for shade. The ginkgo likes full sun and does well in shady spots, too.
Female gingkos bear fruit drops and leave a sticky residue, so if you're interested in planting a gingko tree, consider selecting a male tree to avoid messes. And, when the early fall comes 'round, get ready for a show – the gingko turns bright yellow while most trees are still green.
Green Ash (Fraxinus Pennsylvanica)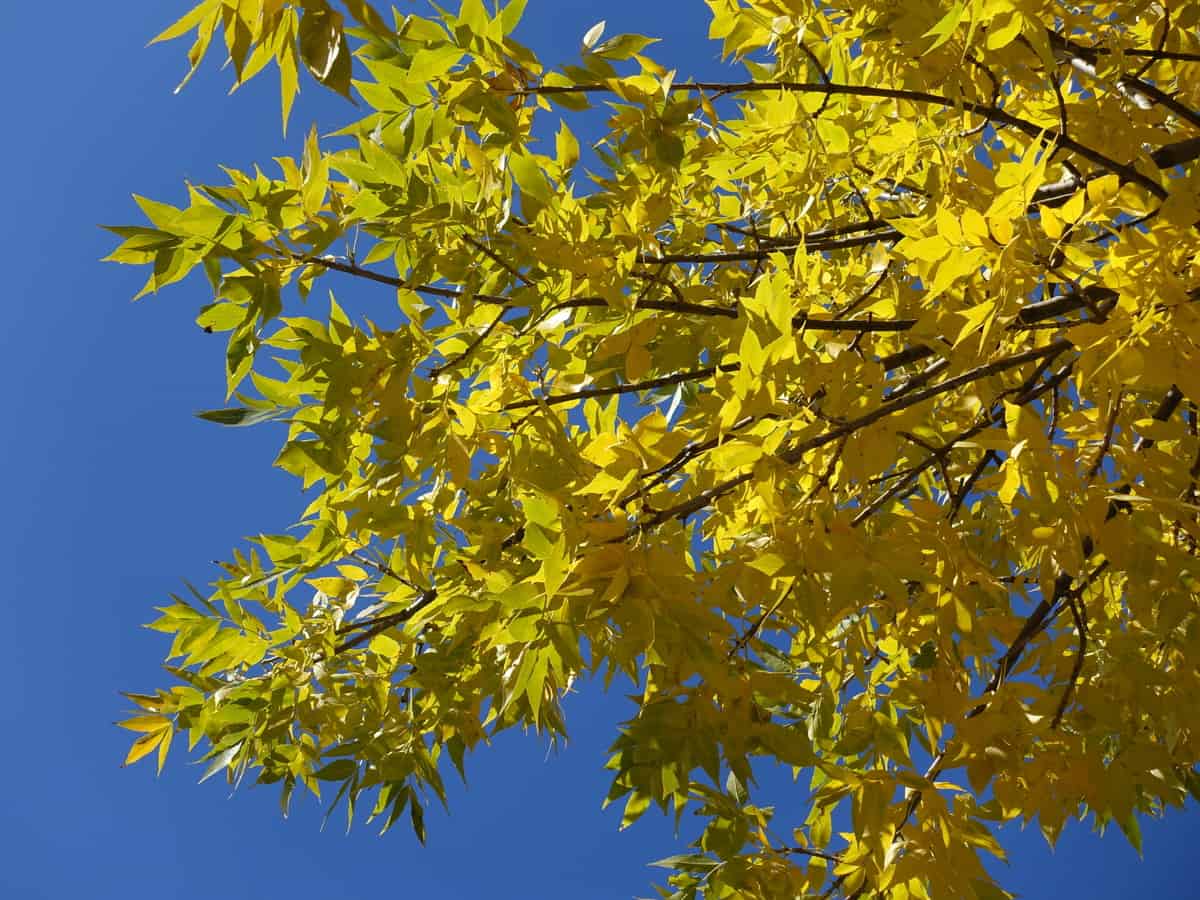 The green ash tree is a perfect choice for folks who want a tall hardwood in a hurry and have lots of sun in their yard. This tree is one of the quintessential "American" trees that grow fast, and it looks equally at home in a small-town lawn or a big-city park. It'll look fantastic in your yard, too.
While the green ash is more disease-and-pest resistant than some other ash varietals, be sure to keep an eye out for boring insects and other destructive creatures. The green ash is at home in most continental United States hardiness zones, so it's the ultimate shade tree option for most Americans.
Sawtooth Oak (Quercus acutissima) – Fast Growing Shade Tree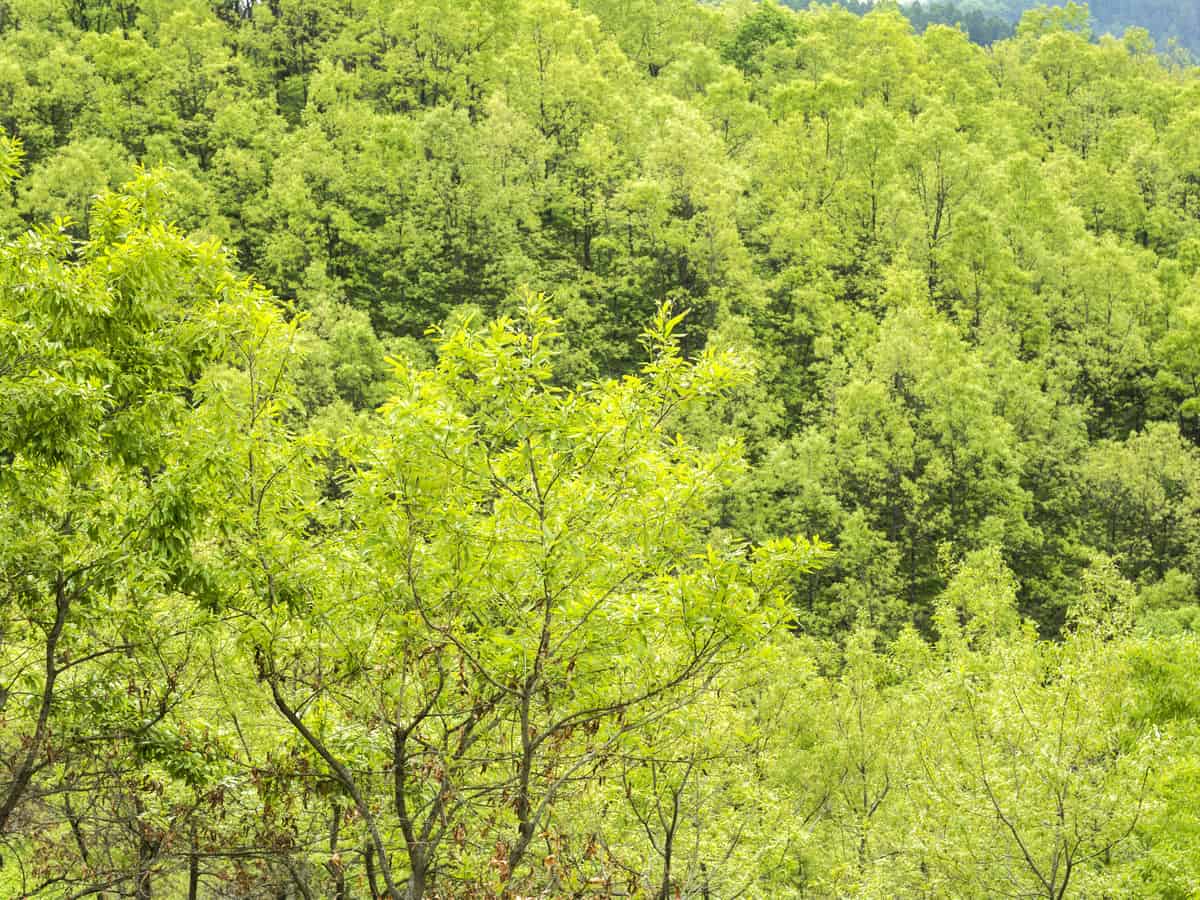 The Sawtooth Oak is just the tree for those of us who want the beauty and gravitas of a fully mature oak without having to wait fifty years. The Sawtooth is a speedy oak that shoots up at a rate of two to three feet a year until it tops out at forty to sixty feet. That means you could have a full-sized oak in no time flat!
A nice feature of this tree is its canopy, which begins to spread while the tree is still small. Because of this, you'll be able to enjoy the Sawtooth Oak's shade-giving ability long before it hits its mature height.
Honey Locust (Gleditsia Triacanthos)
The honey locust tree offers the best of both worlds to those who crave a shade tree but aren't thrilled at the prospect of raking up the leaves come fall. The honey locust's small leaves allow dapples of sunlight through during the summer, which makes its canopy an ideal location for wildflower growth.
And, in the fall, its leaves don't produce the same sort of mess as do oaks or other broad-leafed trees. The honey locust is durable, too. It's an ideal tree in which to build a fort or swing, as its branches can hold huge weight without cracking or breaking.
We hope that you enjoyed this article. With the mad crush of information around us, it isn't always easy to know which fast growing shade trees will both thrive in our yard and bring us pleasure and comfort. This guide should help you narrow down your options; with our help and a little yard work, your home will be a shadier, more relaxed, more beautiful place.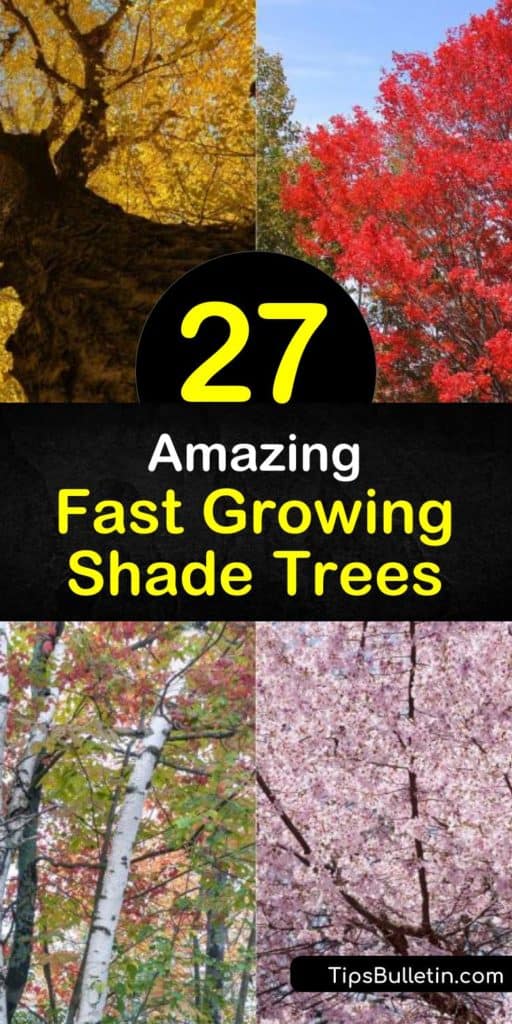 Thanks for reading this guide to fast growing shade trees. If you found our tips on the best quick growing shade trees to be of use, please spread the word and share our shade tree guide on Pinterest and Facebook.