Not all of us are blessed with a private backyard for relaxing away from prying eyes. Fortunately, there are ways to create a natural space of solitude on your property. There are various fast growing vines for privacy that are easy to grow and quickly fill empty spaces with greenery.
Sitting in your backyard on a beautiful summer afternoon while trying to avoid nosy neighbors is disconcerting, and hanging out on your front porch, visible to passing traffic, is not much better.
We all desire the comforts of privacy, both indoors and out, and climbing plants are one of the simplest ways to make a natural sanctuary. A privacy vine is a great way to separate your space from the rest of the world.
It creates a wall of green foliage and acts as a natural sound buffer. Some vines even grow beautiful flowers and berries that attract birds and pollinators and create wildlife habitats.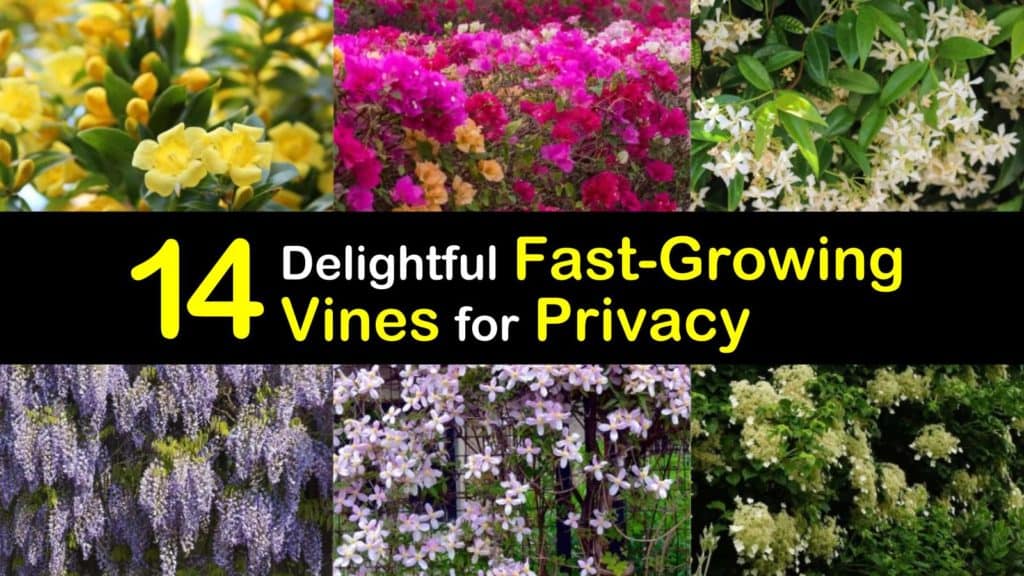 Fast-Growing Privacy Vines
If you want to shield your yard from prying eyes, you have a lot of natural options. Choose from fast growing pine trees for privacy, shrubs, and vines.
There are many different types of climbing vines, but not all vines grow fast. Some of them take years to establish and are not optimal if you desire to fill spaces quickly. Others grow through a fence or trellis in a matter of weeks and are the best choice for a screen.
Which Vines are Most Useful for Privacy?
Nearly all vines are fitting for creating privacy in one way or another, just like fast growing evergreen trees. However, many are better at the job than others. Some of them are happiest as ground cover and not an option for privacy, while others prefer climbing toward the sun.
Annual vines are some of the fastest growing plants for privacy or decoration. Perennial vines are another option since they grow back year after year, but these vines do not grow as fast as annuals.
If you are looking for year-round privacy, consider planting an evergreen vine. These plants keep their green foliage all four seasons and are ideal if you spend a great deal of time outdoors.
How Long Does it Take for Vines to Grow?
The answer to this question varies. Annuals have one growing season and grow to maturity and produce flowers in about six to eight weeks.
Perennials start their growth slower and fill out a little more each year. However, some of them have a faster growth rate than others and begin filling a fence or pergola the first season.
Where Should I Plant Fast Growing Vines?
It's tempting to grow vines everywhere privacy is required, but some locations are not suitable for growing your favorite plants. The first step is to check your area and compare it to the vine's USDA hardiness zone.
Once you determine that it's a match, inspect your yard for sun and shade. Doing this before planting the best privacy plants helps you decide where to plant your sun or shade-loving vines.
Are Privacy Vines Hard to Maintain?
Some vines are low maintenance climbing plants, while others need a little bit of assistance. A twining vine has tendrils that grasp anything near them, enabling them to climb structures with ease. Other plants need help to climb trellises and fences.
Spread mulch around the plant's base to prevent weeds and retain moisture and prune the vines as needed to remove damaged or dead growth.
Late-blooming vines require pruning at the end of summer or fall, and early flowering plants need pruning right after their flowers fade.
Clematis (Clematis x jackmanii)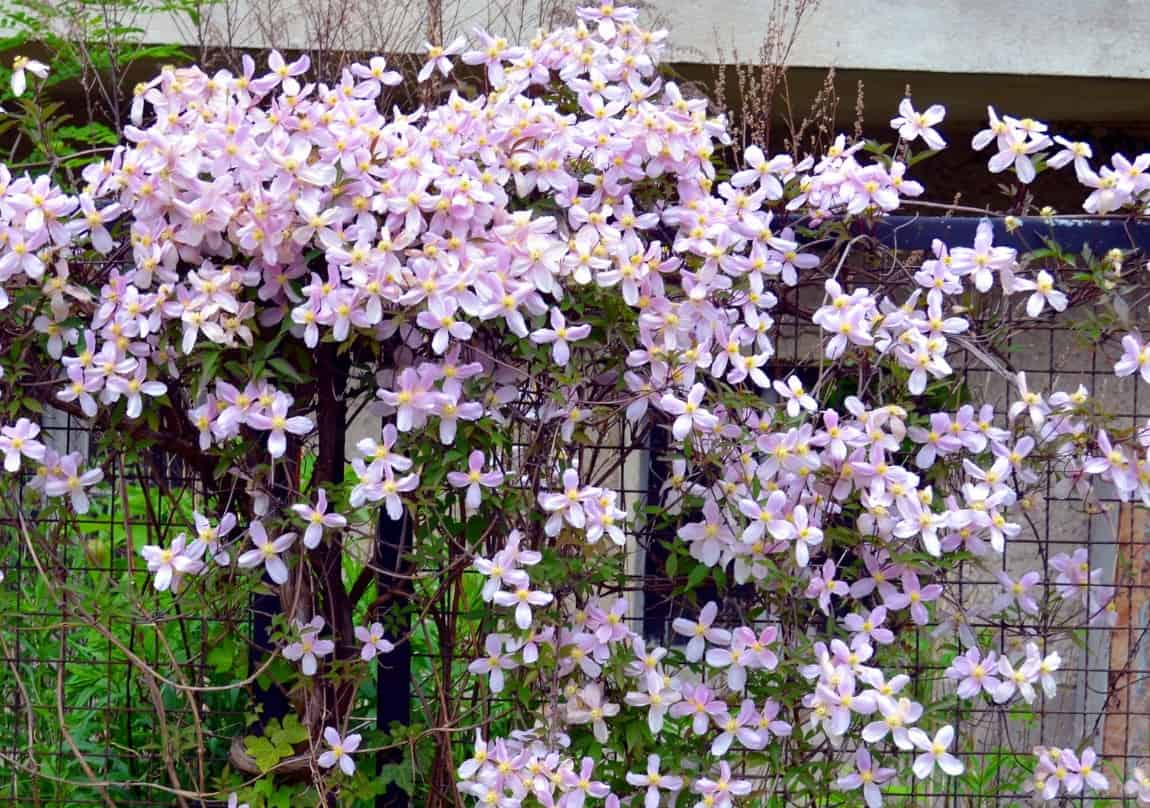 Clematis grows in a variety of shapes, sizes, and colors, depending on the type. They grow showy pink, blue, white, purple, and yellow flowers during summer or fall and reach as much as seven-inches in size.
These vines are perennial and enjoy growing in part or full sun. Clematis climbs 3 to 20 feet or more and is hardy in zones 4 through 9. This low maintenance plant is fragrant and attracts birds to the area.
Honeysuckle (Lonicera) – Fast Growing Vines for Privacy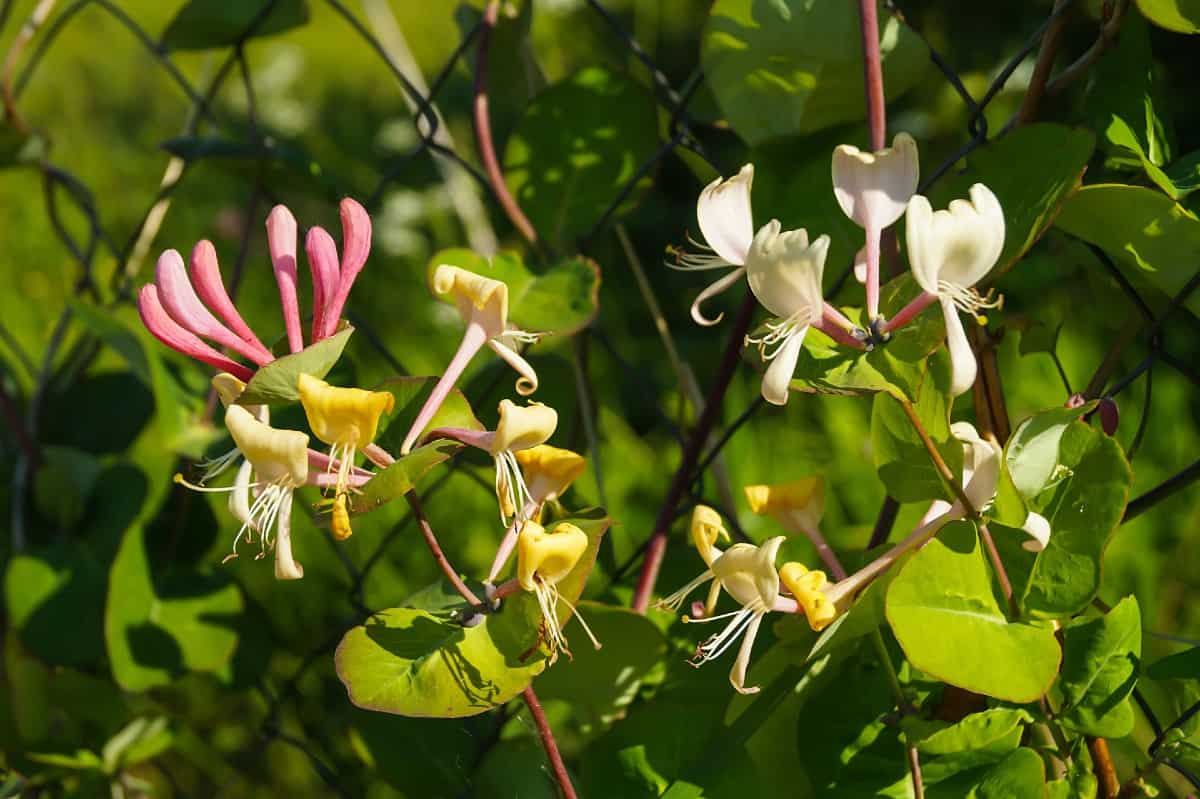 If you love hummingbirds, the honeysuckle vine is the plant for you. These flowering vines are these birds' favorites with their pink, red, or white fragrant tubular-shaped flowers that erupt during the summer and fall.
Honeysuckle performs well in full sun and grows 20 feet or more. It is a low maintenance plant that grows in many varieties, and some produce red fruits for birds. It is perennial and thrives in hardiness zones 4 through 9.
Virginia Creeper (Parthenocissus quinquefolia)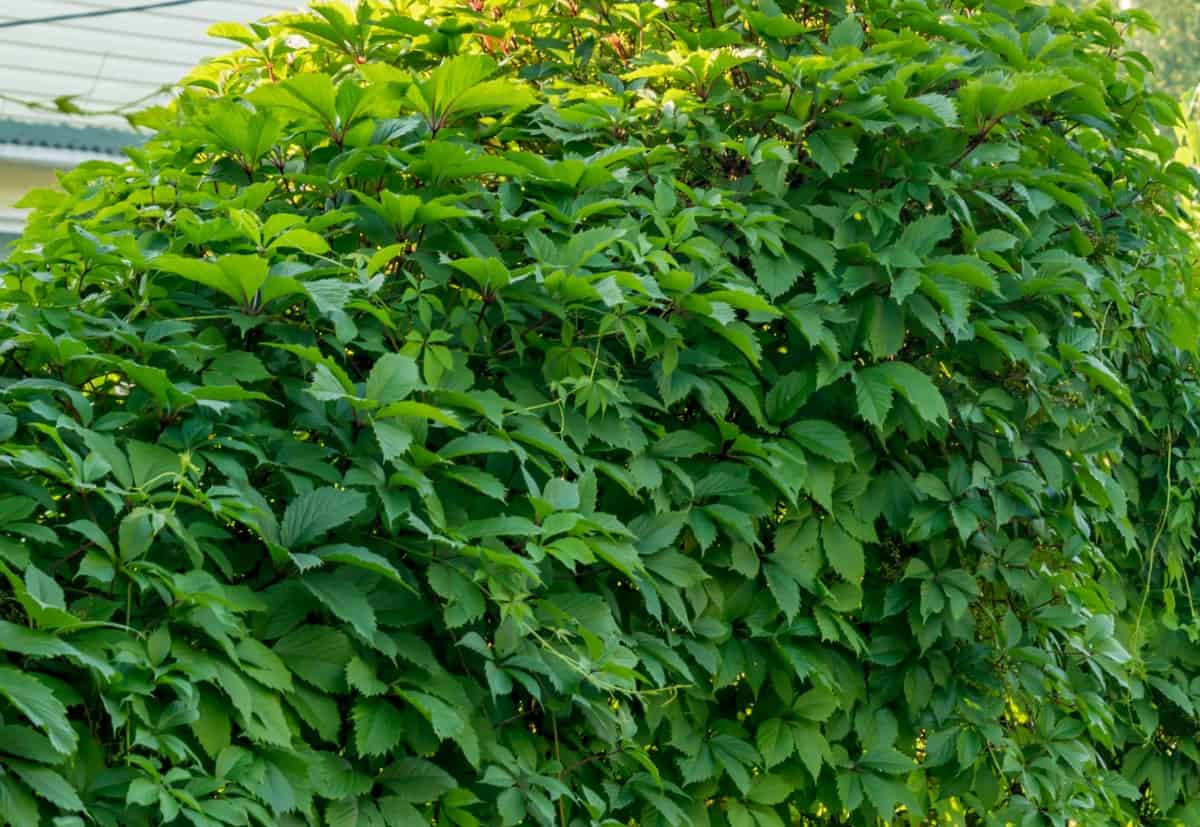 This deciduous climber is a fast-growing plant with compound-palmate leaves that emerge bronze and purple during the spring, changing to dull green in the summer, and finishing in crimson-red during the fall.
It has blue-black berries, visible only after the leaves fall. Virginia creeper is suited for hardiness zones 3 through 9 and is one of the vines for shady areas as well as sunny ones.
This vine grows to a mature height of up to 50 feet and spreads 5 to 10 feet. This low maintenance plant is not fussy when it comes to growing conditions.
Bougainvillea (Bougainvillea glabra) – Hardy Vine for Privacy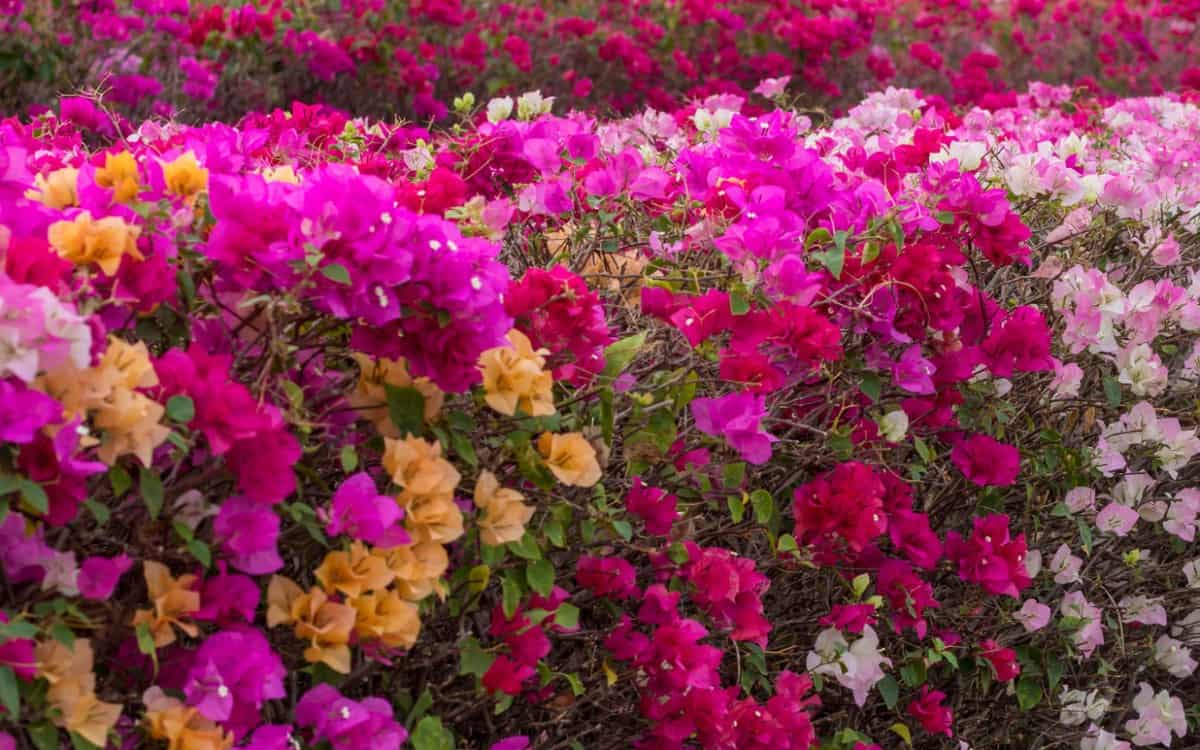 This woody vine also grows as a creeping shrub and makes a delightful flowering privacy hedge. It has blue/green evergreen foliage and stems with thorns. Bougainvillea has pink, red, purple, or yellow bracts that are striking against the leaves, and often reblooms throughout the summer
While this plant performs best in full sun, it does tolerate partial shade. It is a very hardy vine that is drought tolerant and low maintenance. Bougainvillea grows in hardiness zones 9 through 11 and reaches 8 to 20 feet or more in size.
Star Jasmine (Trachelospermum jasminoides)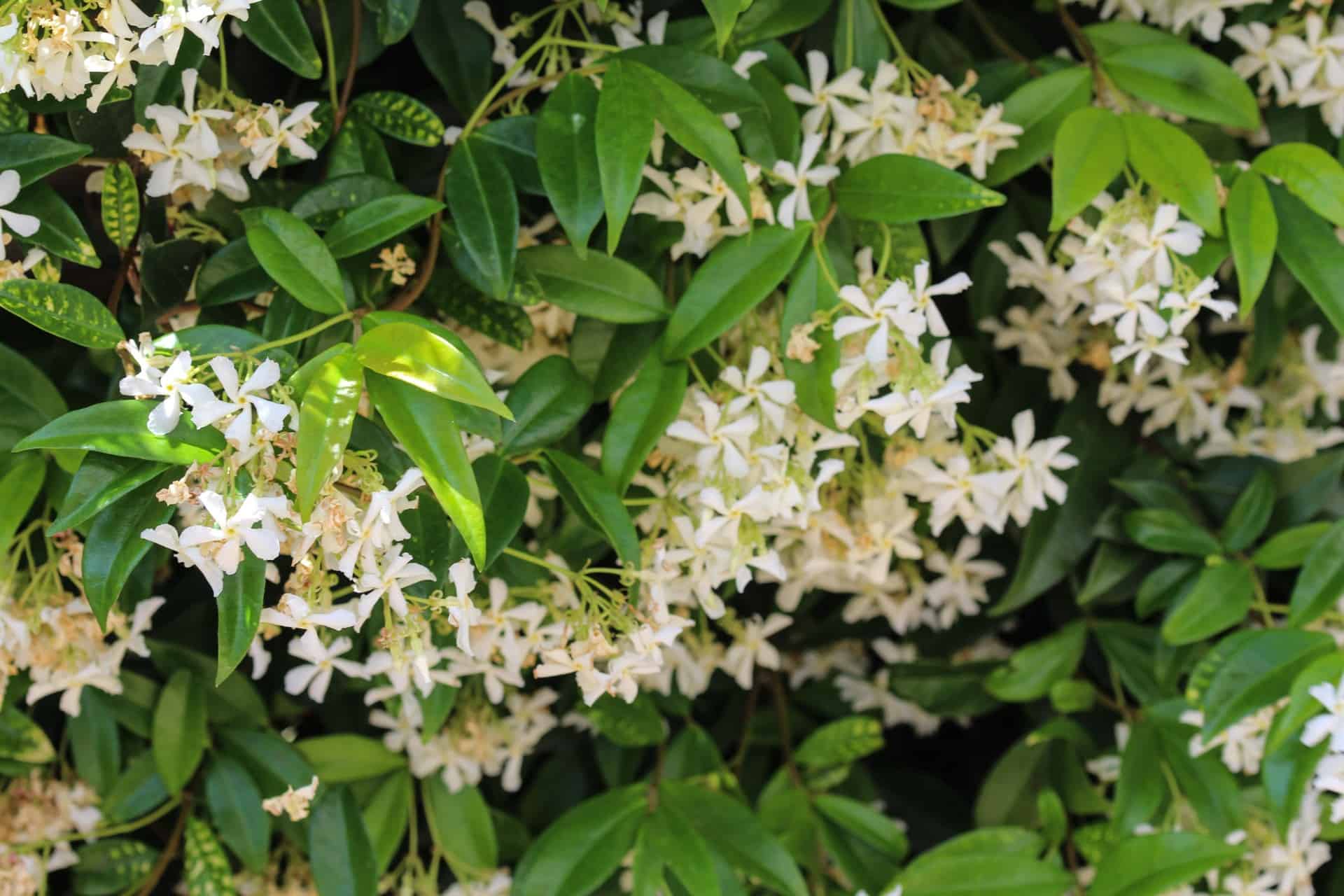 This medium-sized evergreen vine has glossy, dark green leaves on twining stems. Star-shaped white flowers emerge in clusters during late spring, and their sweet fragrance fills the air.
Star jasmine requires early spring pruning and grows up to 20 feet in height. It is a perennial that prefers part or full sun and is hardy in zones 8 through 10. It is drought tolerant, disease and deer resistant, and a good choice for novice gardeners.
Climbing Roses (Rosa setigera Michx) – Perennial Vine with Stunning Flowers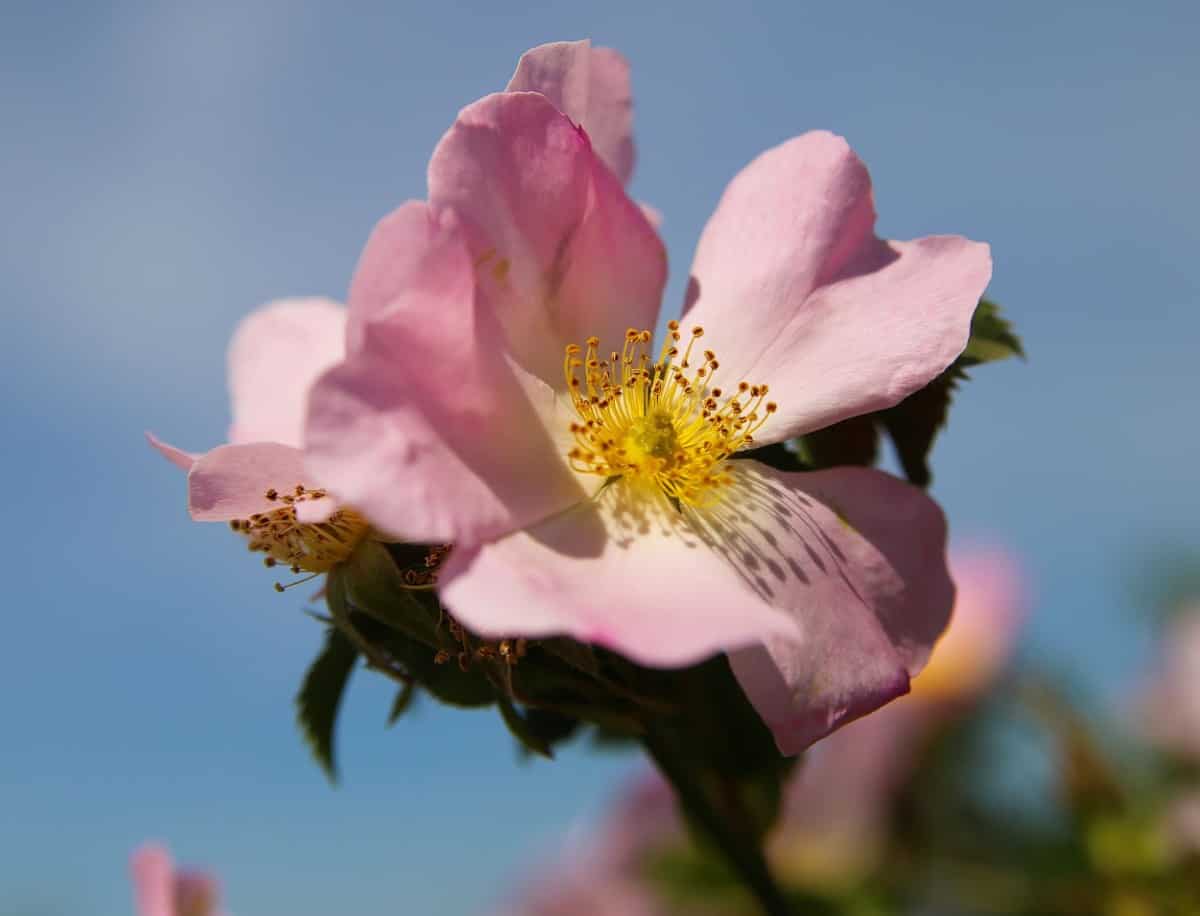 Roses grow in many different forms, and some of them are climbers. They have glossy leaves in light and dark tones and produce various flowers.
Some have a few dainty petals, and others burst with a profusion of them, ranging from white, pink, and red to blue, yellow, and orange.
Climbing roses are perennial and hardy in zones 4 through 11. Their size ranges from 3 to 20 feet, and they are deer resistant. The fragrant roses are hardy growers and attract birds to feast on their rosehips.
Wisteria (Wisteria sinensis)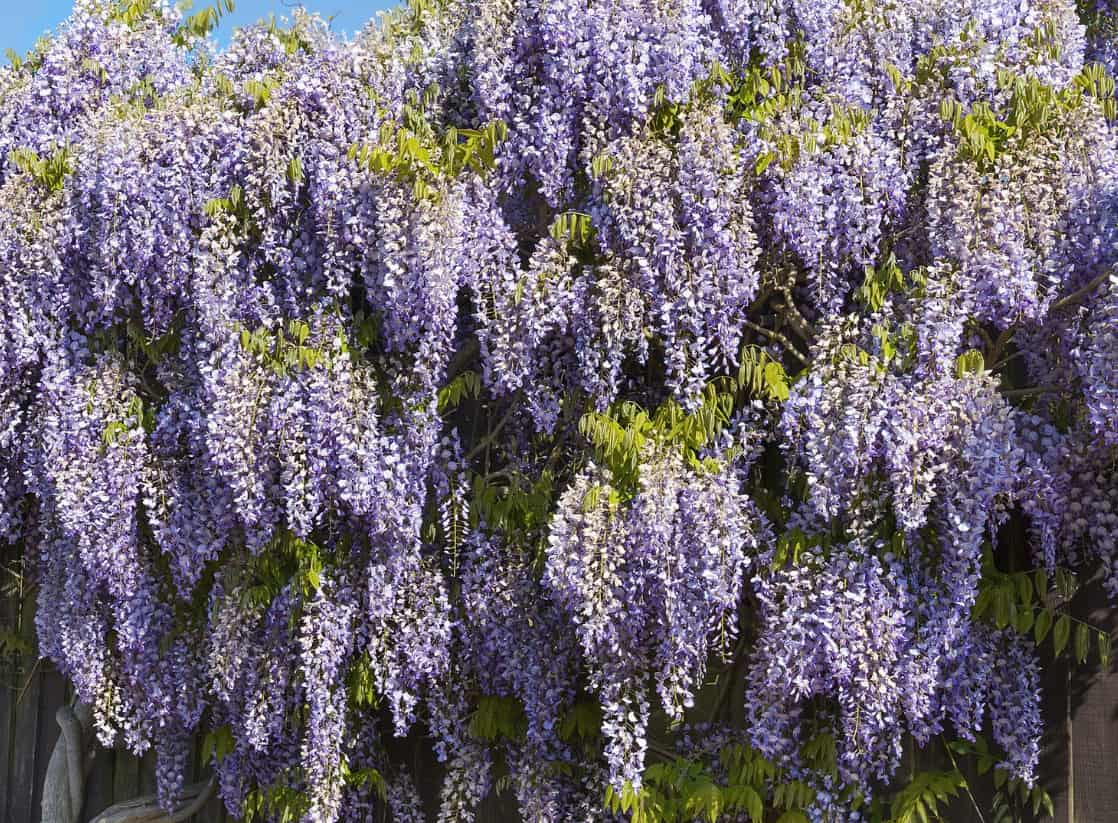 Clusters of purple, white or pink flowers appear to drip from these vines, and the fragrance they release is heavenly. Wisteria is a moderately fast growing vine, but it doesn't produce flowers until fully mature. However, it's foliage is ideal for creating privacy.
There are a variety of these climbers to choose from, and they grow well in zones 4 through 9. Wisteria grows 8 to 20 feet tall or more and is deer resistant. It's thick, and woody vines look stunning growing over an arbor or pergola.
Morning Glory (Ipomoea purpurea) – Fast-Growing Annual Vine with Flowers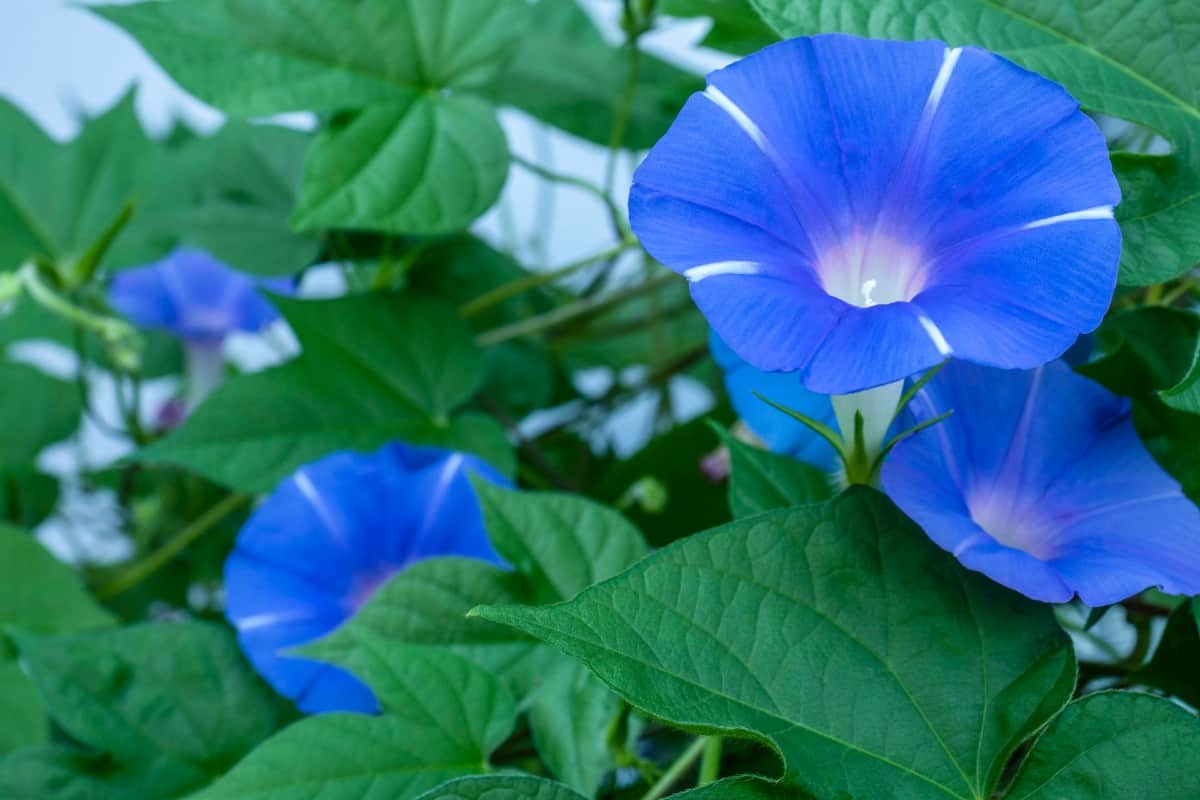 This annual vine has flowers of many shapes, sizes, and colors that range from purple, blue, and pink to white, red, and orange. The vines grow quickly with reblooming summer and fall blossoms that attract hummingbirds.
Morning glory shows its colors in the morning hours and grows 3 to 20 feet in size. This low maintenance plant needs little assistance but craves full sun for optimal growth.
Moonflower (Ipomoea alba)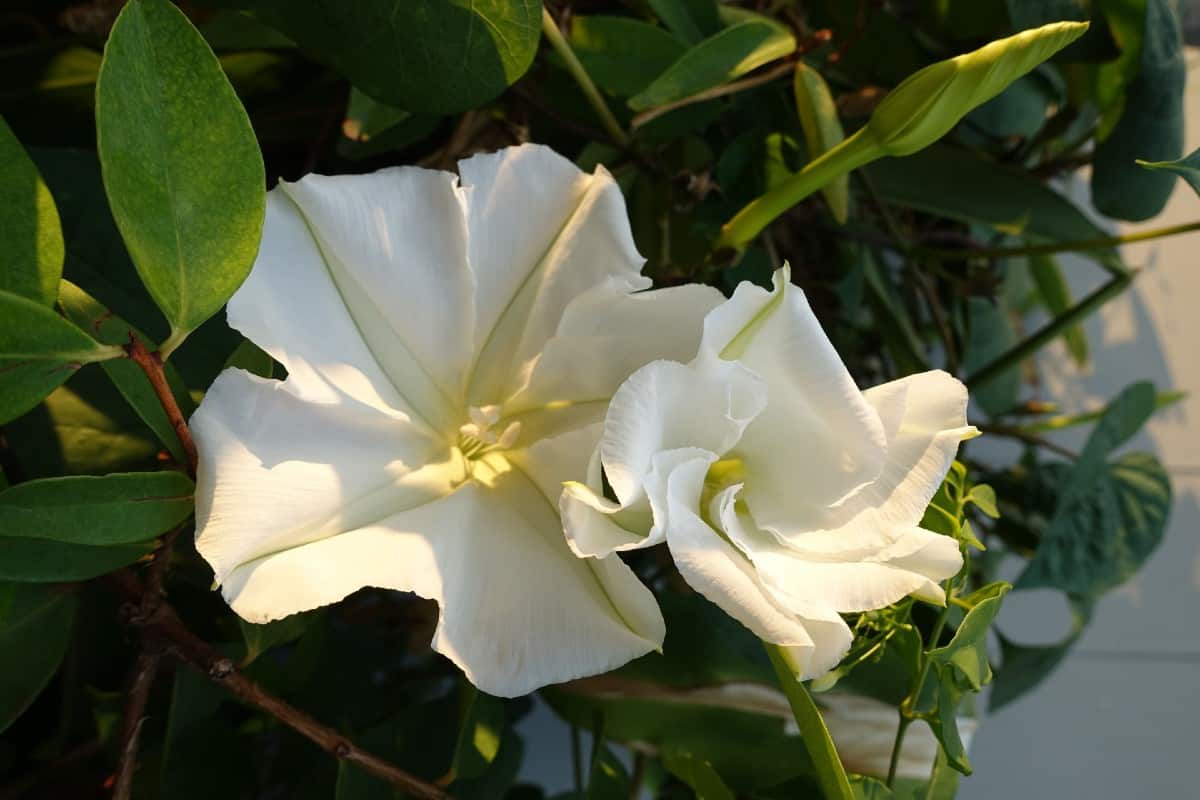 This flowering vine is the perfect candidate for a moon garden. Moonflowers spread their large, white petals to display a trumpet shape as evening sets in, and their sweet, musky fragrance is not matched by any other.
This romantic vine is an annual that grows 8 to 20 feet in height. It has large, heart-shaped leaves that are beautiful even before the blossoms unfurl. The Moonflower vine is low maintenance and deer resistant and gives the greatest show in full sun.
Trumpet Vine (Campsis radicans) – Flowering Vine for Hummingbirds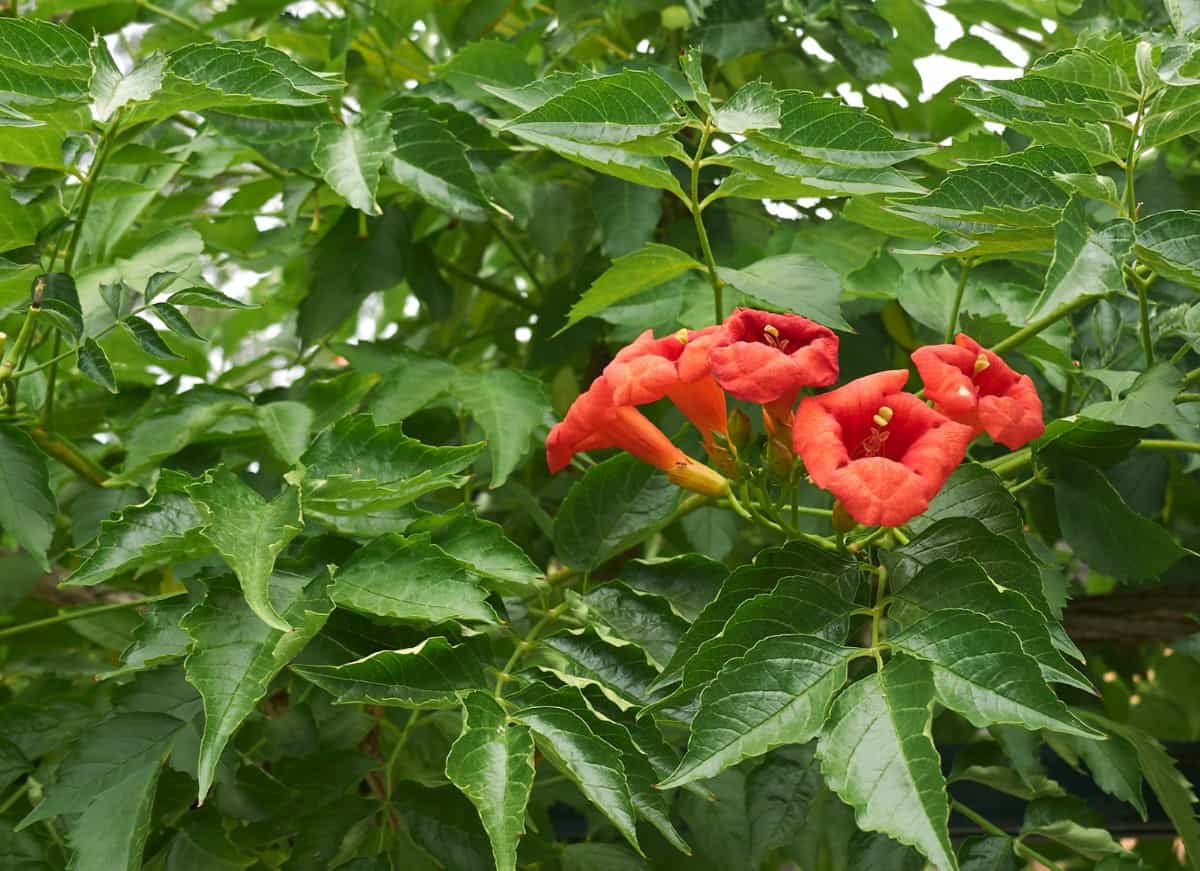 This plant is a favorite of hummingbirds with its long, trumpet-shaped flowers in red, orange, and yellow tones during the summer and fall. Trumpet vines spread quickly through seed, runners, and suckers, and are ideal for filling spaces fast.
These rugged perennials grow in hardiness zones 5 through 8 and have a mature size of 8 to 20 feet. Trumpet vines are drought tolerant, thrive in sunny areas, and perfect for creating a privacy fence.
Climbing Hydrangea (Hydrangea petiolaris)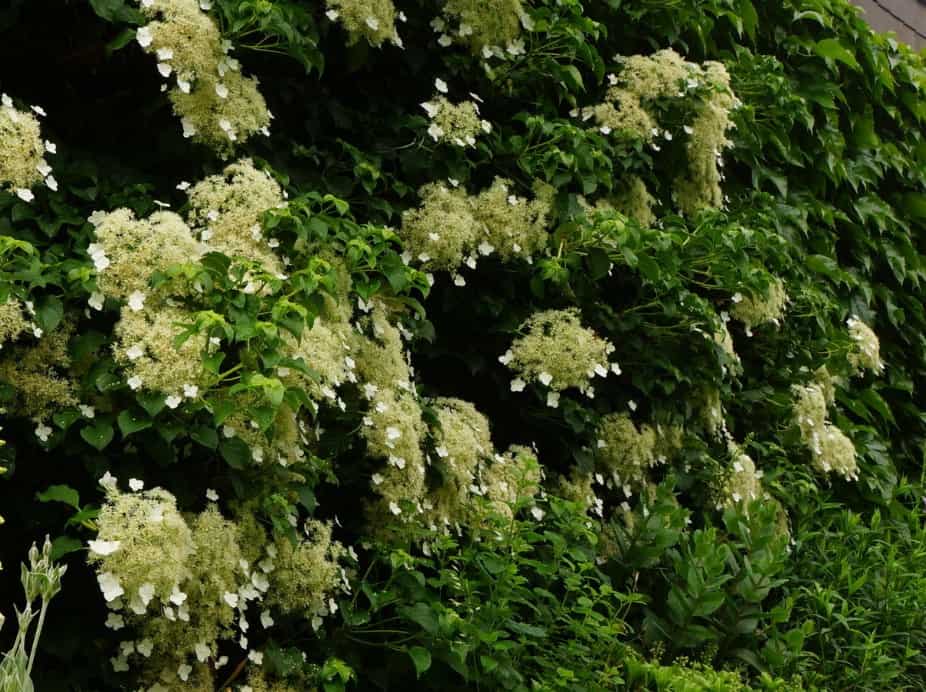 This vigorous climber is deciduous and clings by using aerial roots. Its late spring or early summer flowers are flat masses of white clusters amid rich and dark green leaves that grow four inches long.
Climbing hydrangeas have seasonal interest with their autumn golden yellow leaves and reddish-brown bark in winter. These perennials grow 5 to 6 feet wide, 30 to 40 feet tall, and are hardy in sunny zones 4 through 9.
Hops (Humulus lupulus) – Unique Vine for the Beer Enthusiast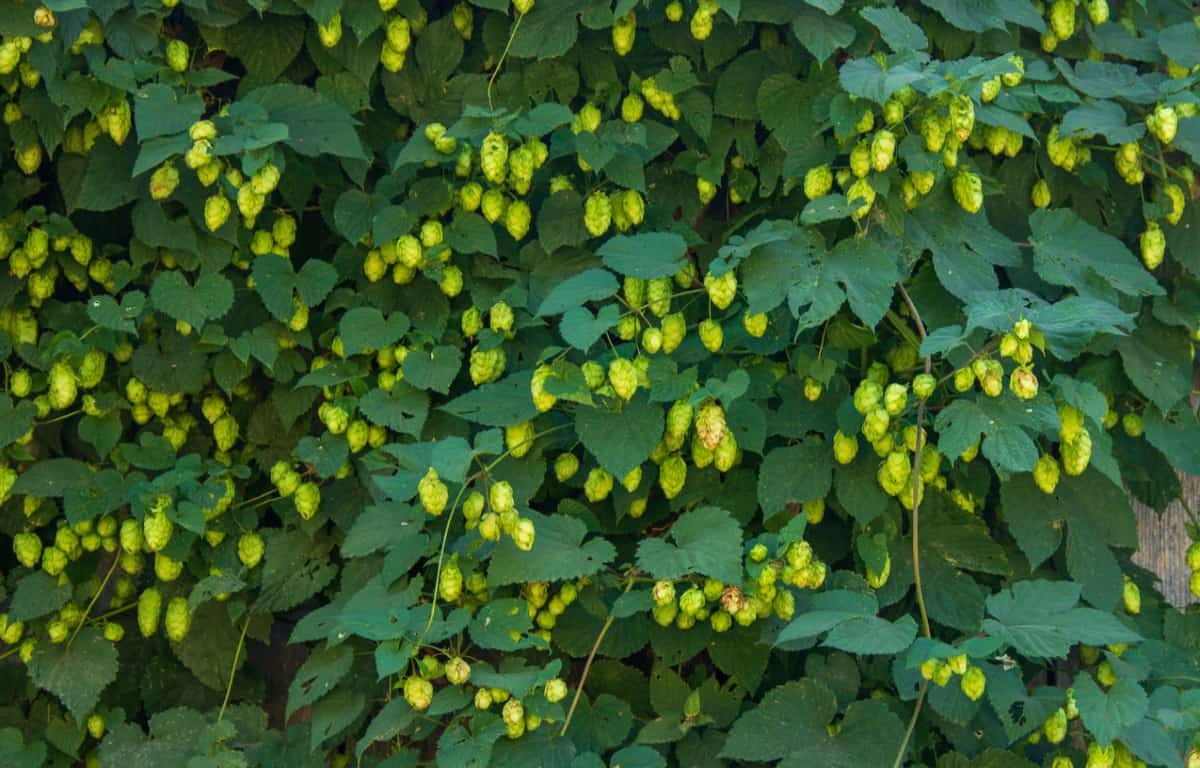 This ornamental vine is a favorite among beer lovers with its uniquely-shaped green seed heads. It is a vigorous grower with lobed yellow/green leaves and large, dangling seeds that attract birds.
Hops is a perennial plant that grows in hardiness zones 4 through 9. They withstand full sun with afternoon shade and grow 8 to 20 feet in size. Prune these vines to the ground each spring for a healthy plant.
Carolina Jessamine (Gelsemium sempervirens)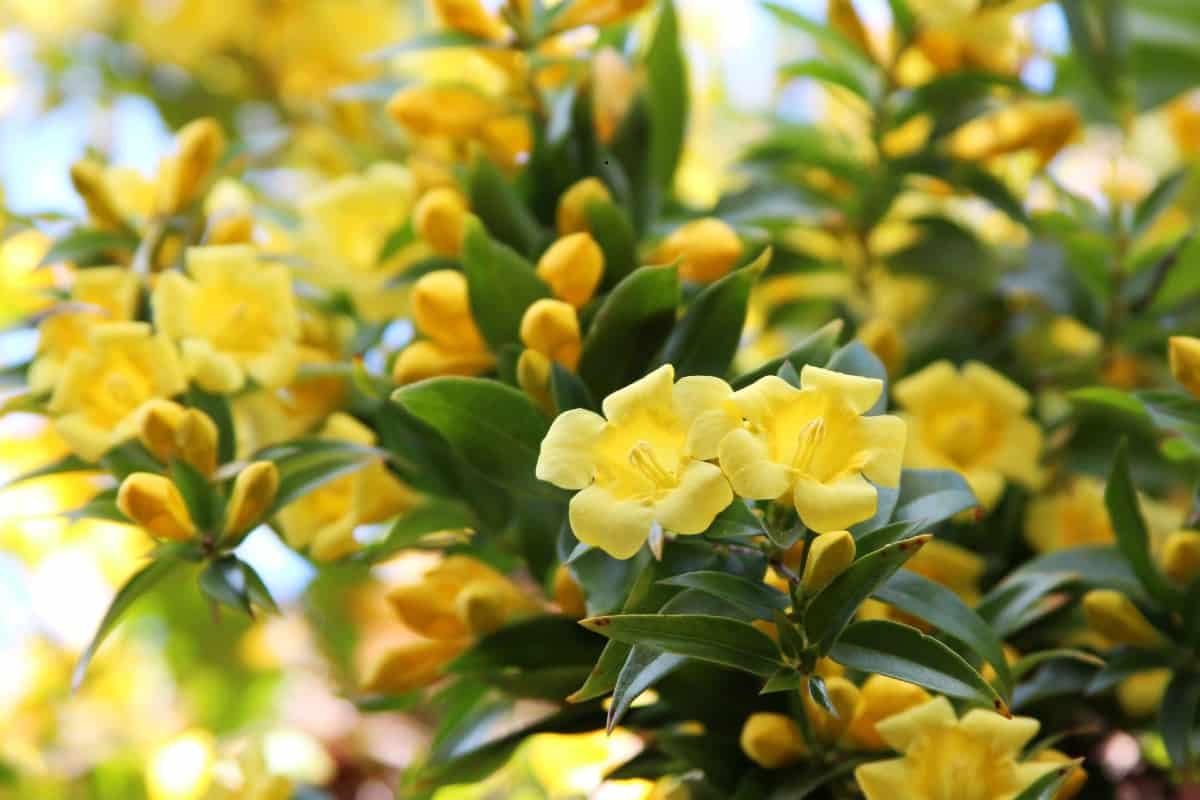 Carolina Jessamine is native to the southeastern area of the United States. Its shiny, light green leaves twine through a trellis or arbor with ease and are a backdrop to clusters of yellow, fragrant flowers in late winter and spring.
These sprawling vines grow 20 feet in hardiness zones 7 through 9. They need some pruning to maintain their neat appearance and are drought tolerant. Carolina Jessamine is easy to reseed by drying the seed capsules.
Purple Hyacinth Bean (Lablab purpureus) – Eye-Catching Purple Vine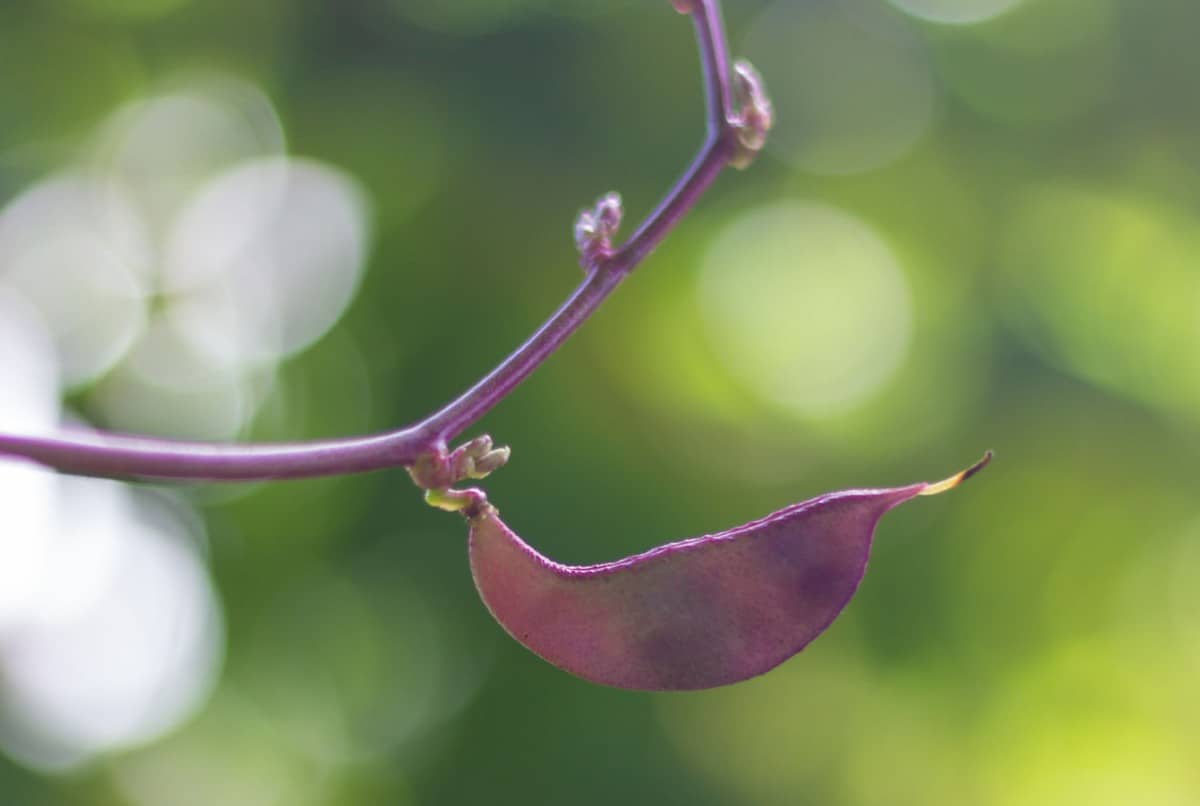 Purple hyacinth bean vines have varying purple hues throughout its leaves, stem, flowers, and seed pods. It grows vigorously and provides the space with quick cover and resists blossoming until the end of the season when the days get shorter.
This vine is perennial in hardiness zones 10 and 11, but annual everywhere else. It is a twining vine with lush growth in full sun. The purple hyacinth bean plant grows 10 to 15 feet in size and desires moist soil.
Having a place of solace in your yard provides you with an area to relax in peace without the concern of prying eyes. While a solid fence or wall does the job, they are unattractive and expensive.
Climbing vines are a great alternative, quickly creating a screen of lush, green leaves while drawing birds and wildlife to the space.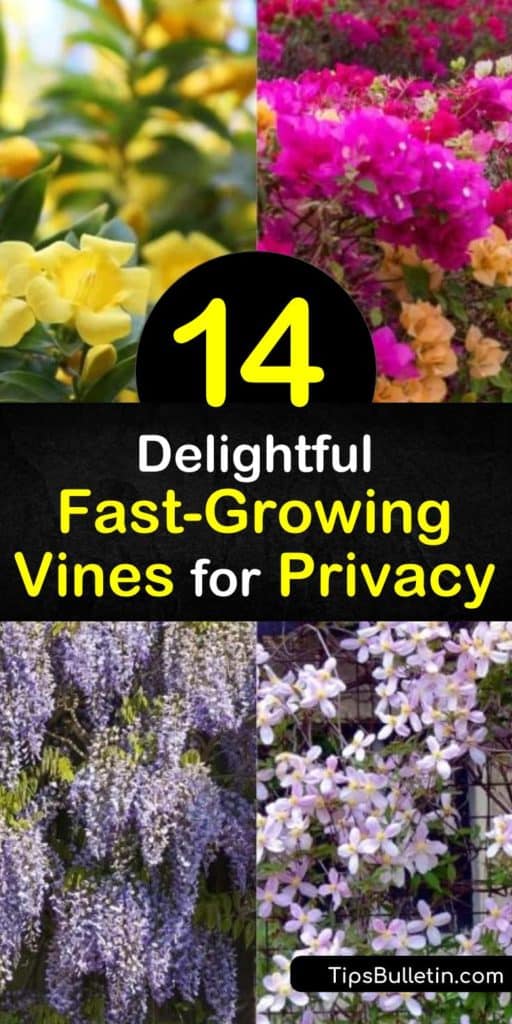 Planting fast growing vines for privacy is the best way to make your outdoor space your own, so why not share our privacy vine guide with your family and friends on Facebook and Pinterest?