Our gardens are sources of all kinds of delicious and healthy meals. To get the most out of our home crops, though, we need to plant veggies that will be ready for us to eat in a short time. Knowing the fastest growing vegetables and adding them to your vegetable garden will keep your plates full of home produce.
When you have a yard full of quick growing garden vegetables, you get the pleasure of green and growing plants with a timely and rapid turnaround. Our guide is here to help you find the perfect fast growing vegetable plants for your situation.
In this article, you'll get a rundown of some of the best quick growing vegetables for cold weather, and we also show you the top ones for hotter climates. You'll also get some tips on vegetable cultivation and care that you can use to keep your garden looking its best. Your family will thank you for your garden's new, rapid-growth residents.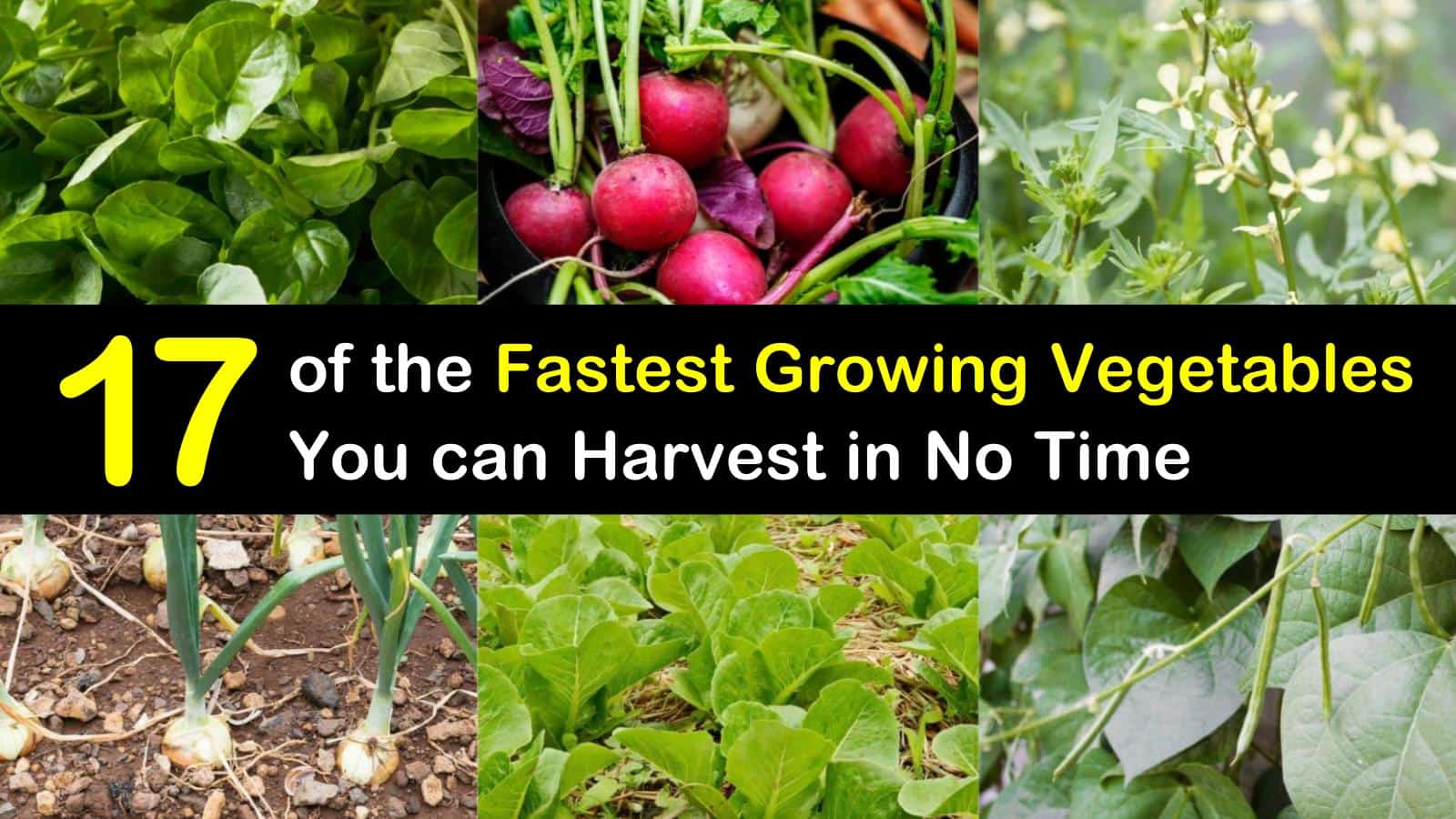 Fast Growing Vegetables the Whole Family will Enjoy
You'll need to have a good schedule for getting your new fast growing vegetables in the ground. Much of your program will depend on the individual plants because vegetables all have different care requirements.
Of course, if you want to tackle growing mushrooms, the guidelines are a bit different, since they are a fungus rather than a veggie. However, they are still easy to grow.
Potatoes are not very fast-growing but they are worth the effort. Learn the proper potato planting depth so you get nice tubers.
You can even plant some of this produce as indoor vegetables and grow them on your kitchen windowsill or in another sunny window. It would be nice to have fresh veggies year round.
If you have a problem with rodents or other pests in your yard, take that into consideration when choosing veggies that you want to grow. You can keep squirrels out of a vegetable garden by sprinkling hot pepper flakes around the plants and picking up rotten veggies that have fallen off the vine.
While it is not necessarily fast growing, there is an easy way to grow garlic to harvest your own cloves and preserve them for later use, too.
When Should I Plant the Fastest Growing Vegetables?
Some veggies like a tough environment and prefer to experience some harsh weather before they can take off and thrive. Other plants are more delicate and need to get some more careful treatment.
Your local agriculture office is there to help you prepare for the planting season and is an excellent source for information, whether you are wondering can you grow mushrooms indoors or want to learn about beets. Reach out to them when you're ready to plant.
They'll have cultivation tips based on your local conditions and will be able to give you an ideal planting period for each vegetable. They're a fantastic resource to help you successfully plant the fastest growing vegetables.
How Do I Plant Fast Growing Vegetable Plants?
Your new plants' success will hinge on how well you handle the planting stage. When you're ready to start planting, you should get your ducks in a row before proceeding. A well-considered and systematic planting method eliminates uncertain variables and gives your veggies their best chance at taking off and becoming a delicious meal or two.
It's worth sitting down and going over your plan ahead of time to smooth the process. If you're planning on transplanting potted plants, you have the advantage of mobility. Place your plants in their future spots in the garden to see if the sun and weather agree with them.
If everything looks good, you can plant them permanently. Always give potted plants enough room for their root ball to spread when transplanting your fast growing vegetable plants. If you're planting from seeds, provide the seeds with ideal soil and moisture conditions.
How Do I Care for My Quick Growing Vegetables?
Now that your new veggies are in the ground, you need to make sure that they get everything they need to thrive. The goal is for the fastest growing vegetables to pay you back for your care with regular healthy meals. So, you should help them do well to make that dream a reality.
Of course, it's just as easy to learn how to grow beets in containers, as well as other veggies, if you don't have space for a garden.
Fortunately, most modern vegetables are a snap to grow and don't require much care beyond regular maintenance. Check your plants regularly for diseases and critters.
If insects have started attacking your plants, it is time to whip up a homemade bug spray for vegetables and your flowers to get rid of them quickly before they destroy the plants. You might need to use a natural spray for aphids, for example.
You should also use moisture strips and sensors to keep your garden soil at the right moisture level for your plants and make any required adjustments. If you have a plant that gets too much sunlight, try to give it a hand by planting a shade plant nearby. Much of your work will come from protecting your vegetables from furry invaders looking for a free meal.
Familiarize yourself with your region's many garden raiders and take whatever steps are necessary to keep them out. Pepper makes a natural chipmunk repellent, and there are lots of other DIY ways to drive away hungry critters. With a little attention, your vegetables are sure to grow and produce tasty meals.
Beans (Phaseolus vulgaris) – Fastest Growing Vegetables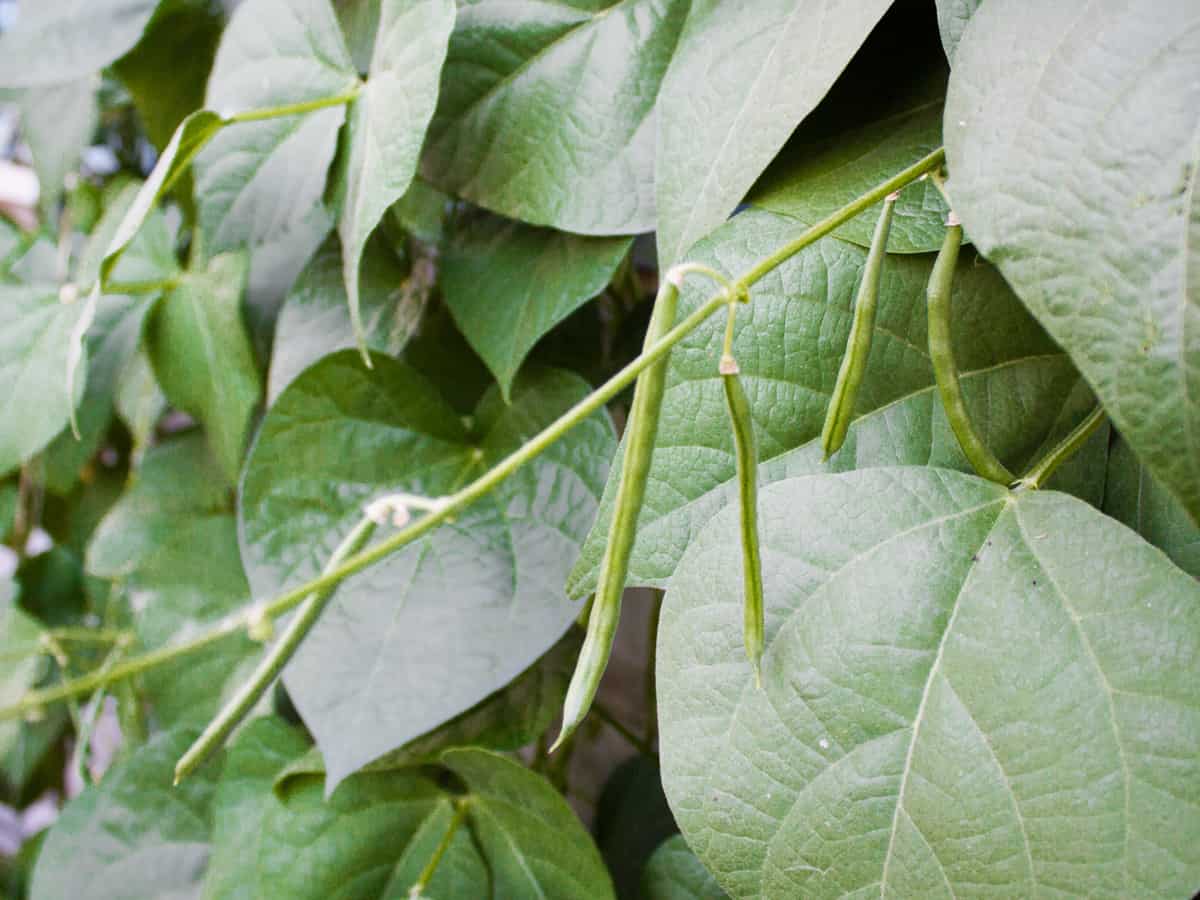 Beans are a mainstay in our dishes, and they should be your first choice when you're looking for a quick growing vegetable. Bush beans and pole beans are closely related. However, bush beans are less inclined to climb and are therefore perfect for small spaces or even indoor gardens.
Best of all, the bush bean plant produces tons of edible and healthy food for your family. The best way to plant bush beans is to be sure to plant them in quality soil with lots of nutrients because beans can be greedy and deplete the soil.
When to plant pole beans includes both spring and fall. Growing vegetables from seeds like beans is easy as long as you keep your beans well watered. If you care for them and treat them well, your bush beans will start rewarding you with beans for your meals in a little over a month.
When planting pinto beans, there are both bush and pole varieties. Choose the one that best suits your growing conditions.
Mustard Greens (Brassica juncea)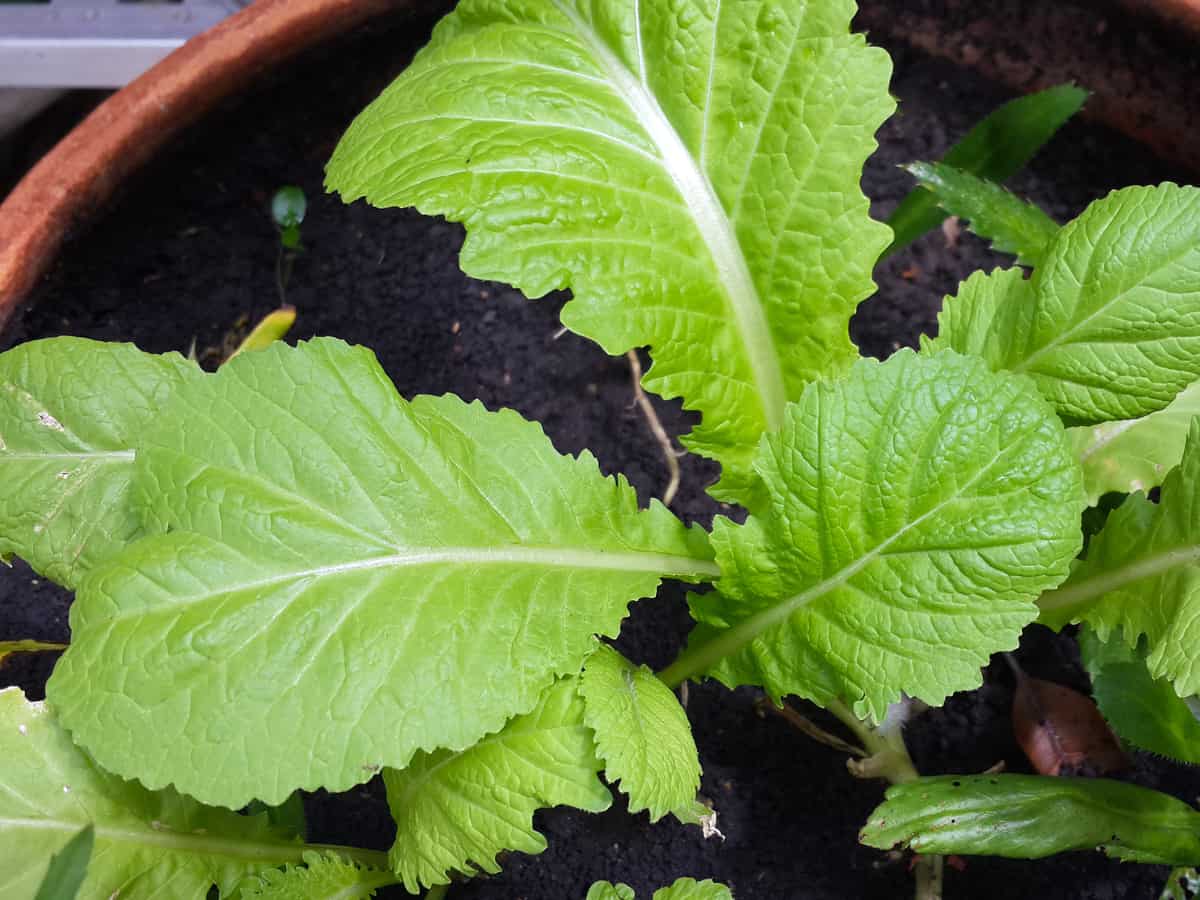 Greens are an excellent addition to our dinner tables. Greens add tons of vitamins and other health benefits to our dishes, and they taste delicious as a bonus. Mustard greens should be one of the first fast growing vegetable plants you choose to grow.
They'll produce incredible and nutritious bounty for your entire clan without requiring much care. Furry garden residents love greens, however, so you'll need to take some proactive steps to protect against them.
Rosemary makes an excellent natural rabbit repellent so pair your mustard plants with them. Mustard greens prefer full sunlight, but they are some of the vegetables that do well in shade or part shade, as well. Keep the new plants thinned to encourage their growth.
Turnips (Brassica rapa subsp. Rapa)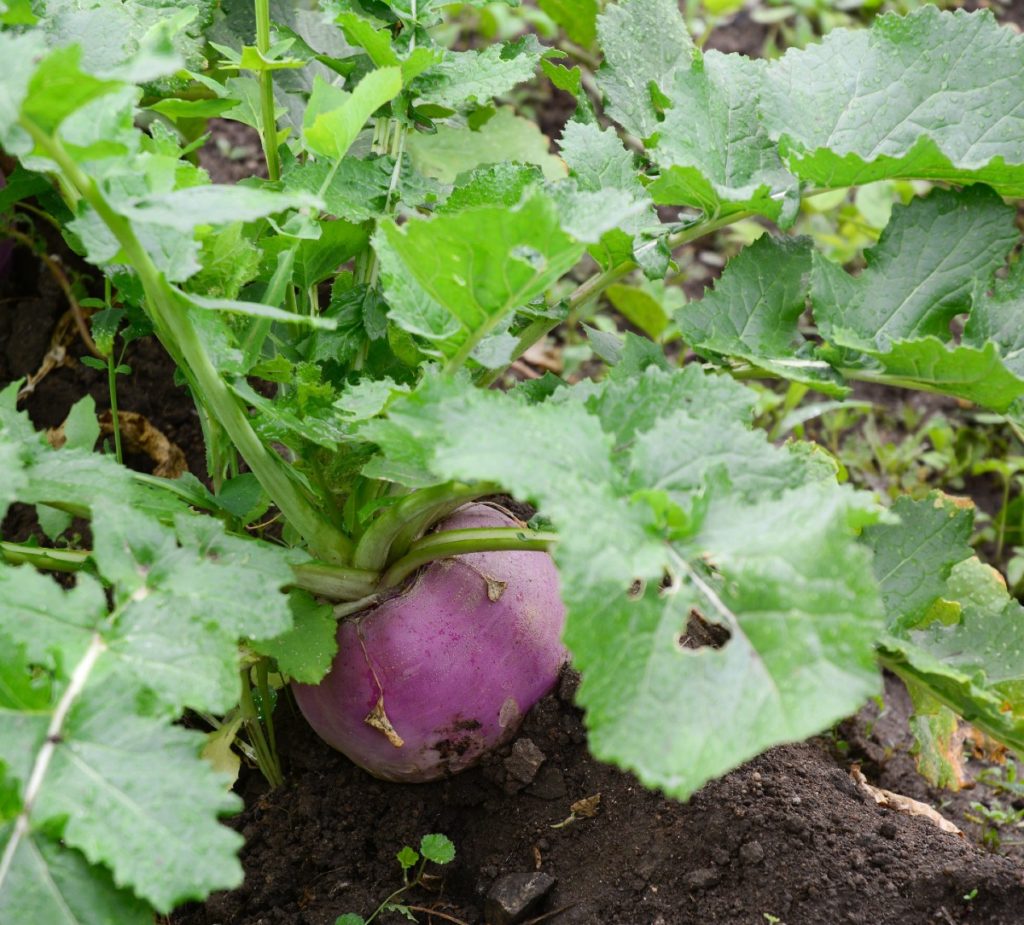 Turnips are remarkable additions to any garden. When you plant a turnip, you get a plant that pulls double duty. You get a root vegetable that rewards your care and attention with a plump and tasty bulb.
How long do turnips take to grow? Not long. You get to enjoy turnip greens, which your plants will produce in a hurry. Turnip greens are what makes them some of the best and fastest growing vegetables in your garden all year round. Turnips like cooler weather, so warmer environments will require more water and extra care to make them thrive.
Always harvest your turnip greens during morning hours to ensure they have the best flavor. Cut off the greens near the soil with a sharp pair of scissors; you'll see new growth within a week or two.
Bok Choy (Brassica rapa subsp. chinensis) – Fast Growing Vegetable Plants that Taste Great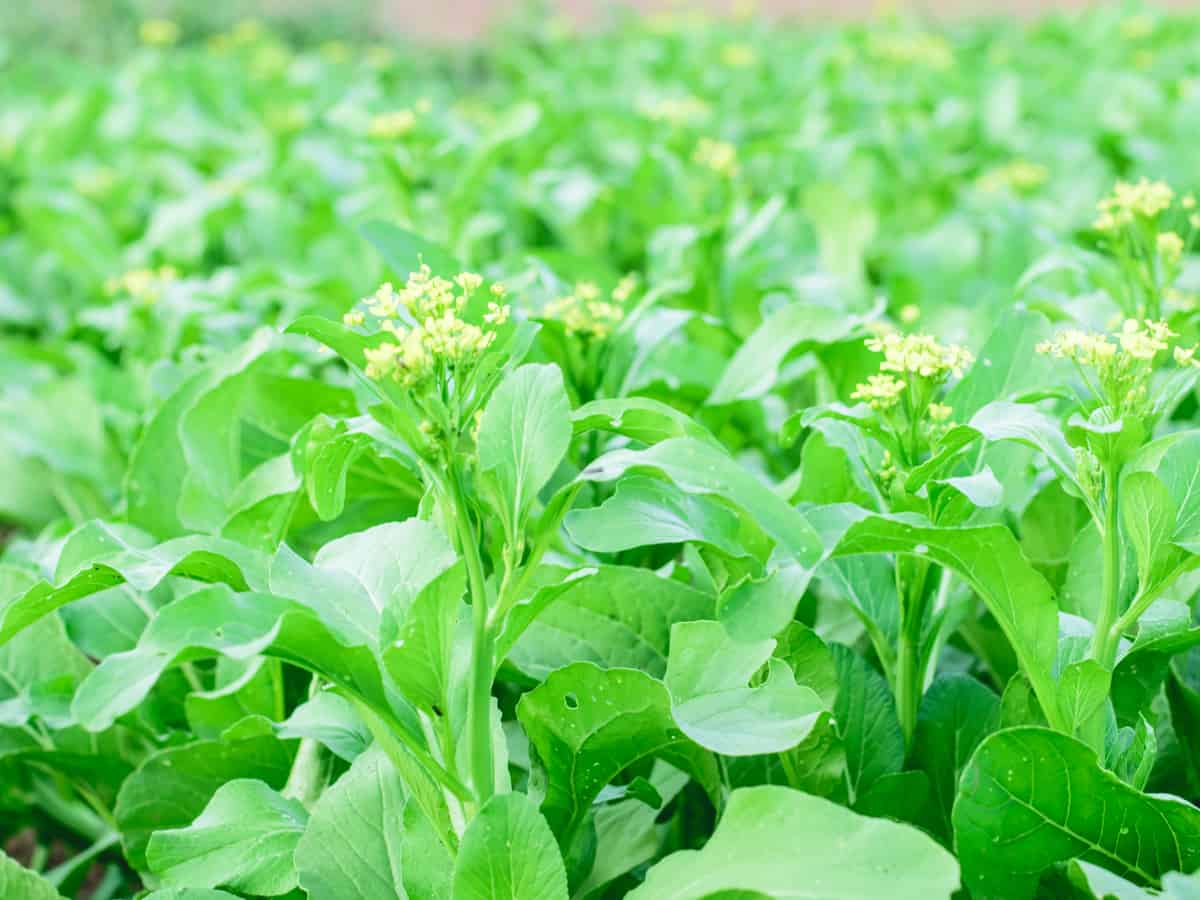 Bok choy, which is also called Chinese cabbage, is a leafy green vegetable that you've probably enjoyed in stir-fries and other Asian dishes. A bok choy plant is not only delicious but is a rapid grower, and it will provide you with leaves for your dinner in less than two months after you plant them.
They're just what you need to give you rapid returns on your garden investment. Plant bok choy or plant cabbage seeds in loose soil that contains plenty of nutrients, and give your new seeds plenty of water.
Thin the plants after they grow higher than four inches so that each plant has six inches of space on all sides. Trim the outer leaves as needed for meals. Bok choy is one of the best vegetables to grow in containers, too.
Loose-Leaf Lettuce (Lactuca sativa)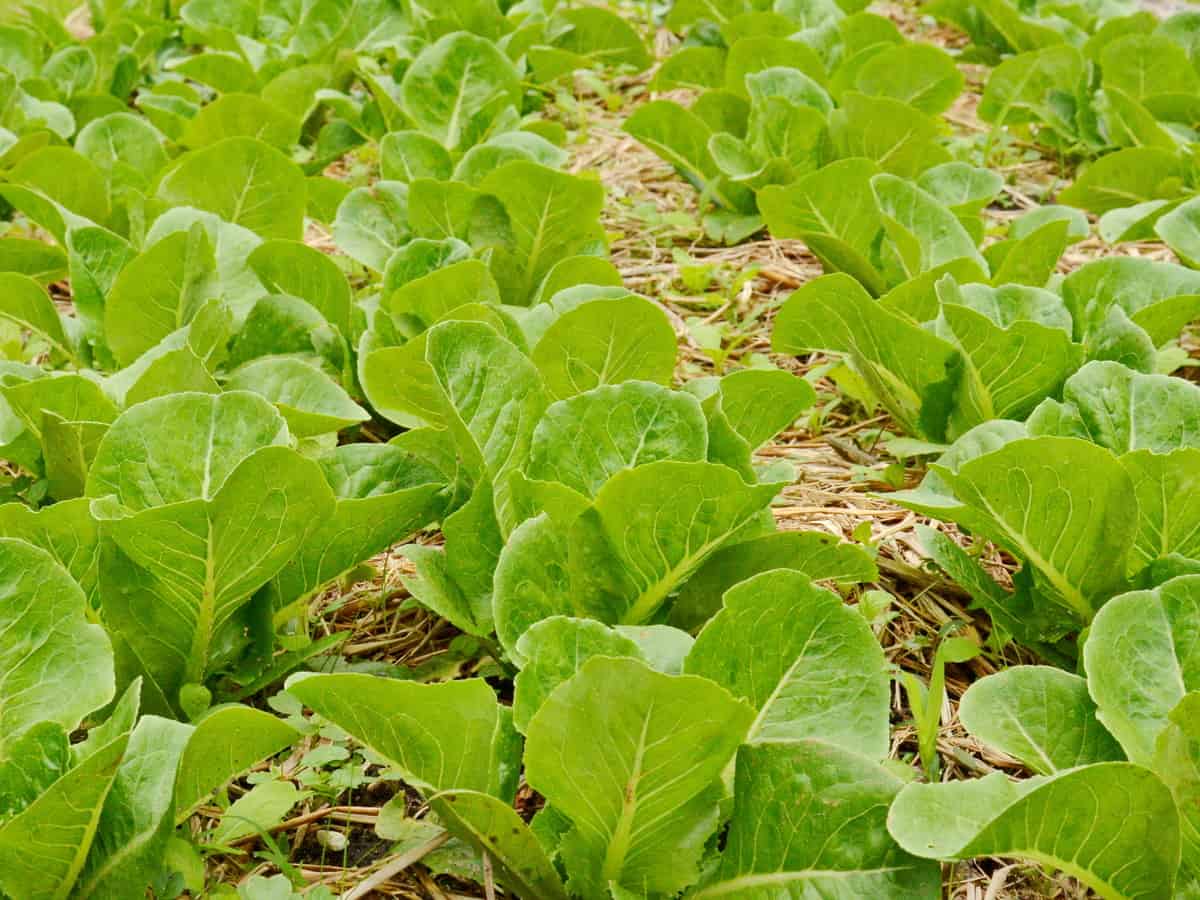 We all love using lettuce in our salads and main dishes, but we probably think of it as coming in full heads. Some varieties do grow in compact heads. But, you'll find lots of loose-leaf lettuce varieties that are perfect for folks who want to plant only the fastest growing vegetables.
Those people get their money's worth with loose-leaf lettuce. Loose-leaf lettuce is ideal for those of us who want a sustainable and quick growing plant. Space your looseleaf lettuce close together when you plant them.
The plants don't need more than a few inches of free space around them. Leaves longer than four inches are ready for harvest. Use scissors to cut the leaves off above the plant's crown to avoid injuring the plant itself.
Cherry Belle Radish (Raphanus sativus)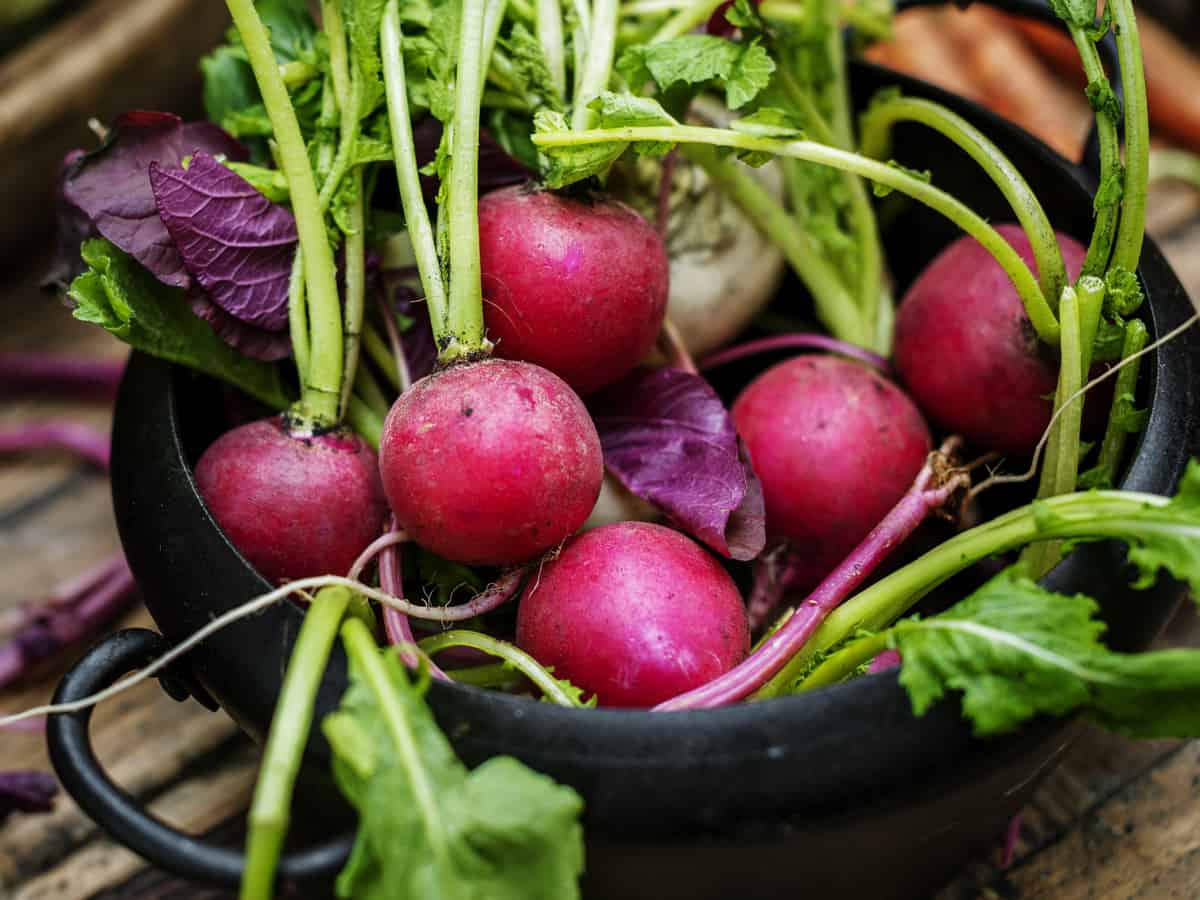 Radishes are fantastic little vegetables that give any dish a bit of zing. Radishes are also natural fly repellents and are vital ingredients in some homemade fly sprays for home DIYers. The Cherry Belle Radish is perfect for people who want radish flavor but don't want to wait through a long growing season.
Cherry Belle Radishes are one of the easiest vegetables to grow in your garden and are perfect for fledgling gardeners. Plant the seeds in loose soil and sunlight or part shade.
Don't overwater your seeds after planting to keep from washing them away. Once the radishes germinate, you'll be able to enjoy them in just three weeks or so.
Green Onion (Allium fistulosum) – Delicious and Quick Growing Vegetables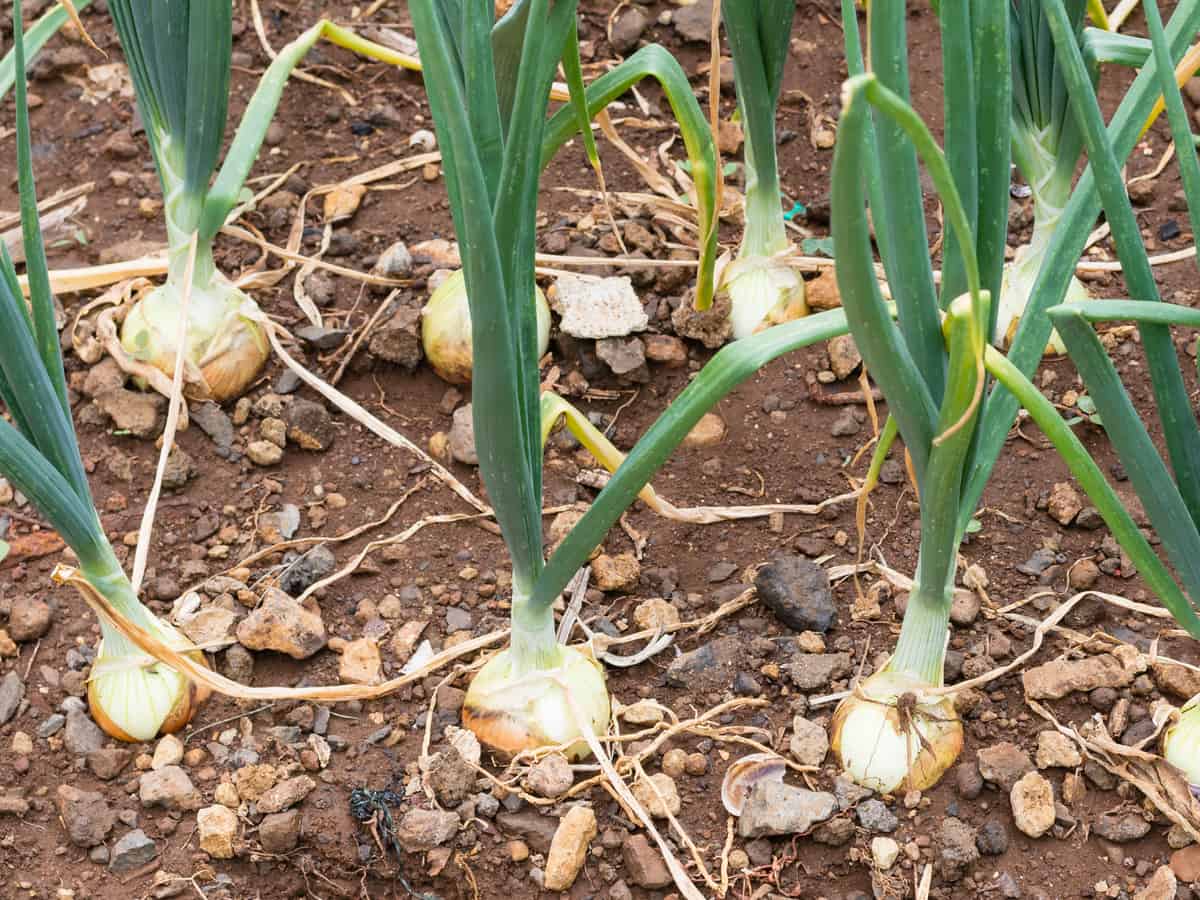 Green onions, or bunching onions, are long, green plants that produce a robust and spicy flavor. You can grow green onions in most climates and conditions and expect to see hearty and rapid growth.
How long do scallions take to grow? Expect to harvest within three months. Green onions are also deer resistant and help keep pests out of your garden. They're the right fast growing vegetable plant for your garden.
The best way to grow onions is to plant your green onions in late spring, and try to put them in full sun or part shade for best results.
The flavor of the onion bulbs depends on when you pick them. If you harvest them in the summer, the onions will have a bit more kick than springtime onions. Plant the green onion stalks in clumps to encourage growth.
Carrot (Daucus carota subsp. sativus)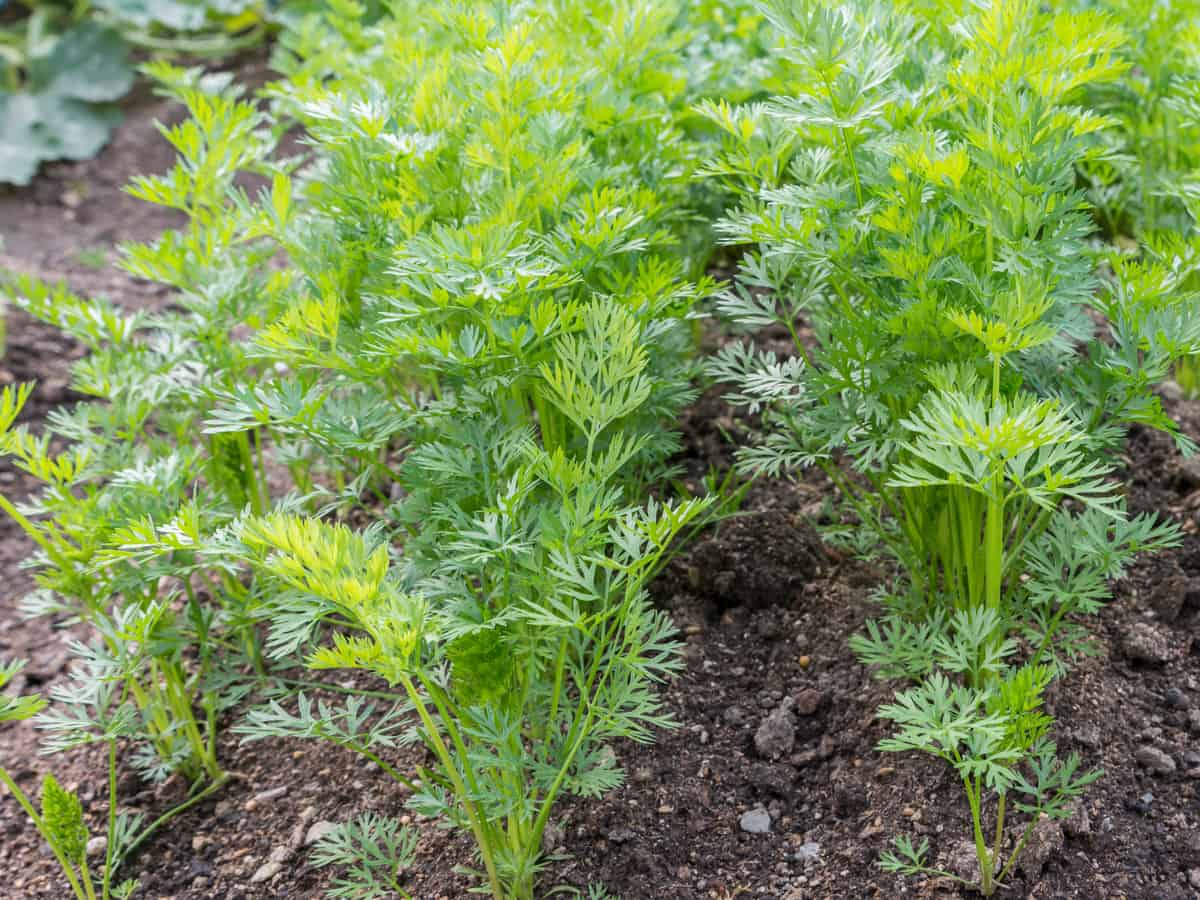 We're all familiar with how carrots jazz up any meal with their sweet flavor and an unmistakable texture. But did you know that when you grow carrot plants to harvest baby carrots, you can enjoy them in as little as six weeks? Carrots are a perfect choice for folks who want a garden full of fast growing vegetable plants.
Carrots can tolerate cold and harsh conditions, so they work very well as a continuous crop in many climates. Plant your new carrots right after harvesting vegetables that are older, and mulch them well to guard against cold weather.
Your baby carrots will be ready to collect when their shoulders reach a half an inch or so in diameter. The full-size carrots will be ready a few weeks later.
Carrots are also one of the tastiest quick pickled vegetables you can make. Yes, you can pickle carrots and they are delicious.
Summer Squash (Cucurbita pepo)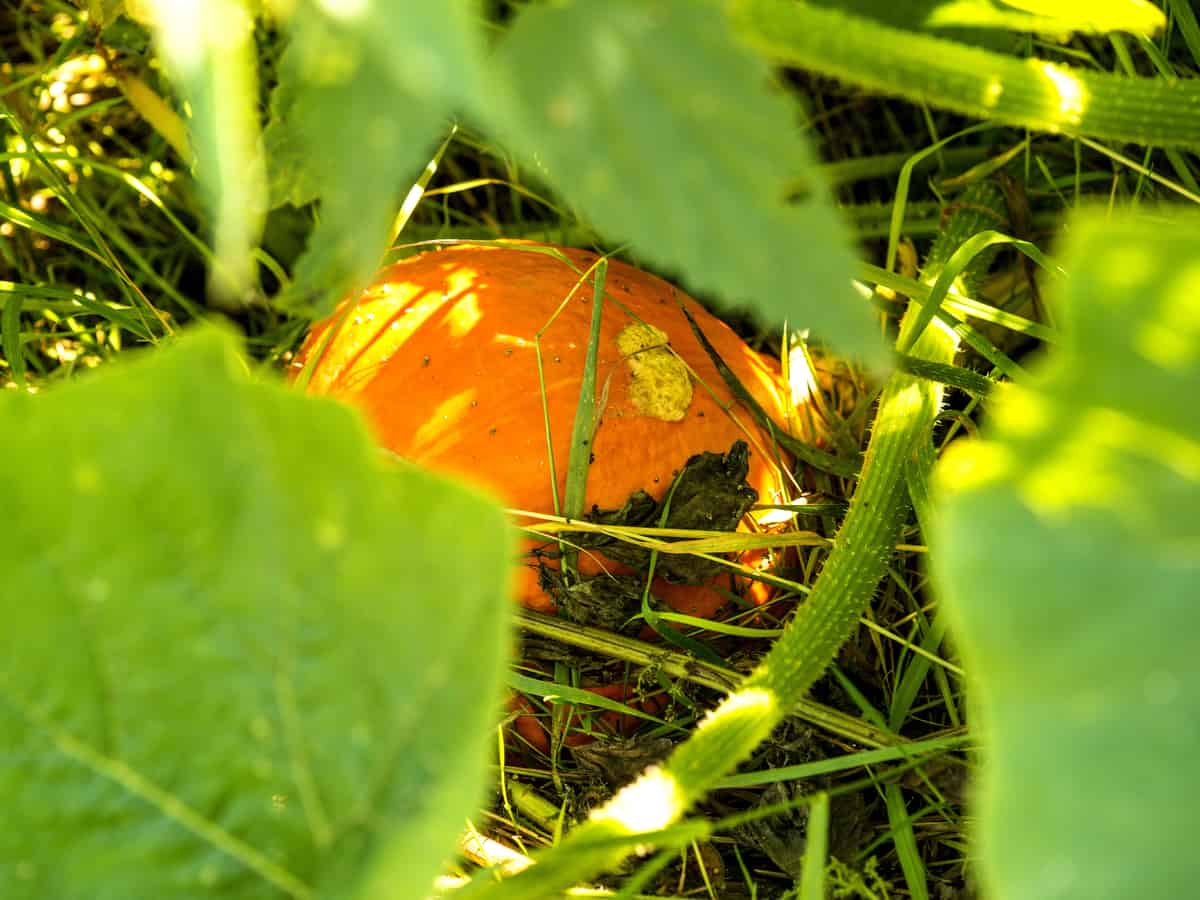 If you live in the heat and grow your own vegetables, you need a plant that can take whatever heat the weather dishes out. Summer squash is just what the doctor ordered for your garden. Summer squash is happiest in hot climates and will soak up all of the sunlight you send its direction.
You'll love how quickly it turns that sunshine into sweet, edible squashes, too. You can sow squashes from seeds.
Plant them in bright sunlight, and make sure not to put them in the ground until after the season's final frost. Summer squash prefers lots of room to spread out, so give each plant at least three feet of space on all sides.
Of course, you can grow spaghetti squash from seed, as well as other winter squashes, too. Gourds are a little different. How long do gourds take to grow? Depending on the variety, gourds average 75-110 days from planting to maturity.
Snow Pea (Pisum sativum var. saccharatum) – The Fastest Growing Vegetables for Cool Weather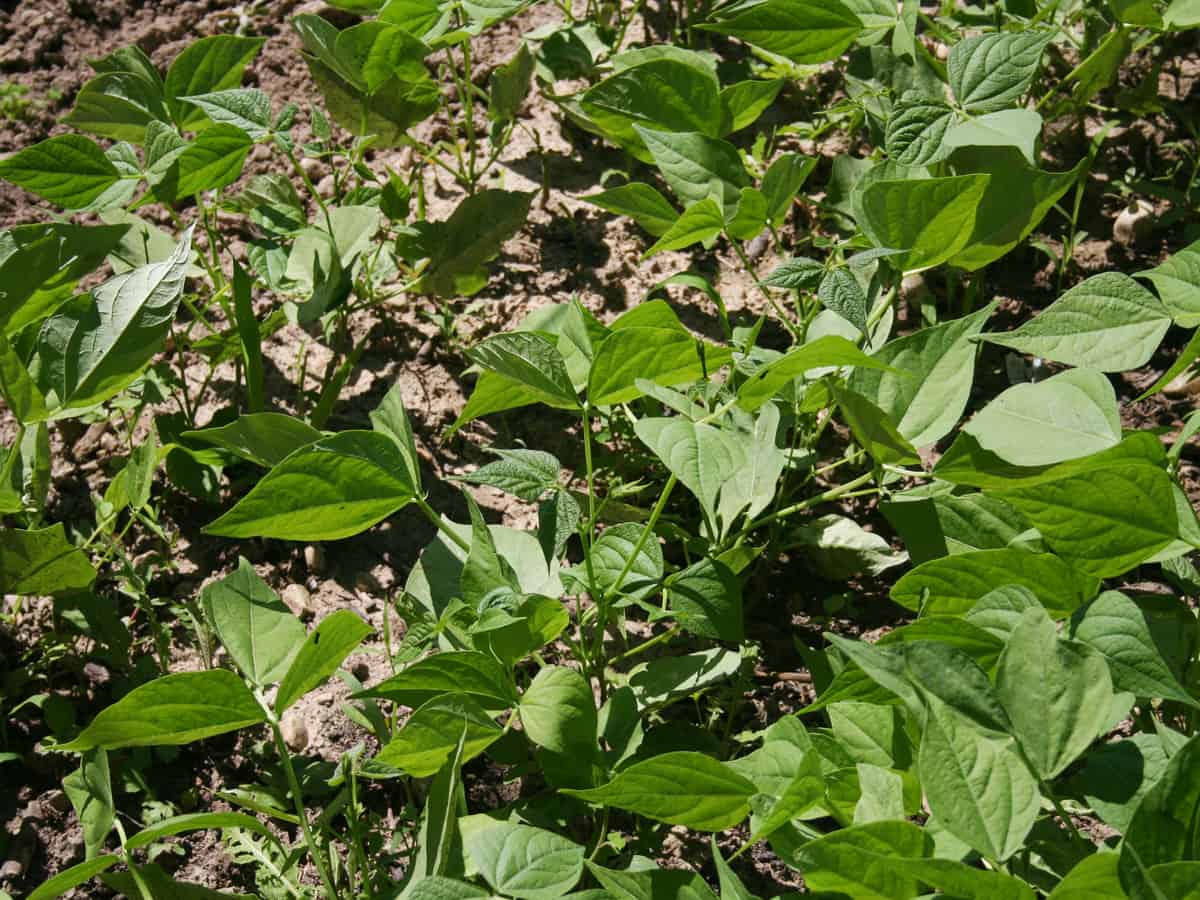 Maybe you need to find a quick growing vegetable that appreciates what a colder climate has to offer. Snow peas are perfect for folks who want to find a veggie for chillier areas of the world. Snow peas are hardy and can tolerate harsh conditions, and they taste fantastic.
Plant snow peas to enjoy a green and crisp flavor all season long. Despite their name, snow peas don't enjoy freezing weather. So, make sure that temperatures are about 45°F before you plant.
Plant snow pea seeds in dry soil with only a little moisture. The garden soil shouldn't stick to your hoe when you prepare to plant snow peas. How long do peas take to grow? You can start picking your snow peas in about 60-70 days under optimal conditions.
Okra (Abelmoschus esculentus)
You might already be familiar with the pleasures of eating okra. People who live in the Southern United States have likely eaten okra lots of times in their lives. The secret is out on these delicious and quick growing vegetables, and you can join the ranks of happy gardeners who've discovered this amazing plant.
Okra is easy to grow, and it'll quickly become one of your family's favorite dishes. Okra likes nutrients, so prepare your soil before you plant okra. Add about two to three pounds of fertilizer for each one hundred square feet of your garden.
Clear out all rocks and roots from the soil to encourage your okra to grow. Plant the okra about three weeks after the last frost. You'll be able to harvest them after about seven weeks.
This unusual vegetable is great for sauteing, frying, or adding to some delicious gumbo. Can or freeze an abundant crop to add to your favorite recipe later.
Kale (Brassica oleracea var. sabellica)
Do you like tasty, fast growing vegetable plants that add lots of vitamins and minerals to your diet? Kale is one of the top fall crops for your garden. Kale proliferates and produces large green leaves full of iron and Vitamins A and C without requiring much care at all. It's a healthy addition to any salad bowl.
It's just what your garden needs to start giving you regular meals without a long wait. The way to grow kale is to plant it at a point in the year when it won't have to deal with hot weather. Late summer and early fall are just the right times to plant kale from seeds.
You can plant seedlings in the spring after the final frost is over and expect them to thrive. Water your kale well, and mulch it if conditions turn hot. You'll be able to start picking kale about eight weeks after you plant them.
Watch out for aphids and other bugs on your kale plants, as they love them as much as we do. A simple home remedy for aphids on kale is to blast them with water from the hose.
Broccoli (Brassica oleracea var. Italica) – Fast Growing Vegetable Plants with Big Flavor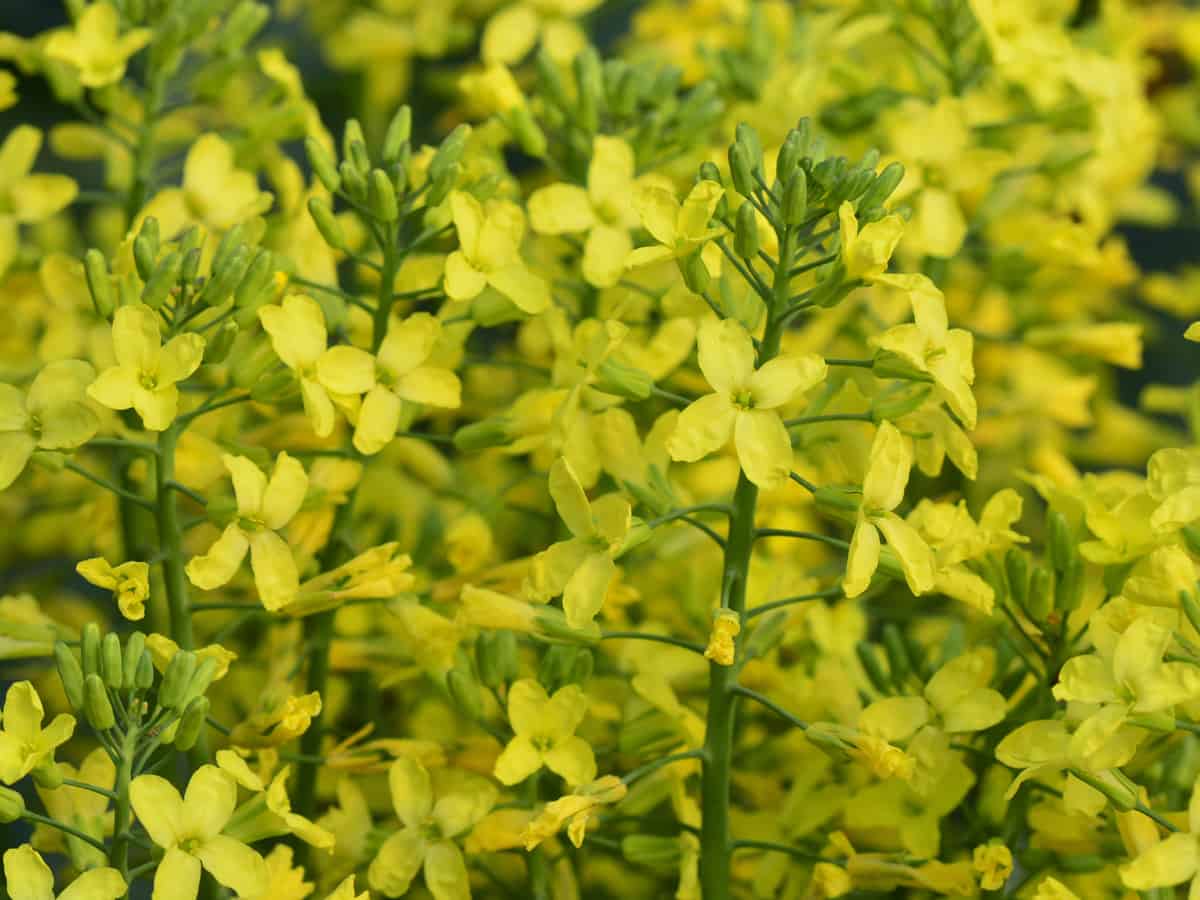 If you like your plants to produce great taste to go along with fantastic health benefits, consider growing broccoli in your garden. Broccoli is a popular side dish and works well in tons of meals, including Chinese, Japanese, and Italian recipes.
As a bonus, broccoli is easy to grow and quick to mature, making it perfect for gardeners who don't have much time. You can transplant broccoli in the spring.
Broccoli likes exposure to cold weather but not freezing temperatures, so wait until after the final frost to plant them. You can also sow seeds, especially if you plant in late summer. Broccoli will mature five or six weeks after you plant them.
Cucumber (Cucumis sativus)
Anyone who's enjoyed a salad or bitten into a pickle has experienced what cucumbers bring to the table. Cucumbers are crisp and tasty, and they have tons of nutrition for your family. Best of all, they grow quickly and abundantly and are just what you need to round out your vegetable gardening.
You'll do best if you plant cucumbers in humid and hot conditions. Plant them in full sun, and let the new plants have lots of compost and other natural fertilizer to help them along.
Mulch your cucumbers if needed to protect them against cold weather. While growing cucumbers, you can train them to climb a trellis to save space in your garden.
After you harvest your cukes, follow a simple pickled cucumber recipe to preserve these crispy bites to eat all year. Preserving this vegetable is easy.
Spinach (Spinacia oleracea)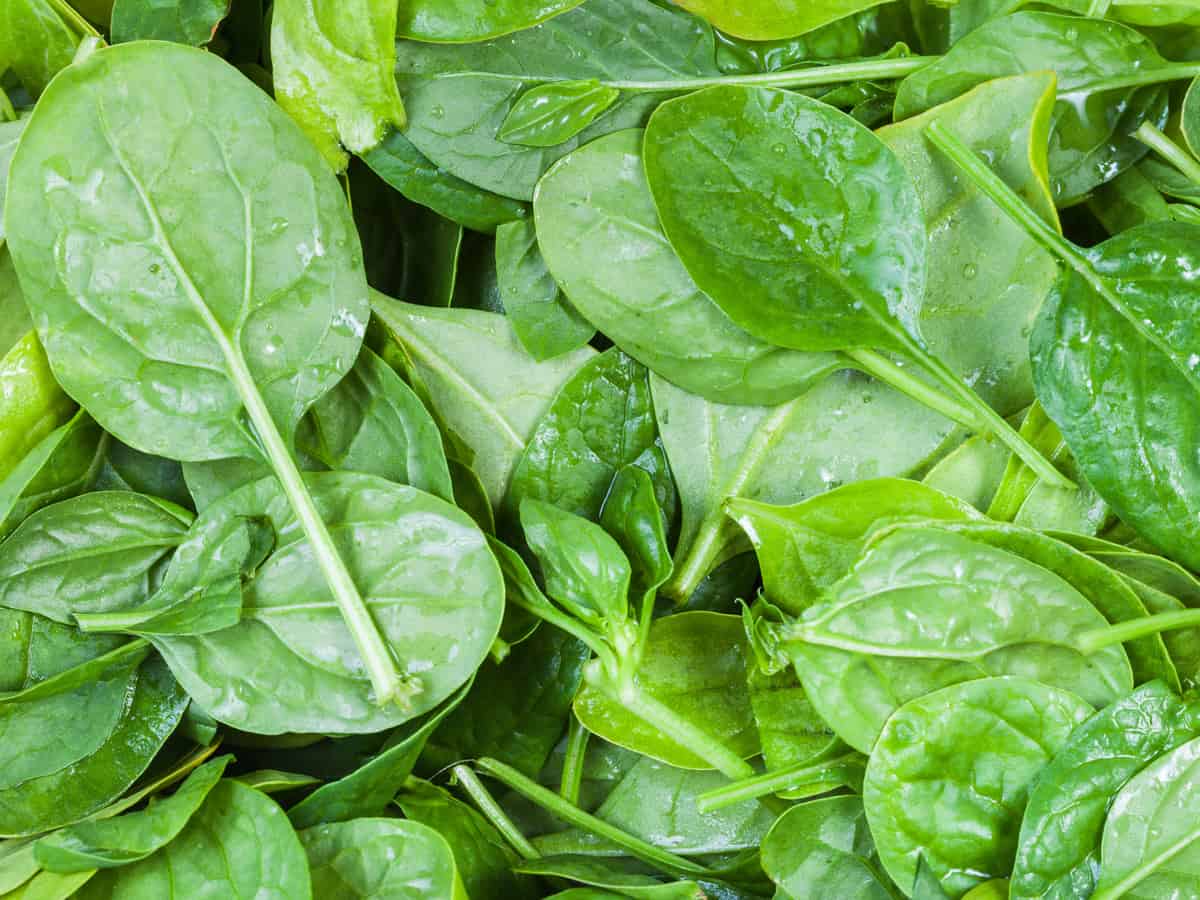 You might have noticed that we've included several leafy greens such as spinach in our list of the fastest growing veggies. That's not a coincidence. Spinach and other greens are excellent additions to your garden. How long does spinach take to grow? Spinach is easy to care for and grows like mad.
A little spinach will provide your salads with greens all season long. Plant your spinach in the early spring in well-drained, loose soil. You can plant spinach in either full sunlight or part shade and expect it to thrive.
To enjoy continuous spinach leaves, employ succession planting by planting new spinach plants every few weeks. That way, you'll have spinach reaching maturity all summer.
Arugula (Eruca vesicaria) – Tasty Quick Growing Vegetables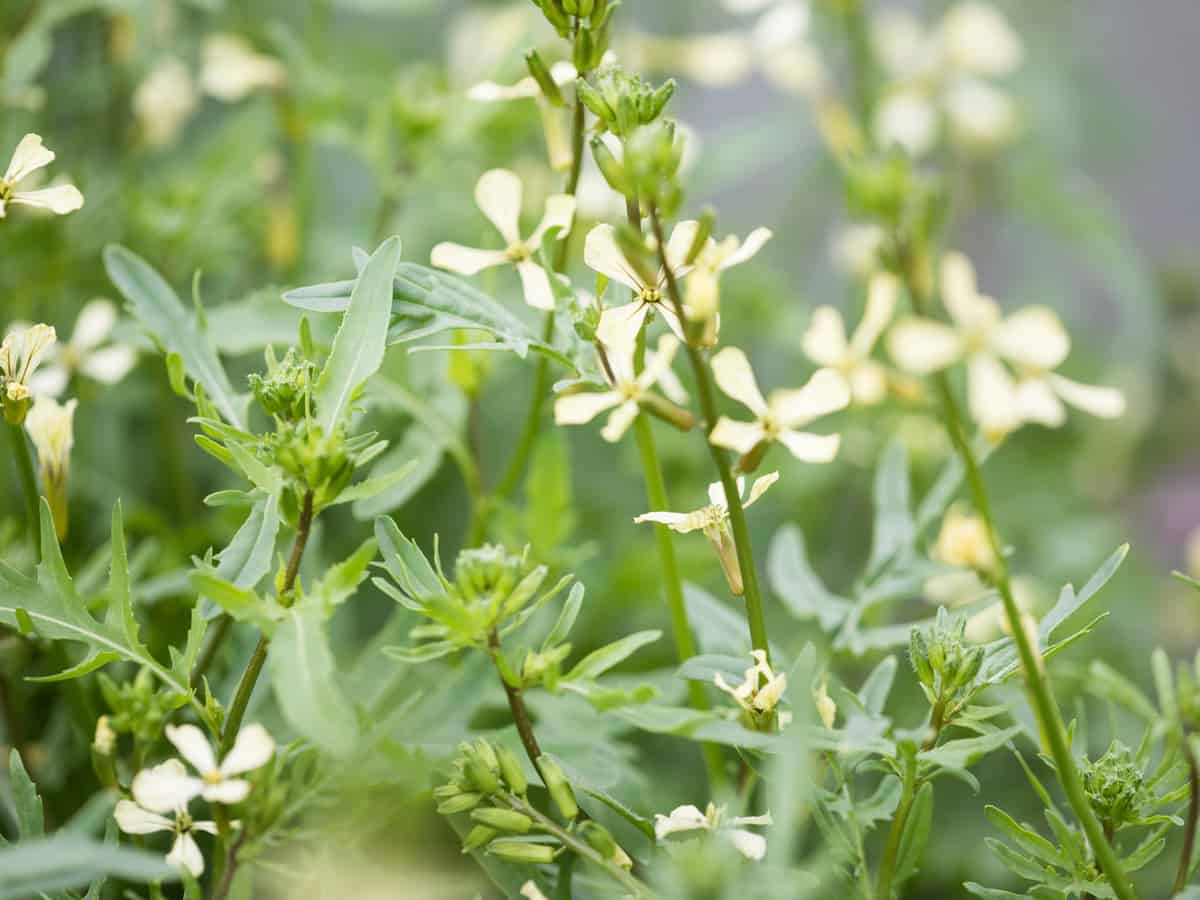 Arugula is instantly identifiable in a meal. Its sharp flavor enhances any dish and adds complexity to your dinner. And, arugula is easy to grow and is just what you need when you want a veggie that grows fast.
Once mature, they'll provide you with tons of salad greens. If you live in a cold climate and want a delicious green, arugula is the right choice for you. Arugula doesn't require a lot of effort on your part to do well. As long as you plant your arugula seeds in moist soil, you should do fine.
You can add some compost or manure to give your arugula a little extra nutrition. Try to grow arugula in full sun if possible, but it will grow in part shade and not complain, too. You can start trimming baby leaves in about six weeks after planting.
Garden Cress (Lepidium sativum)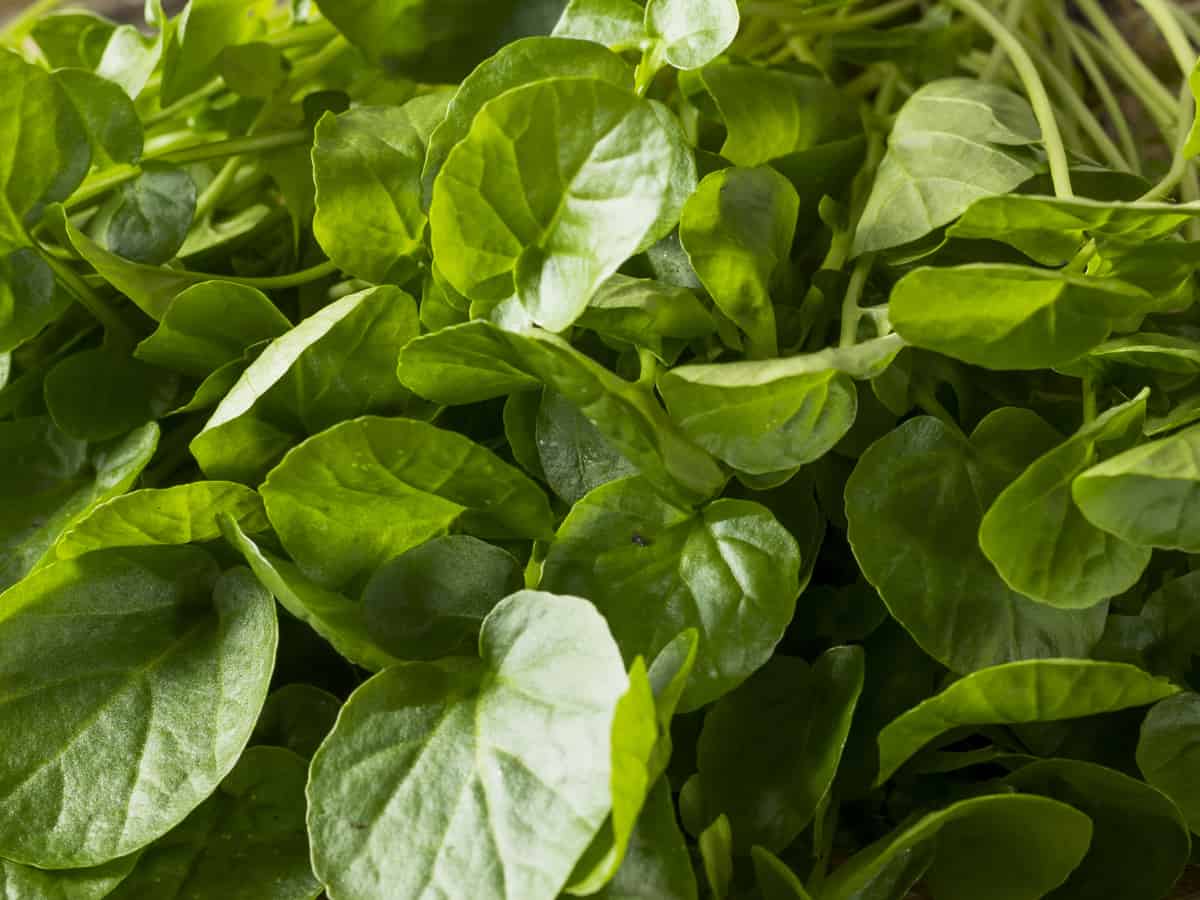 Garden cress is a fast-growing veggie that spreads across the ground and covers an area with a living green carpet. You can harvest both the plant's stems and its leaves to add a peppery flavor to salads and soups. And, garden cress is rich in folate and Vitamins D and A. It's a healthy choice for any home gardener.
You can either sprinkle cress seeds randomly across your garden bed or plant them in rows. Make sure the soil is nutrient-heavy. You should plant cress in full sunlight for best results, and thin them after they reach eight inches or so. You can harvest leaves that exceed two inches in length.
We hope you enjoyed our guide to quick growing vegetables. We love to have gardens but want to have the results of our work as soon as possible. Our guide shows you which vegetables will proliferate and provide you with endless meals and a happy family. You'll quickly be gathering a daily harvest for your plates.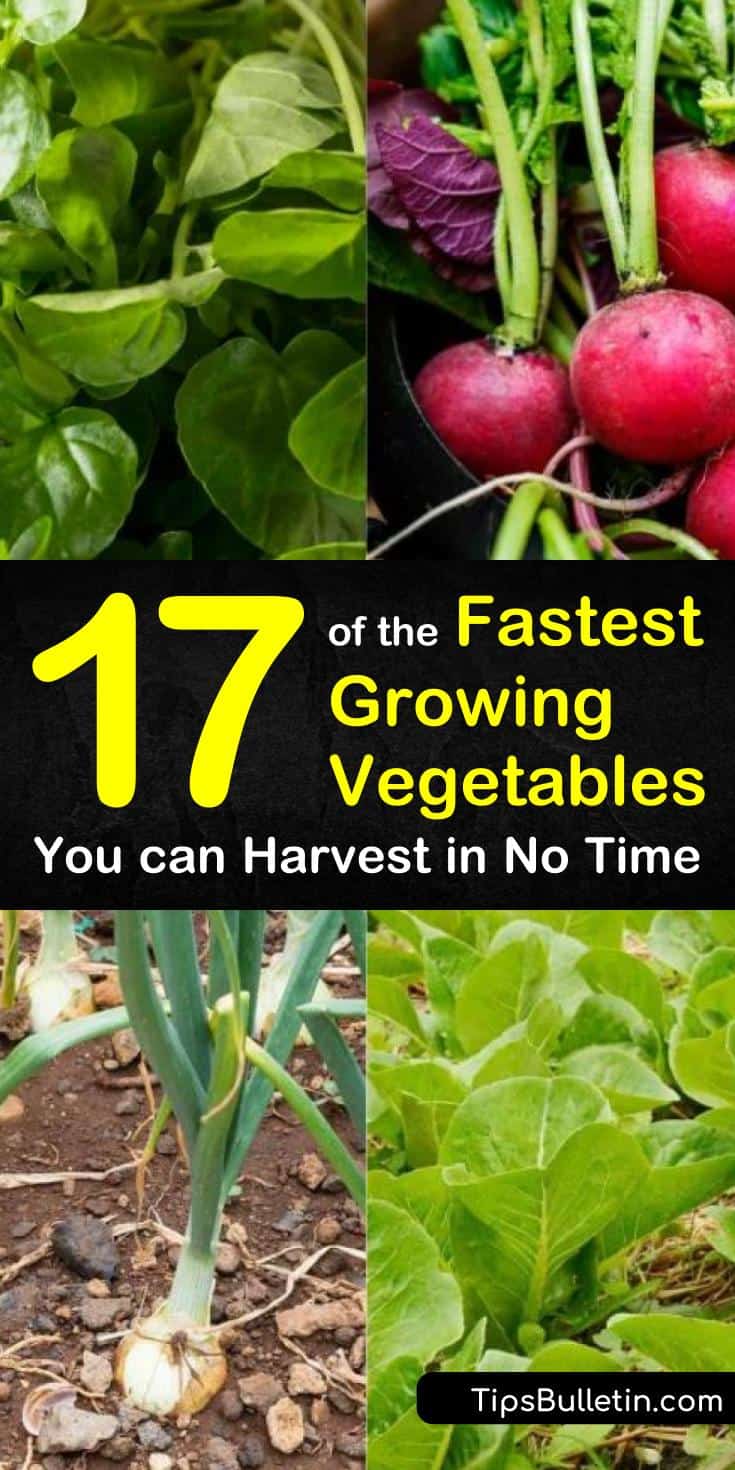 Thank you for checking out our fast growing vegetable plants guide. If you found our quick-growing plants tips useful, please share this fastest growing vegetables article with others on Facebook and Pinterest.