When a flea infestation strikes, you need flea control tips fast. Learn how to get rid of a flea infestation in your house using simple home remedies. Whether you're dealing with the cat flea (C felis) or dog fleas, taking prompt action is crucial. Female fleas produce hundreds of pupae, and the flea population in your home quickly explodes if the flea life cycle doesn't break.
Eradicating all fleas in the environment or on your pets is essential for disease control. Flea bites are painful and itchy for cats, dogs, and humans. Flea saliva causes flea allergy dermatitis and has the potential to carry disease.
Whether your pets are itching, you have a painful flea bite, or you've noticed flea faeces or adult fleas in your home or yard, start treatment right away. Avoid commercial options that contain toxic chemicals and eliminate fleas with everyday products like apple cider vinegar, baking soda, and dish soap.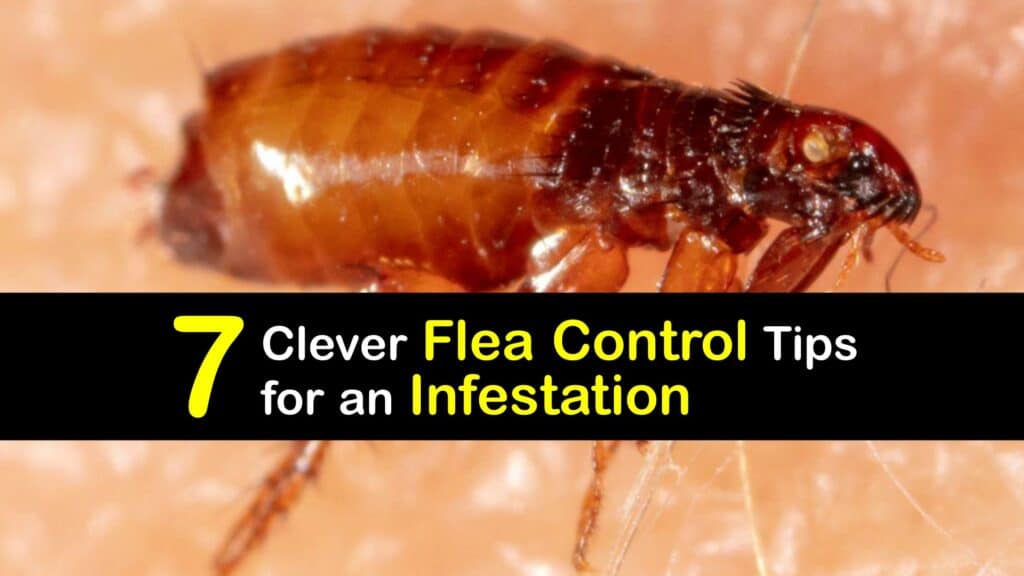 My Ideas to Get Rid of a Flea Infestation
Fleas are a nuisance and pose a risk to your health and your pets. A flea infestation wreaks havoc on your home. Here, you can learn more about natural methods to kick a flea infestation, including ways to use neem oil for fleas. Follow easy flea control tips help get rid of a flea infestation to keep your family comfortable and safe.
Even the best cared for pet may get fleas. These insects lurk in many places, including on other animals and outdoors in your yard or the park. Though fleas are often inevitable with pets, address them promptly to subvert a full-scale infestation and use regular flea prevention to limit the chances of a recurrence.
Trying Natural Lemon Spray to Get Rid of My Flea Infestation
Fleas have highly attuned olfactory systems – they're sensitive to smell. Lemon is an unlikely yet efficient idea to eliminate fleas without employing harmful chemicals. The strong zesty scent and slight acidity of lemon juice deter fleas from jumping on your pet or convince those already there to leave. Whip up this all natural flea spray for pets and dogs and watch the fleas disappear.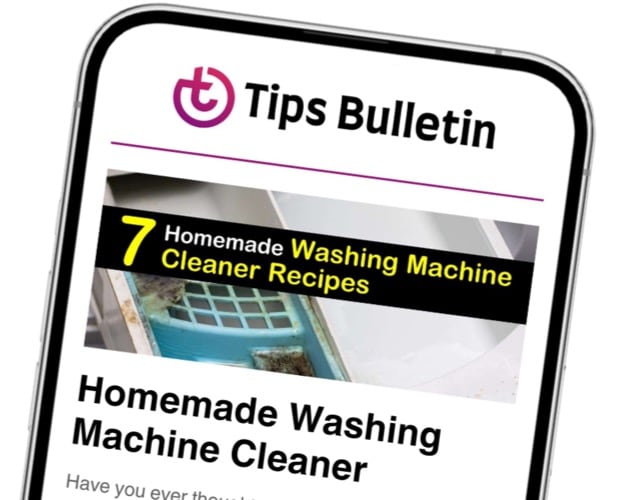 Finally, an email that Transforms Your Home.
Get the latest home and garden tips from our experts, delivered straight to your inbox.
Use more lemons and water to make a larger batch of flea spray and less for a smaller one-time application. Add your cut lemons to a pan, fill with water until all the fruit is covered, and boil. Take the lemons and water off the heat and leave them to steep overnight.
If you are petting or brushing your pet and find flea dirt on dogs or cats, pour the strained liquid into a spray bottle and spritz it on your pet to oust and prevent fleas and ticks, taking care not to get it in their eyes. It's important to refrain from substituting lemons with citrus oils, as these may harm your pet.
Getting Rid of a Flea Infestation in My House
Eradicating the fleas from your pet is only the first stage of getting rid of fleas for good. When you leave your home untreated, these pesky insects continue to bother you. Fleas live in fabrics like carpet and bedding and deposit their eggs in these locations.
Make an uncomplicated home flea spray using potent ingredients like witch hazel to remove fleas from your carpet, bedding, and upholstery.
Pour each ingredient into a sprayer and shake to blend for this homemade flea killer spray for furniture and carpet. Spray the home flea spray generously everywhere fleas are present as a simple home remedy to repel fleas on humans and the rest of the household. For delicate or valuable items, perform a test in a hidden spot to ensure no damage occurs before spraying the entire surface. Let the solution dry completely before bringing your pets back into the room.
Note: Do not use this flea spray directly on your pets.
Dish Soap Is One of My Best Ways to Stop Fleas
The liquid dish soap in your kitchen offers a cheap and convenient way to dispose of the adult flea population and flea larvae. Use dish soap as a DIY flea shampoo for dogs and bathe your pet in it every couple of weeks to break the flea life cycle.
Wet your dog or cat's coat, lather them up, and let the liquid dish soap sit on their skin for up to five minutes before rinsing well. Dish soap makes an excellent flea trap. Mix a few drops into a bowl of water and leave it under a light to draw fleas to jump into the bowl and drown.
Trying Apple Cider Vinegar for My Flea Problem
With so many roles and benefits, it's no surprise apple cider vinegar helps eliminate flea infestations on pets. Minimal raw apple cider vinegar is all it takes to rebalance your dog or cat's surface pH level and make them an unattractive target for pests.
Include a little bit of raw apple cider vinegar in your pet's water bowl, or put a small measure of unfiltered apple cider vinegar on a cotton ball and apply the vinegar behind the ears to treat existing fleas or repel fleas and ticks. It's the best flea control for cats that doesn't involve giving them a bath.
While this may be a great way to treat flea infestation on cats or dogs, always check with your veterinarian before starting a new healthcare routine for your pet to get the correct dosage.
My Baking Soda Flea Treatment
Baking soda is a budget-friendly way of controlling fleas. Use baking soda powder and regular vacuuming to keep fleas and their eggs out of your carpet and deter them from entering the house.
Use a sock to dust or sprinkle the powder right from the box to cover as much carpet as possible. Scrub the powder with a brush to increase its reach into the carpet fibers for severe flea problems. Vacuum the baking soda after an hour, and repeat weekly.
Neem Oil for My Flea Prevention and Tick Control
Pure neem oil is a natural insecticide made from an extract of the neem tree. It has various uses in gardening and is an ideal tool for natural flea control for dogs that doesn't endanger your pets. Though neem oil is fatal for fleas, it doesn't harm people, beneficial insects, cats, or dogs.
Neem oil is produced naturally in India and Southeast Asia. It's necessary to dilute it before using it to treat a flea infestation on your pet. Choose a pet-safe carrier oil like organic coconut oil to dilute the neem oil, using ten parts carrier oil to one part pure neem oil.
Rub the mixture behind your cat or dog's ears to treat or repel fleas. Oil may cause burns in the hot sun, so ensure your pet is protected from the rays during neem oil treatment.
My Other Flea Control Tips
A flea comb is an affordable tool to remove flea feces or flea dirt, flea eggs, and live fleas from your pet. Dampen their coat and comb methodically through the hair, dunking the comb into soapy water every few passes so any live fleas drown.
Combine combing with your choice of flea collar, whether natural or chemical, regular flea shampoo applications, and talk to your vet about a medical flea preventative.
Always vacuum your carpets and launder fabrics like pet bedding, human bedding, and clothes regularly while fighting a flea problem and for keeping fleas out of the house. Fleas live in furniture and around your home, and regular washing helps to disrupt the life cycle.
If you're a pet owner who doesn't have time to use DIY techniques, contact a local pest control service for professional flea control to get you back on track. Ctenocephalides felis, or cat fleas, may seem daunting, yet they're easily removed from your home with inexpensive and readily available home remedies.
Begin flea control as soon as you suspect an invasion, and keep your dogs and cats up to date on flea prevention to reduce their risk of contracting fleas in the future.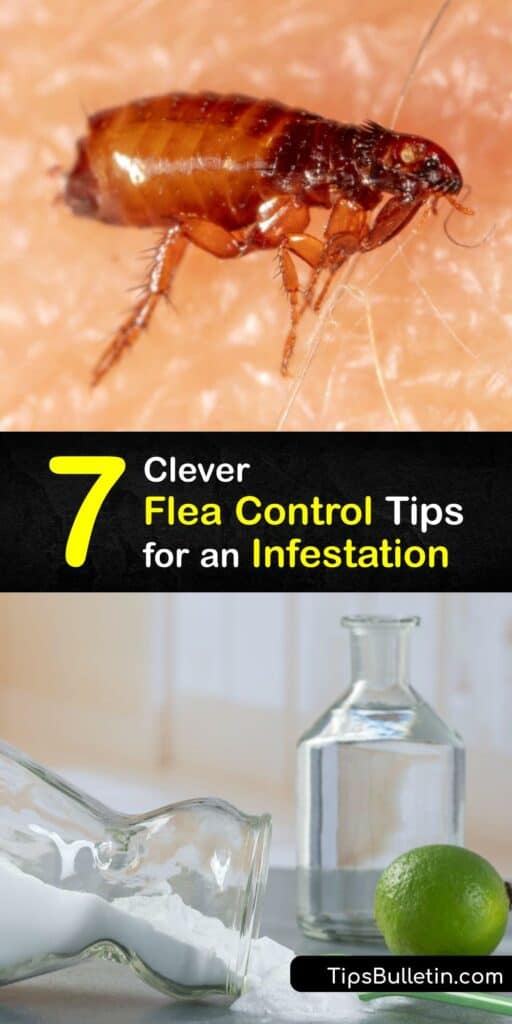 If you loved this article on flea infestation, please share these brilliant flea control tricks with family members and your friends on Pinterest and Facebook.