Everybody loves seeing the bright colors of local wildflowers or driving past that one neighbor's yard that is always picture perfect. You may find yourself wishing for that beautiful landscape, but feeling as though you don't have the time to create and maintain one.
It seems like we all have an anecdote about we've tried and failed to plant a row of their favorite flowers. However, when you switch gears and plan to use flowering shrubs, keeping a healthy garden is much easier than you might have thought. You'll be able to turn that "black thumb" into a "green thumb" before you know it. This article is filled with flowers of every color to help brighten up your yard and garden.
Whether you're looking for drought-tolerant plants, fragrant flowers, or even something to attract butterflies and other pollinators, you will find the best flowering bushes for you. Before you know it, you'll have the yard that everybody wants to walk by and admire.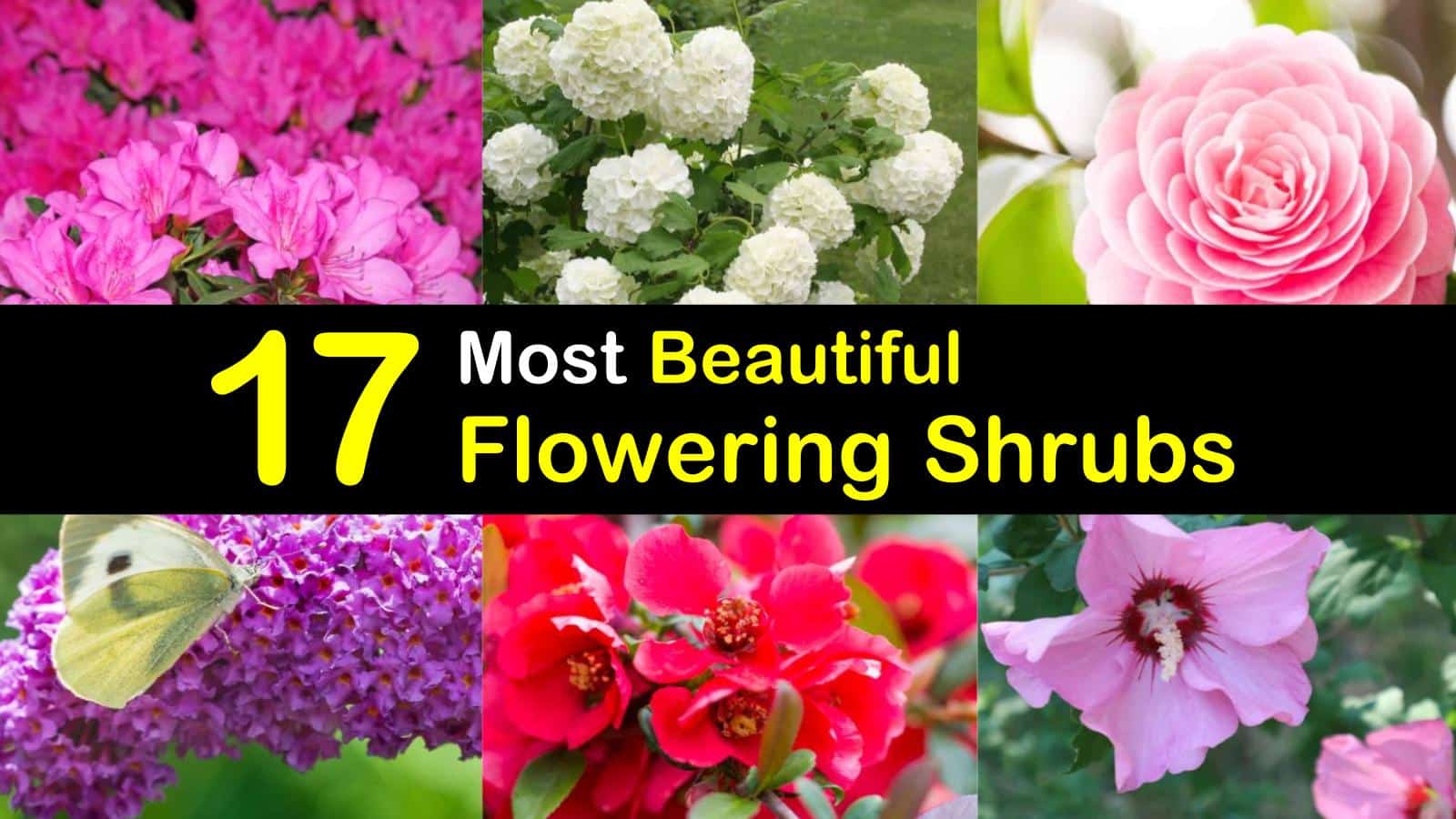 Which Popular Bushes are the Most Low-Maintenance?
Just about anything that can thrive in a wide range of USDA hardiness zones, is drought tolerant, and pest resistant is going to be a relatively low-maintenance plant. However, some of the types of shrubs in this list grow quicker than others, and so they may need a little bit more attention to keep them from taking over your garden.
Some of the most low-maintenance flowering shrubs on this list are the Japanese Flowering Quince, Sunshine Blue Bluebeard, Cut-Leaf Staghorn Sumac, Hydrangea, Lily-of-the-Valley Shrub, and Viburnum.
How to Best Care for Flowering Shrubs
Each flowering bush is different and comes with its own needs for a healthy life. However, there are a few extra tricks that are pretty universal to making sure your flowering bushes are happy and healthy.
Make sure that your soil is well draining. Soggy soil can cause root rot, which is a quick way to kill your plants. To help keep your soil well drained, mix in compost.
Another little trick that helps people get bright blooms is to use coffee grounds in the garden. The coffee grounds help with soil aeration, water retention during droughts, and even attracts earthworms, a helpful garden helper.
The Importance of Flowering Bushes and Pollinators
Pollinators are on the decline. If it weren't for pollinators, we wouldn't have many of the fruits and vegetables we have grown to love. Not to mention, we would have many fewer colorful flowers in the world.
There are a few flowering bushes on this list that attract butterflies, bumblebees, and hummingbirds, such as the Mock Orange, Sunshine Blue Bluebeard, Butterfly Bush, and Clethra.
Amazing Flowering Shrubs
Whether you choose spring or summer flowering shrubs, or those that last until fall, your yard will explode with brilliant color with any one or more of these attractive bushes.
Rose of Sharon (Hibiscus syriacus)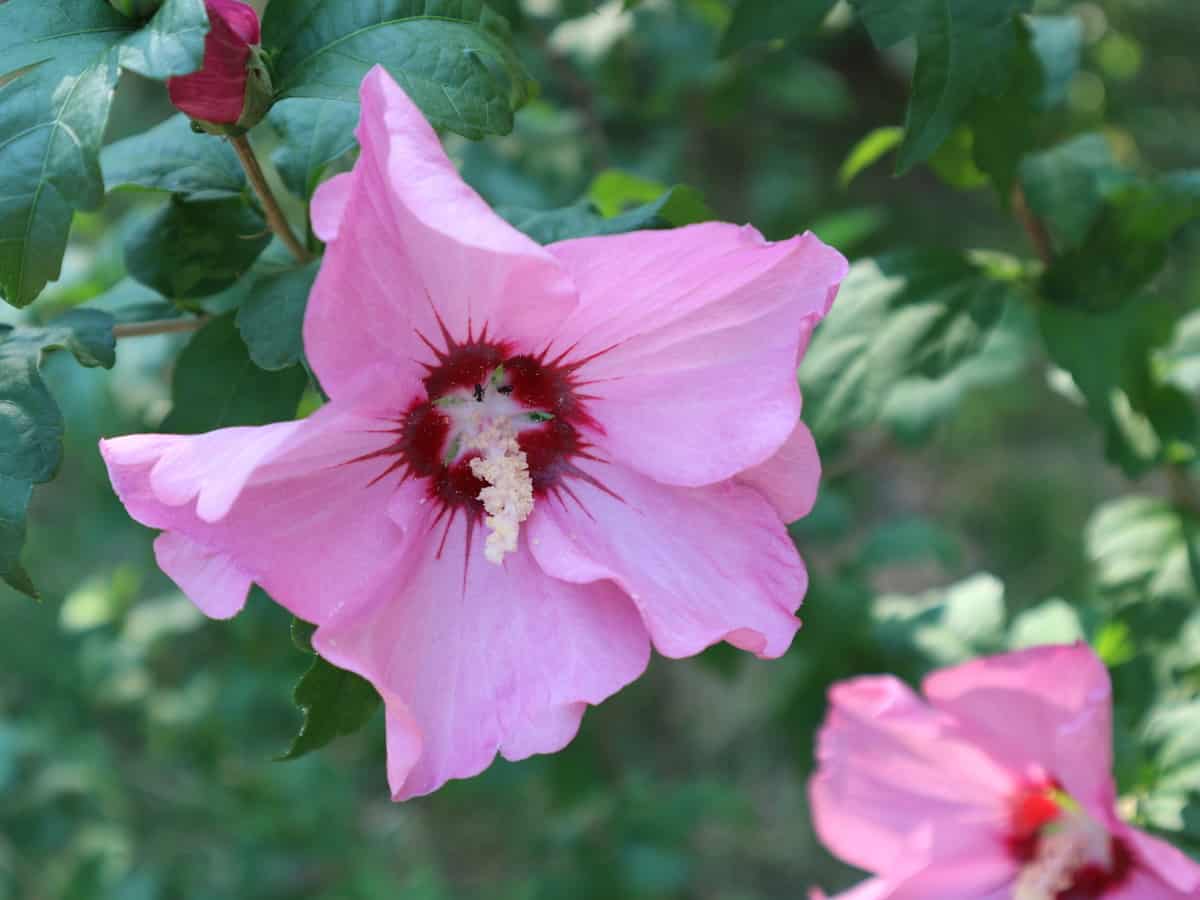 Though it may have many common names, this stunning flowering hibiscus shrub is sure to be a center point in your garden. Thriving best in full sun, the Rose of Sharon comes in many varieties of bloom color.
You can choose between lavender, blue, white, and red flowers, or select several different types and create a landscaping masterpiece made up of flowering shrubs. These popular shrubs will make your garden and yard look as though you're living in the tropics.
Mock Orange (Philadelphus coronarius) – A Fragrant Flowering Shrub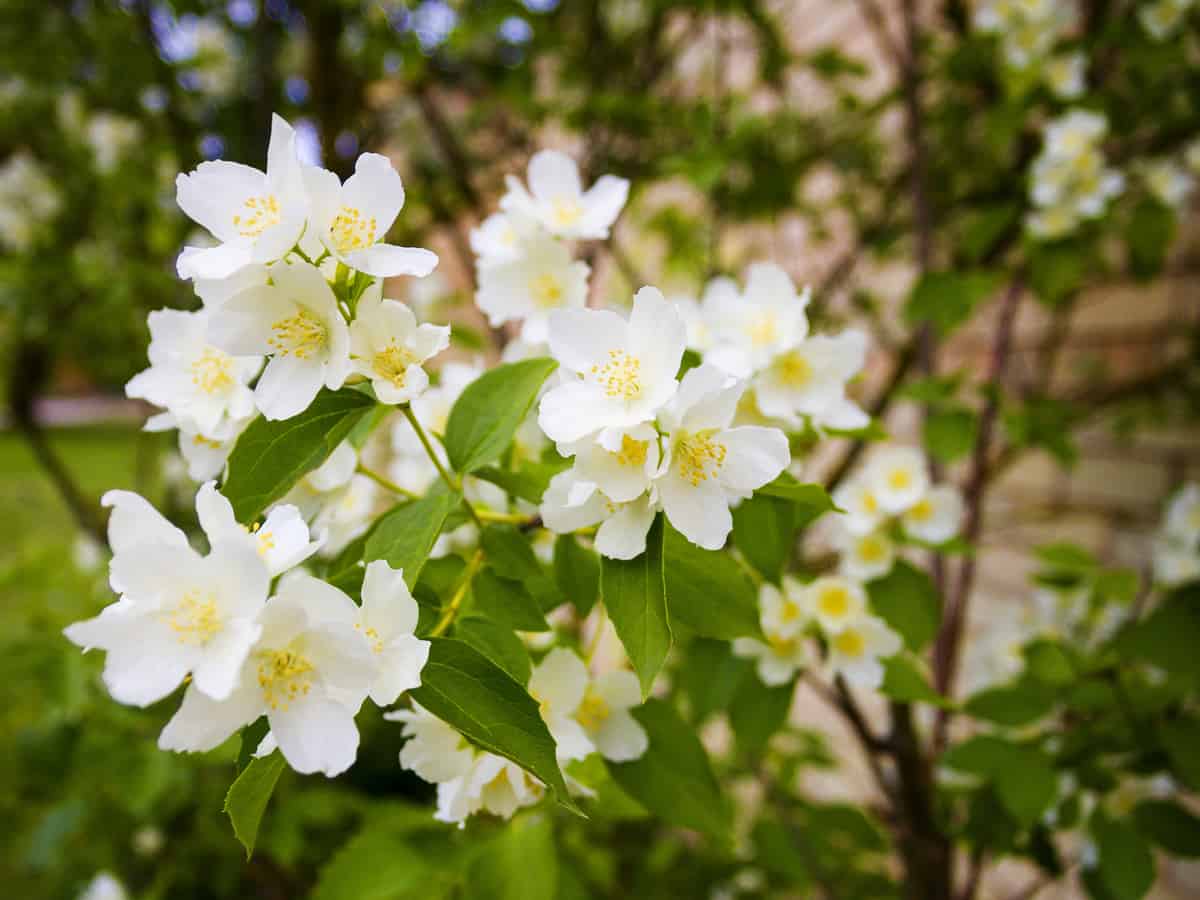 The Mock Orange is a beautiful option for those looking for white blooms in a sunny portion of the yard. These favorite shrubs bloom in late spring but are well worth the wait. Once they bloom, the fragrant bushes with lovely flowers will help you understand how the plant got its name: an aroma of orange and citrus will fill the air.
These evergreen flowering bushes for full sun are perfectly happy in USDA hardiness zones 4 to 8, and even known for being somewhat drought tolerant. The Mock Orange is an excellent option for those looking to cover a large section of their yard or garden. Plant one or several to make a statement in a strategic spot in the yard.
Japanese Flowering Quince (Chaenomeles "Pink Lady")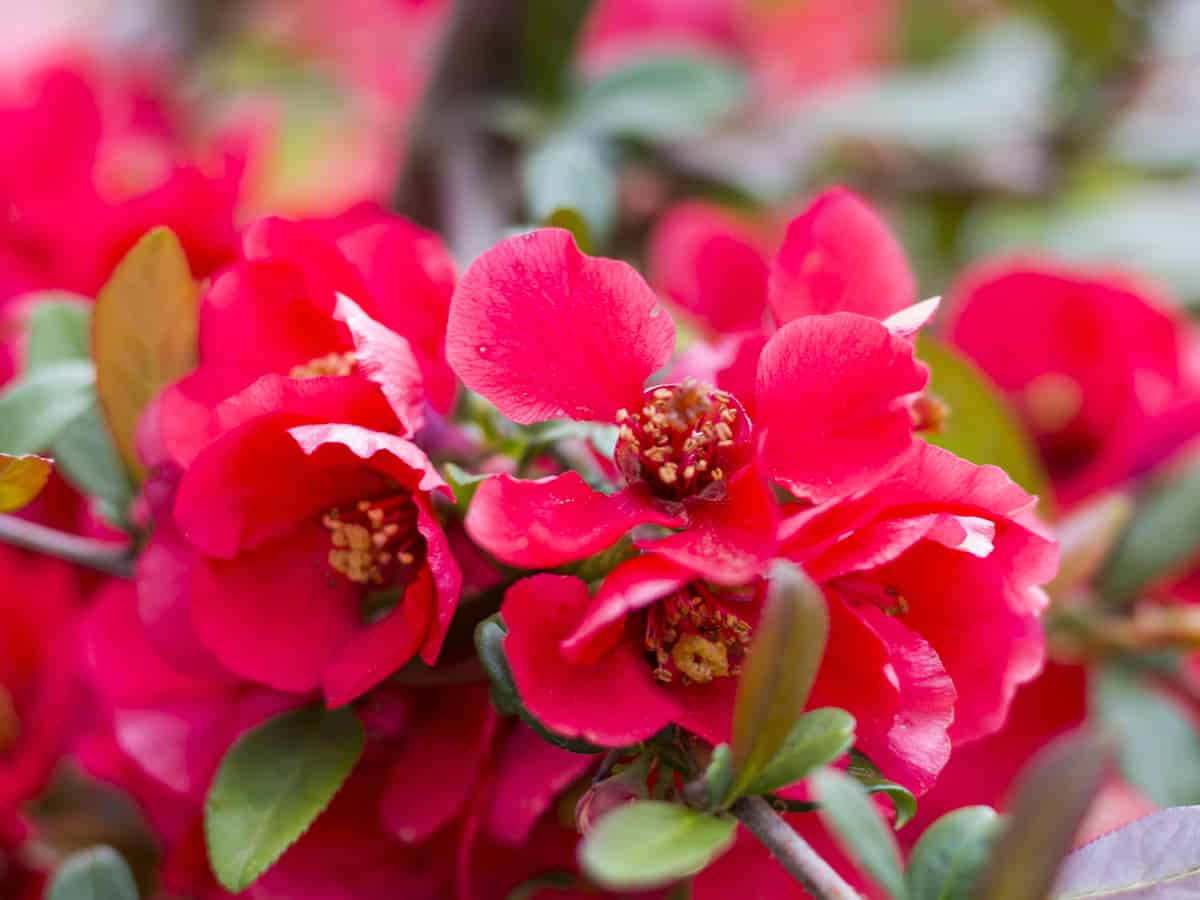 A member of the rose family, the Japanese Flowering Quince may have a relatively short bloom life; however, the vibrant shades of ruby red flowers are a truly memorable sight. For thousands of years, the Japanese Flowering Quince has been grown and appreciated throughout Asia.
Keep in mind that the Japanese Flowering Quince is a thorny bush, so you should be careful not only handling it but note where you plant it to keep it away from pets and children.
However, these flowering rose bushes are often used as shrub barriers to mark property lines. These stunning blooming shrubs also produce edible fruit; however, it is surprisingly tart.
Sunshine Blue Bluebeard (Caryopteris incana) – A Unique Flowering Bush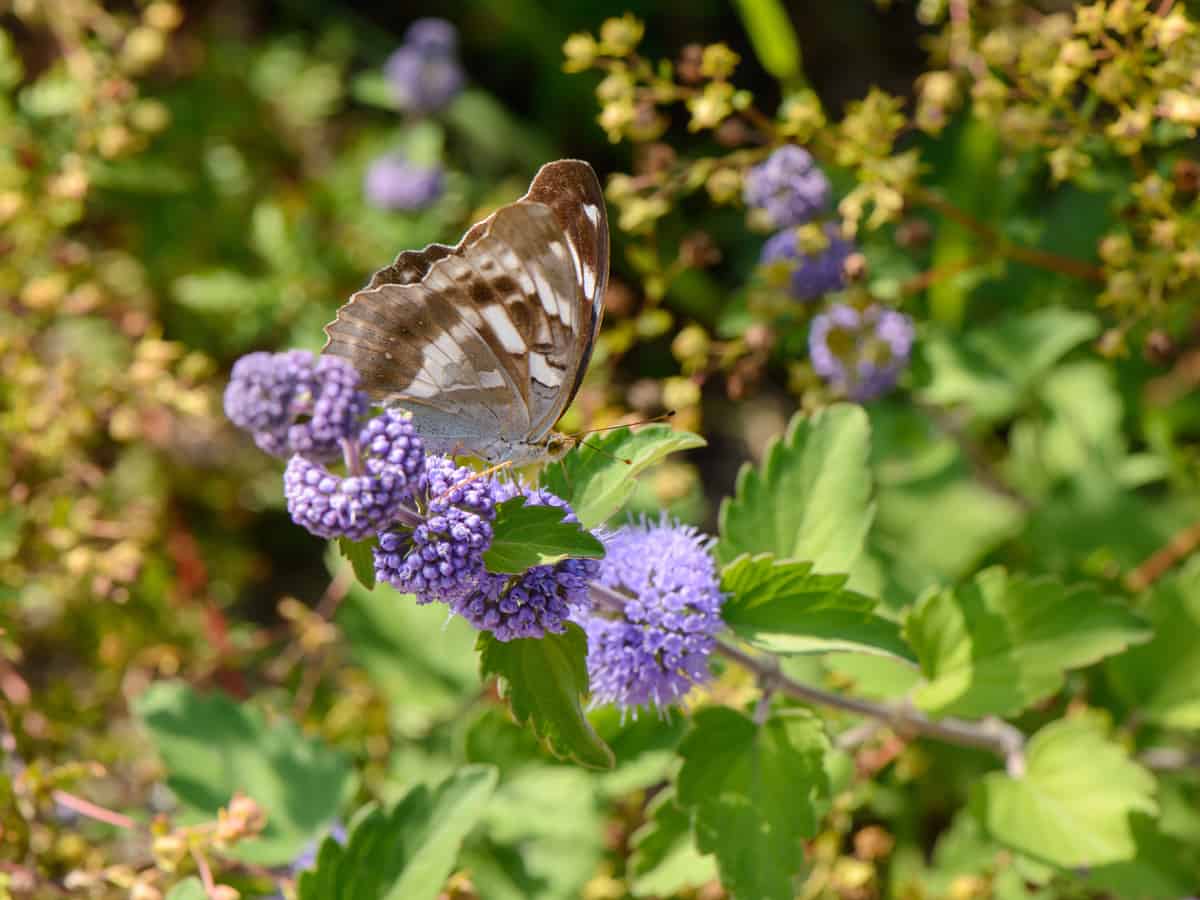 If you're looking for a genuinely unique blooming shrub for mass plantings and plenty of ground cover, then consider the Sunshine Blue Bluebeard. With varieties available with light blue, dark blue, light purple, or dark purple flowers, these colorful shrubs come with plenty of benefits.
These plants are drought tolerant (once established), attract butterflies, are resistant to deer, and are relatively low-maintenance. You will see blooms in the late summer and early fall, with its unique blue-purple flowers against its constant yellow fall foliage.
Butterfly Bush (Buddleia davidii)
If you want to guarantee that you attract butterflies and other pollinators, then the Butterfly Bush is among the best flowering bushes for you and your garden.
The flowers themselves come in a variety of shades that make them ideal shrubs for bees. However, pollinators seem most drawn to the lavender-pink flowers.
The Butterfly Bush has a long bloom time, from early summer to autumn. Depending on what hardiness zone you are in, your Butterfly Bush may remain an evergreen shrub.
These bushes are often so prolific and grow so well that they can appear like trees in your landscape rather than a shrub. Enjoy watching pollinators feast on the flowers of this bush, as hummingbirds, bees, and butterflies love it.
"Goldfinger" Potentilla (Potentilla fruticosa) – The Brightest of Flowering Bushes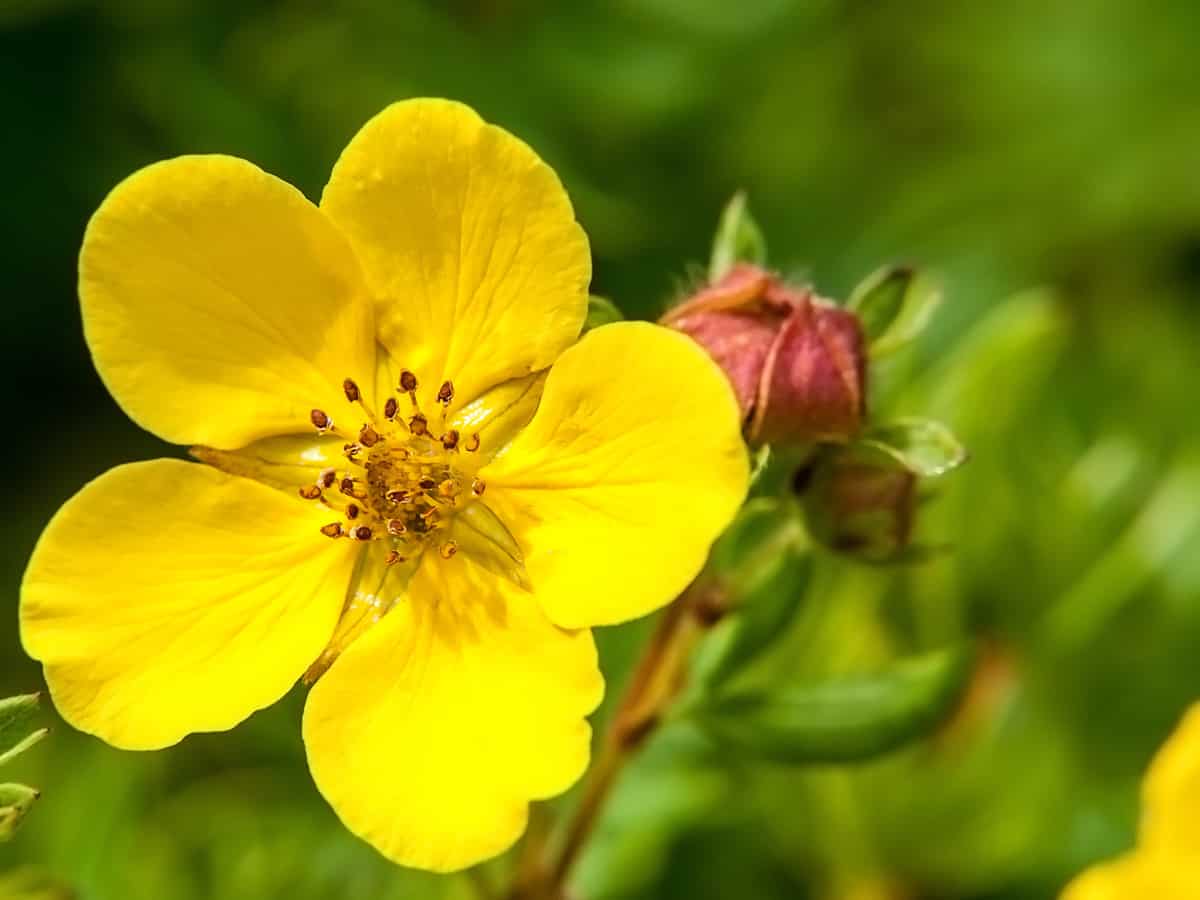 While these are shrubs that stay small, only growing up to three feet, the vast range of USDA hardiness zones this plant can thrive in make it a popular choice as a full sun ground cover plant.
You will see its characteristic yellow flowers in early summer, and they're likely to remain until fall, creating a sense of an endless summer while also adding another layer to your fall color.
Cut-Leaf Staghorn Sumac (Rhus typhina)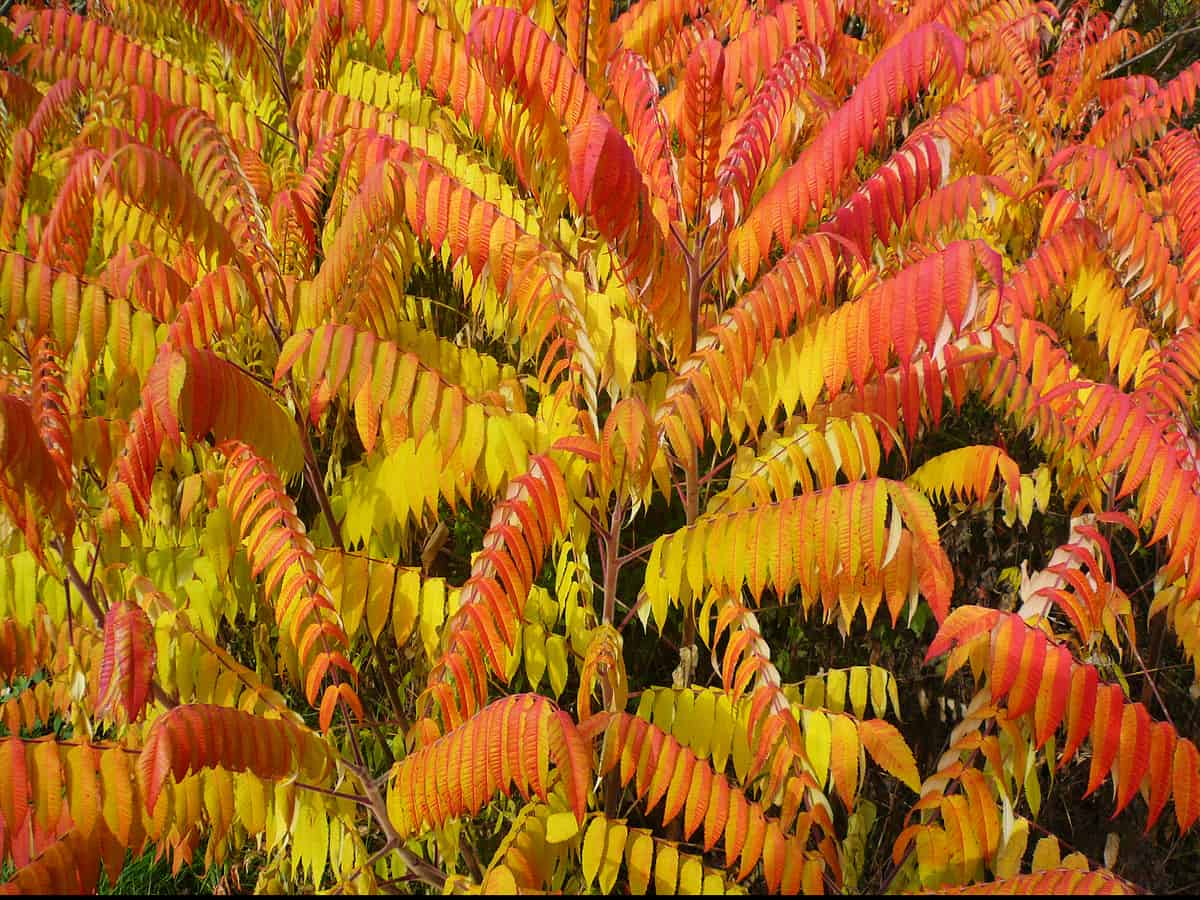 Don't let the name scare you; the Cut-Leaf Staghorn Sumac is not dangerous like its cousin "Poison Sumac." In the early summer, you will begin to spot the bright red flower clusters nestled among the dark green leaves. By autumn, the flowers will create cranberry-like fruits that may hang on the plant until late winter.
Also, in the autumn, the green leaves will turn to brilliant shades of red and orange to add to the fall foliage and create another interesting element for your garden; making it a year-round delight. The Staghorn Sumac is a relatively easy-care plant, being drought and pest resistant; however, it does tend to proliferate.
Hydrangea (Hydrangea macrophylla)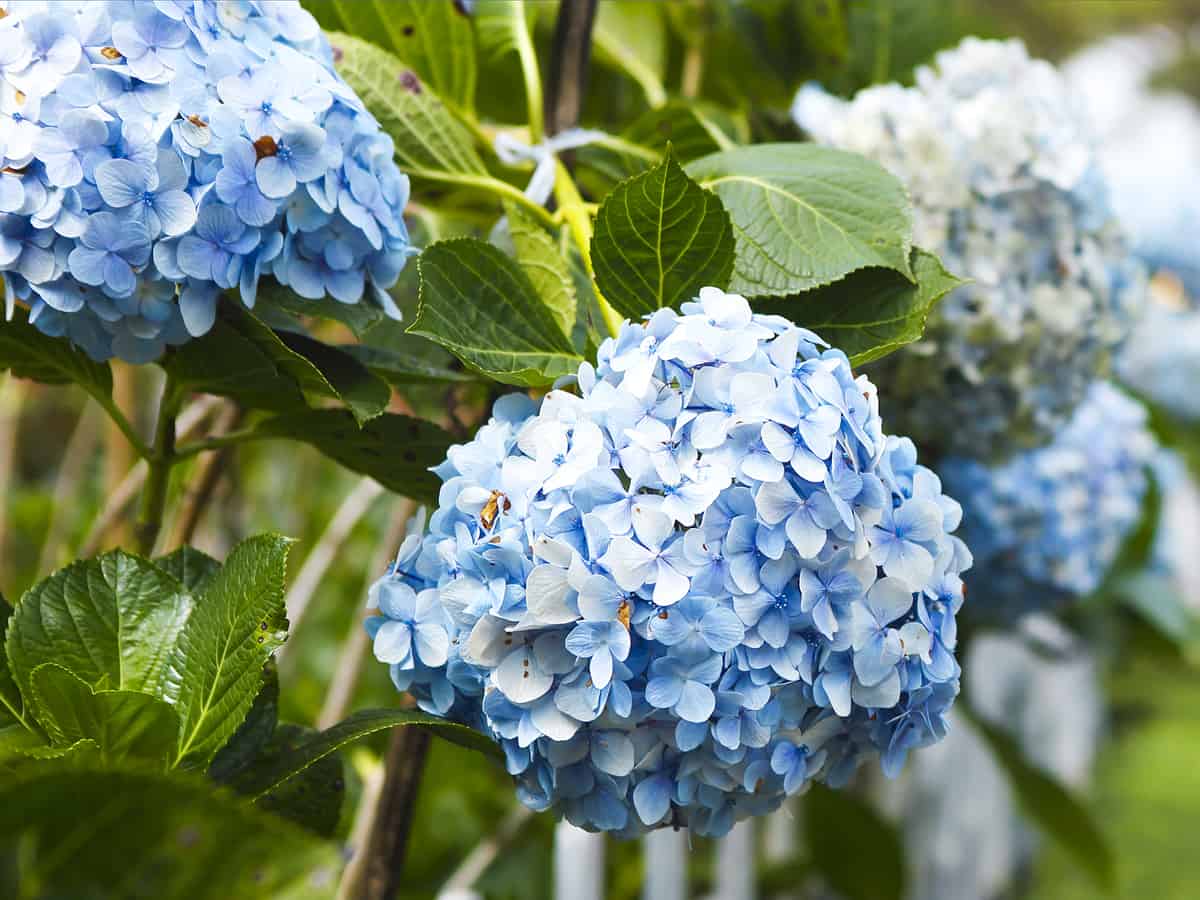 One of the most colorful bushes for landscaping, the Hydrangea also is useful as a foundation planting around your property thanks to its happiness in partial shade.
Although the flowers clusters can come in a variety of colors such as white, blue, purple, pink, and even green, the exact color of the flower is a result of the quality and type of soil. However, Hydrangeas are fairly happy flower bushes and thrive in almost any soil condition. You will likely have no problem finding a variety that is content in your USDA hardiness zone.
Spirea (Spiraea) – Reblooming Flowering Shrubs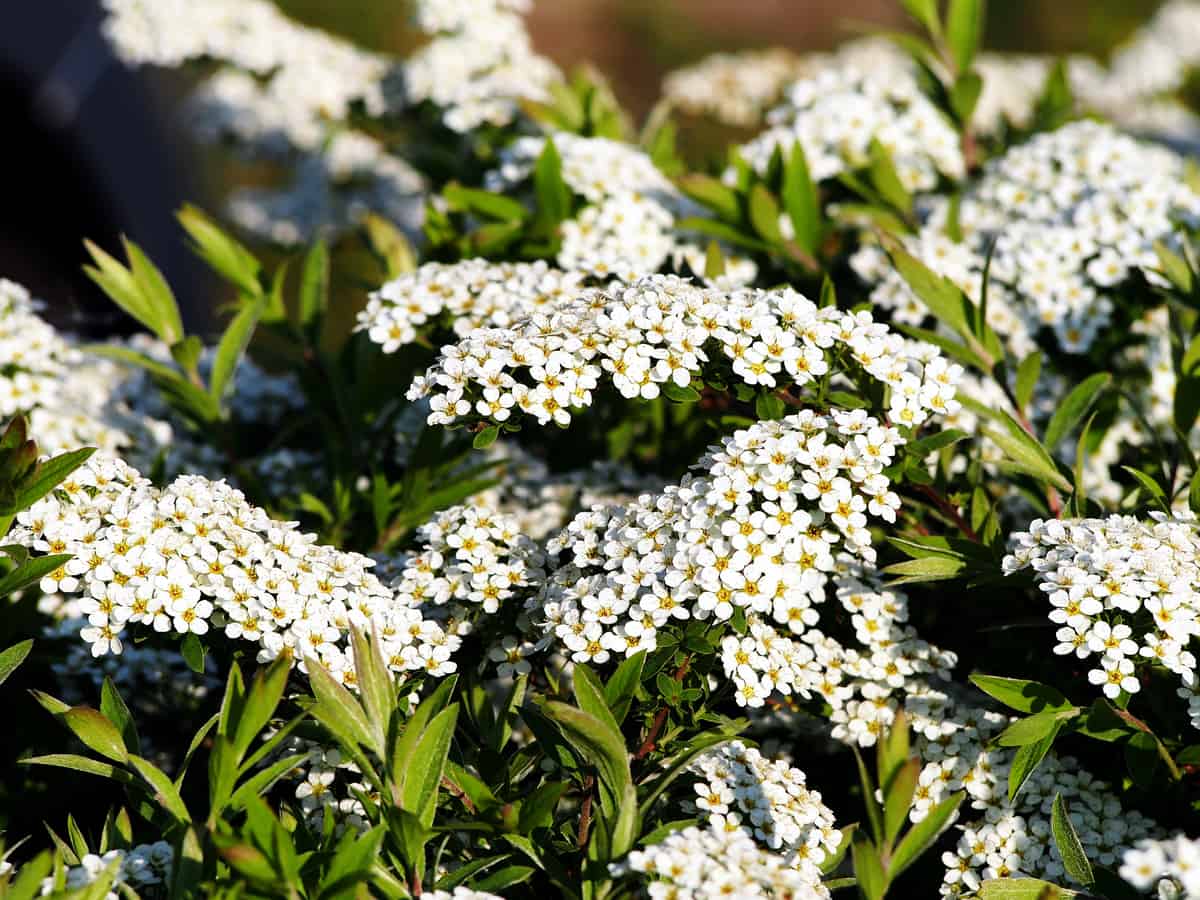 If you have a lot of space you want to cover, quickly, then the Spirea plant is one of the top flowering shrubs for the job. These ground covering bushes and shrubs don't get that tall but they do spread out.
If you plant Spireas in early spring, you are likely to have happy and healthy blooming shrubs in no time.
For some white flowers to your landscape, then you want to get a spring-blooming variety. However, if you're looking for pink flowering bushes, then consider one of the summer-blooming types. Both varieties appeal to all kinds of pollinators.
The Spirea is also a reblooming shrub, so as long as you keep this relatively low-maintenance shrub happy and healthy, you will see beautiful blooms year after year.
Bush Honeysuckle (Diervilla)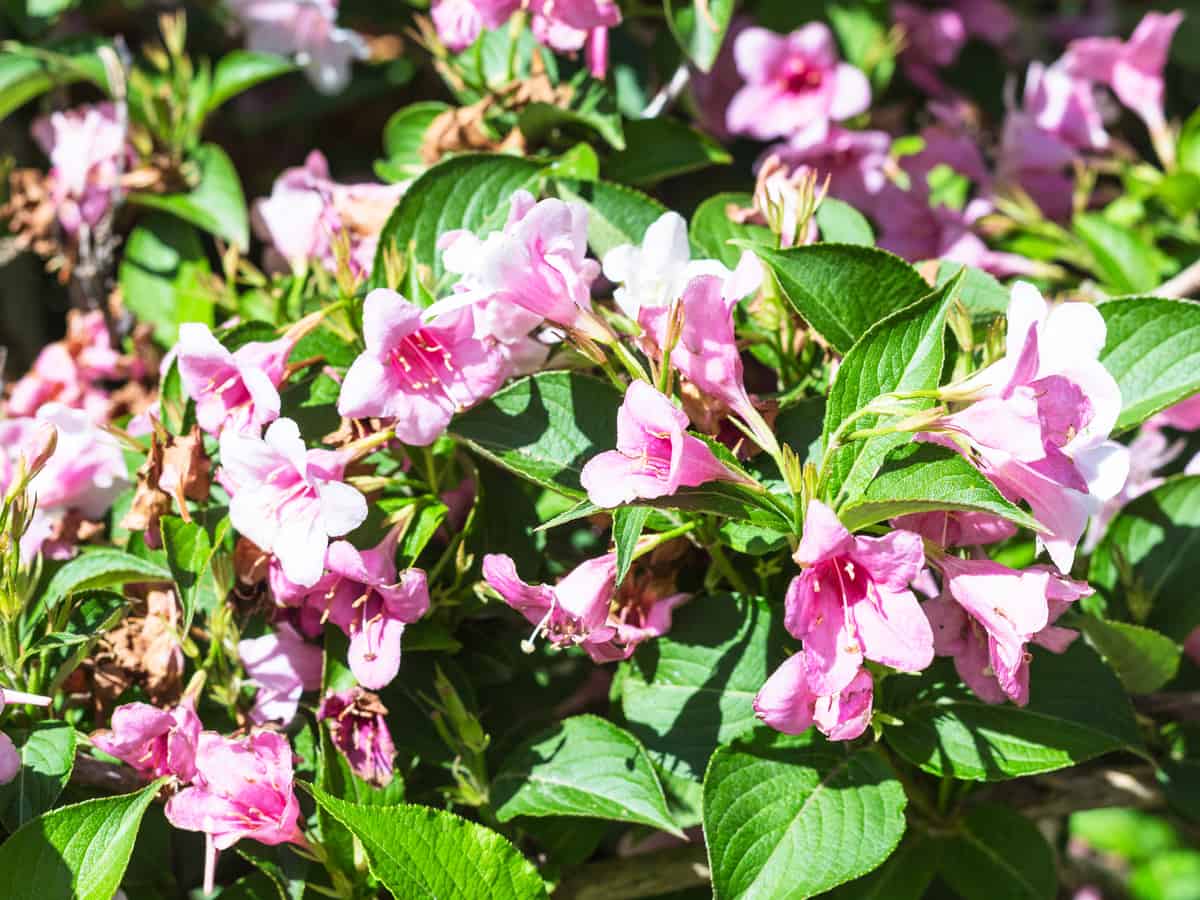 With large green leaves and delicate flowers coming in a variety of colors, the Bush Honeysuckle is the perfect option for plenty of ground cover. The flower color changes as the flower grows and matures, usually from a white or pink to yellow.
This hardy plant can grow in several climates and withstands various conditions, making it an excellent choice for beginner gardeners. Keep in mind that in many places the Bush Honeysuckle is an invasive species and is one of the shrubs to avoid planting. So, if you want to plant Bush Honeysuckle, make sure you keep it contained in your yard or add it to a container.
Barberry (Berberis)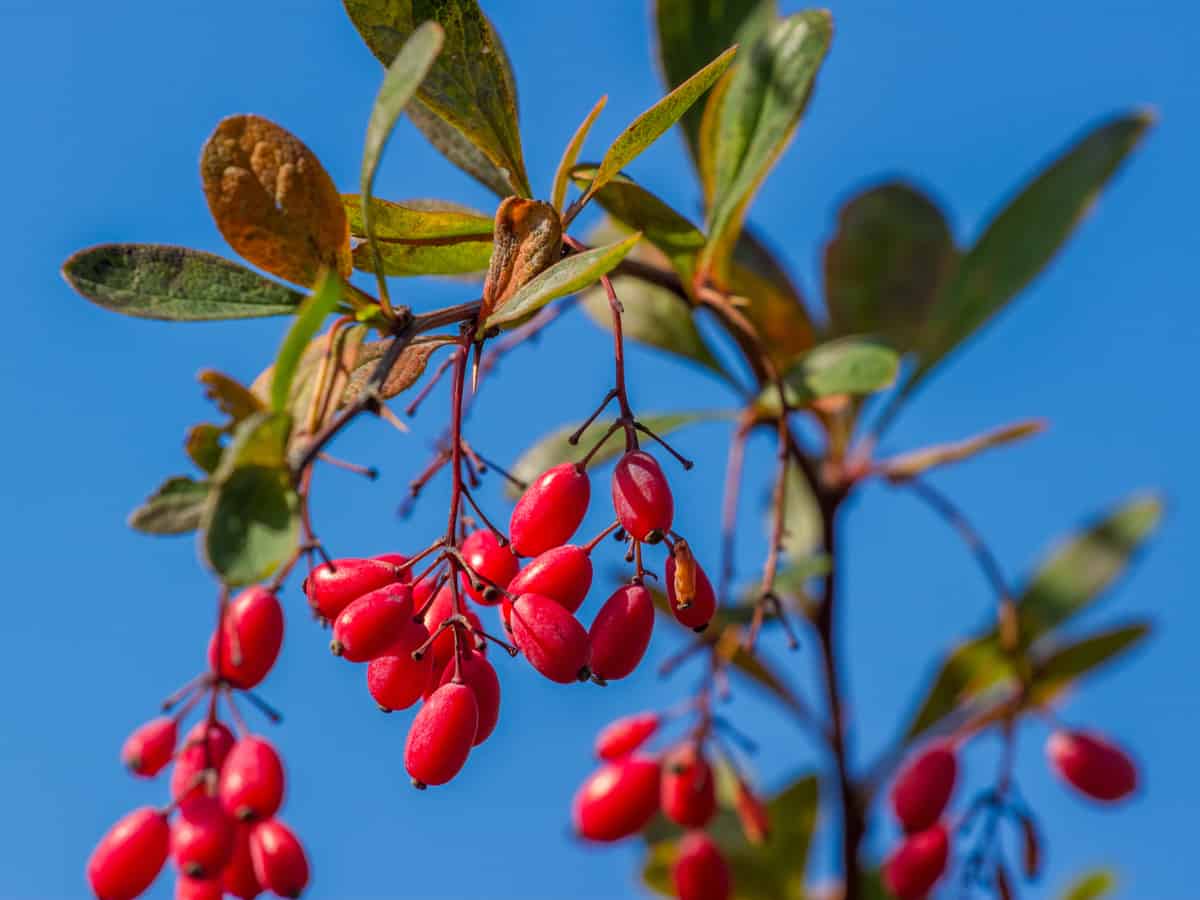 One of the most popular shrubs in gardening, the Barberry is sure to be a focal point in your landscaping. Thriving in part shade, the Barberry is a great foundation plant for decorating your yard.
A thorny plant, the Barberry creates wonderful shrub borders for your property that will also help keep out deer. You can enjoy a variety of leaf colors, but no matter which leaf color you choose, the flowers will produce characteristic bright red berries.
Rhododendron (Rhododendron) – The Towering Flowering Shrub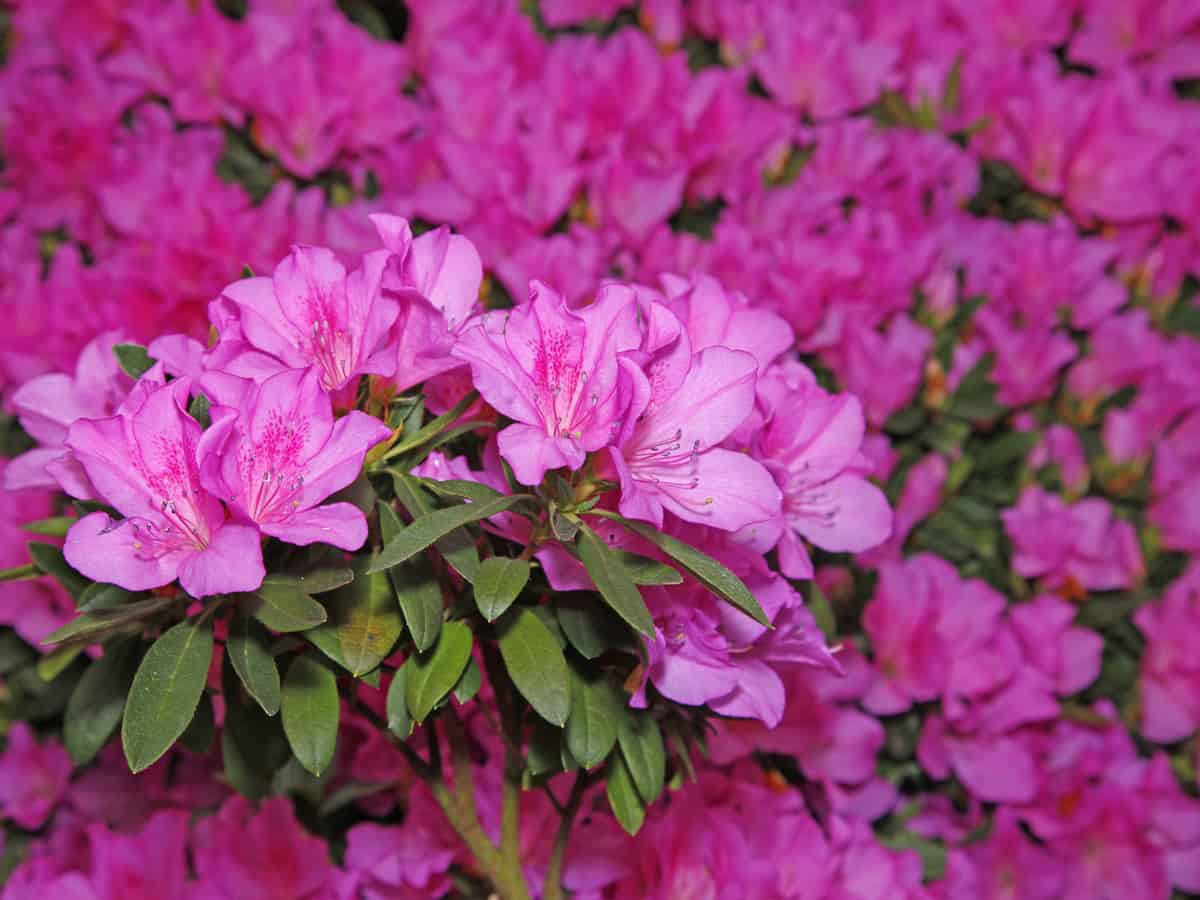 For those looking for evergreen bushes with flowers, the Rhododendron is a beautiful place to look. While not every variety will give you that evergreen color you are after, there are still plenty of options to choose from to make sure you maintain some green life during the colder months.
With flower clusters coming in all sorts of colors, from pinks to purples to whites and plenty more, Rhododendron is sure to make a mark on your garden.
While some Rhododendron species can grow to be 25 feet tall, there are plenty of dwarf varieties if you are only looking to fill a smaller section. You can also consider the Azalea, a member of the Rhododendron family. There are also azaleas that bloom often during one season for even more continuous color.
Lily-of-the-Valley Shrub (Convallaria majalis)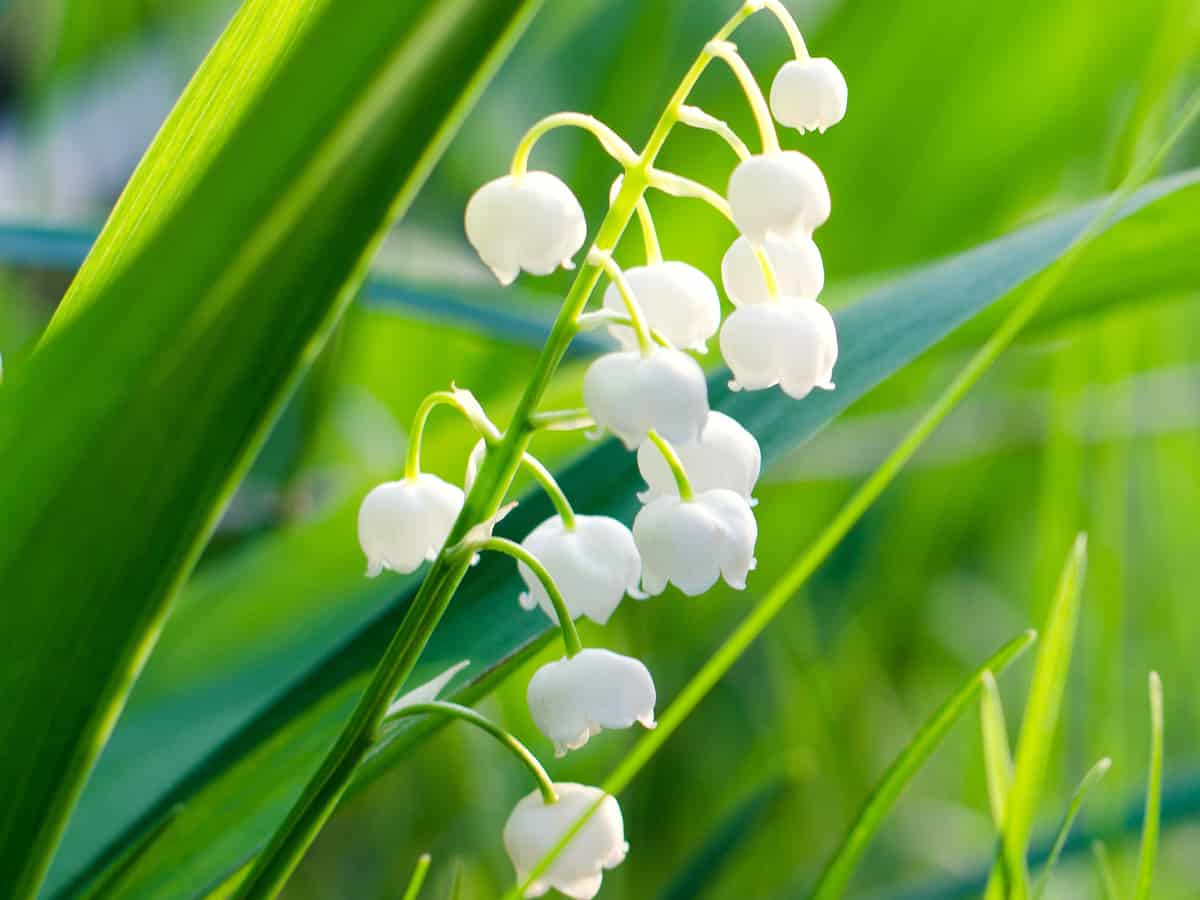 With fragrant, unique bell-shaped flowers, the Lily-of-the-Valley is a beautiful selection that will add whimsy to your garden. The Lily-of-the-Valley is one of the best perennial flowers to grow in a broad range of USDA hardiness zones, from zone 2 to 9.
The shrub prefers moist soil and partial shade, and as long as these conditions are met, the Lily-of-the-Valley is a relatively easy-care plant that is a prolific grower from year to year. Keep in mind, though, that the Lily-of-the-Valley is a poisonous plant, so you want to be careful that children and pets do not go near it.
Planting this flower in an out-of-the-way area ensures that your family can enjoy the sight and smell of the Lily-of-the-Valley without worrying about its potential for harm. However, the Lily-of-the-Valley is an ideal plant to grow as one of the home remedies for getting rid of cats in your yard. Cats and other critters usually steer clear of plants that upset their stomachs.
Serviceberry (Amelanchier arborea) – The Perfect Flowering Bush for Baking Enthusiasts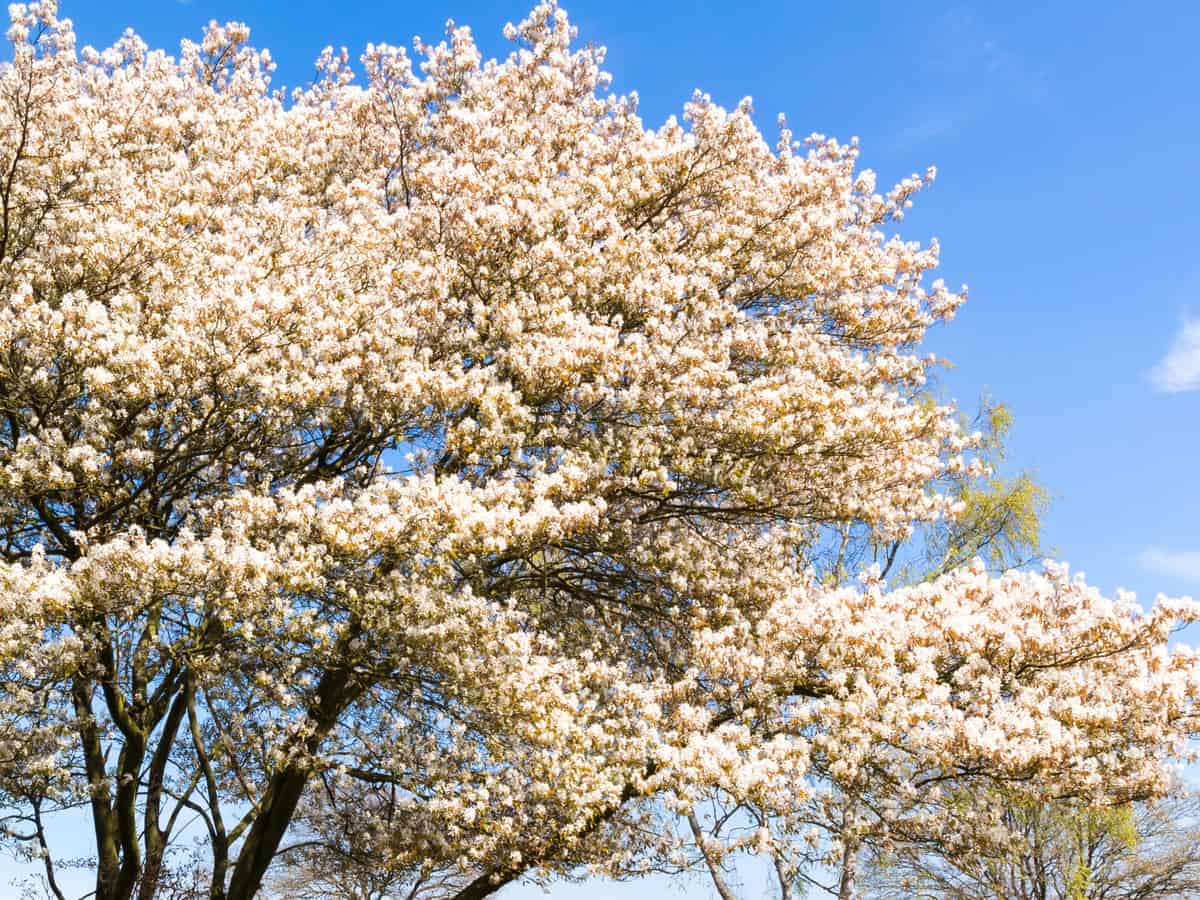 Able to grow in a broad range of USDA hardiness zones (2 to 9), the Serviceberry bush is one of the early spring flowering shrubs that produce silvery flowers which then give way to edible berries often used in baking pies, tarts, and making jams.
The Serviceberry bush is deciduous, meaning that it will have brilliant green leaves in the spring and summer and then lose those leaves at the end of autumn after turning yellow and orange. The fun coloring doesn't stop with autumn, though. The bark of the Serviceberry bush is pale grey and has streaks of red and brown running through it.
Clethra (Clethra alnifolia)
Another excellent option for those looking to help out their local pollinators, the Clethra is a truly unique plant that is sure to dazzle. With its conical white flower clusters, the Clethra is a popular stop for hummingbirds because of the deliciously fragrant flowers.
Happy in partial shade, the Clethra can also withstand more acidic soil, making it a hardy addition to your landscaping. It's so sturdy that in certain USDA hardiness zones, the Clethra can be one of the best evergreen shrubs and bushes that will provide a year-round patch of life in the garden.
Camellia (Camellia sp.) – Category Flowering Shrubs of the South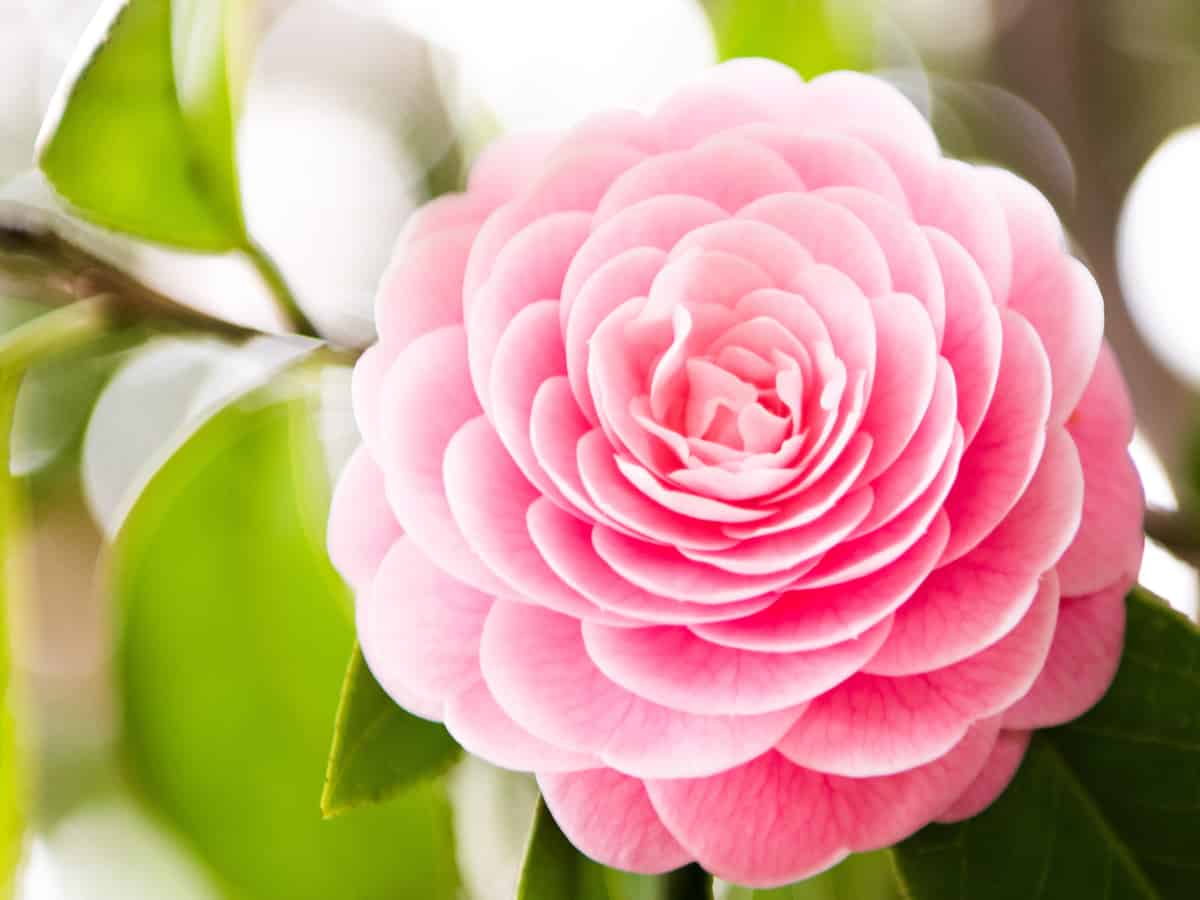 While the Camellia may be known throughout the American South, the plant originates from Asia, but thanks to the relatively similar climate, the Camellia thrives in the humid southern states. With over 3,000 varieties of Camellia, you will be able to find just about any flower color you want.
After the plant is established, it requires little care to continue growing. Pretty much as long as there isn't any salt spray in a coastal environment, you will have a blooming bush perfect for that shady corner of your yard. Just keep an eye out for yellow spots on the leaves, as this indicates sunburn.
Viburnum (Viburnum)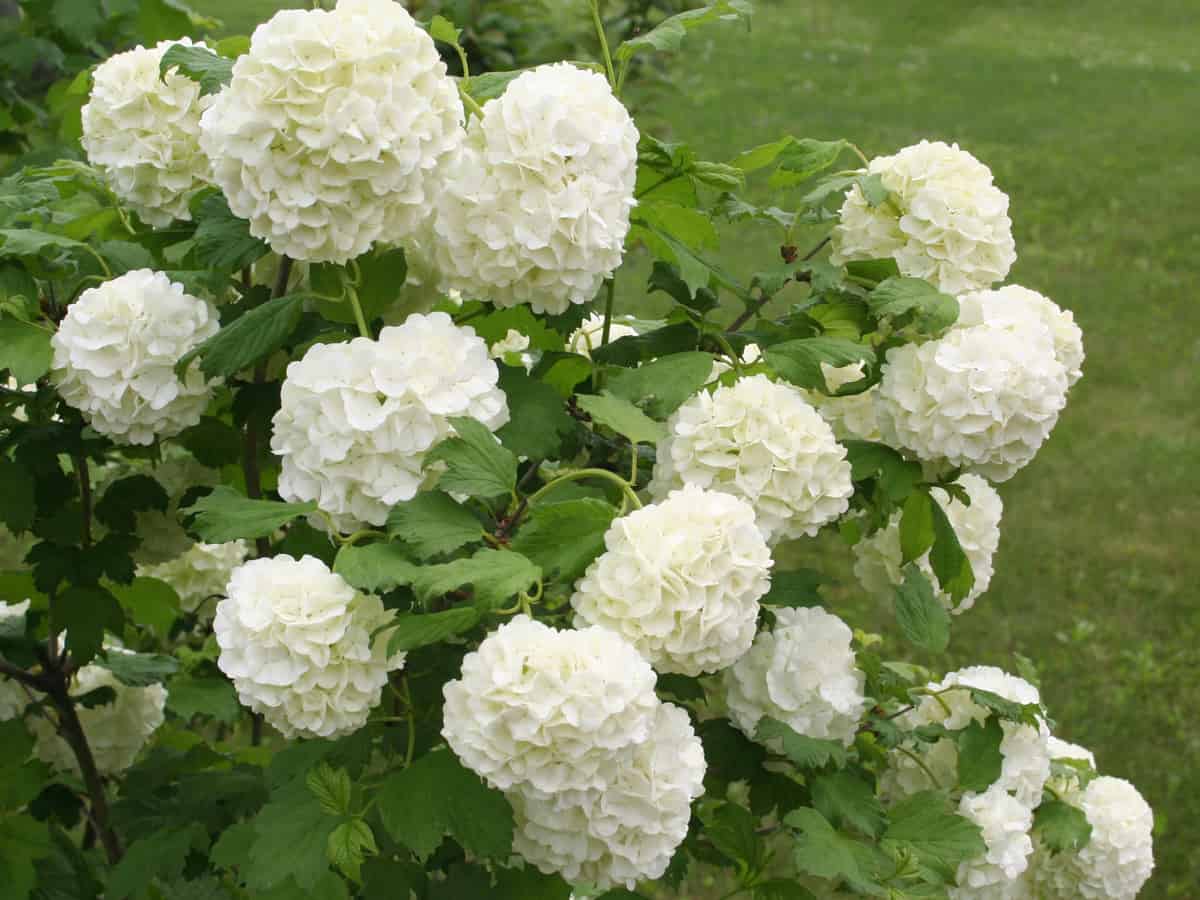 If you're looking for a beautiful shrub with white flowers that is going to offer you plenty of ground cover, then the Viburnum is the shrub for you. Preferring full sun or shady conditions, and also happy in almost any soil, this versatile plant can add that extra pop that you need in your landscape.
You can choose to have an evergreen shrub variety or a deciduous one, but your options may depend on your USDA hardiness zone. While the Viburnum can grow to be rather large, you can instead choose a dwarf variety if you only need a small area covered.
With so many beautiful shrubs to choose from, no matter your gardening level, you can have a truly painted landscape and garden. Whether you need something low-maintenance, something to add a little privacy to your yard, or you want to help the local pollinators, cultivate your garden to fit your wants and needs and feel confident while creating it.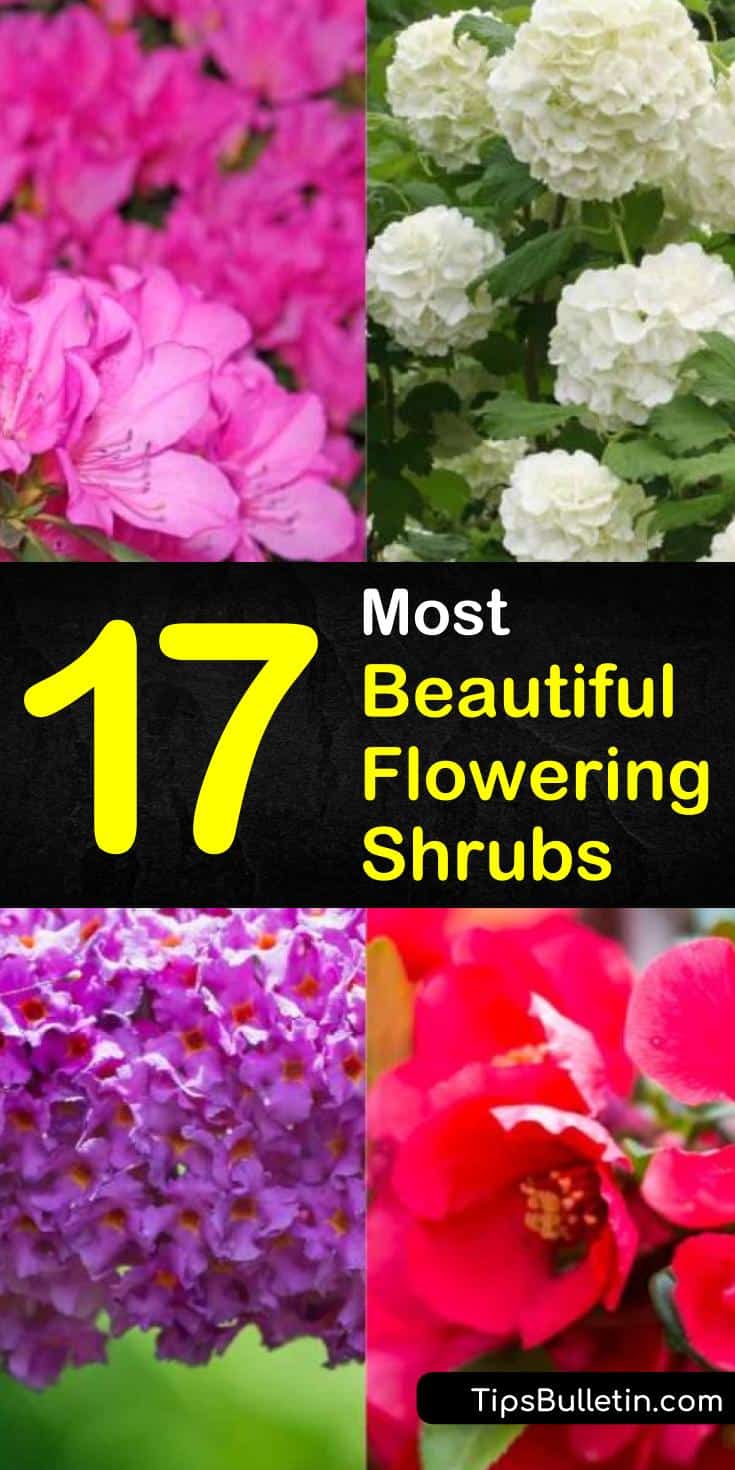 If these flowering shrubs gave you some landscaping ideas, then please share this list of popular shrubs with your friends on Facebook and Pinterest.