Our homes should be welcoming places that look and smell amazing. When we have a house filled with beautiful, growing plants that add delightful scents, we enjoy our time there more and find it easier to relax. Having fragrant indoor plants allows us to de-stress and makes our families more comfortable.
A home that includes indoor plants that smell good is a more beautiful place to be and improves every aspect of our lives. We'll help you find the perfect fragrant houseplants for your home.
In this article, you'll learn which plants are just right for your low-light areas and which ones will do well in bright and sunny spots. And, we show you the ideal plants to grace your living room and dining room. "I always remind my clients that incorporating fragrant plants into their decor not only beautifies the space but also enhances their mood with natural scents," says Julia Hodges, a seasoned practitioner in the field of plants, gardening, and growing food.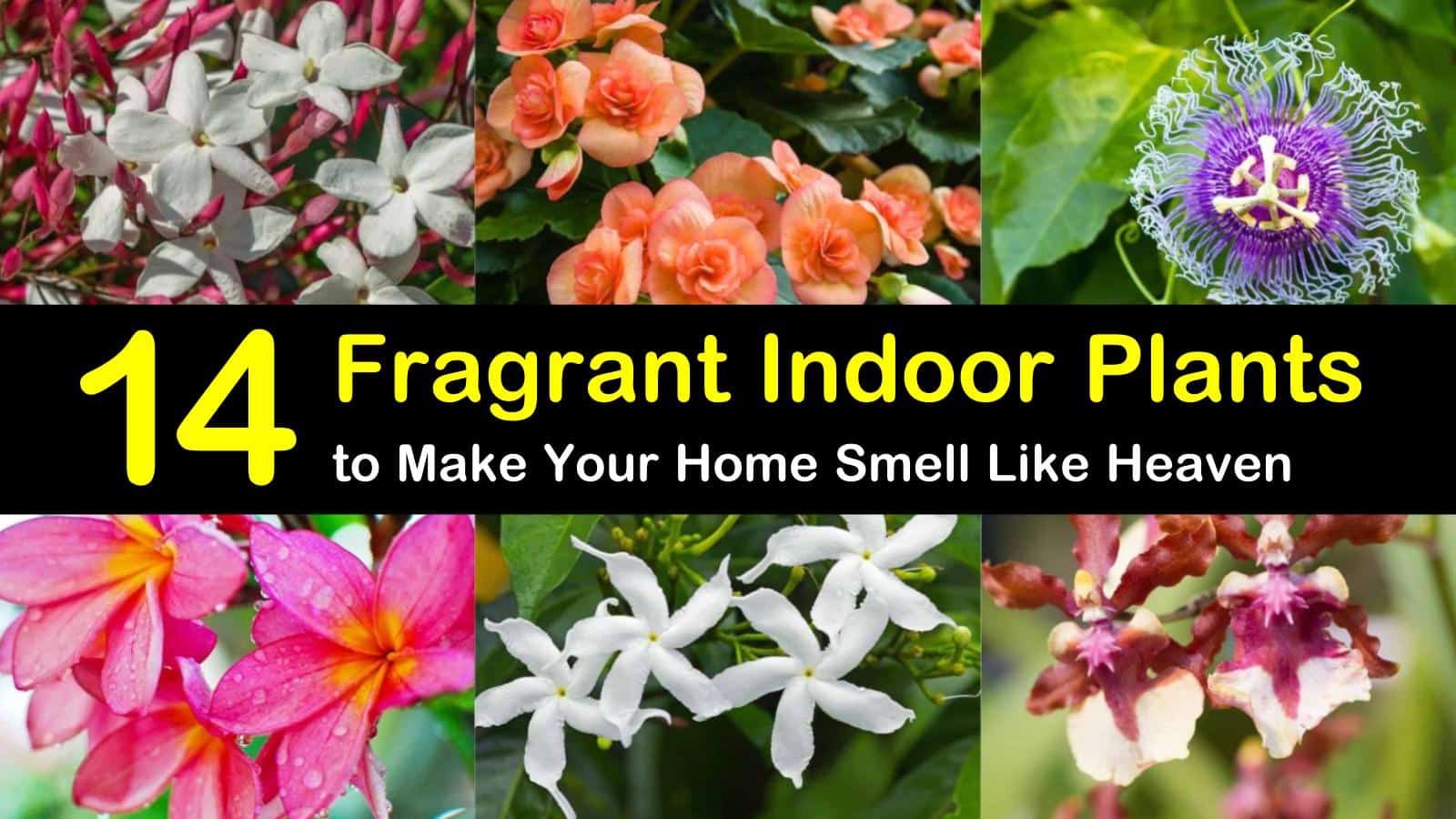 Sweet-Smelling Indoor Plants to Liven Up Your Home
Having a beautiful and sweet-smelling home is easier than you might think. After you finish our guide, you'll be ready to start picking out fragrant indoor plants for every room in your house.
You're in luck when you work with fragrant houseplants because you'll be planting them indoors. That means you don't have to worry as much about spring freezes.
Your plants will live in pots and experience relatively stable environments without massive temperature swings. Your timing is mostly down to when you have the time and inclination to start planting.
When Should I Plant Indoor Plants that Smell Good?
If you're planting from bulbs, they are more available during the springtime and other popular planting periods. Make sure to give yourself enough free time to give your new house residents thorough care.
You might find that you do better if you plant all of your fragrant plants at the same time, as that will allow you to deal with growing pains for all of your houseplants at the same time.
How Do I Plant Fragrant Indoor Plants?
To give your new plants their best shots at surviving and thriving, provide them with all of the comforts of home. Give them appropriately sized containers and the correct soil types. You'll also need to check to see whether the plants enjoy the light and other environmental conditions where you place them and make adjustments if needed.
Every plant will have different planting requirements based on their specific needs. To ensure that you're covering your bases and helping your plants take root and start to grow, check your local agriculture office. They're there to answer your questions and make sure that you're familiar with local conditions when planting anything.
How Do I Care for Fragrant Houseplants?
Plants aren't much different than people when you get down to it. Both people and plants need food and attention to thrive. You'll want to check on your plants regularly and make sure that they don't lack anything that they require.
A little extra TLC means the world to your plants and can take them from sickly to lush in a few days. If your plants require bright light to do well, make sure to provide it. You should also rotate light-craving plants on a regular schedule to ensure that one side doesn't get the lion's share of light.
If you don't rotate them, you can wind up with a crooked plant that has a lot of growth on one side and nothing on the other. Use a moisture gauge to check soil conditions for each plant, and treat your indoor plants that smell good with fertilizer if they require it.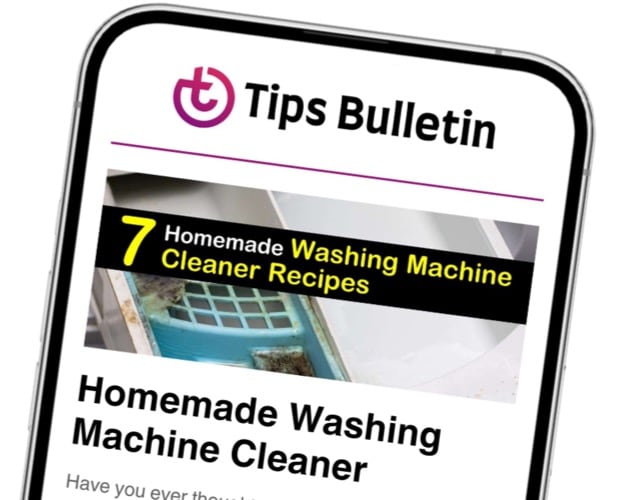 Finally, an email that Transforms Your Home.
Get the latest home and garden tips from our experts, delivered straight to your inbox.
While inspecting your plants, be sure to look for any insects that may have appeared since you last looked. Unfortunately, aphids on houseplants, as well as fungus gnats, can sometimes be a problem. If you find them, there are many different home remedies available to help you get rid of the nasty bugs.
Sharry Baby Orchid (Jamie Sutton x Honolulu) – Beautiful Fragrant Houseplant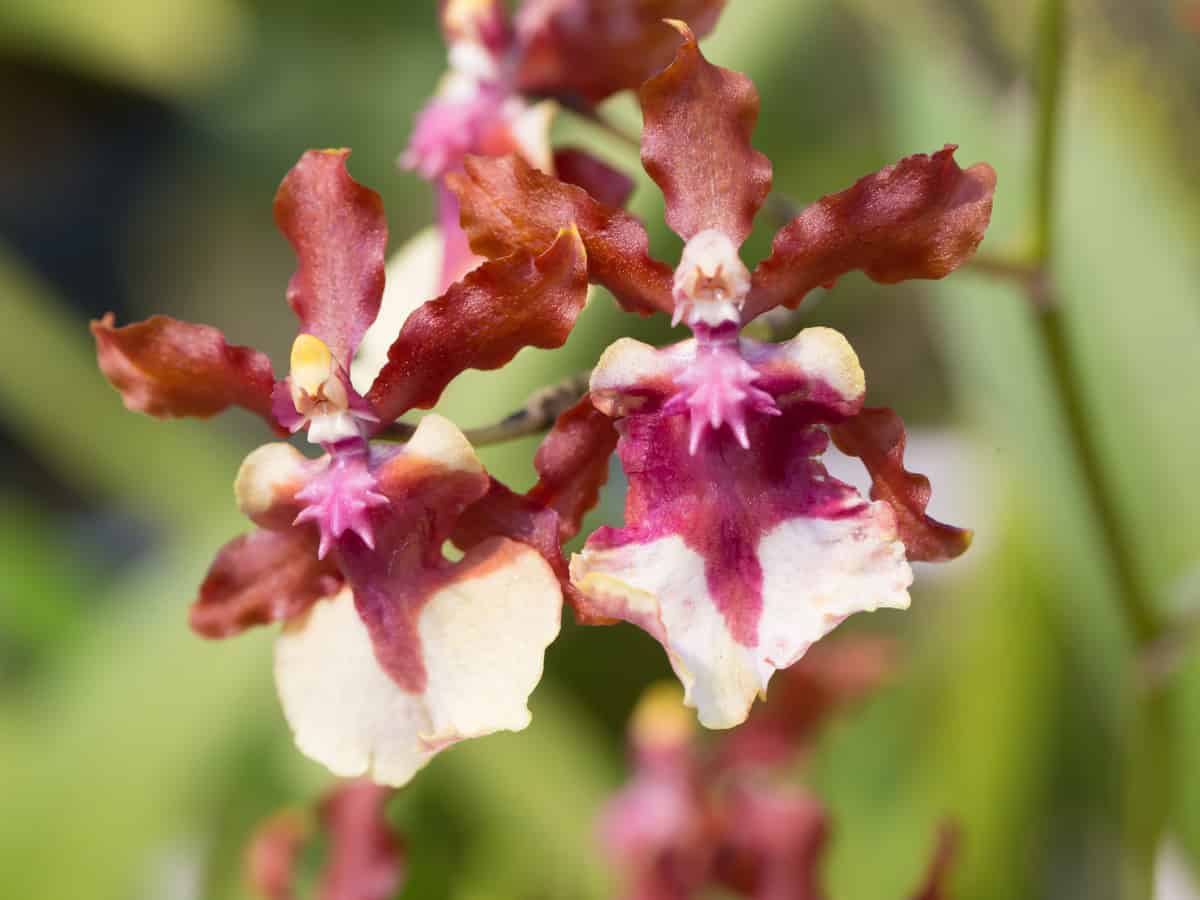 For a plant that combines beauty and beautiful scents, you can't go wrong with an oncidium orchid. Orchids are often difficult to care for, but the Sharry Baby stands apart from others and is one of the easy to grow houseplants.
It's the perfect choice for folks who like orchids but don't have the time or energy to care for finicky plants. The Sharry Baby Orchid likes a nice amount of high light.
Place it near a sunny window or grow light to allow it to get a regular dose of bright light. Fertilize this plant during the growing season and water your Sharry Baby frequently for best results.
Madagascar Jasmine (Stephanotis floribunda)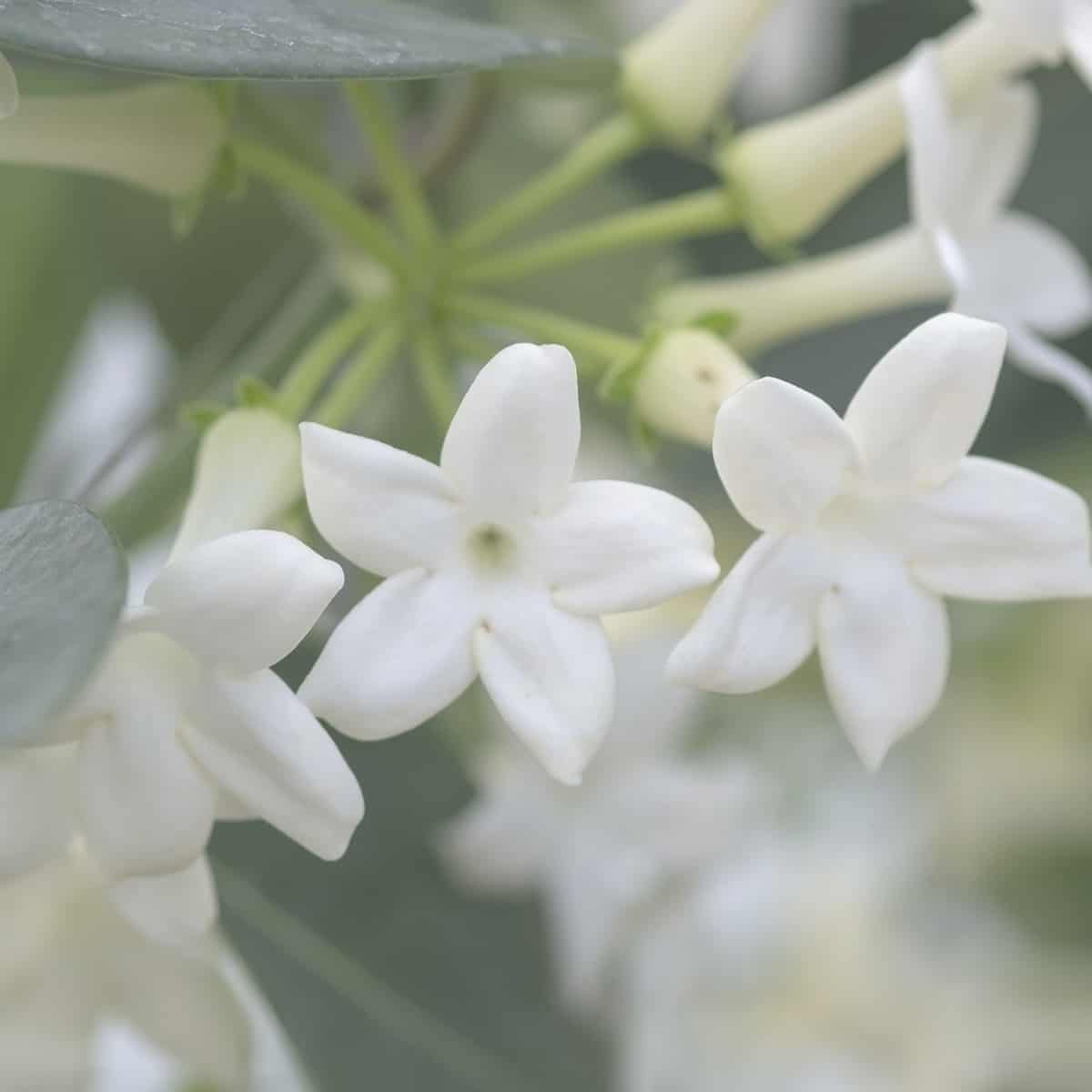 The Madagascar Jasmine has a deceptive name. This handsome houseplant is not a jasmine plant but is instead a shrub with similar characteristics and sweet scent. These sweet smelling shrubs produce waxy, white flowers and deep green, broad leaves that really make a statement.
Plant these beautiful indoor flowers wherever you want a splash of elegance and natural air fresheners. The Madagascar Jasmine likes lots of moisture and warm temperatures, so water the plant frequently, and check the soil to ensure that it's getting enough nutrients.
The soil needs to drain well, so use a loamy potting soil to avoid root rot. Include a trellis or pole in the pot for the Madagascar Jasmine to climb. It's a lovely addition to the interior of your home.
Plumeria (Plumeria x)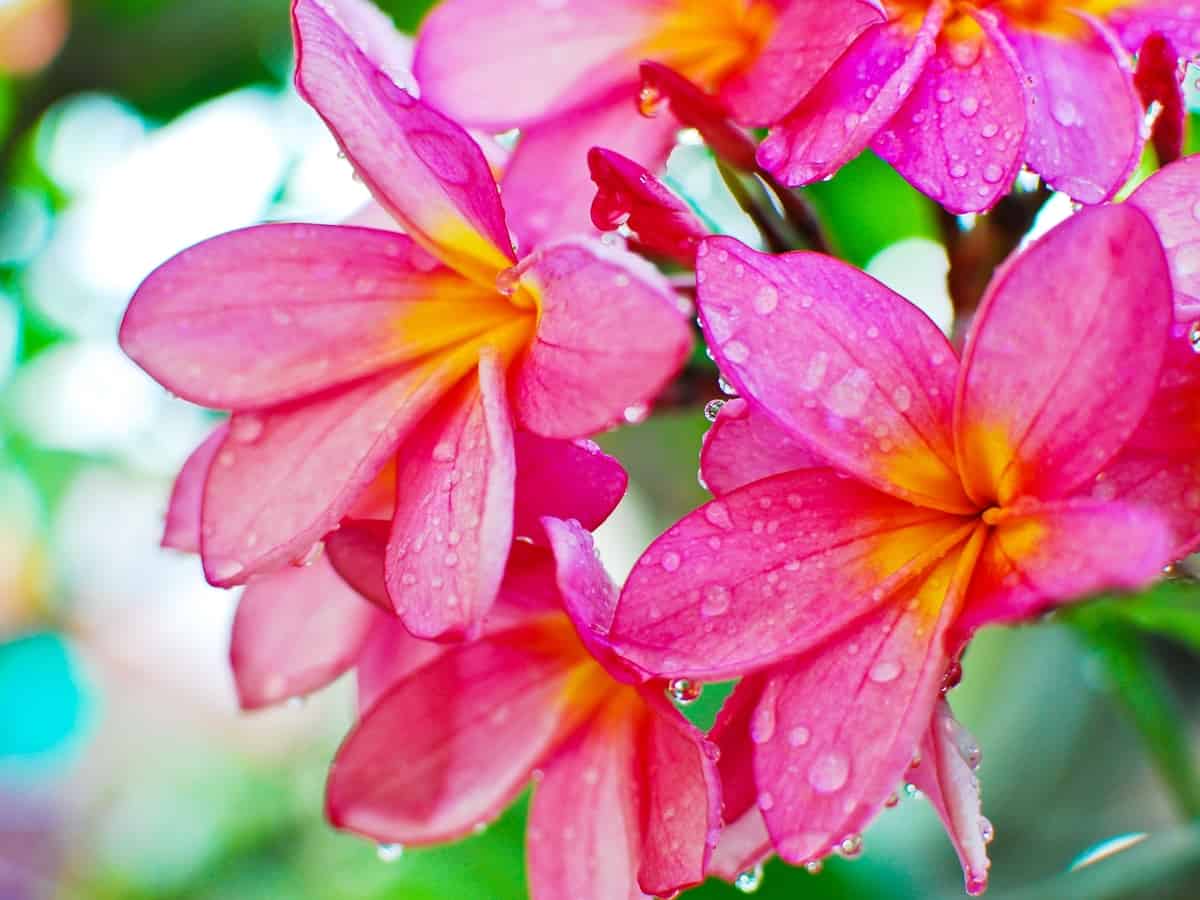 If you've been near a traditional Hawaiian lei and were able to smell its sweet fragrance, you're already familiar with the Plumeria. This gorgeous tree originates in tropical jungles and produces stunning blossoms of white, yellow, red, pink, and purple flowers.
It's a fantastic-looking plant and will spruce up any room in which it lives. Because of its tropical origins, grow your Plumeria in conditions that mimic a typical jungle environment.
Make sure to keep the plant comfortable by watering it frequently throughout the spring and summer. Cut back on watering in the autumn and winter months. Make a lovely display with your Plumeria and a couple of different types of indoor palm plants for a really tropical feel in a sunroom or other area of the home.
Gardenia (Gardenia augusta) – Spectacular Indoor Plants that Smell Good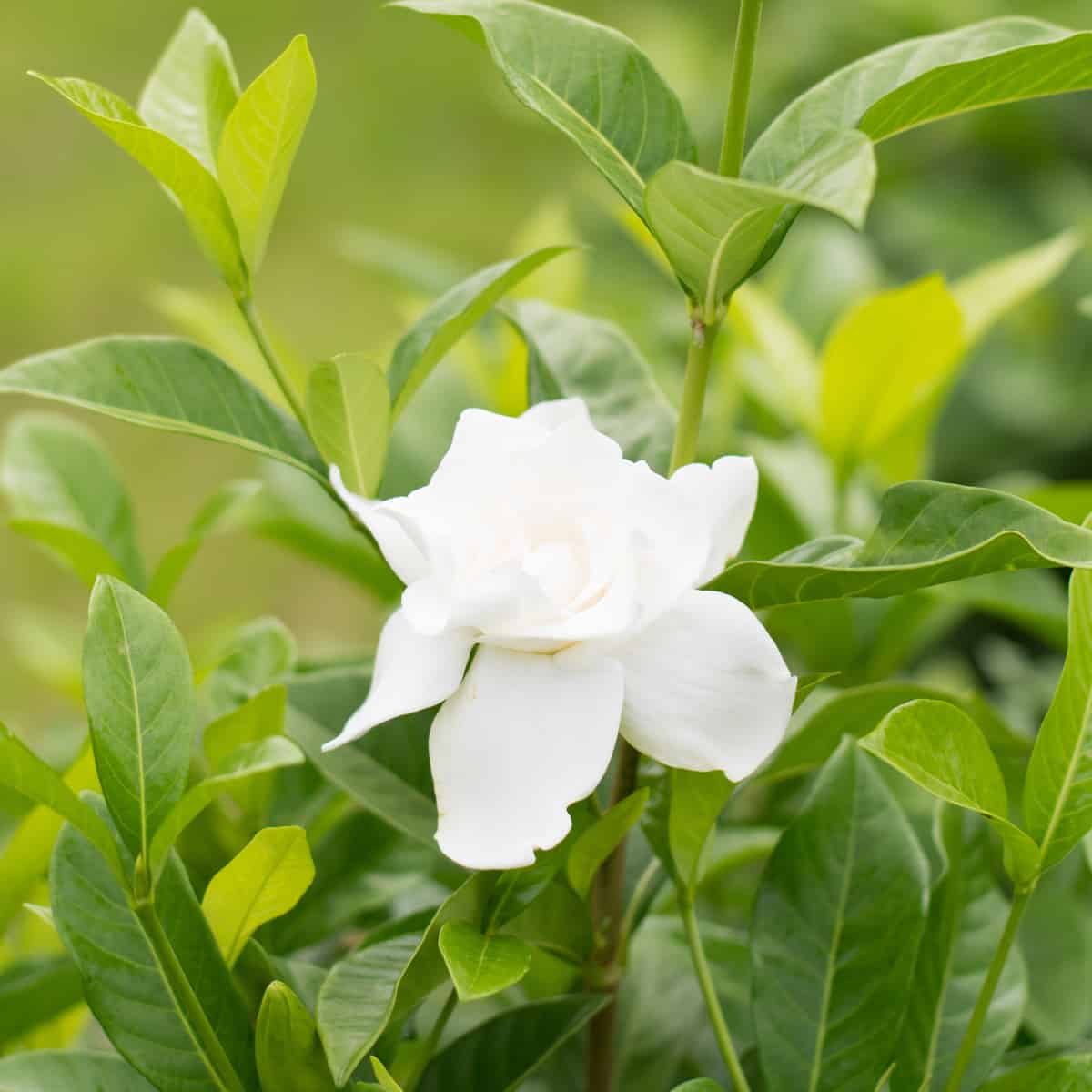 Do you have a green thumb? Do you enjoy working with plants that require a little extra attention? You'll love the Gardenia.
The Gardenia is a compact little plant that produces glossy green leaves and an incredible, unforgettable fragrance. If you have asked yourself, "How do I make my apartment smell better?" you can't go wrong with this plant.
Although you need a few gardening skills to work with this sensitive plant, your home will thank you. You'll do best with your Gardenias when you give them lots of sunlight and plenty of water as it establishes itself.
Make sure to feed your Gardenia fertilizer all spring and summer, then taper off when autumn arrives. Your Gardenia will be happiest in a consistent temperature that is neither too hot nor too cold.
Indoor Jasmine (Jasminum polyanthum)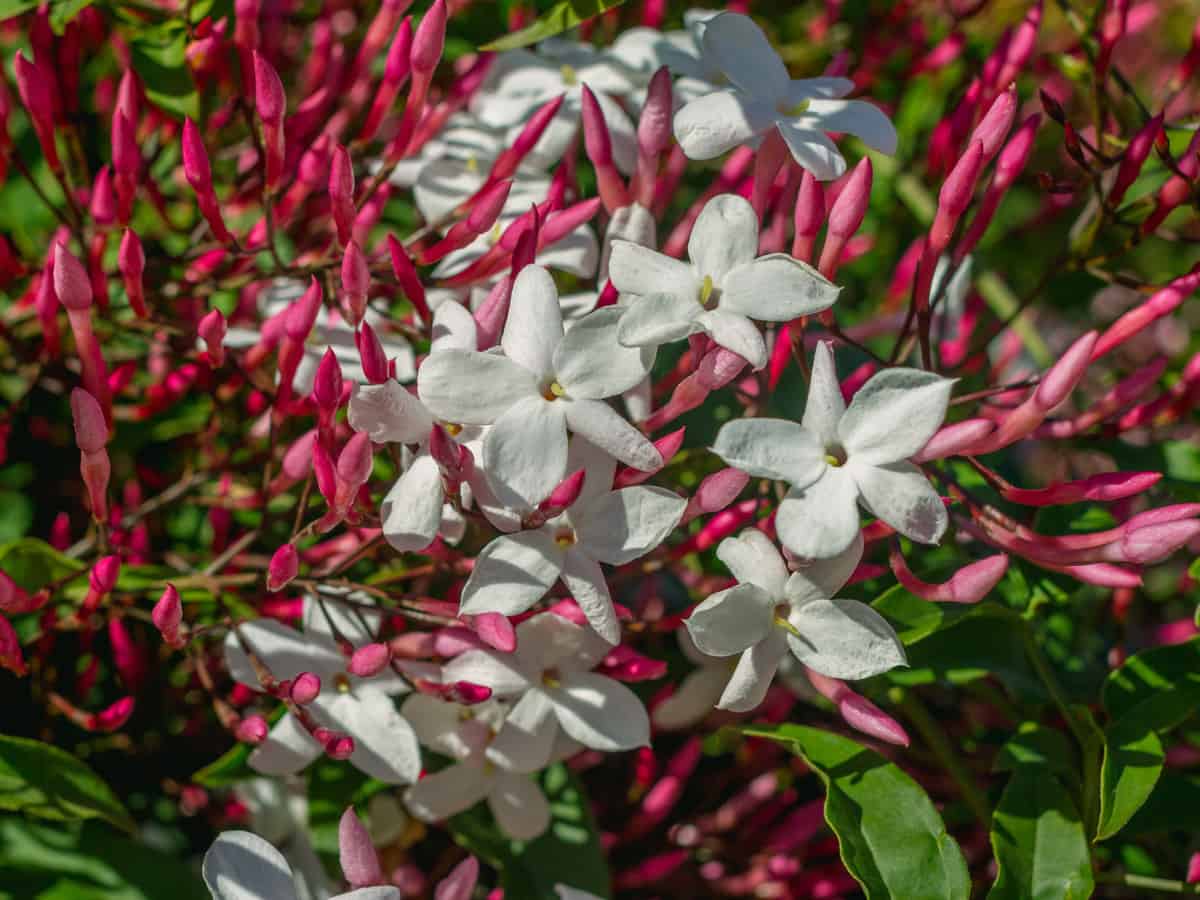 Not every indoor plant or outdoor plant follows the same rules and blooms in the spring and summer.
Some easy to grow indoor plants, such as the Indoor Jasmine, produce blooms in the cooler months and are perfect houseplants for folks who like a bit of flowering and color in the wintertime when the landscape is typically rather drab.
As a bonus, the Indoor Jasmine is one of the best hard to kill indoor plants so it's great if your thumb is a little on the brown rather than the green side. It's one of the best low-maintenance fragrant houseplants for people with cold indoor temperatures and it's a great way to brighten an indoor space.
Despite its name, the Indoor Jasmine loves spending quality time outside to soak up sunlight and catch a cool breeze. Try to put your Jasmine out for a few hours a day when it isn't overly hot.
This indoor hanging plant loves a trellis or other climbing framework, too. Add one to your Jasmine plants' pots or hanging baskets to accommodate their climbing habit and encourage them to spread.
Cuban Oregano (Plectranthus amboinicus)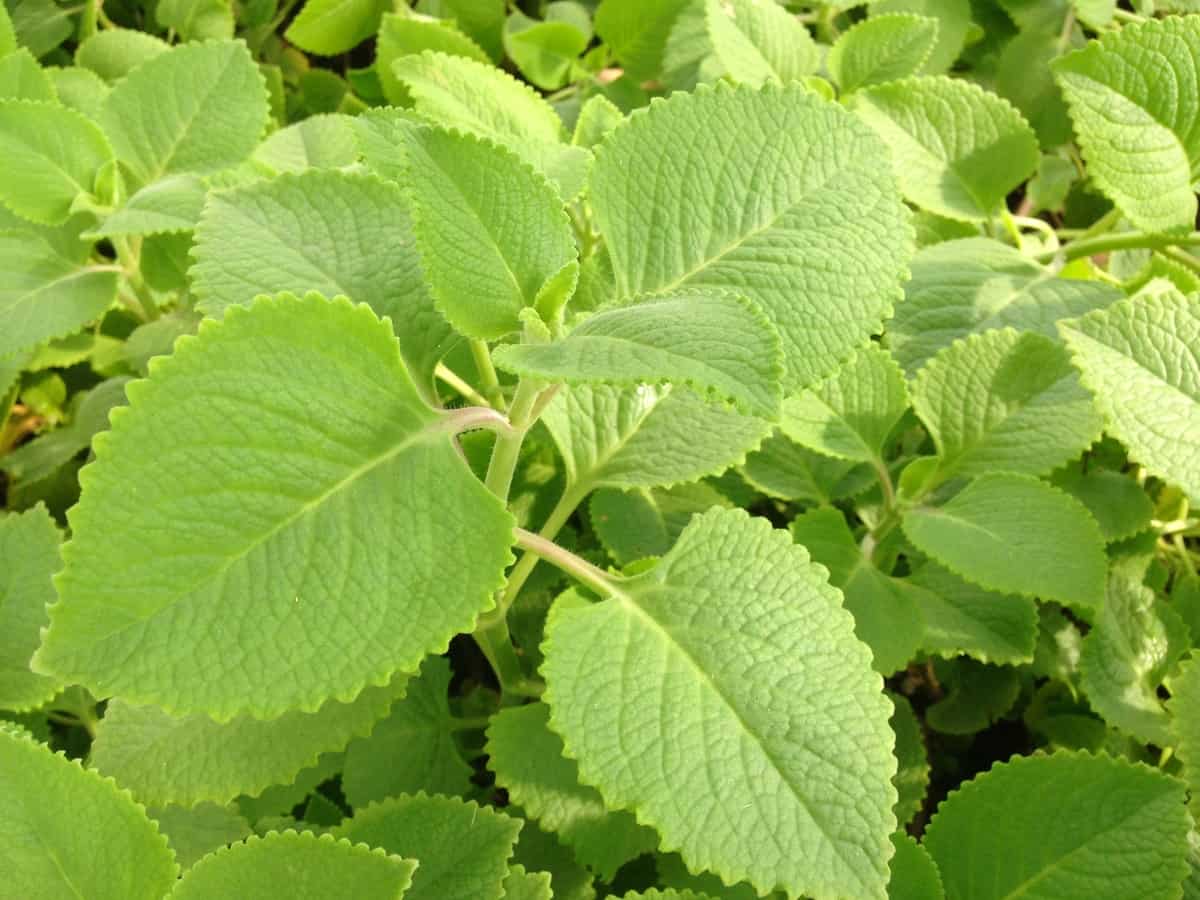 There's nothing better than having an indoor plant that pulls double duty. That's what you get with the Cuban Oregano plant, which combines good looks and appealing scent with a delicate flavor.
A Cuban Oregano plant will liven up any room in which it lives, and you can use its leaves to season your family's meals. Protect your Cuban Oregano from breezes, which can disturb it and dry it out.
It's easiest to plant the Oregano from cuttings, so if you want to start a new plant, add a cutting to potting soil and water it. Ensure that the soil stays moist, but do not saturate the roots.
Angel's Trumpet (Brugmansia x) – Amazing and Fragrant Indoor Plants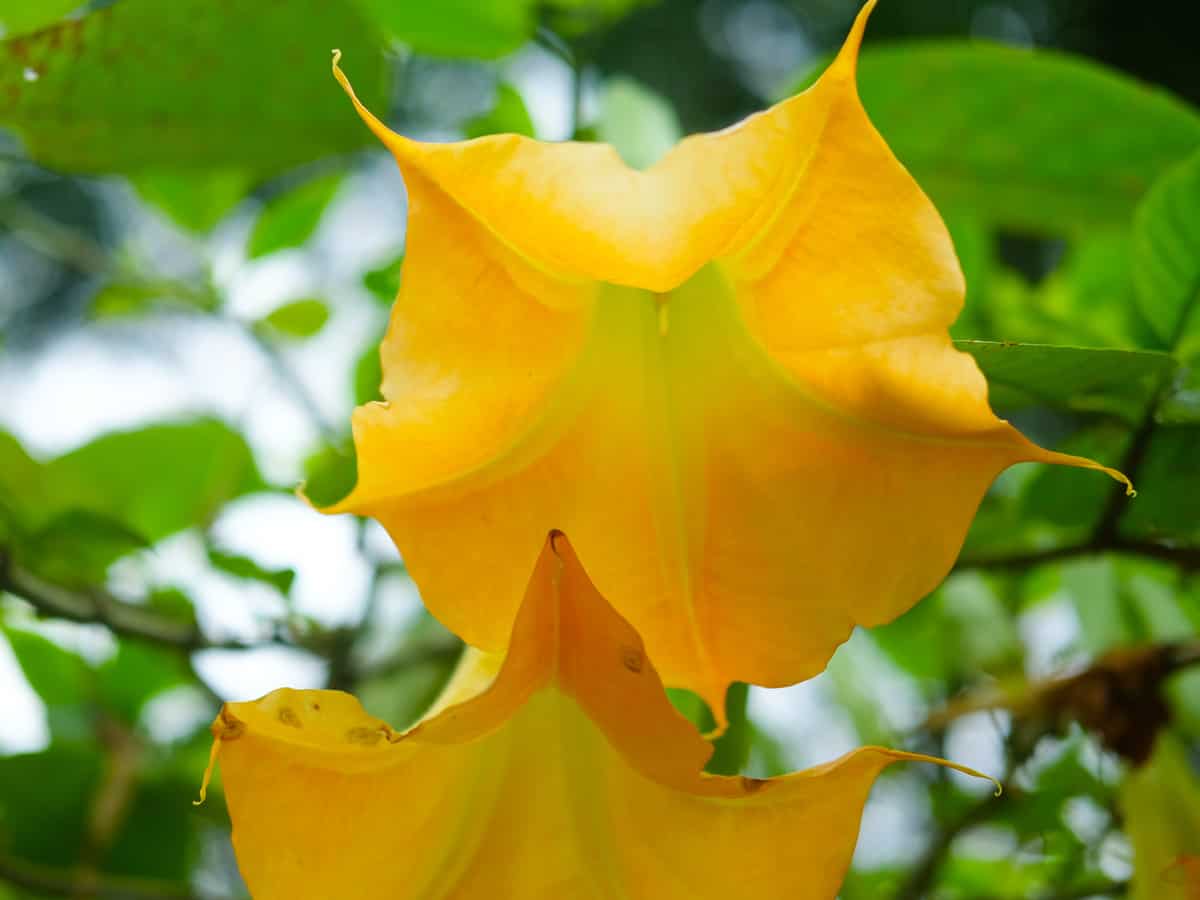 Are you looking for an indoor plant that not only smells great but also gives you a visual spectacle? Meet Angel's Trumpet. This remarkable plant produces gorgeous pink and orange flowers that do indeed resemble a trumpet.
Your home will look incredible and will smell fantastic, too. Because it is poisonous, the Angels Trumpet isn't the right plant for folks with small children or curious pets.
You're likely to encounter pests on your Angel's Trumpet from time to time, too. Try to use a method of getting rid of spider mites naturally to keep them in good shape.
Sweet Lemon Tree (Citrus ujukitsu)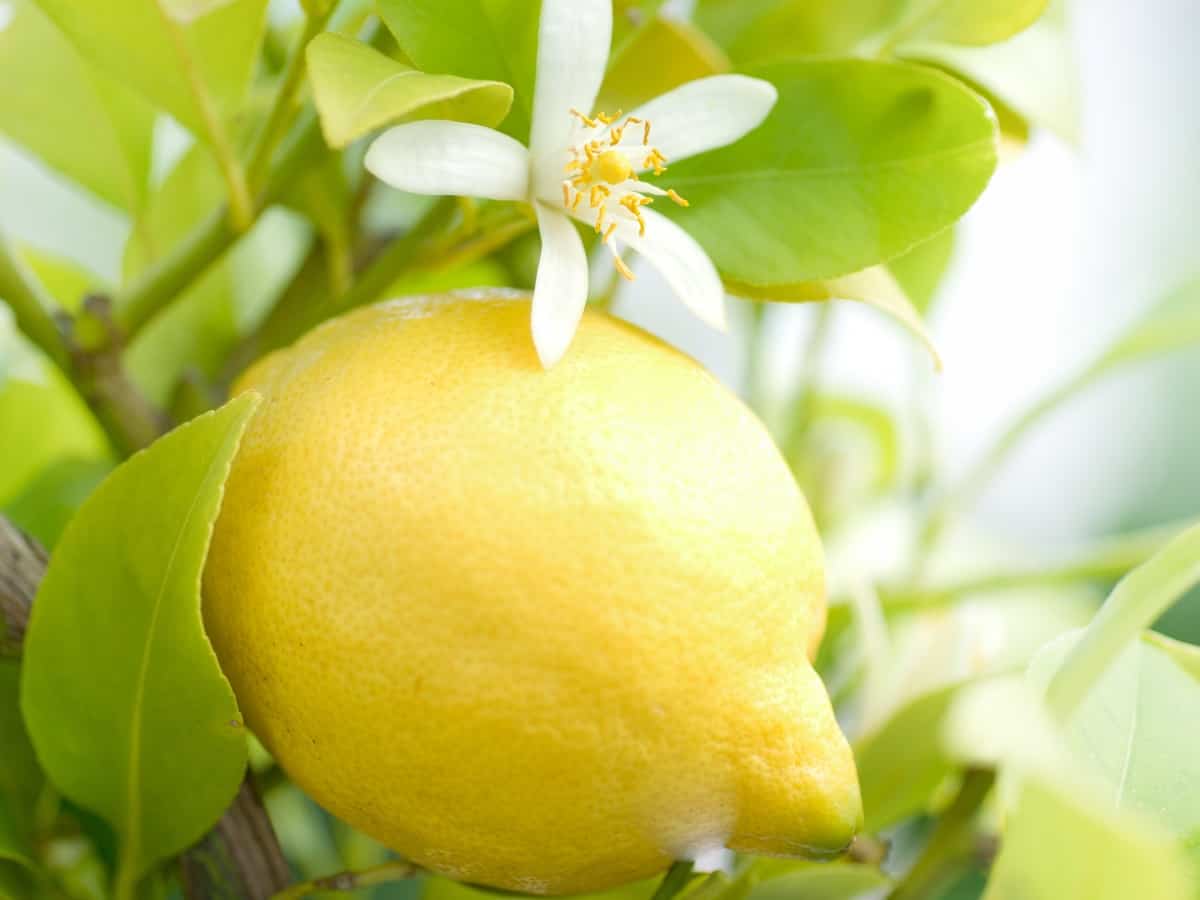 Citrus plants are the perfect companions for your home and they make ideal trees with fragrant flowers that have delicious fruits after flowering. The beauty of a citrus plant such as Sweet Lemons is that they fill multiple roles.
They not only smell and look fantastic, but they always land on lists of what plants keep flies away and are perfect for most homes. Plant your Sweet Lemon tree in slightly acidic potting soil that offers good drainage.
Plan on your tree topping out at between three and five feet, and plant it in a large enough pot to accommodate its root structure and gives it room to grow. Keep the tree in temperatures between 55 and 70°F.
Begonia (Begonia x)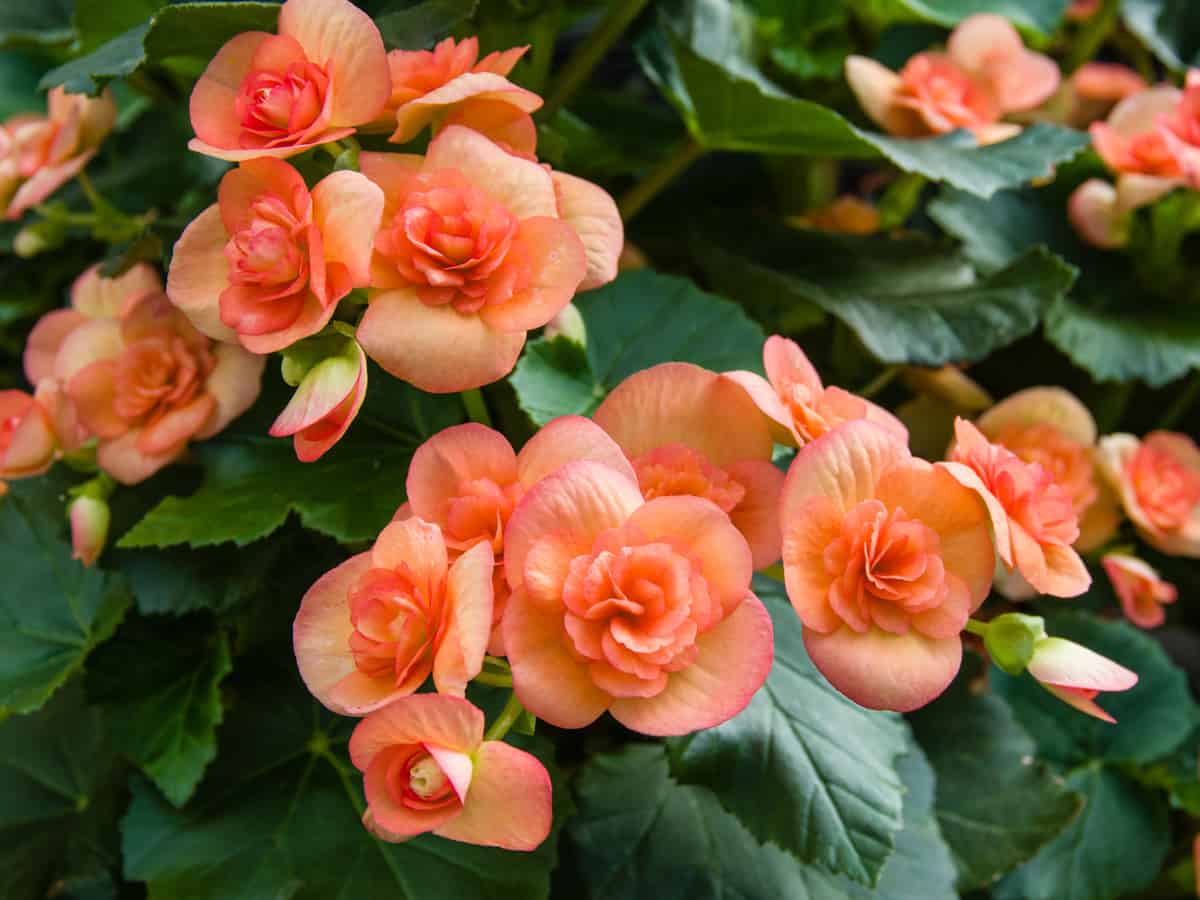 Begonias are well known and well-loved as houseplants, as well as being easy to care for indoor flowers, and you'll fall for them, as well. There are plenty of scentless Begonia varieties, but you can also find some fantastically fragrant members of the Begonia family, such as the Tea Rose Begonia.
Whichever one you choose will reward you with stunning pink flowers and dark green leaves. Begonias prefer high humidity and hot conditions, so give your indoor ones plenty of water and mist.
Add some to a hanging basket in the bathroom for just the right growing conditions. Or, place these good smelling flowers near a sun-facing window for the best results and lots of blooms.
However, you can also use a bright grow light if you don't have bright natural light available. It's one of the best plants for mixed light so it does well in almost every room in your home. Although it's not technically one of the best low light indoor plants, it can handle some shade.
Arabian Jasmine (Jasminum sambac) – Remarkable Fragrant Houseplant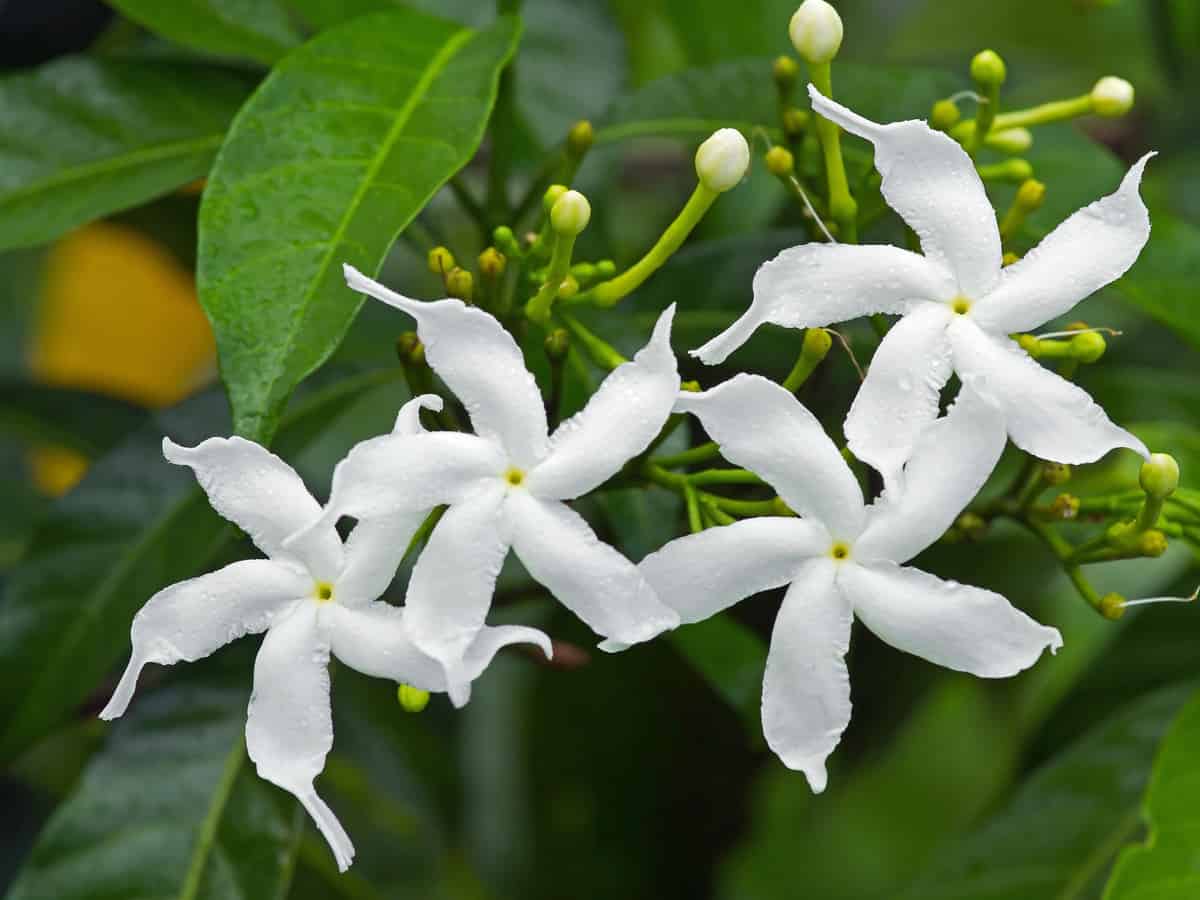 If you've had jasmine tea at some point, you've already encountered Arabian Jasmine. This climbing vine produces bright white flowers and broad green leaves, and the flowers are perfect for drying and brewing.
Jasmine scent is unmistakable and delightful, and you can enjoy it in your home. Jasmine needs a trellis or other climbing framework if you want it to do well.
Keep your plant out of drafty spots, and feed it fertilizer throughout the spring and summer. Grow Arabian Jasmine in bright sunlight. Give it plenty of water, but don't allow the roots to sit in damp soil.
Eucalyptus (Eucalyptus cinerea)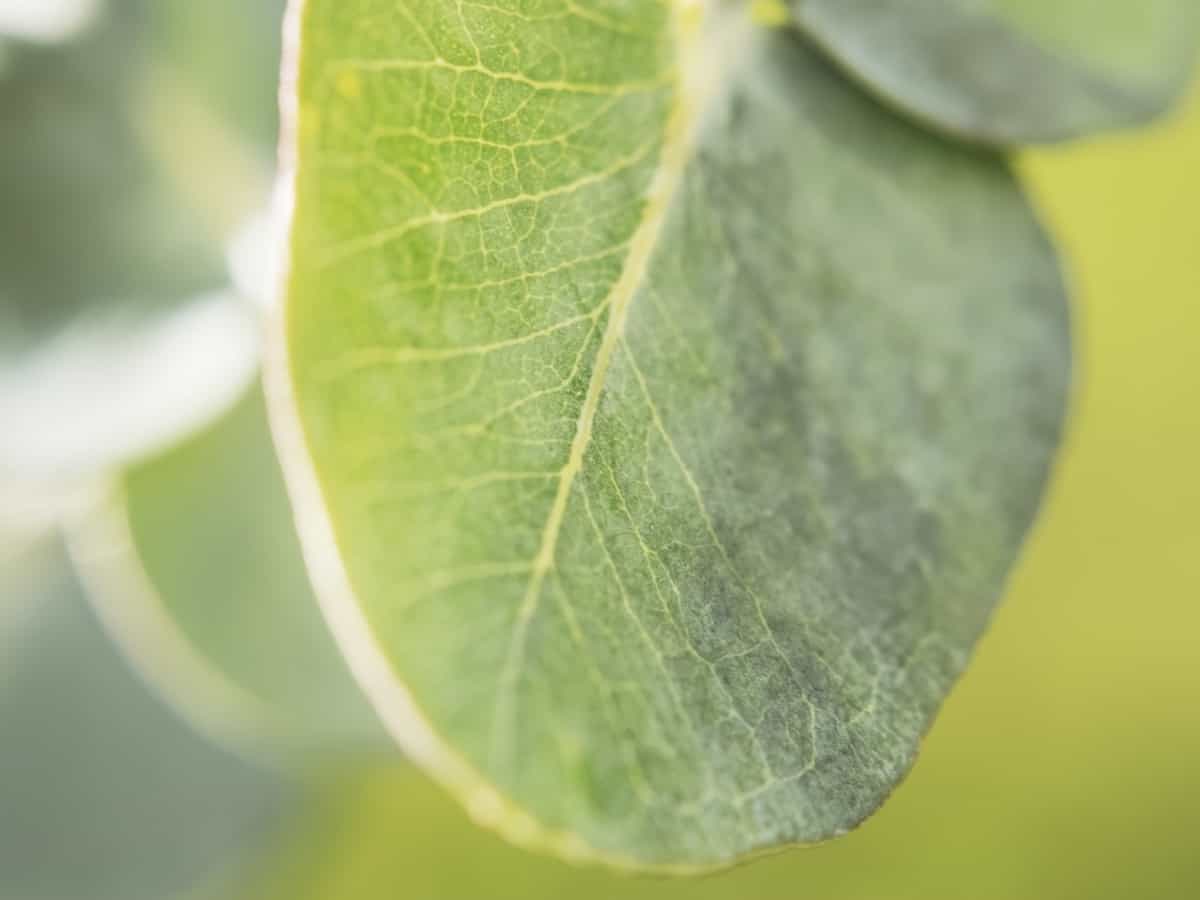 Like the Arabian Jasmine, the Eucalyptus is a multi-talented performer. This gorgeous and unusual-looking plant has bluish-grey round leaves and offers a beautiful display. You can crack open the leaves for use as a soothing topical agent for your skin.
It's also one of the top indoor plants that clean the air. If you want a plant that combines looks and utility, the Eucalyptus is the one for you. Eucalyptus plants prefer consistent environments.
Make sure your plant doesn't have to deal with wild temperature swings and keep it in a spot protected from hot or cold breezes. Prune your Eucalyptus regularly to maintain its bushy shape.
Sweet Bay (Laurus nobilis)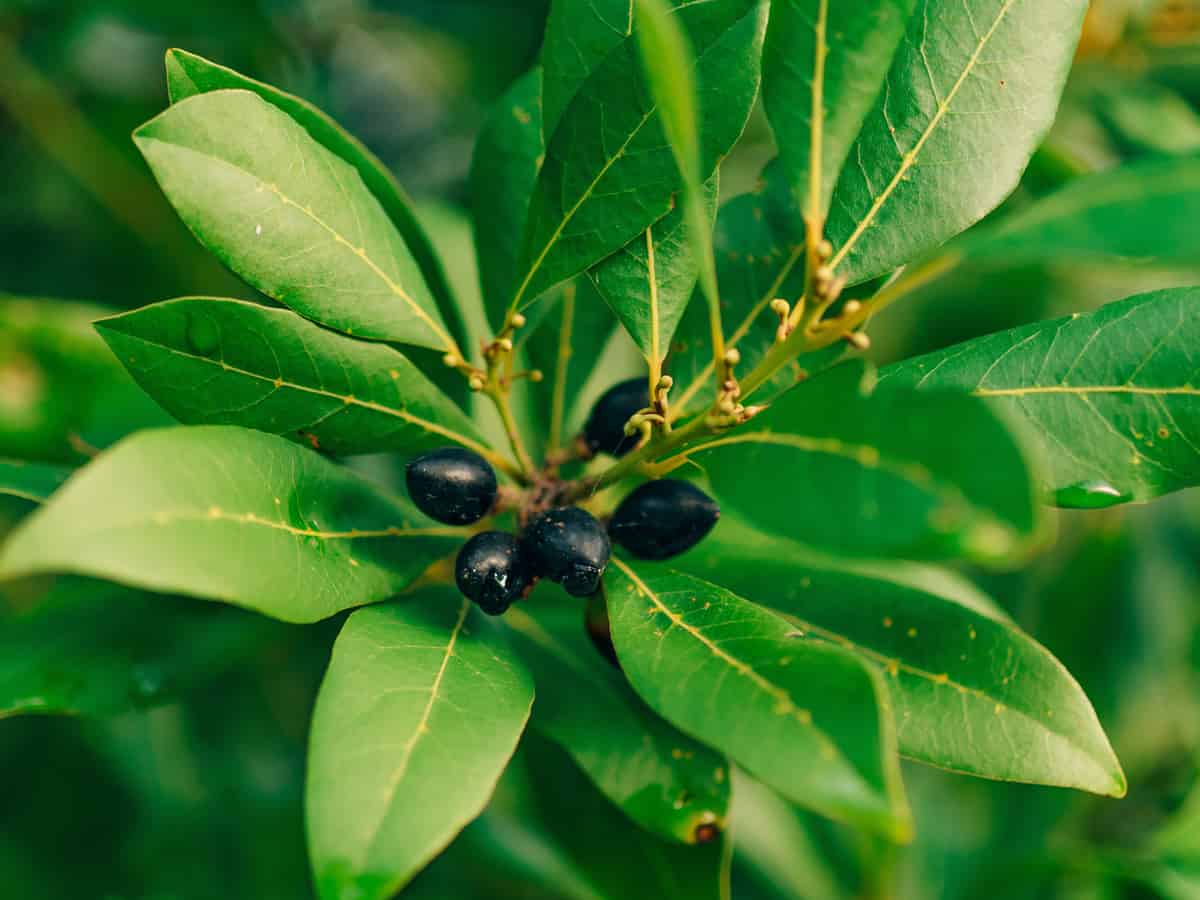 Anyone who's enjoyed the scent and flavor of a rich and flavorful stew or soup is already familiar with Sweet Bay. The Sweet Bay bursts into glossy leaves that give off a sophisticated, spicy scent and flavor that goes wonderfully with long-cooking foods. It'll make your home look lovely, as well.
Keep the Sweet Bay in medium to bright sunlight for it to thrive. While the plant loves humid conditions, allow it to go through its normal life cycle. So, let the soil get a bit drier when wintertime comes around to trigger the plant to go dormant.
Orange Jessamine (Murraya paniculata) – Indoor Plants that Smell Good and Look Beautiful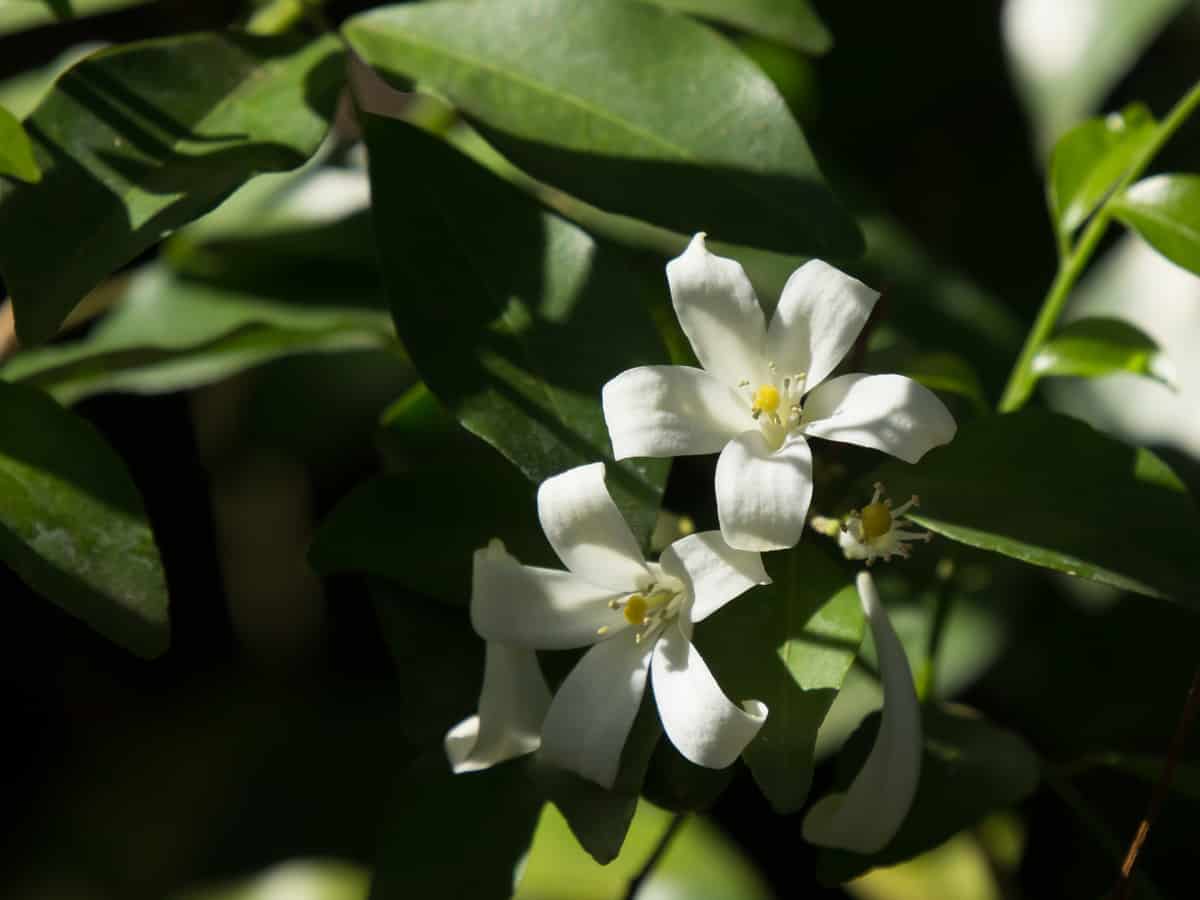 Do you like citrus scents but want a manageable shrub? You'll love the Orange Jessamine. This attractive and bushy green plant bursts into small, white, fragrant flowers that produce an overpowering orange fragrance.
The Jessamine is one of the best home remedies to keep flies away, thanks to its scent, and it's perfect for your home. While you can grow your Orange Jessamine in light conditions ranging from low to bright, it will do best in brighter spots.
If the plant doesn't seem to want to bloom, try moving it to a sunnier location. Give the Jessamine lots of water and nutrients during the growing season, but reduce the water and cut out the fertilizer in the fall and winter.
Passionflower (Passiflora x)
Sometimes, you want a plant that gives you great scents and knocks you out with its good looks. Passionflowers are perennials for fragrance and unusual beauty. The Passionflower has small, spade-shaped green leaves that look good on their own.
Its party piece, though, is its incredible purple flowers with hairlike tendrils and yellow centers. Keep your Passionflower well protected from drafty areas, and make sure it gets sufficient sunlight. The Passionflower likes moist soil, but you should never soak it.
Allow the soil to dry out from time to time. Because the plant grows quickly, include a trellis or other climbing framework in the container.
We hope you had a blast checking out our ideas for aromatic indoor plants. It's essential to keep our homes looking and smelling their best, and houseplants can help us get there. Our gardening tips show you which great-smelling houseplants can grace your home and make it a happier and sweeter-smelling year-round place to live.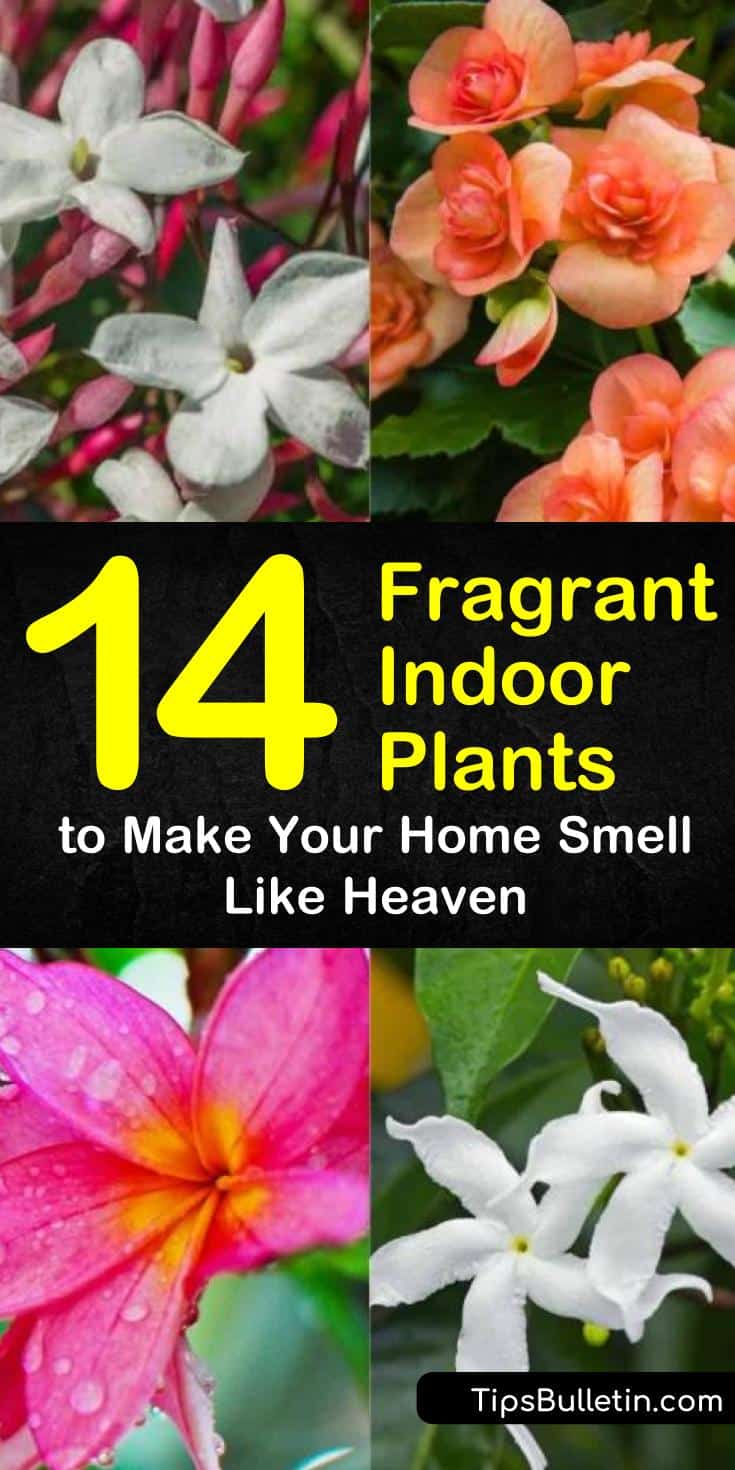 Thanks for diving into our fragrant houseplants guide. If our fragrant indoor plants tips helped you, we'd appreciate it if you'd help us by sharing this article on indoor plants that smell good with your family and friends on Pinterest and Facebook.