There is something special about growing a fruit-producing vine in the backyard. Not only do these plants fill empty spaces of a trellis or fence with lush foliage, but they also grow delicious fruits year after year. Fruit vines are also the perfect remedy for growing your own food in a yard with limited space.
There are many benefits to growing vertical, edible gardens. The plants climb their way up and around a structure, leaving a trail of green leaves in their wake. Small flowers stagger their way through the vines, followed by dangling fruits waiting for you to pluck them during harvest time. While it's natural to think of these vines as a sole means of providing fruit, they have more to offer.
We like to think of them as a four-in-one plant. They add visual appeal to the garden, create a private space, attract pollinators, and bring food to the table. And, to top it off, many of them are very easy to grow.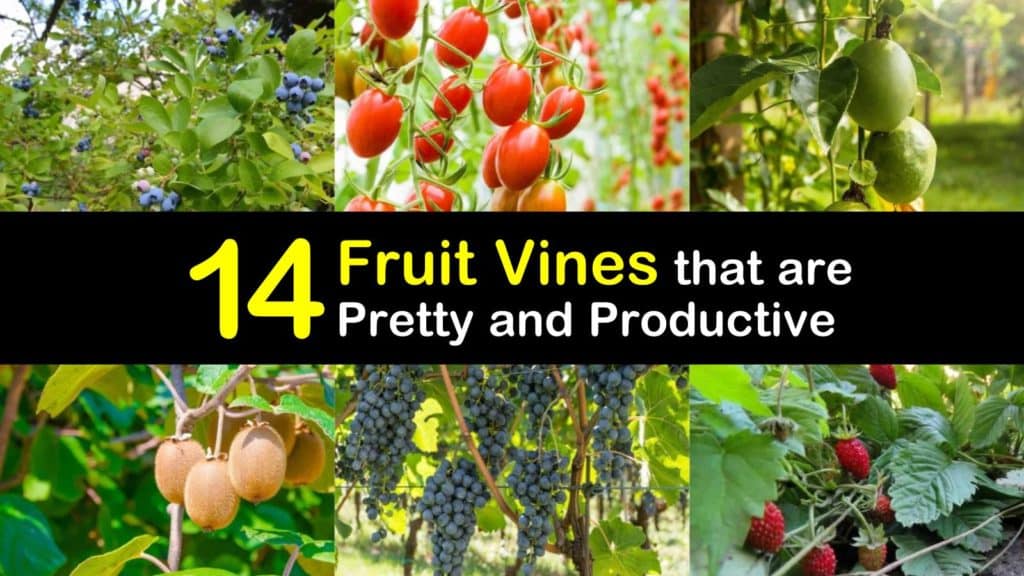 Vertical Gardening with Fruit Vines
You have many options when growing fruit. Choose small orange trees, plant a large grape arbor, or design a landscape with a variety of fruit trees and vines.
Growing a vertical garden with fruit-bearing vines is a relatively simple task. It's essential to select the appropriate plants for your location, pick the perfect spot to grow them, and give them the sunlight, nutrients, and care they desire to thrive. After that, all that's left to do is to harvest tasty fruits.
Which Fruits Grow on Vines?
Many different fruits grow on vines and climbing plants, and some of them may surprise you. The blackberry, blueberry, and raspberry vine are some of the most common.
Then, there are the more exotic types, such as dragon fruit, hardy kiwi, and passion fruit.
Watermelons are also vining fruits, and the small varieties are perfect for growing watermelon from seed in a little garden. Finally, cucumbers and tomatoes are climbing plants most thought of as vegetables, but are true fruits.
Do these Plants Grow Anywhere?
Not all vines grow everywhere. Like with many fruit trees, some prefer warm climates while others are more cold hardy.
Therefore, the first step in picking your fruiting vine is to compare the plant's USDA hardiness zone to the area where you live. The second step is to determine the vine's sunlight requirements and make sure your yard accommodates its demands.
Some of these varieties are vines and fruit trees that can grow in pots, too, if you want to keep them at a more manageable size and move them around as needed.
Where is a Good Place to Grow Climbing Fruit Plants?
Once you learn which plant grows in your zone and find the right location of your yard to plant it in, it's time to decide the type of structure the plant needs to grow on.
Some vines have heavy fruits and want a strong surface, such as a sturdy pergola, to twine through. Other plants have a gentle growth habit and are suitable for a light trellis or fence.
If wildlife are an issue on your property, provide adequate protection for your fruit vines, as deer will eat almost any nice green foliage and sometimes the fruits, too.
Intersperse some deer resistant climbing vines like wisteria or trumpet creeper among your other vines and you might have more luck keeping deer and rabbits out of the area.
Do Vining Fruits Require a Lot of Care?
While many of these plants are low maintenance, they still need some care to flourish and produce a good crop of fruits. Since every plant is different, it's essential to read the plant care guide that comes with it to determine its precise wants.
Place a decent amount of mulch around the vine base after planting it to retain soil moisture and prevent weed growth. Water it regularly to help it establish and use fertilizer when necessary.
Kiwi (Actinidia deliciosa)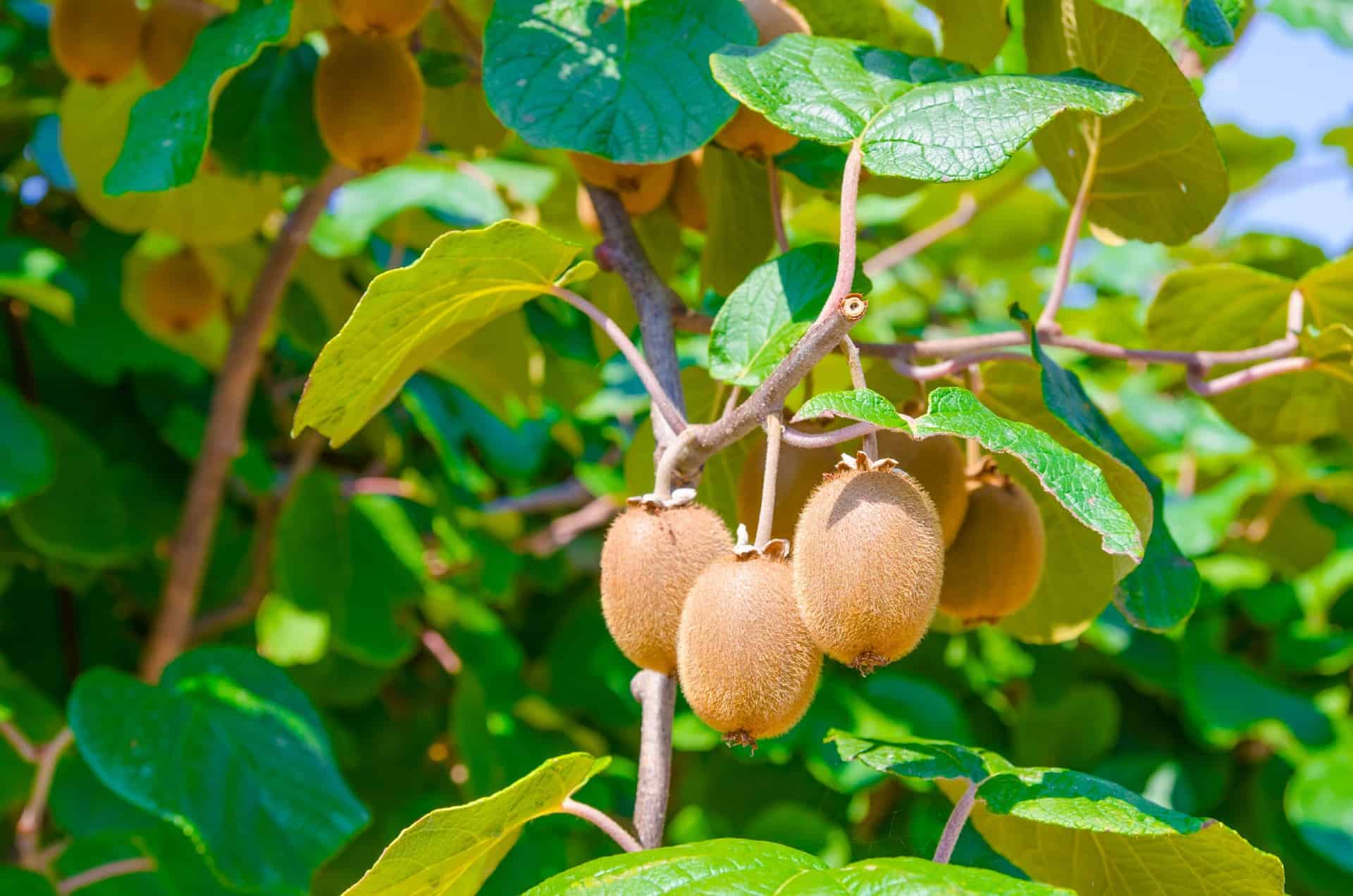 This deciduous, twining climber is a woody-stemmed vine with heart-shaped mid-green leaves that grow up to eight inches long. It grows clusters of slightly fragrant, creamy-white blooms in late spring and egg-shaped, greenish-brown, and fuzzy fruits in early fall.
Kiwi fruit vines are sun-lovers in hardiness zones 7 through 9. They are mostly disease and pest free and favor medium moist, well-drained soil. These vigorous vines grow 15 to 30 feet tall and 6 to 10 feet wide.
Grapevines (Vitis) – Fruit Vines with Versatile Fruits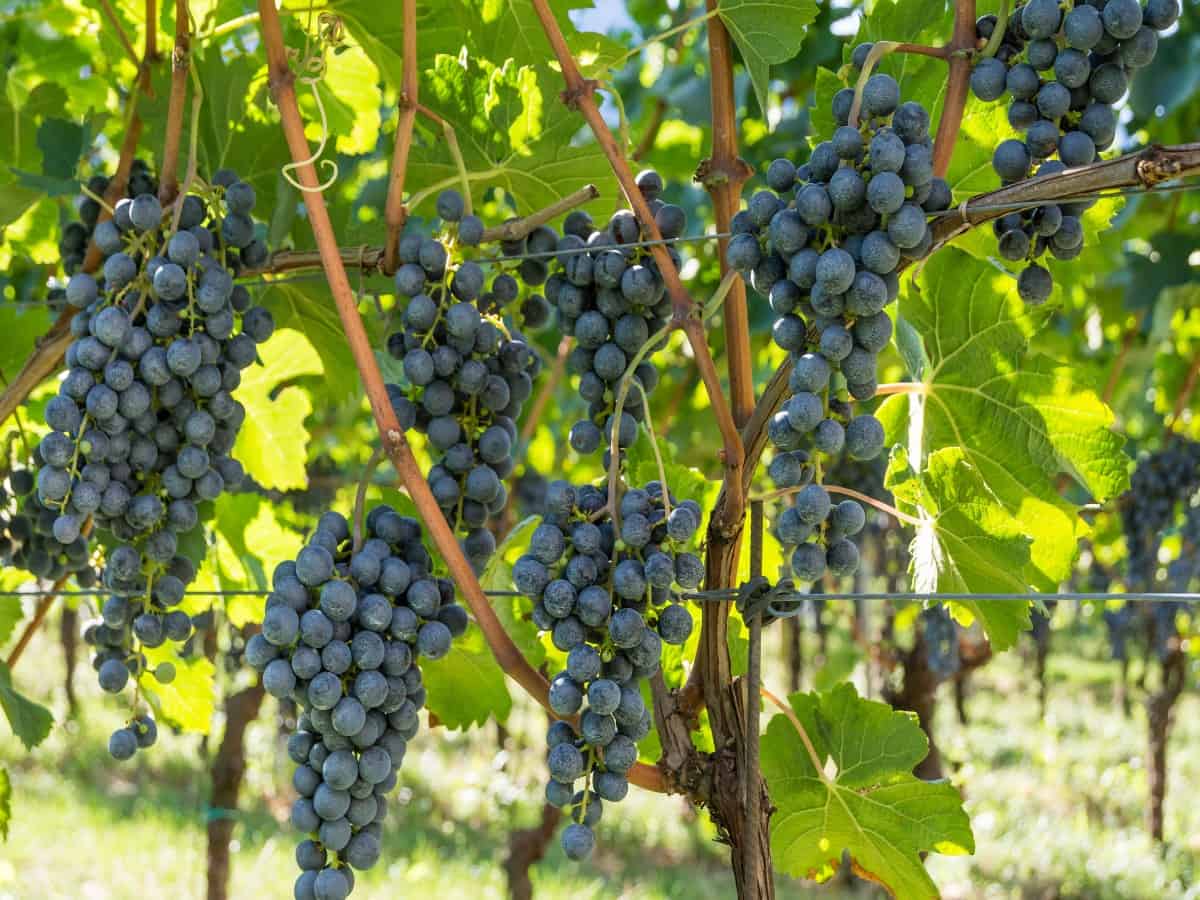 The grape vine is a favorite among gardeners. There are many varieties to choose from in both the red and white types. It is a woody vine that climbs with tendrils and canes from a thick trunk, and the type determines the leaf color.
Some grapevines are hardier than others, but they generally grow in USDA zones 4 through 10. They require some training and support and prefer sunny locations. Grape plants grow anywhere from 3 to 20 feet tall and 6 to 12 feet wide, depending on the species.
If you grow your grapes on the edges of your backyard, they can do double-duty as privacy vines since they grow so thick and tall.
Passionfruit (Passiflora edulis)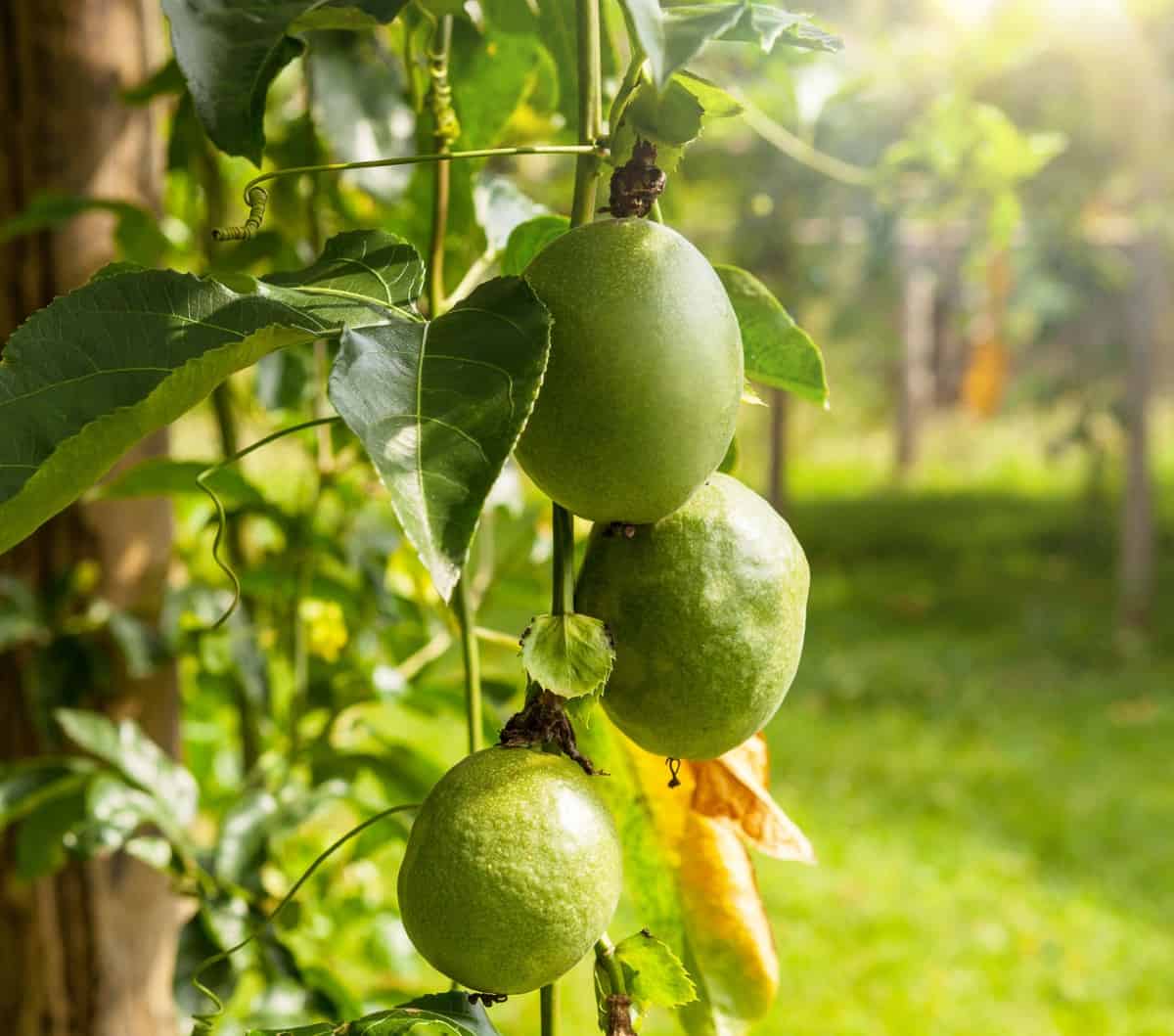 The passion fruit vine is a fast grower with exotic-looking blooms in early spring, followed by medium-sized fruit, yellow or reddish-purple, in the fall. This vine has three-lobed, glossy dark green leaves and is a sight to see while growing over a trellis.
The fruit is the result of the fertilized passion flower of this vine. It thrives, reaching 15 feet tall or more and 3 to 5 feet wide. It is a tropical plant that performs best in hardiness zones 10 through 12 and desires full sun.
Blueberries (Cyanococcus) – Climbing plant with Health-Promoting Fruit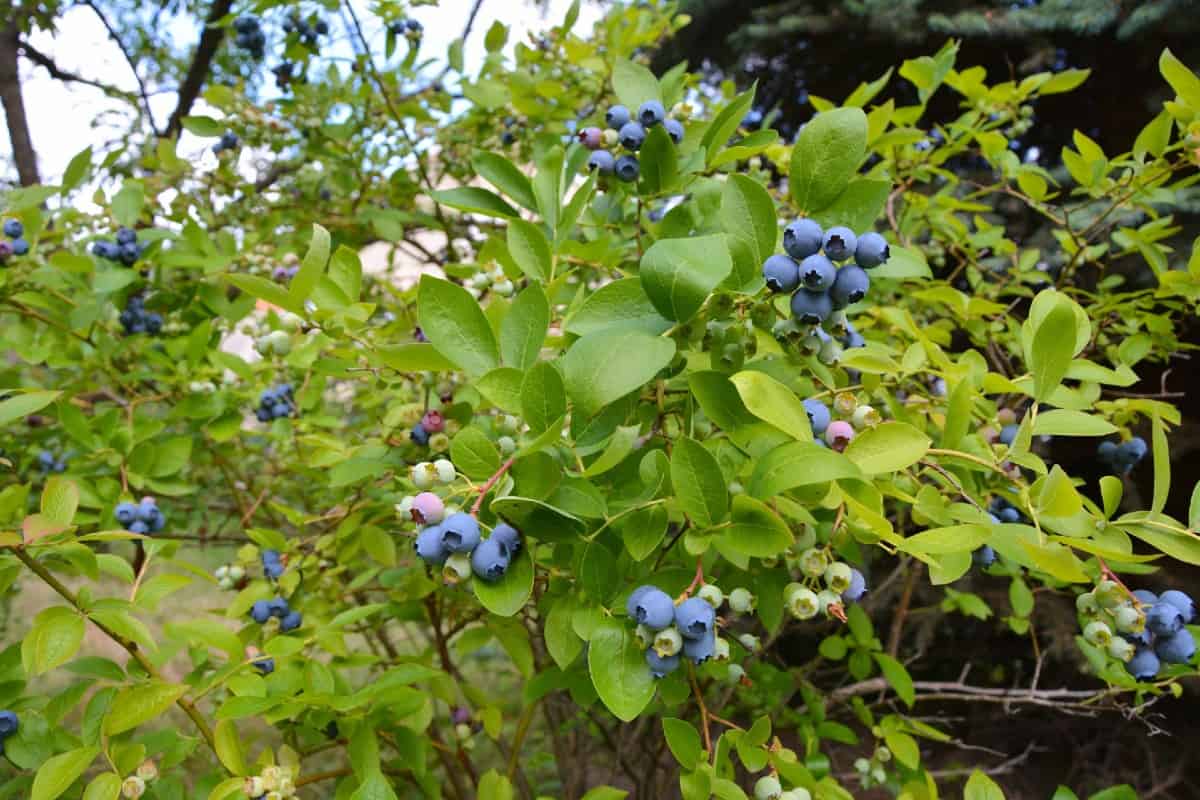 These deciduous plants have pointed, oblong, and leathery leaves that turn from green to bright red in the fall. They have clusters of small, bell-shaped white blossoms that lead to green berries that ripen to purplish-blue.
Blueberry plants are self-fertile and are suited for hardiness zones 3 through 10. Grow blueberry bushes in full sun and they will reach a mature height of up to 6 feet, depending on the type. Blueberries crave rich, well-drained soil and take a few years to produce a large harvest.
Raspberry (Rubus idaeus)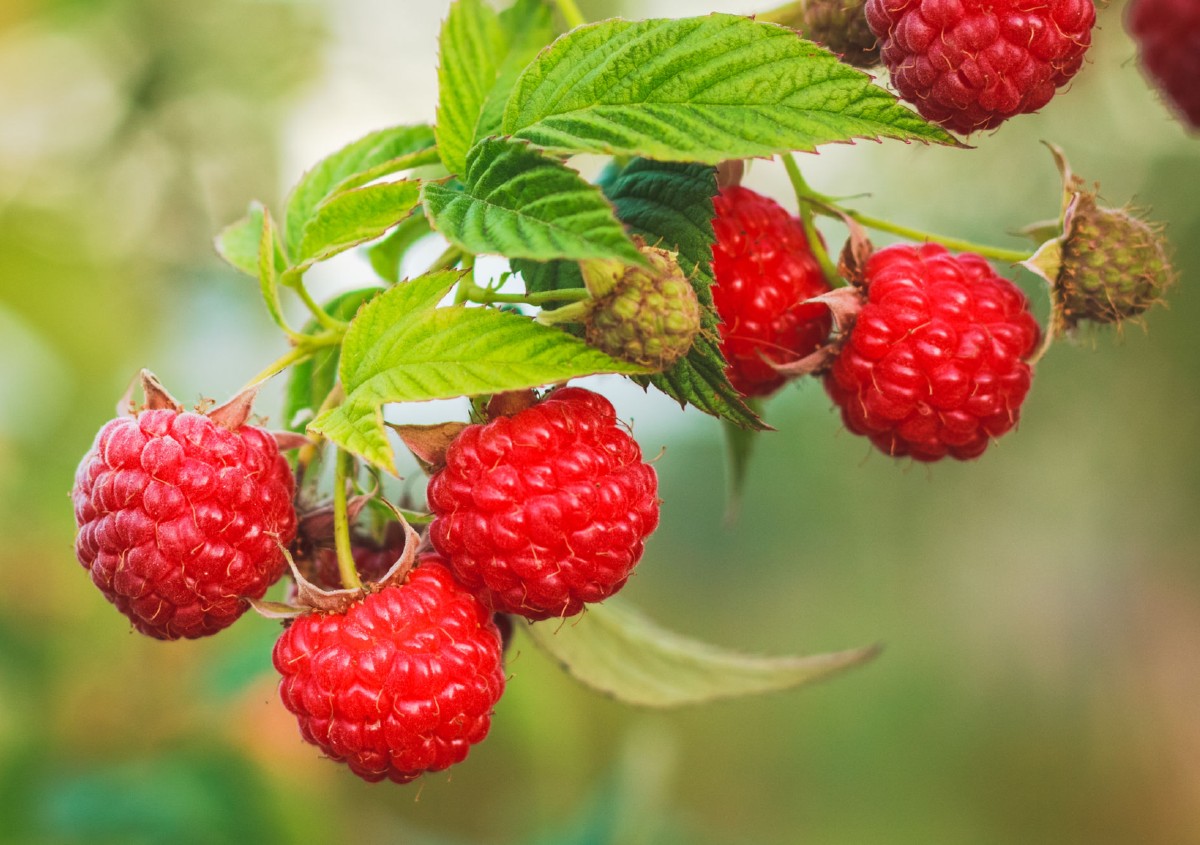 This low maintenance perennial crop is one of the easiest to grow. There are many to choose from, and they provide tasty berries in shades of red, golden, purple, and black. Their canes and lush green foliage grow back quickly after pruning.
They enjoy the sunshine, and the more sun, the better. Raspberries tolerate most types of dirt, including being plants that grow in poor soil, but desire acidity to help them grow better. Trailing types grow 10 to 20 feet long and are hardy in zones 4 through 8.
While you can grow raspberries from seed quite easily, you'll have a crop sooner if you grow bare root plants.
Mouse Watermelons (Melothria scabra) – Vigorous Vine with Tiny Melons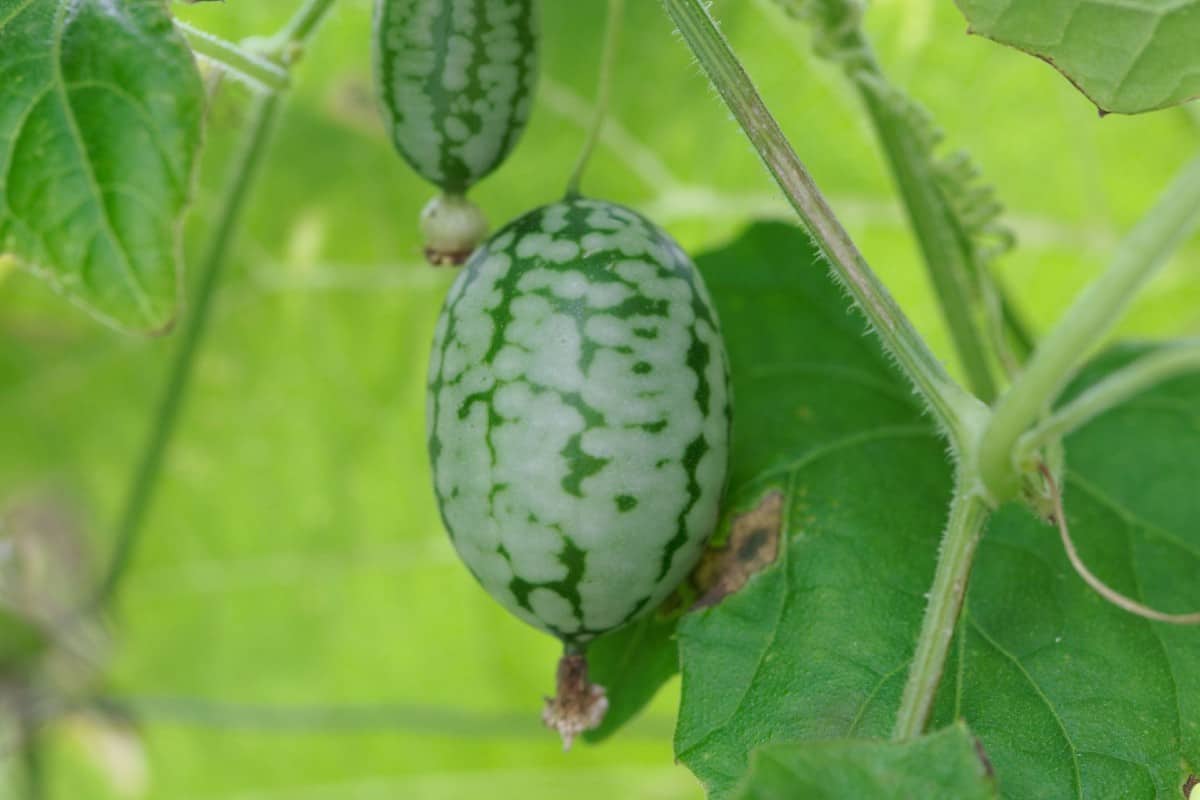 These mini watermelons are perfect for growing on a fence or trellis. They have tiny fruits, watermelon in appearance, with a cucumber-like taste. They have delicate-looking foliage, stems, and tendrils and are easy to start from seed after the first frost.
Mouse watermelons are annual but are perennial in zones 7 through 10. The way to plant watermelon is to find a sunny location, as they grow vigorously in full sun, reaching 10 feet or more in length. Unlike other vines, these plants are generally pest-free.
Dragon Fruit (Hylocereus undatus)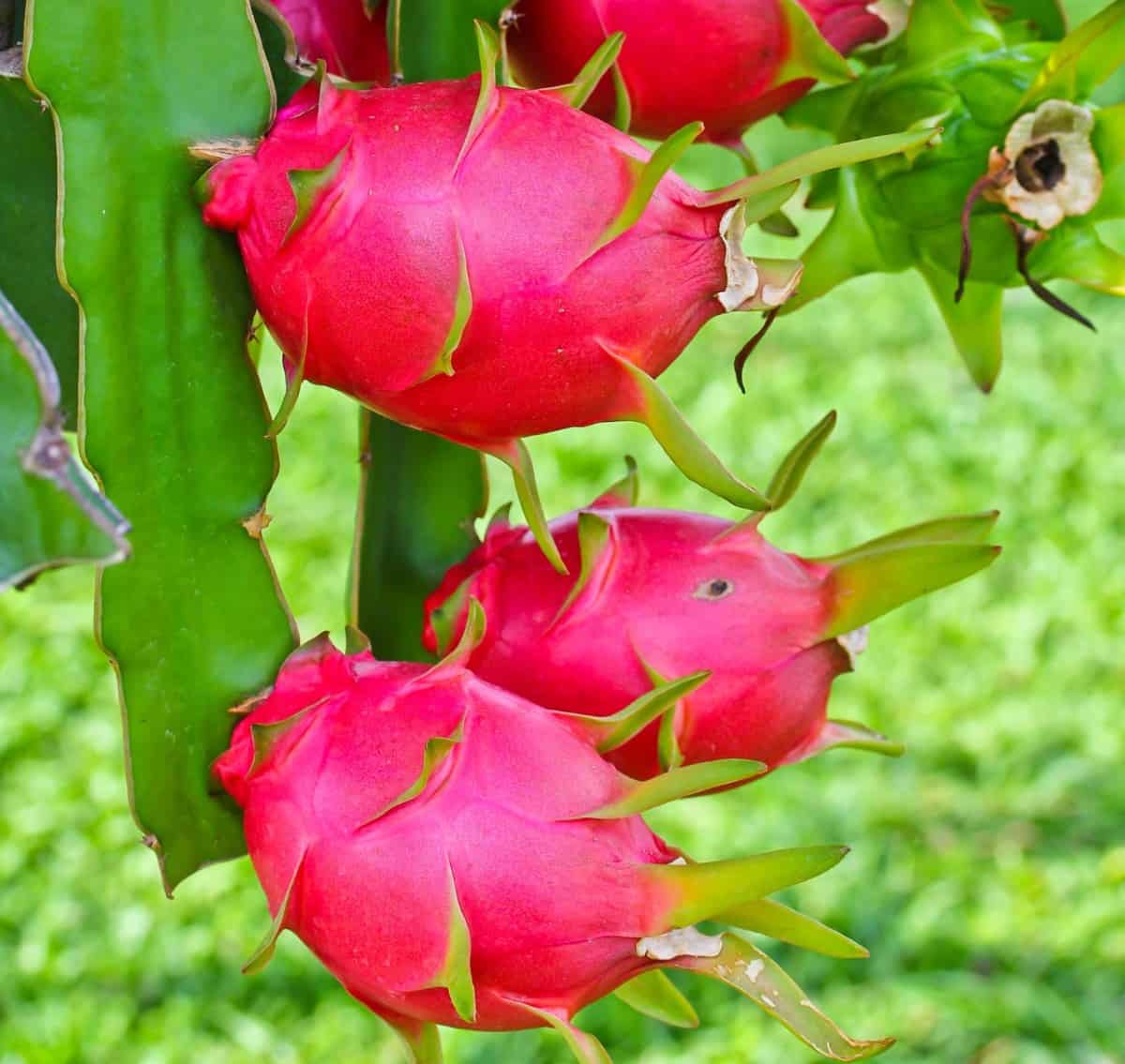 This ornamental vine makes a bold statement in any yard with its three-sided, fleshy vines that climb on aerial roots. It has large, white blooms that grow 14 inches long in late spring or early summer and grow bizarre-looking, edible fruits with prominent scales.
Dragon fruit vines grow 20 feet in length and are tropical in hardiness zone 11. They are spreaders and grow quite large under the right conditions, and need a strong trellis for support.
Tomatoes (Solanum Lycopersicum) – Annual Garden Vine with Surprising Fruit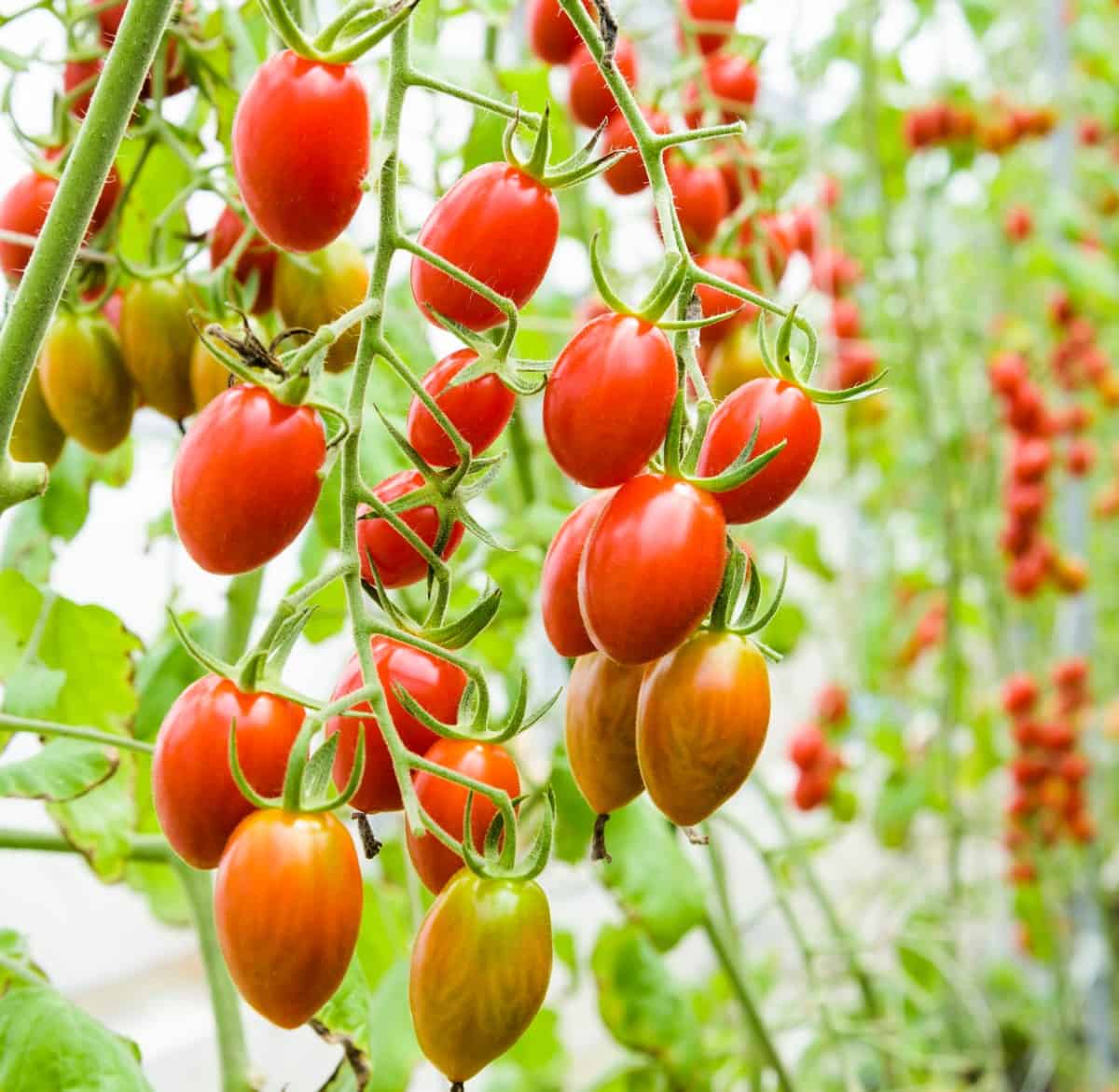 Often considered a vegetable, tomatoes are a fruit that grows in a variety of sizes and colors. They are either a plant or vine with fragrant leaves, yellow spring flowers, and sweet, juicy fruits from summer through fall.
Tomatoes are annual and perform best in sunny areas. Their size and height depend on the type, with some that have coin-sized tomatoes and others suitable for slicing. Start these vines from seed or plant seedlings after the last frost for optimal results.
If you feel more adventurous, try growing tomatillos, a tomato relative. They have papery husks and are tart and delicious.
Hops (Humulus lupulus)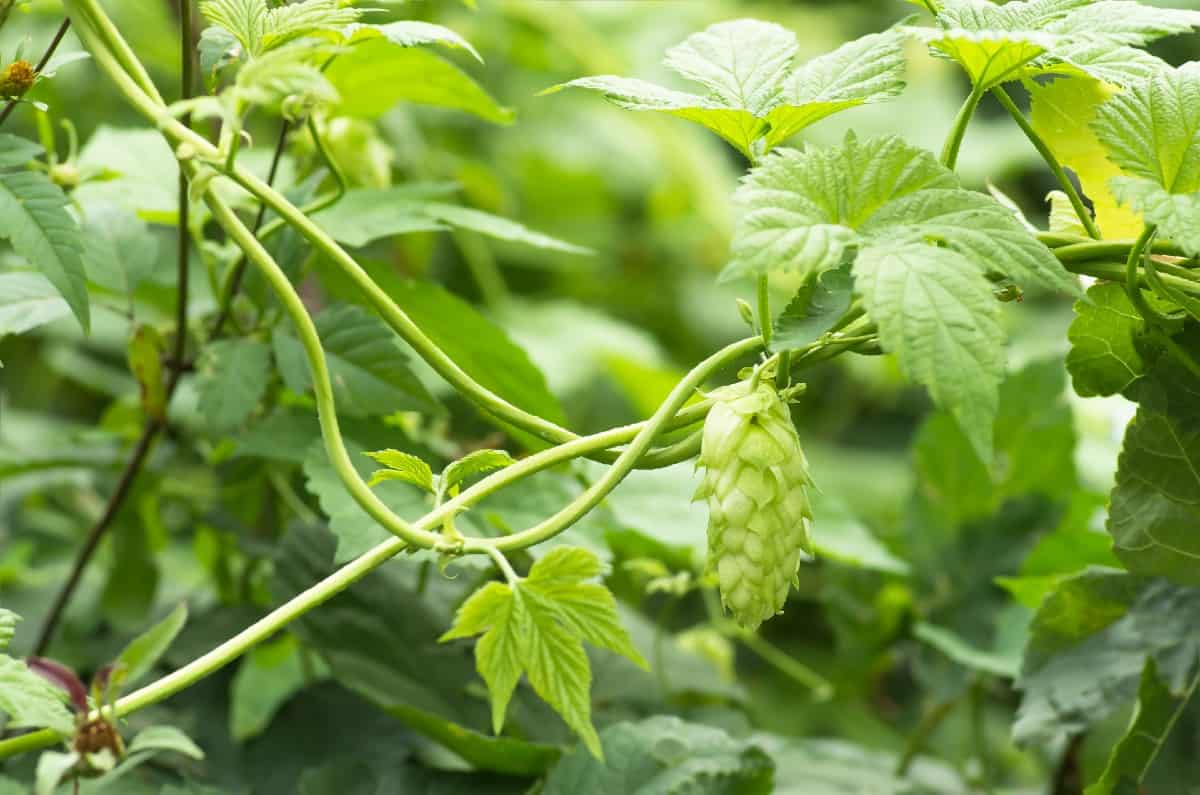 This plant has green-brown cone-shaped blossoms that are popular for making beer, and there is much controversy on whether it is a fruit, vegetable, or grain. However, they are a highly unique vine for growing around your yard.
Hops grow 8 to 20 feet tall and 6 to 20 feet wide. They are suitable for growing in part to full sun and are hardy in zones 4 through 9. They are low maintenance but need pruning to the ground each spring.
Sugar Cube Cantaloupe (Cucumis melo var. cantalupensis) – Cantaloupe Vines with Mini-Fruits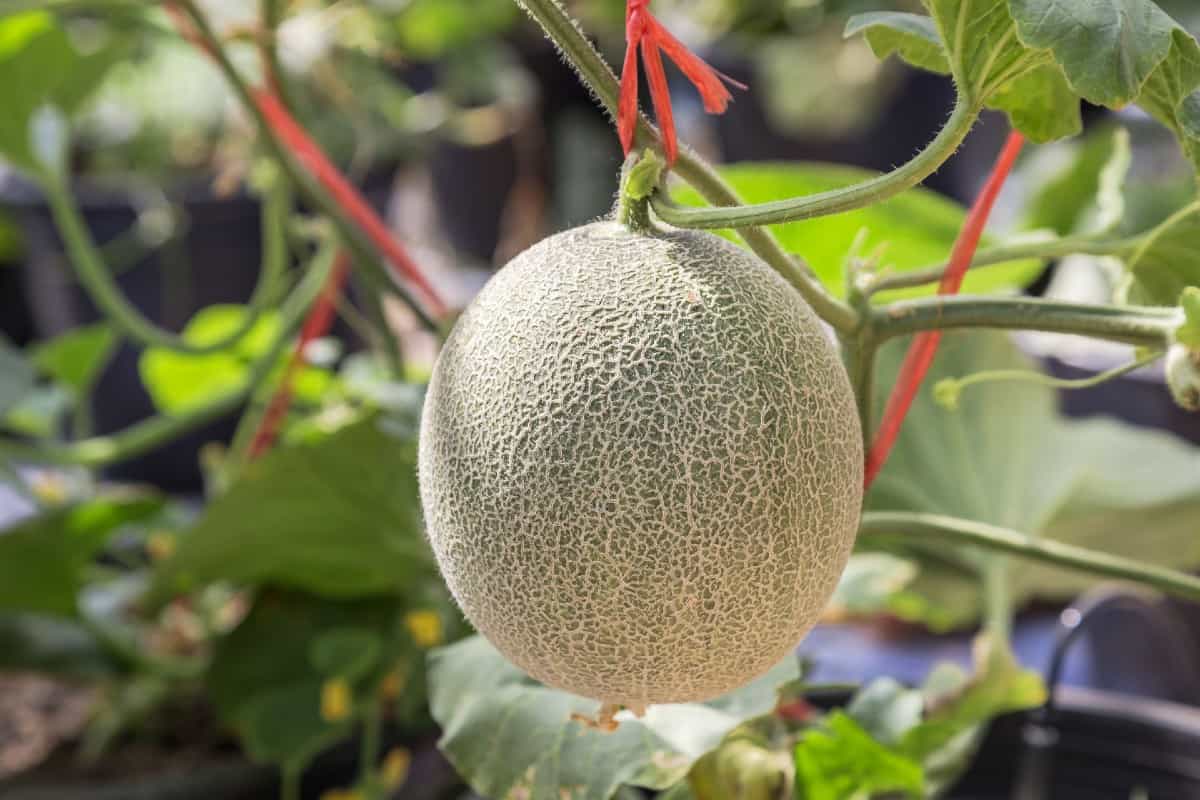 How long do cantaloupe take to grow? This cantaloupe hybrid yields personal-sized melons after about 80 days with a two-pound weight. They are ideal for growing on a fence or trellis. The medium-green foliage grows flowers during the summer, followed by netted tan, sweet fruit in the fall.
These annuals are one of the most disease resistant vines. The difference between cantaloupe and muskmelon is negligible. Cantaloupe vines thrive in full sun and grow up to two feet in length with twining tendrils. They perform well in warm, well-drained soil, and no pruning is required.
Strawberries (Fragaria × ananassa)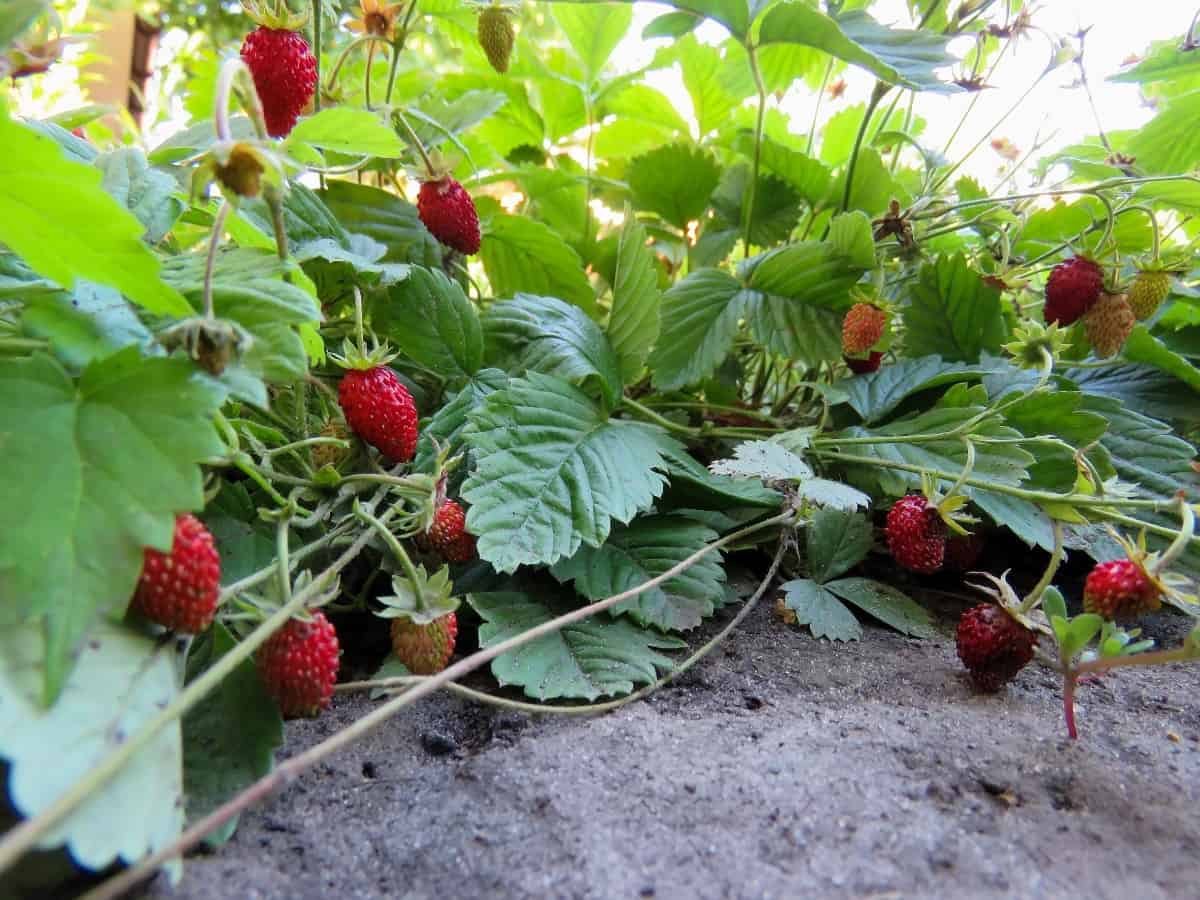 It's easy to grow strawberries from seeds or established plants. Strawberries are creeping plants that don't necessarily vine, but their growth makes them a good choice if you have a hanging planter or small trellis.
Knowing the best time to plant strawberries for your hardiness zone ensures that you have a great crop. The plants have bright green leaves and white blooms in the late spring that give way to succulent berries during the summer.
These fruit plants prefer full sun and are perennial in zones 4 through 9. Some types are everbearing and offer fruit throughout the season, while others only fruit once. They grow up to 1 foot tall and spread through runners.
Gooseberries (Ribes uva-crispa) – Deciduous Plant with Sweet Tart Fruit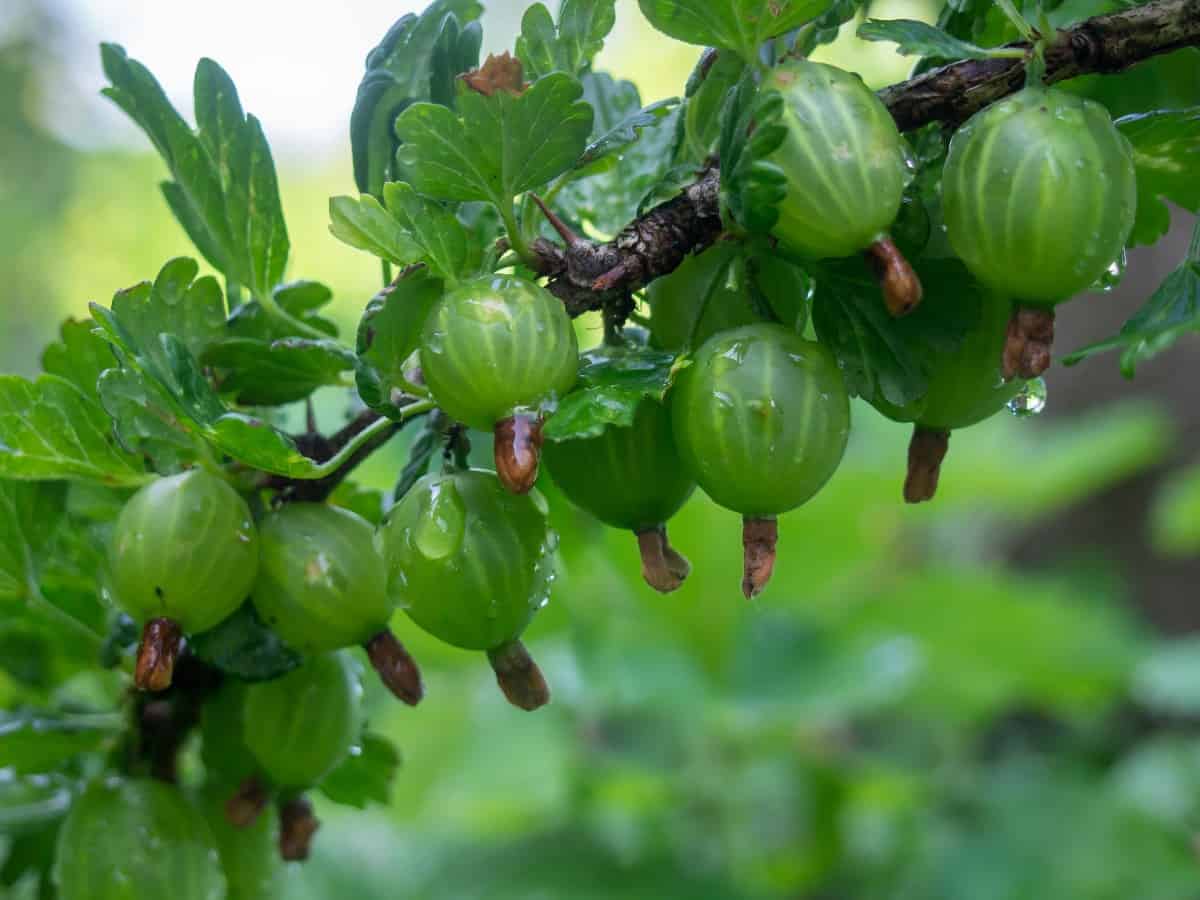 Gooseberries are deciduous plants with ruffly, dark green leaves, and bell-shaped flowers. They grow high yields of green, yellow, red, or pink berries with sweet flesh and tart skin mid-summer. The fruit is about one-inch in size and contains many tiny seeds.
These vines tolerate morning sun and afternoon shade and are hardy in zones 4 through 6. Gooseberries grow 3 to 4 feet tall and wide, and birds and butterflies adore this vine while rabbits stay clear.
Honeydew Melon (Cucumis melo L. [Inodorus Group] 'Honey Dew')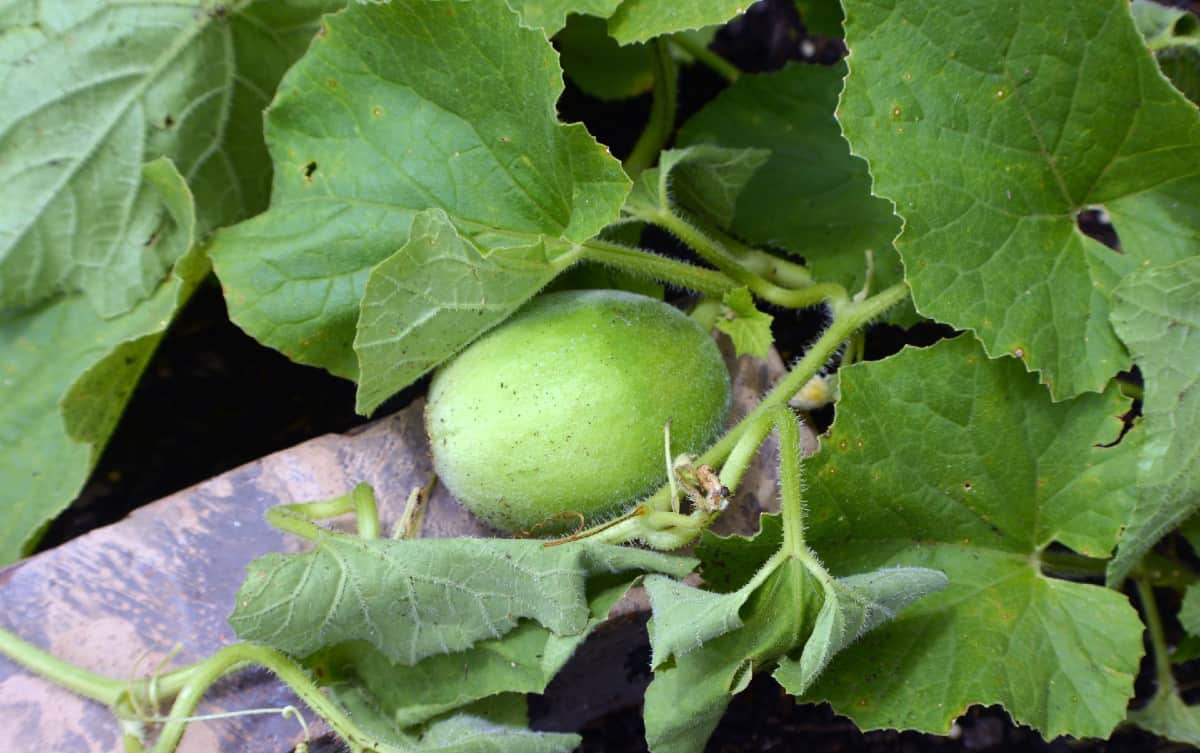 While not the easiest fruit to grow through a backyard fence, requiring very sturdy support, honeydew melons are some of the tastiest fruits.
These vines have light green leaves, yellow blossoms, and oval or round-shaped fruit, creamy in color, with pale green flesh.
Honeydew melons are annual and are easy to start indoors out outside after the last frost. These garden vines grow up to 10 feet in length, are happiest in full sun, and take two to three months before harvest.
Cucumber (Cucumis sativus) – Vining Plant with Crunchy Fruit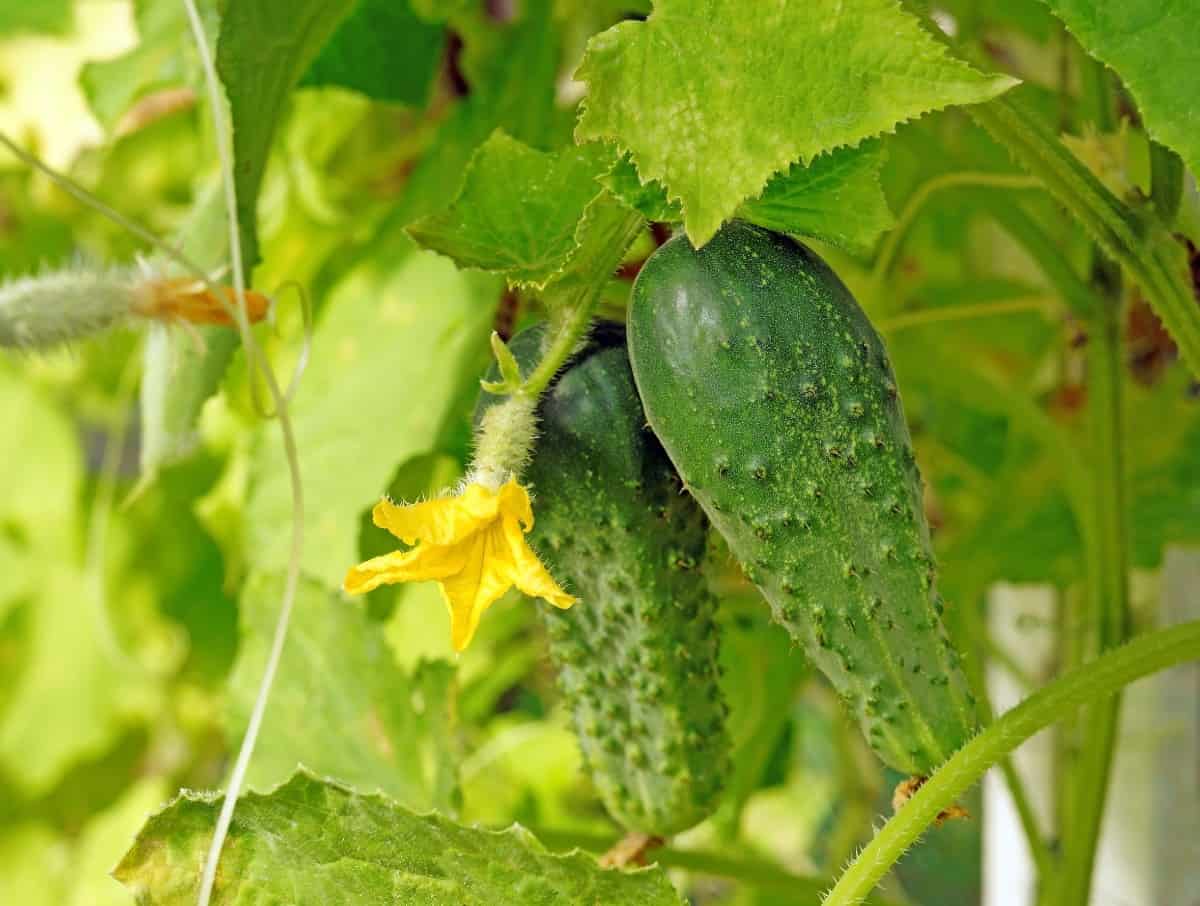 Cucumbers are from the same family as melons and squash and a common staple in salads. These vines grow vigorously with large, green leaves and small yellow flowers that eventually turn into cucumbers of all sizes.
These plants are annual and tolerate growing in full sun or part shade. They spread with tendrils and grow 4 to 6 feet in length, often covering 4 feet in many directions. Most varieties produce fruit in one to two months.
There are so many reasons to grow climbing plants with fruits. Between the vibrant leaves, dainty flowers, and healthy fruits, they are the vines that keep on giving.
Not only that, but they offer the space natural beauty and draw in pollinators, creating harmony in your yard.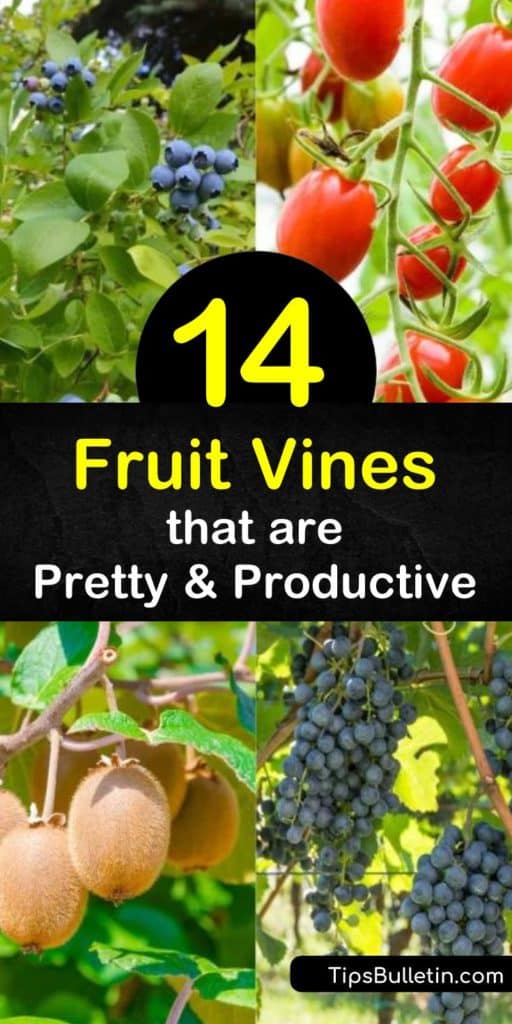 Growing fruit vines is the best way to enjoy a garden in a small yard and bring healthy food to your table, so why not share our fruit-producing vine guide with your fruit-loving circle of friends and family on Pinterest and Facebook?