Have you discovered a swarm of small flying insects invading the bathrooms in your home? If you discover an infestation of small gnats, here's how to get rid of gnats in the bathroom.
These tiny pests, known as gnats, can quickly take over your bathroom and the rest of your home if you don't treat the problem immediately. That's because female adult gnats will lay up to 300 eggs during their short life.
Your bathroom is the second largest source for a gnat infestation in your home. This is because the moisture from the bathroom sink and shower make the perfect breeding ground for fungus gnats and drain flies.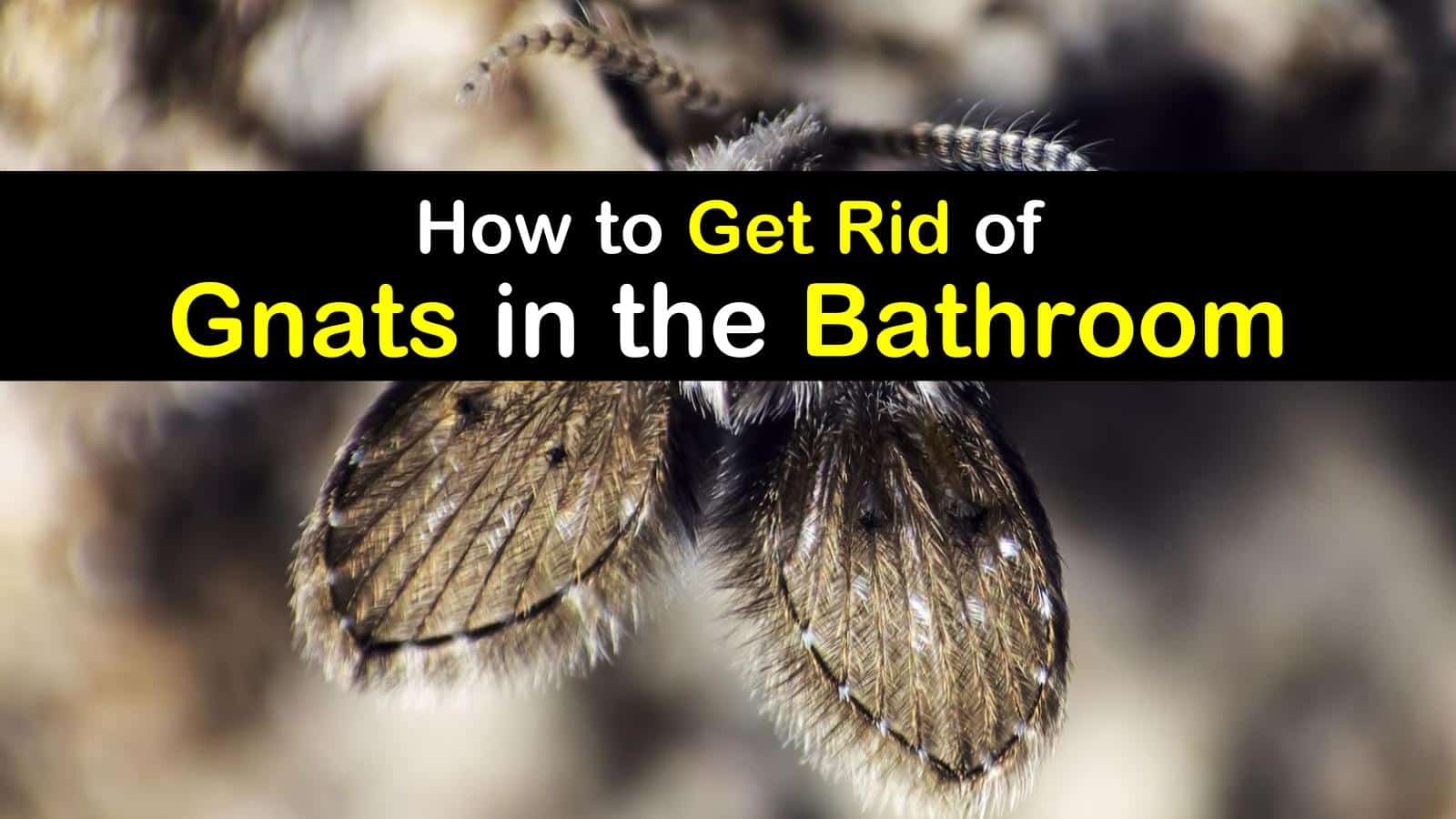 What Causes Gnats in the Bathroom?
The main reason you might find gnats and drain flies in the bathroom is from the dampness and moisture that can be found around your bathtub and shower and your air conditioner vents. Before you can effectively kill bathroom gnats, you need to determine what is bringing them into your home.
Check underneath and around your bathtub to see if there is any stagnant water or damp areas. Also check your shower curtains, as there is a chance gnats may breed in the curtain if they remain wet throughout the day.
Also, dirty dishes in the sink and overripe fruit on your counters and your trash can will also attract gnats into your home.
How Can I Get Rid of Gnats in the Bathroom?
If you find that you have a gnat problem in your bathroom, there are several effective ways of getting rid of gnats with simple home remedies using everyday products you probably already have in your home. An effective way to deal with gnats and fruit flies in your house is by constructing a vinegar trap.
This takes nothing more than a small container, filled halfway with apple cider vinegar and a few drops of dish soap. Cover the opening with plastic wrap, and pierce a few holes in the top. This will allow the gnats to get into the trap but not to get back out.
Can Baking Soda Kill Gnats?
Use this easy recipe to eliminate gnats in all your bathrooms.
Create a thick paste of baking soda and hot water by mixing the ingredients. Apply the baking soda paste to the inside of your bathtub to create a thick layer. Allow the baking soda to stand for five minutes.
When the paste begins to dry, scrub the sides with a nylon brush, then rinse with hot water. The paste should help to get rid of any gnat eggs that might be attached to the surface of the tub.
How to Kill Drain Flies
If you notice small flies flying out of your sink drains, you may be dealing with drain flies. These tiny pests feed on the organic matter for in your drains and the septic tank. Like the fungus gnat, a single drain fly can quickly turn into an infestation. Here's how to kill drain flies rapidly.
Start by cleaning the affected sink drains, the bathtub, and shower to remove the decaying organic matter that attracts these pests. You'll have to do more than pour a chemical drain cleaner down the sink, as this won't effectively get rid of all the debris.
To keep flies away and out of your drains, you can start by pouring bleach down the sink, followed by boiling water. This will kill all the gnat eggs and larvae while flushing your pipes and removing their breeding ground.
Having a gnat infestation in your bathroom can leave you feeling a bit icky. Quickly get rid of infestations and keep them from coming back with these simple home remedies. With the help of some everyday items, you can have a gnat free home.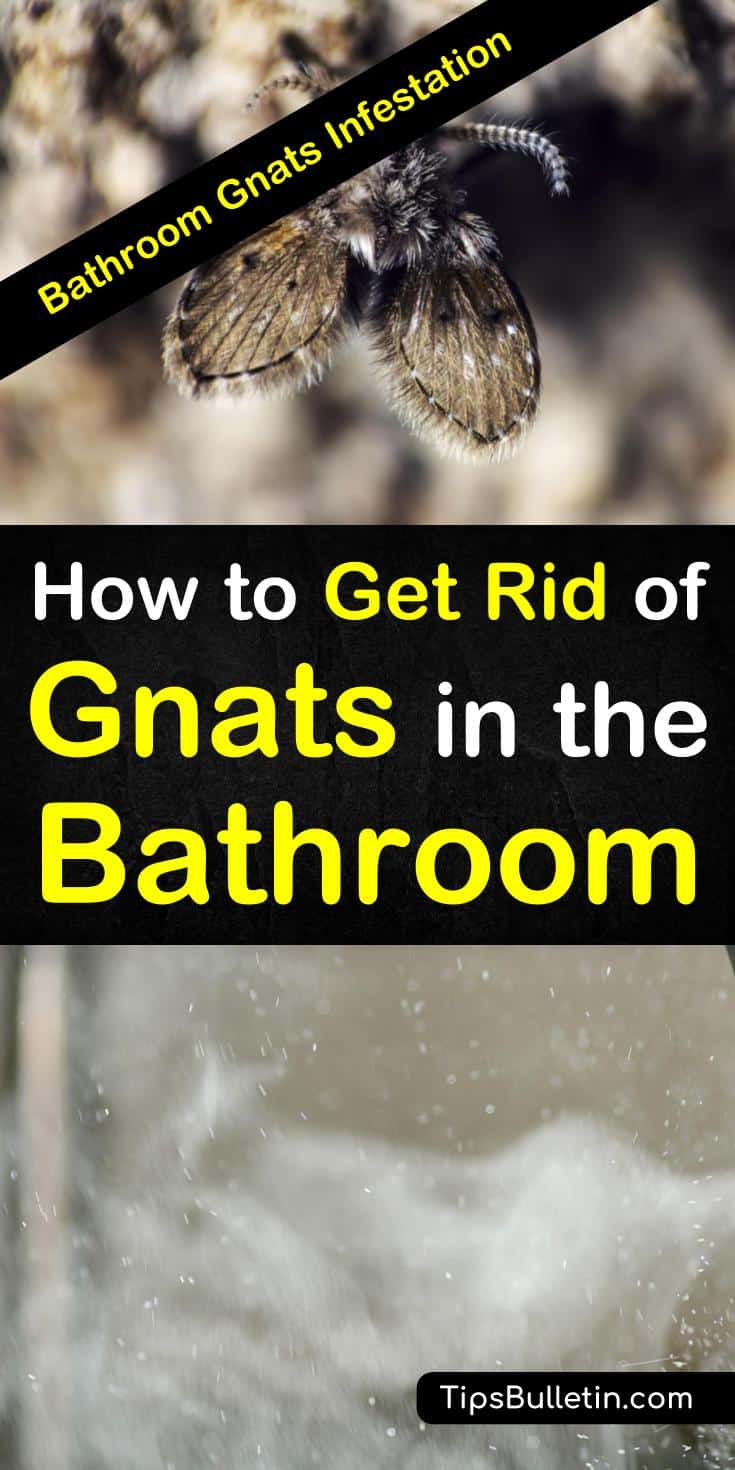 We hope you enjoyed learning about how to get rid of gnats in the bathroom. If you found the article useful, please share it with your family and friends.