We all dream of having a lush lawn of green grass and a garden filled with ornamental plants and flowers, but what if you live in a dry and hot climate where plants tend to struggle? We've compiled a list of grasses for the desert, whether you desire a lawn of grass or ornamental grasses.
While it is easier to grow plants and grass in a mild temperate climate with the perfect temperatures, soil, and rainfall, growing grass in a desert-type area is not out of the question. Many grasses are hardy and tolerate both heat and drought. Some people question the idea of growing a lawn of grass or planting ornamentals in a desert yard. The question isn't, can it be done, but instead, how is it done.
Grass plays an essential role in desert landscapes by mitigating heat and reducing water runoff. Therefore, learning which grass thrives in the desert and how to maintain it provides you with a lush and green desert landscape.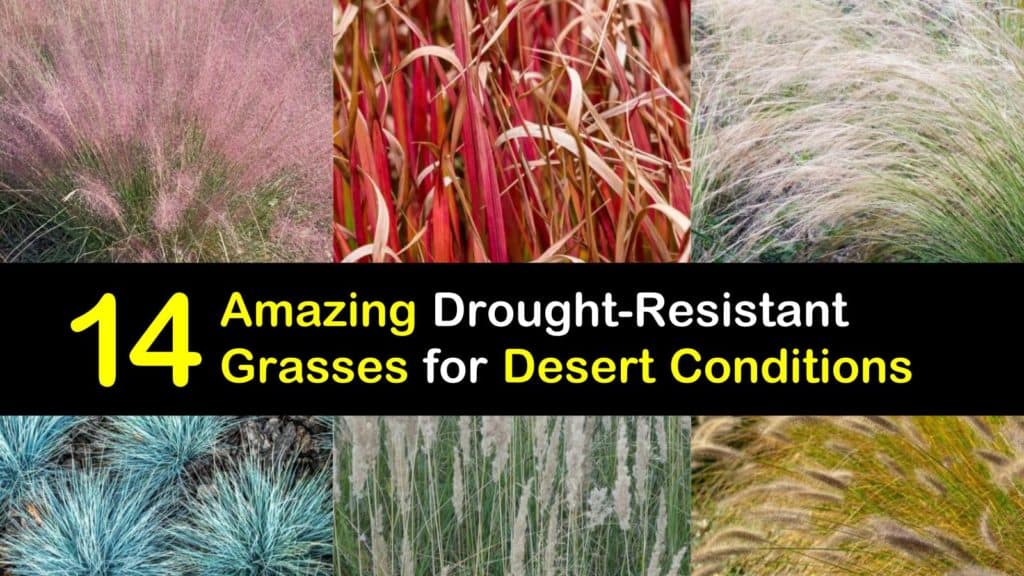 Creating a Green and Colorful Landscape with Desert Grasses
The key to creating a desert lawn and garden is to choose the right kind of native plants for your area. A mixture of trees for hot dry climates and other plants make an attractive space.
Be sure that you don't select short or tall invasive grass or you will soon have a maintenance problem. Once you choose some of your favorite grasses, growing them is easy using the proper routine.
What are the Different Types of Grasses?
There are two primary grasses to consider when xeriscape planting. Ornamental grasses, such as deer grass (Muhlenbergia rigens) and pampas grass, often grow in bunches and clumps. These grasses usually display flowers or seed heads and are a great focal point for the garden.
Then there are lawn grasses such as grass Blue grama and buffalo grass, which are typical for ground cover. Some of these are native grasses and are planted as a grass mix for the best results in difficult growing conditions.
Should I Plant Cool-Season or Warm-Season Grasses?
Cool-season grass, such as Kentucky bluegrass, grows in temperatures between 65 and 75°F, while warm-season grass, such as Pennisetum setaceum, prefers temperatures between 80 and 95°F. Both varieties of grass have a growing season from spring through fall.
Warm-season grasses are the best choice for growing in a desert environment. These grasses tolerate drought and heat and go dormant during dry spells, rather than dying, and rebound once wet conditions return.
How Do I Know which Variety of Grass Grows Well in the Desert?
There are a few things to look for in a grass if you live in a desert climate. Choose a hardy, warm-season grass that is heat and drought tolerant, such as Bermuda grass.
Many of these grasses are fast-growing, cope well with extreme conditions, are resilient, and handle heavy wear and tear from foot traffic.
What Steps Should I Take to Maintain Desert Plants?
Desert soil tends to be too alkaline for most grasses to tolerate, so consider adding gypsum to reduce the dirt's alkalinity. It's also good to add organic nutrients to the soil by laying two inches of compost and a layer of fertilizer to the area before planting grass seed or laying sod.
Make sure to water the grass in the morning to prevent evaporation. Water the lawn once a week to encourage the roots to grow deep.
Tall Fescue (Festuca arundinacea)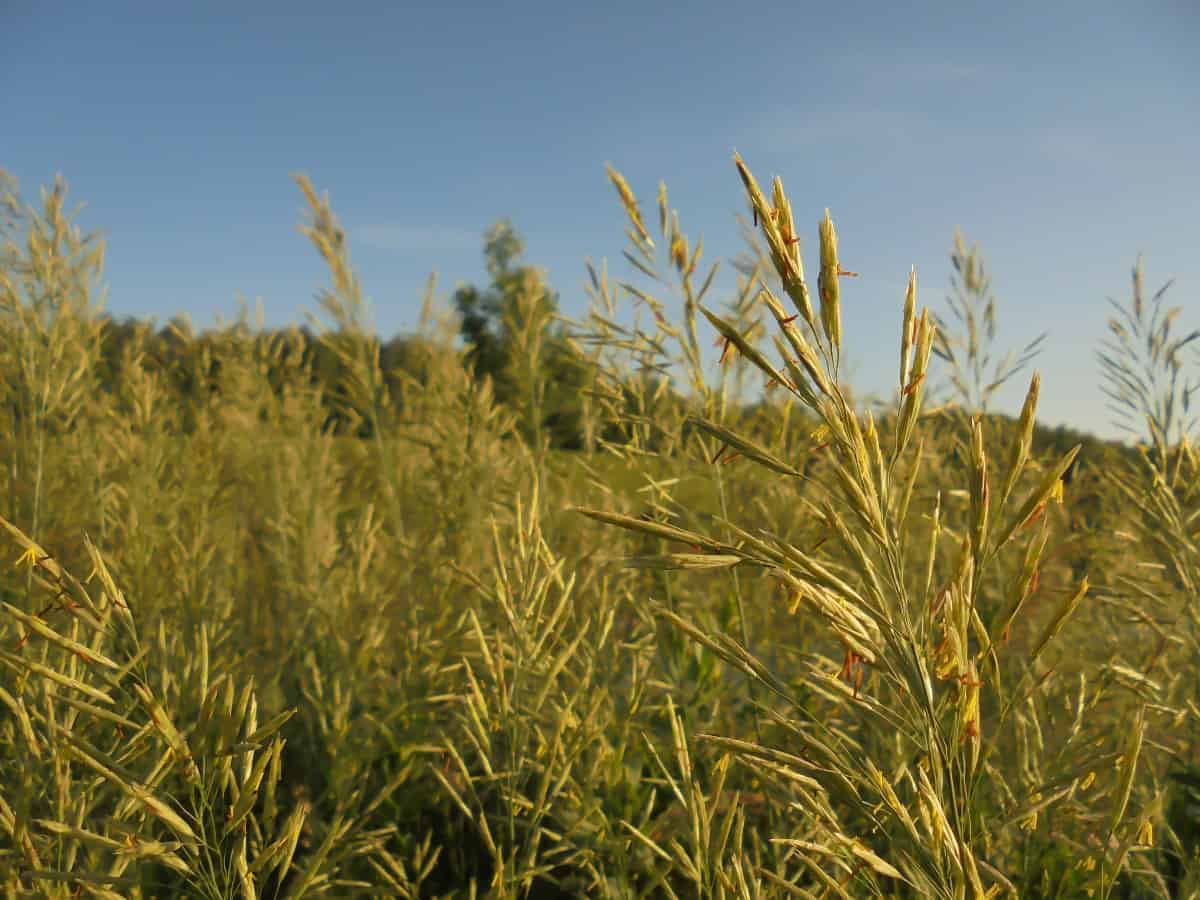 This turfgrass has dark green, broad blades, and a clump-forming habit. It spreads mainly by seed and grows 4 to 12 inches high if left unchecked. The blades are coarse to the touch with a shiny top-side. It is hardy in zones 3 through 8.
While it is a cool-season grass, it is drought tolerant and capable of growing in a desert climate in areas where it receives some shade. These plants that need little water tolerate many soil types, have a deep root system, and require less watering than other grasses.
Desert Plains Fountain Grass (Pennisetum alopecuroides) – Ornamental Grasses for the Desert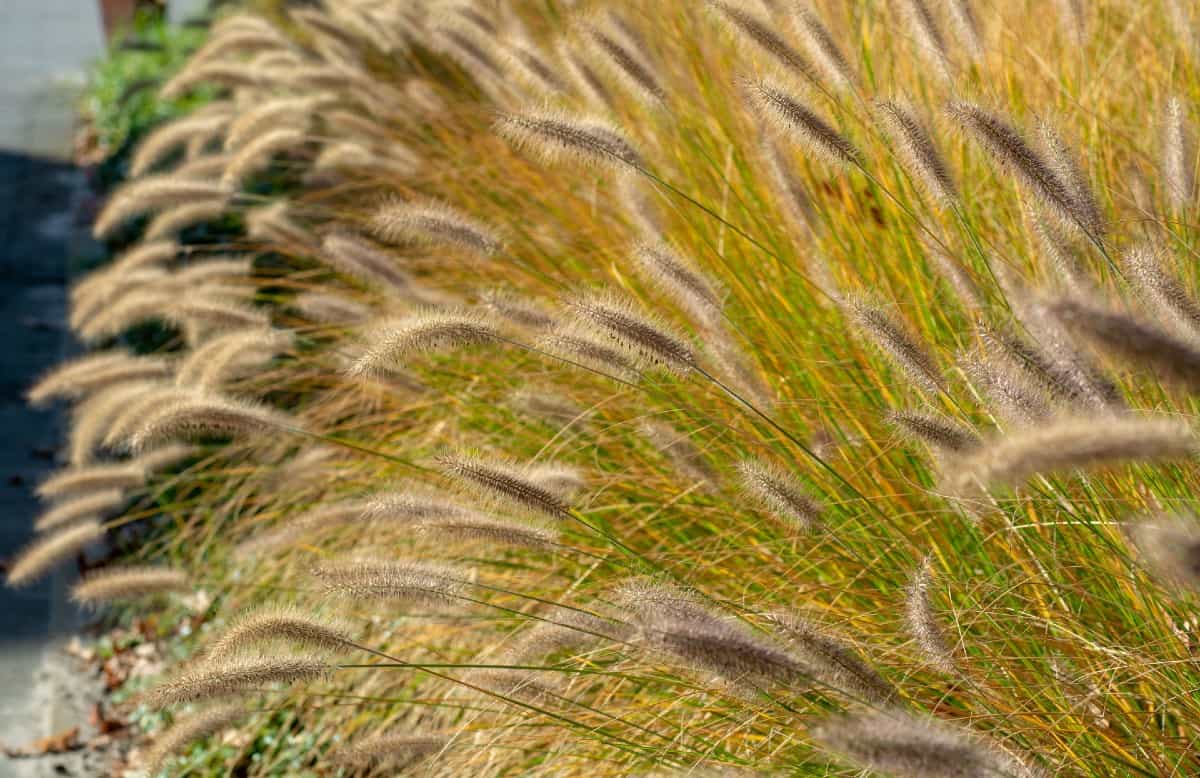 This ornamental grass has green, narrow leaves with a fine texture and grows in an upright, vase-shaped form with bottle-brush plumes. The foliage tips turn deep red in the middle of summer, with the entire clump turning shades of gold during the fall.
Desert plains fountain grass has a mature height and spread of 3 to 4 feet and is hardy in zones 5 through 9. This fountain grass grows best in full sun and is deer resistant. This decorative grass makes an excellent focal point in the desert garden.
Pink Muhly Grass (Muhlenbergia capillaris)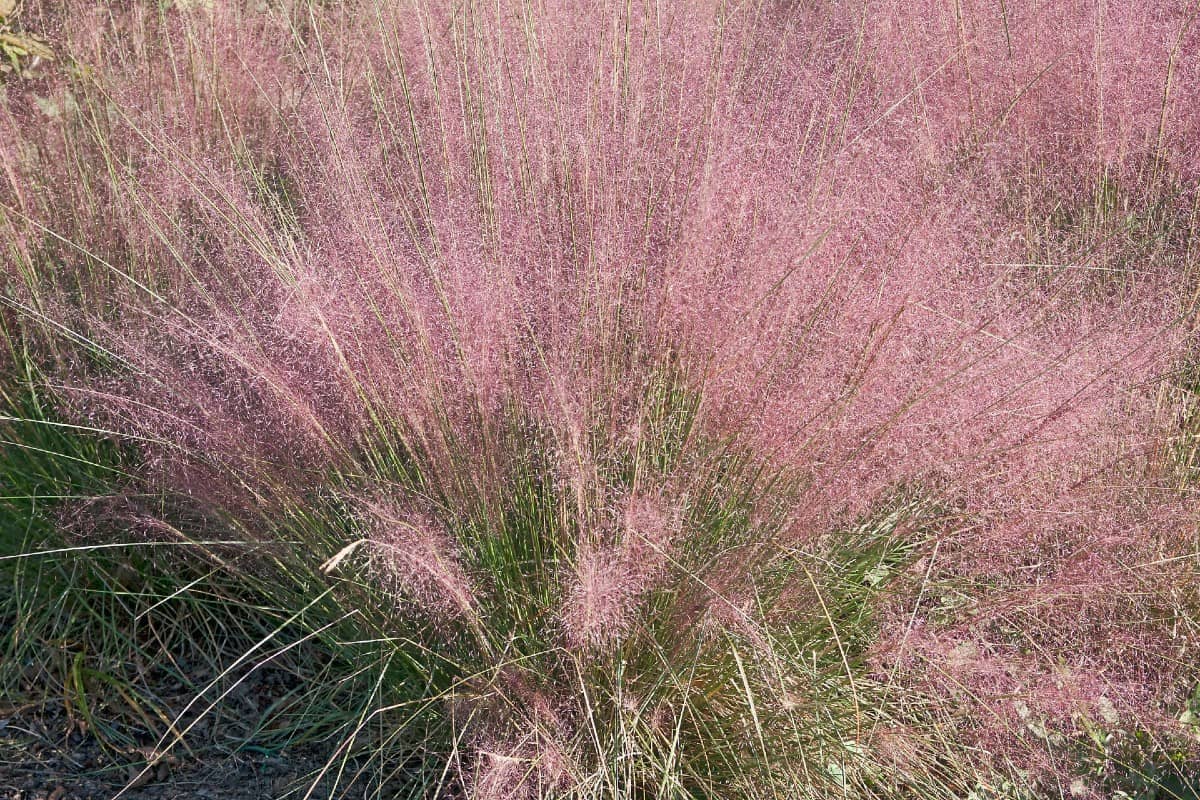 Pink muhly grass has many names, including mist grass and sweetgrass. It grows in large clumps and is an ornamental plant with pink flowers and feather-like plumes in the fall and winter.
This decorative grass adds visual appeal to the desert landscape with its wispy blooms, and it is hardy in zones 5 through 9. It grows well in rocky and sandy soil, with sun or shade.
Pink muhly grass has a mature height and spread of 2 to 3 feet. Add this unusual grass at the foot of one of your palm trees for the desert for a breathtaking scene.
Zoysia Grass (Zoysia) – Heat and Drought Tolerant Turf Grass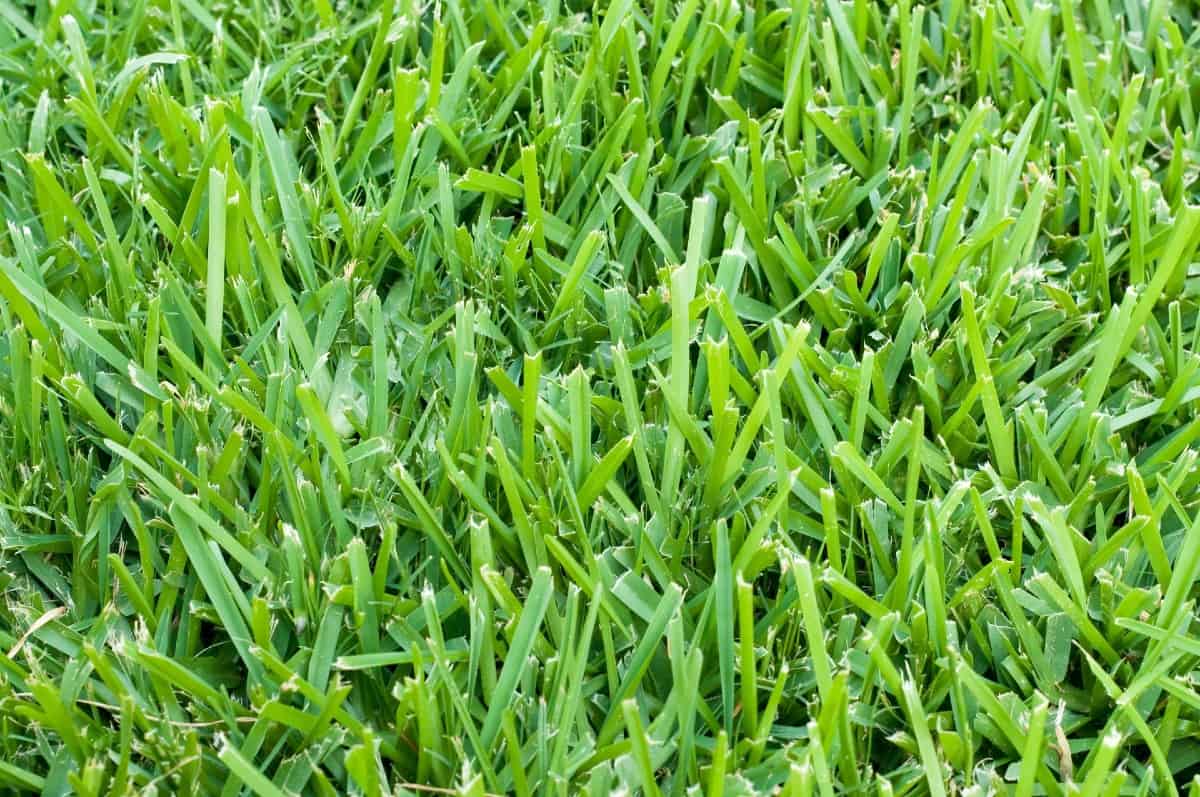 This turfgrass tolerates drought and foot traffic and needs very little fertilizer to flourish. It is a dense grass that loves warm weather and grows 6 to 12 inches tall if left unmowed. It enjoys even the hottest days of summer and goes dormant after the first frost.
Zoysia grass tolerates many soil types but requires full sun to maintain a lush and dense carpet of green. Water this warm-weather grass deeply to encourage deep roots.
Mexican Feather Grass (Nassella tenuissima)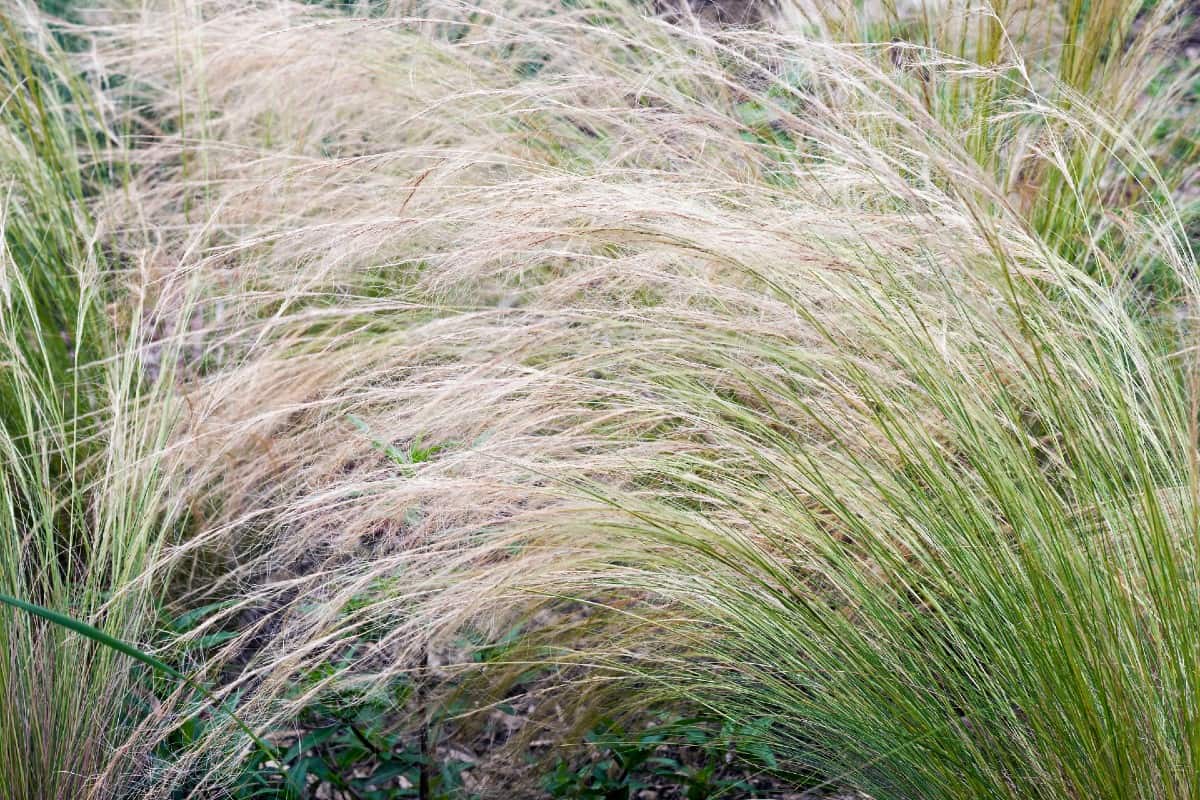 Mexican feather grass is an ornamental plant with thin leaves and delicate white flowers. It creates a gentle and beautiful focal point in a desert yard and sways gracefully in the slightest breeze.
This graceful grass is drought tolerant and thrives in quick-draining soil, and is an excellent choice for erosion control. It is low maintenance and has a mature size of 1 to 3 feet. Mexican feather grass is hardy in zones 6 through 10.
Blue Fescue (Festuca glauca) – Decorative Desert Grass with a Stunning Blue Color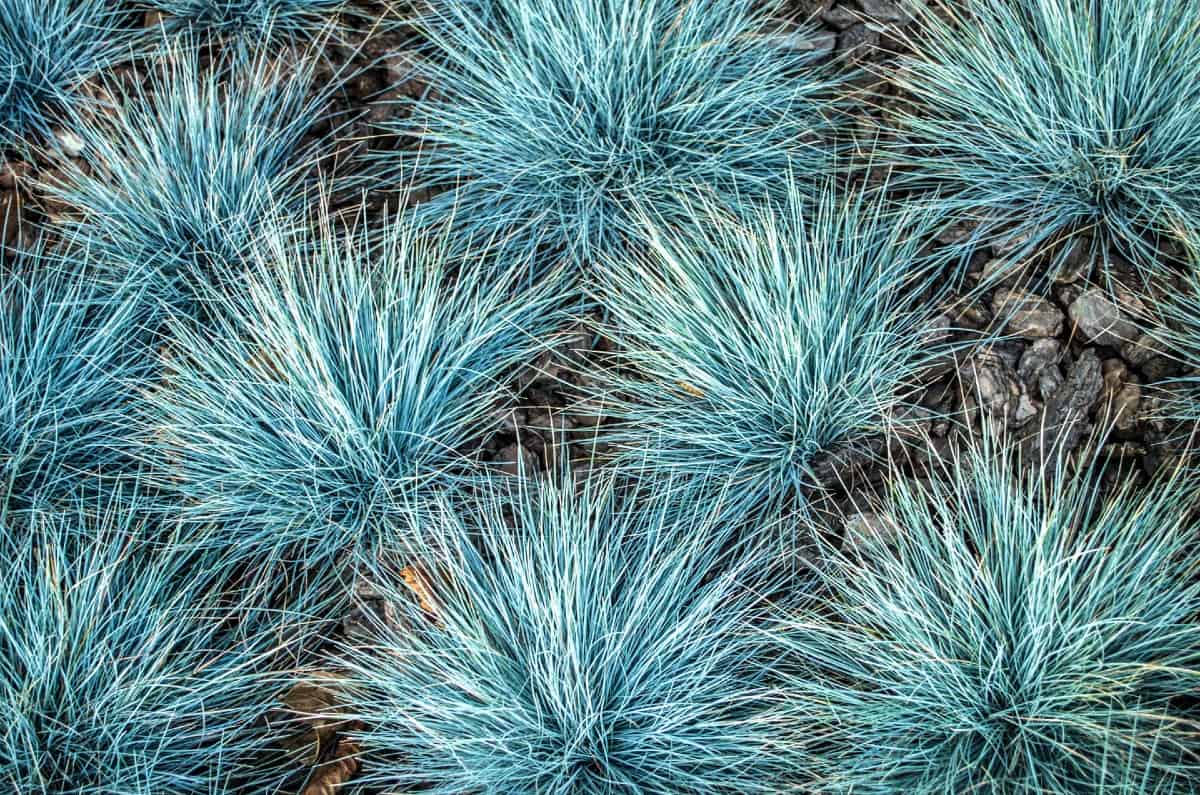 This perennial grass has a blue color that remains throughout the entire year. It has a clumping habit and forms a ball of foliage with feathery straw stalks of blooms during the summer.
Blue fescue is the perfect choice for use in a desert rock garden or mass plantings. It is quite drought tolerant and deer resistant and attracts birds to the yard. This low maintenance grass is thrives in zones 4 through 8 and grows 1 to 3 feet tall and almost 2 feet wide.
Lovegrass (Eragrostis)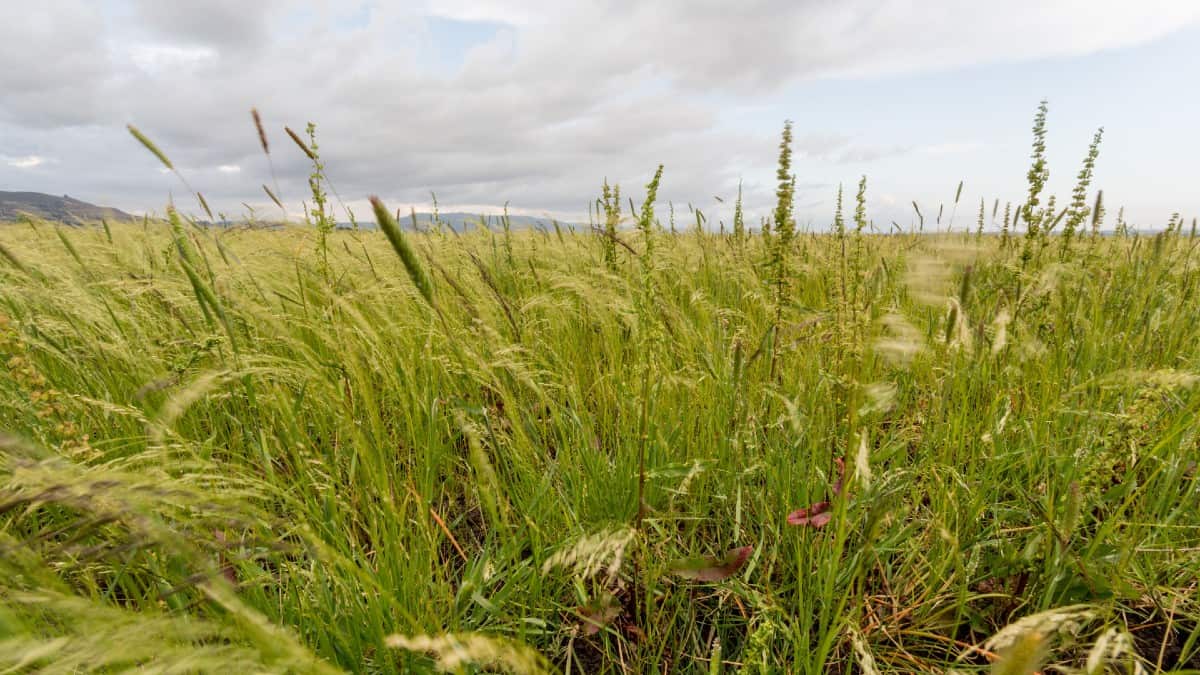 Lovegrass is a drought tolerant grass that adds soft texture to the landscape. It grows with tufted mounds of leaves and clusters of cloud-like flowers in late summer. It's easy to grow as a stand-alone plant or in a gentle and airy meadow garden.
This low maintenance grass is thrives in zones 5 through 9 and has a mature size of 3 feet tall and wide. It grows best in both full or part sun and provides the yard with interest nearly year-round.
Bermuda Grass (Cynodon dactylon) – Ideal Lawn Grass for Hot and Dry Areas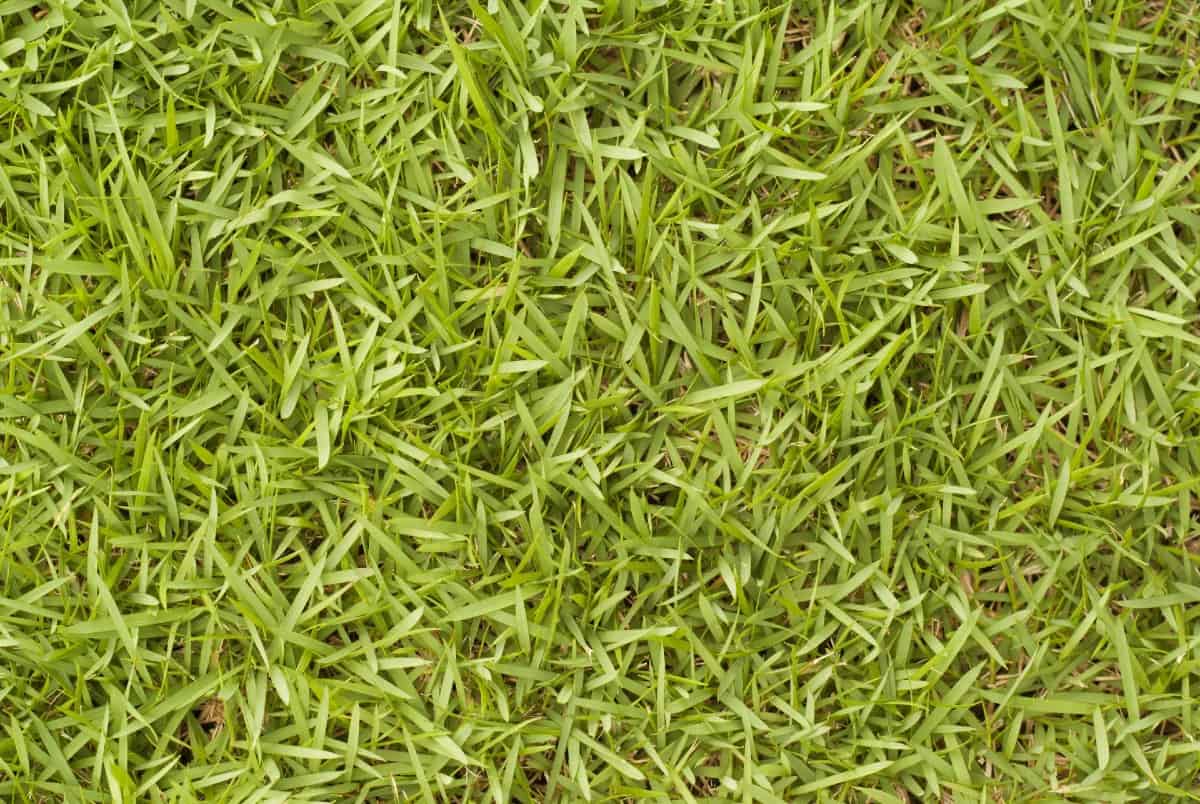 This grass is one of the top choices for growing a lawn in a desert climate. Not only is this grass drought and heat tolerant, but it is salt-tolerant as well. It is a fine-textured turf grass that is a vigorous grower and requires very little water.
Bermuda grass grows best if grown in full sun and maintained at the height of 2 inches. These desert or coastal grass plants tolerate high traffic and recover from damage easily. This grass is hardy in zones 7 through 10.
Feather Reed Grass (Calamagrostis acutiflora)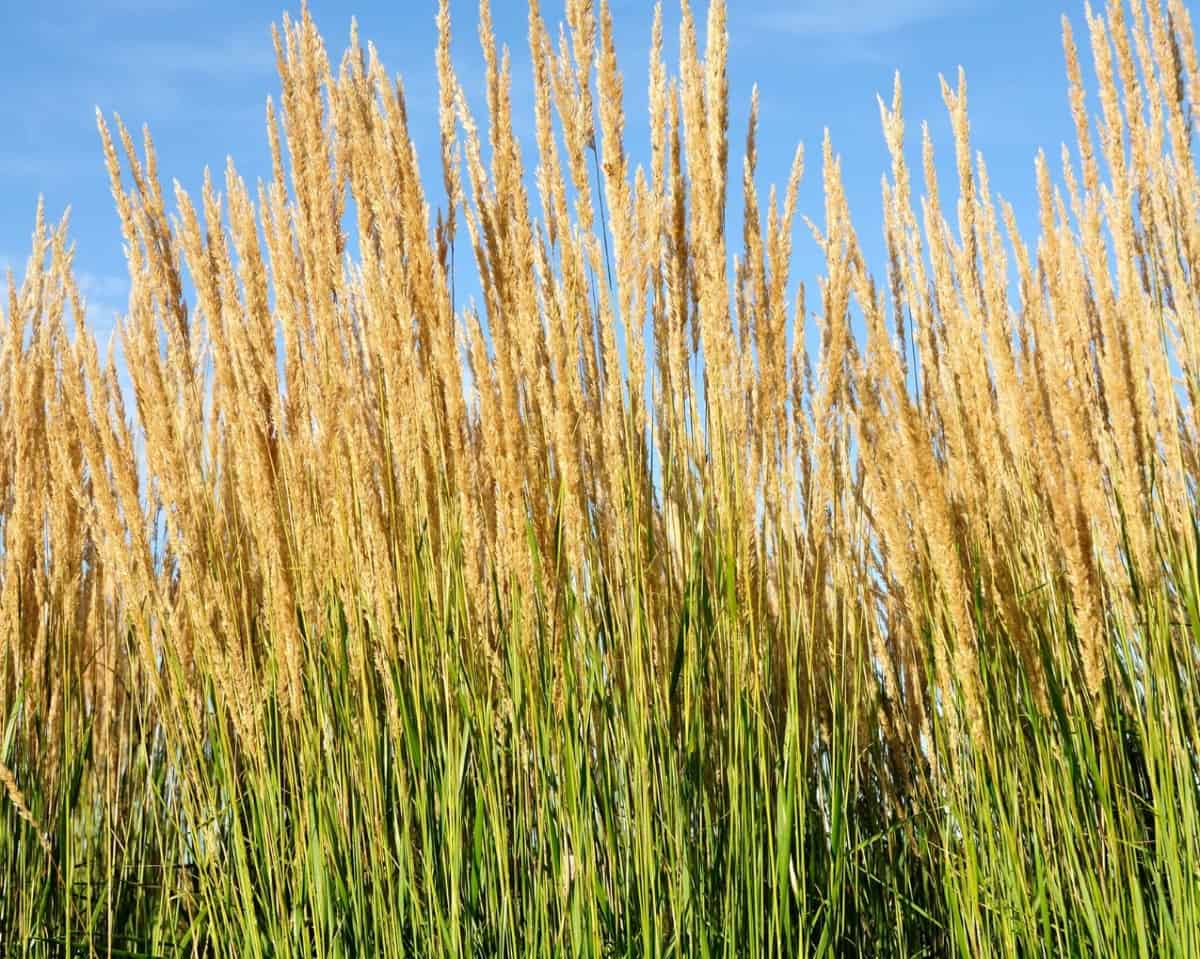 This easy to grow ornamental grass grows with an erect form of narrow, green leaves and stiff stalks of flowers during the summer months. It's striking vertical shape creates an architectural focal point in the yard.
Feather reed grass has year-round interest and is drought tolerant, deer resistant, and low maintenance. It enjoys part to full sun and has a mature size of 3 to 8 feet tall and 1 to 2 feet wide.
Buffalograss (Bouteloua dactyloides) – Turf Grass for Low-Rain Regions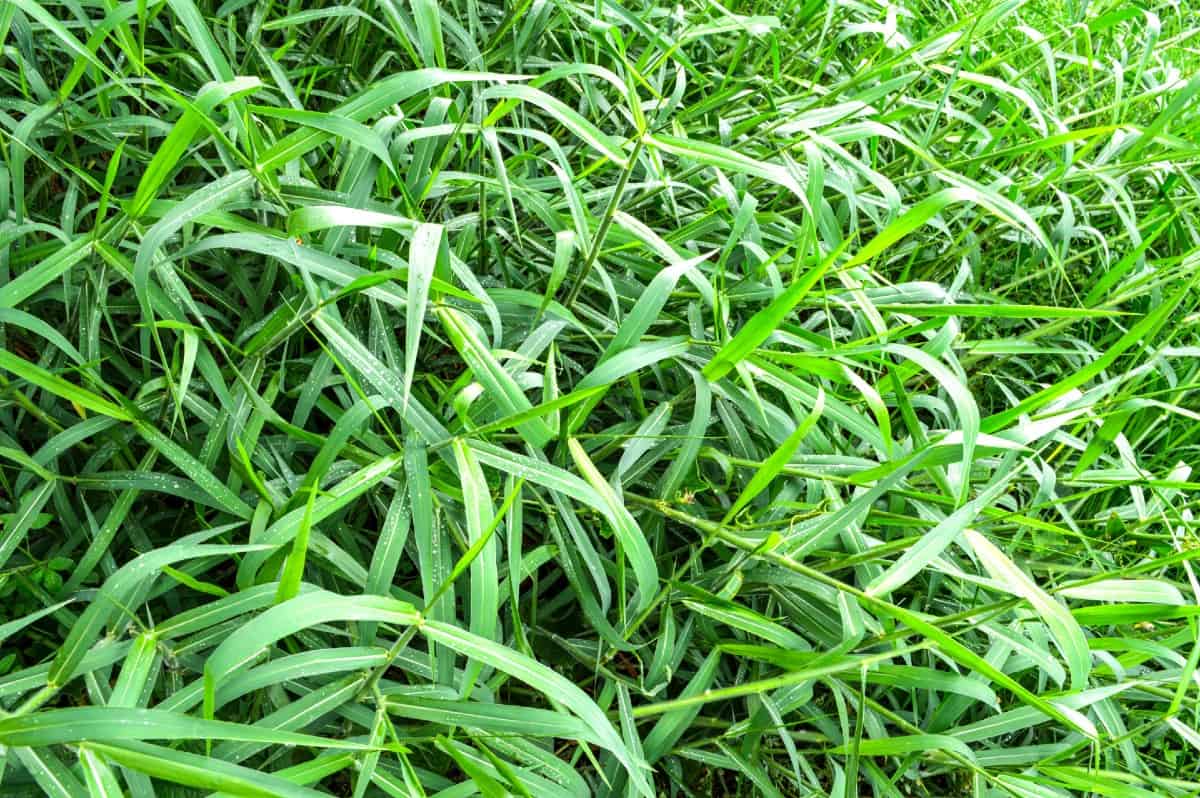 This slow and low-growing lawn grass is drought tolerant and withstands long periods of low rainfall. It has a deep root system that goes dormant when necessary and recover quickly. This grass withstands winter cold and summer heat with ease.
Buffalo grass is low maintenance and has minimal water needs. It is hardy in zones 3 through 9 and prefers sunny locations. Keep this grass trimmed to 2 or 3 inches for a healthy desert lawn.
Blue Oat Grass (Helictotrichon sempervirens)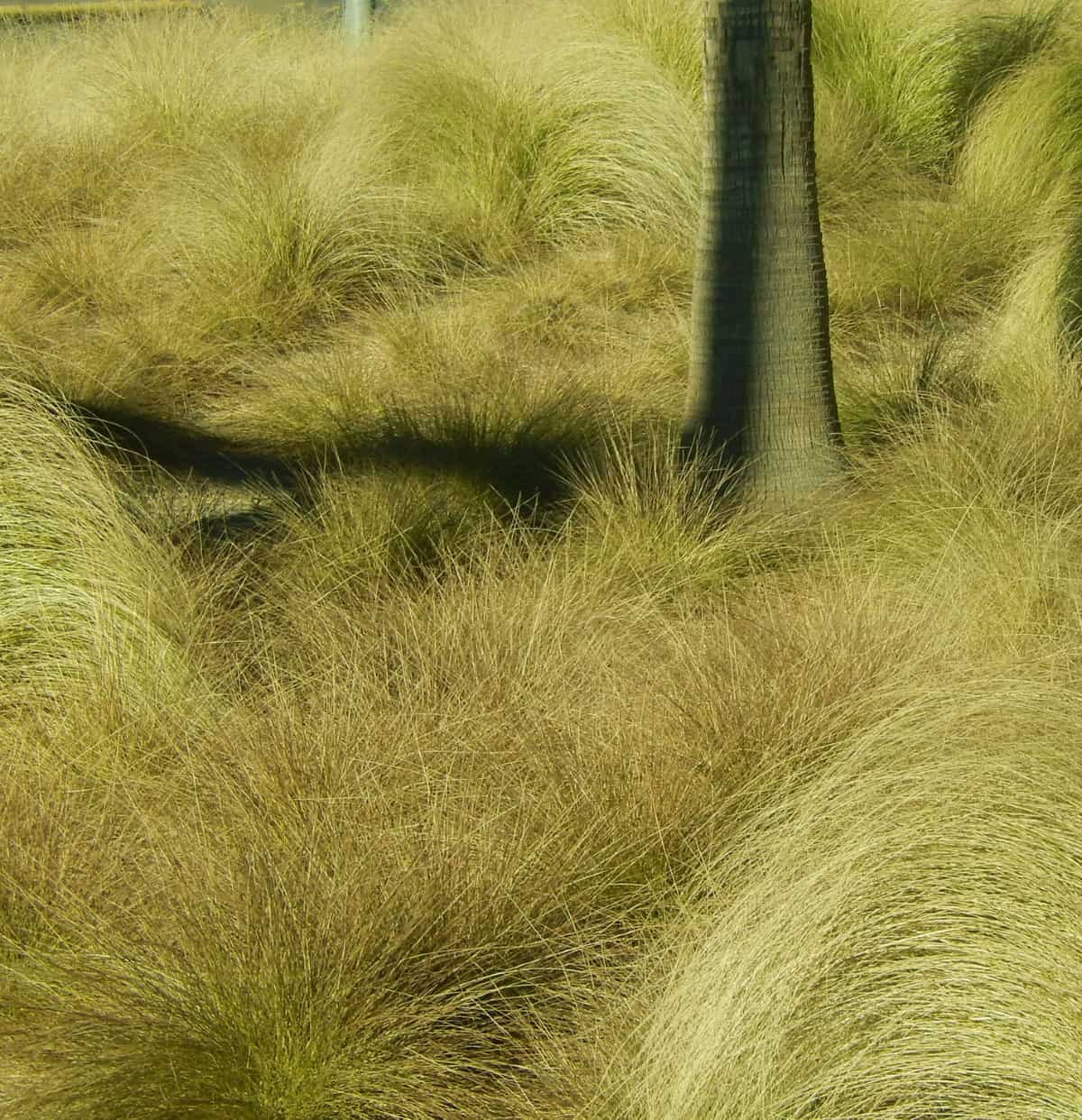 This attractive, round-clumping ornamental grass has graceful and arching leaves. It is a mid-sized blue-green grass that is semi-evergreen and produces open panicles of cream-colored spikelets in early to mid-summer.
Blue oat grass grows in a fountain-like clump and is drought tolerant. It thrives in full sun and tolerates dry soil without any problems. This desert-tolerant grass is hardy in zones 4 through 8 and has a dense, mature height of 2 to 3 feet.
St. Augustine Grass (Stenotaphrum secundatum) – Lawn Grass that is Drought and Shade Tolerant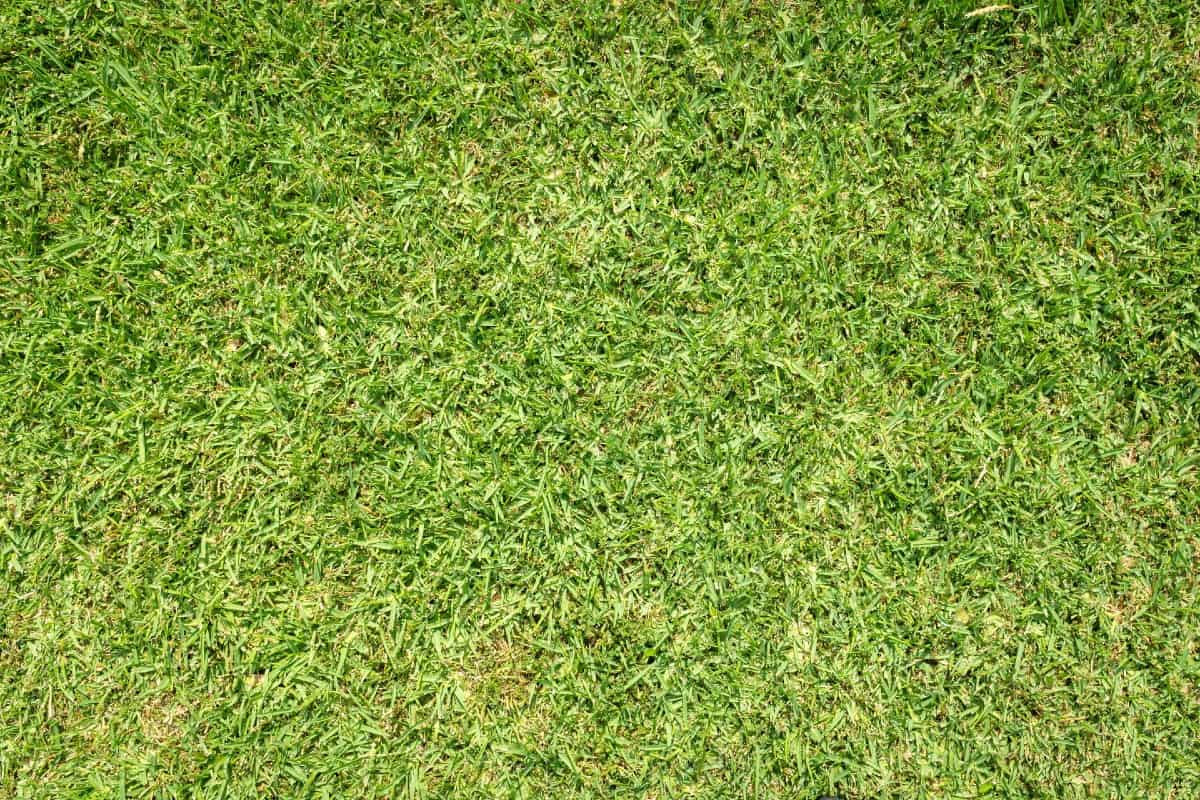 The deep roots of this lawn grass give it the ability to tolerate drought conditions and high temperatures. It is relatively low maintenance but requires good air circulation to prevent disease.
St. Augustine grass prefers sun but tolerates some shade. It is quick to spread and repair damage as needed. This warm-season grass does not tolerate cold temperatures and grows best in hardiness zones 8 through 10.
Japanese Blood Grass (Imperata cylindrica)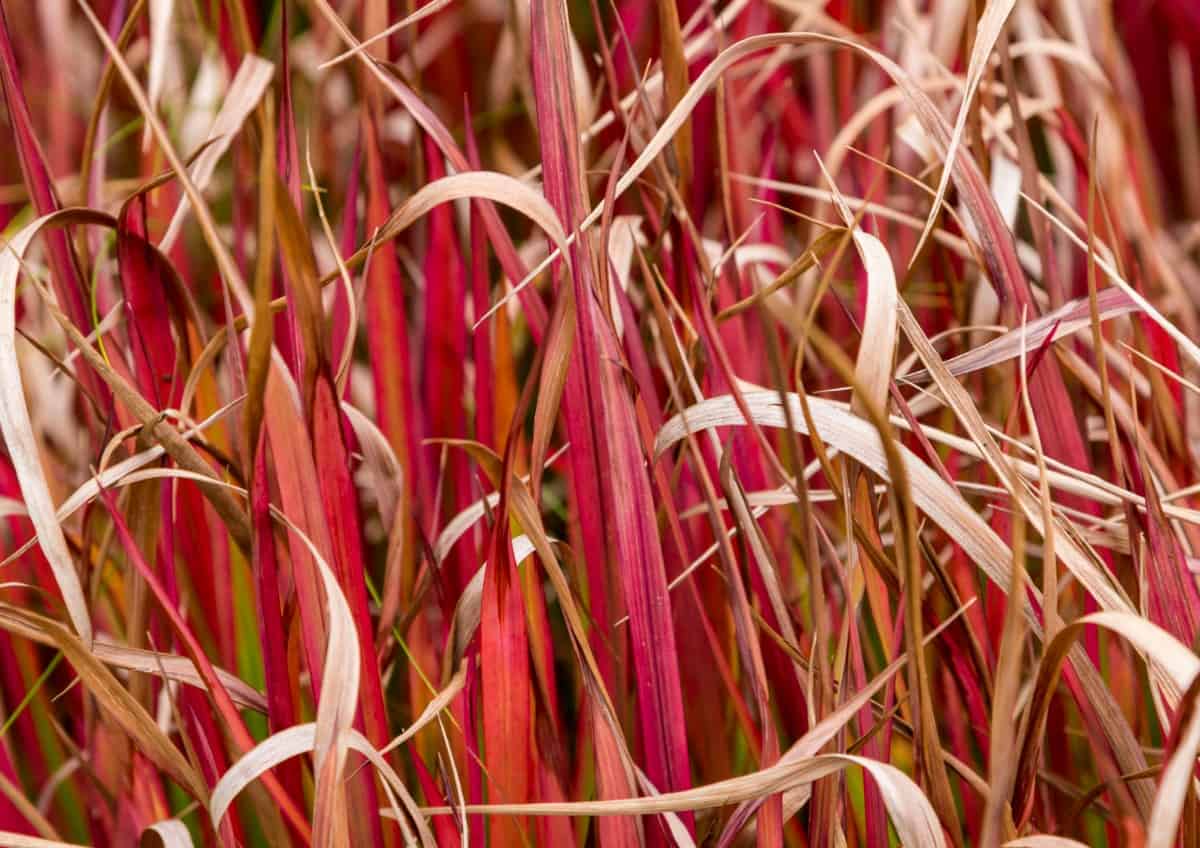 This distinctive ornamental grass has bright green blades with upper leaves that turn red during the summer and burgundy in the fall. After this grass establishes, it is highly drought resistant and requires very little care.
Japanese blood grass grows in a dense clump that reaches 12 to 18 inches tall and wide. It loves full sun and can also be one of the ornamental grasses for shade, as well. This grass is hardy in zones 5 through 9, is deer resistant, and is a highly decorative grass for the desert garden.
Pampas Grass (Cortaderia selloana) – Ornamental Grasses for Drought Conditions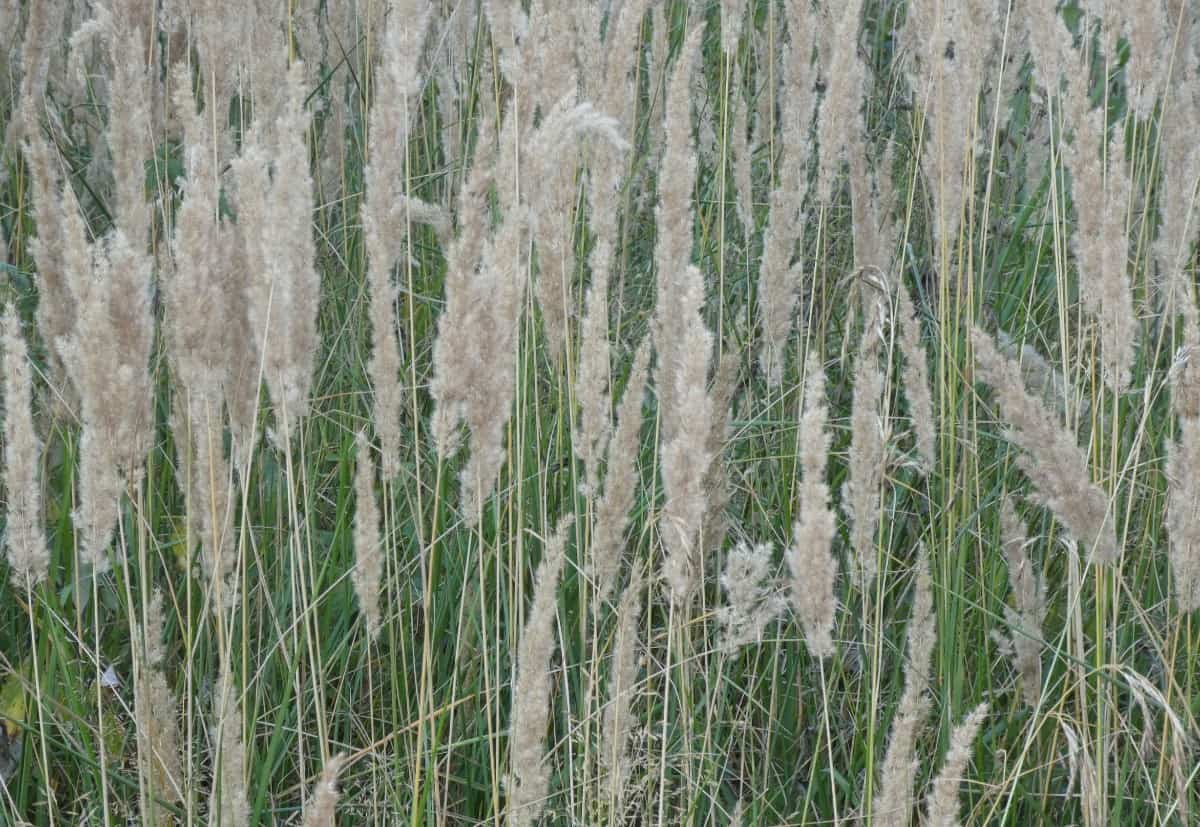 To make a bold statement in your desert garden, consider planting pampas grass. This ornamental grass fills large spaces with arching leaves and stunning, showy flowers that open from the end of summer through winter.
Pampas grass grows 8 to 12 feet tall and spreads up to 8 feet wide. It enjoys growing in sunny locations in hardiness zones 7 through 10. It is low maintenance, drought tolerant, and deer resistant.
It's common to picture cacti when considering what grows in the United States southwest, such as the Sonoran desert, New Mexico, Arizona, and Texas.
Still, there are a wide variety of grasses that grow in these areas, too. The key is to choose hardy grasses that are drought and heat tolerant and provide them with a consistent water source.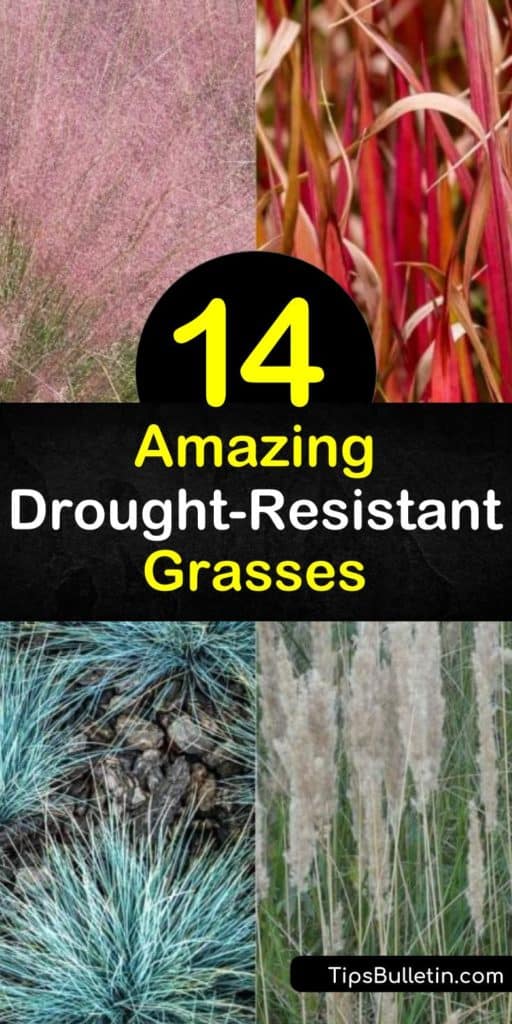 Creating a yard filled with green grass and ornamental plants is easy as long as you plant the right grasses for the desert, so why not share our desert grass guide with family and friends on Facebook and Pinterest?