As the hot air from summer fades away, and the atmosphere turns cool and crisp, most of our plants stop blooming, and our gardens change from a happy, vibrant place to a sad, dreary tomb. Incorporating grasses with fall color in your landscaping is an effective way to keep your garden beds feeling full of life.
Ornamental grasses provide color, texture, and movement to your home during the autumn months, but some also hold on to their foliage for long enough to add winter interest.
Year-round beauty is every home gardener's dream and makes you seem like you've been using your green thumb for ages. Grasses might not seem like the most exciting thing to plant around your house, but there are endless varieties that can handle whatever conditions are thrown at them while remaining picture-perfect.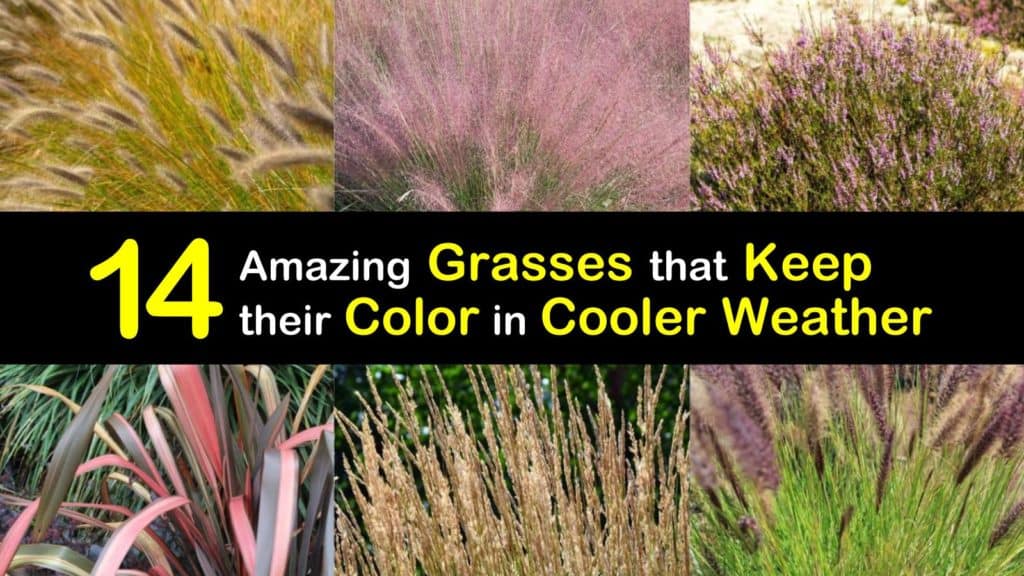 The Benefits of Ornamental Grasses
A variety of different plants that shine in different seasons helps you enjoy your yard all year. Autumn trees are lovely and are real eye-catchers but don't forget about grasses.
Ornamental grasses refer to both true grasses and plants that aren't actually a grass but still look like it, similar to some fall planted herbs like chives. Most grasses live for over two years and are considered to be either clumping or spreading plants.
They vary from a few inches in height up to 15 feet tall. Some have flower heads, while others are favored for their unique leaves.
Besides, grasses are genuinely versatile, and some species fit the requirements you're looking for, whether for hedging, border, erosion control, ground cover, accent plants, etc. Mix in some grasses with fall planted herbs so you can enjoy beauty in every season.
When choosing grasses for your yard, be sure that you do not pick invasive grass types. Unfortunately, some of these are sold at garden centers so do a Google search on your phone before purchasing.
Infamous Grasses with Fall Color: Chinese Silver Grass (Miscanthus sinensis)
Chinese silver grass, or maiden grass, is a tall, full, and hardy plant. This ornamental grass is full of vibrant colors. The blooms start green and brown and transition from pink to copper in the fall and silver in the winter.
This plant is often used in big landscaping projects and along roadways because it looks good year-round.
Chinese silver grass thrives in various soil types, including sandy, clay, or average soil. It also lives at all pH levels and handles moisture with ease. This grass is hardy in USDA zones five through nine.
Fountain Grass (Pennisetum alopecuroides)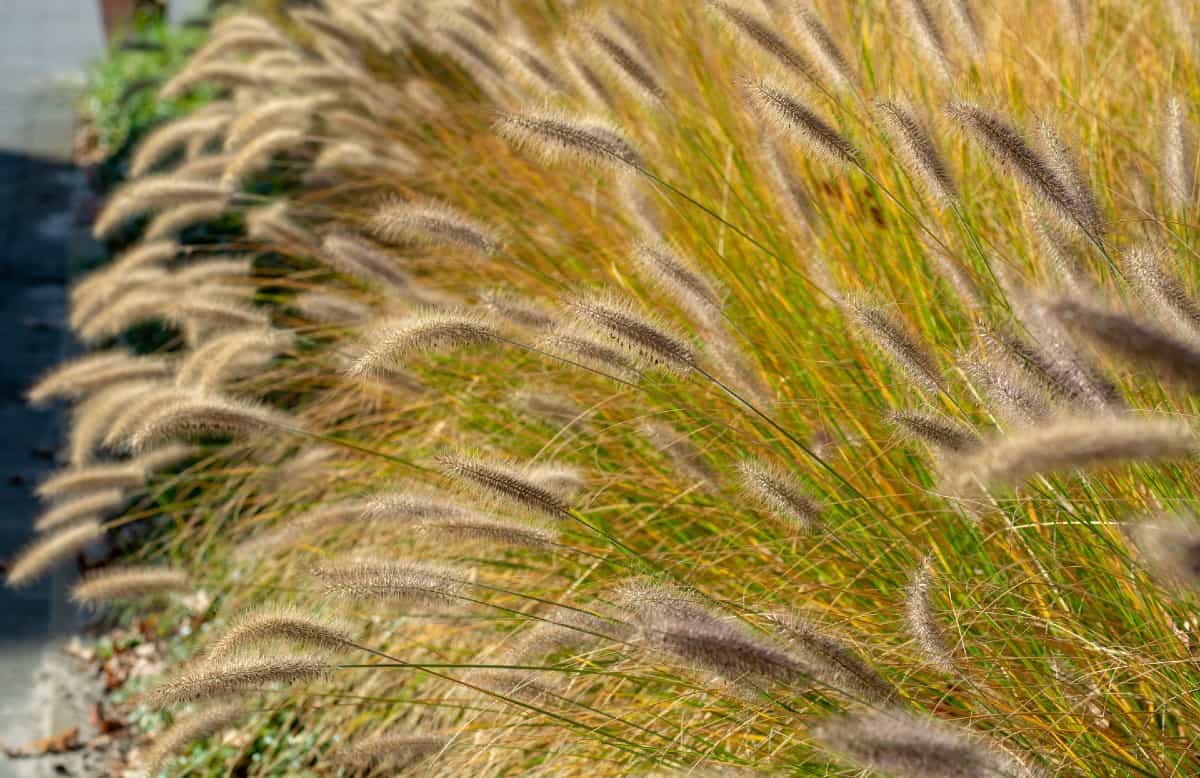 Planting popular grasses with fall color, like fountain grasses, is a low-maintenance way to make a statement. Fountain grass has long, cascading leaves that grow in clumps, which prevent them from becoming invasive.
Fountain grass gets up to three feet tall and turns golden yellow and beige in the fall. It is exceptionally adaptable.
For the healthiest looking plants, place them in fertile and well-draining soil where they enjoy full sun or light shade. Determine whether you need topsoil or compost for grass seed before planting and divide the plants when areas become overcrowded. Add a few fall blooming annuals with your grasses to make a beautiful autumn display.
Little Bluestem (Schizachyrium scoparium)
Little bluestem one of the perennial non-invasive grasses that is native to North America. This clumping grass is bluish-green throughout the summer and turns reddish-purple in the fall with fluffy white heads.
Bluestem is useful for erosion control. Because it self-seeds, it may grow aggressively if not properly groomed.
Little bluestem grows up to three feet tall and one foot wide. It has no significant pests or diseases. Water bluestem grass regularly during the first year until they become established.
Feather Reed Grass (Calamagrostis acutiflora) – Grasses with Ever-Changing Color
Feather reed grass is commonly called Karl Foerster grass, named after the man who discovered the plant. The stalks of this grass start as reddish-brown in the spring and transition to gold in the fall. These tall perennial grasses grow up to three feet high.
Feather reed grass is a deciduous species thrives in full sun and grows well in partial shade, especially in hotter regions. They are hardy from USDA zones five to nine and are considered a cool-weather grass.
Japanese Silvergrass (Miscanthus purpurascens)
Japanese silver grasses are beautiful grasses with fall color. They are low-maintenance and add movement to your fall garden. These plants were grown in Japan over a century ago.
These ornamental grasses for spring have feathery plumes that are grey-green in spring and bright orange and crimson red in the fall. Japanese silver grass prefers areas with lots of sunlight and moist, fertile soil.
These frost tolerant plants survive in partial shade but are thinner and less sturdy in those conditions. Depending on the height of the species, they look fantastic as privacy hedges, along borders, in planters, or cottage gardens.
Switch Grass (Panicum virgatum)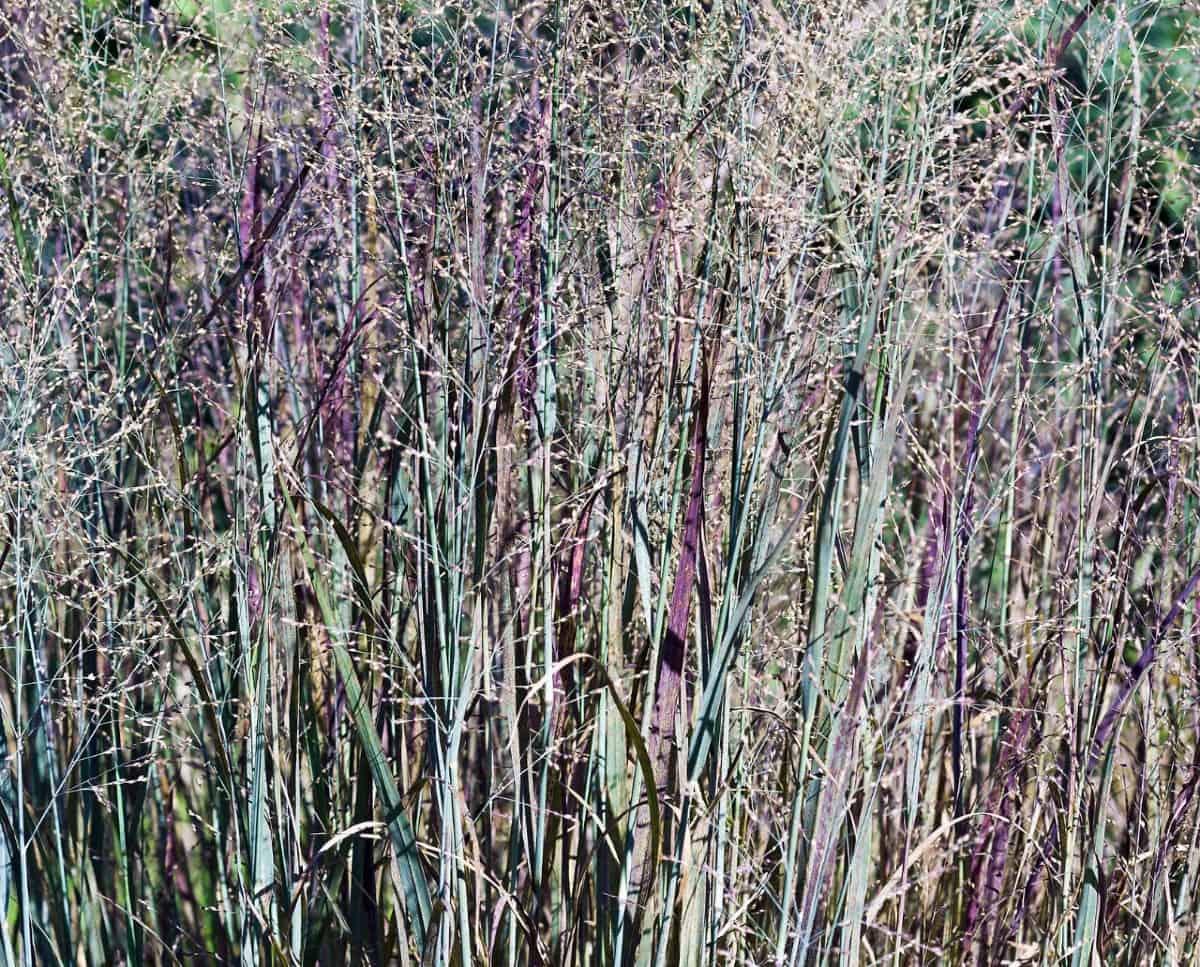 Shenandoah switchgrass is a prairie grass with rich burgundy foliage that turns bright yellow every fall. This plant is long-lived and grows up to seven feet tall. They are versatile and are often used in mass groupings and along borders.
Switchgrass does best in full sun and likes to live in medium-wet soil, making it ideal for coastal grass plants. It is pest, disease, and deer resistant. Cut the foliage down to the ground level in the late winter or early spring.
For a particularly eye-catching display, pair this switchgrass with one of the roses with fall color so you have interest for more than a single season.
Ornamental Grasses with Pretty Foliage – Big Bluestem (Andropogon gerardii)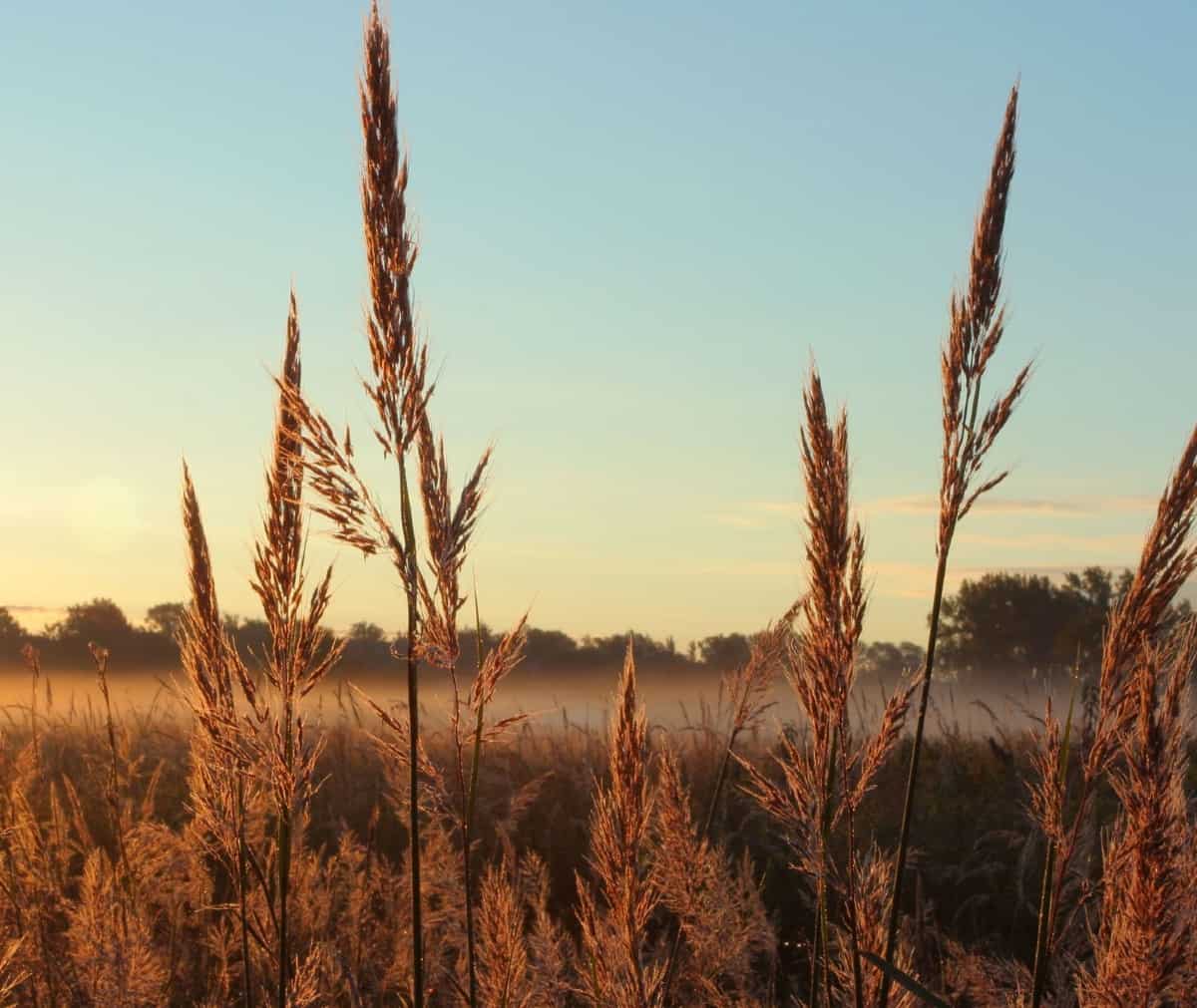 Big bluestem is very similar to little bluestem grass. It has solid, flat stems. They have blue-green foliage until July when seed heads sprout three to six feet high. This grass is a clumping grass that showcases red hues in the fall.
Big bluestem is hardy in USDA zones four through nine, but make sure this grass isn't considered invasive in your area before planting.
These ornamental grasses with fall color are usually found in dry conditions with sandy and loamy soil, and they survive in full sun or partial shade.
Moor Grass (Sesleria autumnalis)
Moor grass has v-shaped, narrow blades that are yellowish-green in the spring and summer, and bronze in the late summer and fall. It has spiky silver flower heads that bloom at the beginning of the growing season. Moor plants grow about two feet tall and wide.
Growing moor grass requires an area that is sunny or lightly shaded, and they like having average to dry, well-draining soil. Water the plant regularly and cut to ground level in the late winter or early spring.
Hakone Grass (Hakonechloa macra)
Hakone grasses are one of the grasses with fall foliage that thrives in shady areas. It has arching, bright green foliage that reaches up to ten inches long.
The mounds reach 18 inches tall and 24 inches wide, and they spread as they mature, making them excellent ground cover plants. The foliage showcases orange and red in the fall and light brown for winter interest.
Plant Hakone grasses in moist soil with good drainage. Add organic matter or humus to the ground when planting and spread mulch around the base to help keep the soil damp and cool.
Purple Fountain Grass (Pennisetum setaceum): The Most Popular Grasses with Color
Purple fountain grass is frequently used in landscaping projects. It has fuzzy blooms that show off the purple and burgundy foliage. These plants are hardy in zones seven and above but can adapt in lower zones when planted in pots and brought indoors during the winter.
Plant purple fountain grass in the spring and choose a sunny location. Make sure the fountain grasses have plenty of room in your garden since they reach over four feet tall and wide.
Blue Oat Grass (Helictotrichon sempervirens)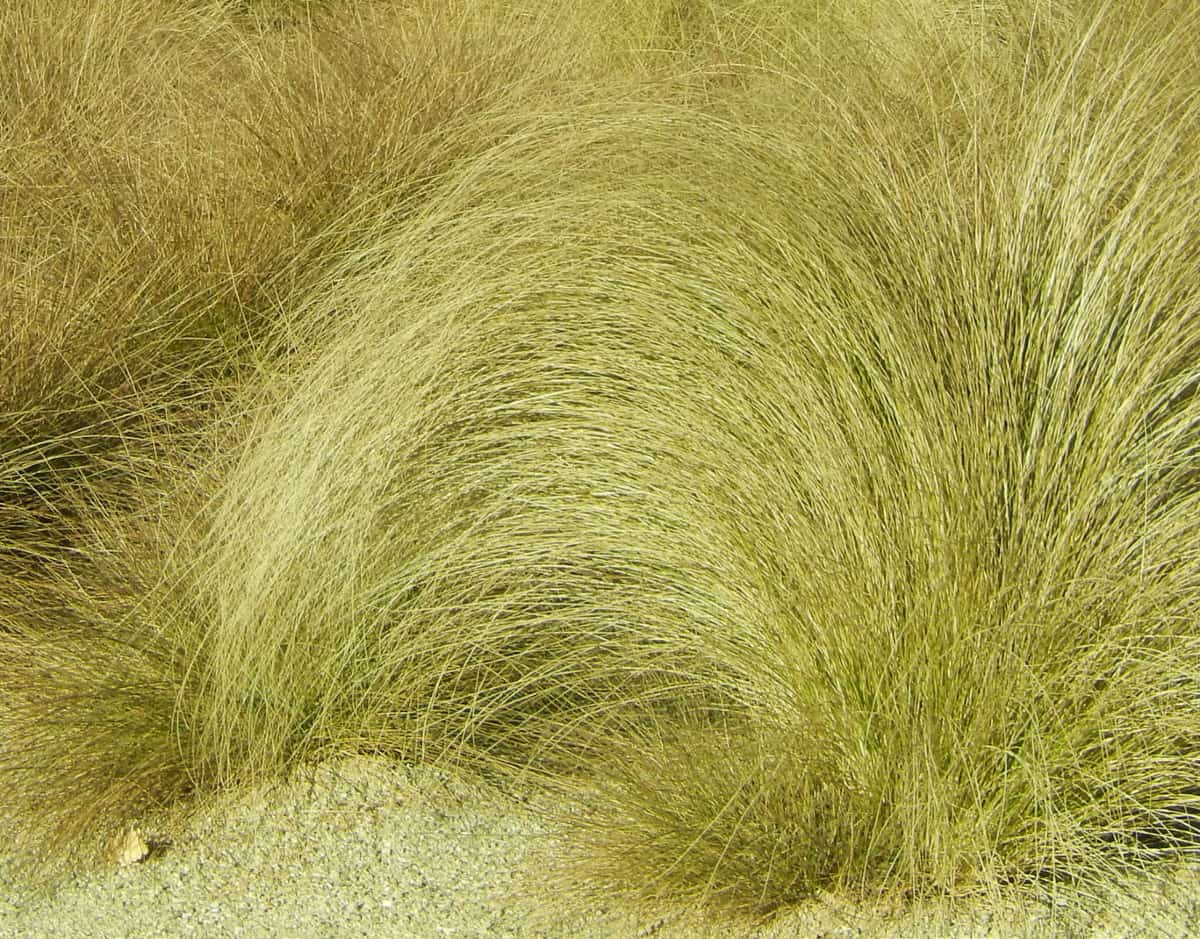 Blue oat grass is a showy grass with narrow leaves that are steel blue during the summer. In the fall, tall brown spikes shoot from the base of the plant and hold onto its unique look throughout the winter.
Blue oat grass likes being in full sun. Well-draining soil is essential for survival throughout the winter months.
In the summer, they prefer heavy moisture and tolerate sandy and clay soils. The only major problem with these grasses is root rot from poor soil placement.
New Zealand Flax (Phormium cookianum)
New Zealand flax is another attractive grass. It's fan-shaped base, and pointed leaves have once tricked people into believing it was related to agave plants. With the right growing conditions, these plants grow up to 20 feet high and ten feet wide.
Based on the variety, New Zealand flax grass comes in red, yellow, purple, maroon, and green. They require average soil with good drainage and survive in partial shade but perform best in full sun.
Grass that Makes a Statement: Pink Muhly Grass (Muhlenbergia capillaris)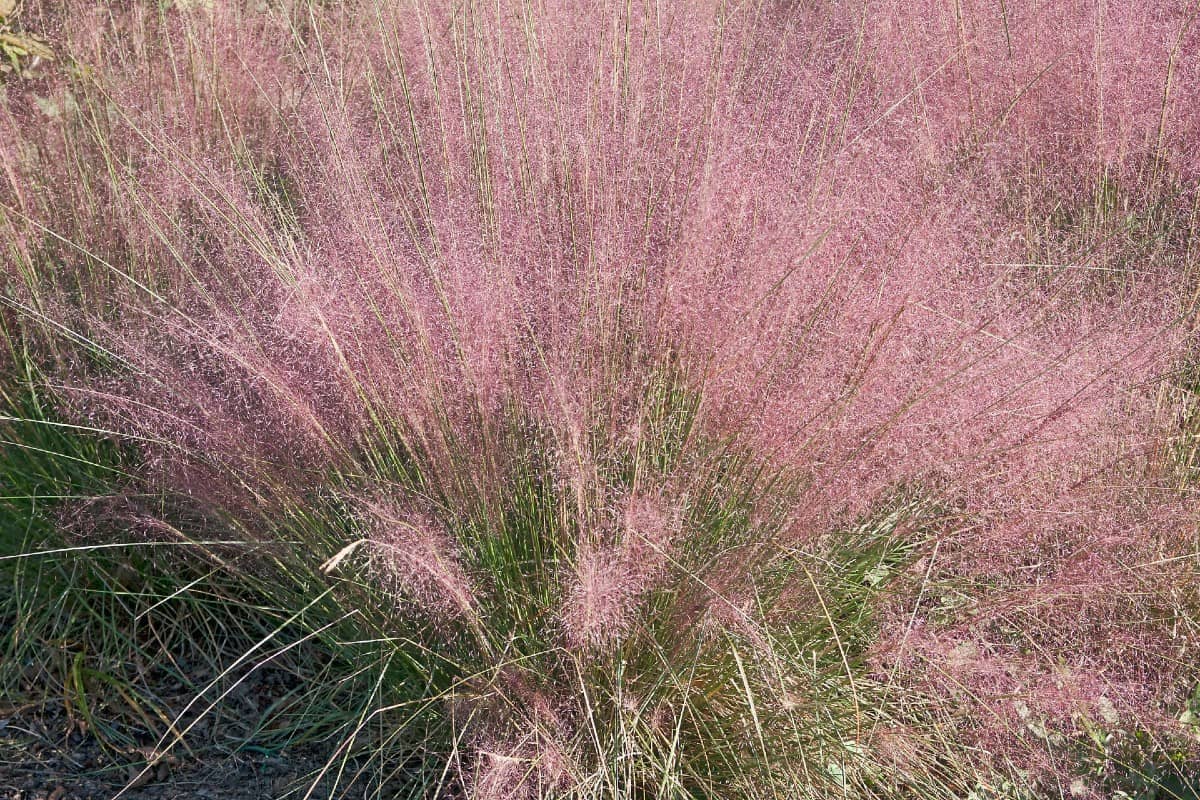 Pink muhly grass is sure to make a statement in your landscaping with its feathery pink foliage. These plants grow four feet high. It is native to Florida and known for its tolerance to droughts.
Plant pink muhly grass in any type of soil as long as it drains well. This grass doesn't like wet feet, so be sure not to overwater your plant by letting the ground dry thoroughly before watering again. Space each plant about two feet apart and grow them in areas with full sun.
Pheasant's Tail Grass (Anemanthele lessoniana)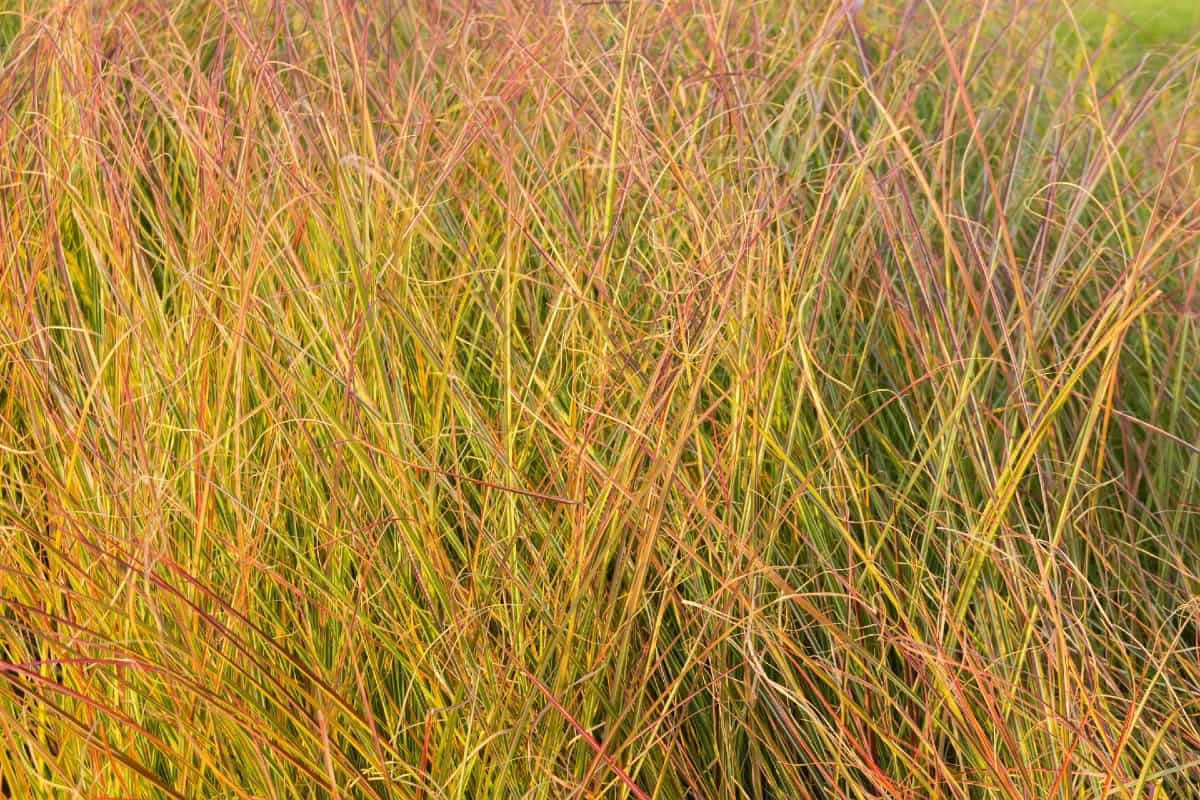 Pheasant's tail grass is a fast-growing, tough grass. It looks similar to prairie dropseed with arching, dark green leaves that sway in the wind. They turn copper, bronze, and gold in the fall and last throughout winter.
The summer brings rosy blooms that make them great for borders, containers, ground cover, edging, erosion control, and more.
The clumps grow to be about three feet tall and wide. Pheasant's tail grass thrives in full or part sun and fertile soil. As a bonus, they are drought, deer, pest, and disease resistant and require minimal care.
Don't be so quick to write off adding grasses to your landscaping. There are many varieties to choose from and are far more beautiful than you'd ever expect.
These grasses that change color in the fall are the epitome of low-maintenance and are sometimes more attractive than your flowering plants. They add texture and movement to flower beds, which is essential for picturesque gardens.
If these grasses with fall color took you by surprise, please share these vibrant ornamental grasses with others on Facebook and Pinterest.