The ripe ground cherry, or cape gooseberry, is a fast-growing fruit that is a beautiful addition to the garden, especially if you don't have the space for a cherry tree or other fruit trees. Under the right conditions, each plant produces up to 300 unique fruits. They are easy fruiting plants to grow, and they grow even better when you plant them with ground cherry companion plants.
Ground cherry plants (Physalis pruinosa) are nightshades, like tomato plants. They look like a small tomatillo plant or husk tomato with papery husks, and the fruit resembles an orange cherry tomato.
However, they have an interesting sweet flavor that some people say is a cross between a strawberry, pineapple, and green grape.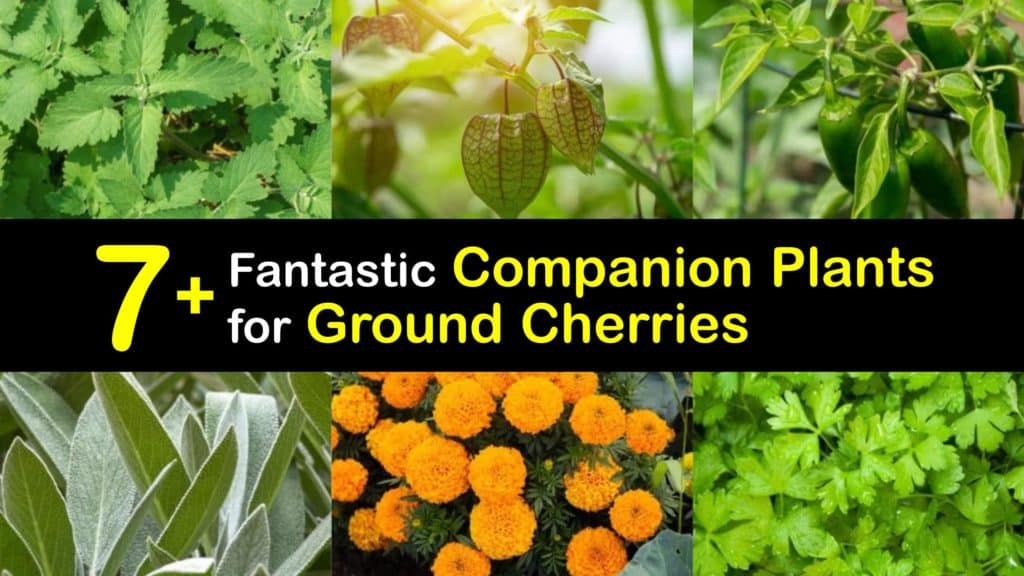 Ideal Plant Partners for Ground Cherry Growth
This unique plant is just as simple to grow as a tomato plant, strawberry plant, or another garden delight, and their tropical, sweet-tart fruits are perfect for making jam, salsa, desserts, and other recipes.
Ground cherries do not get along with all plant types, though, and it's vital to grow ground cherry plants with plant friends while keeping them away from plant foes.
Companion planting ground cherries is the best way to create a productive garden while letting nature take its course. Learn what to plant with ground cherries to encourage healthy growth and find detailed descriptions of each plant to ensure you pick the ideal types for your area and taste.
What is the Benefit of Companion Planting?
Companion gardening is helpful for all plant types, from bush beans to ground cherries, and there are many benefits to ground cherry companion planting. Some plants do not get along, while others make great friends and promote good health.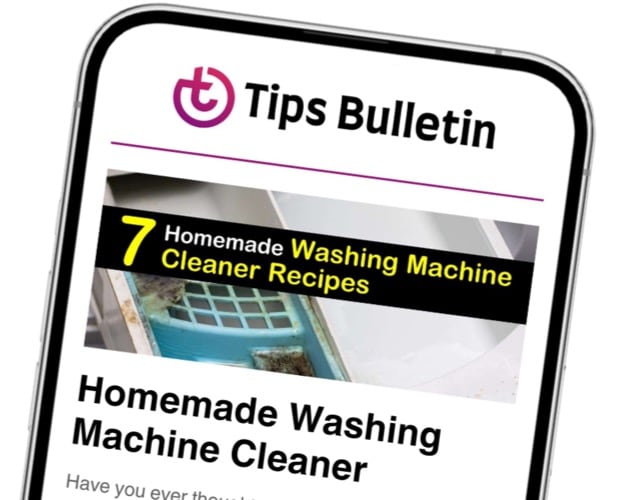 Finally, an email that Transforms Your Home.
Get the latest home and garden tips from our experts, delivered straight to your inbox.
Like the tomato plant and eggplant, the ground cherry plant suffers from some of the same pests and diseases. Growing ground cherries with friendly plants help protect them from these issues. Whether you are growing ground cherries from seed or a seedling, paying attention to their neighbors will only benefit your crop.
Some plants draw pollinators and beneficial insects to the area, while others deter spider mites, flea beetles, and other harmful insects that may cause damage and disease.
What to Plant with Ground Cherries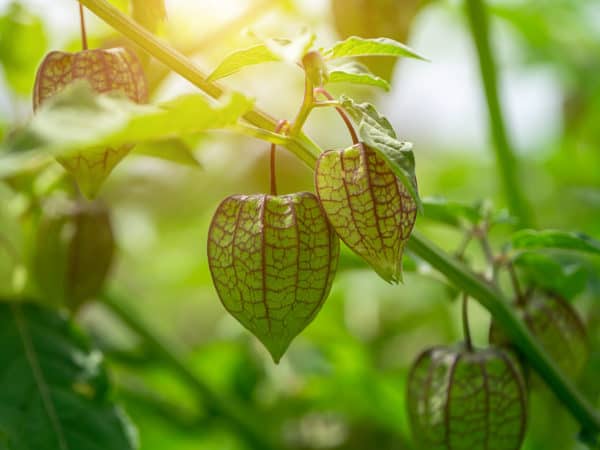 Planting friendly plants together creates harmony in the garden and makes your job easier. The plants work together to repel destructive bugs while attracting useful insects, which helps your fruits and vegetables flourish. Some examples of ground cherry companions are herbs like basil, parsley, and mint and veggies like carrots.
Are There Plants I Shouldn't Grow with Ground Cherries?
Nature has a unique way of protecting itself, and some trees and plants have the ability to work together in harmony while others are better off growing apart.
It's essential to know what to grow with ground cherries and what to avoid. Do not plant ground cherries with other nightshades like tomatoes and eggplant that compete for soil resources and keep them away from fennel, dill, potato, and corn plants.
Is it Hard to Companion Plant with Ground Cherries?
Ground cherries are an annual fruit shrub that grows 1 to 3 feet tall, require the proper ground cherry plant spacing, and they are the perfect substitute for a large fruit tree. They grow in a garden bed or containers from ground cherry seeds or seedlings and flourish when the temperatures are warm.
Ground cherry companion planting is reasonably straightforward as long as you choose suitable companions for growing in your area and give them the care they require for healthy growth.
Jalapeno Peppers (Capsicum annuum 'Jalapeño')
Hot peppers are companions for ground cherries, and planting jalapeno plants nearby is popular. While jalapenos and ground cherries enjoy the same growing conditions, another benefit of growing both plants together is that you'll have two ingredients for making sweet and spicy salsa.
Like ground cherries, jalapeno peppers are annual and grow best in full sun. They have an average size of 2 feet tall and 1 foot wide, and they take about 80 days to mature from planting to harvest. Each jalapeno plant produces 30 to 40 fruits, and their flavor and heat vary depending on when you pick them.
Mint (Mentha) – Ground Cherry Companion Plants that Repel Aphids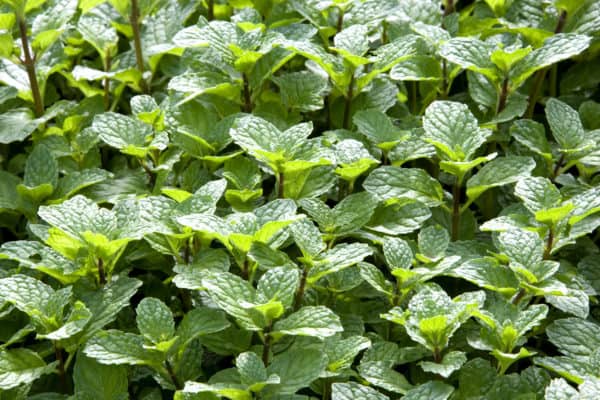 Mint plants are excellent herbs for keeping aphids away from your ground cherry plants. The aphid pest is a tiny insect that sucks the nutrients from plants, causing them to struggle and eventually die. Mint is useful for adding to tea and desserts, and there are many different varieties, from chocolate mint to peppermint.
This herb is perennial, which means it grows back year after year without much assistance from you. It enjoys growing in part to full sun and is hardy in USDA zones 3 through 11. However, mint plants grow quickly and are toxic to pets, so caution is necessary.
Parsley (Petroselinum crispum)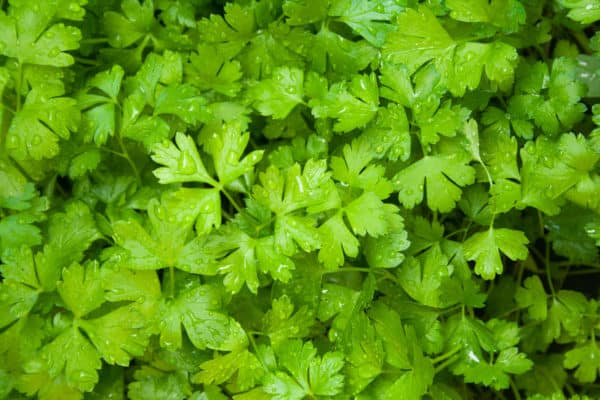 If you are dealing with flea beetles in your garden, you may want to plant ground cherries next to parsley or cilantro. Parsley is an annual herb that deters these pests and is an ideal companion for ground cherries. It is an attractive garnish and aromatic addition to many recipes, and there are curly and flat varieties to pick from for the garden.
Parsley has dark green leaves and grows 9 to 12 inches tall and wide, depending on the type. It is a full sun herb that grows well in acidic or neutral soil, and it's easy to start from seeds indoors or directly in the ground cherry garden.
Carrots (Daucus carota subsp. sativus) – Veggie Companions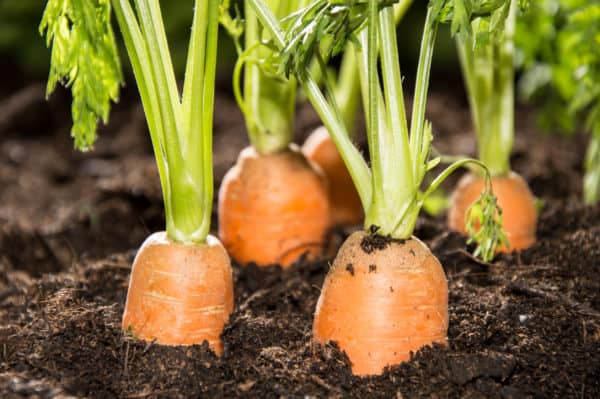 While there are various herbs and flowers that make good companions for ground cherries, carrots are a perfect choice if you're looking to grow something a bit more edible. Carrot plants keep flea beetles away from the garden, and there are over 40 different varieties, from Purple Dragon to Thumbelina.
This veggie grows well in loose, well-draining soil and full sun or part shade. When you plant carrots around your ground cherries in the spring, prepare to harvest fresh vegetables in 50 to 75 days, roughly the same time you pick ripe fruit from your ground cherry plants.
Catnip (Nepeta cataria)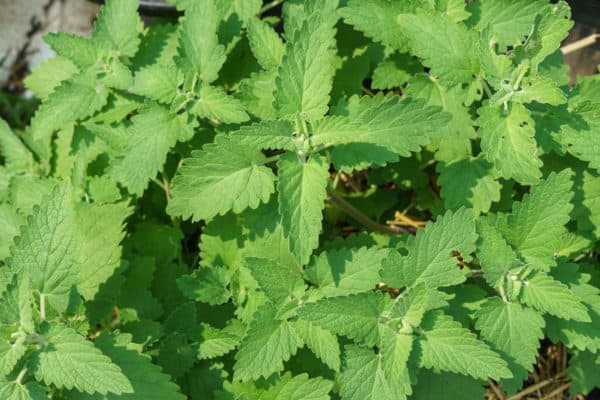 Catnip not only makes your feline friend happy, but this herb is a valuable companion for ground cherries. Sow the catnip seed at the same time you plant a ground cherry seed or seedling and watch as the herb keeps aphids at bay while your plants mature together.
Catnip is a perennial herb that regrows year after year in hardiness zones 3 through 7. It has a mature size of 2 to 3 feet tall and wide, loves full sun, and grows with ease in acidic, neutral, and alkaline soil.
Basil (Ocimum basilicum) – The Herb to Keep Flea Beetles Away From Ground Cherries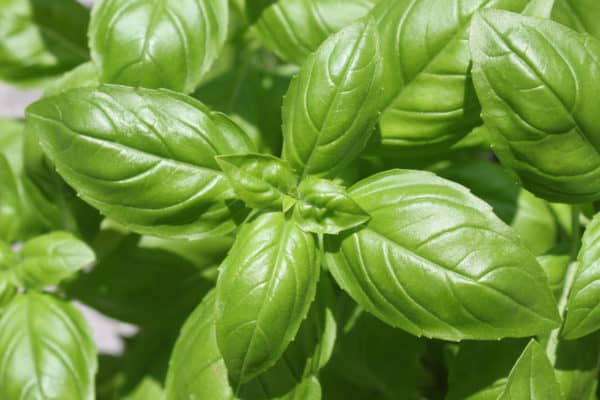 For a tasty herb to use as both a food flavoring and a companion plant for ground cherries, basil is the one for you. It keeps flea beetles, aphids, and other pests away from ground cherries and other plants.
There are many basil types, including sweet, Thai, and Genovese basil, and they are easy to grow, reaching 18 to 24 inches in height. They are annual in most regions, prefer full sun and somewhat rich soil, and are great for the beginning gardener.
Sage (Salvia officinalis)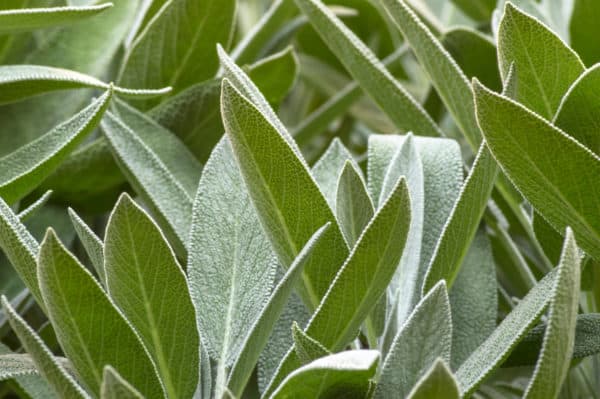 Sage is one of the simplest perennial herbs to grow, and it looks stunning in a garden setting with its fuzzy textured foliage. It is also another good choice as a companion plant for ground cherries since it repels the cabbage moth and other pests.
This herb has aromatic ovate leaves that grow up to four inches long, and the plant has a mature size of over 2 feet tall and wide. It thrives in full sun, grows ideally in zones 4 through 8, and is a wonderful addition to the garden.
Marigolds (Tagetes) – Colorful Allies for Ground Cherry Plants
Herbs and vegetables aren't the only plants that make perfect companions for ground cherry plants. Marigolds produce bright flowers in shades of orange, yellow, and red and are great for planting near the ground cherry seedlings to keep a variety of insects at bay, from the cabbage worm to the tomato hornworm.
They attract beneficial insects like ladybugs that eat harmful aphids. Marigolds flourish in sunny areas, and they grow from 4 to 48 inches tall with a 6 to 24-inch spread, depending on the type. They are annual flowers that bloom all summer long and prefer evenly moist, well-drained soil.
Why struggle to keep pests out of the garden when you can get nature to do the work for you? Some plants draw bees, butterflies, and other beneficial insects and pollinators to the space, while others keep pests at bay.
These types of plants are ideal companions for ground cherries, whether you are growing ground cherry plants from a ground cherry seed or young plant.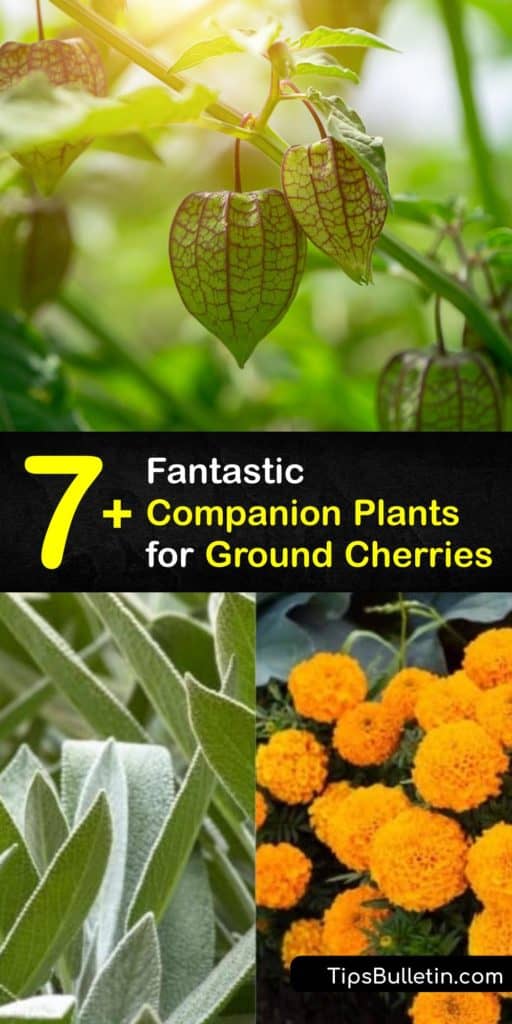 We hope you enjoyed reading about the various ground cherry companion plants to add to your garden, and we'd love it if you'd share our companion planting guide for ground cherries with your gardening family and friends on Facebook and Pinterest.