Gardening doesn't have to be hard. If you want to add color to your yard with minimal effort, plant ground cover flowers.
They will hide the bare patches where the grass won't thrive. And they'll give you an excuse to stop mowing that hillside that's such a pain.
When you select ground cover flowering plants, there are three points to consider. The first is whether you're planting in a sunny spot or the shade. Next, is the area well-watered or somewhat dry? And finally, are you interested in benefits like choking out weeds?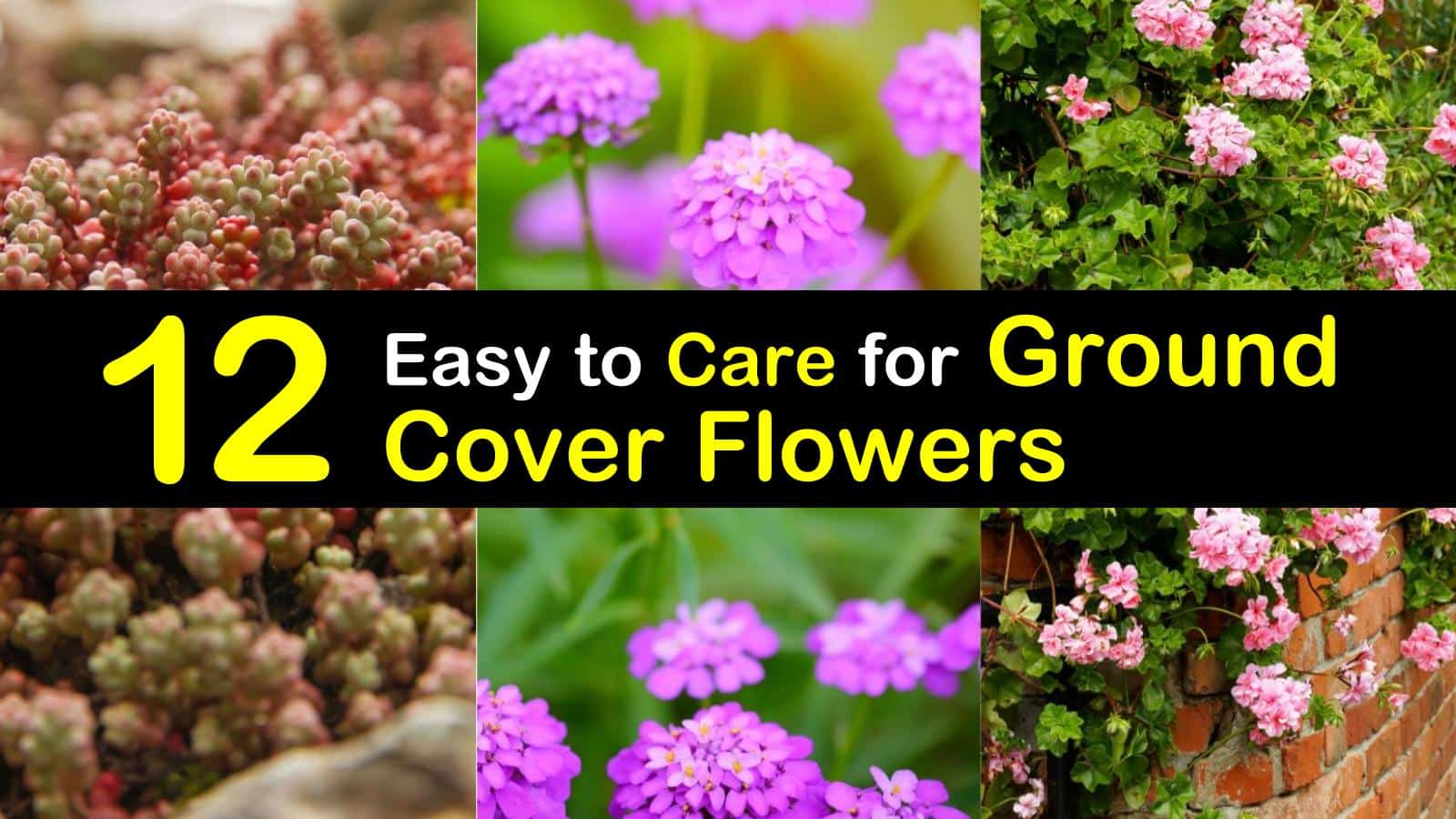 Ground cover flowers add interest to borders and can fill in the spaces in brick or paved walkways for a natural and eye-appealing accent. The flowers are typically tiny and you can find varieties that have a pleasant smell to further enhance the scenery.
Following are twelve ground cover plants that will add cheer and beautiful green foliage around your home.
Wild violet – Viola sororia – Amazing Ground Cover Flower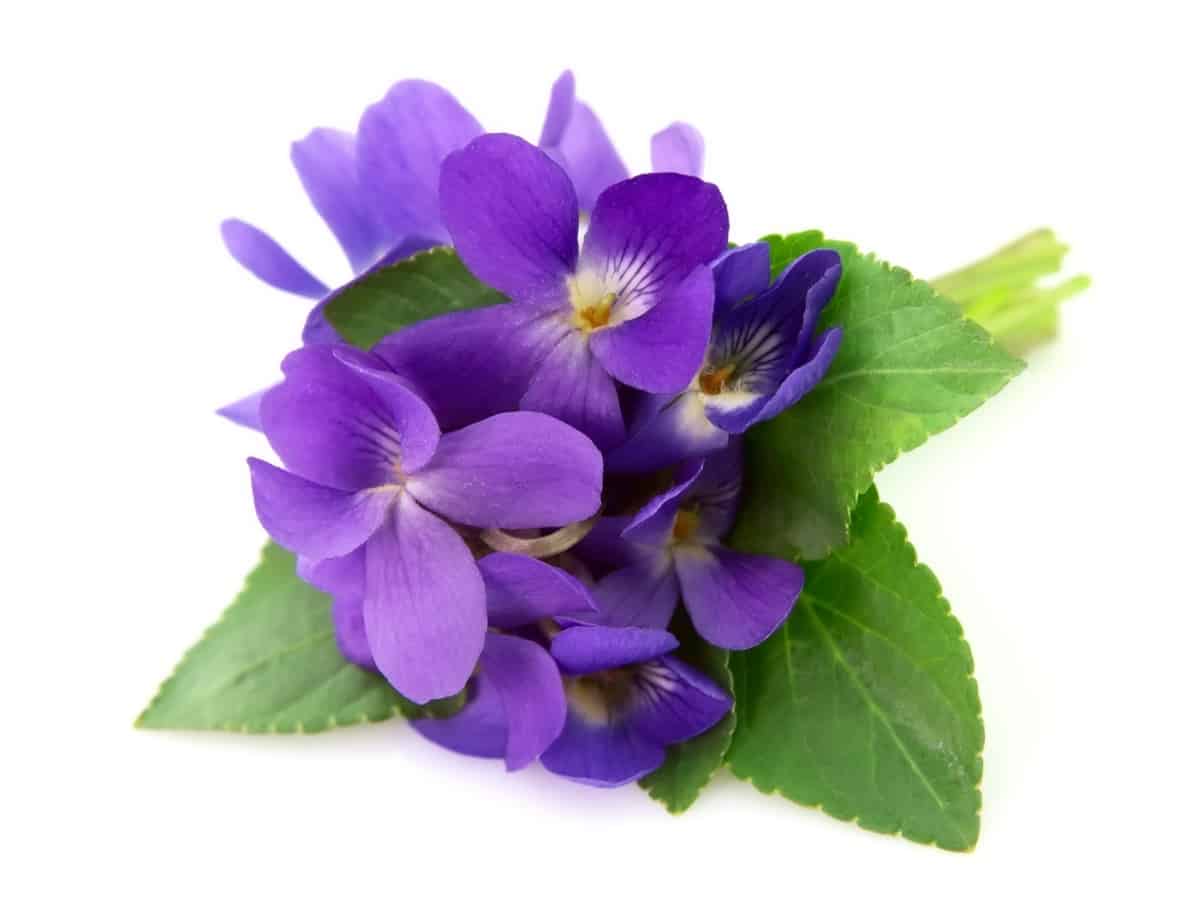 If you're struggling with deer nibbling on your vegetable garden, try planting violets around it.  These small flowering shrubs' natural habitat ranges across North America from Quebec down to Florida and west to Texas. As long as they have enough moisture, they can handle sun or shade.
Violets do well in rock gardens, in containers, or as borders around other plants. Since their flowers and green leaves are small, mass them close together to create an eye-catching effect.
Be aware they grow so fast some gardeners consider them a weed. But their purple blooms are so enchanting in the springtime that several states name the violet as their state flower.
Dragon's Blood – Stonecrop – Sedum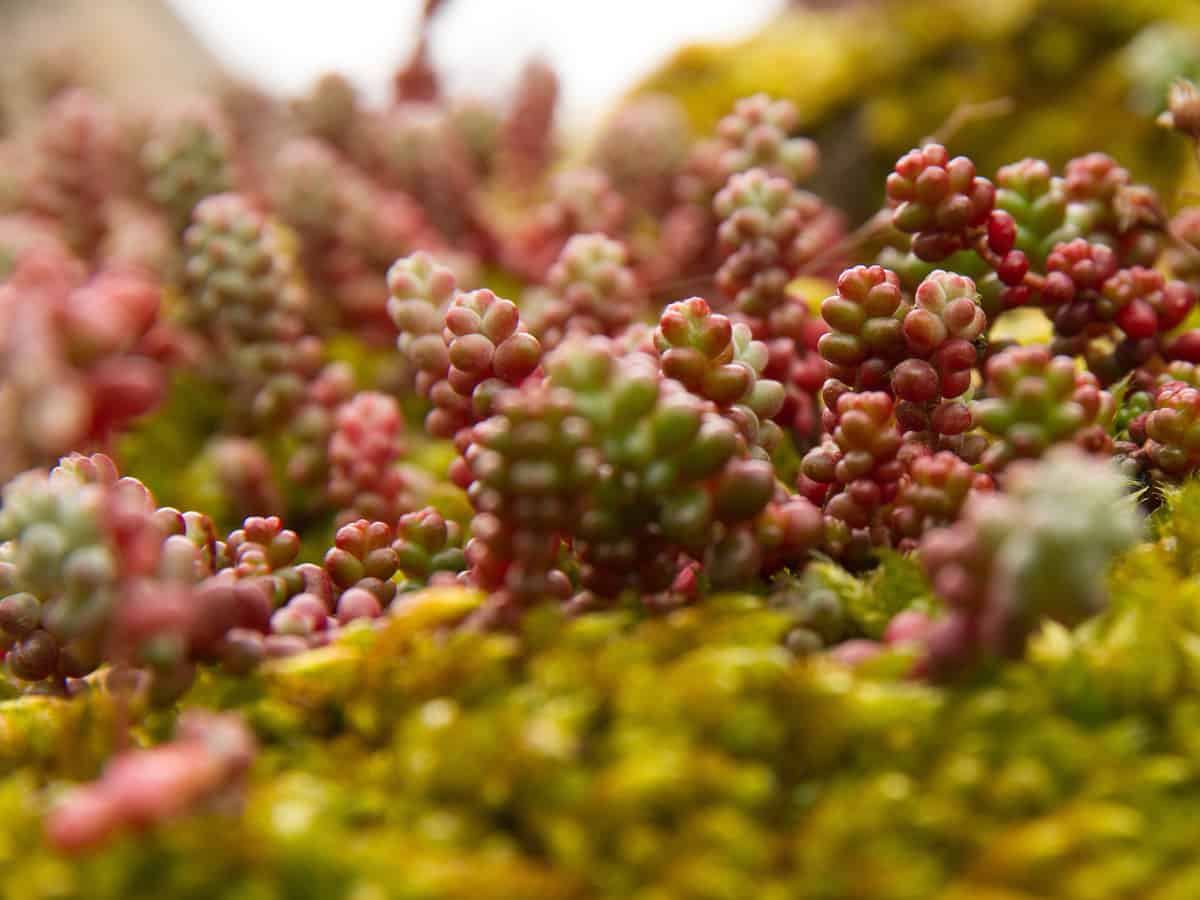 Sedum comprises around 400 species that grow in almost any climate around the world. These herbaceous perennials thrive in well-drained soil and are full sun plants. They are quite tolerant of drought and nutrient-poor ground, making them a top choice for rock gardens.
Dragon's Blood Sedum, or Stonecrop, will flower in the late summer. Although it grows into a dense carpet, it won't spread uncontrolled. And if you wish to remove it, it has short roots that are easy to pull.
Appleblossom Geranium – Pelargonium Zonale – The Flower that Covers Ground Fast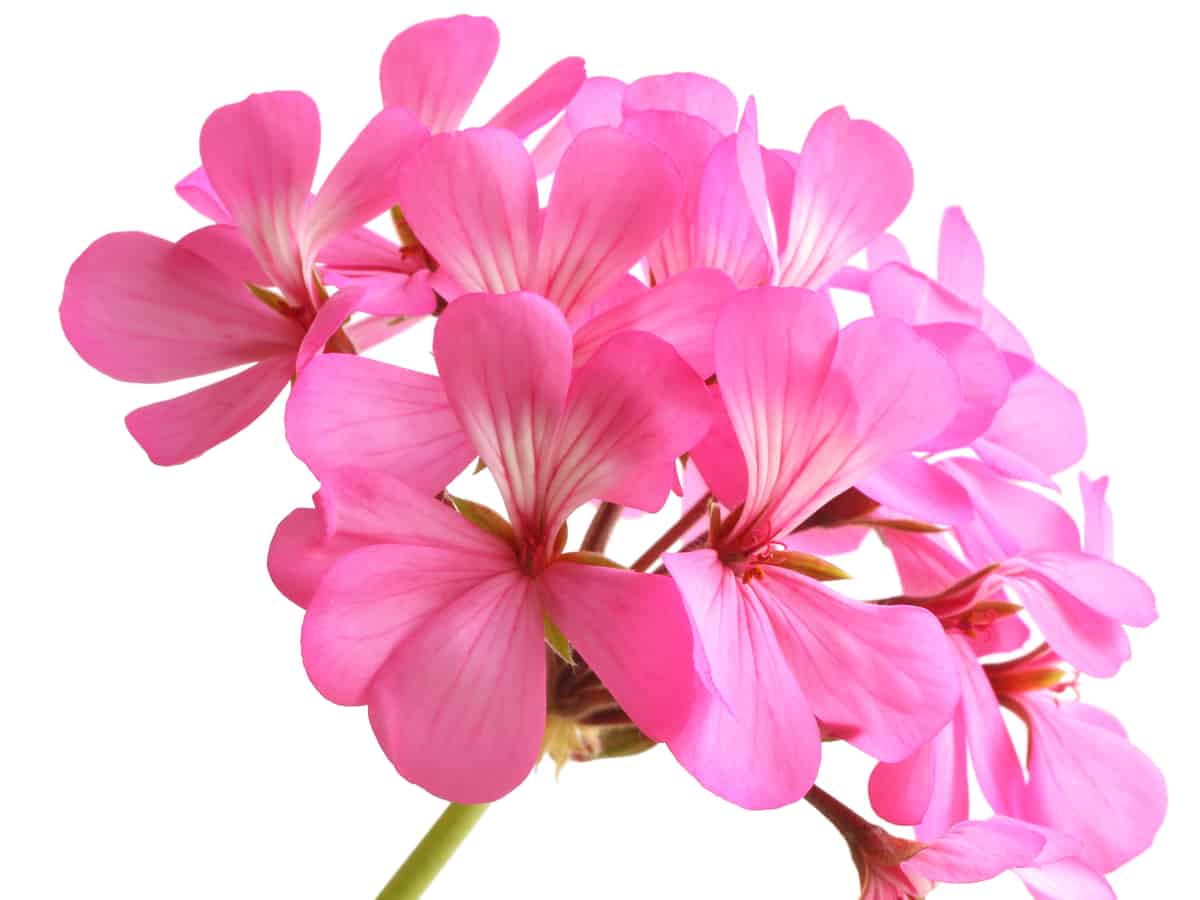 Geraniums are a favorite choice of gardeners who prefer low-maintenance plants. The Appleblossom variety has grapefruit-size pink flower heads when it begins to bloom in early summer. And it keeps blossoming until the frost comes.
To keep your geraniums the envy of the neighborhood, you only need to water them when the soil is dry, pinch off wilting flowers, and sprinkle fertilizer on them once a month.
Sweet Woodruff – Galium odoratum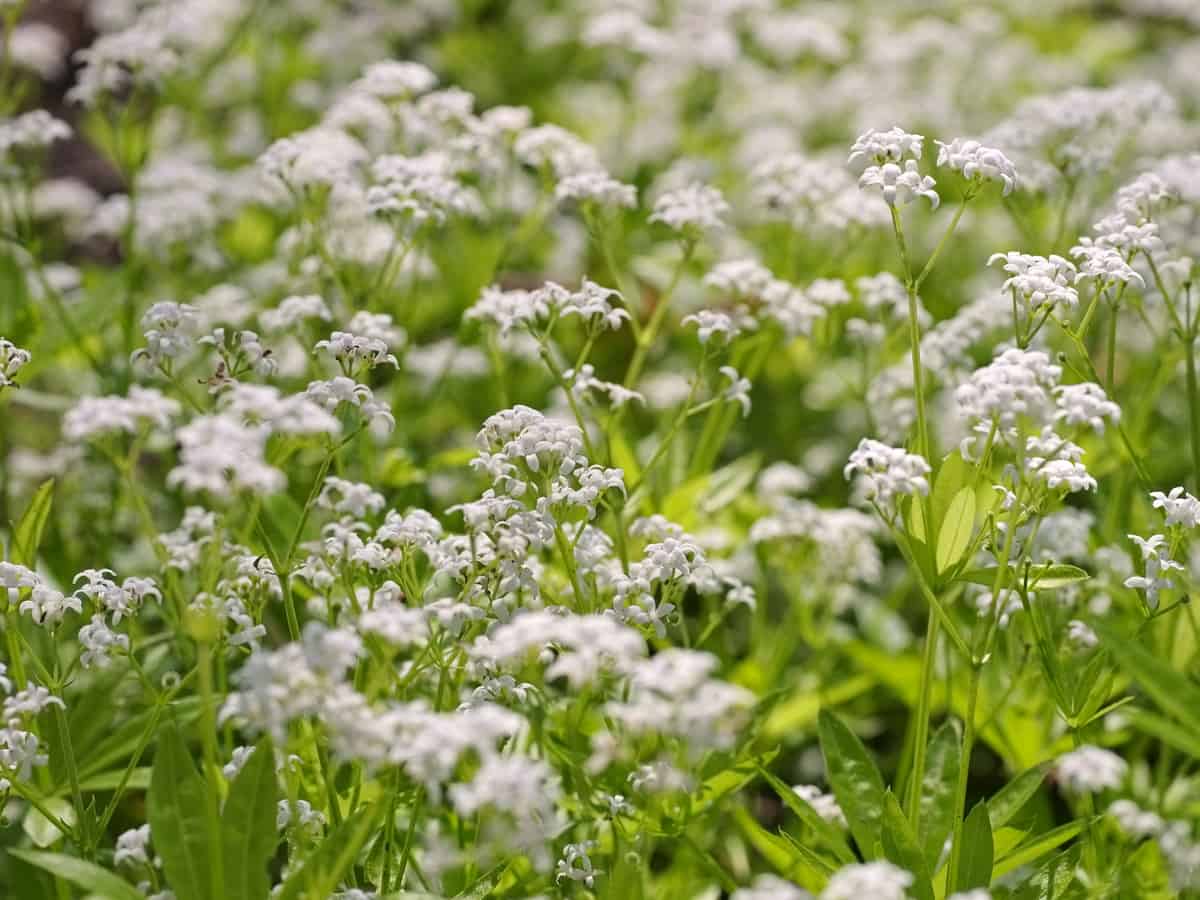 The white flowers of Sweet Woodruff will grace your yard once they bloom in the middle of the spring. But the green foliage adds a gentle fragrance if you crush them.
This spreading plant thrives in well-drained ground, in partial or full shade, and it grows up to ten inches tall. Unfortunately, once winter strikes, Sweet Woodruff dies back. But its roots should survive to bring you more delight when the weather warms again.
Creeping Thyme -Thymus Serpyllum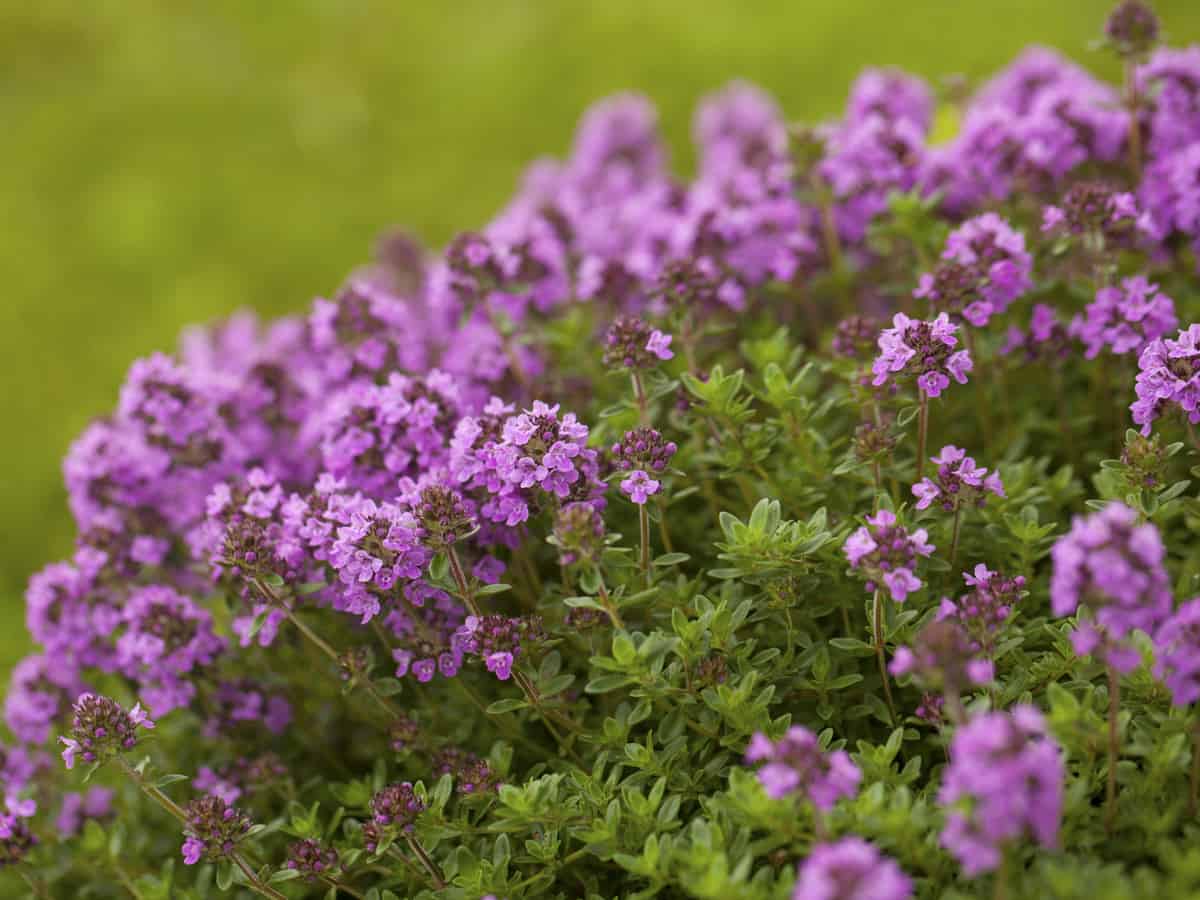 Creeping thyme is delightful for many reasons. For one, when it flowers, you'll enjoy tiny pink blossoms that last for months. Those little lemon-scented blooms attract butterflies, too.
Meanwhile, the hardy green foliage doesn't mind if you step on it or trim it back. And neither deer nor rabbits will eat it.
Finally, creeping thyme drops seeds to self-sow a new crop. In all these ways, it's the perfect ground cover plant for lazy gardeners who want maximum magic with minimum work.
Creeping Phlox – One of the Most Fragile Ground Cover Flowers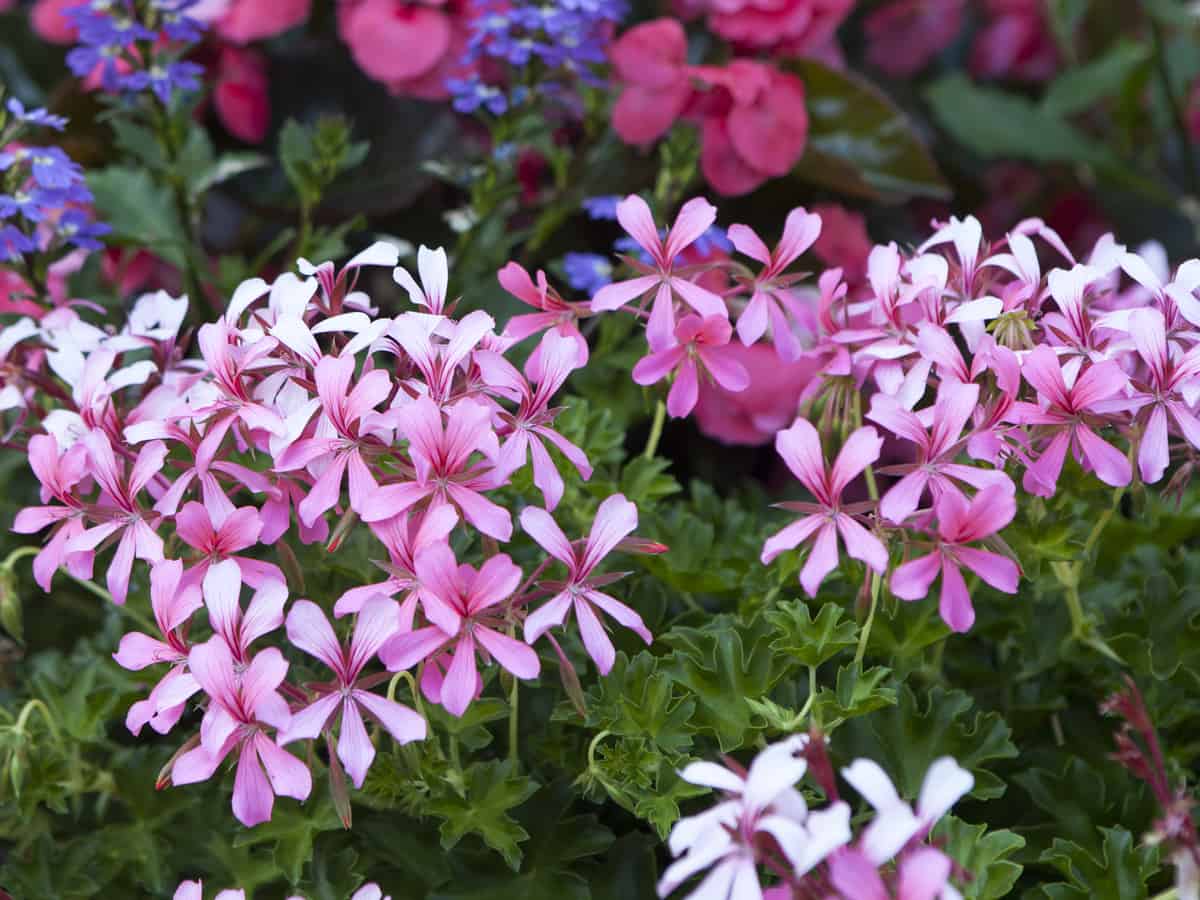 Phlox has purple, white, red, and yellow flowers when it blooms from the early summer into the early fall. It appreciates well-drained soil in bright sunlight. And since it is an annual plant, it will drop seeds to continue growing after winter passes.
You might see Phlox growing wild anywhere from mountains to plains. It reaches up to ten inches in height. And it's a favorite in cottage gardens and containers too, not just around flower beds as an attractive border.
Hosta Ventricosa – Plantain Lily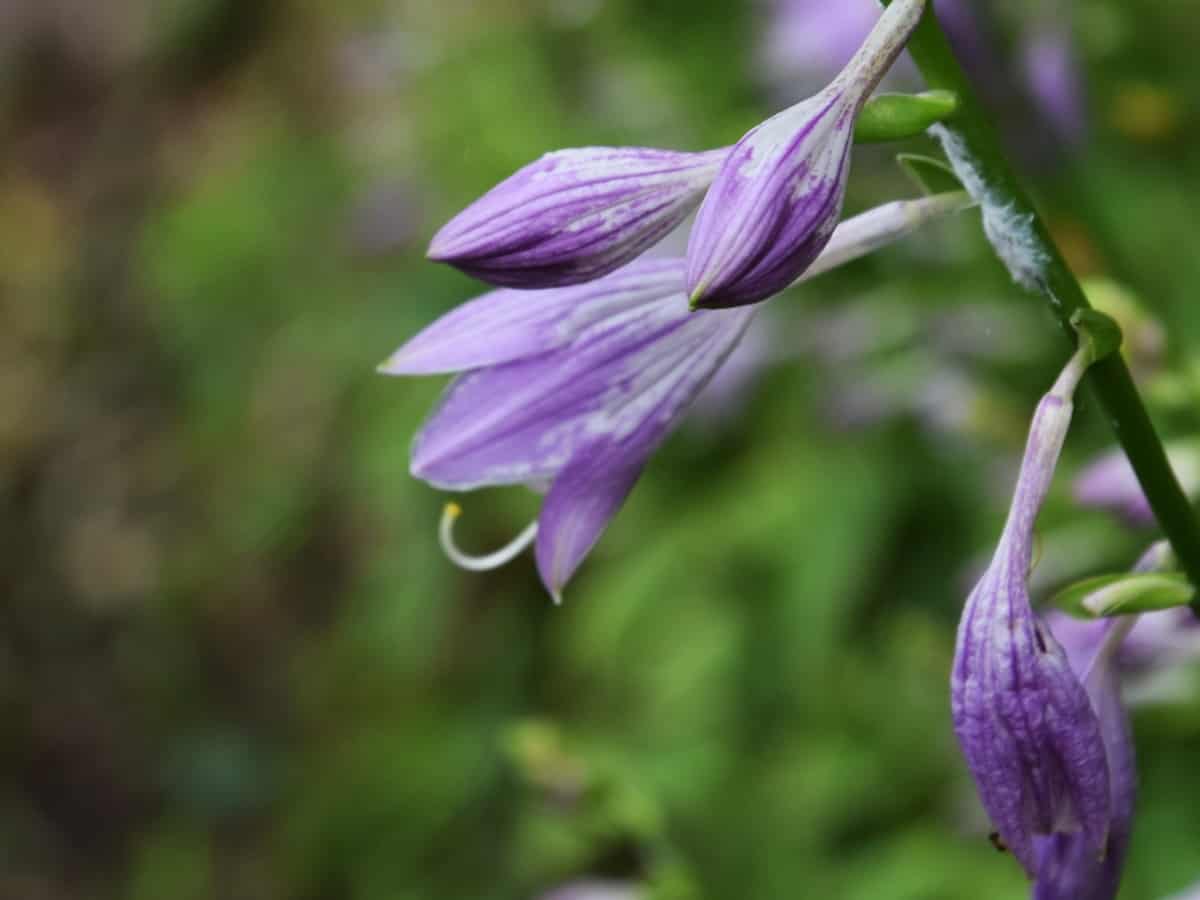 If you have shady spots where grass doesn't grow well, try planting Hosta ventricosa. It prefers partial to full shade and damp ground and is an excellent evergreen ground cover.
It's often called the Plantain Lily because of the shape of its leaves, but it's not a lily at all. Throughout the summer you'll enjoy purple blooms on these beautiful flowering shrubs.
Even better, plant Hosta if you want to attract hummingbirds. The birds love the nectar in the tiny flowers. For more showy purple flowers, plant a lilac. This purple flowering tree also draws beneficial pollinators.
Periwinkle – Vinca Rosea Dwarf – Covering Grounds Rapidly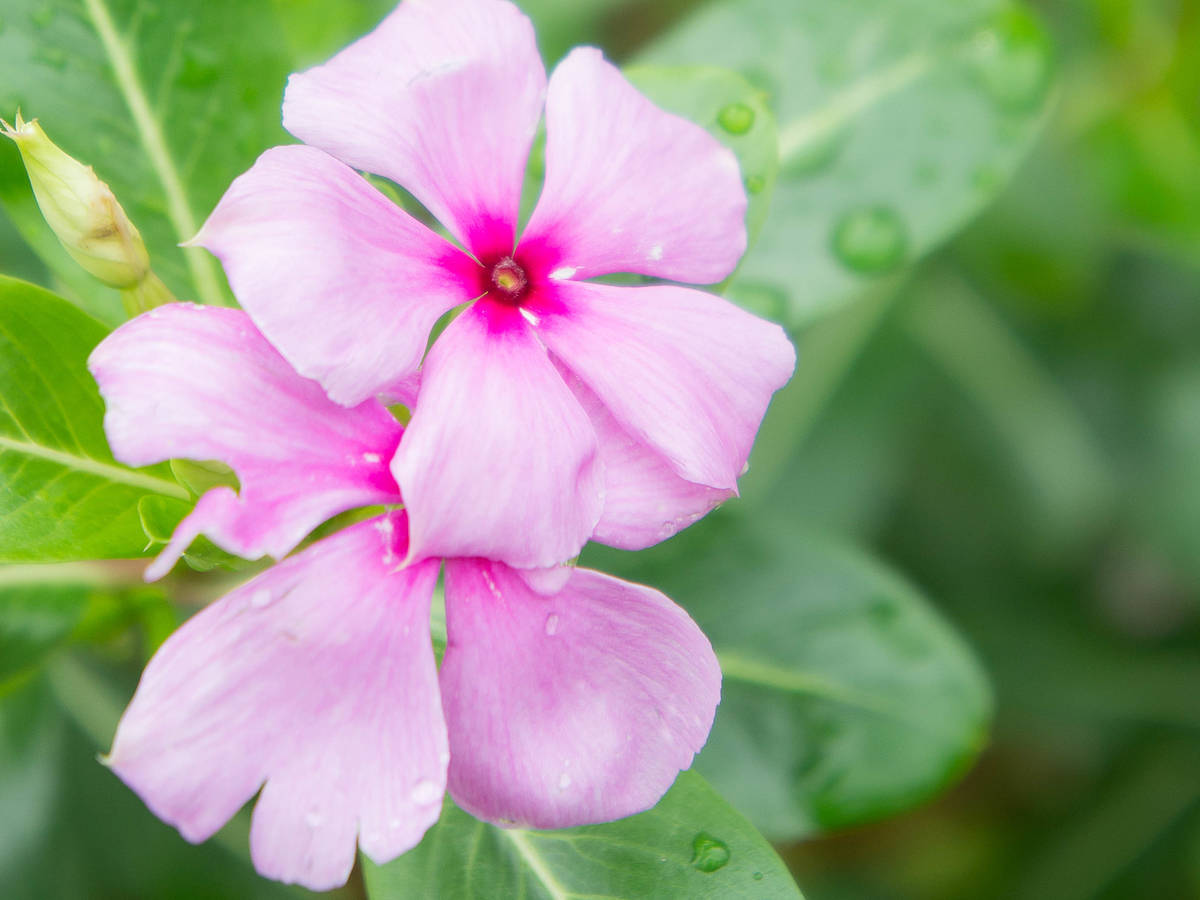 Periwinkles are very common in the hot, dry Southwest because it's the perfect ground cover plant for desert climates. They produce colorful flowers all summer long until the first frost comes.
Gardeners adore the richly colored blooms with the different center eye. And the neat little green leaves of Vinca Rosea Dwarf provide thick foliage that splashes green across rock walls and along driveways.
Ice Plant – Delosperma Floribunda Stardust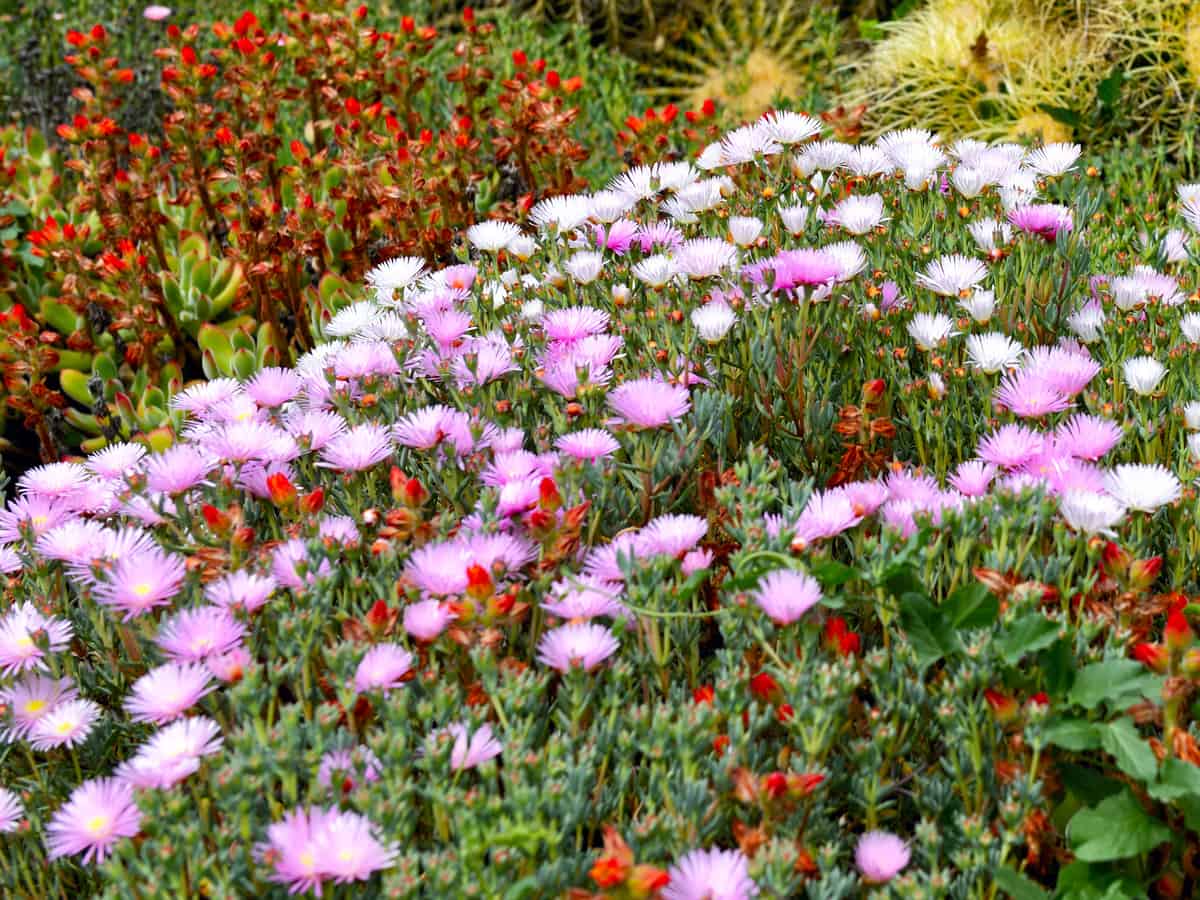 The Ice Plant, ironically, grows best in hot, dry climates. It prefers well-drained soil and bright sunshine. And it generates colorful purple flowers that last from springtime through the fall.
The Stardust variety has two-inch blooms that attract butterflies. But you can also plant other kinds of Ice Plant that blossom orange, yellow, and red, too.
Check your garden center for a mix like the Dorotheanthus Bellidiformis if you can't decide between these colorful daisies.
Candytuft  – Iberis Umbellata
Candytuft is an annual wildflower that quickly grows from seeds. They are straightforward to plant and maintain. Scatter the seeds over the soil and rake it.
Then keep the ground moist to see growth within a month. Finally, when the foliage blooms in the summer, you'll have striking white, pink, and purple flowers.
There is another variety of Candytuft that is a perennial plant with white flowers. It prefers lots of sunlight and well-drained soil.
Vervain Flower – Verbena Hastata and Verbena Stricta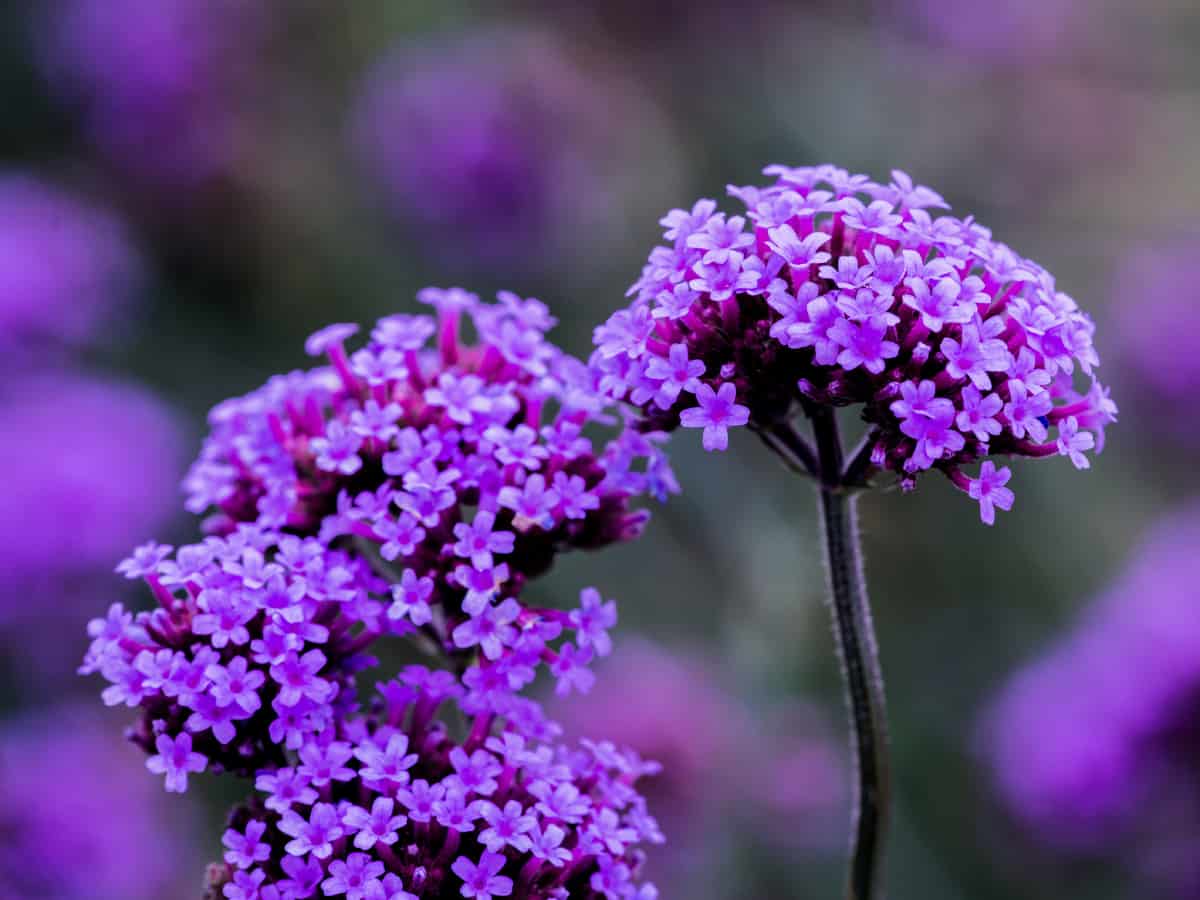 Vervain is a perennial that you might see blooming in meadows and along rivers in the United States. It blooms in the summertime and handles dry conditions well. Both Hoary Vervain and Blue Vervain have bluish-purple flowers that attract bumblebees and butterflies.
Hoary Vervain grows up to three feet tall. It has long white hairs on its foliage. And its cut flowers last a long time when placed in water.
Meanwhile, Blue Vervain is best to sow in the late fall because cold weather wakes up its seeds. And when its flower spikes begin to open in the summer, the blooms appear first at the bottom.
Blue Carpet Flowers – Lobelia Erinus – Fast Spreading Ground Cover Plants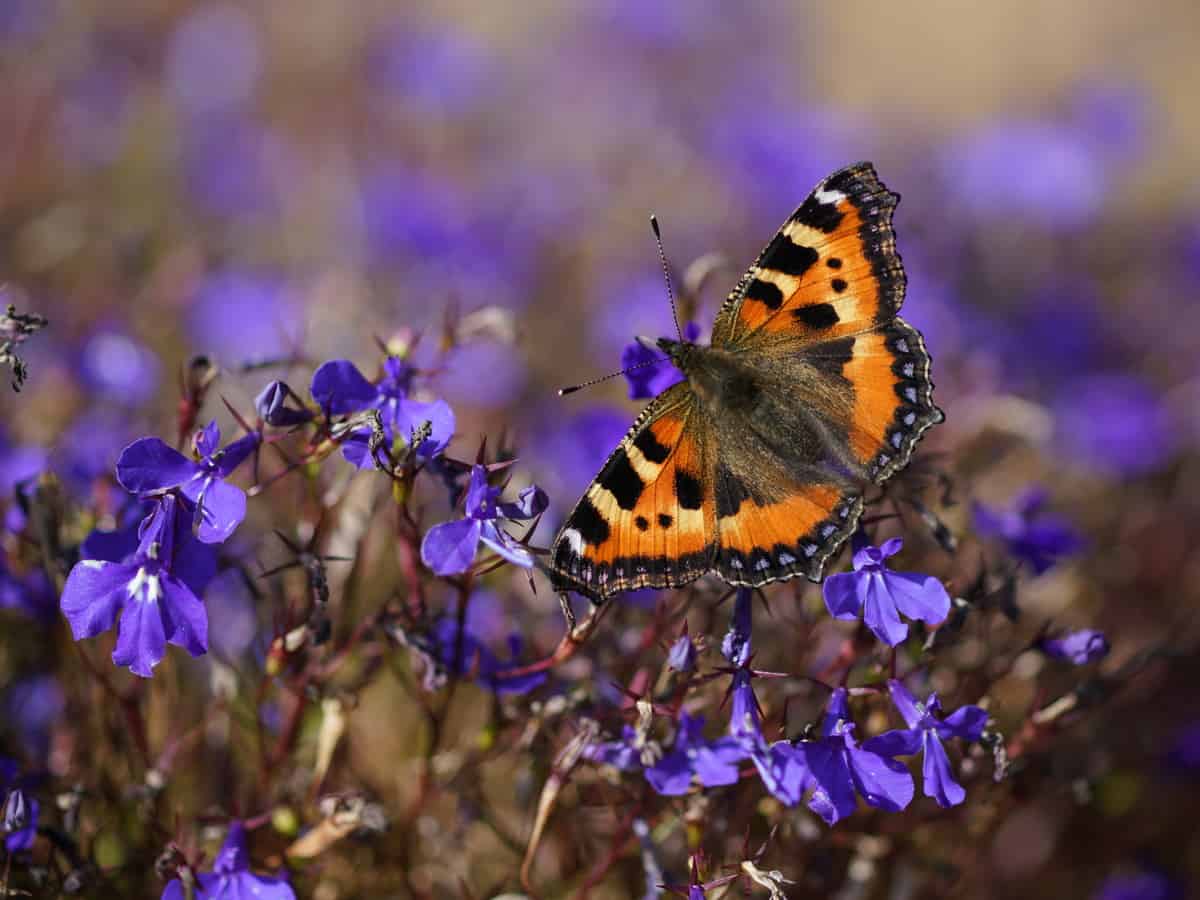 Lobelia seeds are very tiny, but they sprout into rich, thick foliage that blooms all summer long. All you need to do is press them into raked soil, then keep the ground moist for a couple of weeks. They will grow anywhere from full sunlight to partial shade.
Once Lobelia, or Blue Carpet, is thriving, keep it well-watered. It's a brilliant addition to your landscape whether you plant it along the fence line, in hanging baskets, or a flower bed.
Many enchanting ground cover plants are easy to grow in your yard. You can find ground cover flowers that flourish in sun or shade, in dry or moist soil. For plants that have a little more height, you can plant red evergreen shrubs, as well.
The twelve ground cover plants in this article are only a small selection of beautiful and hardy perennials and annuals for your garden.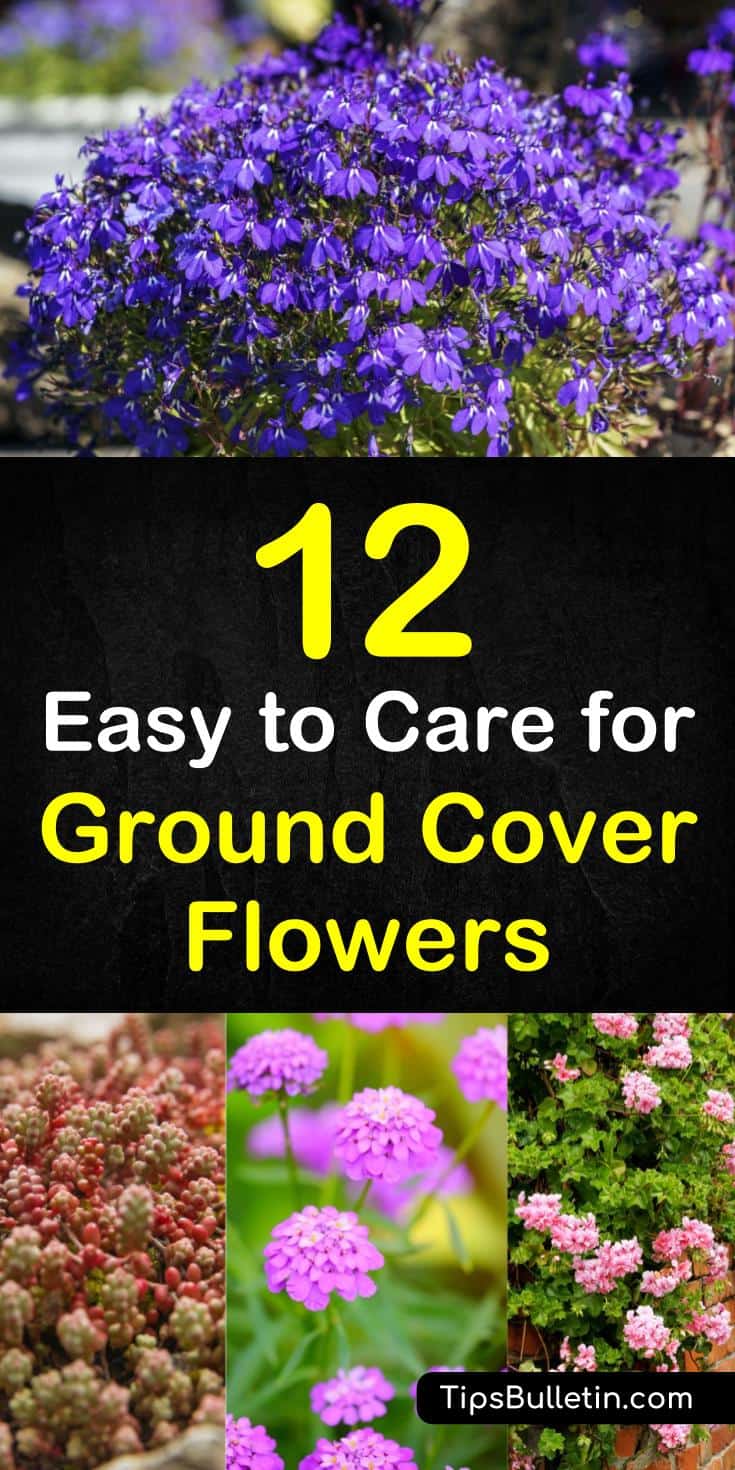 If you liked the flowers, we picked, please share this post with others. We love to know when we've done an excellent job. And happy gardening!