Poblano peppers are a staple ingredient in many of our favorite Mexican dishes. They're mildly hot and delicious when roasted or used fresh in salsa, Chili Rellenos, stuffed peppers, and more. In this article, you'll learn everything you need to know about growing poblano peppers so that you'll be sure to enjoy an abundant harvest of fresh, homegrown peppers.
Originating in Puebla, Mexico, poblano chili peppers are common across Mexico and the southwestern US. They're popular peppers, thanks to their rich flavor and mild heat level. Ancho peppers are dried red poblano peppers.
In general, poblano peppers are easy to grow. They have a long growing season, so it's best to plant seeds indoors in early spring. Or, purchase starts from your local garden center to plant outdoors a few weeks after your area's average last frost date.
Some gardeners prefer growing poblano pepper plants in pots, so they can overwinter them indoors and keep them growing for many years.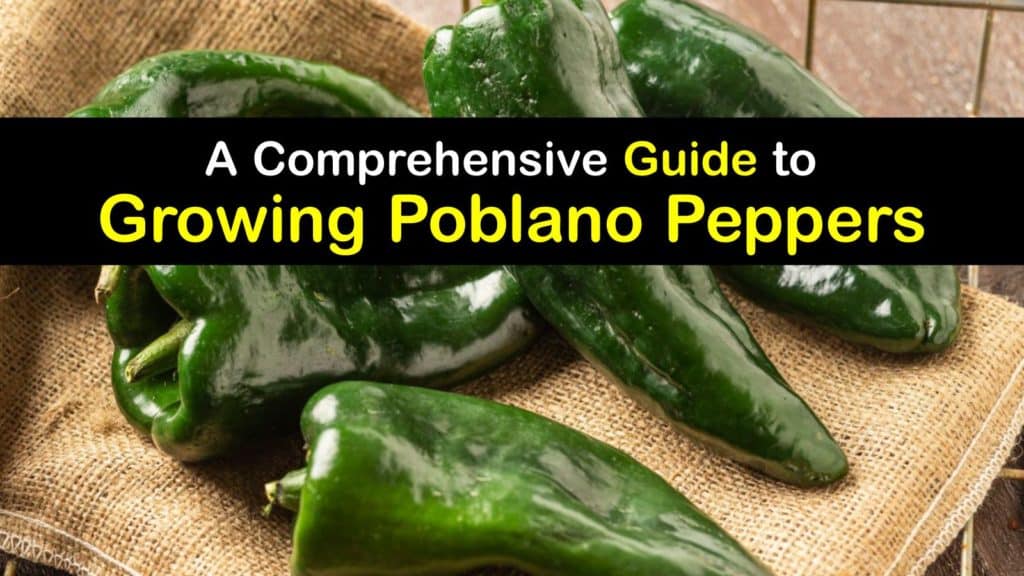 How to Grow Poblano Peppers
Pepper plants, or Capsicum annuum, are part of the nightshade family of plants with tomatoes, eggplants, and potatoes. Read on to learn how to grow poblano peppers in your home garden, raised beds, or patio pots. You can follow the same basic guidelines for growing shishito peppers, too.
Chili peppers get rated on the Scoville heat scale based on their capsaicin content. This naturally occurring chemical gives peppers their spiciness. Bell peppers have a rating of zero because they don't contain capsaicin.
A banana pepper measures 100-500 SHU, poblano peppers measure 1,000-1,500 SHU, Anaheim peppers measure 500-2,500 SHU, and jalapeno peppers measure 2,500-8,000 SHU.
Serrano peppers measure 5,000-15,000 SHU, cayenne peppers measure 30,000-50,000 SHU, and habanero peppers measure 100,000-350,000 SHU.
Pepper plants thrive in warm climates with long hours of sunlight every day. Under the proper growing conditions, they're perennial plants that continue producing fruit for many years.
Some gardeners choose to grow a poblano pepper plant in a container to overwinter in the house. Growing ghost peppers indoors is the same.
Growing Poblano Peppers from Seed
Most pepper types, including poblano chili pepper seeds, usually germinate in about two or three weeks. To speed up the germination process, soak your pepper seeds in a saturated paper towel for a few hours to break down their protective coating faster. You can grow bell peppers from seeds the same way.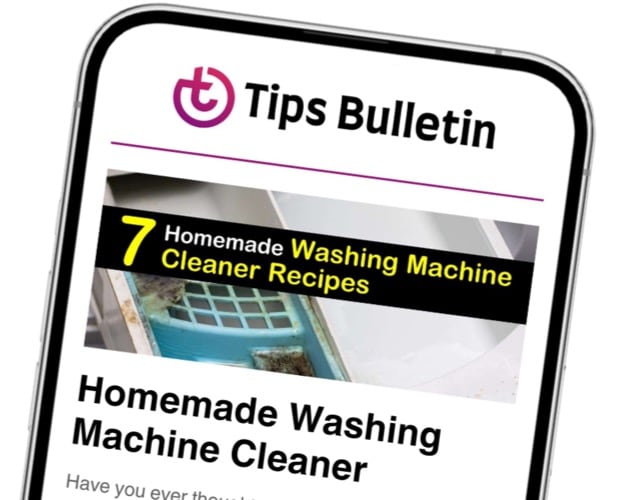 Finally, an email that Transforms Your Home.
Get the latest home and garden tips from our experts, delivered straight to your inbox.
Fill your seed tray with well-draining, nutrient-rich potting soil. Whether you grow jalapenos, poblanos, or other peppers, plant the seeds a quarter-inch deep, then cover them loosely with soil. Lightly saturate the soil with the spray bottle. Cover the tray with a humidity dome or sheet of plastic to retain moisture.
The ideal soil temperature for germinating pepper seeds is 75-85℉. Pepper seeds won't germinate below 70℉. For best results, utilize a heat mat to maintain a consistent soil temperature while your seeds are germinating.
Once your pepper seedlings begin sprouting, move them to a sunny windowsill with at least six hours of bright light. If you don't have a south-facing window, use grow lights to prevent your seedlings from becoming elongated or "leggy."
Transplant your seedlings into larger pots once their roots emerge from the drain holes of the seedling tray. It's essential not to increase the pot size by too much at once, though. An excess of wet soil that roots aren't touching often leads to fungal disease.
When to Transplant Poblano Peppers Outdoors
Pepper plants grow best at temperatures between 65-85℉. Wait to transplant your poblano peppers outdoors until a week or two after the average last frost date in your USDA hardiness zone.
Apply a thick layer of dark-colored mulch or a black plastic tarp on your garden beds about one week before transplanting pepper seedlings to warm up the soil.
Once it's warmed up enough to transplant your peppers into your garden, dig a hole that's roughly double the size of the plant's root ball. Pour two tablespoons of organic, all-purpose fertilizer into the bottom of the hole.
Bury the root ball with a blend of equal parts compost and garden soil up to the plant's crown without covering the stem and deeply water it in.
Best Soil and Fertilizer for Poblano Pepper Plants
Pepper plants grow best in well-draining soil that's rich in organic matter. Apply several inches of organic compost on top of your garden beds about a week before transplanting poblano pepper seedlings.
Adding compost helps sandy soil retain more moisture and also serves to break up heavy clay soil so that plants' roots can absorb enough nutrients and oxygen.
If you're growing peppers in containers, be sure to use potting soil with added peat moss or coconut coir for moisture retention and perlite for drainage.
In addition to nutrient-rich soil, it's essential to give your plants a monthly dose of fertilizer. There are three fundamental macronutrients in plant fertilizer: nitrogen (N), phosphorus (P), and potassium (K).
Nitrogen enhances leafy growth, phosphorus promotes the development of robust root systems, and potassium stimulates the fruiting and flowering processes.
After transplanting your poblano peppers in late spring, use a balanced, all-purpose organic fertilizer until the plant begins to develop flower buds. Then, swap to a fertilizer with higher levels of phosphorus and potassium.
Additionally, ensure your plants get enough calcium by adding bone meal or lime sulfate to the soil when transplanting. Doing so helps to avoid blossom end rot later in the growing season.
Ideal Growing Conditions for Pepper Plants
Grow poblano pepper plants in garden beds that receive full sun. If you're growing peppers in pots, using a dark-colored container is advantageous to keep the soil warmer.
Pepper plants are highly temperature-sensitive. They don't tolerate temperatures below 55℉. The optimal air temperature for growing poblano peppers is between 70-85℉ during the day, with nighttime temperatures above 65℉.
Nonetheless, extremely hot weather also negatively affects plants. When daytime temperatures exceed 90℉, and nighttime temperatures don't drop below 75℉, pepper plants often wilt and drop their flowers.
To protect your peppers during periods of hot weather, be sure to keep the soil consistently watered and use mulch to insulate the soil and keep it cooler.
Watering early in the morning works best to keep the plants hydrated during the hottest times of the day. Avoid fertilizing during extremely hot periods, as the resulting growth puts excessive strain on the root system.
It's also critical to give your plants ample space to mature. For most pepper plant varieties, the spacing between plants should be around 18-24 inches.
Verify the specific recommendations for the variety you're growing on the seed package or plant label. Pepper flowers are self-pollinating. Pollination isn't usually an issue for most growers.
Best Way to Grow Poblano Peppers in Pots
Peppers are perennial plants that continue fruiting for many years under the right conditions.
Some gardeners consider container planting to be the best way to grow poblano peppers. Doing so allows you to move your plants around to adapt to changing conditions.
It's also possible to keep your pepper plants thriving and producing fruit long-term by overwintering them indoors.
If you grow pepper plants in your garden or raised beds, consider transplanting them into five-gallon containers and overwintering them indoors.
The following spring, move the plants back out on warm days and bring them inside whenever nighttime temperatures drop below 65℉.
To allow enough space for your poblano pepper plant to develop a healthy root system, use a five-gallon pot with drain holes at the bottom.
A dark-colored pot keeps the soil warmer, which is beneficial for growing poblano pepper plants, especially in climates with cooler temperatures. Use a potting soil mix that's well-draining and rich in organic matter.
Harvesting Poblano Peppers
Poblano peppers usually ripen about 65 days after transplanting. For most recipes, harvest peppers when they're dark green. If you'd prefer hotter peppers, wait until they turn red.
When harvesting your poblano peppers, use clean, sharp scissors to cut the stems rather than pulling them off the plant to avoid accidental breakage or damage.
Disinfect your tools after using them to avoid accidentally spreading fungal or bacterial diseases between plants.
For the best quality and flavor, use poblano peppers when fresh. They'll keep for several days when stored on the kitchen counter or in the refrigerator. For preserving peppers with their juicy quality and rich flavor, freeze your peppers or store them in oil.
Common Pest and Disease Problems for Peppers
Carefully check your pepper plants for signs of distress like curled or wilted leaves, discolored spots on leaves and stems, and flowers or fruit dropping off.
Some of the most prevalent pests that attack peppers include aphids, cutworms, flea beetles, and spider mites.
If you recognize an insect infestation, spray all parts of the pepper plant with organic pesticides like neem oil or insecticidal soap. Be sure to cover the bottoms of the leaves, which is a favorite hiding place for insects.
Powdery mildew and leaf spot are some of the most common plant diseases that affect pepper plants.
At the first sign of distress, remove any damaged foliage and be sure to disinfect your tools afterward. Treat with an organic product like neem oil or copper fungicide.
Poblanos are among the most popular hot peppers for growing in home gardens because of their rich flavor and mild heat level. Homegrown produce always tastes better and contains more nutrients than store-bought alternatives.
The best way to grow poblano peppers is in full sun with consistent watering and fertilization to ensure a healthy harvest of ripe peppers. Planting chilies in your garden adds color and flavor to your harvest.
If you found these gardening tips about how to grow poblano peppers useful, please share this article about growing poblano peppers with your fellow green thumbs on Pinterest and Facebook.