Growing strawberries in containers offers a fantastic way to enjoy sweet and juicy fruits right from your balcony or patio.
Here's how you easily grow strawberries in containers:
Choose the right container with proper drainage to prevent root rot and keep the plants healthy.
Use a loamy potting mix, which retains moisture while providing good drainage, creating an ideal environment for strawberry roots.
Ensure the container is placed in a location that receives full sun for 6-8 hours daily to encourage fruiting.
Water the strawberries when the top inch of soil feels dry, being careful not to overwater and avoiding sogginess.
Shield the strawberries with netting to protect them from birds and pests while still allowing plenty of sunlight and air circulation.
Start by selecting a suitable container that has ample drainage holes to prevent water from pooling at the bottom. Containers made from material that doesn't absorb heat, like terracotta, can be ideal, as they help to keep the roots cool. Hanging baskets and window boxes can also be great options, especially for balconies or small spaces.
Fill the chosen container with a high-quality loamy potting mix that will hold moisture without becoming waterlogged. Place the container in an area that is exposed to full sunlight for the majority of the day because strawberries love the sun and need it for the best fruit production.
Water carefully, only when the top layer of soil begins to dry out, to keep the plants hydrated without drowning them. Frequent, lighter watering is better than soaking the soil all at once. Also, strawberries appreciate a little extra nutrition, so feed them every few weeks with a liquid fertilizer to encourage strong growth and fruit development.
It's straightforward and cost-efficient, and with these simple steps, anyone can enjoy the flavorful reward of home-grown strawberries.
Flowers are likely to be some of the first plants to come to mind when you think of container gardening, but dozens of fruits and veggies thrive in individual pots. Strawberry plants are sweet, fragrant, and colorful enough that they make the perfect addition to your raised beds or patio. Growing strawberries in containers is an exciting project that leaves your tastebuds eager to bite down into their juicy flesh.
If you're new to planting strawberries in containers, there are a few tips that are guaranteed to lead you to success. When learning how to grow strawberries in a container, you must consider all of the plants' needs.
From finding the right pot size to protecting them from fungal diseases, new plants demand your attention at the very beginning of the growing season so that they produce fruit for you to enjoy with your loved ones.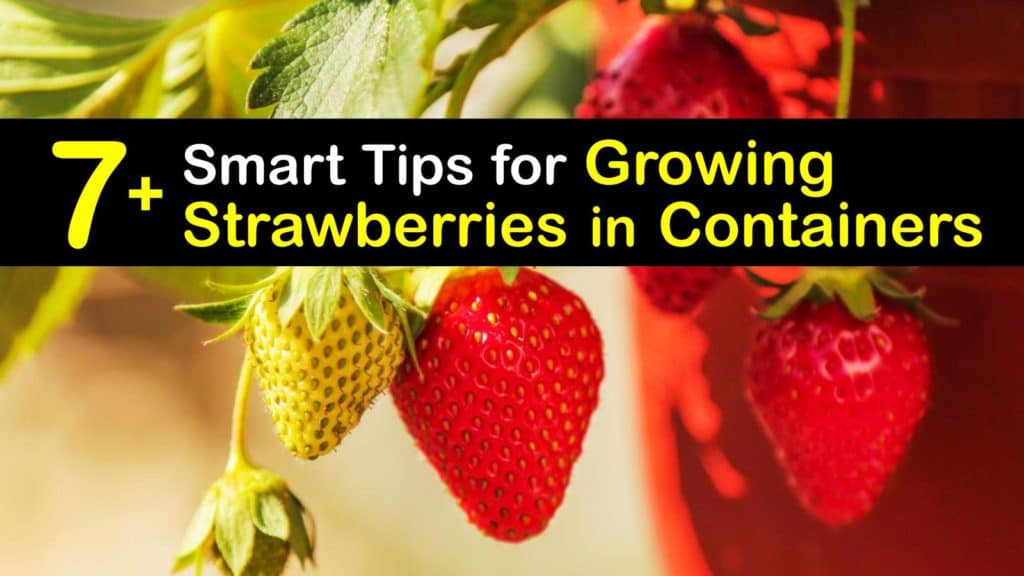 Types of Strawberry Plants
There are some basics to understand before learning how to grow strawberries in a container or even growing blueberries in a pot. Strawberries come in three different varieties for you to choose from. June-bearing strawberries are the first of the three.
Do you know when to propagate strawberries? These plants produce large, concentrated crops only once per year, usually during late spring or early summer. The plants have long and tangled runners and are usually better suited for a traditional garden bed.
Everbearing strawberries are another variety. These plants bear fruit from early spring to fall.
They have fewer runners, but they don't produce as much fruit as the June-bearing berries. These strawberries are perfect for snacking and are usually sweeter than the berries you buy at the grocery store.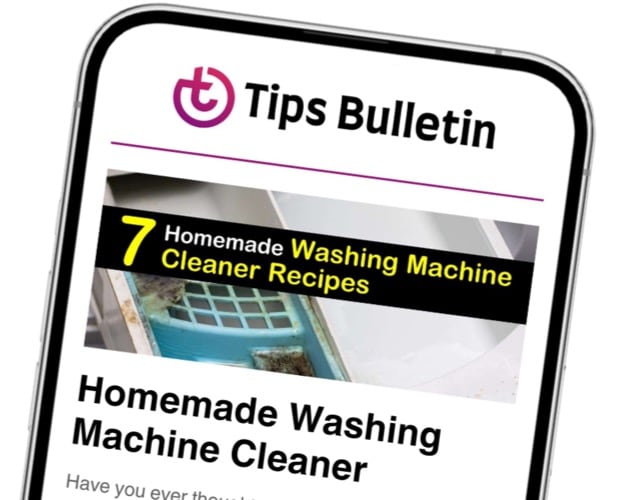 Finally, an email that Transforms Your Home.
Get the latest home and garden tips from our experts, delivered straight to your inbox.
Lastly are day-neutral strawberries. These plants are a more contemporary variety, with fruiting happening throughout the entire growing season. Day-neutral berries enjoy cooler temperatures and won't produce fruit if the climate is too hot.
Once you've determined which of these container plants is suitable for you, you're ready to start growing strawberries in containers.
Tips for Growing Strawberries in Containers
Try to keep these tips at the front of your mind when learning how to plant strawberries in a container. The more you're able to give them an environment to thrive in, the better your fruit yield will be.
Although strawberries aren't excessively needy, they still enjoy some tender-loving care in their first year of life.
These are perennial plants, so planting strawberries in containers isn't as demanding the following year. If you are successful in planting strawberries in a pot once, it's easy to do it again and again.
Learn what to plant with strawberries to take advantage of mutually beneficial plant qualities like repelling insects and preventing disease.
Finding the Perfect Strawberry Pot
Strawberry plants are smaller than other container plants, and they easily fit into most window boxes, hanging baskets, and terracotta pots. Just because they are small, though, doesn't mean that they are okay with being crowded.
Ensure that no more than three plants root themselves per square foot of space. Their root systems are shallow, but too many in one spot leaves you with few strawberries to harvest at the end of the year.
Try to avoid black plastic pots when choosing a strawberry planter. The dark colors hold onto heat and dry out the potting soil.
Make sure the planting container you choose has drainage holes drilled in the bottom so that excess moisture can drain efficiently.
Planting Strawberries in Containers
You can start strawberry seeds, crowns, or transplants. Seeds take a while so if you are in a hurry for berries, grow plants or crowns.
Start growing strawberries in a container from either bare-root crowns or transplants. Transplants are lush right away, but dormant, bare-root crowns require you to wait before they establish themselves.
Fill your strawberry container with a loamy potting mix that holds onto moisture but has plenty of drainage.
When planting strawberries in containers, make sure the crowns are just above the soil's surface and ensure all the roots are covered. Water the soil and add more potting soil if the roots are exposed after it settles. Do not cover the crown with soil.
How to Grow Strawberries in a Container
Once you've finished planting strawberries in containers, they require certain factors to grow. Strawberry plants need full sun and must have at least six to eight hours of sun every day.
Keep them in a spot that receives lots of direct sunlight and rotate the pot every few hours if the light only comes from one direction.
Keep your plants protected from predators if you have the pots outside. Birds, bugs, and rodents all like to munch on fresh berries.
Protect the plants with netting or fencing if necessary, and make sure to keep an eye out for signs of discoloration to prevent fungal diseases from killing your plants.
Feed your strawberry plants every three or four weeks with a liquid fertilizer. The fertilizer helps the plants bud. These buds form early and become the following year's fruits and flowers.
Watering Strawberry Plants
Only water your strawberry plants when the top inch of soil is dry to the touch. You don't want to overwater or underwater these plants, or the berries won't grow properly.
Pots tend to get drier than the ground soil. If there are long, hot periods in the summer, water them every day.
To avoid both dryness and sogginess in your planters, it helps to water them more frequently but with less water. Watering them with a smaller amount of water several times per day ensures that the soil is never dry but prevents you from drowning them.
Minimize Exposure to Strawberries
Growing strawberries in containers increases the plant's exposure to warmer temperatures. Strawberries are temperate and don't do well in tropical conditions.
Because they aren't in the ground, their roots are more exposed without the insulating properties that the earth provides.
Once the root temperature rises too much, the plants start to suffer. Try shading the berries when the afternoon sun is at its hottest or put something reflecting, like aluminum foil, around the plants to dissipate the heat.
Harvesting Strawberries
It's easy to sneak a few berries here and there while you wait for harvesting season. There is a right time to pick the fruits from your plant so that you're getting the freshest produce possible.
Strawberry season only lasts about three or four weeks. The first year is the hardest for the plants. Even though they try to set the fruit, they are even better once they've had a chance to produce some runners for the next year.
Strawberries are usually ripe after about 30 days after fully bloomed. Pick fresh berries when they are entirely red. Not all berries ripen simultaneously, so check on them every other day to continue to harvest them.
Pick the ripe berries when they are bright red and leave about a quarter of the stem attached. Be careful not to bruise the sensitive fruits and remove any that are damaged.
Keep strawberries fresh by using them right away, freezing, or canning them. You can even dehydrate them for later eating.
How to Overwinter Strawberries
Strawberries are perennial plants and come back every year. The plants do better and produce more fruits if they go dormant during the winter. If you live in colder regions, you have to be careful because the roots might freeze if left outside in cold temperatures.
It is time to winterize strawberries once they are dormant and the temperatures drop low enough to threaten them. This usually happens when the weather is below freezing.
In USDA hardiness zones five and lower, the plants are typically ready to winterize by the end of November. For plants growing in zones six through eight, they tend to go dormant in December.
If you're growing strawberry plants in zones eight or higher, they often don't require mulching or special winter care.
An unheated garage is a perfect place to overwinter strawberries. Putting them against an inner wall is best so that the roots are in the warmest spot in the garage. If the temperature drops to around 20°F, mounding mulch around them helps to protect the roots.
Overwintering strawberries doesn't mean you can stop caring for them. The plants still require water during the winter. Check on the soil's moisture several times per week. If the soil is too dry or soggy, they die.
If you don't have time to pay much attention to the plants during winter, adding a large handful of snow to the pots once a week is a great way to stay on top of the task. The snow slowly melts to keep the potting mix moist.
What to Make with Fresh Strawberries
The most popular recipe for a large yield of fresh berries is strawberry jam. The jam is preserved in strawberry jars and lasts for a long time, but don't forget about the hundreds of other delicious recipes that are out there.
One of our favorite DIY recipes is fresh strawberry cake. This recipe embraces the sweetness of the berries and makes the perfect summer dessert.
Grease a nine-inch cake pan with butter and preheat your oven to 350°F. Whisk the flour, salt, and baking powder in a medium-sized bowl.
In a different mixing bowl, beat the butter and one cup of sugar for about three minutes until it has a pale color and fluffy consistency.
Beat in the vanilla and egg at a low speed until everything is smooth and then gently mix in the flour and baking soda mix. Transfer the wet batter to the cake pan and set the strawberries on top so that they're cut side down.
Lightly sprinkle the last two tablespoons of sugar over the berries and bake the cake for ten minutes. Reduce the oven's heat to 325°F and continue to bake until the cake is golden and cooked through.
Remove the strawberry cake from the oven and let it cool in the pan before serving. Store the cake at room temperature for up to three days with a loose cover over it.
Learning how to grow strawberries in containers is an exciting and tasty adventure. Savoring the summer fruits soon becomes one of your favorite hobbies that you get to share with all your friends and family, and you'll understand how rewarding it is to enjoy, quite literally, the fruits of your labor.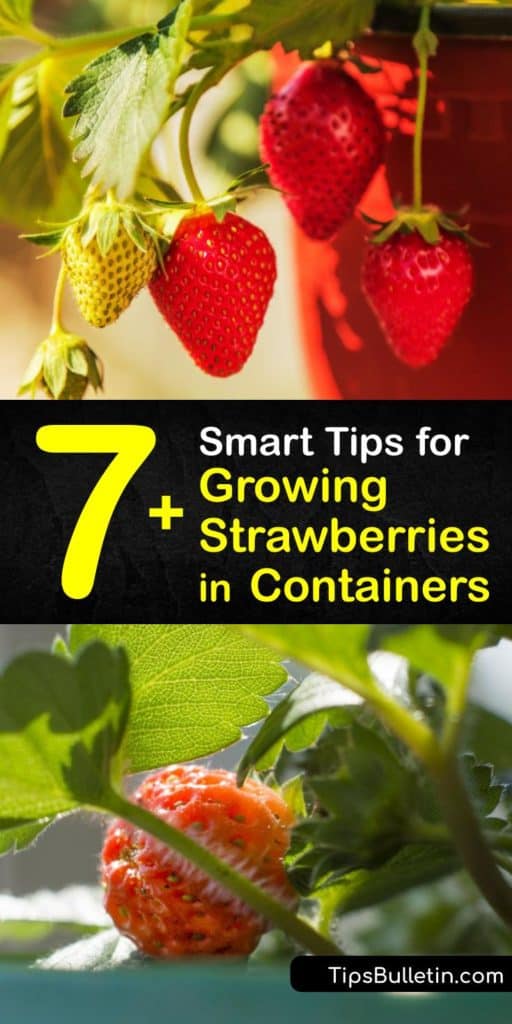 If growing strawberries in containers has encouraged you to make some sweet summer treats, share these tips for planting strawberries in containers on Facebook and Pinterest.