Not everyone has a green thumb or a natural talent for growing plants. If you think you were not born with this ability but want to enjoy the therapeutic effects of planting or gardening, do not give up. There are many hard to kill plants that you can grow.
Growing plants is not impossible to accomplish. They need a little bit of effort and some care. Some plants are easy to maintain, as long as you are willing to learn some essential information about them, such as light requirements, watering needs, and other related factors.
This article contains a list of hard to kill houseplants that are perfect for those of us who do not have inborn gardening talent. Whether you are well versed in plant care or not, these plant ideas are great for those who are relatively new to gardening, as well as long-time plant enthusiasts.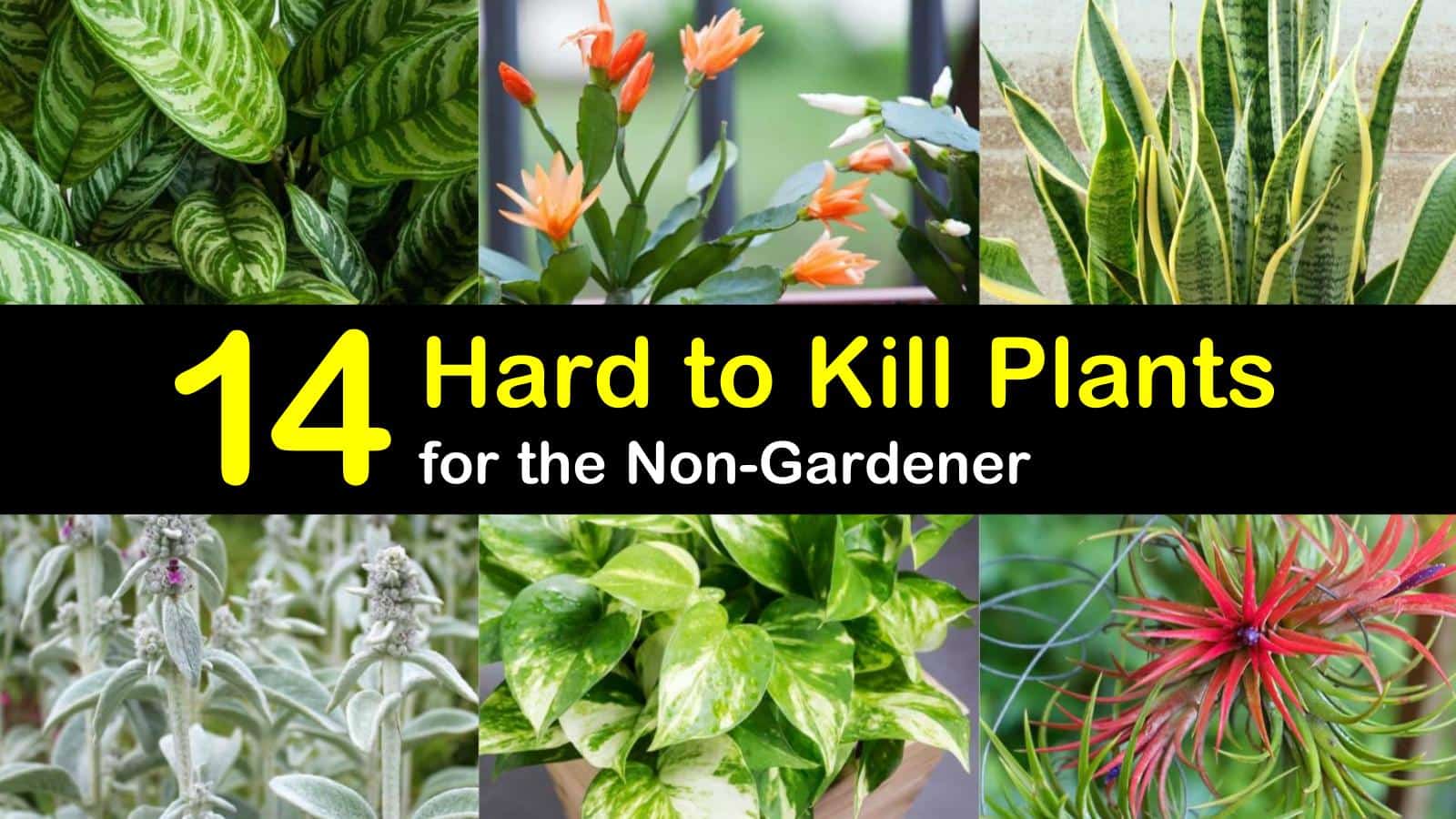 Why Choose Hard to Kill Plants?
If you believe that the ability to grow plants or cultivate a garden is limited to those with a green thumb, you are wrong – you can grow hard to kill plants. These plants do not need extra care. They are also appropriate for people who do not have a lot of time to devote to plant care, as many easy indoor plants can be left alone or neglected for days or weeks and still survive.
Filling your home and garden with a touch of green can do wonders for your general health, including improving the body, mind, and soul. Most difficult to kill plants are easy on the eyes, too! Some produce flowers, while others show off attractive foliage that can liven up a gloomy environment.
Unlike other plants, these plants thrive on constant neglect, demand little to no attention at all, and still flourish. Even a novice gardener or the laziest plant grower can keep them alive!
Are there Important Aspects to Consider in Growing Hard to Kill Plants?
Plants, like most living organisms, need at least a small amount of light to live but some species can survive in artificial light and those that do not need the sun every waking hour. In this article, many of the plants tolerate indirect lighting conditions.
Also, as with any houseplant or outdoor greenery, there is always the threat of pests or insects such as scale, spider mites, aphids, and whiteflies. But disease-wise, the only thing that you are likely to face is root rot, which results from too much watering.
The following low maintenance indoor plants need only infrequent watering. They can pretty much fend for themselves. A few may require a bit of pampering, but nothing extreme.
How to Shop for Plants that are Hard to Kill
Unless you are a horticulturist or a pro gardener, read something about plants before going to a garden center or ordering online at a specialty plant store. If it is your first time selecting plants, have a preset idea of what easy to care for shrubs and plants interest you. It is way more important to look for something that you will enjoy and love rather than just picking out a plant because it will last a while.
Pick a type of plant that you like and ask yourself, will you enjoy plants with big leaves? How about flowering plants? Or air-purifying ones?
From there, it will be all about knowing your commitment to care, where you want to place your new plants, and maintenance fundamentals. This guide will help you understand something about the basics that you need to tend to your hard to kill plants and assist you in making your home or garden more lively.
Wonderful Hard to Kill Plants
There are so many different plants that are hard to kill that it can be challenging to pick one or two. Grow a mixture of sun loving annuals and perennials for shade or partial sun so that you always have something blooming in every corner of your yard.
Many of these plants don't need much water and you can even add bad soil vines that don't require much care. Here are a few of our ideas.
Snake Plant (Sansevieria trifasciata) – Hard to Kill Air-Purifying Plant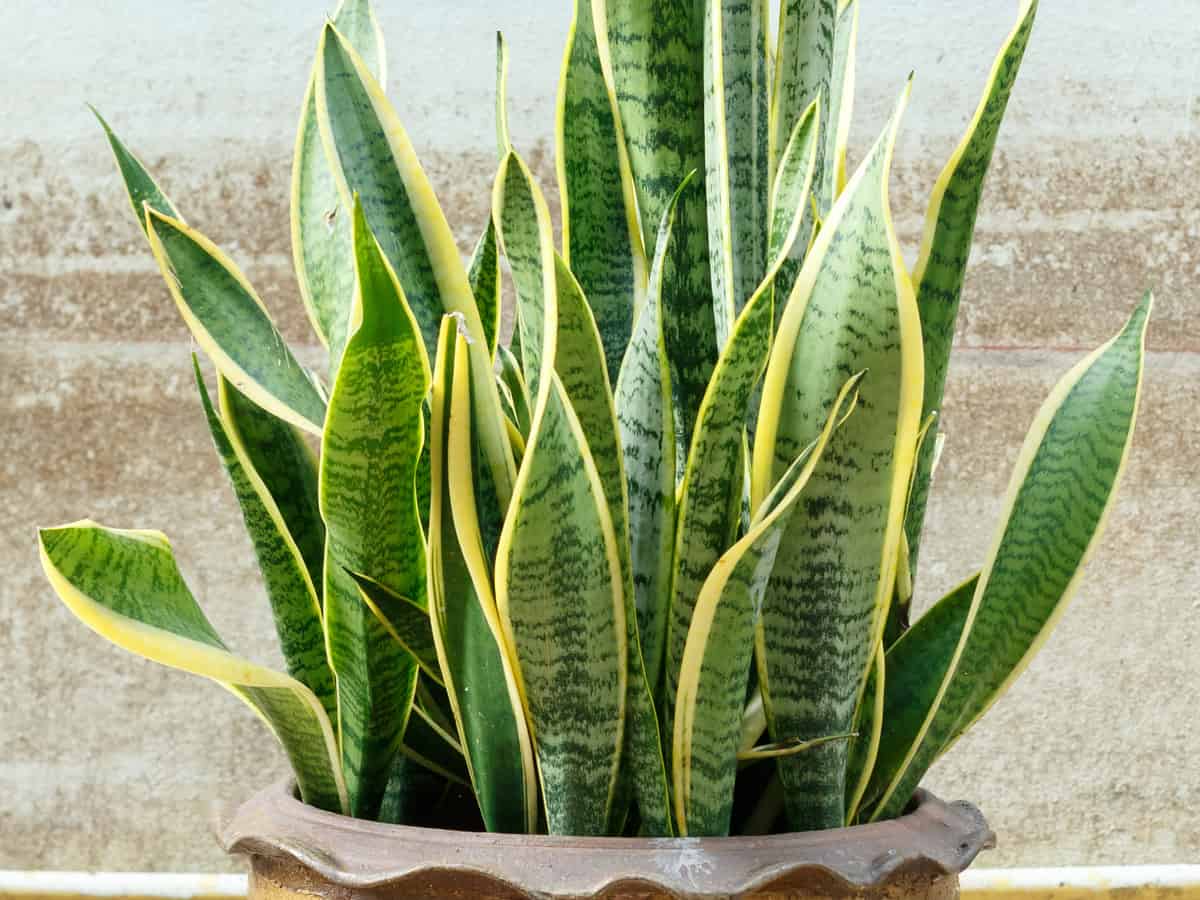 The Snake Plant, also called Mother-in-Law's Tongue, is one of the hard to kill plants as it is a durable specimen that adapts well to all kinds of challenging growing conditions. This snake-like specimen is one of the easiest plants to grow; it thrives on neglect and can even go for 30 days without water.
Mother-in-Law's Tongue is perfect if you are busy, as it requires low maintenance and almost no maintenance at all. It has tall, stiff, and upright leaves that come in various shapes and sizes. The Snake Plant is one of the best houseplants for low light conditions, as well as tolerating lack of moisture, as well.
In a study facilitated by the National Aeronautics and Space Administration or NASA, the snake plant was found to be useful in cleaning indoor air from dangerous substances such as formaldehyde and benzene (..). For a plant that even a non-gardener can handle, choose the Snake Plant.
Impossible-to-kill Plants with White Flowers – Peace Lily (Spathiphyllum spp.)
For low maintenance indoor plants that are hard to kill, look no further than peace lilies. You won't even have to check the soil now and then to know when they are dry and in need of watering. You'll see when the leaves start drooping; but to avoid the dreaded droop, you can get water in a spray bottle and sprinkle the plant every two to three weeks.
Aside from being known for its ability to survive low lighting conditions, the peace lily is also among the best indoor plants for air quality. Along with the snake plant, NASA named the peace lily as one of the plants that can purify indoor air from certain toxic pollutants.
Aloe Plant (Aloe barbadensis Miller.) – Hard to Kill Plants with Medicinal Benefits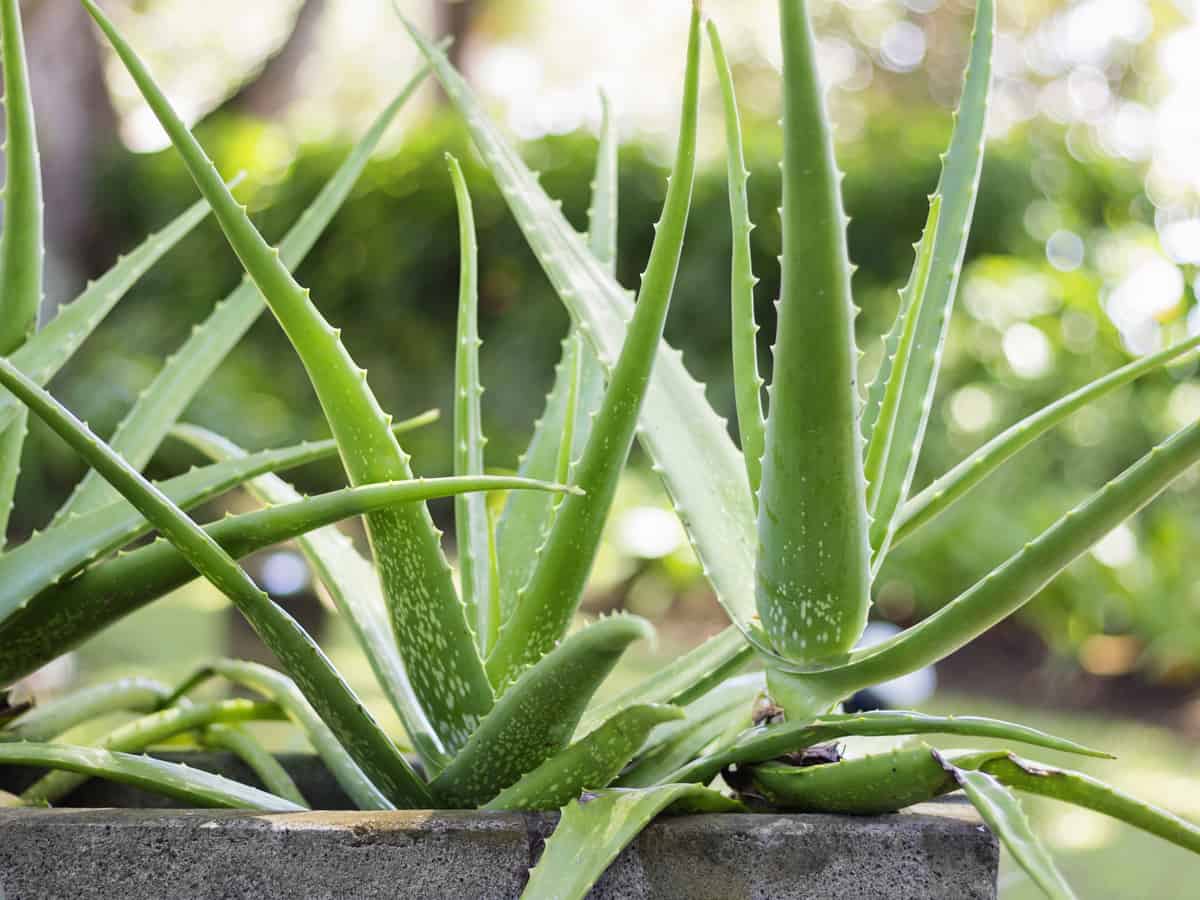 The aloe plant, commonly known as aloe vera, is a succulent that is famous for its use in numerous cosmetic products like soap and shampoos. It is popular due to its efficacy and positive effects on beauty, health, and wellness. It is rich in antibacterial agents and antioxidants, which is why it is widely known as a medicinal plant.
As one of the most beneficial hard to kill perennials, the aloe vera is easy to grow and propagate. The gel inside the leaves can soothe pain from sunburns, minor burns, and help heal wounds. Some people say that aloe vera plants are unkillable. Their fleshy evergreen leaves thrive and grow again even after being cut multiple times.
While it is a useful plant, aloe vera can also serve as an ornamental plant. As a succulent, it doesn't need frequent watering and can grow for years in its original container under indirect sunlight. Water your aloe plant only about every three weeks or so and repot if it seems to be outgrowing its pot.
Popular Plants for Indoor Gardening – Jade Plant (Crassula ovata)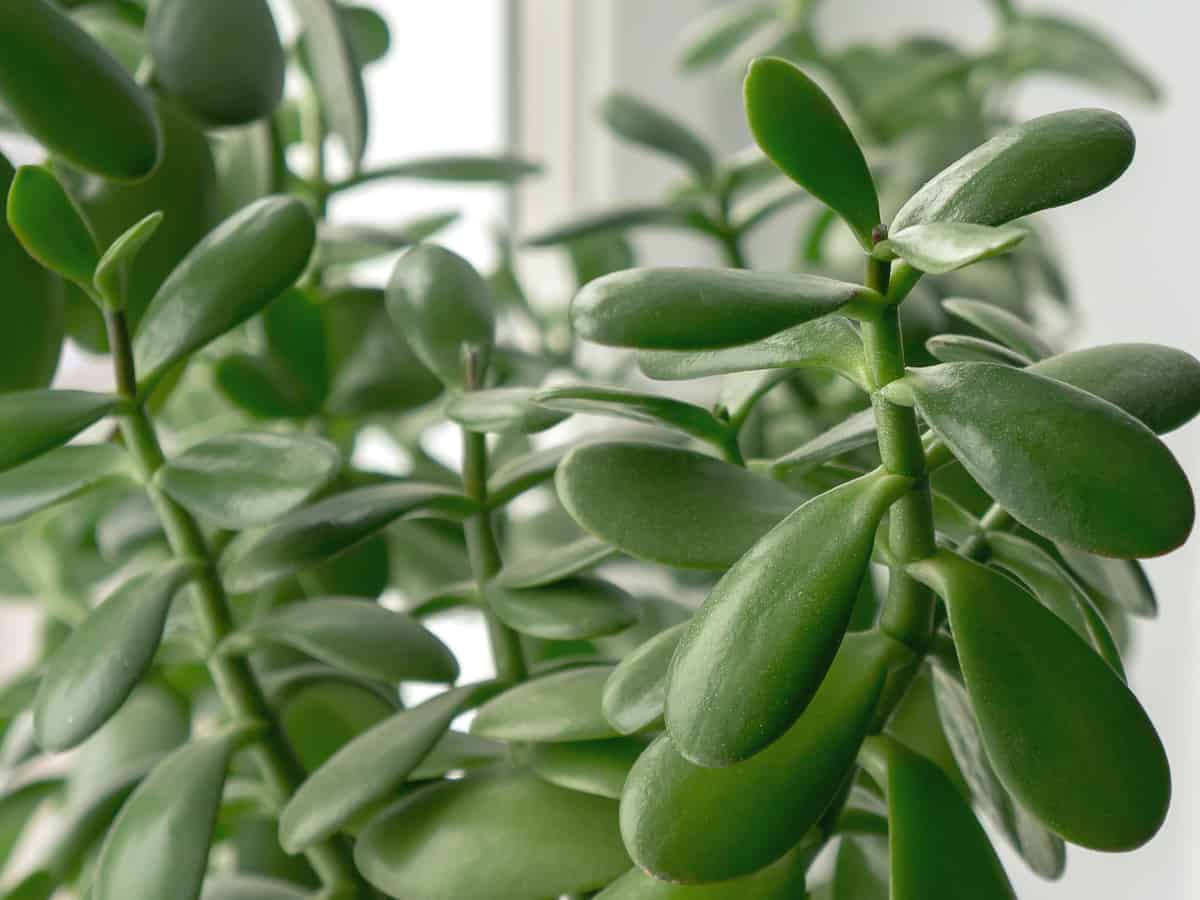 Jade plant or the money plant, is a succulent houseplant that has only two main requirements to have a long healthy life — plenty of light and water. It doesn't grow big, and it can retain water within its fleshy leaves.
The jade plant can also grow in confined containers since it is slow growing. It is relatively tolerant of a wide range of humidity and temperature and can easily be propagated or cultivated by placing leaves in soil. If you are looking for easy indoor plants that can remain in containers for a long time, the jade plant is the best choice.
Spider Plant (Chlorophytum comosum) – Hanging Basket Plants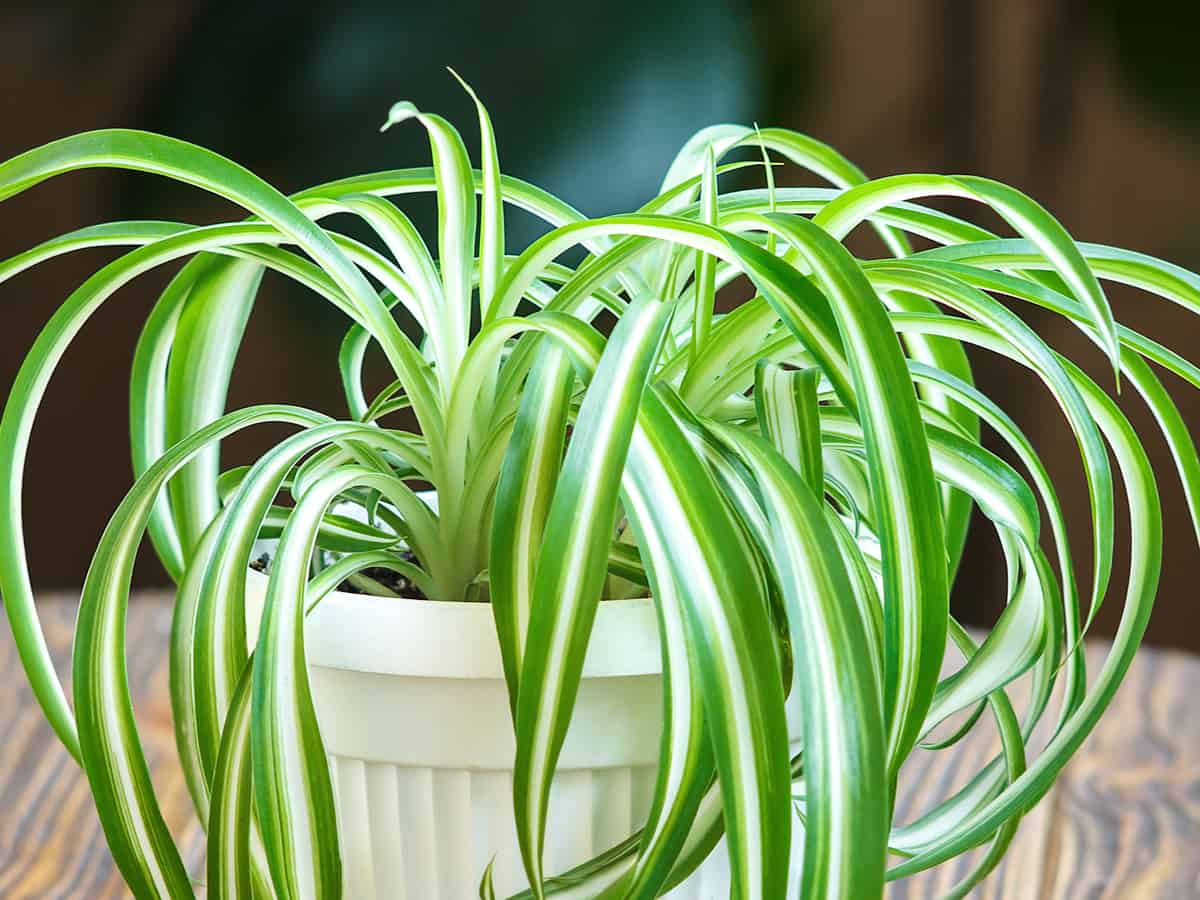 Spider plants are low light plants with spindly, light green leaves and are lovely hard to kill plants for hanging baskets that can survive in either medium or low-light conditions.
They usually grow up to two to three feet in height and two and a half feet wide. Spider plants are relatively easy to maintain. You only need to water them regularly to keep the surface of the soil moist.
This caring technique is for spider mite prevention and to keep the leaves of your plant in good condition. However, pay attention not to pour water onto the leaves, because it might not reach the soil. Instead, water the soil directly, without overwatering.
Low-Maintenance Plants – Cast Iron Plants (Aspidistra elatior)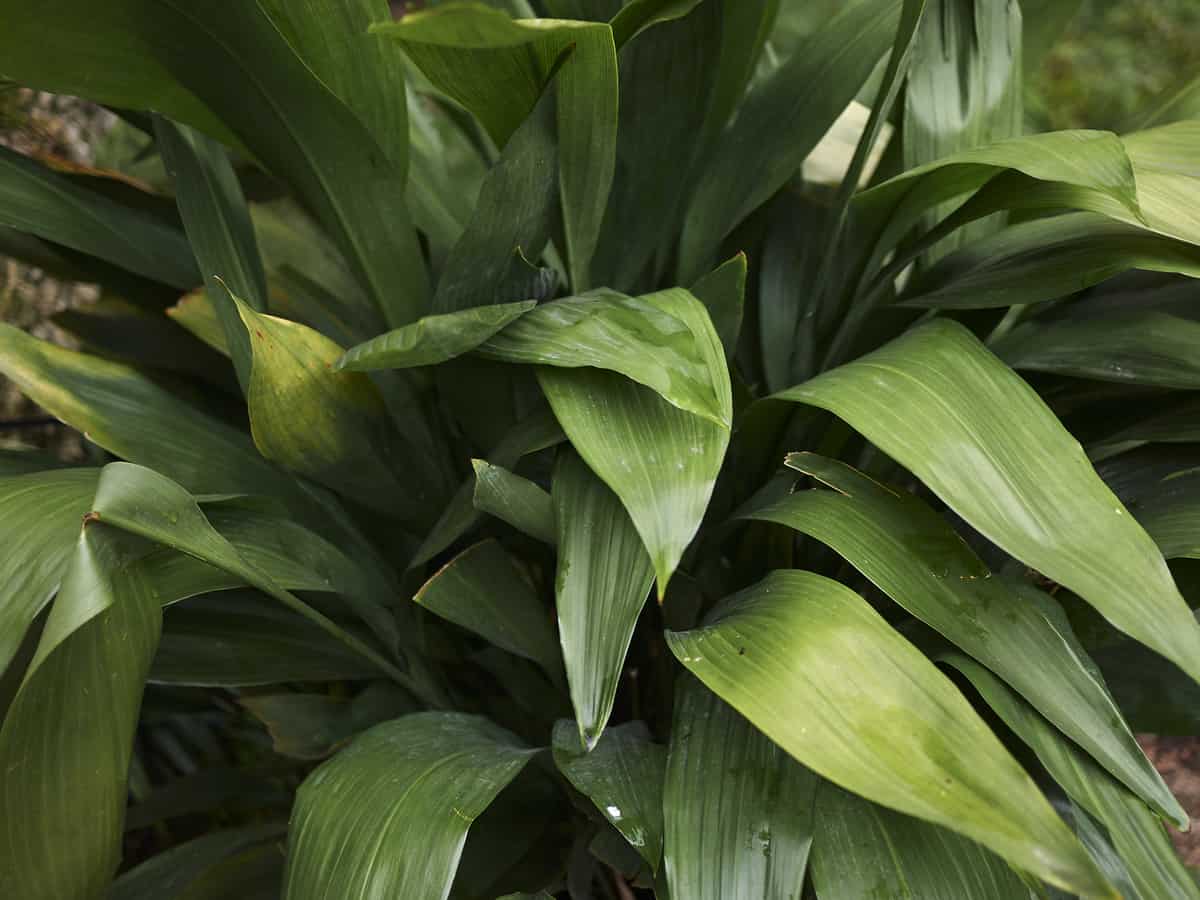 Cast iron plant earned its name by being able to survive under variable growing conditions. It can grow in deep shade and as nearly as durable as iron. It is one of the hard to kill houseplants that can survive in fluctuating temperature, low light, and low humidity.
To keep it healthy, avoid placing the iron plant under full sun or bright light. Too much lighting may cause discoloration or burn marks on the green leaves. A variegated version of a cast iron plant has white stripes or white dots. Whether you like the pure green-leaf or the variegated version, the cast iron plant is an effective air purifier.
American Rubber Plant or Baby Rubber (Peperomia obtusifolia)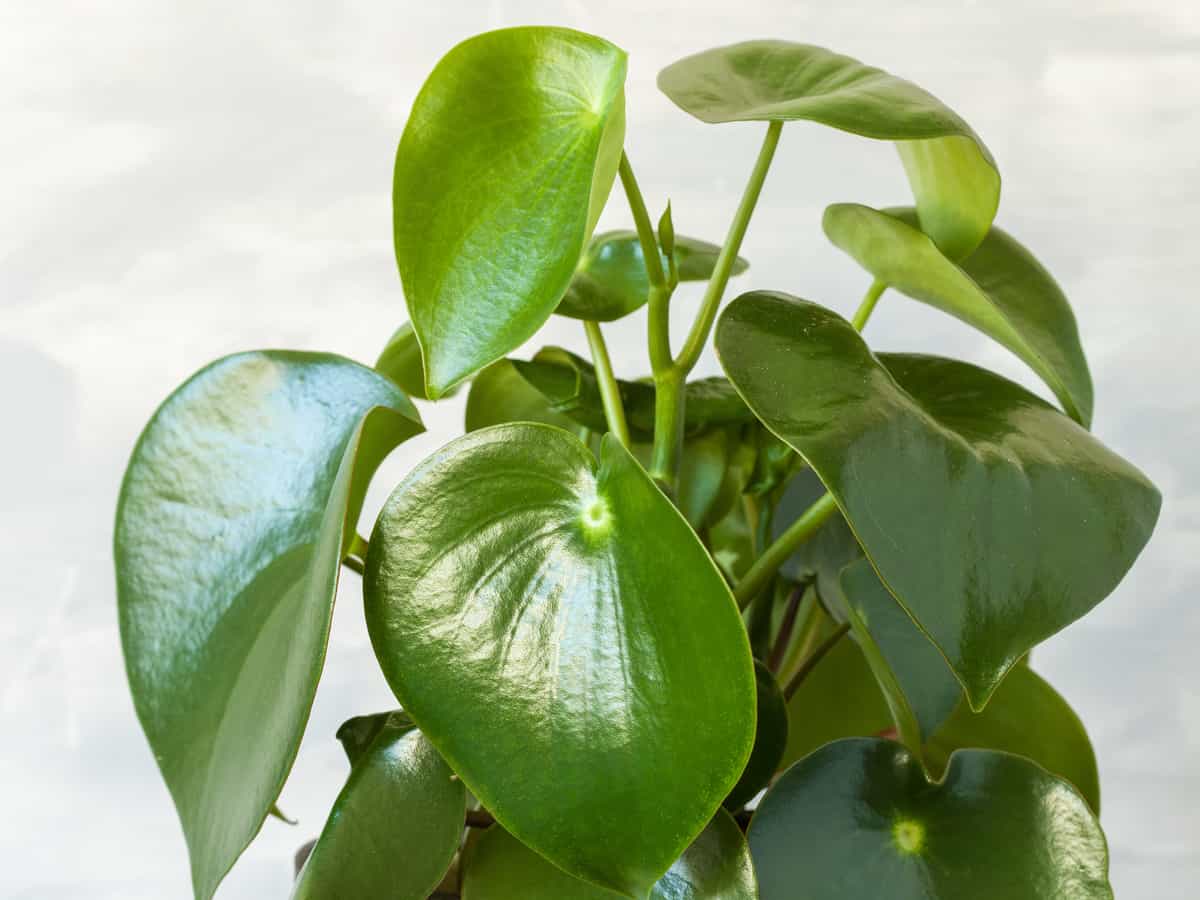 Peperomia obtusifolia, also known as the American Rubber Plant or pepper face, is an evergreen perennial native to Mexico, Florida, and the Caribbean.
It has glossy leaves that make this plant stand out from other hard to kill plants. Thin non-woody stems that bear small white flowers from spring to fall.
Baby rubber plants do not need too much attention to grow. They love bright but indirect light and infrequent watering because they can store water in their leaves.
Fast-growing, Hard to Kill Plants – Golden Pothos Plant (Epipremnum aureum)
Golden pothos or Epipremnum aureum plants are fast growing, hard to kill houseplants that are tolerant of various lighting conditions, including artificial light. Pothos are easy to grow and thrive on being ignored. They have thick, heart-shaped, variegated leaves with streaks of golden yellow.
These crowd-favorite plants climb trellises or tall trees with aerial roots. They are best grown in part sun locations or areas with bright indirect light. Golden pothos requires watering only when the top quarter inch of the soil feels dry to touch.
Air Plants (Tillandsia maxima)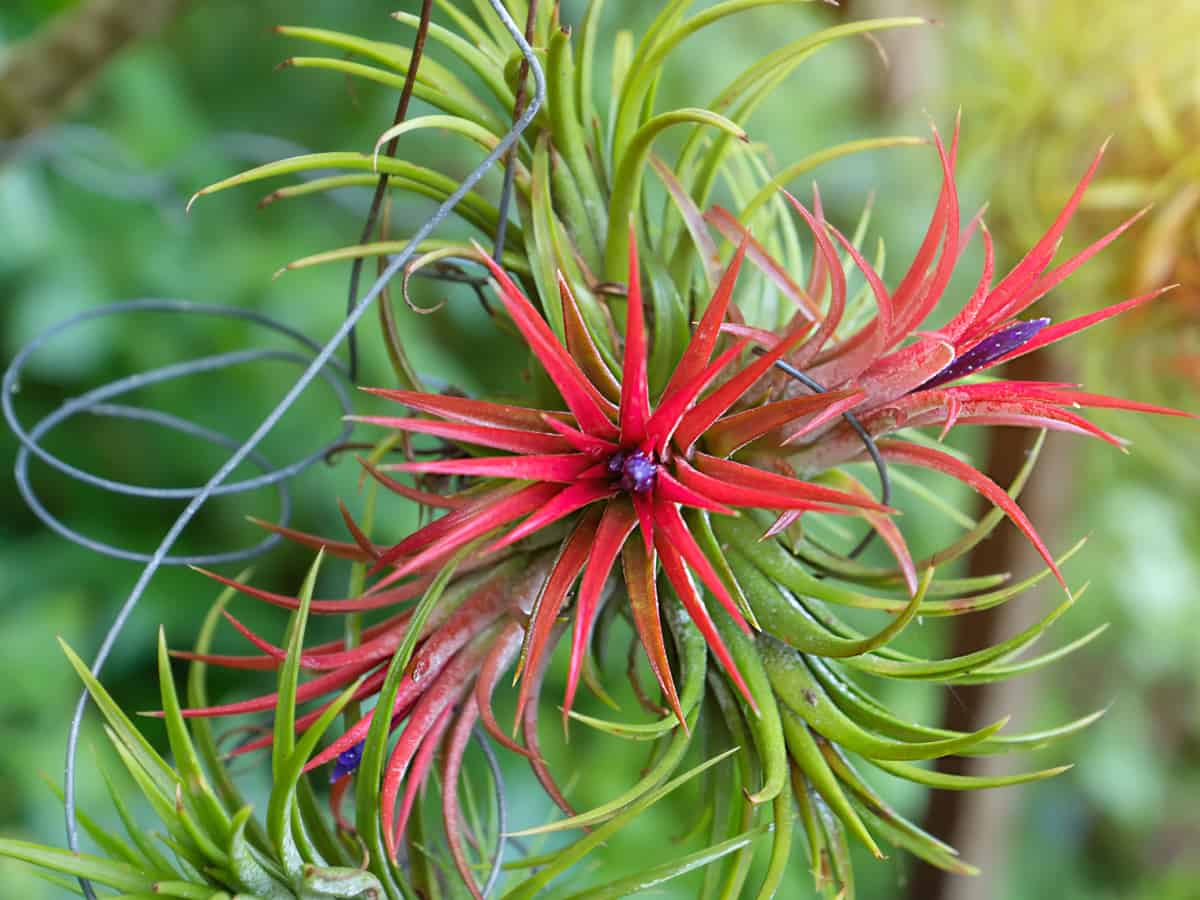 If you want hard to kill stunning houseplants, the Tillandsia maxima species of air plants are worth a look. They are tough and can handle bright but indirect sunlight compared to other air plants.
They can also produce multiple blooms simultaneously. Before the plant shoots buds of brilliant purple flowers, the green leaves change to coral-red.
To care for Tillandsia maxima, soak it once a week in a small bowl of water for about twenty minutes. If you prefer, you can also use a spray bottle to mist water onto the plant two to three times a week.
Lamb's Ears (Stachys byzantina) – Plants with Velvet-like Foliage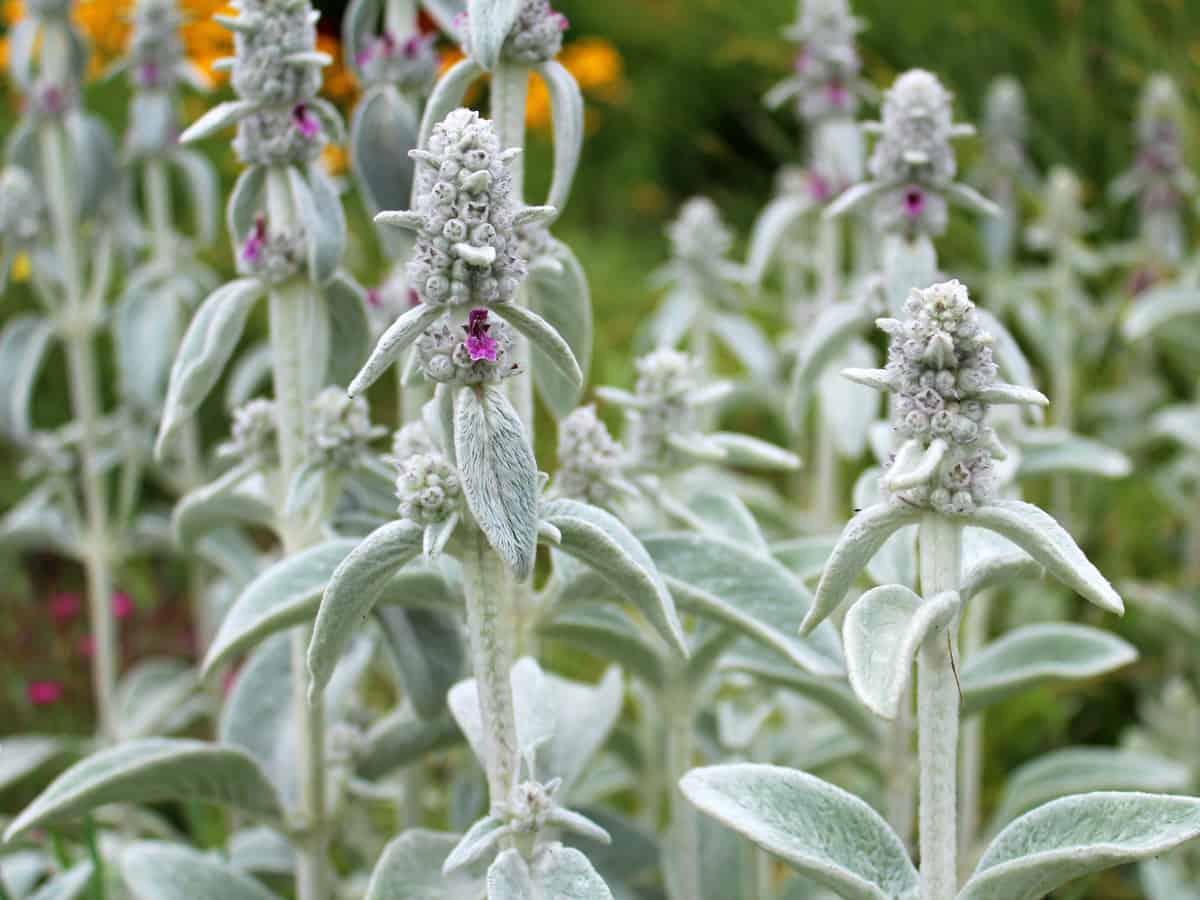 Lamb's ears are perennial evergreen herbs, mostly grown due to their rich silvery, white-woolly, and tongue-shaped foliage that resembles the soft, fuzzy ears of a lamb. In late spring, purplish-pink flowers appear and last until early summer. Cutting these flowers promotes the growth of the leaves and adds to the plant's beauty.
In addition to being beautiful and interesting-looking, these plants are resistant to deer and rabbits and are drought tolerant. They are very easy to grow and need infrequent watering.
Lamb's ears also enjoy light shade or full sun, as well as dry to medium, well-drained soil. They work well as edging, ground covers, border accents, or as underplantings for shrubs and roses. Add a little something different to your garden this year with Lamb's ears.
Fiddle Leaf Fig (Ficus pandurata)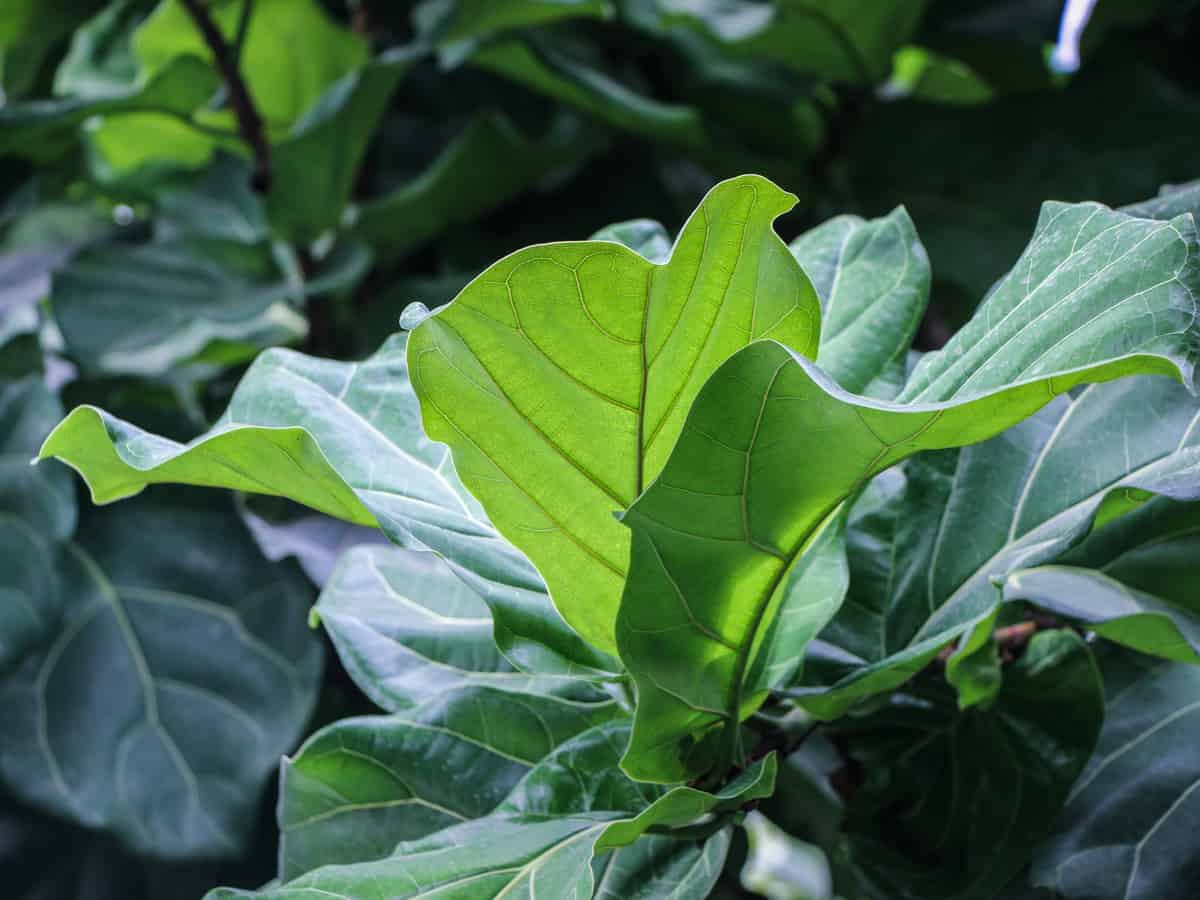 Fiddle leaf fig, sometimes referred to as Ficus pandurata or ficus lyrata, is a robust plant that can adapt quickly to various conditions. It is usually the darling of the crowd because it is difficult to kill. This plant got its name fiddle leaf because of its foliage that resembles a fiddle or a violin.
Plant growers around the world recommend watering the fiddle fig only when the top inch of the soil is dry. Also, it is best for this plant to be under bright but indirect light. It responds well to pruning but can grow taller with the right growing conditions.
Chinese Evergreen (Aglaonema) – Best Indoor Plants for New Gardeners
Growing Chinese evergreen plants can make a newbie gardener look like an expert. Why? Because it is a type of indoor plant that does not require complex care. This tropical plant tolerates poor light, drought, and dry air.
Chinese evergreen enjoys moderate watering. Since it is prone to accumulation of dust, clean the leaves as necessary by wiping them with a soft, damp cloth or simply placing the plant under a low-spraying shower and allowing it to air dry.
Christmas Cactus (Schlumbergera)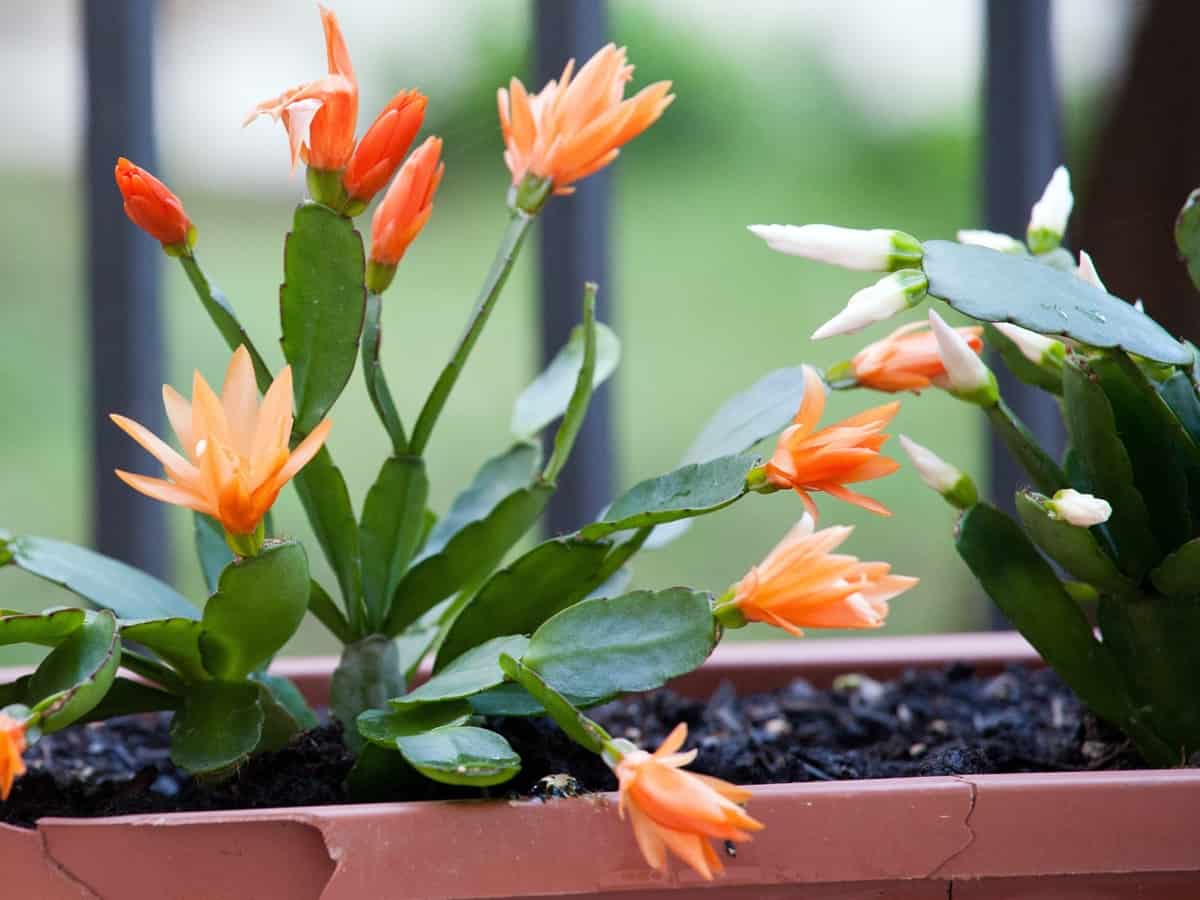 The Christmas Cactus is an easy indoor plant that does not naturally exist in nature. They were bred from two different plant species that both grow in Brazil's rainforest.
These plants are recognizable by their stems divided into segments with brightly colored flowers that appear at the top of each stem. The red, pink, yellow, purple, or white flowers can bloom anytime, but they bloom most notably during December — near Christmas.
Don't be fooled with the term cactus though, as these plants are far from being cactuses. The care for Christmas Cactus is almost the same with succulents.
They do not need much attention nor frequent maintenance for flowers to appear. They are hard to kill plants, as long as you keep them in an area with indirect sunlight.
ZZ Plant (Zamioculcas zamiifolia) – Plants that are Tolerant of Low Light Conditions
ZZ, short for Zamioculcas zamiifolia plants, have many desirable characteristics in addition to having astonishing dark green leaves. They are drought-tolerant and can handle dry air and low light. These hard to kill houseplants can survive with a bit of neglect.
Care for Zamioculcas zamiifolia plants is remarkably easy. If you do not have luck growing other plants, ZZ plants will thrive. Plus, they do not require a particular type of soil or frequent watering.
These plants are easy to maintain and do not need too much attention to survive. Even the most negligent gardener can make these plants flourish.
If you are new to growing plants or unsuccessfully tried planting before, do not worry about failing with these plants. The sturdy plants on this list are surprisingly difficult to kill and will help you enjoy gardening again.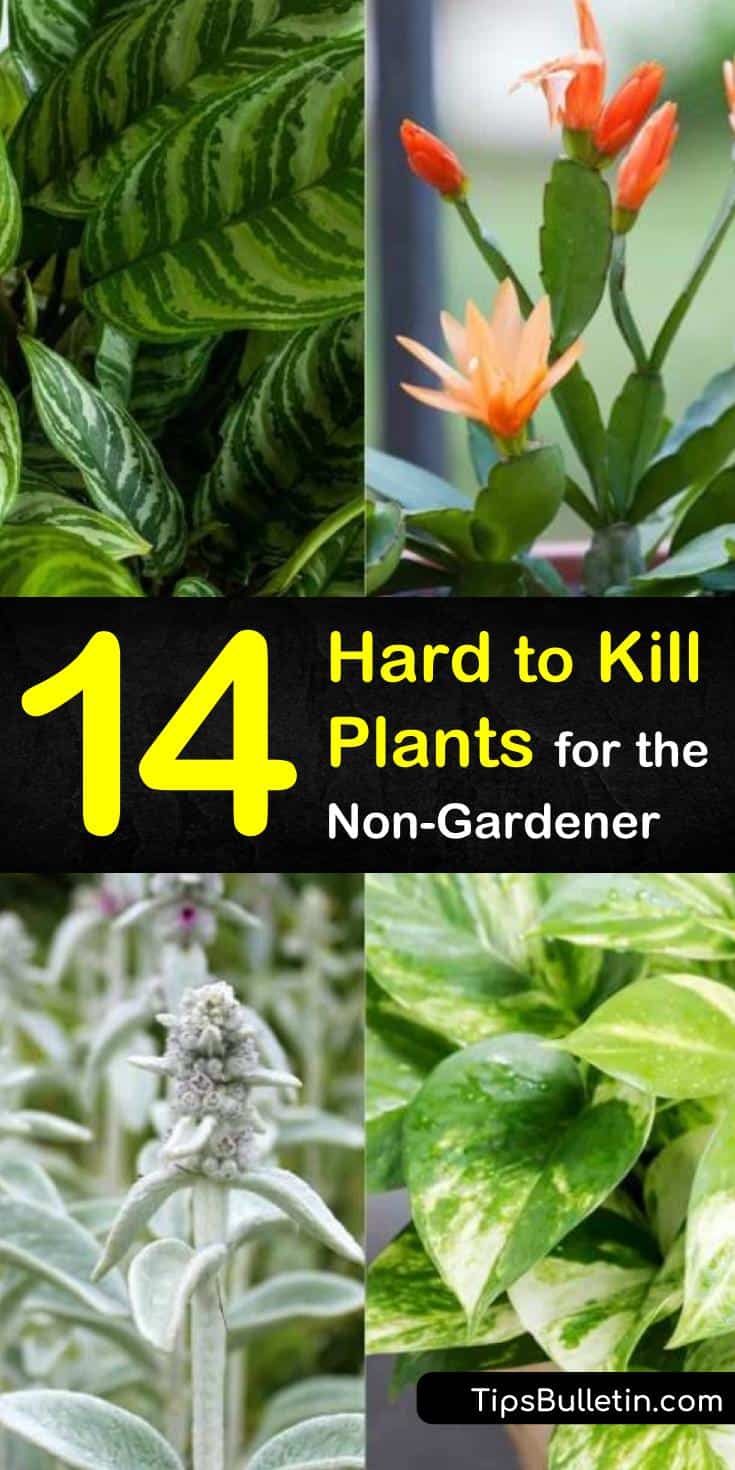 We hope you found this list about hard to kill plants useful. It would be helpful if you could share these impossible to kill houseplants with your friends on Pinterest and Facebook.