Spring signals the upcoming season of backyard gardening and summer barbecues, but it's also very fickle. Temperatures fluctuate from one day to the next, and many plants are too tender to tolerate such drama. However, there are herbs to plant in spring if you are eager to get your growing season started.
Spring is one of the best times of the year. This season's changing holds a promise of warm days, lush greenery, colorful flowers, and overflowing gardens. It's also very temperamental and changes its mind at the drop of a dime. A warm and sunny day quickly turns to dropping-temperatures and cold rain, all in a matter of hours.
While not all herbs handle such dramatic changes, some hardy plants are perfect for starting an early spring garden. Not only do these culinary plants add flavor to savory dishes, but they also offer color, texture, and fragrance to your outdoor space.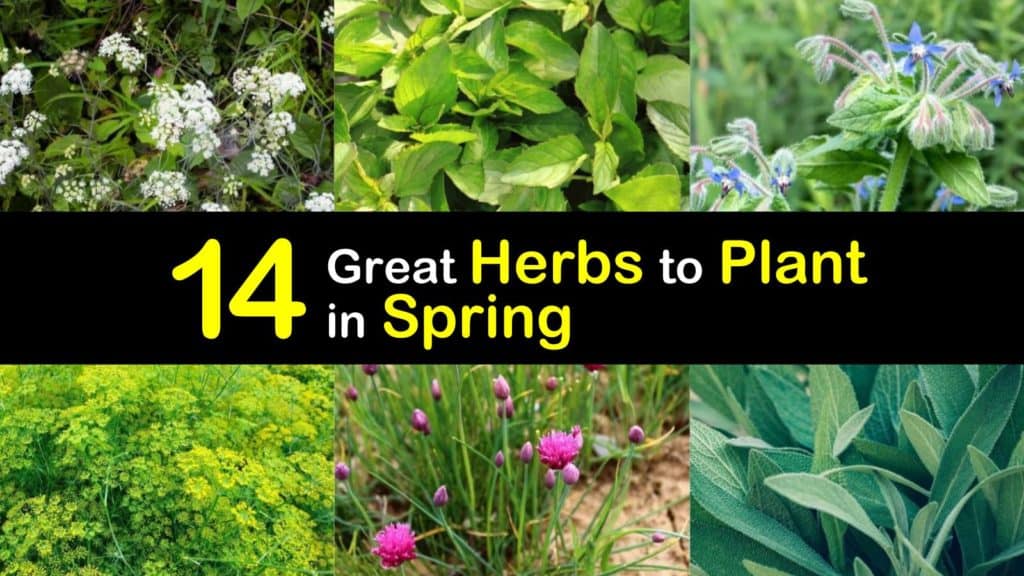 Spring-Time Gardening with Herbs
Discover which herbs are ideal for early planting, choose the perfect spot for your new plants, and get an early head start on the growing season with a garden bed of spring-time herbs.
While not as common in some areas of the country, there are herbs and vegetables to grow in fall, too. Expand your garden beyond traditional planting times to grow your favorite crops almost year-round.
Which Herbs are Ideal for Spring Gardening?
Some plants, such as lemongrass, perform better when the temperatures are consistently warm, like some of the vegetables to plant in May.
However, others are hardy, resilient, and easy to grow herbs in early spring, even from seed. Some of the best herbs for growing in tough conditions include cilantro, borage, lemon balm, and basil.
How are Annual Herbs and Perennial Herbs Different?
There is a big difference between annual and perennial herbs. Annuals require planting each spring, die off after the last harvest or at the end of the growing season, and do not return the following year.
Perennials grow back year after year, and some herbs reseed, popping up the next year in a different location. There are also biennial herbs that take two years to complete a growth cycle.
Where Should I Plant an Herb Garden?
The location of your herb garden depends on your yard. Most herbs need a decent amount of sunshine to survive, so it's vital to choose a sunny area to plant them.
Convenience is also a factor. Consider planting herbs in a spot that is easily accessible for daily visits and harvesting. Plant them in a garden bed or grow them in pots on the patio.
How Do I Maintain a Spring Herb Garden?
After planting new herbs, spread mulch around the base to stop weeds from taking over the garden. This layer also keeps the ground from drying out in between watering.
Use a light, all-purpose fertilizer after planting and water the soil early in the morning. Try not to spray the leaves to prevent mildew and disease. Harvest herbs regularly to encourage full growth and stop them from finishing their cycle too soon.
Avoid overcrowding your plants and check for damaged leaves regularly to prevent pest infestation. If you notice insect damage, take the right steps immediately to eliminate the problem.
Chives (Allium schoenoprasum)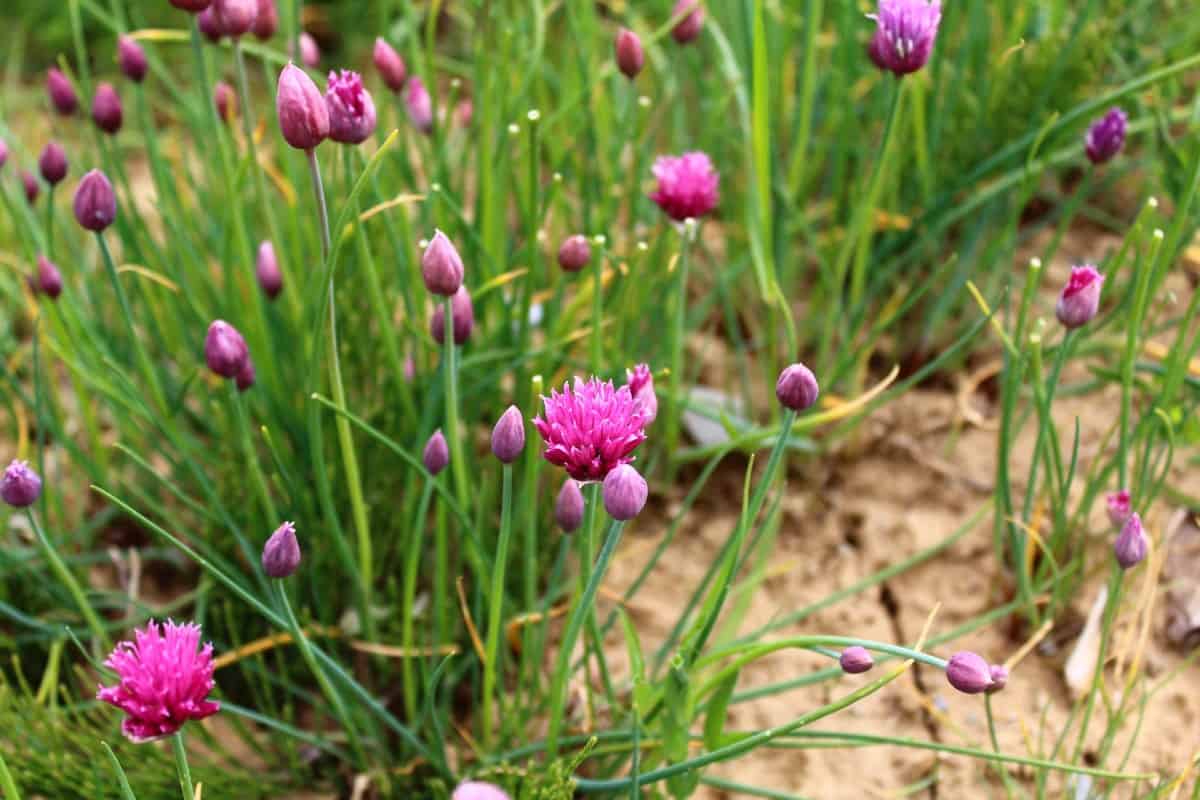 These small bulbous perennials have dark green leaves that grow in clumps with pale, lavender edible flowers. The leaves have a mild onion and garlic flavor and useful for adding to potato dishes, omelets, and soups.
Chives are suited for hardiness zones 3 through 9 and grow 12 to 18 inches tall. They are uncomplicated to grow in part shade or full sun and are drought tolerant. They are attractive to butterflies, and the deer ignore them.
Cilantro (Coriandrum sativum) – Two-in-One Herbs to Plant in Spring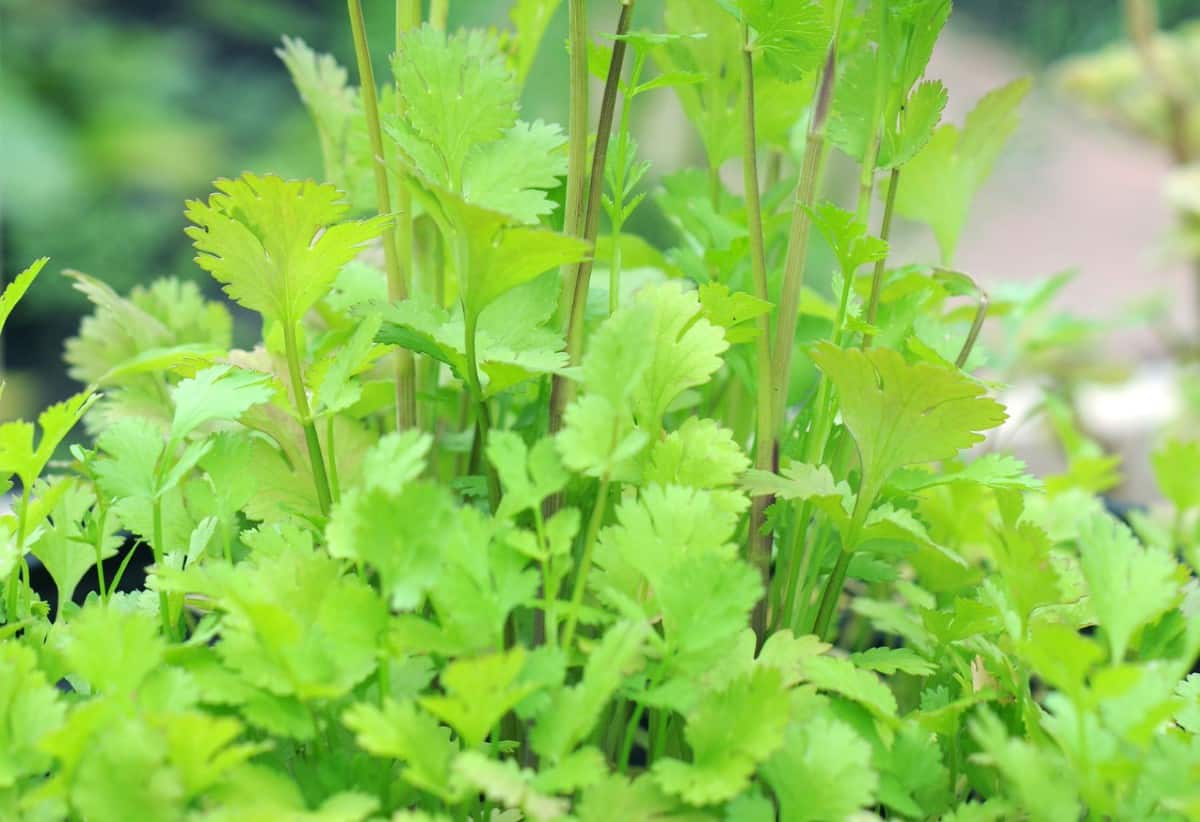 Cilantro is a fast-growing herb that displays fragrant leaves popular for use in Mexican dishes. If left alone, it quickly turns to seed, giving way to the popular herb, coriander, a common ingredient in pickles.
This annual herb only lasts a couple of months before flowering. It is low maintenance and deer resistant. Cilantro is hardy in zones 3 through 11, grows 20 inches in height, and enjoys part to full sun.
How long is cilantro good for after harvesting? You can keep this herb in the fridge for several days.
However, making cilantro cubes and putting them in the freezer is one way to store fresh cilantro for later use.
Borage (Borago officinalis)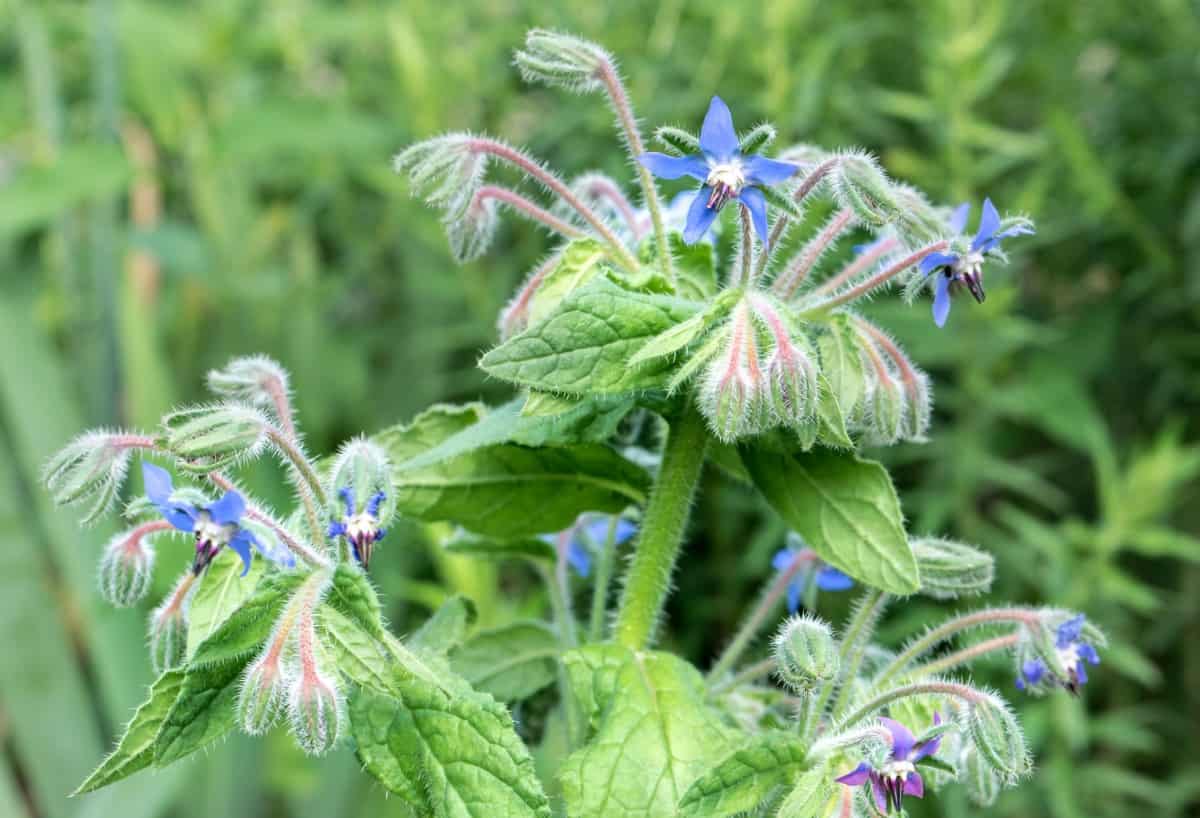 Borage is an annual herb that grows back from seed each year. It has a cucumber-like flavor with edible blue flowers that resemble honey in taste. It's nodding, and star-shaped blooms make an appearance from early summer through fall.
This herb is one of the simplest to grow and is tolerant of poor soils and drought, and is deer and rabbit resistant. Borage grows nearly 3 feet tall and is a magnet for beneficial insects, butterflies, and hummingbirds.
Mint (Mentha) – Hardy and Easy-Growing Herb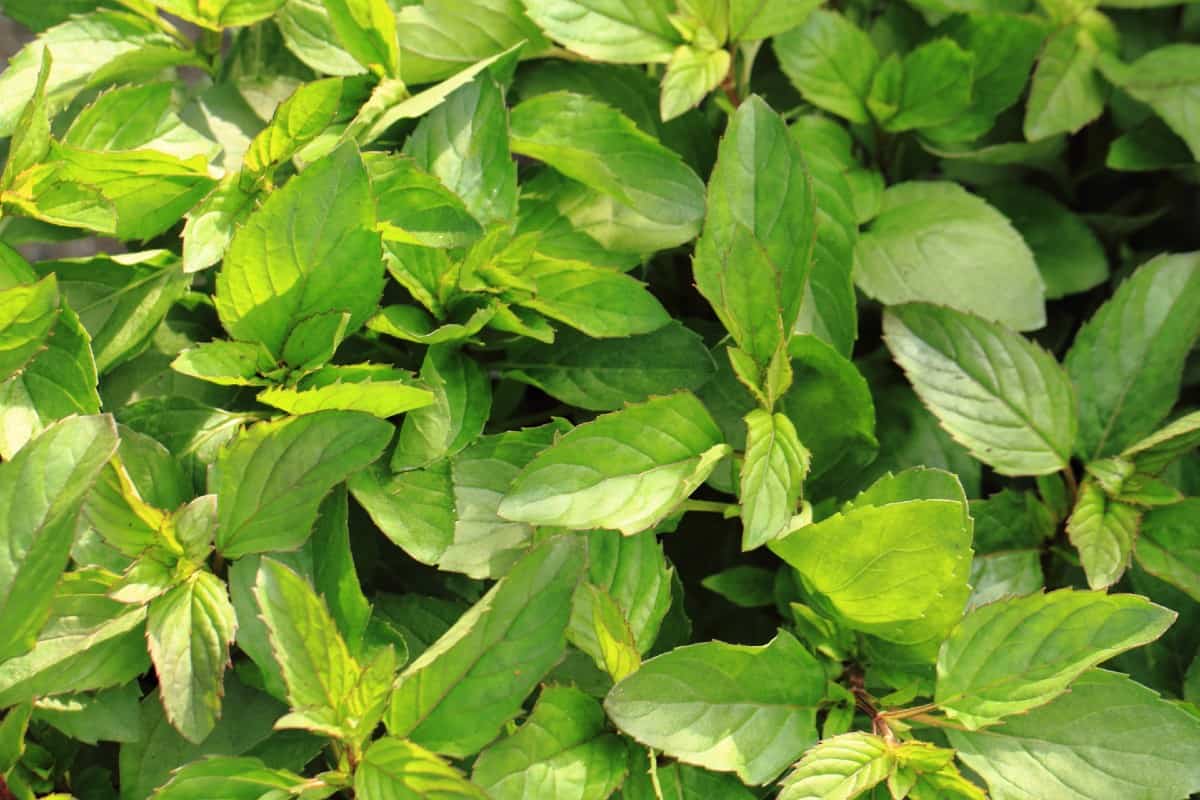 Mint is exceptionally hardy, and there are many mint herb varieties to choose from, including spearmint, peppermint, chocolate mint, and apple mint. The small green leaves emit a minty fragrance desirable for desserts and beverages.
This plant grows as a groundcover plant and quickly takes over large spaces if not kept in check. A perennial herb, mint is hardy in zones 3 through 11, depending on the type. Mint prefers partial shade and grows 12 to 18 inches tall with a spread of up to 24 inches.
Basil (Ocimum basilicum)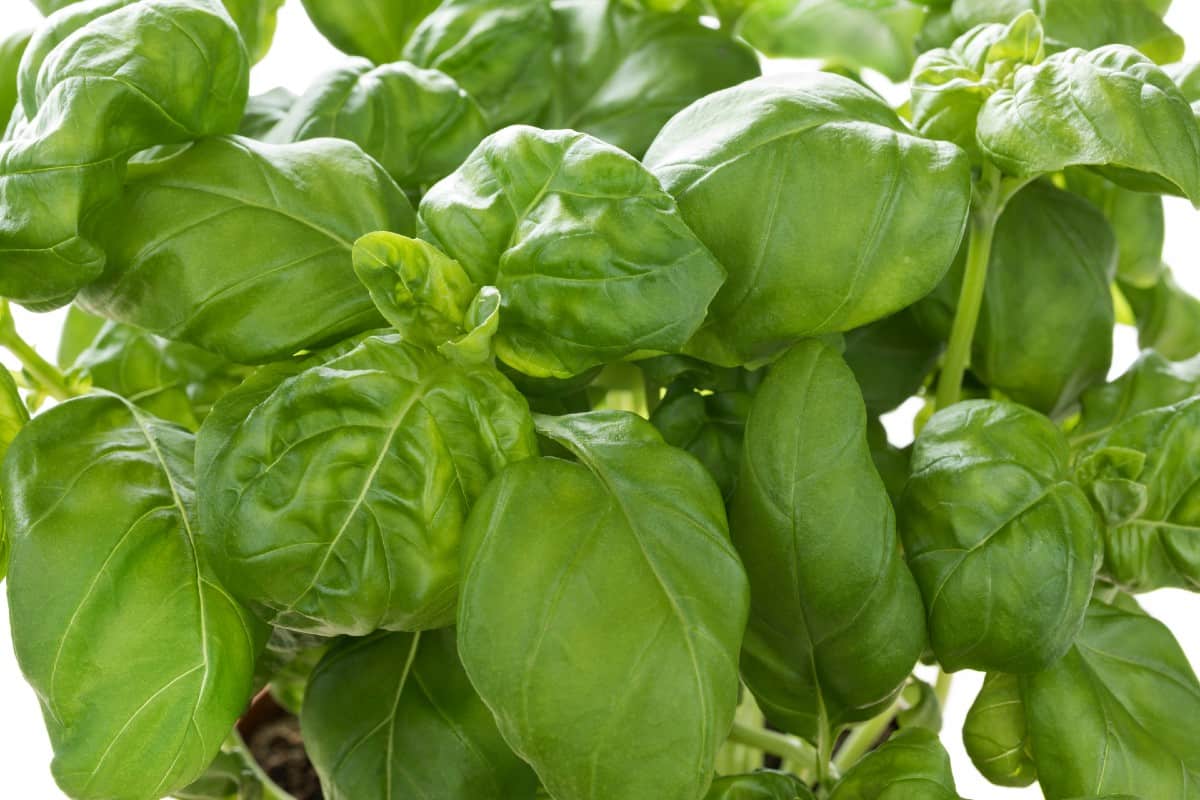 As one of the best herbs to grow in your garden, the bright green elliptic leaves of basil have a flavor and aroma that enhances European and Asian cuisine, tomato dishes, and pesto. It produces tubular flowers that require pinching to encourage bushy leaf growth.
Basil is an annual herb that grows 1 to 2 feet tall and wide. After you learn how deep to plant basil seeds, you'll find that basil tolerates cool temperatures but needs protection from potential frost. It loves sunny locations and well-drained soil.
If you find aphids or other bugs eating basil, a strong blast from the water hose should eliminate them.
Oregano (Origanum vulgare) – Easy-to-Grow Herb for Italian Seasonings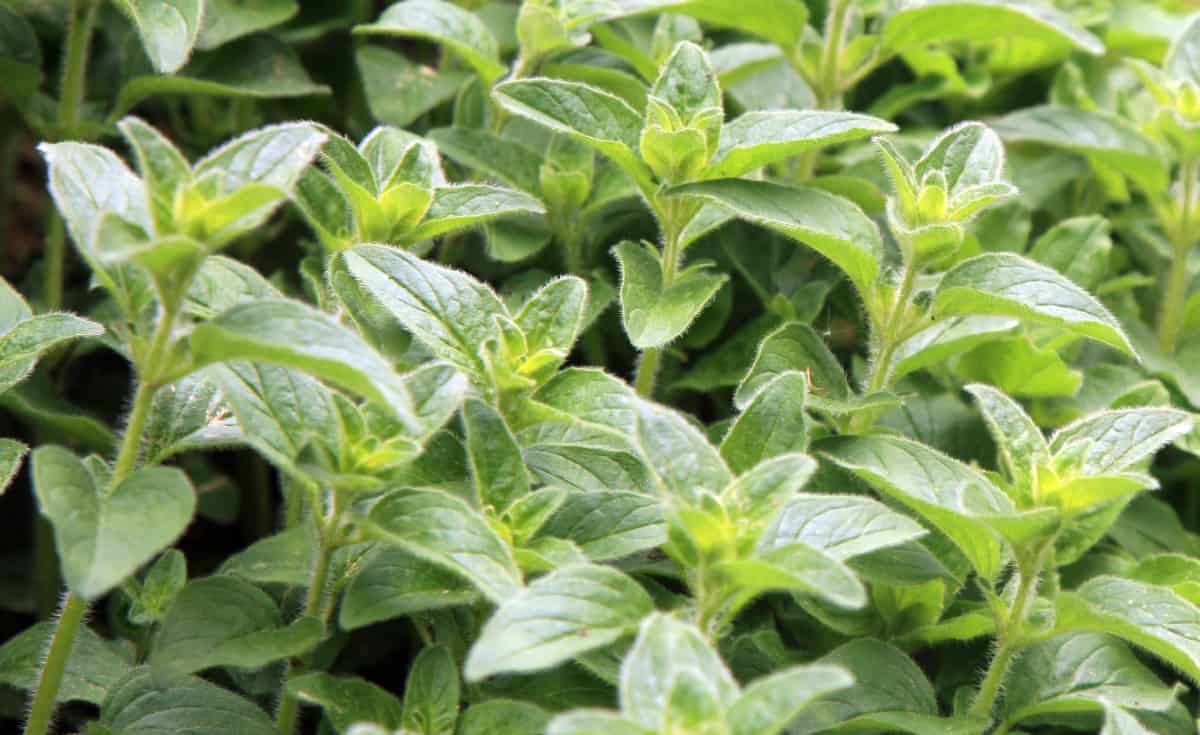 This bushy, wood-based perennial has square stems and small aromatic leaves with many glands and breaking them releases a scent familiar in Italian dishes. From midsummer to fall, it creates tiny purplish or white flowers above the foliage.
Oregano is hardy in zones 4 through 8 and grows 1 to 3 feet tall and 1 to 2 feet wide. It is relatively pest and disease free, low maintenance, and deer resistant. This herb thrives in full sun and desires well-drained soil.
If you have a recipe that requires basil and you don't have any on hand, oregano is a suitable substitute for basil.
Lemon Balm (Melissa officinalis)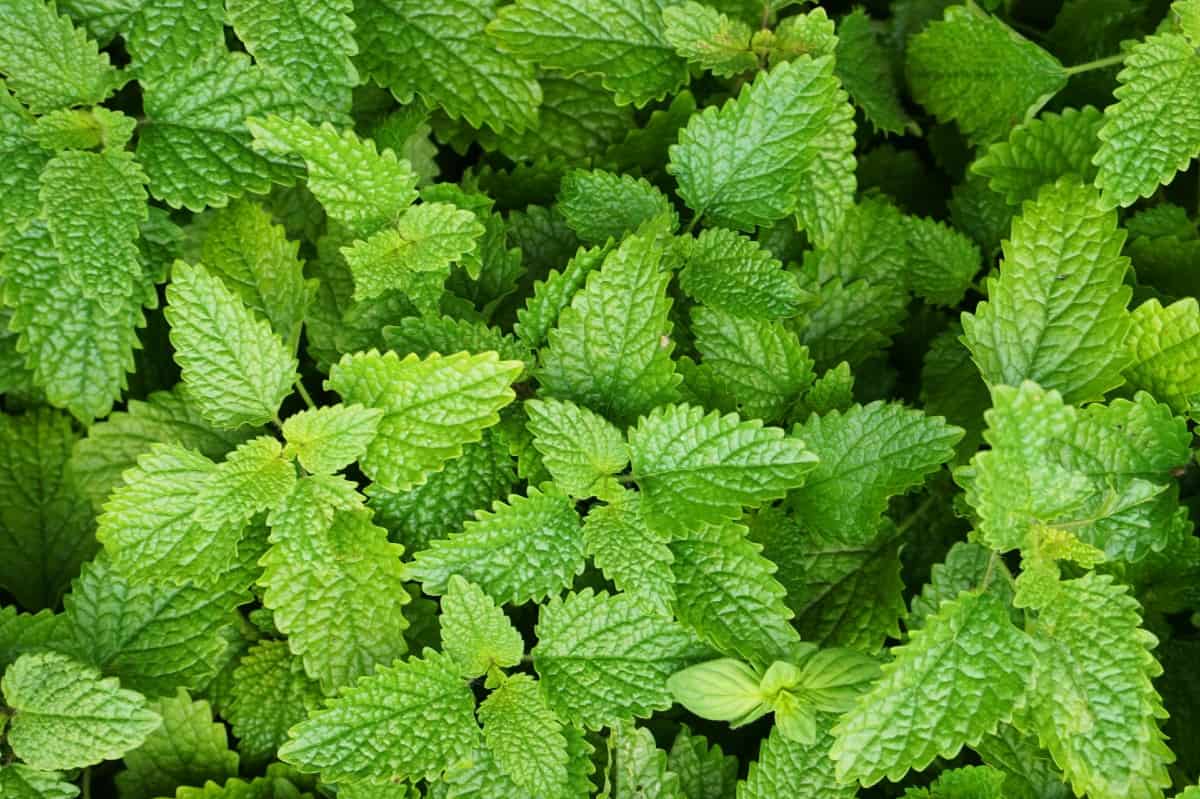 This ancient herb can be used to repel mosquitoes in spring and throughout the summer It is also a relative of the mint family and has lemon-scented, green foliage. It is a low maintenance herb with leaves useful in recipes as a replacement for lemon peel in soups, sauces, and seafood.
It proliferates in part or full sun, with a mature size of 1 to 3 feet, and some steps are necessary to prevent it from taking over the garden. Lemon balm is one of the perennial herbs for your fall garden and suited for growing in USDA hardiness zones 3 through 7.
Marjoram (Origanum majorana) – Low Maintenance Herb with a Mild-Sweet Flavor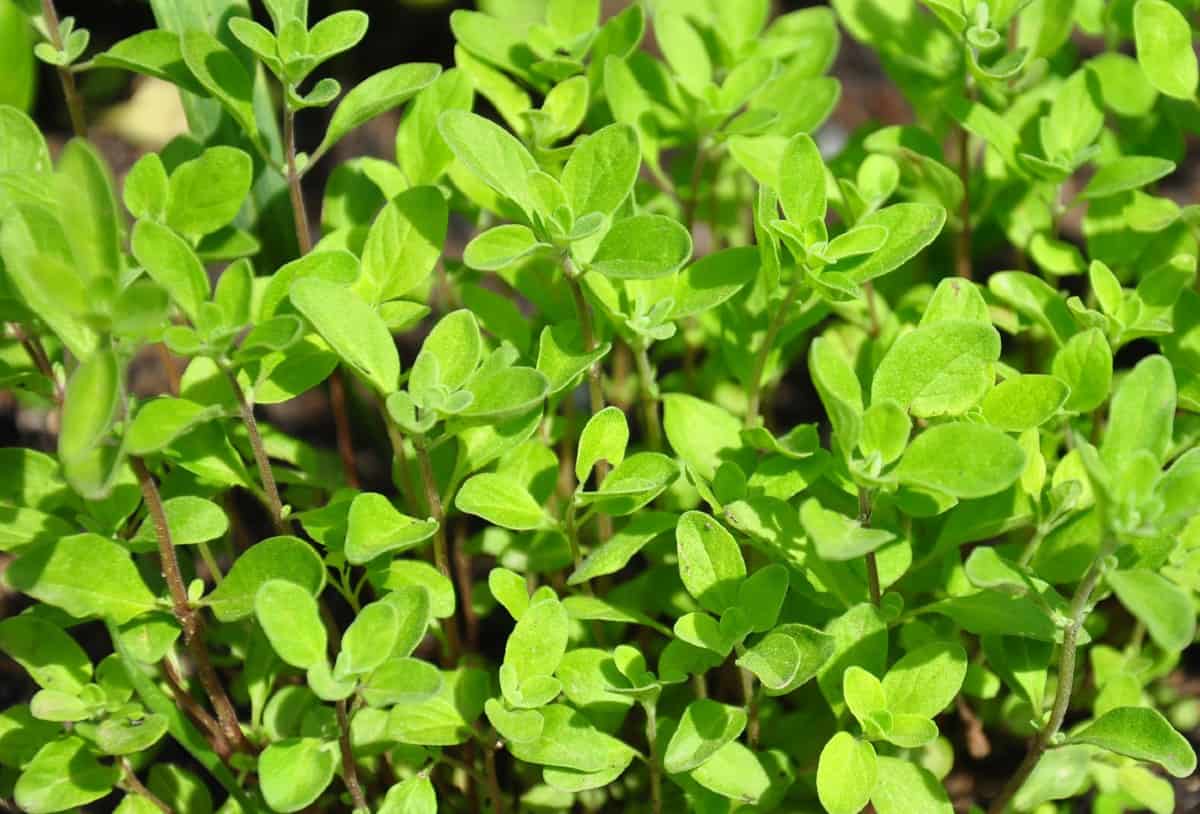 This herb originates from the Mediterranean's dry and hot regions, and its gray-green foliage is mildly sweet and more subtle than oregano. It is useful in dry and fresh forms.
Marjoram is an annual that grows as a perennial in zones 9 and 10, with a mature size of 12 to 24 inches tall and wide. It produces sprays of summertime flowers and grows well in a sunny garden setting or containers.
Anise (Pimpinella anisum)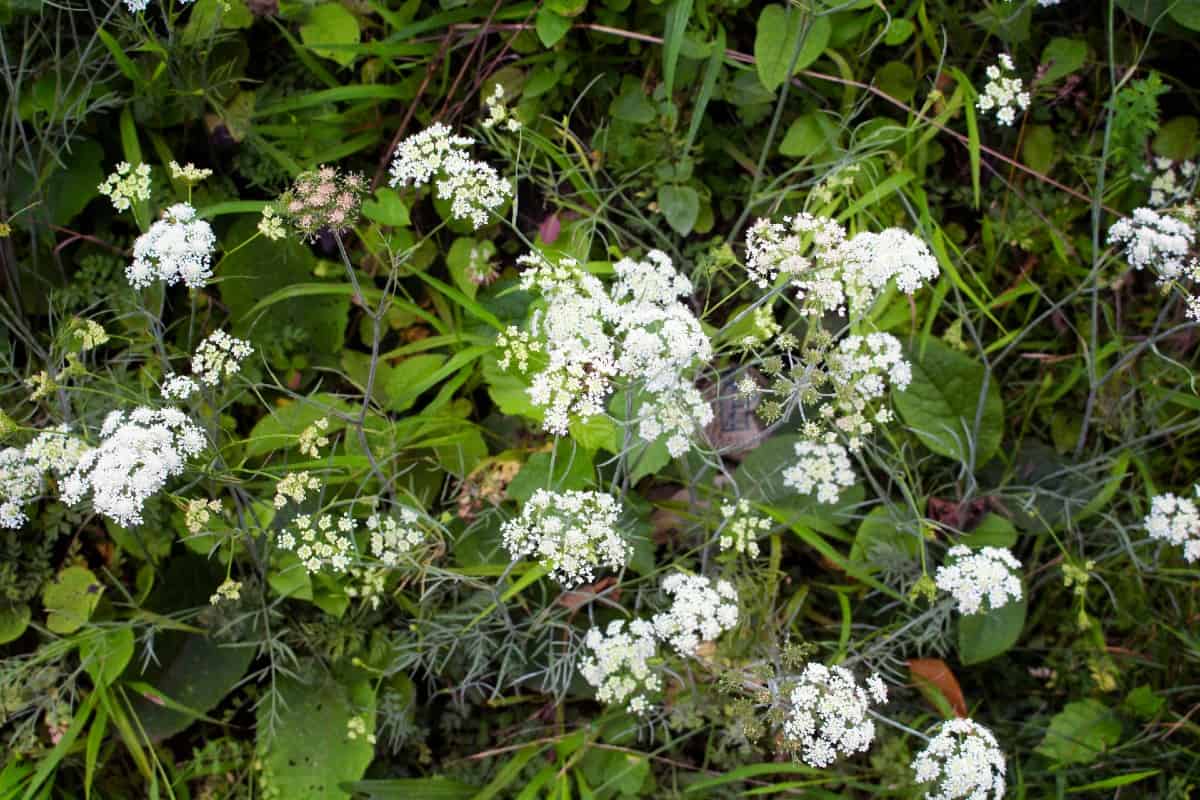 Anise has feathery leaves and a slightly purple stem and a profusion of flowers born of umbels. It has a strong licorice flavor ideal for baked goods, and its delightful appearance makes it an ornamental herb for gardens.
This Mediterranean herb grows just under 2 feet tall and is perennial in hardiness zones 4 through 8. Anise enjoys full sun and well-drained soil and produces seeds for harvest from August to September.
Chamomile (Matricaria chamomilla) – Apple-Scented Herb with Calming Effects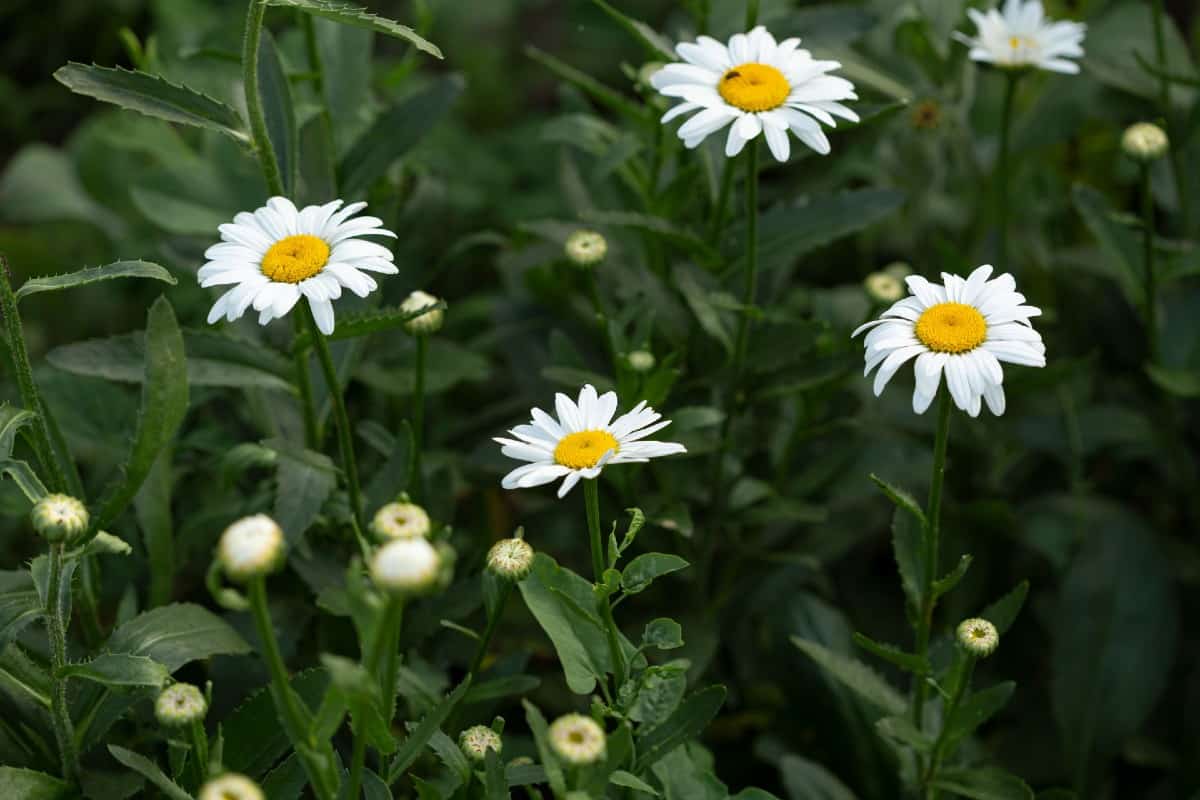 This evergreen perennial herb is mat-forming with small, daisy-like flowers and apple-scented leaves. It blooms from late summer through fall and is often harvested for making tea.
Its ground cover appearance makes it a good choice for rock gardens and borders. Chamomile grows 3 to 6 feet tall and 10 to 12 inches wide and thrives in hardiness zones 4 through 9.
It is low-maintenance and drought tolerant and prefers part to full sun. Chamomile spreads quickly under the right conditions and is relatively disease and pest resistant.
Chervil (Anthriscus cerefolium)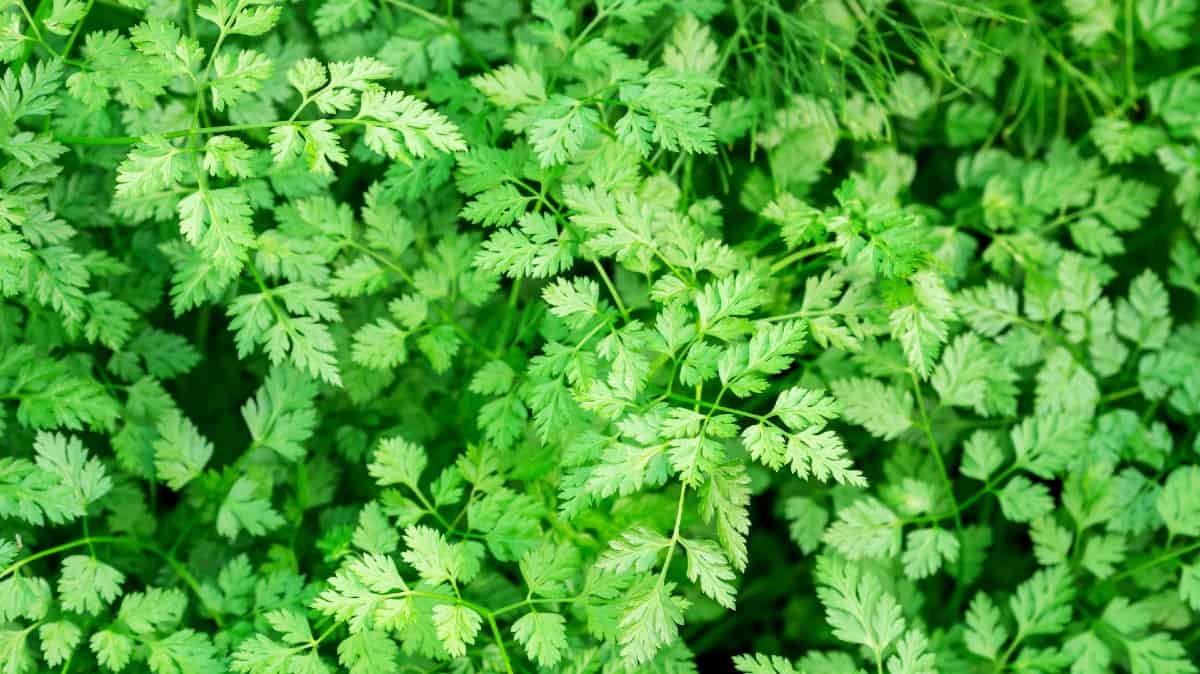 This herb is a tough find in the grocery store, so growing your own is the best way to enjoy its flavor. It resembles parsley with its delicate leaves and has an aroma that combines tarragon, basil, and anise.
Chervil is an annual herb with a mature size of 1 to 3 feet tall and 12 to 18 inches wide. It is low maintenance and grows white summer flowers that are attractive to birds. This plant prefers growing in part or full sun and thrives in cool temperatures.
Tarragon (Artemisia dracunculus) – Perennial Herb with a Sweet Anise Flavor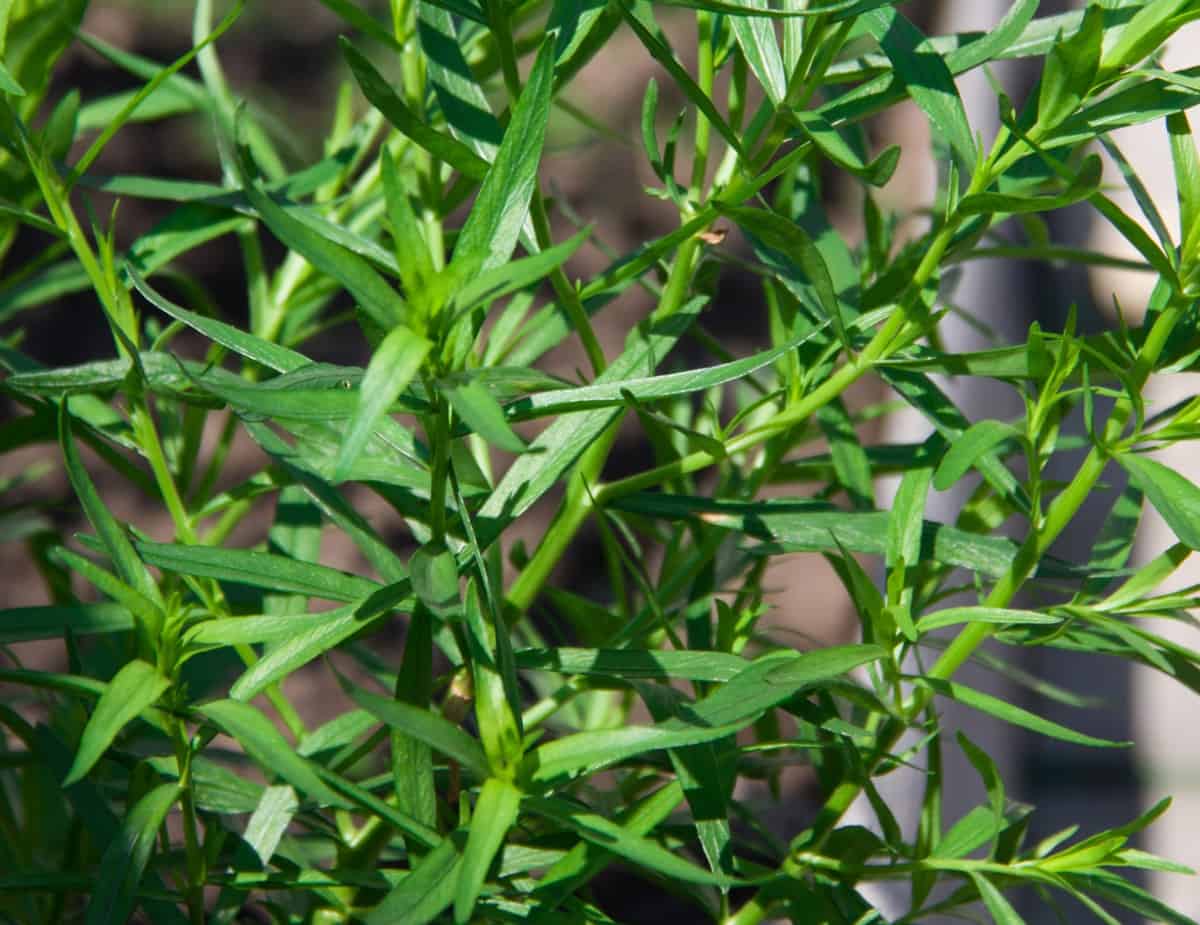 Tarragon has a shrubby presence with fine-textured green to gray foliage and green summer blooms. The sprigs make a nice garnish, and the leaves have a sweet anise flavor perfect for a traditional Bearnaise sauce.
This herb is perennial and grows 1 to 3 feet tall with a spread of 3 to 8 feet. It tolerates part to full sun and loves rich soil. Tarragon is a low maintenance plant that is deer resistant.
Fennel (Foeniculum vulgare)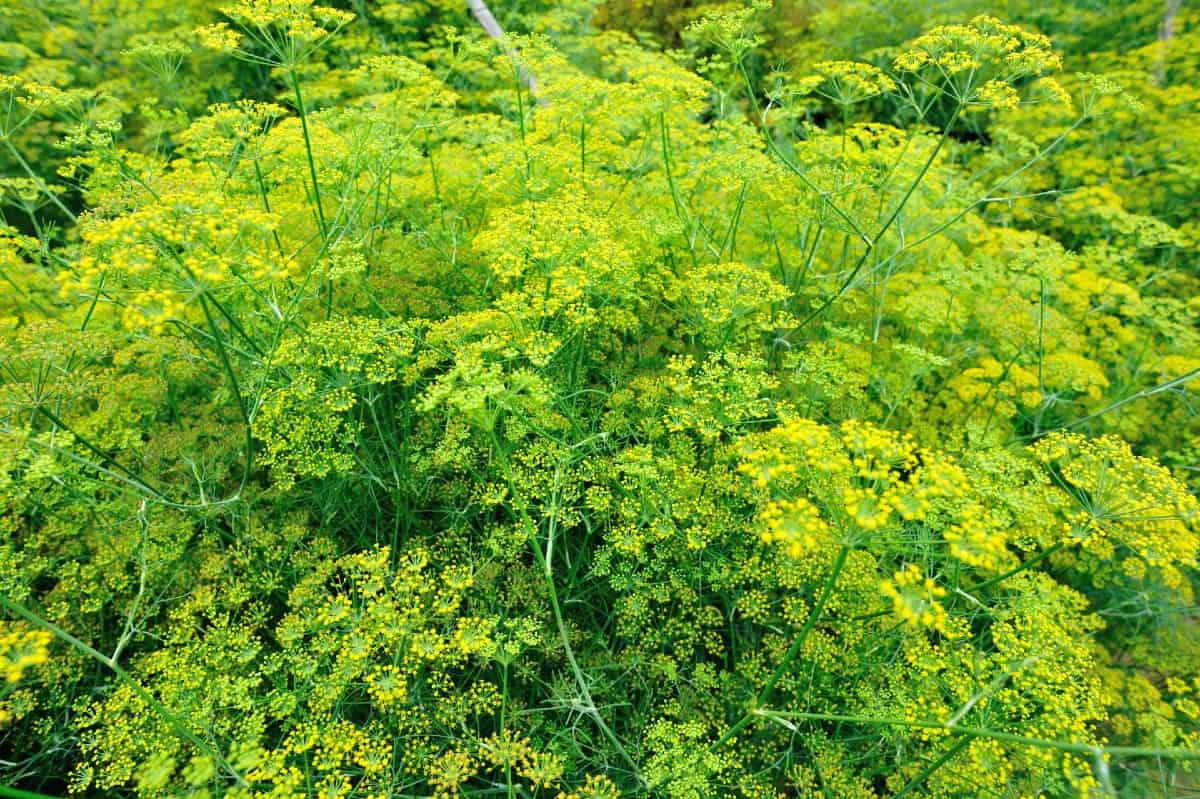 Fennel sports feathery foliage resembling dill, and the stems, seeds, and leaves are all harvested for culinary purposes. When comparing fennel vs anise, fennel is similar in taste to anise and an excellent choice for sweet and savory dishes.
This perennial herb grows 4 to 6 feet tall and 18 to 36 inches wide, and is hardy in zones 4 through 9. Fennel desires full sun and rich, well-drained soil to flourish. It is low maintenance and self-sows easily.
Sage (Salvia officinalis) – Attractive Herb with a Mellow Flavor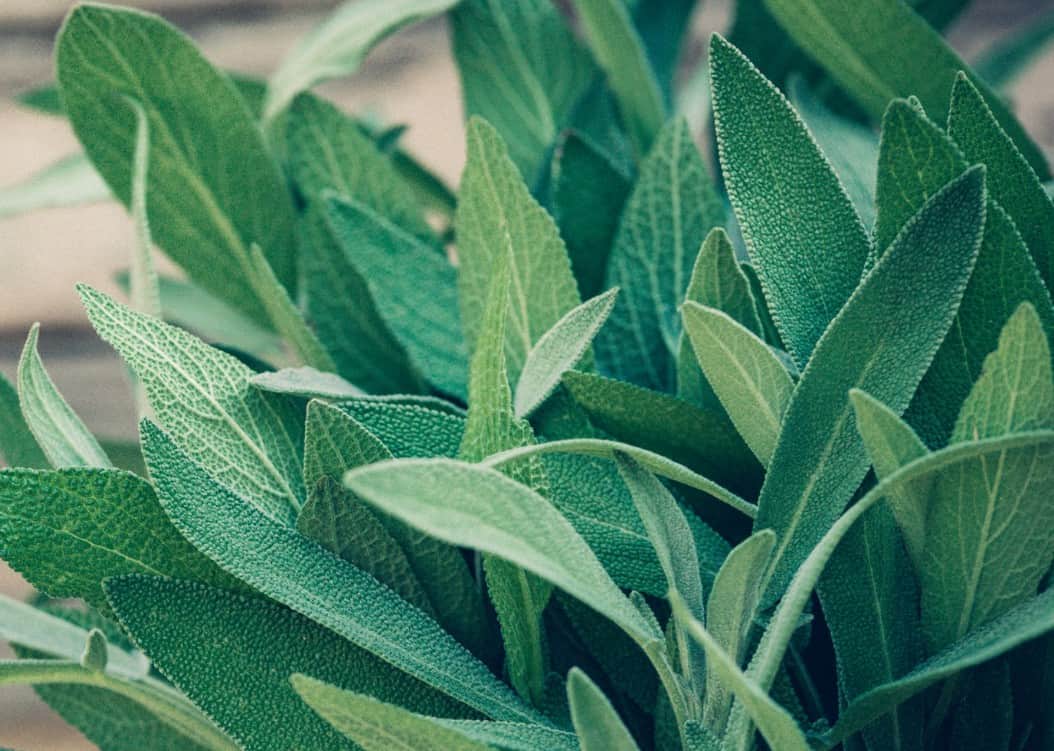 This tough and pretty plant is an herb garden staple with its gray-green foliage and light blue summer flowers. Sage plants are one of the easiest to grow. Its leaves have a mellow scent that provides a good additive for sauces, stews, and marinades.
This low maintenance herb is perennial in zones 4 through 10 and has a mature size of 1 to 3 feet tall. Sage flourishes in sunny areas and is drought tolerant and deer resistant,
It's easy to get spring fever and start planting in the garden, but not all plants are spring-friendly. Knowing which herbs are tolerant of inconsistent temperatures and changing weather is the biggest step in creating a healthy and robust spring garden.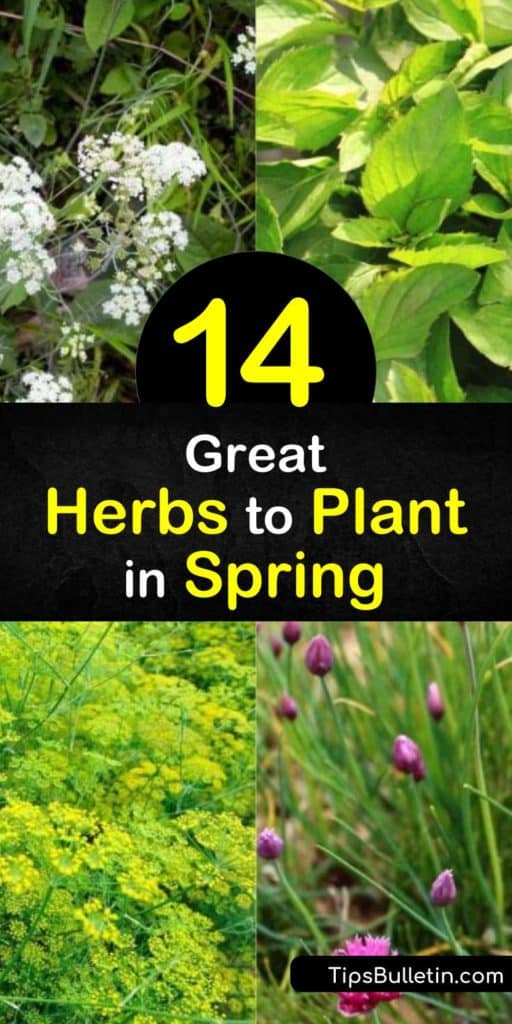 Growing a fragrant garden with herbs to plant in spring adds beauty to the yard and flavor to the table, so why not share our spring-time herb guide with your family and friends on Facebook and Pinterest?