I'm always on the lookout for effective and cost-efficient solutions for garden maintenance.
I find that vinegar is a fantastic grass killer due to its high acetic acid content.
I make sure to wear gloves and safety goggles for protection when I use it at full strength.
I mix white vinegar and dish soap in a spray bottle and apply it generously to the unwanted grass.
I apply this spray on a sunny day to ensure the grass absorbs it well and dies off quickly.
I reapply the solution regularly, especially after spotting new sprouts, to keep my garden free from unwanted grass.
I start by filling a spray bottle three-quarters full with white vinegar, knowing its acidity is powerful enough to tackle the stubborn grass. Then, I add two teaspoons of dish soap to help the vinegar adhere to the grass blades. I make sure the bottle is sealed and shake it gently to mix without causing too much foam. On a sunny day, I spray the solution directly onto the grass I want to eliminate, making sure to coat it thoroughly.
If I see new grass sprouting, I'm quick to spray again. Persistence is key, so I keep monitoring the area and reapplying as needed. This method guarantees me a grass-free zone without introducing toxic chemicals into my environment, and I find it both satisfying and safe for my garden.
In confined or planned areas, grass adds to the landscape; in other areas, it is considered a weed. While you can use commercial products to get rid of crab grass, Bermuda grass, and other grasses, those are often toxic to children and pets. Instead of exposing your family to these harsh chemicals, you can use various home remedies to kill grass, usually within a few hours of the first application.
One of the greatest things about using one of our home remedies for killing weeds and grass is how simple they are to make and how effective they are. Using a home remedy for killing grass limits the need for chemical herbicides, but that doesn't mean you shouldn't take certain precautions.
Many home remedies not only kill grass but also kill surrounding plants, so apply them carefully in areas like flower or vegetable gardens. For optimal results, always use natural grass killer on a sunny day when no wind is present and reapply regularly as new growth occurs.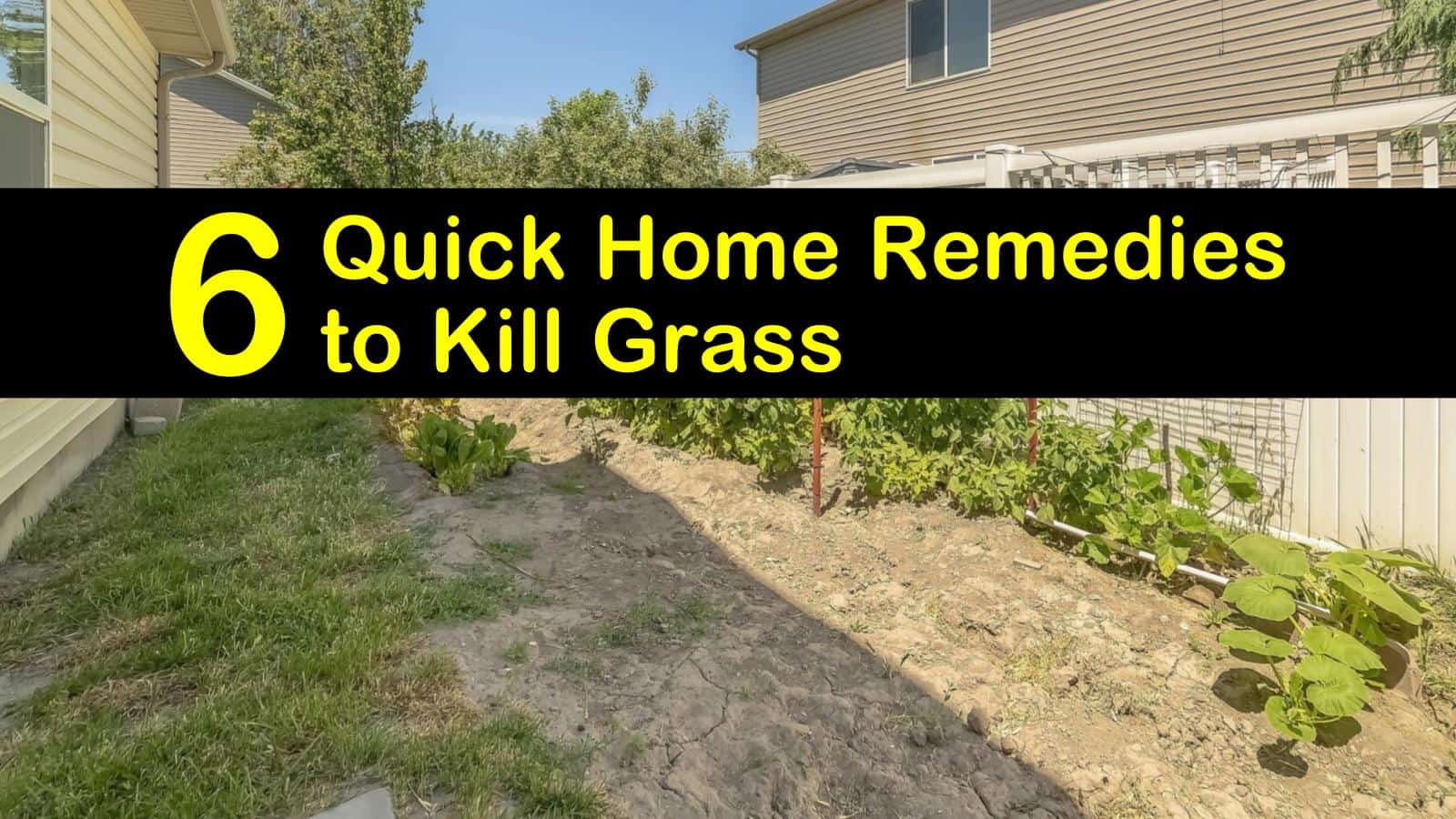 Amazing Home Remedies to Kill Grass
If you are looking for a natural way to kill grass or unwanted weeds, we have several excellent suggestions for you. Many recipes call for vinegar and salt.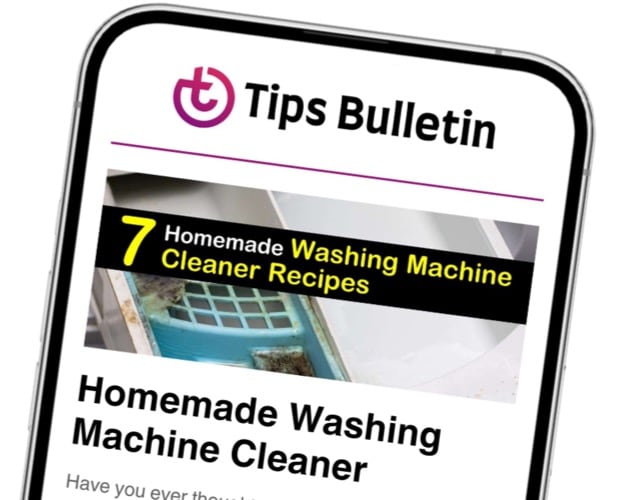 Finally, an email that Transforms Your Home.
Get the latest home and garden tips from our experts, delivered straight to your inbox.
Salt is not necessary when using vinegar, as the vinegar alone is usually strong enough to kill anything it touches. With salt, there is a risk of it washing into your garden where it can harm other plants so use care when applying.
Best Home Remedy for Killing Grass
For the cheapest way to kill grass without chemicals, buy some vinegar by the gallon. Vinegar works to kill grass as it contains 5% acetic acid, making it a very acidic liquid. When using full strength vinegar with a 5% acetic acid level, wear gloves and safety goggles to protect your eyes and skin. If vinegar splashes into your eyes or your skin, rinse with cold water immediately.
Fill your spray bottle ¾ full with white vinegar. Add in two teaspoons of dish soap and close the spray bottle. Shake the sprayer to mix the ingredients without creating too many suds.
To make larger batches for big areas of unwanted grass and weeds, double or triple the ingredients and add to a garden sprayer instead of a spray bottle.
Generously spray unwanted grass. If you are having issues with moss growing where it shouldn't throughout your lawn, this remedy also makes a natural moss killer for lawns, too.
For best results, use on a warm day with full sun. Spray area weekly as sprouting occurs from new seeds germinating or the roots. A coffee can with both ends cut out and placed over the grass or other weeds in question keeps the spray confined to prevent accidental spraying of desirable plants.
Spray inside the coffee can and allow the solution to drip onto the unwanted grass. The liquid dish soap ensures the vinegar sticks to the blades to dry them out and kills them.
Useful Home Remedies for Killing Weeds and Grass
Soil solarization and mulch are two excellent home remedies to kill weeds and grass. For soil solarization and a natural grass killer, take advantage of the power of the sun. It's best to use this method in the summer when the sun is at its hottest.
To solarize the soil, first use your mower to cut grass, weeds, and everything else down as short as possible. Cover the entire area with clear plastic and leave alone for at least two months, but you can go as long as three. The increase in soil temperature kills off everything growing, as well as the seeds.
Applying a thick layer of mulch increases how fertile the soil is, but can also work to kill the grass. Mulch kills grass through suffocation, as the layer of mulch restricts the amount of air and sunlight allowed to reach the roots.
Pouring boiling water on grass also kills it, but it is not a permanent solution, and the process requires repeating several times to be effective. Use horticultural vinegar in place of grocery store vinegar or boiling water.
Horticultural vinegar is 20% acetic acid compared to the 5% found in household vinegar and is located at your local garden centers. For optimal results, use undiluted vinegar in a spray bottle and spray unwanted plants.
How to Permanently Kill Grass
One of the most natural ways to permanently kill grass and other unwanted taproot weeds is a vinegar, salt, and dish soap mix. As the best homemade weed killer, this one is an excellent addition to your weekly lawn care routine.
In a pan on the stove heat the vinegar, but do not bring it to a boil. Add the salt and whisk until dissolved. Allow the mixture to cool down enough so you can safely handle it.
Add a few drops of dish soap to the sprayer and then pour in the vinegar solution. Spray directly on grass and weeds you are trying to kill.
Useful Method for Killing Grass and Weeds Naturally
Sheet composting or lasagna gardening is a natural and effective way to kill grass naturally. Mow or weed whack your ground coverand layer the plants with cardboard or newspaper. If using cardboard, a single layer is all you need, while the paper requires several layers.
Use a garden hose to moisten the cardboard or newspaper and then cover with a decent layer of compost and up to three inches of bark mulch. The paper smothers the grass, effectively killing it.
The compost and mulch combination works to break down the paper and add much-needed nutrients to the soil. The process takes months to complete but ensures a weed-free bed of soil.
Effective Homemade Weed Killer
If you are looking to clear out a large area and are not worried about surrounding plants, use a mixture of salt and vinegar as a natural weed killer. To improve the effectiveness of this homemade weed killer, add some dish detergent or clove or citrus oil.
For this recipe, use either table salt or rock salt, as both are just as effective. Mix a cup of salt with a gallon of vinegar inside a sprayer. Close the sprayer and shake well to completely dissolve the salt. Spray directly on the foliage of weed plants, including grass and dandelions.
If you don't have any vinegar, you can substitute peroxide. Using a hydrogen peroxide weed killer is just as effective as a salt and vinegar combination and you probably already have some in the medicine cabinet.
Using Borax for Weed Control
Borax is sold as a laundry and cleaning product, and although it is not as effective as Roundup, it does make an excellent herbicide. Mix two and a half gallons of water with ten ounces of Borax inside a large sprayer. Stir to dissolve the Borax powder.
Spray generously on unwanted plants and grasses in your yard. Never thoroughly saturate the soil with this solution as it may harm other plants during routine watering.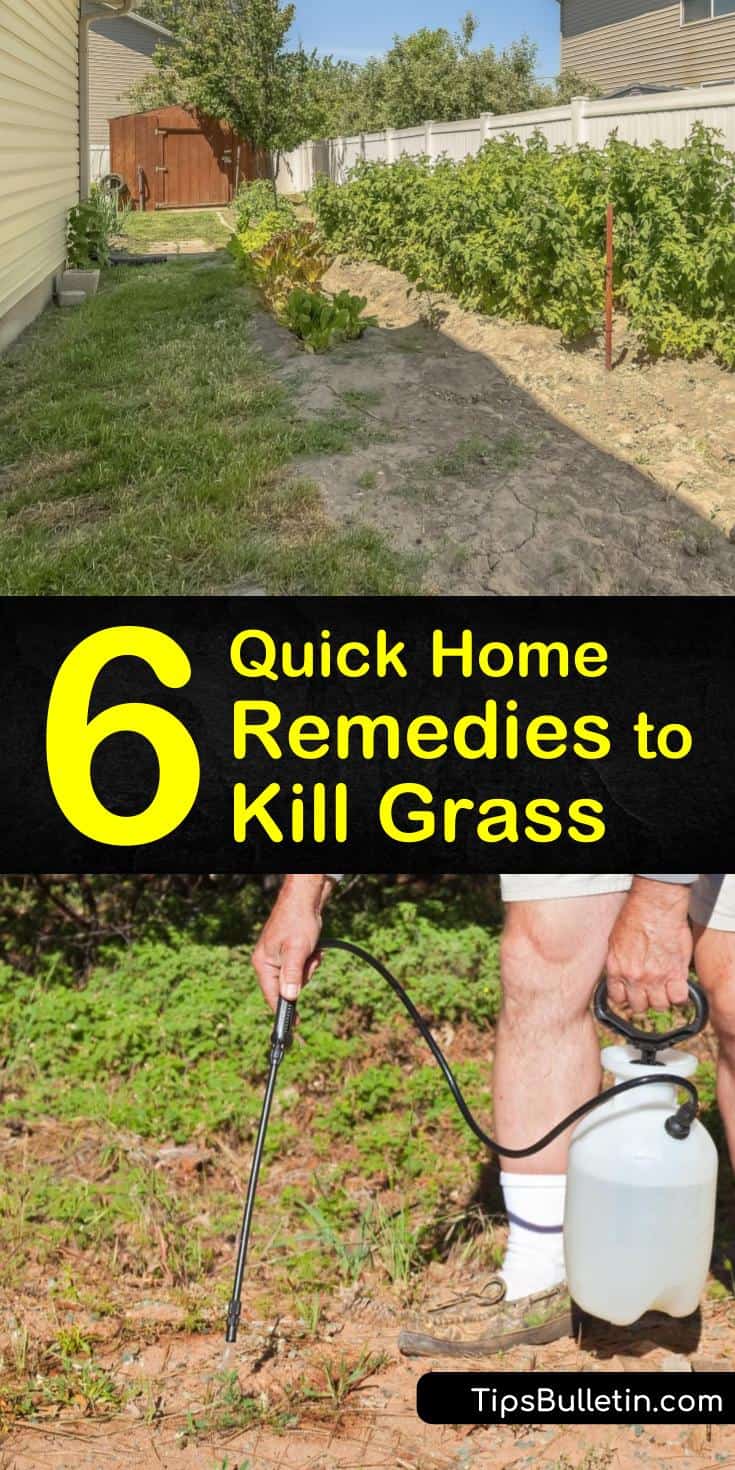 Thank you for reading about our favorite home remedies for killing weeds and grass. If you found even one home remedy for killing grass helpful, please share our home remedies to kill grass with others on Facebook and Pinterest.