If you have a home garden, you already know just how much work it involves. In addition to the regular work of watering, feeding, and weeding you have to worry about keeping your crops healthy, which requires pest control. Insects and other garden pests, if left unchecked, will quickly destroy your garden, leaving you with nothing for all your hard work.
Nobody wants to douse their homegrown fruits and vegetables with chemical pesticides, despite how quickly they work. Many of us prefer the peace of mind natural products bring us. Rather than rely on the harsh chemicals found in commercial products you can create a natural bug spray for garden pests using one of our simple recipes.
Using homemade pesticides will work faster than picking the bugs off by hand, but note that they will sometimes kill off beneficial insects along with the targeted ones.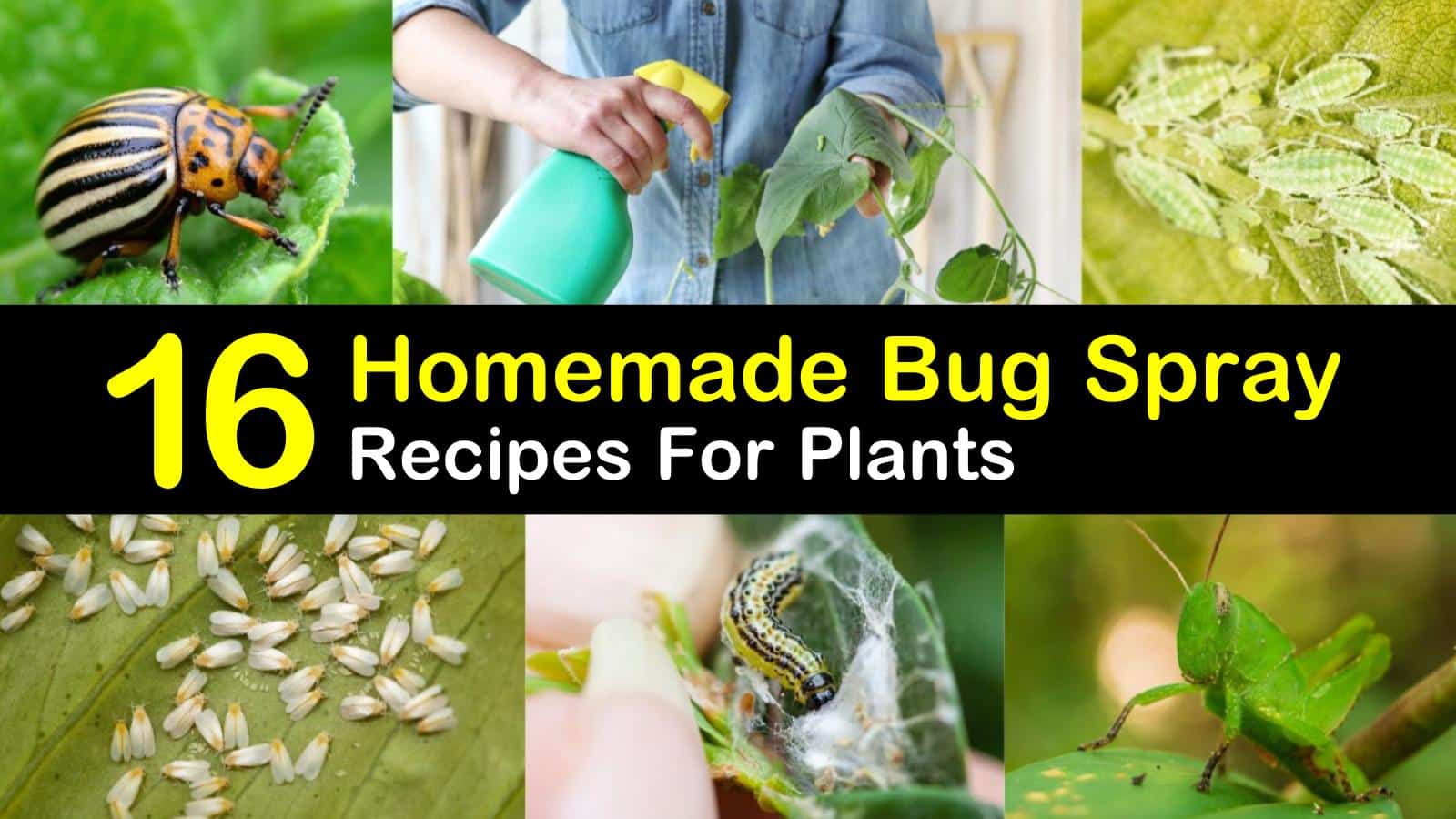 Are Natural Pesticides Safe?
Many people assume that all natural pesticides are safe to use on all plants. This assumption is often made because of the word "natural." Although you are using natural ingredients to make a homemade insecticide that doesn't mean they are all going to be safe for your garden, your soil, or even for you.
All insecticides are created to kill insects; therefore they contain some ingredient that allows them to accomplish this task. Some of the included components in your homemade bug spray for plants may even be toxic to humans or animals.
Before using any DIY bug spray for vegetables or houseplants research the required ingredients so that you can choose the least harmful option for your home and garden.
Easy-to-Make Bug Sprays for Plants
Choose one of these solutions for a simple and natural way to get rid of unwanted bugs in the garden or for indoor plants.
Oil-Based Homemade Bug Spray for Plants
You already have what you need at home to make this bug repellent. This oil-based spray works as a way to get rid of aphids, thrips, and many other insects. When making this oil-based spray, you are making a concentrate rather than a ready-to-use solution.
Mix the oil with a mild soap, such as Dr. Bronners Castile soap, in a large container. To prepare for use add two teaspoons of the insecticide with one quart of water inside a spray bottle. Spray directly on plants that have pests, including how to repel stink bugs off tomato plants.
Natural Bug Soap Spray
This insecticidal soap spray is similar to the recipe mentioned above. It does not contain oil but is just as effective as the oil-based spray.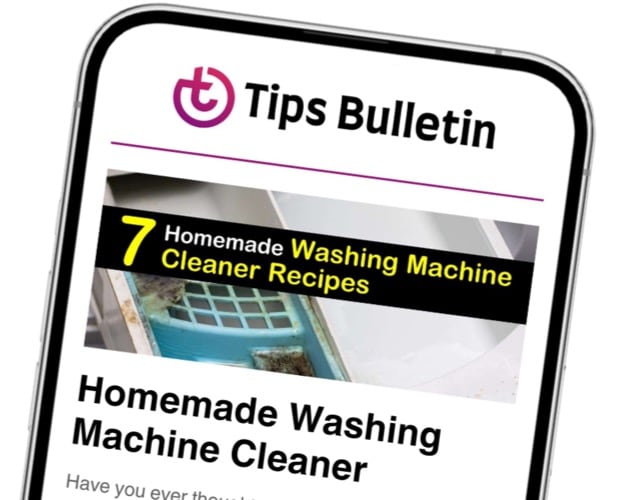 Finally, an email that Transforms Your Home.
Get the latest home and garden tips from our experts, delivered straight to your inbox.
For the liquid soap, use a mild detergent such as Castile soap. Combine the soap and water in a spray bottle, shake well, and spray directly on the surface of the infested plants.
Soap spray should only be applied early in the morning or in the evening, and never during the hottest part of the day as it could burn the plants.
Neem Oil
Organic gardeners love neem oil, as it is a biodegradable and nontoxic insecticide. Neem oil spray works against a variety of insect pests and is considered a natural fungicide.
Combine Neem oil with water and soap in a spray bottle. Shake to mix and spray directly on affected plants. Neem oil can also be used as a preventive on houseplants not yet infested.
Natural Bug Spray for Garden
Although you might enjoy the aroma of garlic, not everybody does, including insects. Garlic's strong smell is what makes it such an effective natural insect repellent.
Puree the garlic and water in a food processor or a blender and allow to sit overnight. Strain mixture into a jar, and then add vegetable oil, soap, and more water. To use, dilute 1 cup garlic mixture with 1 quart of water inside a spray bottle and spray on infested plants.
Diatomaceous Earth
If you are looking for something safe to use around vegetable plants, food grade diatomaceous earth is an excellent choice, as it's a sedimentary rock formed from fossilized algae.
To use diatomaceous earth, sprinkle it around your garden or directly on foliage. This natural pesticide must be reapplied after it rains, as the rain washes away the powder.
Tomato Leaf Insecticide
Tomato plants contain alkaloids, as they are a part of the nightshade family. Alkaloids are beneficial for controlling pests, such as aphids and other destructive garden insects.
For getting rid of aphids on tomato plants, chop the fresh tomato leaves. Add the leaves to the water and allow to sit overnight. In the morning, strain out the leaves. Pour tomato water into a spray bottle and spray on your vegetable plants to eliminate bug problems of all kinds.
Chili Pepper Plants Bug Spray
This natural insecticide spray is similar to the garlic spray above. It's interesting to note the spray can be diluted or used full-strength on infested plants.
Puree chili peppers with one cup of water in a food processor. Pour into a pot, add a quart of water and bring to a boil. Allow the concoction to cool, strain out chilies, and pour into a sprayer. Add three drops of liquid soap directly to a sprayer and spray on plants as needed.
Garlic and Onion Based Homemade Insecticide
This recipe uses a handful of methods to create a natural pesticide that is safe and nontoxic, even when used at full-strength.
Puree garlic, onion, and powdered cayenne pepper and let sit for up to one hour. Strain into a jar or spray bottle and add liquid soap. Shake or stir to mix well.
Use full strength on the upper and lower sides of leaves. Store leftovers in the refrigerator for up to one week and then toss.
Hot Pepper Spray
If you have a mite or whiteflies problem, you need to whip up a batch of hot pepper spray. The capsaicin, which is the compound that causes peppers to be hot, irritates garden pests just as it irritates humans.
Mix hot pepper sauce and dish soap in a quart of water. Allow to sit overnight and then transfer to a sprayer. Spray infested plants as needed.
Garlic Oil-Based Bug Spray for Plants
If you need something to deter Japanese beetles, as well as other beetles, mites, and whiteflies, a garlic oil spray should do the trick. Never apply garlic oil spray to plants during the heat of the day, as the oil will burn the plant leaves.
Mince the garlic and add to the mineral oil. Let sit overnight and then strain to remove the garlic. Add strained oil to a pint of water and then add dish soap. Store in a glass bottle.
You must dilute the mixture before using it. To use the spray, add two tablespoons garlic oil mix to a pint of water. Spray plants generously.
Slug Deterrent
Slugs are deterred in a variety of ways. One method uses beer placed in an old can or pie plate positioned in the ground. Sink the container deep into the soil and keep beer one inch below the soil levels, so the slugs have to enter the dish to drink.
Citrus rinds placed around the garden do well to trap slugs, as well as snails. Every morning check the peels for slugs and snails, throw away any infested peels and replace them with new ones.
Earwig Trap
What do earwigs eat? Earwigs are not only scary-looking, but they can eat your plants and beneficial garden bugs. No one wants an earwig infestation in a flower or vegetable garden. Trap earwigs with a wet newspaper and some string. Roll up the paper, wet it, and tie it with a string.
Place the damp newspaper in an area known for earwigs. In the morning place wet newspaper inside a plastic bag and dispose of in the trash. Earwigs crawl into the paper and get stuck. Throw them away with ease.
Yellowjacket Repellent
Why buy a commercial yellow jacket trap when you can make your own with an empty two-liter bottle and some sugary liquid? To make the trap, cut the bottle about a quarter of the way down. Turn spout end upside down and place inside the bottom portion of the two-liter, so the spout is pointed down.
Fill the bottle with 1 cup of sugary liquid, such as juice, soda, or sugar water and add a dash of vinegar to prevent honey bees from landing in the trap. Empty the trap at night when yellow jackets are less active. Replace liquid as needed.
Natural Plant Spray with Baking Soda
Powdery mildew on your plants is just as big a concern as an insect infestation. To prevent powdery mildew in your vegetable garden use a baking soda spray.
Combine baking soda, dish soap, and cooking oil with one gallon of water. Pour into a sprayer and spray plants weekly. The baking soda spray disrupts the spores and prevents germination. Oil and soap added to the baking soda ensure the spray sticks to the leaves.
Red Pepper Insect Spray For Plants
If you need to repel mammals and birds, make a batch of red pepper spray. The red pepper spray is designed to make your plants less tasty to these garden pests.
Mix Tabasco sauce and dish soap in a quart of water and spray directly on targeted plants. The capsaicin irritates the animals, so they will look elsewhere to forage. The spray must be applied every week to remain active.
Introduce Beneficial Insects for Pest Control
One of our best organic gardening tips for pest control is to add other beneficial insects to your garden. Two of the best insects to introduce to your garden are ladybugs and the praying mantis. Ladybugs keep aphids under control while the praying mantis eats any insect within its reach, including spider mites and their eggs.
Homemade Bug Spray for Plants Recipe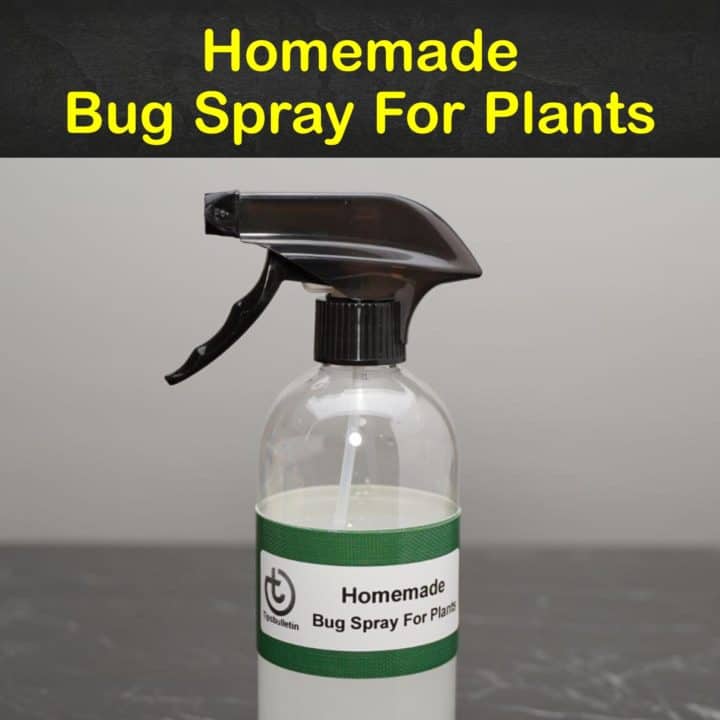 Homemade Bug Spray for Plants
Get rid of the insects destroying your plants!
Materials
32 ounces water
1.5 tsp dish soap
Tools
Teaspoon
48-ounce spray bottle
Measuring cup
Instructions
Pour the soap and water into the sprayer.
Shake without making too many suds.
Spray plants early in the morning or at dusk to kill insects.
Notes
Do not use during the heat of the day as the spray will burn the plants.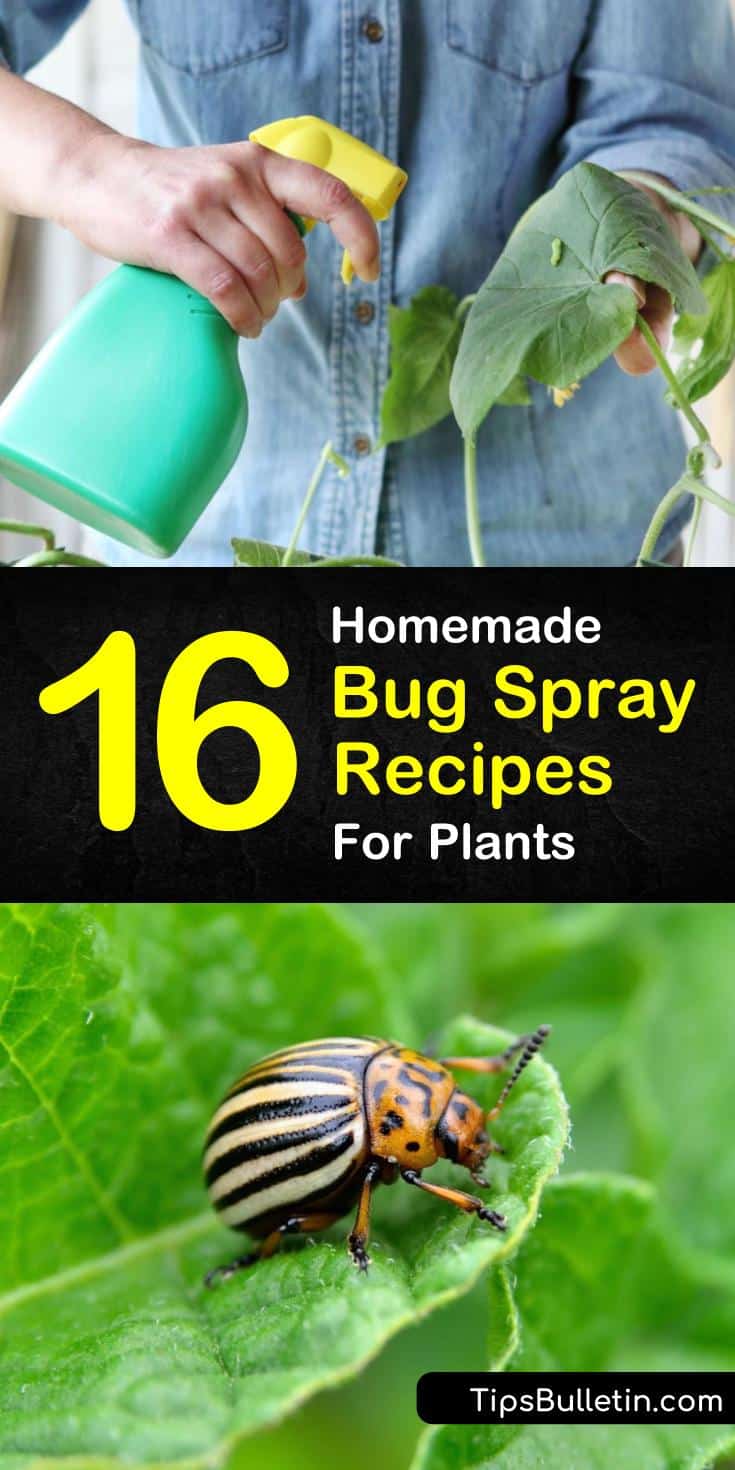 Thank you for reading our ideas for DIY bug spray for vegetables and other plants. We hope you found these insect control tips helpful. If you have, please take a minute to share our bug spray recipes with others on Facebook and Pinterest.