Keeping the interior of our cars washed and polished is as essential as keeping our homes clutter-free and sparkling clean. One area of the vehicle that often gets overlooked, however, is the one place we rarely use: the dashboard. Using a homemade car dashboard cleaner will add a glossy new coat to the neglected area of your car with minimal effort required.
Sure, our car seats and floor mats get the royal treatment all the time, but only because they have the most visible stains. So what do you do? You can't run your car's interior through a car wash as you would with the outside. How to clean a car dashboard is relatively easy and uses conventional everyday cleaning products like baking soda, essential oils, and rubbing alcohol.
Even not-so-traditional, ordinary cleaners like toothpaste and dryer sheets make using these cleaning solutions even more accessible. If you are ready to dive into the best way to clean a car dashboard, then these helpful cleaning tips will point you in the right direction.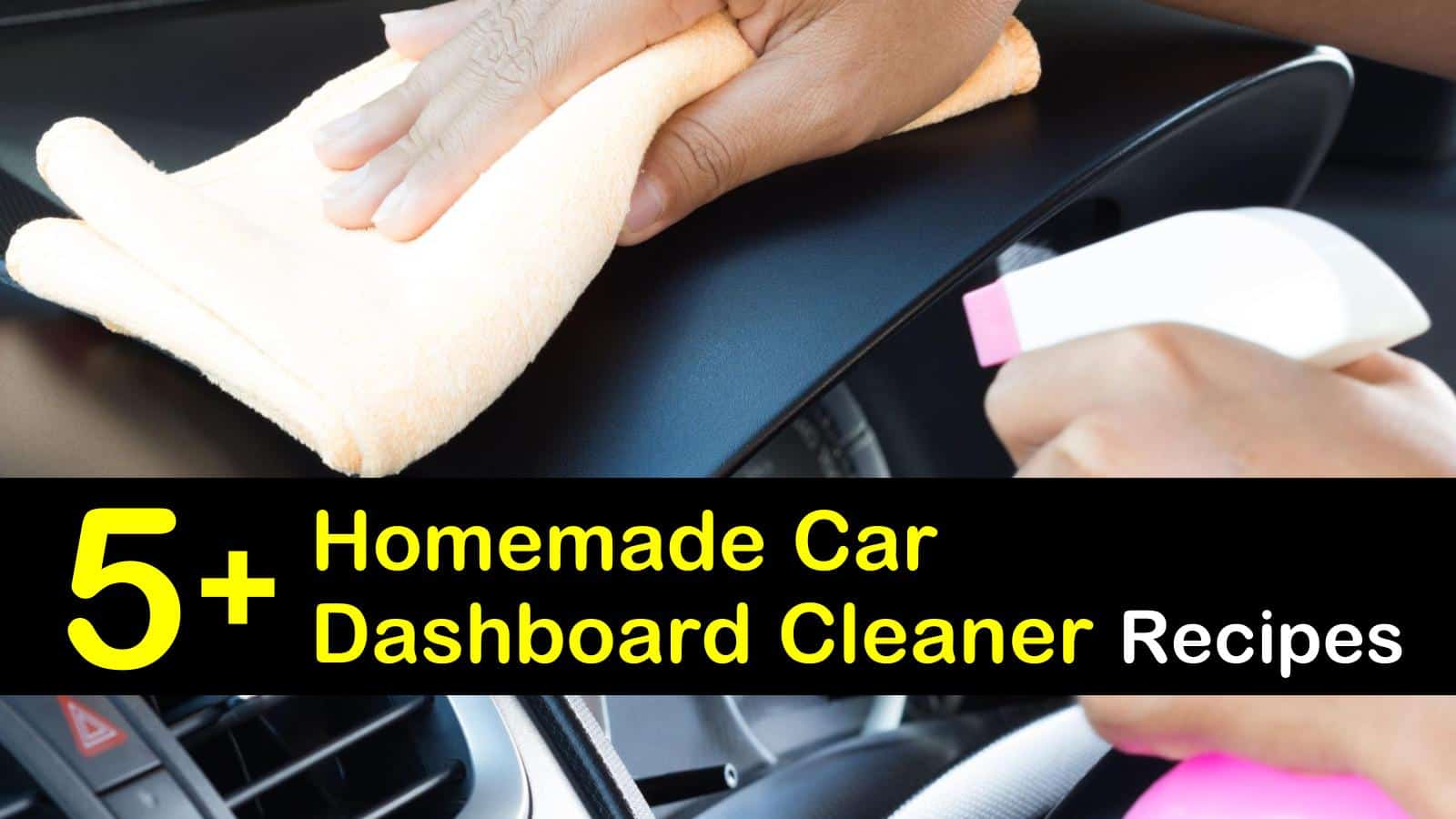 Tips and Recipes for How to Clean a Car Dashboard
Are you ready to find the car interior cleaner of your dreams? Look no further than these fantastic cleaning solutions, along with some tips for the best cleaning supplies to keep handy. You probably already have these tools for cleaning the interior of a car, which makes it inexpensive and easily accessible.
While you may not need every one of these supplies when cleaning your car or to use with a homemade RV cleaning solution, they are helpful tools to keep on hand in case you need them. Many car owners claim that using paper towels is unnecessary and less effective than other cloths.
These paper cleaners may leave behind specks of paper, making it difficult to clean properly. Though the microfiber towel is the preferred cloth of choice, any of them will work in a pinch to apply cleaners or to dry surfaces after cleaning.
Vinegar: Best Way to Clean a Car Dashboard
When cleaning your car's dashboard, one thing you want to maintain is that lustrous shine. One way to accomplish this task is by combining baby oil, dish soap, and vinegar into one cleaning solution.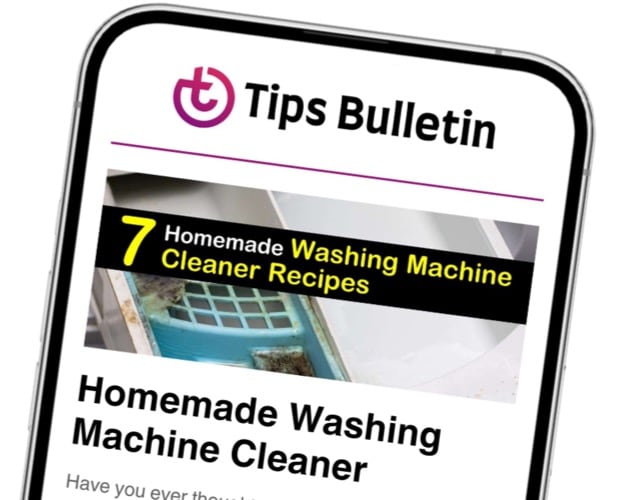 Finally, an email that Transforms Your Home.
Get the latest home and garden tips from our experts, delivered straight to your inbox.
Vinegar disinfects the car and leaves a streak-free shine, while the dish soap also aids in lifting and grease and grime from your car interior. The baby oil adds a beautiful shine to the plastic, giving it that glossy finishing touch.
To use this recipe, add the ingredients to a small spray bottle, then shake well. Spray the solution on clean cloth free from lint, then wipe along the top. You may find that this solution will help get rid of cigarette smell in your car by cleaning the hard surfaces.
This method works on most of the hard and plastic surfaces of your car, including the center console and your steering wheel. You can also use this mixture to get a sticker off your car bumper or window.
Spritz it on and peel or scrape off the sticker. Another variation on this also works as a home car wash soap for cleaning the outside of the car.
How to Clean a Car Dashboard with Baking Soda
Baking soda is one of the best resources for neutralizing odors in almost every cleaning situation. If your car reeks of puppy odors, cigarette smoke, or the milk your toddler spilled in the car two days ago, baking soda is the ultimate upholstery cleaner for both the front and back seat, as well as acting as a DIY car freshener for the entire vehicle interior.
How does this help your dashboard? Combining baking soda with your favorite essential oil is a great way to clean and deodorize your dashboard while also creating a fabulous car cleaning solution for fabrics of all types.
The best method for combining these two ingredients is by adding them into a small shaker, such as those used to sprinkle Parmesan cheese. Make sure the essential oils have entirely seeped into the majority of the baking soda, then sprinkle the mixture over top of the dashboard.
Allow the powder to sit for at least one hour before vacuuming away. If you prefer a more liquid solution to clean with, add one cup of lemon juice to the mix, then wipe away with a soft cloth.
Create a Polish with Lemon Juice and Olive Oil
Olive oil and lemon juice are not just for use in the kitchen. One of the great uses of olive oil is for conditioning different materials. Make a fantastic dashboard cleaner with a combination of lemon juice and olive oil.
Similar to vinegar and dish soap, the citric acid in lemon juice lifts away grease and dust particles. The olive oil provides a lovely shine afterward but also forms a powerful protectant against dirt and damage.
For a clean car with lemon juice and olive oil, mix the two in a small spray bottle, then shake well. Spray a microfiber cloth with the solution, then wipe along the surface of your dashboard.
While a conditioner is generally the best cleaning product for leather, this cleaner is safe to use on leather seats and upholstery. However, you always want to test a small area with a solution before cleaning the entire area.
Try Toothpaste for Spot Remover
If you are looking for a car cleaner that doubles as a stain remover, you couldn't do any better than toothpaste. This natural car interior cleaner already proves useful when cleaning certain metals, tiles, and even fabrics. So, removing those pesky stains from your dashboard will be no problem at all.
To use, apply a small dab over the stain in question. If you need to scrub the stain to lift it, use a soft toothbrush. Do not scrub too hard, and use a damp cloth, instead, on vinyl or more delicate materials.
Once finished, wipe the area clean with warm water and dry. Like most homemade cleaners, always check a small, hidden portion of the area you are cleaning before moving on to more visible sections.
Homemade Car Dashboard Cleaner with Rubbing Alcohol
When trying techniques for how to clean inside of car dashboard, one great stain-fighting solution is rubbing alcohol. This recipe also works on the outside but may discolor the appearance of your dashboard. Diluting it with water will lessen these effects, but always check before using it.
Combine equal parts warm water with alcohol and gently dab the stain with a soft cloth. For an all-over clean, you can use a spray bottle, then quickly rinse away the rubbing alcohol with a damp cloth. This solution doubles as a beautiful glass window cleaner and is perfect for car windshield cleaning without leaving any unsightly streaks.
Clean Your Dashboard with Dryer Sheets
Another one of those highly underrated cleaning products is a dryer sheet. These excellent cleaners are not reserved solely for your laundry and can even be a massive help in keeping the interior of your car smelling fresh and clean.
Dust particles cling to dryer sheets, making it the perfect material with which to dust the top of your car dashboard, air vents, or even to clean your car ceiling of dust and debris. When cleaning, make sure to get in all the cracks and crevices in your dashboard and vents.
Once you have finished using the dryer sheet, toss it on the floor or tuck it underneath a cup holder. This cleaning supply then doubles as a delightful air freshener.
Whether you plan to use an all purpose cleaner like vinegar or baking soda, or something entirely new and unique, there is something here for every car owner to love and appreciate. Try a new technique each time you clean your car to discover which method you love the most. Or, choose an old favorite every time.
Recipe for Homemade Car Dashboard Cleaner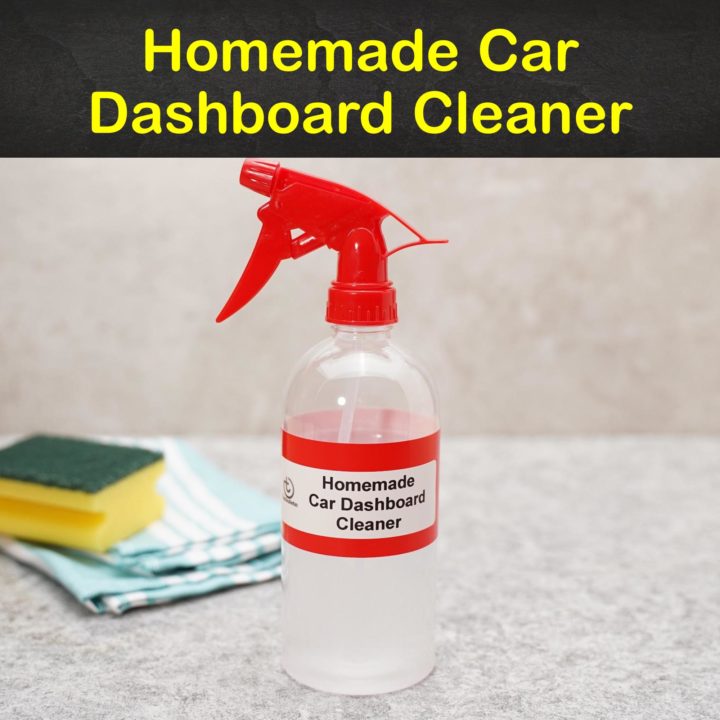 Homemade Car Dashboard Cleaner
Bring back the shine to your dash with this simple cleaning recipe.
Materials
8 ounces warm water
1 teaspoon of dish soap
1 tablespoon vinegar
2 teaspoons of baby oil
Tools
16-ounce spray bottle
Teaspoon
Tablespoon
Measuring cup
Clean microfiber cloth
Instructions
Add water, dish soap, vinegar, and baby oil to the sprayer.
Shake well to incorporate all the ingredients.
Spray the cleaner onto the cloth.
Wipe down the dashboard, steering wheel, center console, and other hard interior car surfaces.
Notes
You can substitute mineral oil for the baby oil.
This solution is ideal for removing car decals on glass.
If these spectacular dashboard cleaners were everything you needed and more, don't forget to share our homemade car dashboard cleaner recipes with friends and family on Facebook and Pinterest.