A carpenter ant infestation is something every homeowner dreads. If you notice tell-tale signs such as piles of wood shavings, or frass, beneath baseboards, then you most likely have an ant problem. Learn how to make a homemade carpenter ants killer using safe and effective ingredients without calling in pest control.
Carpenter ants, termites, and other insects play a vital role in the ecosystem and are necessary for keeping things in balance. While they are experts at assisting in the decomposition of rotting trees, they also like to invade buildings and wooden structures.
Once they discover that your house is an ideal place to take up residence, they become a nuisance, causing structural damage to your home. Follow our methods and DIY ant traps to keep these pests out of your home for good.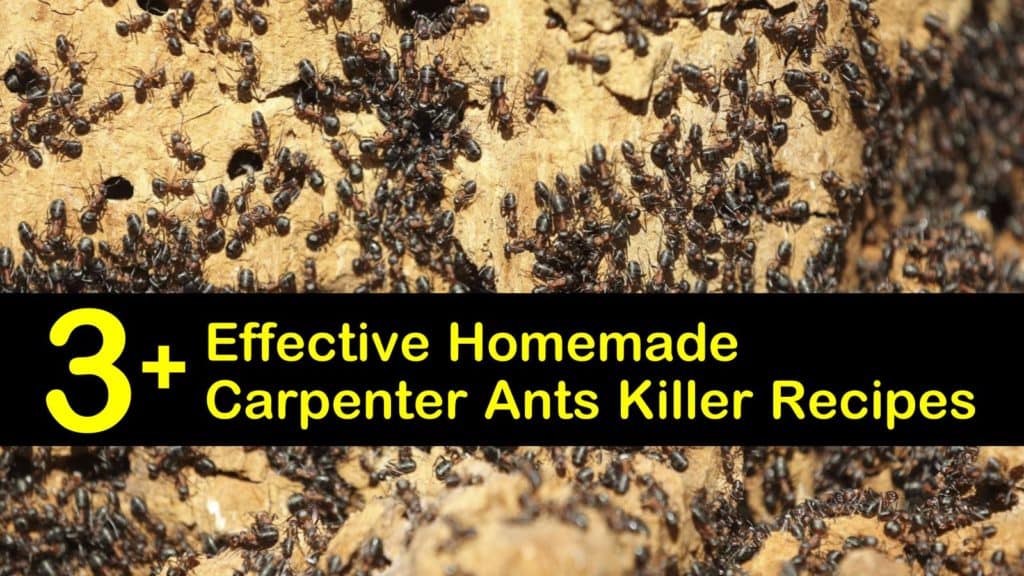 How to Get Rid of Carpenter Ants
While a carpenter ant infestation is a problem, there are several natural home remedies to kill carpenter ants without calling in an exterminator. When you see ants coming out of baseboards, you can use many non-toxic insecticides such as vinegar, dish soap, boric acid, and diatomaceous earth are useful for eliminating carpenter ants from the home.
How to Identify and Prevent Carpenter Ants
What do carpenter ants look like, and how do I know I have carpenter ants? To get rid of carpenter ants, understand their habits and what they look like before using a natural outdoor ant killer recipe or ant eliminator.
Identifying Carpenter Ants
The first place to start is to note their color. There are brown and black carpenter ants, but there are also some with combinations of black and orange. They are less than half an inch in size and have large heads and mandibles. Soldier ants are larger, while the worker ants are smaller.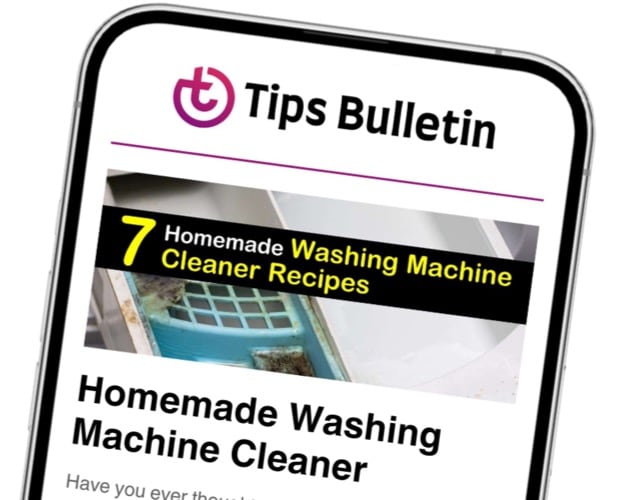 Finally, an email that Transforms Your Home.
Get the latest home and garden tips from our experts, delivered straight to your inbox.
To determine if you have an infestation, check for wood shavings that resemble sawdust. Inspect wood piles around your home, in cabinets beneath the sink, and beneath window sills for damage. Tap gently on your inner walls while listening carefully for rustling sounds.
Homemade Remedy for Carpenter Ants Outside
A homemade remedy for carpenter ants is a combination of boiling water and essential oil. If you're lucky enough to discover a carpenter ant colony outside, this is the easiest solution to eliminate them and destroy their nest, while destroying the ant trails. For an infestation inside the home, try a DIY carpenter ant killer.
Boil water in a pot and pour the hot water into a watering can carefully. Add ten drops of peppermint essential oil to the water. If you do not have peppermint oil, clove, cedarwood, and lemongrass are suitable substitutes.
Do ants hate the smell of lavender? Yes, they avoid it whenever possible. You can also use lavender essential oil or a lavender plant in a pot on or near ant mounds.
Pour the hot water directly into the ants' nest, and repeat two or three more times for a week to eliminate the ant colony.
Natural Carpenter Ant Killer
Will Borax kill carpenter ants? Borax is a natural mineral that is toxic to ants and other unwanted bugs. Baking soda is also deadly to ants, and baiting ants with a natural carpenter ant killer using either of these substances is useful in eliminating them from your home.
To make this simple but effective homemade Borax ant bait recipe, stir equal parts baking soda and sugar into a shallow dish. If you prefer using Borax, combine one cup of powdered sugar with a third cup of Borax.
Will Borax kill carpenter ants? While the compound doesn't kill them immediately, the sugar attracts the ants to the bait while the baking soda or Borax kills them when eaten.
Place the container in areas where you suspect the ant colony resides. The ants carry their new-found food source back to the colony for poisoning.
Homemade Carpenter Ants Killer Spray
White vinegar is a useful ingredient to get rid of carpenter ants while eliminating their pheromone trail. Adding some dish soap and peppermint oil strengthens this natural insecticide, ensuring that you kill all ants.
Follow our simple recipe to make a homemade ant trap with dish soap. Combine water and vinegar in a bottle sprayer and add a couple of drops of dish soap and peppermint essential oil. Shake the container to mix and label it for safety purposes.
Spray the solution into crevices, and across baseboards, windows, doors, and any other entryway. If you know where the ant trail is located, spray the liquid across the trail when getting rid of ants in walls. Spritz ants on-site to kill them on contact.
Get Rid of Ants with Diatomaceous Earth
If none of the other remedies work, consider eliminating a carpenter ant problem with diatomaceous earth. DE is a natural pesticide made from crushed algae fossils and kills many types of insects, including carpenter ants, black ants, spiders, and aphids.
DE Carpenter Ant Elimination
Spread food grade diatomaceous earth through the problem area and directly on the nest if possible. Not only does the substance cause damage to the ant's exoskeleton as they travel over it, eventually leading to death, but carpenter ants consume the poisonous powder.
A carpenter ant colony living in your home's structure is not only creepy but causes significant damage. It's easy to call in an exterminator or use commercial products such as Terro. It's even easier to kill ants using a DIY ant bait, repellent, or natural ant killer to eliminate the entire colony.
Recipe for Homemade Carpenter Ants Killer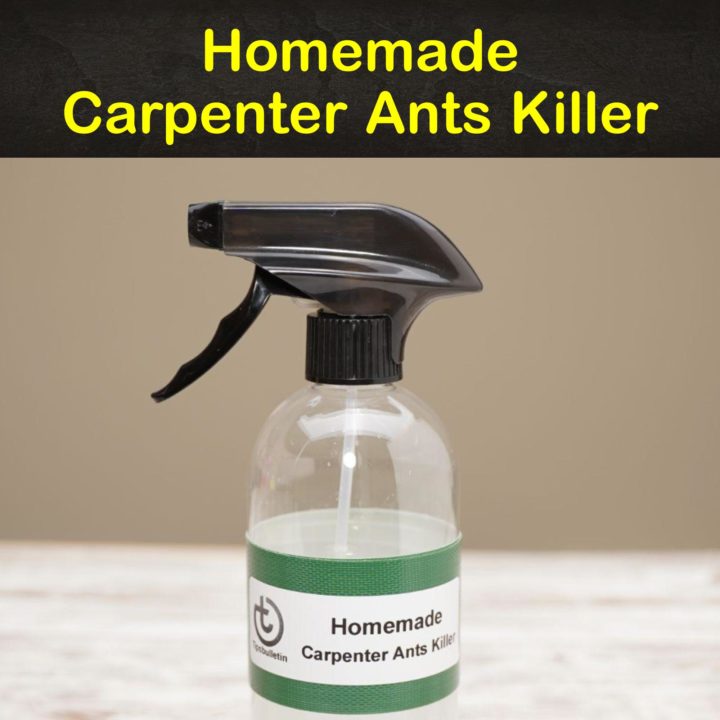 Homemade Carpenter Ants Killer
A safe and natural way to get rid of ants!
Materials
2 drops dishwashing liquid
8 ounces water
2 drops peppermint essential oil
8 ounces vinegar
Tools
Measuring cup
16-ounce glass spray bottle
Instructions
Pour the liquid ingredients into the sprayer.
Shake gently without making too many bubbles.
Spritz potential points of entry throughout the house as a deterrent.
Spray ants directly to kill them immediately.
Notes
Use this bug spray to repel and kill other bugs inside, too.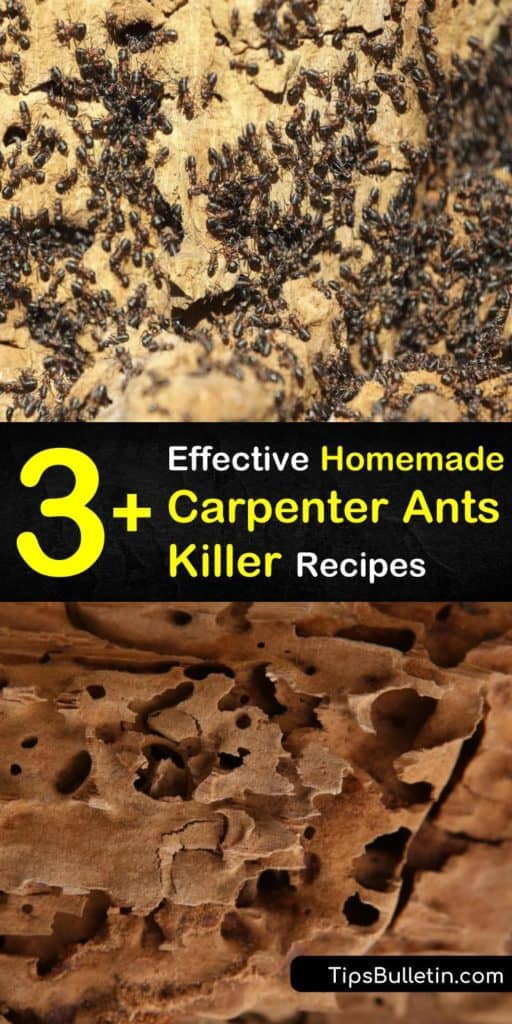 Now that you know how to make homemade carpenter ants killer for eliminating an ant problem in your home, why not share our carpenter ant remedies with your friends and family on Facebook and Pinterest?