Ensure your Brussels sprouts plants grow well by making homemade fertilizer for Brussels sprouts. As long as you meet its nutritional needs and it's not overwatered, Brussels sprouts are a simple plant to grow. Add organic Brussels sprouts plant fertilizer to soil to raise nutrient content and increase your plants' maximum growth and health.
Several prospects for organic fertilizers for sprout plants exist, and both liquid and granular fertilizers are straightforward to craft. Compost, coffee grounds, Epsom salts, and other natural fertilizers created at home are frequently less costly than synthetic fertilizers purchased from a garden center.
It's uncomplicated and affordable to create your own Brussels sprouts fertilizer. The best organic plant fertilizer can be made from various simple things or household wastes, helping your plants develop to their full potential. Explore how to fertilize Brussels sprouts to ensure that your crop remains healthy, has high disease and insect resistance, and produces a large output of delicious fresh sprouts.
My
Organic Brussels Sprouts Plant Fertilizer
Skip commercial nitrogen fertilizer and create homemade fertilizer for Brussels sprouts. You can grow Brussel sprouts in a pot or the garden, but both require fertilization. Learning how to fertilize Brussels sprouts assures success when you plant Brussel sprout seeds, grow Brussel sprouts plants, and harvest Brussels sprouts crops.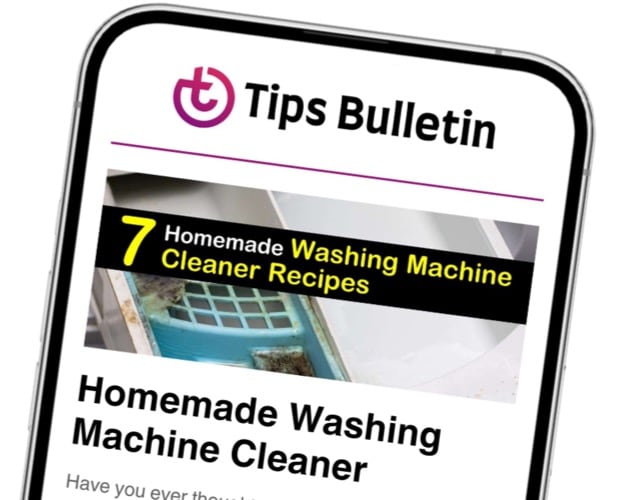 Finally, an email that Transforms Your Home.
Get the latest home and garden tips from our experts, delivered straight to your inbox.
Compost Is My Homemade Fertilizer for Brussels Sprouts
Compost is the best fertilizer for Brussels sprouts plants. Whether you're planting seeds indoors, tending seedlings, or have been growing Brussel sprout plants for a while, compost is a clever choice to provide nutrients, boost soil moisture, and enrich your pots or garden beds with organic matter.
Make compost by decomposing organic materials such as grass clippings, food scraps, and leaf litter into finished compost. Compost is a nutrient-dense, safe, organic fertilizer for your Brussels sprouts plant.
Though decomposed matter may seem like a poor choice for fertilizing Brussel sprouts indoors, compost is odorless and supports healthy leaf development. Take advantage of companion plants for Brussel sprouts to increase nutrients in the soil and defend against bugs.
How I Fertilize My Brussels Sprouts with Coffee Grounds
Coffee grounds possess a significant amount of nitrogen and other minerals and help your Brussels sprout plant flourish. Sprinkle used coffee grounds directly onto the earth around the bases of your plants and scratch them into the soil a few inches.
The grinds release traces of nitrogen and other minerals over time, especially when it rains, to provide your Brussels sprouts plants with long-acting fertilizer.
Fertilizing My Brussels Sprouts Using Epsom Salts
Though Epsom salts are often associated with bathing, they're an excellent Brussel sprouts plant food. Epsom salts are magnesium sulfate crystals that offer vital nutrients to your plants.
Shake until the salt dissolves, and use in place of water to give your Brussels sprout plant a boost. Use this simple homemade fertilizer for squash, tomatoes, and many other plants in the veggie garden.
My Tips for Growing Brussel Sprouts
Plant Brussels sprouts seed in fertile soil in early spring. Be vigilant against common pest insects like flea beetles and the cabbage looper. Treat flea beetle and cabbage worm invasions promptly to avoid damage.
Keep the soil moist during the sprout growing season, and consider companion plants when growing Brussels sprouts to help deter pests. Keep this cool weather crop in six hours of full sun each day, and prune lower sprouts if they wither or yellow to maintain plant health.
The best part of growing any crops is picking them. Brussel sprout harvest time is about three and a half months after planting.
As interest in natural practices like companion planting increases, more growers want to know how to make organic Brussels sprouts plant fertilizer. Make a DIY fertilizer for Brussels sprouts to save money and control what goes into your garden.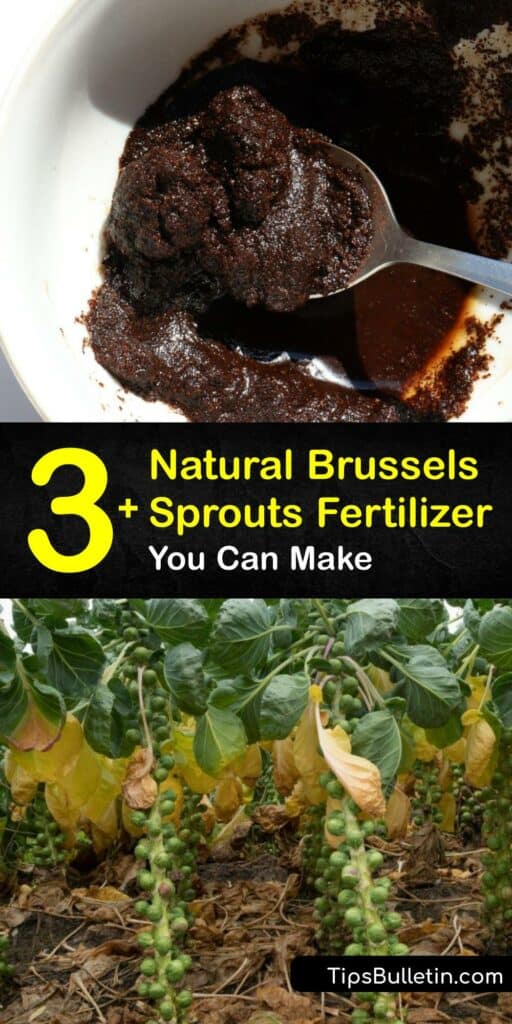 If you liked this article on homemade fertilizer for Brussels sprouts, please share these brilliant organic Brussels sprouts plant fertilizer ideas with your friends on Pinterest and Facebook.