Preparing homemade fertilizer for collard greens is efficient and cost-effective.
Collect coffee grounds after brewing your morning coffee.
Spread the coffee grounds directly onto the soil around your collard greens.
Alternatively, steep the grounds in water to create a nitrogen-rich liquid.
For added nutrients, dissolve two tablespoons of Epsom salt in one gallon of water.
Water your collard greens with the Epsom salt solution to help them grow bushier and deter pests.
To create a nutritious environment for your collard greens using homemade fertilizer, start by saving your coffee grounds. I personally love this method because it's a great way to recycle, and it's free! Just sprinkle the grounds right around your plants, which will enrich the soil with nitrogen that's necessary for lush, leafy growth. Or, if you prefer a liquid approach, steeping the grounds and then using the water can give your greens a quick nutrient boost.
For an added advantage, I grab my Epsom salt from the cupboard. It's not just good for my evening baths; it's also great for my garden. A solution made with this household item provides my collard greens with magnesium, which is crucial for seed germination and overall plant health. This method is simple and fast, and you likely already have everything you need at home, saving you a trip to the store. Plus, it's a very cost-efficient way to keep your plants thriving!
Collards are leafy greens, like kale and mustard greens, and the leaves are edible. Yet, it's essential to fertilize these medium feeders to ensure you get a healthy crop. Learn how to prepare homemade fertilizer for collard greens to enjoy fresh greens throughout the growing season.
Commercial fertilizers are expensive and confusing. For instance, some are in liquid form, while others are granules and have varying nutrient levels. Not all store-bought fertilizers are good for the environment since they may contain chemicals that cause soil acidification.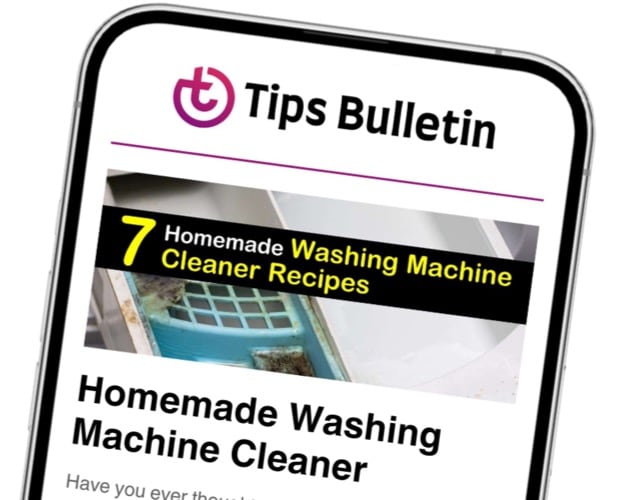 Finally, an email that Transforms Your Home.
Get the latest home and garden tips from our experts, delivered straight to your inbox.
Another thing to consider when fertilizing collard greens and other vegetable plants is your garden's soil type. A collard plant has moderate nutritional needs and grows ideally in soil pH of 6.0 to 6.5, preferably well-draining and rich in organic matter. Fortunately, there are simple ways to make collard green fertilizer for seed starting, root development, and plant growth.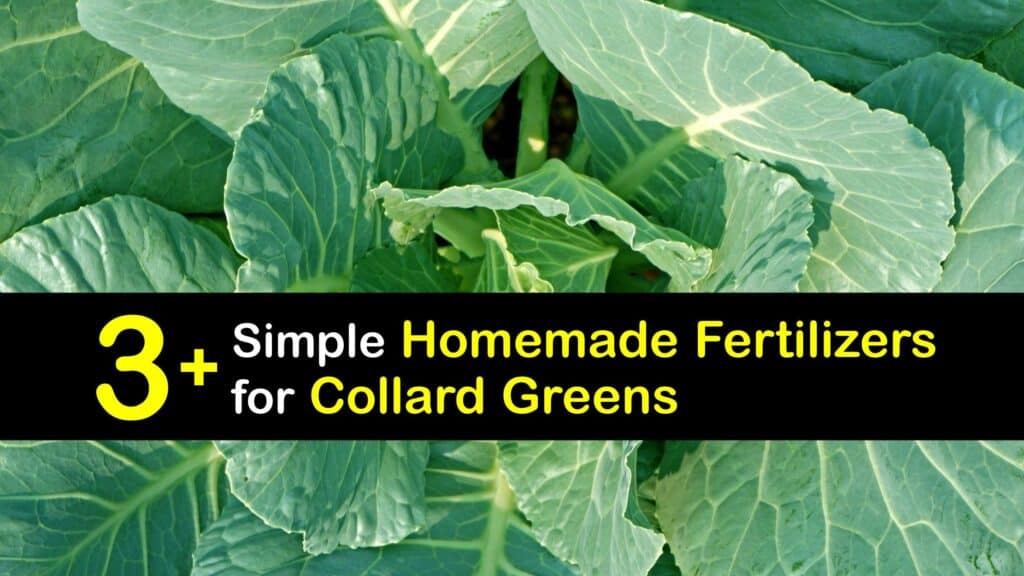 Natural Ways to Fertilize Collard Greens
Nothing is more rewarding than harvesting greens from your own potted plants, especially if you grow them organically. Discover how and when to fertilize collard greens and prepare a homemade fertilizer to ensure you have a successful vegetable garden.
Organic Collard Green Plant Fertilizer
The type of organic collard green plant fertilizer you use depends on whether your garden soil is healthy or poor. Find common organic fertilizers that are ideal for different soil types.
Blood meal is a natural collard green fertilizer that provides plants with a boost of nitrogen. Fish emulsion is also an excellent source of nitrogen. In addition, manure, compost, and kelp meal improve poor soil, and wood ash is beneficial to alkaline-loving plants.
How to Fertilize Collard Greens
While many vegetable plants want balanced fertilizer, others have different fertilizing requirements. Explore how to fertilize collard greens by choosing the ideal fertilizer for leafy greens.
Follow the same fertilizer schedule as kale and other dark leafy greens. Collard greens and kale need the same nutrients, so they can easily be grown next to each other and treated the same.
Collard Green Fertilizers
Unless they are a companion plant, not all plants require the same ratio of nutrients. For example, what benefits a kale plant or tomato plant is only sometimes good for Brussels sprouts or Green Glaze collard greens.
The best fertilizer for collard green plants is high in nitrogen since collards require this nutrient more than potassium and phosphorus. Nitrogen helps collard greens grow lush, bright green inner and outer leaves, encouraging continual growth for a more extended harvest.
Homemade Fertilizer for Collard Greens
For a collard green plant food that takes little effort, consider Epsom salt or coffee grounds. Make a DIY fertilizer for collard greens to provide the plants with magnesium sulfate and nitrogen. You can grow collard greens in a pot with the right nutrients in the soil.
The simplest method for fertilizing collard greens to increase nitrogen is to add coffee grounds. Coffee grounds are the best fertilizer for lettuce and collard greens. Either spread fresh or spent coffee grounds directly over the soil around the plant or water the potting soil with coffee ground steeped water.
Add Epsom salt to the dirt to encourage a collard seed to germinate. Magnesium sulfate also makes plants grow bushier and deters pests. Mix one gallon of water with two tablespoons of Epsom salt, stir until it dissolves, and apply it to the garden.
When Is the Ideal Time to Fertilize Collard Greens?
Some plants only need fertilization in early spring, while others are more demanding. Learn how to fertilize collard greens by giving them plant food at the right times during the growing season.
For optimal results, spread organic collard green plant fertilizer or organic matter evenly over each square foot before planting. Then, side-dress the plants with a high-nitrogen fertilizer when the plants are a third of the way grown.
The best fertilizer for collards provides your plants with the nutrients they need, depending on your soil's fertility. Feed your plants an organic nitrogen fertilizer and watch as they produce healthy, vibrant leafy greens for harvesting.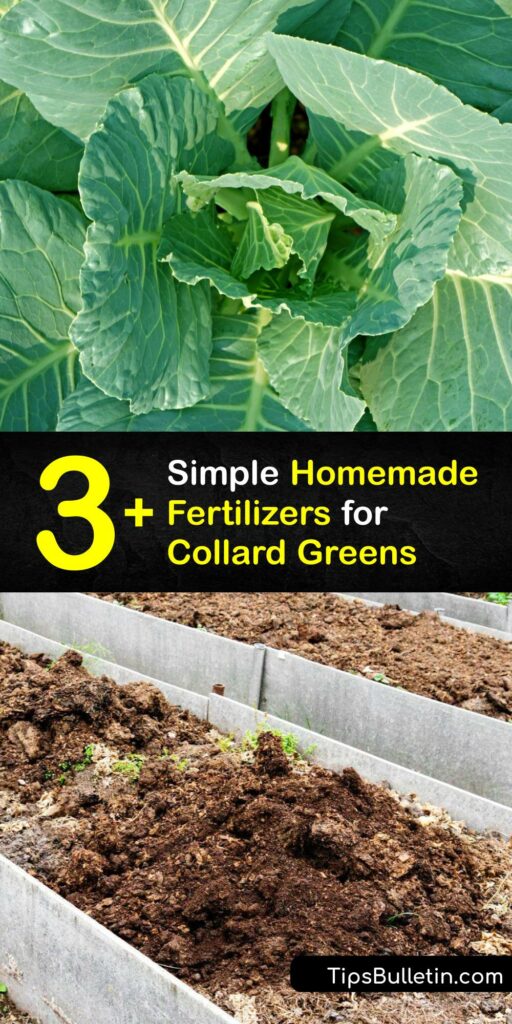 It's easy to prepare a homemade fertilizer for collard greens, and it's better for the environment than chemical fertilizers, so why not share our collard green fertilization tips with your family and friends on Facebook and Pinterest?