Preparing homemade fertilizer for onions is an excellent method of increasing your onion harvest while saving money, reducing waste, and eradicating excess chemicals from your garden. Many straightforward organic onion plant fertilizer ideas exist, making it easy to use items you already have or upcycle your food waste into valuable fertilizer for your onions.
The biennial bulb known as the common onion is related to chives, shallots, and garlic plants. The leaves of bulb onions are hollow, tubular, and typically blue-green. The bulb is a specialized leaf structure with numerous layers. The bulb's base has a thin network of roots, and as the plant grows, the bulb may partially push above the earth.
Onions have a modest growth rate and are usually planted in the spring. It's vital to remember onions are poisonous to pets thanks to their chemical composition and must be grown with care.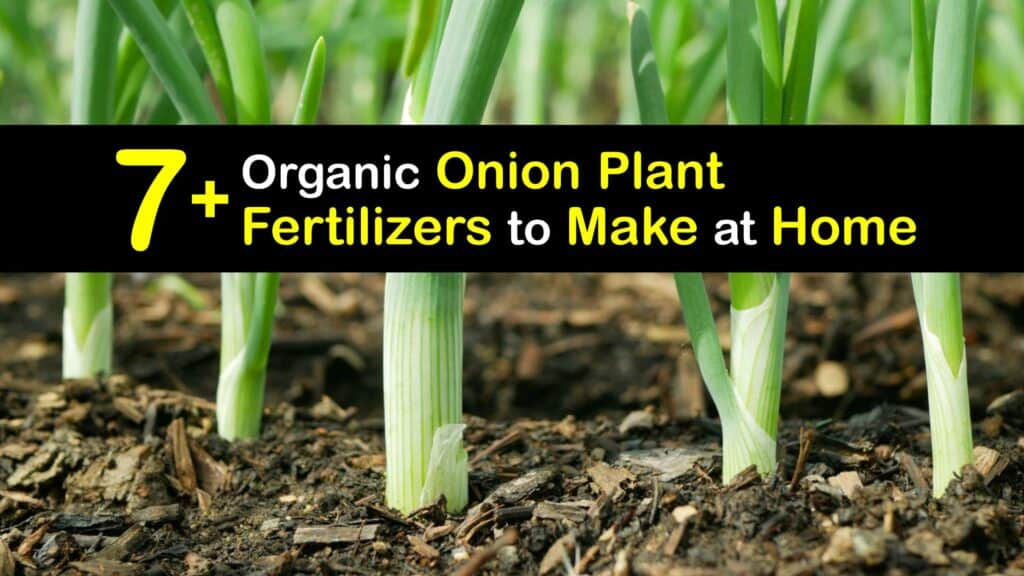 My
DIY Organic Onion Plant Fertilizer Ideas
Understanding how to fertilize onions with homemade fertilizer allows growers to increase their yield and improve the taste of their vegetables without the call for expensive and harmful commercial sprays.
A homemade fertilizer for onions is an ideal alternative to commercial products such as Miracle Grow to fertilize your plants during the onion growing season. Most gardeners plant onions hoping for robust onion peels to protect the large, sweet, peppery bulb inside.
After you plant from onions from a bulb, an organic onion plant fertilizer helps ensure your onions form correctly and increases the number of veggies available for harvest. Learning how to fertilize onions using homemade recipes and natural compounds eliminates toxic and harmful chemicals from the garden.
Whether you want to create an organic garden, support local wildlife and beneficial insects, or ingest fewer chemicals, natural DIY fertilizers are a perfect way to feed your plants.
Key Nutrient Components in My Homemade Fertilizer for Onions
Whether you're new to planting onions and want to give your onion seedlings a healthy start or seek to feed your onion sets and their companion plants to promote a massive healthy harvest, knowing about nutrition is imperative.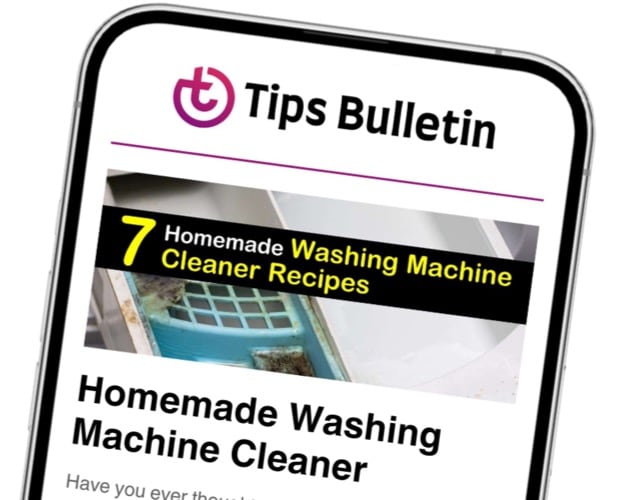 Finally, an email that Transforms Your Home.
Get the latest home and garden tips from our experts, delivered straight to your inbox.
Like many veggies, all onion varieties, from green onions to bunching onions, require three primary nutrients to grow. Onion sets take around 80 days to grow and they need a little help in the nutrition department.
As well as the three crucial nutrients, spring onion, green onion, and bulb onion plants require several trace minerals, including zinc, magnesium, sulfur, boron, and calcium. Making your own mixture to fertilize onion plants ensures your crop gets everything it needs to produce well.
How I Fertilize Onions with Epsom Salt
Due to high concentrations of magnesium and sulfur, Epsom salts are widely used to treat aches and pains yet are also valuable for the garden. Epsom salt is a fantastic fertilizer for onion plants and helps them produce more bulbs and resist diseases. Despite being referred to as salt, Epsom salt does not accumulate in the soil or degrade soil structure.
By dissolving Epsom salt in water and using the resulting liquid to water your onion plants, you provide them with crucial trace minerals for growth and vigor. In addition to being an amazing onion plant food, Epsom salt prevents snails and slugs from entering your vegetable bed and harming your crops.
Fertilizing My Onions with Weed Tea Liquid Fertilizer
Whether you grow onions, tomato plants, or a whole host of fruits and veggies, most gardeners are no strangers to weeds. These unwelcome garden guests take over beds and compete for resources such as space, light, water, and nutrients with food crops.
Many growers spend a sizeable chunk of time plucking weeds from the garden, and fortunately, there's a technique to put these collected weeds to good use to feed your onion plants.
Add the weeds to a bucket, pour the water over them, and cover. Stir the mixture about once a week to steep the weeds thoroughly. After four to six weeks, the weed tea is ready to be strained using a tight sieve or cheesecloth to produce a rich and nourishing liquid fertilizer for your onions. It also makes a great organic fertilizer for zucchini and other garden plants.
My
Compost is a Natural Onion Fertilizer
Compost is an intelligent choice for fertilizing your onion plants; most growers already have an established compost heap. Composting allows repurposing scraps to produce rich organic fertilizer for your garden; compost contains nitrogen, phosphate, potassium, and more nutrients depending on the items composted.
Using compost to feed your onions increases the number of bulbs your plants produce and ensures they reach optimum size.
Add yard debris and organic matter to your piles, such as leaves, grass clippings, and branches. Food waste from the kitchen, such as leftover veggies, fruits, and other foods, are suitable for composting too.
Composting benefits your onion plants greatly, and since it uses only discarded items, there is no cost. Use compost to make a natural potato fertilizer or an organic carrot plant fertilizer and add it to a variety of other plants in the garden for higher yields.
Making My DIY Fertilizer for Onions with Banana Peels
Bananas include calcium, magnesium, phosphates, sulfur, and high potassium content to help onion plants grow, stay strong, and resist bacterial and fungal diseases. Banana peels may be composted or made into a liquid or powder fertilizer according to your preference.
However you decide to prepare them, the skin from the bananas you eat is a helpful garden tool to provide your onion plants with critical feedings and support their growth.
Bake your peels at low heat or leave them in the sun to dry until they are crisp enough to be ground into a powder. For a liquid fertilizer, soak your peels in water overnight before straining. Dress the soil where your plants grow with granular or liquid banana peel fertilizer to feed your onions.
My
Coffee Grounds are Onion Plant Food for My Home Garden
Nitrogen, calcium, potassium, iron, phosphorus, and magnesium are just a few of the essential nutrients found in coffee grounds to aid the growth of your onion plants. Spread or sprinkle the leftover grounds across the soil at the bases of your onion plants after you assure the right onion planting depth to utilize them as fertilizer.
Water as usual to ensure the grinds soak in. If you prefer liquid fertilizer, think about making some with your leftover coffee grounds and giving your onion plants a fertilizer or foliar spray they will appreciate.
Allow the fertilizer mix to sit for 12 hours or overnight. Use the liquid after straining as a foliar feed to mist directly onto the leaves of your onion plants or as a fertilizer to spray on the soil.
Manure is a Natural Fertilizer for Growing My Onions
Despite the awful smell, manure is an incredible source of natural fertilizer for the onion patch. When you add manure to your garden through direct application or a liquid tea fertilizer, microbes in the soil break it down and provide the resulting nutritional compounds to your plants for use.
Chicken manure is one of the premier types to mix directly into your garden soil as it's the richest in nitrogen, and it won't scald or burn your onion plants like some harsher manures such as cattle waste. Mixing manure tea is safe to use as fertilizer without scalding your onions.
Always mix manure tea outdoors as the stench from the animal waste might become overpowering in an enclosed space. Combine the manure and water and leave the solution to soften and blend for around ten days. Spray liberally on the soil at the base of your onion plants to provide them with nutrient-rich tea.
Wood Ash is the Best Fertilizer for My Onion Plants
For a cost-efficient and natural fertilizer for your onion plants, wood ash offers a supply of lime and potassium and provides a variety of beneficial trace elements. If you take care of a garden, burn fallen branches, or use a wood stove to heat your home, you already have ample organic fertilizer.
Use wood ash sparingly as fertilizer or apply it after composting since it turns into lye and salts when wet. Smaller doses of lye and salt don't harm your plants, but more significant amounts cause them to burn. The lye and salt drains from the ashes during composting to negate this issue.
Wood ash fertilizers are made from many sorts of wood. If most of your wood ash is comprised of hardwoods like maple, the fertilizer has more nutrients. There would be fewer nutrients and minerals in your wood ash if you burnt softwoods such as pine or fir.
DIY liquid and granular fertilizers are simple to manufacture and fantastic for all gardeners to use in the onion patch to guarantee they establish healthy plants and generate the largest harvest of onions possible.
The idea behind fertilizing onions is to give the plants the essential nutrients they need to maintain their development, health, and vegetable production. Homemade fertilizers offer this support without using harmful substances or incurring a high cost.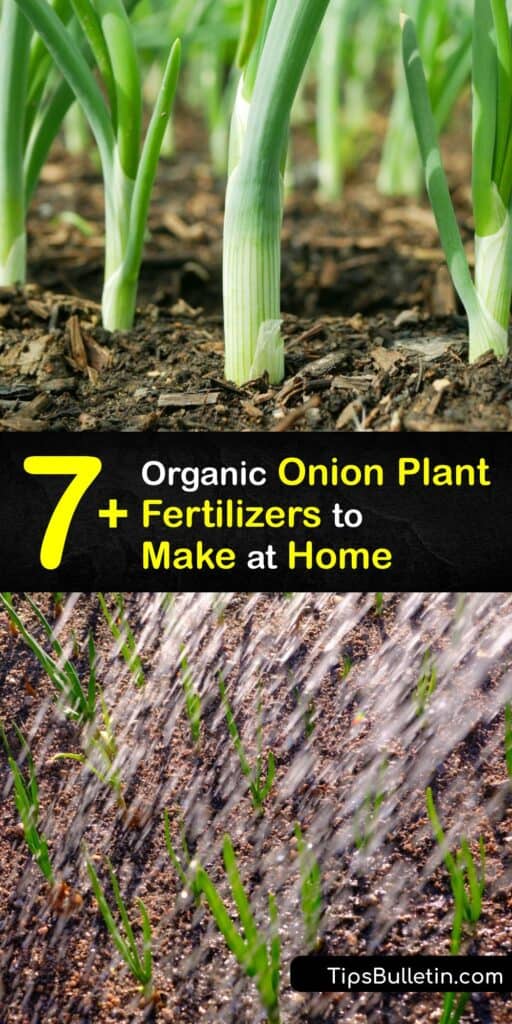 If you enjoyed reading this article on homemade fertilizer for onions, please share these brilliant tips on organic onion plant fertilizer with your friends and family on Pinterest and Facebook.