In today's fast-paced world, effective and cost-efficient solutions are invaluable. Here's how you can achieve our goal easily:
Prioritize your tasks by importance.
Utilize technology to streamline processes.
Opt for multipurpose tools to save costs.
Seek expert advice to avoid common pitfalls.
Implement feedback mechanisms for continuous improvement.
To tackle your goal, first list out all of your tasks and arrange them by priority. I always find that tackling the most important tasks first ensures that I stay on top of my objectives. Next, embrace technology that helps streamline these tasks. I use apps and software that automate parts of my workload, which saves me a lot of time.
It's essential to invest in tools and resources that serve multiple purposes. I find that multipurpose tools are not only cost-effective but also simplify my work process. I'm a big advocate for seeking expert advice; it's a quick way to learn and circumvent common mistakes. Finally, establish a system to receive feedback. I constantly use feedback to refine my approach, ensuring that I am on the fastest track toward my goals.
Are you interested in saving money by using homemade fertilizer for shallots? Spring onions, shallots, or green onions, as they're sometimes known, are easy to grow and taste delicious as a garnish. Unlike growing garlic, which forms cloves, bulb onions, such as spring onion plants, create a round nodule known as the bulb. Long slender leaves protrude from the shallot bulb – both parts of this onion plant are edible.
All species of onion plants benefit from increased nutrients by applying fertilizer. Luckily, creating organic shallot plant fertilizer is a simple and clever way to repurpose products you already have or reuse waste.
Whether you want to enrich your native soil, boost your seedlings, or increase yield at harvest time, utilizing DIY organic fertilizer is a wise course of action. Find out how to fertilize shallots with straightforward recipes and enjoy the benefits of using plant food without the chemicals in store-bought fertilizer.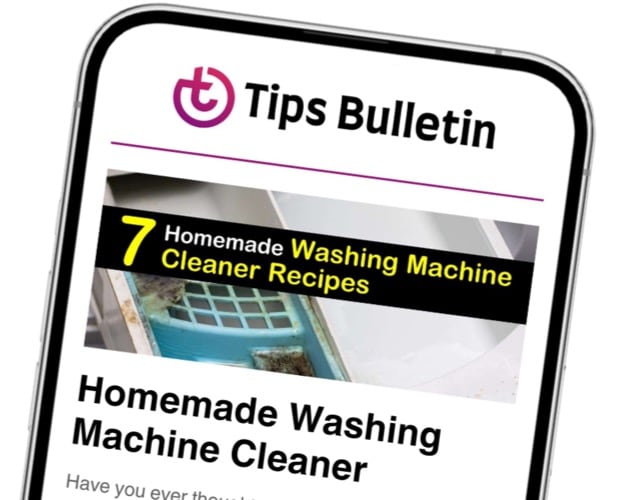 Finally, an email that Transforms Your Home.
Get the latest home and garden tips from our experts, delivered straight to your inbox.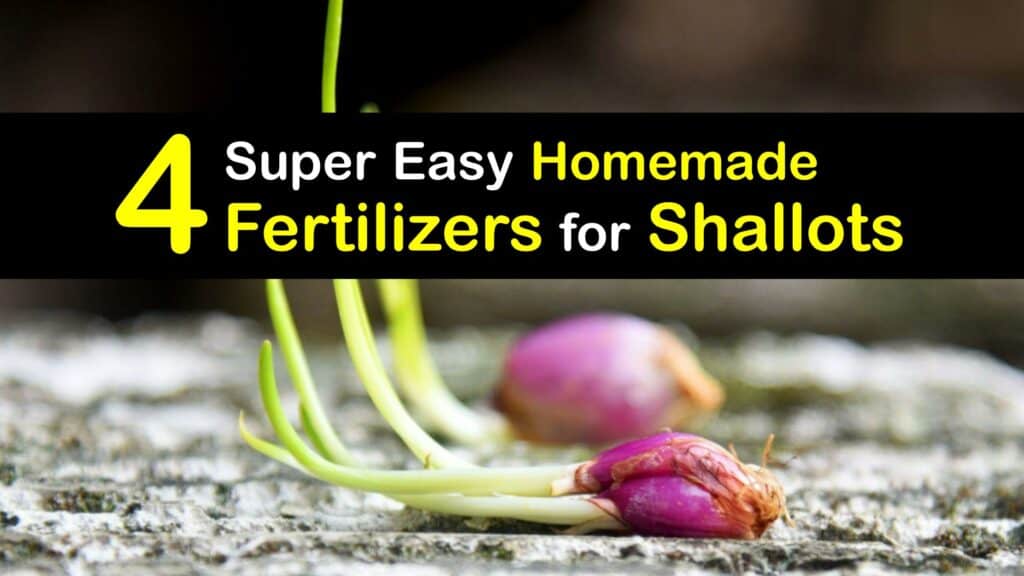 Homemade Organic Shallot Plant Fertilizer
Gardeners grow shallots to enjoy the small bulb and fragrant leafy greens protruding above in salads, sandwiches, and more. Applying a suitable homemade fertilizer for shallots helps plants develop properly to pick shallots when they achieve ample leaf and bulb growth and maximum flavor.
Learn tricks for how to fertilize shallots with easy-to-make a natural onion fertilizer with with Epsom salt, compost, wood ash, and coffee grounds.
Why Use Homemade Fertilizer for Shallots?
Proper nutrition is essential whether you're new to planting shallots or want to feed your mature green onion sets to encourage a plentiful, healthy yield. Find the best time to plant shallots next to onions, and use the right type of fertilizer. When you fertilize onion or garlic plants, you introduce a nutrient rich substance to the soil to promote growth.
Like many vegetables, shallots and all kinds of onions need three essential nutrients for optimal growth. Bulb formation is aided by nitrogen fertilizer, phosphorus promotes the development of shallot roots, and potassium helps shallots retain water.
Green or gray shallots also need trace minerals like zinc, magnesium, sulfur, boron, and calcium. Making your own fertilizer for shallots ensures your crop receives everything it requires to grow well.
How to Fertilize Shallots With Epsom Salt
Make a DIY fertilizer for shallots with Epsom salts. Magnesium sulfate – the critical ingredient in Epsom salt – is ideal for providing nutrients for starting seed and planting shallots or throughout the growing season.
Epsom salt is an excellent fertilizer for green onion plants, encouraging them to grow larger bulbs and enhancing their disease resistance. Pour a sprinkle of Epsom salt into the hole as you plant shallots, or mix it with water to create a convenient liquid fertilizer.
Pour the Epsom salt and water into the sprayer and use it to water your shallots to give them crucial trace minerals for growth and vigor. In addition to being a fantastic shallot food, Epsom salt prevents slugs from entering your vegetable bed and harming shallot crops. Despite being known as salt, Epsom salt does not build up in the soil or degrade soil structure.
Coffee Grounds for Fertilizing Shallots
Sprinkle leftover coffee grounds in the hole when you plant shallot bulbs or over the soil at the bases of your mature plants to fertilize them. Water to ensure the grinds are absorbed.
Craft liquid fertilizer with excess coffee grounds and water. Coffee grounds provide vital nutrients, including nitrogen, calcium, iron, phosphorus, and magnesium, to help shallots thrive.
Allow the mixture to steep for 12 hours overnight. Shake and spray the liquid as a foliar feed directly onto the leaves of shallot plants or as a fertilizer applied to the soil.
Compost Is Natural Shallot Fertilizer
Compost is the best fertilizer for shallot plants, and many growers already have an established compost heap. Composting repurposes scraps to produce rich organic fertilizer for your garden.
This organic fertilizer contains nitrogen, phosphate, potassium, and other nutrients, depending on the items composted. Using compost to feed your shallots increases the number of leaves your plants produce and ensures they reach optimum size.
Add yard debris and organic matter to your pile, such as leaves, grass clippings, and branches. Food waste from the kitchen, like leftover onion peels, fruit cores, and other foods, are suitable for composting, too. Composting benefits your shallot plants, and since it uses only discarded items, there is no cost.
Wood Ash Fertilizes Shallots
Wood ash delivers a dose of lime, potassium, and valuable trace elements, making it an economical and natural fertilizer for shallot plants. You already have plenty of organic fertilizer if you burn tree limbs or use a wood-burning stove to heat your building.
Many different types of wood are used to craft wood ash fertilizers. The fertilizer has more nutrients if most of the wood ash is made of hardwoods like maple. If you tend to burn softwoods such as pine or fir, the number of nutrients and minerals in your wood ash is reduced.
Since wood ash reacts with moisture to form lye and salts, use it lightly as fertilizer or spread it around the bases of your shallots after composting. Your plants are unaffected by small amounts of lye and salt, but more significant concentrations burn them.
During composting, the lye and salt leach from the ashes to solve this problem and make the wood ash safe for your shallots.
Did this article tell you all you want to know about organic shallot plant fertilizer? Whether you're planting shallot seed for the first time or an experienced grower of green onion sets, fertilizer takes your onion crop to the next level.
Don't spray Miracle Grow on your veggie beds and put dangerous chemicals into your food. Use an appropriate DIY fertilizer to get large, flavorful bulbs and thick leafy greens when harvesting shallots.
If you loved this illuminating article on homemade fertilizer for shallots, please share it with your friends and family intrigued by how to fertilize shallots on Pinterest and Facebook.