The purpose of vegetable gardening is to produce many crops, so a homemade fertilizer for vegetables is beneficial. Fertilizers are compounds added to the soil to provide additional nutrition and improve the soil quality to promote the maximum growth and health of plants.
There are a plethora of organic vegetable fertilizer options to make at home, and homemade fertilizer, both liquid and granular, is simple to create. Fertilizers made at home, such as manure tea, eggshell powder, or coffee grounds, are generally less expensive than commercial fertilizers purchased at the store.
Learning how to fertilize vegetables gives organic gardeners peace of mind because they know exactly what products are added to their garden.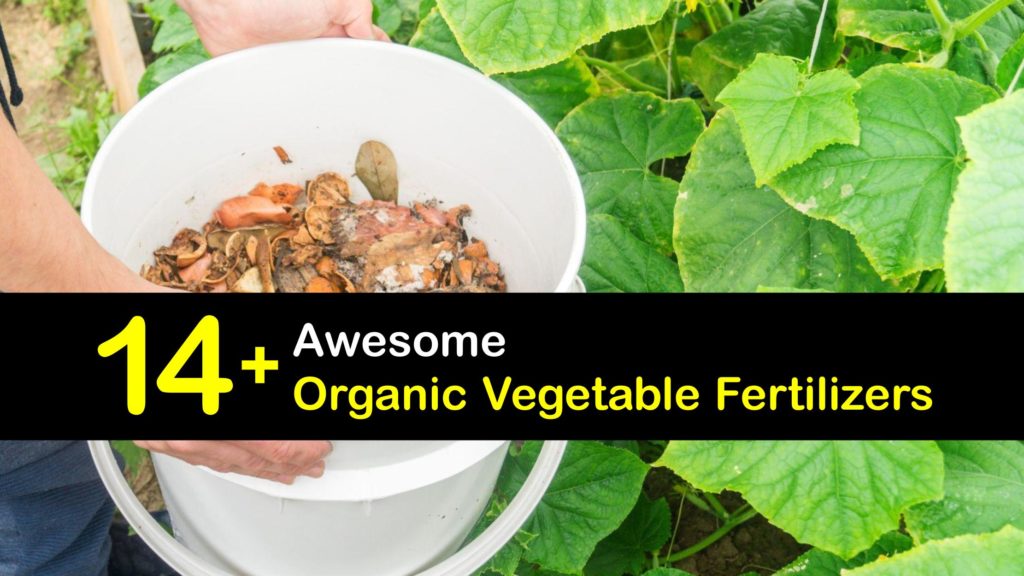 All About Organic Vegetable Fertilizer
Growers may supplement their plants as they see fit by learning to use DIY solutions to support their vegetable plants throughout the growing season without worrying about dangerous or poisonous chemicals, expenses, or the availability of store-bought items.
It's simple to make your own homemade fertilizer for vegetables. For organic vegetable fertilizer, use anything from food leftovers like banana peels and coffee grounds to garden detritus like grass clippings and compost. Even pasta water is good for your plants and vegetables. This article describes how to fertilize vegetables using DIY fertilizer choices to keep your garden healthy and save waste.
DIY fertilizers improve the gardening experience, whether you're involved in organic gardening, avoiding food waste, or saving money. Meeting your vegetable patch's nutritional needs ensures your plants stay healthy, disease- and pest-free, and generate their optimum yield.
How to Fertilize Vegetables
To prepare effective homemade fertilizer, it's essential to understand the nutritional requirements of your veggie plants. The three primary macronutrients in commercial fertilizers, nitrogen, phosphorus, and potassium (often referred to as NPK), are required to fertilize vegetable plants with homemade fertilizers.
Nitrogen is the most important component of the three since it promotes plant growth and crop output. Potassium enhances a plant's roots and makes it more impervious to illness and pests, while phosphorus heightens its ability to store and absorb energy.
Homemade fertilizer options provide the critical nutrients needed by vegetable plants to ensure they provide a large harvest.
Epsom Salt Homemade Fertilizer for Vegetables
Epsom salt relieves aches and pains due to its high sulfur and magnesium levels, but it's also an ideal source of nutrients for your veggie plants. Epsom salts are one of the most readily available homemade fertilizers and does not collect in the soil or degrade the earth's quality despite being categorized as salt.
It aids plants in producing both male and female flowers, producing a higher fruit or bloom output. Epsom salts keep snails and slugs away from your garden.
To use Epsom salt as a plant fertilizer, whether you need a powerful homemade organic zucchini fertilizer or one for your strawberries, dissolve it in water, and use the resulting solution to water as usual. When you start seeds, add Epsom salt to your seed-starter to speed germination and strengthen seedlings.
Compost Tea Is Ideal for Fertilizing Vegetables
Work outside to make a compost tea using well-aged manure and water, as the organic content in the manure causes the tea to exude an unpleasant stench. If you're trying your luck at organic gardening, this solution works with any plant and is perfect for organic vegetables. To make a natural fertilizer for your potato plants or cucumbers and zucchini, try this easy recipe.
Allow ten days for the manure to dissolve and the mixture to blend before applying it to your garden beds with a sprayer. While your plants absorb the liquid organic manure fertilizer, the tea improves the nutrient content of your garden soil while protecting it from pests.
Manure tea application throughout the growing season encourages plant growth and the production of larger and more abundant fruits and vegetables. Use this simple homemade fertilizer for herbs and all kinds of plants throughout your yard, including as a homemade pumpkins fertilizer to grow big, beautiful gourds.
If you are a vermicomposter, worm tea fertilizer is also great for your plants and is just as easy to make as compost tea.
Coffee Grounds are the Best Fertilizer for Vegetables
You have a fantastic form of natural matter right at your fingers if you prepare a daily pot of coffee. Don't trash your coffee grounds; they make your plants happier in many ways. Compost your coffee grounds.
Nitrogen is abundant in coffee grounds, as well as magnesium, calcium, potassium, and other essential minerals. Combine them with other materials in the compost bin, such as food scraps and grass clipping material.
For plants and vegetables that grow well together in a pot or container or the garden bed, scratch coffee grounds directly into the top few inches of soil, or sprinkle them and leave them alone. Coffee grounds release nitrogen in minute amounts, especially when combined with dry materials. Use coffee grounds to fertilize your tomato plants or peppers to make them happy.
Because used coffee grounds have a nearly neutral pH, they are not considered acidic and may be used on alkaline or acid loving plants. Avoid using too many coffee grounds or piling them up, though. The microscopic particles bind together in your garden, forming a water-resistant barrier.
Make coffee ground tea by steeping the grounds in water overnight to create a liquid fertilizer.
Make a DIY Fertilizer for Vegetables With Egg Shells
Eggshells are an excellent source of organic fertilizer for vegetable plants, whether you make homemade eggshell fertilizer for pepper plants or other veggies. Calcium is necessary for your vegetable garden to thrive and produce healthy crops. The shells provide it when they are worked into the soil. Eggshells likewise deter slugs and snails.
Dry and grind your eggshells into powder. To use homemade eggshell fertilizer for tomatoes or other plants, sprinkle the eggshell powder over the stalks and bases of each plant before watering as usual or add them to the bottom of the planting hole as a healthy start fertilizer for eggplants and other veggies you grow.
Banana Peels are Natural Vegetable Fertilizer
Bananas are a fantastic food source for maintaining the health of vegetable plants and increasing their resistance to illnesses like blossom end rot and fungus infections due to their high potassium content. Learn the way to compost banana peels or use them directly in the garden.
Soak banana peels in water overnight or grind them into a powder. Dry the peels in the sun or bake them at a low temperature until they are crispy. Grind the peels to create a powder and distribute it throughout the soil around your plants' bases.
Banana peels are a convenient source of magnesium, calcium, sulfur, phosphates, and potassium, among other nutrients. Some people make a liquid or granular fertilizer from banana peels, and others compost them. Adding the nutritious value of banana peels to the earth around your plants is a simple and inexpensive approach to feeding.
Compost is Homemade Plant Food
Compost is a nitrogen-rich, phosphate-rich, and potassium-rich natural fertilizer. Many use compost as fertilizer or a soil supplement regularly.
When cleaning up outside, it's a great time to build a compost heap or fill a compost bin with yard trash. Mix leaf litter, grass clippings, and old branches from your yard with food scraps like veggies, fruits, coffee grounds, and other organic matter. Composting lessens food waste and increases the size of your veggies and fruits.
Manure is Vegetable Food
Manure is produced by various animals, including cows, chickens, and horses. You can make sheep manure compost and use rabbit poop. Many people believe the best manure for a vegetable garden is cow manure. Although each type of manure is rich in nitrogen and other compounds, you must use it cautiously.
Raw manure is acidic and may contain more nutrients than your plants require, so too much might cause your plants to burn.
Composted manure is the ideal option to boost your soil's water retention without putting your plants at risk because it contains fewer nutrients and is less acidic. You won't have to wait long because manure quickly decomposes into an odorless soil supplement.
The Best Organic Fertilizer for Vegetable Plants
Bone meal is a nutrient-dense product created by boiling and grinding large amounts of animal bones. It provides significant phosphate, potassium, nitrogen, and calcium levels to the soil and is the ideal homemade fertilizer for onions and other allium plants.
To make your own bone meal, remove any fat or meat leftovers from the bones. Roast them at 400-450°F until they are dry and delicate. Small and medium bones take about an hour to dry out sufficiently.
Once the bones cool, place them in a bag or sack and bash them with a rolling pin into tiny shards about an inch long. Place the bone fragments in a blender and process until they form a fine powder. Bone dust may be mixed with wood ash or sprinkled on its own in your garden bed.
Weed Tea for Container Plants or the Garden
How about making fertilizer out of the weeds you've taken out of your garden? Weed tea is simple to produce and makes good use of those troublesome weeds. Use this simple fertilizer to give any plant in your garden a boost of critical nutrients without resorting to commercial fertilizers.
In a large bucket, combine the weeds and water, cover, and set aside for four weeks, stirring once a week. After making the tea, filter off the plant material with a sieve or cheesecloth. Collect the seeds to be discarded, leaving you with a nutrient-rich liquid fertilizer. This makes a great homemade fertilizer for peppers, tomatoes, squash, and more, in the garden.
Wood Ash Is a Natural Fertilizer for Organic Gardening
Wood ash is an excellent source of lime and potassium for your plants. Furthermore, ashes in the garden contain many trace elements plants require to thrive.
Wood ash fertilizer is best utilized when lightly sprinkled, or after being composted, because if wood ash gets wet, it produces salts and lye. The salt and lye will not harm your plants in small amounts but may burn them when used generously. The lye and salt in the ashes can be leached out by composting them.
Wood ash fertilizers aren't all created equal. The nutrients in wood ash are higher if they are mainly made of hardwoods like oak and maple. There are fewer nutrients in your compost if burning softwoods like pine or firs created the ashes. Feather meal also works well.
Seed Meal for Fertilizing Outdoor and Indoor Plants
Seed meals such as corn gluten meal or cottonseed meal are often used as fertilizer. Cottonseed meal is made from a by-product of cotton production and is acidic, making it most appropriate for acid-loving plants. Fertilizing tomatoes with cottonseed meal is ideal, as it is with blueberries.
Corn gluten meal is a widely available by-product of the corn milling industry and contains a high nitrogen level, making it a perfect fertilizer. When using seed meals to fertilize your garden, follow directions carefully to ensure you use the right amount and avoid underfeeding or overfeeding your plants.
Commercial and Synthetic Fertilizers
Many commercial products exist if you would rather not blend your own fertilizer at home. Whether you're having issues with your tomato leaves, need fertilizer for acidic soil, or want to boost the production of your pepper plant, pre-made chemical fertilizers are available.
Growers must ensure their plants receive all the nutrients they require; using a synthetic fertilizer is a straightforward way to achieve this goal. To safeguard your growing plants, always read the product recommendations and apply according to the manufactures instructions. Chemical fertilizer is not organic or natural and must be used with caution.
Liquid Fertilizer vs Granular Fertilizer
Plant fertilizers come in different forms, whether you are using fertilizer for corn plants, tomatoes, or cucumbers. The majority of growers have a preference for liquid or granular fertilizers, which is unique to each gardener and their garden. Dust granules directly onto the soil's surface and water. Liquid fertilizer is intriguing since it only requires one application step: spray it on vegetable plants and leave it alone.
It is more vital to ensure that your plant receives the nutrients it needs to grow than to be concerned with the particular application method.
Use Caution When Following a Fertilizer Recipe
If you make an error while creating your DIY fertilizer, the resulting mixture may damage your plants. It's a good idea to test your homemade fertilizer on a single plant or a small portion of your garden before spreading it elsewhere; this is true whether you are new to planting veggies or growing plants every year.
Making your own vegetable fertilizer is inexpensive and allows you complete control over the compounds you add to your garden. Homemade fertilizers help vegetable plants thrive while reducing hazardous chemicals and food waste and keep your garden organic.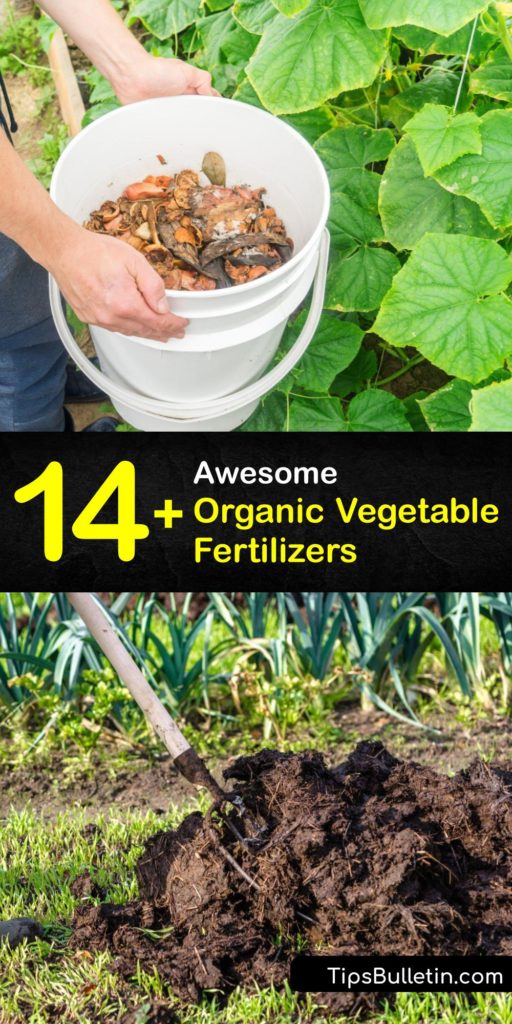 If you loved this article on homemade fertilizer for vegetables, please share this brilliant information on organic vegetable fertilizer with your friends and family on Pinterest and Facebook.