Despite being botanically classified as a fruit, zucchini is a common summer squash grown in vegetable gardens. Most gardeners are eager to learn how to fertilize zucchini with DIY and homemade fertilizers for zucchini they can produce themselves.
Zucchini belongs to the Cucurbitaceae family, including gourds, pumpkins, and cucumbers. It's simple to cultivate and yields a large amount of fruit. The typical plant gives anywhere from three to nine pounds of produce when growing conditions are ideal. "In my experience, providing the right nutrients can significantly increase the yield of your zucchini plants," affirms Ivy Fleming, a knowledgeable practitioner in the field of plants, gardening, and growing food.
Like most summer squash, the zucchini plant is a heavy feeder and benefits from additional feedings. When creating organic zucchini plant fertilizer, it's crucial to consider the nutrients these plants require. Whether you're interested in organic gardening, reducing food waste, or saving money, DIY fertilizers enhance your gardening experience.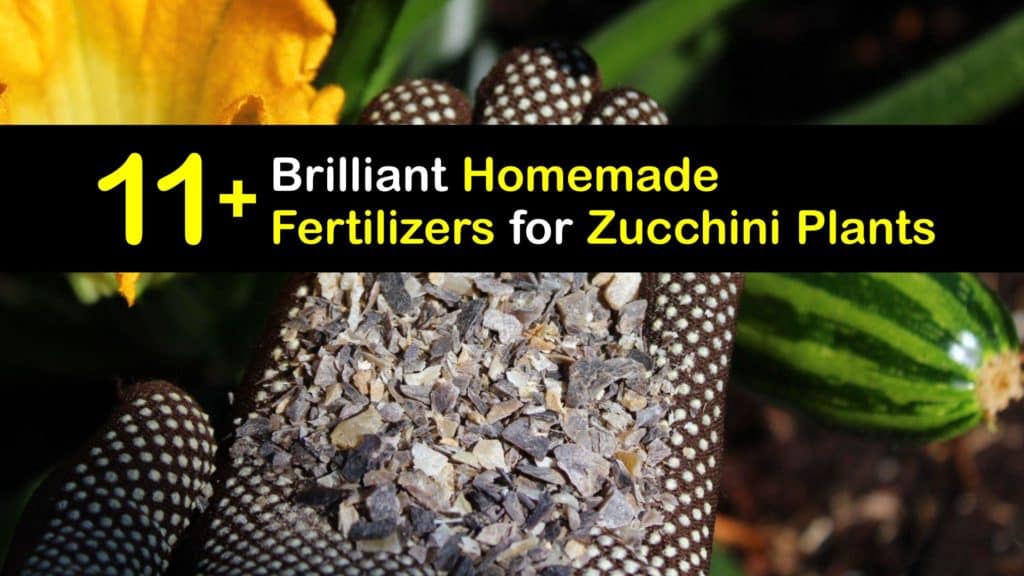 How to Fertilize Zucchini with DIY Plant Food
It's important to know that when you plant zucchini, the growing plants need some additional help to thrive. Making homemade fertilizer for zucchini is straightforward. Use anything from food scraps such as banana peels and eggshells to garden debris such as grass clippings and compost for organic zucchini plant fertilizer.
Meeting the nutritional demands of your zucchini patch sets your plants up to stay healthy, disease and pest-free, and produce their maximum fruit output, whether you plant zucchini seeds in pots, a raised bed, or the garden. This article explains how to fertilize zucchini using DIY fertilizer options to keep your garden organic and reduce waste.
Essential Nutrients in Zucchini Plant Food
The big three macronutrients in commercial squash fertilizers – nitrogen, phosphorous, and potassium (together known as NPK) – are also necessary to fertilize zucchini plants using homemade fertilizers.
Nitrogen, the most significant of the three, encourages the growth of plants and the production of fruit. Phosphorus improves a plant's ability to store energy and use it, while potassium strengthens a plant's root system and makes it more resistant to infection and pests.
Choosing or Producing a Balanced Fertilizer
The nutritional requirements of zucchini plants are typically met with an all-purpose fertilizer such as 10-10-10. They have a generous amount of nitrogen, essential for healthy growth, and the potassium and phosphorus required to increase fruit output.
An excessive amount of nitrogen causes the creation of many green leaves; however, this typically comes at the sacrifice of good fruit production. To ensure the soil in your zucchini patch is healthy and well-balanced, complete soil tests every few years and only use balanced organic fertilizers.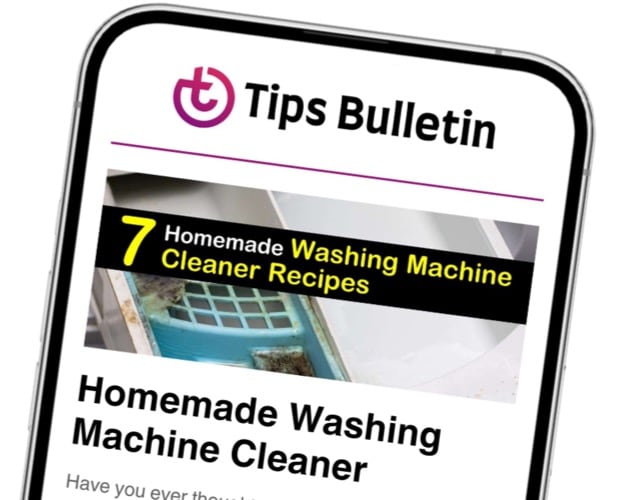 Finally, an email that Transforms Your Home.
Get the latest home and garden tips from our experts, delivered straight to your inbox.
Homemade Fertilizer for Zucchini with Epsom Salt
Due to the high magnesium and sulfur content, Epsom salt is commonly used to alleviate aches and pains. However, Epsom salt also makes a brilliant zucchini fertilizer for your squash plants, an organic cucumber plant fertilizer, or to add to other plants.
Despite being classified as salt, Epsom salt does not accumulate in the soil and does not cause the quality of the earth to deteriorate. It helps zucchini plants produce both the male flower and female flower, so they have a higher fruit yield. Snails and slugs are also driven away from your garden when you use Epsom salt.
To use Epsom salt as a fertilizer for your zucchini plants, dissolve the salt in water and water as usual.
Create Organic Zucchini Plant Fertilizer with an Egg Shell
Zucchini plants benefit from eggshells as a source of organic fertilizer. They are also the best fertilizer for eggplant and other veggies. Calcium is an essential ingredient for your squash patch to survive and produce healthy fruit. When worked into the soil, the shells provide the necessary calcium and also act as a deterrent to slugs and snails.
Dry your eggshells and grind them into a powder. Before you water the squash plants, sprinkle the powder over the stems and bases of each plant.
Compost is the Best Fertilizer for Zucchini Plants
Compost is a natural homemade fertilizer that contains nitrogen, phosphate, and potassium. Many gardeners use compost regularly as a garden soil amendment or fertilizer. When cleaning up your yard, it's the perfect time to start a compost pile or fill up a compost bin with the yard waste.
Yard debris, such as leaves, grass clippings, and branches may be combined with food scraps from your home, including vegetables, fruits, cereal, tea bags, and even leftovers.
Composting helps cut down on food waste and makes your zucchinis larger. It's easy to make a homemade fertilizer for eggplant, tomatoes, pepper plants, and all your garden veggies and flowers.
Banana Peel is a Natural Zucchini Fertilizer
Since bananas contain a high level of potassium, they are an excellent food source for promoting the health of zucchini plants and making them more resistant to bacterial and fungus infections. Learn about composting banana peels or put them right in the garden.
Soak banana peels in water overnight, or grind them into a powder. Make the peels crispy for grinding by drying them in the sun or baking them at a low temperature until they dry. Make a powder out of the banana peels, and then sprinkle it over the soil around the base of your zucchini plants.
The peels of bananas are an excellent source of several minerals, including magnesium, calcium, phosphates, sulfur, and potassium. Growers may turn banana peels into a liquid or granular fertilizer, or some gardeners choose to compost them instead.
In any scenario, adding the nutritional content of banana peels to the soil around your zucchini plants is a simple and inexpensive way to give them a boost.
Manure Tea Zucchini Fertilizer
To brew a manure tea out of well-aged manure and water, work somewhere outside because the organic matter in the manure may cause the tea to emit an unpleasant odor. This recipe works wonderfully with any type of zucchini and is suitable for organic squash if you're trying your hand at organic gardening.
Ten days of soaking the manure made from sheep dung, chickens, or horses, in water allows it to soften and the mixture to combine before applying it with a sprayer to your zucchini. Your squash plants absorb the liquid organic fertilizer.
The tea increases the soil's nutrients and protects it from pests. The use of manure tea during the growing season promotes the development of zucchinis, both larger and more abundant.
Be sure to only use aged manure, as fresh manure will likely burn your plants. It sometimes causes zucchini leaves to turn yellow, as do some plant diseases.
Commercial Squash Plant and Tomato Fertilizer
Many commercial products are available if you would rather not make your own fertilizer for growing zucchini. Dr Earth Organic Vegetable & Herb Fertilizer is suitable for squash plants, tomato plants, herbs, and more.
Squash growers need to make sure their zucchini plant or tomato plant receives all of the necessary nutrients; doing so with a commercial fertilizer is a simple way to accomplish this goal.
Always read the product directions and apply commercial items following the recommendations provided by the manufacturer to protect your growing zucchini beds.
Optimal Garden Soil Conditions for Zucchini
Aim for moist soil, but not soaked. The application of a layer of mulch assists in preventing water loss from the ground.
It's possible to cause deformed fruit with insufficient or inconsistent irrigation. Water the zucchini plant from the bottom up rather than watering it from above to help prevent moist foliage, leading to fungi formation. Zucchini is best grown in slightly acidic conditions and rich and loamy or sandy soil with good drainage.
The ideal soil pH for zucchini plants is between 6.0-7.5, but they may grow in earth with a pH as high as 8.0. Consult a soil test for the best fertilizer and soil amendment recommendations if pH is a concern. The minimum soil temperature for zucchini seeds to germinate is 60°F, with the ideal being between 70 and 95°F.
Pests to Avoid When Growing Zucchini
Whether you planted zucchini seeds or transplanted a seedling, several pests and diseases are liable to attack your squash plants throughout the growing season. Like most squash varieties, zucchini is particularly sensitive to the squash vine borer or the cucumber beetle.
To ensure good plant growth and protect your vegetable plant and zucchini fruit from insects and pests, regularly inspect for any signs of problems or disease. Prevent powdery mildew on zucchini plants by watering the soil rather than sprinkling the leaves. If you find evidence of pest activity, treat rapidly to ensure the best outcome for your summer squash.
Liquid Fertilizer vs Granules for Fertilizing Zucchini
Most producers prefer liquid fertilizer or granular fertilizer for their squash, and this preference is individual to both the gardener and their garden.
Granules are dusted directly into the soil's surface, and the ground is irrigated. Liquid fertilizer requires one step to apply – spraying it on plants and then leaving it alone – making it an appealing option.
It is more important to make sure your plant obtains the nutrients it needs to thrive than to worry about the application method.
Make a DIY Fertilizer for Zucchini with Caution
It's possible to develop a DIY fertilizer that's harmful to your plants if you make a mistake while you're producing it. Before applying homemade fertilizer to the your zucchini patch, test it on a single plant or a small section of your garden, whether you are new to planting zucchini or growing squash plants every year.
Making DIY fertilizer for your zucchini plants is cost-effective and gives you complete control of the compounds introduced to your garden. Homemade fertilizers reduce toxic chemicals and food waste, and keep your garden organic while helping your squash plants thrive.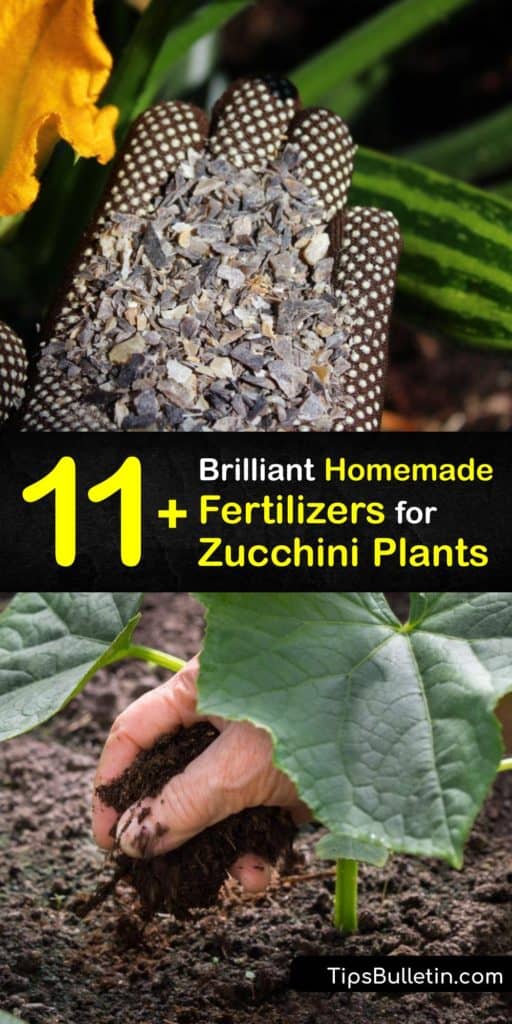 If you loved this article on homemade fertilizer for zucchini, please share this fantastic information on organic zucchini plant fertilizer with your friends and family on Pinterest and Facebook.