As dog owners, you want your dog looking and smelling good, but you also don't want them covered in fleas. A flea infestation not only makes your dog miserable, but they also make your entire home uncomfortable as they feed off humans and animals alike.
Rather than use a commercial pet shampoo containing toxic chemicals you can make your own homemade flea shampoo for dogs using one of our simple recipes. One of the best things about our DIY flea shampoo for dogs recipes is they only make enough for a single bath.
With our homemade dog shampoo for fleas and ticks, you never have to worry about storing excess shampoo, unless you want to. Another upside to the single-use benefit is if one of our homemade dog shampoo recipes doesn't work for you, you can switch shampoos the next time you bathe your dog.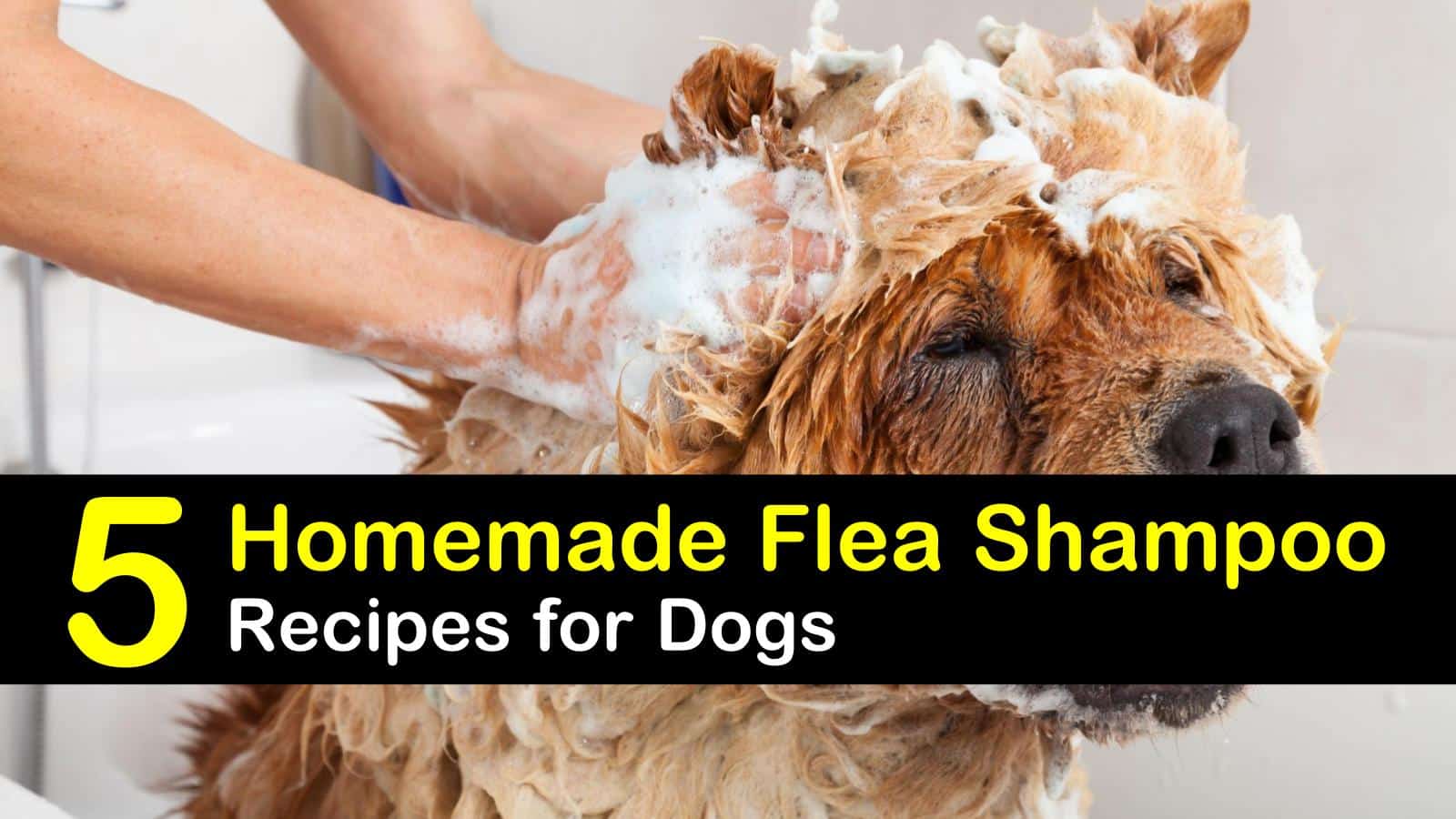 Common Ingredients in Homemade Flea Shampoo for Dogs
One of the greatest things about DIY flea shampoo and homemade dog ear cleaner is that several of the common ingredients found in each recipe are often things you already have on hand inside the home. Many homemade dog shampoo for fleas and ticks recipes use vinegar as the main ingredient.
Most methods allow you to choose whether you want to use white vinegar or apple cider vinegar. Dawn dish soap is another common ingredient found in most homemade flea shampoo for dogs recipes as it binds all of the other parts together.
Different shampoo recipes will call for the use of baby shampoo in place of the liquid dish soap. Additional ingredients included in these simple recipes can be picked up in your local grocery or drug stores.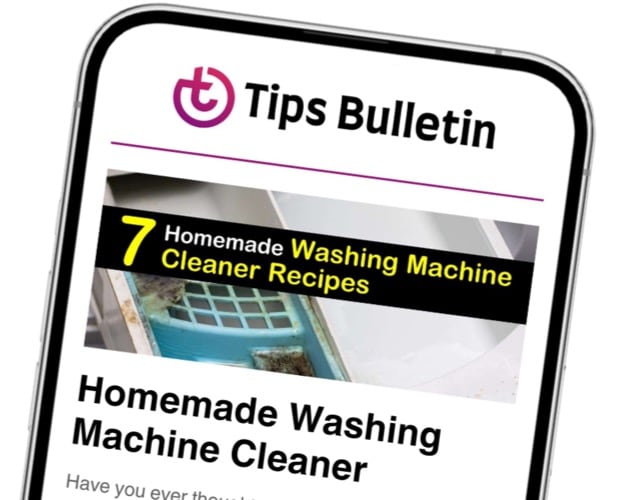 Finally, an email that Transforms Your Home.
Get the latest home and garden tips from our experts, delivered straight to your inbox.
Is There a Way to Prevent Fleas on My Dog?
In addition to using one of our homemade flea killer sprays, there is a spray you can make to repel fleas and ticks. The spray is safe to use on your dog's coat between shampoos and can also be used around the home and in the yard.
To make the spray, combine one cup of white vinegar and three cups of water inside a large spray bottle. Shake to mix well.
Make a dish soap and water spray and apply liberally around your yard to keep fleas out of your house. While this isn't a foolproof method, it does help.
Easy-to-Make Flea Shampoo Recipes
Homemade Flea Shampoo for Dogs
Our first homemade dog shampoo kills fleas and is an ideal choice for dogs with sensitive skin. Discover how this shampoo can get rid of fleas without irritating your dog's skin.
This shampoo can be mixed inside a spray bottle or an old condiment bottle. Pour all ingredients into the container and wash your dog as usual.
Shampoo should sit on your dog's coat for at least five minutes before you rinse it out. During those five minutes use a flea comb to remove any dead fleas.
Dry Flea Shampoo
Any dog that doesn't like water can be impossible to bathe. Dry flea shampoo cannot only be helpful in those situations; it is an excellent alternative to regular baths. Too many baths can cause skin problems in dogs, dry shampoos allow you to keep the fleas at bay without harming your dog's skin or coat.
Combine baking soda with cornstarch in a medium bowl. Add two drops of essential oil and stir to mix. Add two more drops if needed.
Work the powder into their coat with your dog over a towel, paying close attention to the groin, stomach, and neck. The essential oils in this dry shampoo will also keep flies off dogs.
Homemade Dog Shampoo with Coconut Oil
Using a homemade dog shampoo with coconut oil will help repel fleas and ticks, but will also take care of any bad odors or smells. Coconut oil soothes inflamed skin and leaves the coat shiny and healthy.
Pour all ingredients into a glass bottle. Secure bottle with lid and shake to mix all ingredients. Wash your dog, as usual, using homemade shampoo. Use shampoo on your dog weekly for the best results.
Homemade Flea Shampoo with Essential Oils
A homemade flea shampoo that contains aloe vera gel provides a soothing agent for your dog's inflamed skin. The aloe vera will also aid in hydrating your dog's coat giving it a sleek and shiny look.
Combine aloe vera gel, Castile soap, and water in a large bowl. In a second bowl combine the four essential oils. Add oil mixture to water solution and stir. Use a funnel to pour shampoo into a spray bottle.
When washing your dog allow the shampoo to sit for up to 10 minutes before rinsing well. Shampoo your dog once or twice a week until all fleas are gone. Essential oils can also be combined with a carrier oil as an effective tick repellent spray, too.
Lemon Flea Shampoo for Dogs
Lemon flea shampoo kills fleas on your dog and leaves them smelling clean and fresh. The other benefit to using lemon in a homemade flea shampoo is the lemon doubles as a flea repellent all season long.
For the best results use freshly squeezed lemon juice for this shampoo. After juicing enough lemons for a ½ cup of lemon juice in a medium bowl, add warm water and stir. Next, add baby shampoo and stir until combined.
The shampoo may be stored in a glass container until needed. Castile soap, which is made with olive oil, may be substituted for baby shampoo if your dog's coat requires a moisturizer.
Recipe for Homemade Flea Shampoo for Dogs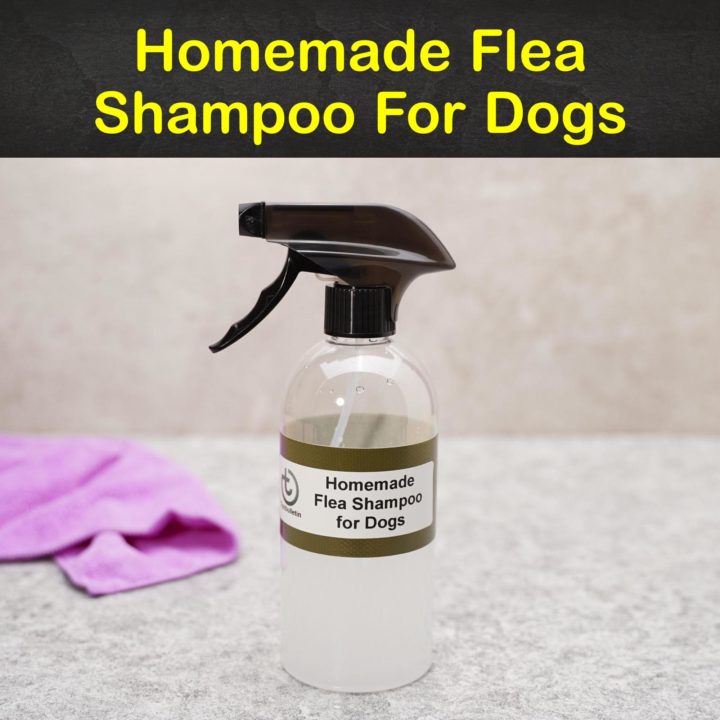 Homemade Flea Shampoo for Dogs
Gentle enough for your pooch but harsh on fleas!
Materials
2 ounces apple cider vinegar
2 ounces baby shampoo
4 ounces water
Tools
16-ounce spray bottle
Measuring cup
Flea comb
Instructions
Add the apple cider vinegar, water, and baby shampoo to the sprayer and shake gently.
Turn the bottle nozzle to "stream," and spray the dog's coat, rubbing in as you go.
Allow the flea soap to sit on the fur for at least five minutes.
While waiting, use a flea comb to brush through the fur to catch and dispose of dead fleas.
Rinse your dog well with clean, warm water.
Notes
White vinegar also works if you don't have any apple cider vinegar.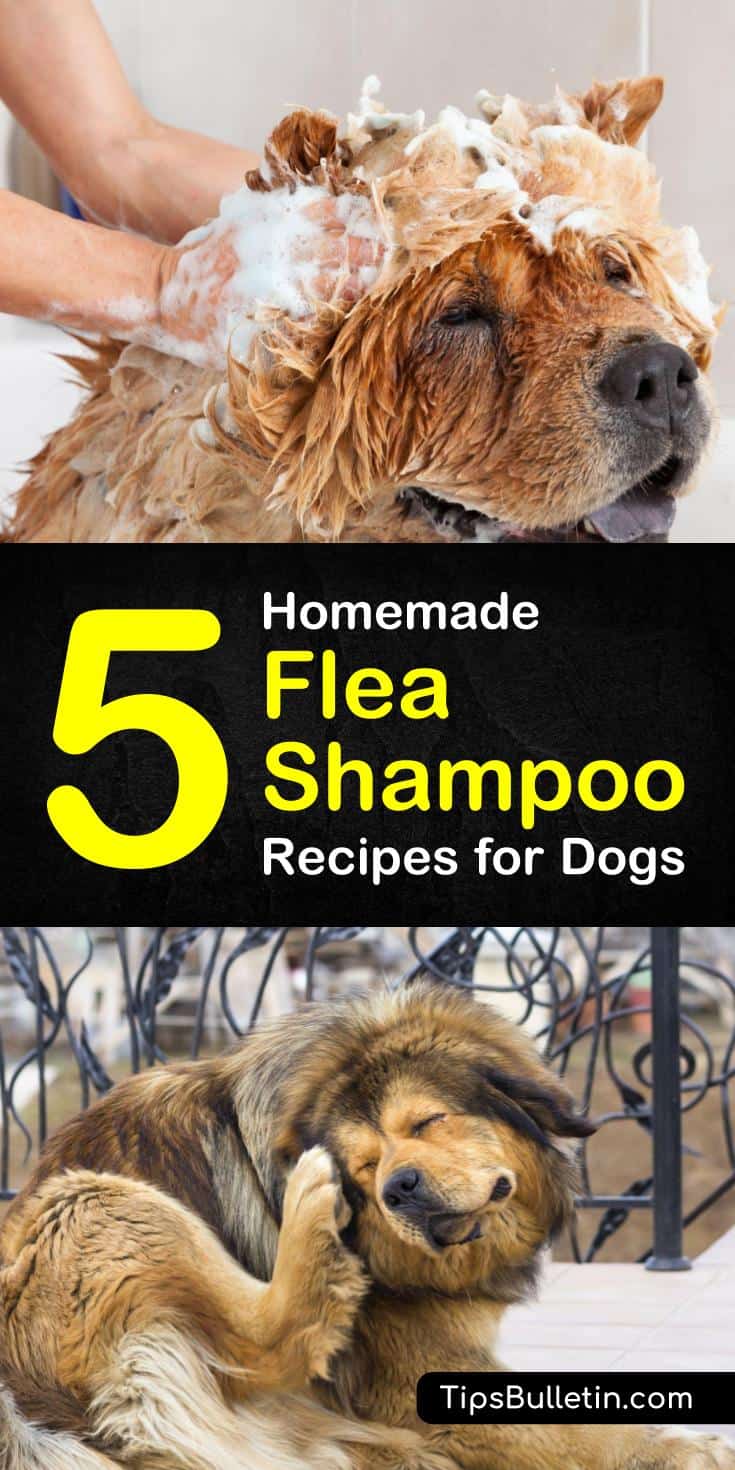 Thank you for reading about our homemade flea shampoo recipes for dogs. If you found any of our simple recipes helpful, please take a moment to share our post on homemade flea shampoo for dogs with others on Facebook and Pinterest.