I've found a fantastic way to get rid of fruit flies quickly and cheaply using items I already have at home.
Here's how I make an effective and budget-friendly fruit fly trap:
Grab a jar or any container.
Pour in some apple cider vinegar.
Add a couple of drops of dish soap.
Cover the jar with plastic wrap and secure it with a rubber band.
Poke small holes in the plastic wrap with a toothpick.
By following these easy steps, I can create a trap that lures in fruit flies with the irresistible scent of the vinegar. The dish soap breaks the surface tension, preventing their escape and leading to a quick solution to my fruit fly problem. It's incredibly satisfying and simple!
Fruit flies are a major annoyance. Homeowners typically notice the bothersome insects flying around the drain or garbage disposal or hovering around the fruit bowl. Fruit flies also like to spend time in and around potted plants. It might seem complicated to regain control of your house when dealing with a fruit fly infestation; luckily, a homemade fruit fly trap is an excellent answer.
Don't worry when you have an infestation. To reduce ideal circumstances for insect pests, try to eliminate as much moisture from food or plant waste as possible until you decide on the way to trap fruit flies to suit your preferences.
Look through your pantry and storage to see what you already have, and use one of the DIY fruit fly traps listed below to tackle your unwanted house guests. Once you learn how to make DIY fly traps, permanently keeping fruit flies out of your kitchen, houseplants, and overall home is easy.
Simple DIY Fruit Fly Traps to Fix an Infestation
Making a homemade fruit fly trap might sound daunting, but most options use everyday items you already have, and many even upcycle trash or food waste. DIY fruit fly traps provide bait and a situation or container from which fruit flies cannot escape. It's a simple way to keep flies out of compost and making them quick to remove from your house.
Fruit flies tend to gather where there are ample resources, such as moisture and an abundance of sweet or rotting foods to enjoy. Female fruit flies lay many eggs, and just a few insects soon become out of hand if left untreated.
When looking for a way to trap fruit flies, consider what's most important to you and your family. Would you prefer to use only natural and non-toxic methods in case your pets accidentally ingest something, or are you on a budget and looking to save money by reusing old items and food waste? There's a wide range of DIY fruit fly traps.
Homemade Fruit Fly Trap with a Bottle
The delightful scent of red wine attracts fruit flies, making it a fantastic bait for this DIY fruit fly trap using a plastic bottle and paper rolled into a cone shape.
Fill the empty plastic bottle halfway with leftover red wine, and insert a paper cone through the neck of the bottle. Set the bottle fly trap out in an area where fruit flies are disruptive. If you don't have wine, a little fruit juice works well, or mix up some sugary water.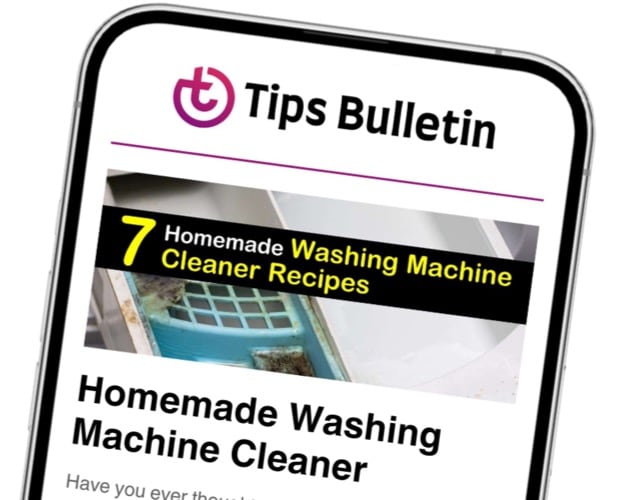 Finally, an email that Transforms Your Home.
Get the latest home and garden tips from our experts, delivered straight to your inbox.
To increase effectiveness, add a couple of drops of liquid dish soap to the bait mixture so the fruit flies become coated and cannot fly out of the liquid. When the bottle is full of dead flies, remove the paper cone, discard the bottle's contents, and reset the trap to avoid unwanted smells.
DIY Fruit Fly Traps with Overripe Fruit
A banana or fresh fruit is the perfect DIY trap for the adult fruit fly. This trap is a low-cost gnat-control tool to eliminate gnats without killing them. For a more humane method of addressing your fruit fly problem, use a fruit trap.
Put a banana or other overripe fruit item in a small bowl, and wrap it in plastic, ensuring it's entirely sealed. To let fruit flies into the dish, poke multiple small holes with a toothpick.
The fruit flies cannot escape once they enter the bowl to reach the bait. Once you capture several insects, take the homemade trap outside and remove the cover to let the fruit flies escape.
Homemade Fly Strips are a Way to Trap Fruit Flies
Hang DIY flypaper around your home where fruit flies gather. Only a few essential items are used to make your own flypaper. When the insects land on the paper, they get caught on the sticky surface and eventually perish.
Mix the white sugar, maple syrup, and brown sugar in a small mixing basin. Cut the paper into strips and coat it with the paste. The flavorful liquid attracts the gnats, which become stuck. Hang the flypaper strips close to fruit bowls and drains throughout the home.
Choosing the Best Bait for a Fruit Fly Trap
When using home remedies for trapping fruit flies, it's vital to know what to use as bait for the best way to catch a fruit fly. Fruit flies enjoy sweet and decaying things like leftover food or drinks, which lures them to your trap.
Trapping fruit flies does not require chemical or store-bought bait, and daily food scraps ensure great success no matter what type of trap you employ.
Fruit Fly Spray with Rubbing Alcohol
Alcohol's strong stench repels fruit flies, and when they contact it, it swiftly kills them. To make a DIY spray for fruit flies that really works, mix rubbing alcohol and water in a sprayer bottle in equal parts. Directly apply the liquid to the gnat-infested regions like the garbage disposal.
Alcohol may harm more fragile plants since it is incredibly dehydrating. If using on houseplants, spray this solution on a few leaves first to ensure it won't hurt them before using it widely.
Stop a Fruit Fly Infestation with Diatomaceous Earth
Diatomaceous earth powder offers no risk to people or animals and is safe to apply directly to plants. Its insecticidal qualities are well known; sprinkle it on the soil of house plants or around drains and the garbage disposal to get rid of fungus gnats.
The oils and waxes on the gnat's external cuticle are absorbed when they crawl over the powder, removing the waxes from the bug's body. The insects lose water through desiccation, and they eventually dehydrate and die.
Essential Oil Spray for Fungus Gnats
If you prefer a natural fruit fly control method, essential oils offer an ideal solution and work well on more than just fruit flies. Unlike chemical fly sprays, an essential oil spray includes non-toxic ingredients and doesn't put you, your family, or your animals at risk while still being tough on fruit flies.
Combine the ingredients in your preferred spray can and shake it for 30 seconds to ensure even blending. Spray the solution directly onto fruit flies and other insect pests.
Trap Fruit Flies using Apple Cider Vinegar
This fruit fly trap is cheap to make and easy to construct, and it kills adult insects before they produce more fruit fly eggs to expand the population. This vinegar trap works well to get rid of flies and is portable to the areas with the worst fly infestation.
Blend liquid dish soap, vinegar, sugar, and water in a Mason jar and seal the opening with plastic wrap held down with a rubber band. Carefully poke a small hole in the plastic wrap with the toothpick, taking care not to tear it. Repeat several times.
The flies are attracted to the vinegar's sweet and sour taste on the water's surface. The liquid dish soap decreases the surface tension and clings to the fruit flies to stop them from escaping the trap, and they drown in the liquid. Move the trap close to the fruit bowl, garbage disposal, or any place fruit flies are a nuisance.
Homemade Trap with Yeast
Make a gnat-killing solution by combining some yeast with water and a bit of sugar in a bowl. This trap gets rid of gnats in your house fast as the smell of yeast attracts the gnats.
Cover the bowl tightly with a layer of plastic wrap and add tiny holes in the covering. The gnats enter the holes to get to the yeast, but they drown because they can't get out.
Cinnamon Destroys Fruit Flies
This common spice possesses antibacterial, antimicrobial, and pesticide properties, making it perfect for a fruit fly issue. Sprinkle cinnamon powder over any soil with fungus gnat infestations or in regions where there are a lot of gnats for an all-natural method to get rid of fruit flies and gnats.
The benefits of cinnamon include its simplicity, safety for both children and animals, and wonderful aroma, making it an effective natural treatment for gnats and fruit flies.
Repel Fruit Flies Using Essential Oils
Essential oils repel numerous insects. Add a fruit fly repelling essential oil to your diffuser at the first indication of a gnat invasion.
These oils are also excellent to use topically in mosquito-prone areas. Mix a few drops of your favorite scent with a carrier oil like coconut oil and apply directly to your skin to avoid itchy bites.
White Vinegar and Baking Soda Drain Solution for Fruit Flies
Gnats frequently gather around sinks because they are attracted to the rotten fruit and food in the drain or garbage disposal. These locations require a drain treatment since they are difficult to physically clean. A blend of baking soda and white vinegar cleans difficult-to-reach areas inside the drain and uses no toxic chemicals.
Sprinkle lots of baking soda powder down your kitchen drain and follow it with a cup of white vinegar. The two products combine, creating fizzing and bubbling. Let the baking soda and vinegar linger in the drain for a few hours.
Rinse well and boil water to wash the dead gnats down the drain. The cleansing ability of the solution eliminates any gnats and organic materials.
A Honey Trap is a Most Effective Fruit Fly Trap
Sweet sticky honey lures plenty of adult flies to the trap to remove them from your space. To create this fly trap, you only need colored paper, glue, popsicle sticks, and honey. Cut the colored paper into strips, and glue the strips on the sticks. Cover each paper strip with a thick coat of honey.
Place honey traps in the soil of your indoor plants or anywhere in your house where gnats are a problem. The tasty honey and bright colors attract the gnats to the traps and stick to the honey, making them easy to toss in the trash.
Baking Soda Spray for Your Fruit Fly Problem
Baking soda has many uses, from cleaning products to personal care and as a pesticide. This baking soda spray uses simple ingredients and is cost-effective.
To eradicate your fruit fly infestation, add the ingredients into a spray canister and spray liberally on any fruit fly activity.
Insecticidal Soap Kills Pesky Fruit Flies
Whether you prefer to purchase insecticidal soap from your local gardening store or mix your own, it's straightforward to use to destroy fruit flies.
Combine and spritz onto the soil of your houseplants daily. Although this homemade fruit fly spray is free of harmful pesticides, it kills the pests without endangering the plants.
Fruit flies are bothersome and make your home seem unhygienic. They spring up quickly and make it unpleasant to be in their vicinity. Fortunately, many DIY fruit fly traps are a breeze to assemble and take care of the issue fast. If you have persistent pest problems, consider contacting a local pest control company to employ professional support.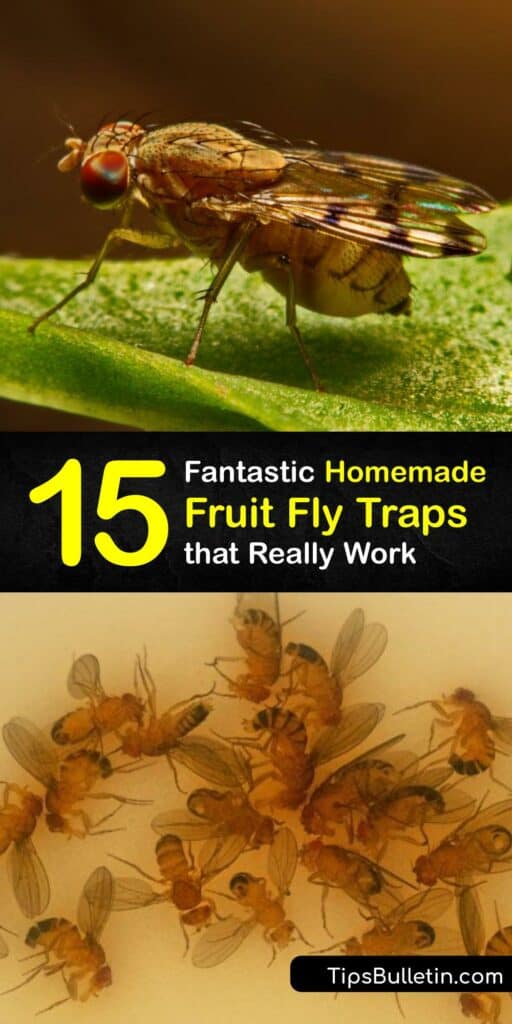 If you loved this article on homemade fruit fly trap ideas, please share these brilliant tips on DIY fruit fly traps with your friends and family on Pinterest and Facebook.