Are you looking for a highly useful, affordable, and convenient laundry detergent to use on all types of clothing? Have you been looking in all the wrong areas? Finding a liquid laundry soap that gets the job done and allows you to save a few extra bucks is challenging.
However, have you ever considered creating a homemade liquid laundry detergent to solve all your dirty laundry issues? If you're in search of finding a DIY liquid laundry soap, these tips and tricks will help you do just that.
Here, you'll learn how to combine simple ingredients like bar soap, baking soda, hot water, and washing soda to make the perfect homemade laundry detergent. Also, you'll get the opportunity to learn how to remove all sorts of stains from your clothing, including but not limited to oil stains, tea stains, and grease stains!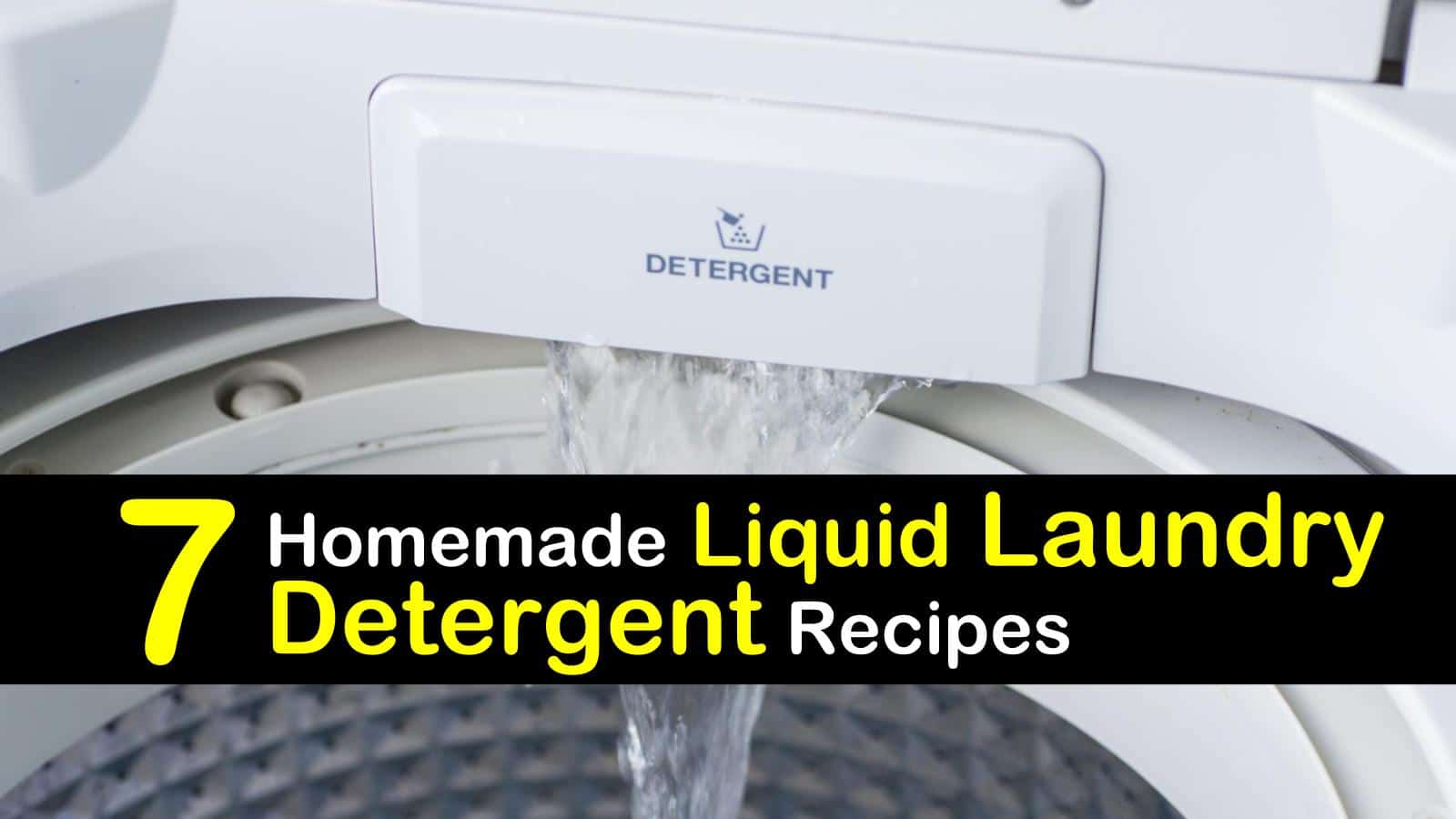 Super-Simple DIY Liquid Laundry Detergent Recipes
If you're looking for a high-efficiency liquid laundry detergent recipe to combat your sensitive skin issues, you'll be delighted to use these liquid version options found in this article.
Homemade Liquid Laundry Soap for All Stains
Going to the local convenience store and spending approximately $5-$10 on an efficient liquid soap for your load of laundry is not ideal. Also, knowing that a small container of expensive liquid detergent will not get you far in your laundry cleaning doesn't help, either. Don't worry just yet, a homemade laundry detergent for HE washers is coming to your rescue.
First, boil one gallon of water and pour it into a large bucket. Then add the Borax and washing soda and mix the ingredients until they are fully dissolved. Boil one quart of water and add in the grated soap.
Mix the ingredients until fully dissolved, add this solution to the already mixed solution in the bucket. Stir both liquids together. Add the last gallon of boiled water and stir until thoroughly mixed. Allow the fluid to cool down before use.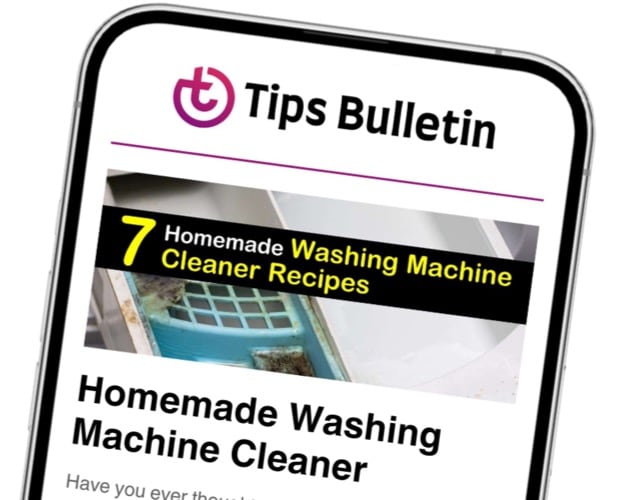 Finally, an email that Transforms Your Home.
Get the latest home and garden tips from our experts, delivered straight to your inbox.
Borax-Free Laundry Soap
Some of your laundry detergent recipes may require too much time and effort. For instance, grating soap all the time and using ingredients like Borax may not appeal to your sense of DIY liquid laundry soap. That's okay, because there are other recipes that can be made in small batches as well as big batches, and they require minimal effort.
Boil water. Pour washing soda into a bucket and mix with two cups of boiled water. Once fully dissolved, add one tablespoon of baking soda at a time until mixed in thoroughly.
Pour in Castile soap and mix until fully dissolved. Add the remaining cups of boiled water and mix. Allow cooling before use.
Homemade Laundry Detergent using Fels Naptha
Ingredients such as white vinegar, an essential oil, and cold water are used for some soap recipes, but that's not the case with this one. Try using this detergent recipe next time you get oil out of clothes.
Start by boiling the water. On the side, mix the Borax and washing soda in a relatively large bowl. Then, grate the bar of soap and add the grated soap into the boiling water. Stir for approximately fifteen minutes and make sure the fluid does not over boil.
Add the rest of the ingredients and mix until fully dissolved. Add in four more cups of warm water, not boiling, and allow to sit for six hours. It should then form a jelly-like substance, to which you will then whisk together to transition it into a liquid.
DIY Detergent using Non-Harsh Chemicals
Not all DIY homemade liquid laundry detergent recipes can be cheap and easily accessible; that's the case with this one. However, this homemade laundry soap will help you avoid using hazardous chemicals in your washing machine, which may make this the best detergent for baby clothes.
Cut the Castile soap into large chunks using a knife. Then, grate the soap and blend it until it has turned into a powder-like substance. Place the powder into a pot and bring water and powder to a medium leveled heat until fully dissolved.
Pour this mixture into a 5-gallon bucket and add in washing soda, baking soda, and Borax. Add enough hot water (avoid the use of hard water) until the bucket is full and mix ingredients thoroughly.
If you decide to use essential oils, do not add until the mixture cools. The next day, the mixture should become a gel-like substance. Always shake and stir before use.
If you have oil spots on any clothing, before washing, use a little of this homemade detergent as a DIY degreaser for clothes. Add the soap to the stain, rub it in with your fingers or a toothbrush and throw it in the wash. No more grease stain!
Homemade Detergent with Liquid Castile Soap
We understand that grating Castile soap all the time is not time-efficient. That's why we've gathered the resources you'll need to make homemade laundry detergent with liquid Castile soap.
Start by stirring in baking soda and sea salt to two cups of boiling water. In a separate container, mix the soap with the hot water. Stir constantly to ensure the mixture does not keep gelling up.
Mix both solutions and add more hot water until the gallon container is full. This recipe is especially suitable for the washer machine that is a front loader or that requires front loading to get started.
Liquid Laundry Detergent using Store-Bought Ingredients
For this recipe, you'll have to go to the local grocery store to gather ingredients. Not all components will be extremely cheap, but they won't be pricey, either.
Shave one bar of soap and add one cup of Borax and one cup of baking soda and mix thoroughly. Then, use one tablespoon per small load of laundry and two to three tablespoons for a more significant load!
No-Grate Laundry Detergent
This super easy recipe will have you wishing you found the solution to your laundry problems much sooner!
Boil the water, add the ingredients, and mix until thoroughly blended and you're all set to go!
Clean clothes are a must, and cleaning those close with a DIY liquid laundry soap is even better! Here, you've learned how to create your choice of homemade laundry detergents to share with your family and friends using non-hazardous and non-chemically related ingredients. I bet you can't wait to give it a try sometime soon!
Recipe for Homemade Liquid Laundry Detergent
Homemade Liquid Laundry Detergent
Costs just pennies and works like a charm!
Materials
1 bar Castile soap
2 cups water
4 ounces baking soda
8 ounces washing soda
8 ounces Borax
15 drops lavender essential oil
Hot water
Tools
Grater
Measuring cup
Saucepan
Stirrer
5-gallon bucket with lid
Instructions
Grate the bar soap and add to the saucepan with two cups of water.
Heat on medium until soap dissolves completely.
Carefully pour the mixture into the bucket and add washing soda, baking soda, and Borax.
Stir well.
Slowly add hot water to almost the top of the bucket.
Stir again.
Put on the lid and wait at least 24 hours.
Add the lavender essential oil and stir.
Use 1/2 cup per normal load of laundry.
Notes
Stir the detergent gel before each use.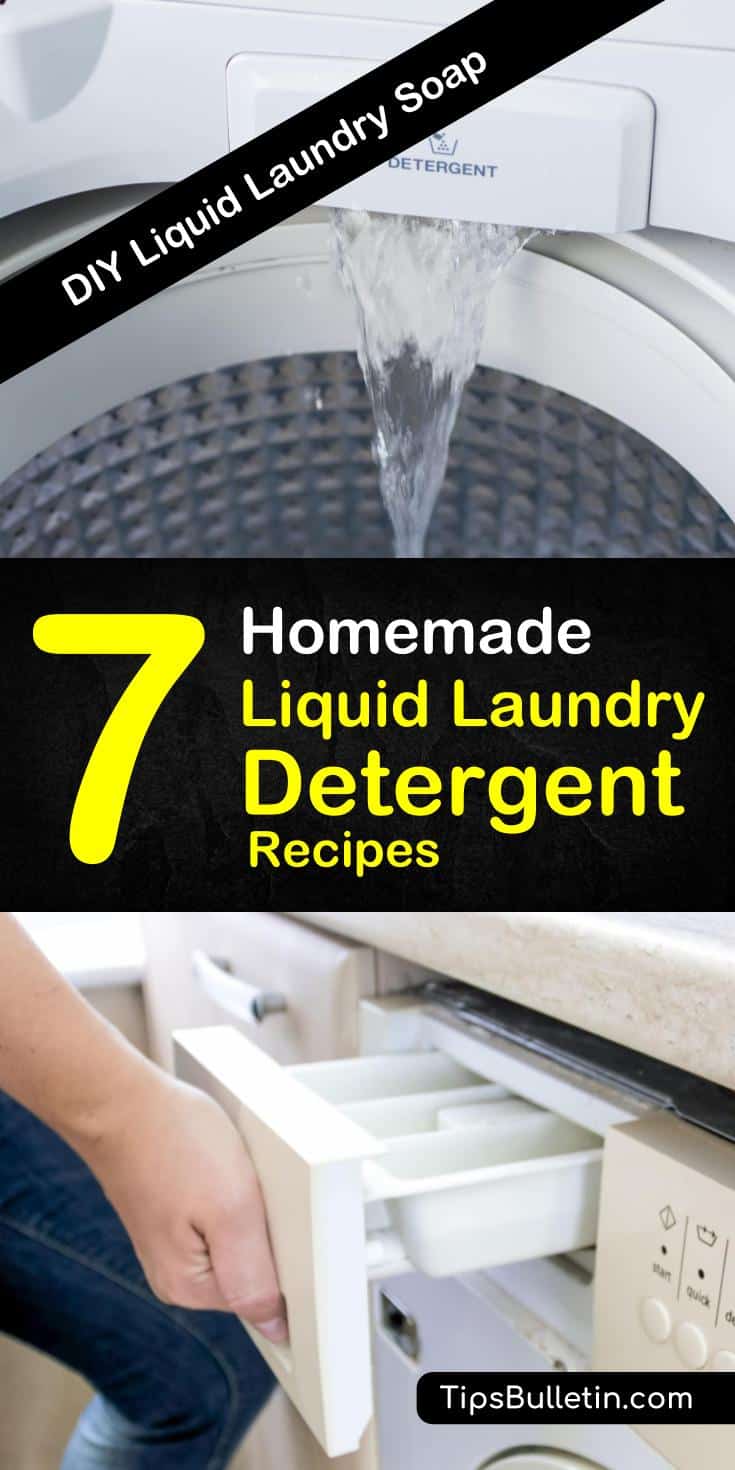 If you liked our tips and tricks on how to make homemade liquid laundry detergent, please share on Facebook and Pinterest with your family and friends.