There is nothing more annoying than when you are trying to get ready for your day, and then you find yourself focusing more on the streaks across the bathroom mirror rather than the teeth you are supposed to be brushing. Or maybe you've walked out of the room for two seconds, and then you come back to little handprints all over the windows.
Regardless of what made your mirrors and glass foggy or dirty, these homemade mirror cleaner tips and DIY recipes are sure to help you keep everything looks bright and sparkly with your new, very own cleaners.
This article showcases a comprehensive list of various methods and cleaning recipes to make your own cleaners. These cleaners will help make maintaining your glass surface that much easier. With cleaner mirrors, it'll be easier to focus on the task at hand, and with cleaner windows, you'll be able to let more natural light brighten up your home.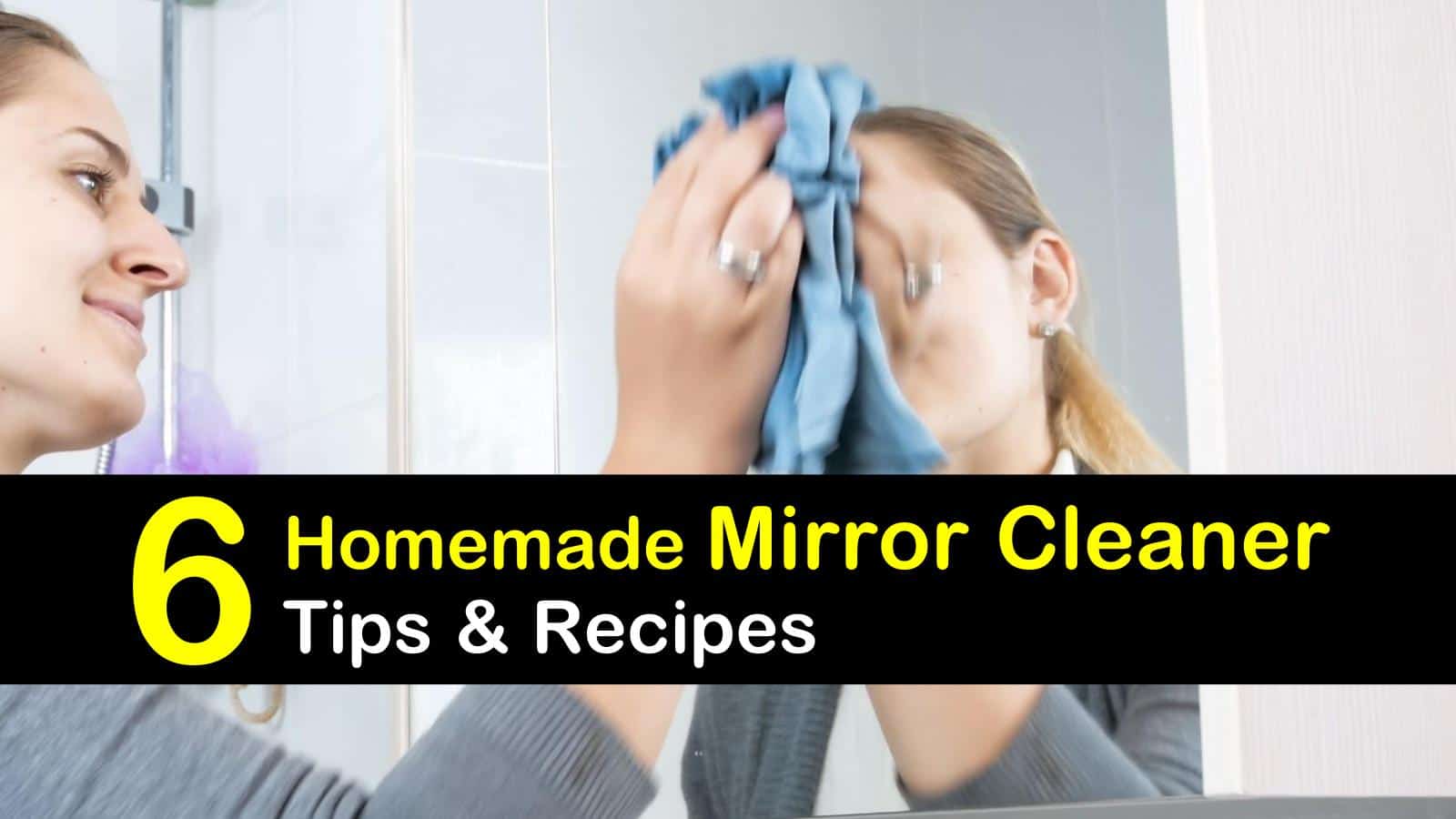 Amazingly Simple Recipes for a DIY Mirror Cleaner
With your DIY mirror cleaner at the ready, you will be able to tackle any streaky mess. Don't forget: these tips and recipes will work better with soft water, so if you have hard water at home, you may have to do a little bit more scrubbing.
It's important to note that not only can you clean mirrors with these DIY recipes, but you can also clean other surfaces, too. Cleaning windows in your house or on the car or cleaning foggy headlights has never been easier with these solutions. You probably won't even have to buy supplies, as you likely already have them at home.
The Original DIY Mirror Cleaner: Rubbing Alcohol
The tried and true, old school method of cleaning mirrors is rubbing alcohol. All you need to do with this classic all-purpose cleaner is dampen some paper towels or a microfiber cloth and gently wipe down the mirror. Once it dries, you will have a clean, streak-free mirror.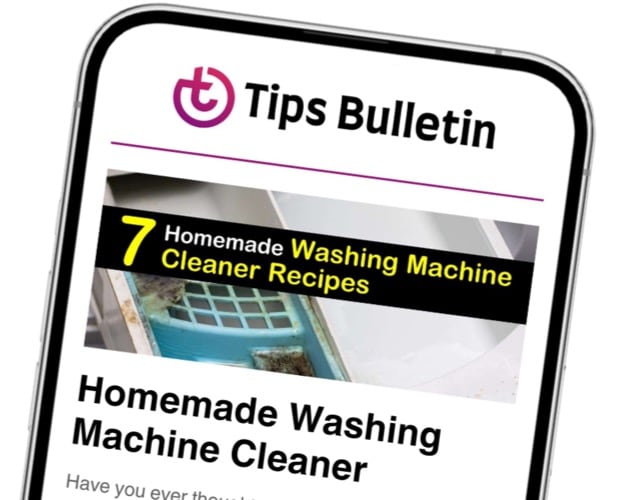 Finally, an email that Transforms Your Home.
Get the latest home and garden tips from our experts, delivered straight to your inbox.
This trick is particularly helpful when you have tougher stains, like dried makeup. Not only can you clean your mirror with rubbing alcohol, but you can also clean your faucet and sink.
Just a quick wipe-down will make your fixtures look bright and shiny again. You can also use isopropyl alcohol (a slightly different concentration of rubbing alcohol ..), but it may not have the same disinfecting qualities.
Use Vinegar and Dish Soap for an Easy Do-It-Yourself Mirror Cleaner
If you have some white vinegar hiding in your cleaning products, then you're halfway there. You can use your go-to cleaning products to create an easy homemade glass cleaner recipe.
Pour the ingredients into a spray bottle. Then, you want to fasten the spray nozzle back on and swish the contents around to mix it. You then spray the mirror or glass with the cleaner and wipe it off with some paper towels or a microfiber cloth.
This recipe is similar to a favorite trick for how to clean glasses that might be worth using on your spectacles.
Windex
A lot of people get frustrated with Windex because they think it leaves streaks behind. Chances are, it isn't the Windex, it's something else, so don't throw out your bottle of Windex just yet.
To make sure this famed window cleaner leaves you streak-free, there are some extra steps you can take to achieve that crystal clear goal. When you see a streak on a window, chances are its dirt or grime.
Take a paper towel or cloth, dampen it with some water (and a little dish soap, too, if the window looks particularly bad), and wipe down the surface and dry it. Then, you want to go back over with some Windex, spray the window, and then wipe it down again.
Baking Soda and Vinegar
This easy step by step process for cleaning windows with vinegar is sure to get your windows clear. Here are the necessary tools.
Mix the water with the white vinegar. Have ready in a spray bottle. Then, dampen one of the cloths with tap water and sprinkle with the baking soda and scrub the window.
Then moisten the second cloth with tap water and wipe down the window. Spray the window with the water and vinegar mixture, then dry with the last towel. You can add this method to your all natural glass cleaner tricks and homemade cleaners.
Homemade Mirror Cleaning with Citrus Essential Oil
If you want to mask that vinegar smell, you can follow this glass cleaning recipe to create an essential oil cleaner.
Pour these ingredients into a large (at least 32 ounce) glass spray bottle. A glass spray bottle is preferred to help maintain the essential oils, but plastic is fine.
Swish the bottle around to mix all of the ingredients. Then, spray whatever glass surface you need to and then store the remaining glass cleaner in a cool, dark place. This glass cleaning recipe is just another window washing solution of many that you can add to your ever-growing arsenal of homemade cleaners.
Other Uses for Your Homemade Mirror Cleaner
Stainless Steel
Everybody who has ever had a stainless steel appliance has known the pet peeve that is fingerprints and streaks on the surfaces.
Luckily enough, that white vinegar you've used in every DIY mirror cleaner recipe in this list is an excellent all-purpose cleaner that will also lift those pesky fingerprints off the stainless steel surface. Just dampen some paper towels with the vinegar and wipe down. Be sure to wipe with the grain!
Hopefully, this list of homemade mirror cleaners was helpful to you and you can use some of these cleaning recipes yourself.
Whether you need to clean a bathroom mirror or clean a wall of windows, everybody could use some proper DIY methods for a mirror cleaner and a glass cleaner because the only good streaks are no streaks.
Recipe for Homemade Mirror Cleaner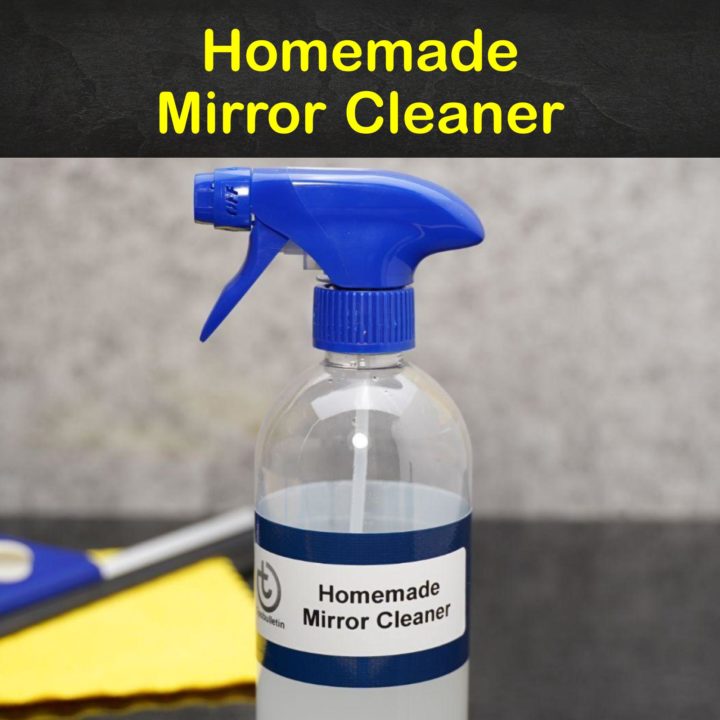 Homemade Mirror Cleaner
Your mirrors and glass will sparkle!
Materials
1/2 tsp orange essential oil
2 ounces rubbing alcohol
2 ounces white vinegar
24 ounces of bottled water
Tools
32-ounce glass spray bottle
Teaspoon
Measuring cup
Microfiber cloth
Instructions
Add the liquid ingredients to the sprayer.
Shake to mix well.
Spray the mirror or other glass surface and wipe dry with a microfiber cloth.
Store the cleaner in a cool, dark area.
Notes
Use bottled or filtered water instead of tap water to prevent streaks.
If you know someone who may benefit from these homemade mirror cleaner tips, please share these natural mirror cleaning recipes and tricks on Pinterest and Facebook!