Making a homemade mosquito trap is a practical and cost-efficient way to reduce mosquito populations in your environment.
Here's how to create your own effective trap:
Mix warm water and brown sugar to create a sweet solution.
Add dry yeast to the mixture to generate carbon dioxide, attracting mosquitoes.
Cut a plastic soda bottle and invert the top to create a funnel.
Pour the mixture into the bottle and place it in a mosquito-prone area.
Replace the bait mixture regularly for continuous effectiveness.
To successfully build this trap, start by gathering a two-liter plastic soda bottle, a cup of brown sugar, a packet of dry yeast, and four cups of warm water. Cut the top third of the soda bottle and invert it into the bottom section to create a funnel shape. In the lower part of the bottle, combine the warm water and brown sugar until the sugar dissolves.
Sprinkle the yeast into the mixture without stirring to kickstart carbon dioxide production, which mimics human breath and entices mosquitoes. Secure the inverted top piece of the bottle with tape if necessary. Finally, place your DIY mosquito trap in an area where you notice significant mosquito activity and let the trap do its work. Remember to check and refresh the bait mixture every couple of weeks to maintain the trap's effectiveness.
Unless you live in the Arctic, you undoubtedly deal with mosquitoes for several months every year. Their presence is annoying, and they often leave you suffering from itchy mosquito bites. Learn how to make homemade mosquito traps using household items and simple solutions for inside and outside use.
The world is full of mosquito species, like the Yellow Fever Mosquito (Aedes aegypti) and the Asian Tiger Mosquito (Aedes albopictus), and they have been around for over 100 million years. However, it's the female mosquitoes that are most troublesome since they are the ones that feed on blood, spreading diseases like dengue, West Nile, and Zika virus.
There are many conveniences in our modern times, including the invention of bug sprays. Still, many of these products contain chemicals, and constantly applying them to the skin may cause irritation or damage. Fortunately, there are natural and safe ways to trap and eliminate these pests to make your time outdoors more enjoyable and mosquito-bite-free.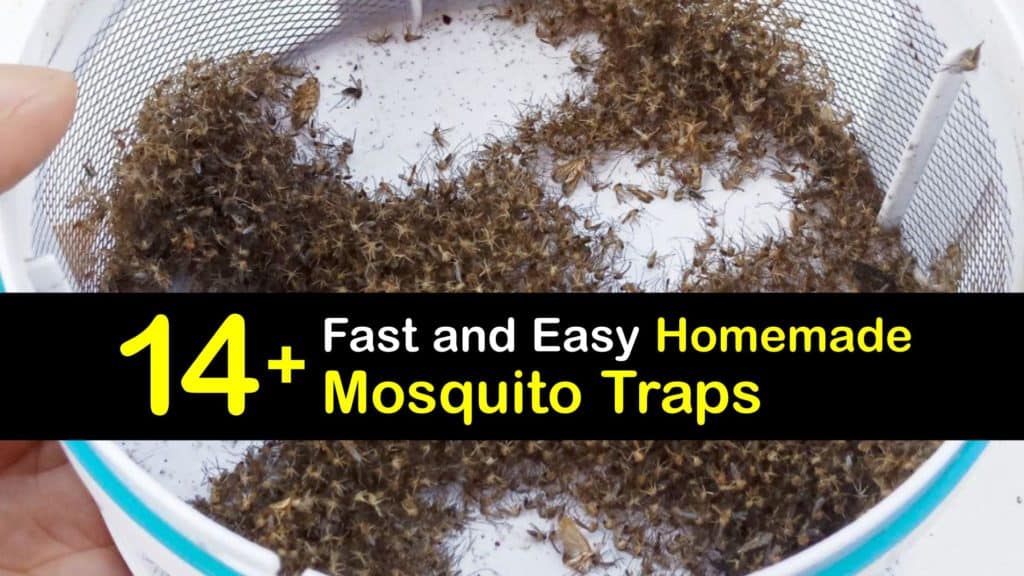 Using Traps to Eliminate Mosquitoes
We release carbon dioxide as we breathe and chemical signals from our skin that attract Aedes mosquitoes, which means they always know exactly where to find us.
Placing traps around the vicinity draws these pests away from you to the trap, where they reach their demise. Here are several different ways to trap mosquitoes to keep your home and yard mosquito-free.
Is It Easy to Trap Mosquitoes?
It's pretty easy to trap mosquitoes; however, it's vital to understand what these pests like to draw them away from you and to the trapping system. Discover what attracts mosquitoes to help you choose the best baits for your traps.
Knowing what mosquitoes are attracted to is essential to determine the best bait for a mosquito trap. These insects are attracted to CO2, floral scents, and sweet smells like the carbon dioxide we exhale, perfumes, deodorant, and certain flowers.
They seek shelter in cool areas out of direct sunlight and love dark colors. Furthermore, they congregate near water since they require a water source to lay eggs. While you can grow a variety of plants that keep bugs away, using traps along with them ensures even more success in getting rid of the pests.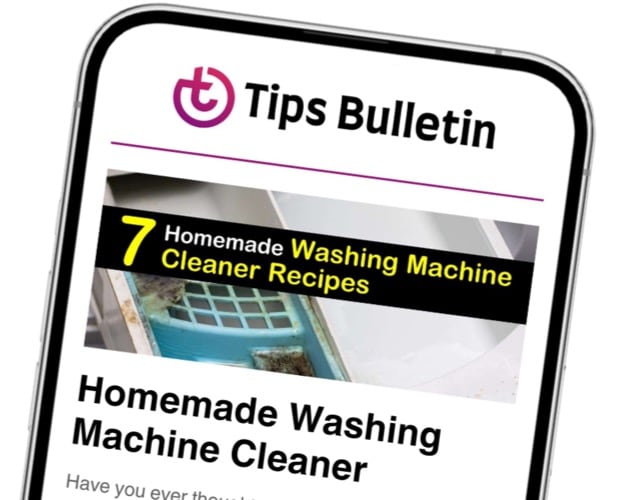 Finally, an email that Transforms Your Home.
Get the latest home and garden tips from our experts, delivered straight to your inbox.
Where is the Best Place to Put Homemade Mosquito Traps?
Once you decide which trapping system and bait to use to eliminate mosquitoes, it's a good idea to position them in optimal areas. Follow these location tips for setting up your insect trap to fight a mosquito infestation and take back your home.
Mosquito Trap Placement
The most obvious place to position a mosquito trap is near where you spend most of your time outdoors, like near a patio or porch. Keep in mind that these insects usually fly four to six feet above the ground. Some traps release a smell into the air that attracts mosquitoes, and these are ideal for hanging in a low tree or elevated area where the scent carries in the air.
To eliminate mosquitoes throughout your location, consider placing the traps around the perimeter of your yard in cool, dark areas, between shrubs, beneath shady trees, and near water sources.
DIY Mosquito Trap with Banana Peels
Instead of tossing your banana peels, why not save them to deter the mosquito? This Amish-style, DIY mosquito trap gives off a scent that draws mosquitoes and other flying insects. After smelling the aroma, they fly into the trap and drown in the liquid.
Fill a plastic soda bottle with water, vinegar, and sugar, and shake the container well to mix. Slice the banana peels into thin strips, slide them into the bottle, and use a utensil to submerge them. Tie a sturdy string around the bottle's neck and hang it from a low branch in a tree or set the trap near your seating area.
You will probably find that this also serves as a great homemade fly trap. You may even catch a few other unwelcome insects at the same time.
Using Brown Sugar and Yeast to Trap Mosquitoes
This DIY mosquito trap produces carbon dioxide, tricking the mosquitoes into thinking they've found a human or animal food source. Instead, the insects find themselves in a trap that they cannot escape.
To make a DIY gnat trap without vinegar that also works on mosquitoes, cut the top one-third off a plastic soda bottle and invert it into the bottom section to create a funnel trap. Pour water into the container and add the brown sugar and active yeast.
Stir the liquid to produce carbon dioxide, pour it into the bottle trap, and place it in a desirable location to capture mosquitoes. This homemade fruit fly trap will catch a variety of undesirable bugs and it's easy to empty and reuse.
Making a Mosquito Trap with Vinegar and Baking Soda
We often use vinegar and baking soda to unclog drains and clean stubborn stains. However, combining these ingredients causes a reaction that creates carbon dioxide that attracts the female mosquito. Here is how to trap mosquitoes with this powerful combination.
Use a knife to cut the upper section off a plastic soda bottle, flip it over, and set it into the bottom to create a funnel. Pour apple cider vinegar into the container, add the baking soda, and set the trap in an area where you notice mosquito activity.
Make a Dish Soap and Light Mosquito Trap
One of the easiest home remedies for trapping mosquitoes is the dish soap and light trap. These pests can stand on water – tricking them with soapy water instead of plain water causes them to drown.
Fill a tall, slender container one-third of the way with water, add the dish soap, and stir the liquid to combine. Set the trap in an area with mosquito activity and position a flashlight three inches over the top of the container.
You may need to use string or duct tape to secure the trap and light. For example, tape the mosquito trap to a tree, tie the string to the light, and hang it from a branch over the trapping container.
Using Dish Soap and Vinegar to Trap Mosquitoes
Another way to trap mosquitoes is to combine apple cider vinegar with dish soap. The vinegar draws the pests with its scent, and the dish soap sticks to the bugs, making them unable to fly out of the trap.
Slice the top off a plastic soda bottle and invert it into the bottom to create a funnel trap system. Pour the vinegar into the trap, add the dish soap, and swirl the container to create a mild soapy solution. Set the bottle in a highly active mosquito area and replace it as needed.
Making a Fan Trap to Eliminate Mosquitoes
The most effective mosquito trap is the fan trap, and it has a different design than many of the other traps. The fan sucks the flying pests into mosquito netting, where they cannot escape and eventually dehydrate and die.
Cut a piece of mosquito netting to make it slightly larger than the perimeter of your fan. Set the fan on a low table and secure the net to one side of the fan with binder clips.
Pick an area where you plan on spending your time outdoors and turn on the fan. As the mosquitoes are drawn to you, the fan sucks them through the netting, where they get stuck and die.
How to Use a Fly Trap to Eliminate Mosquitoes
A sticky fly trap is helpful if you don't have the time or ingredients to make a homemade mosquito trap. While they don't kill as many mosquitoes as some other traps, they lower the mosquito population, and they are simple to set up and take down.
Mosquito Sticky Trap
Various styles of sticky fly traps are available at your local store, from long strips to flat traps, and they all work well to eliminate bugs. Hang them from low branches on trees, bushes, or other areas where mosquitoes congregate.
Not only does the trap collect mosquitoes, but it captures fruit flies, stink bugs, and other pests. Use caution when setting up the traps since they stick to pets and even you if you forget where they are.
Boric Acid Traps and Kills Mosquitoes
Boric acid kills a variety of insects, including mosquitoes. The key is to trick the bugs into drinking the poison by flavoring it with fruit juice. Here is how to set up a boric acid mosquito trap to eliminate a mosquito problem.
Slice off the top third of a plastic bottle and flip it over before placing it into the bottom section to form a funnel. Pour fruit juice into the trap and add a small amount of boric acid. Swirl the container to mix the ingredients and set the bottle in an area with mosquito activity.
Trapping Mosquitoes with Dry Ice
CO2 traps effectively draw mosquitoes to a specific area, and dry ice is one of our favorites. This inexpensive source of carbon dioxide attracts mosquitoes to a UV light trap and away from you. Note that safe handling is necessary when setting up this trap.
Dry ice is frozen carbon dioxide, and it's crucial to wear gloves while handling the ice. Place the dry ice mosquito bait inside a cloth bag and hang it from a tree over your ultraviolet trap. Set the trap up in an area with excessive mosquitoes and keep it out of the reach of children and pets.
Natural Ways to Keep Mosquitoes Out of the Yard
While traps are great for catching these flying pests, there are other ways to keep them from ruining your outdoor activities. Explore these tips for repelling mosquitoes from your yard naturally.
Birds, bats, fish, frogs, turtles, and dragonflies are natural predators of mosquitoes, and inviting them to your yard is a great way to keep the mosquito population under control. In addition to predators, many plants are excellent at repelling these pests.
Mosquitoes avoid areas with marigolds, catnip, citronella grass, rosemary, basil, scented geraniums, bee balm, and other growing plants. Mosquitoes hate several essential oils that we enjoy, such as lavender, lemon eucalyptus, thyme, tea tree, and cinnamon essential oil.
Do Bug Zappers Keep Mosquitoes Away?
We're all aware of how well bug zappers kill many flying insects. The bugs fly towards the light and are zapped out of existence. But, do these units help to keep mosquitoes away from the area?
Bug Zappers and Mosquitoes
Bug zappers kill over 10,000 insects in a single night by drawing them to their death with ultraviolet light. Unfortunately, the bug zapper is not as effective at eliminating mosquitoes as other flying pests since the mosquito requires bait to attract them.
Stop Mosquitoes from Getting Inside the House
While dealing with mosquitoes outside is bad enough, it's even worse if they make their way indoors. Learn simple ways to stop these pests from invading the inside of your home.
Check all your window screens for holes or tears and replace or repair them with screen patches to keep mosquitoes from having convenient access inside your home.
Use weather stripping to seal door gaps and caulk to fill in cracks and other entry points. Avoid leaving the door open for long periods when entering and exiting your home, and use indoor mosquito traps if you discover them inside the house.
Ways to Prevent Mosquitoes in the Yard
Bug traps and sprays are great for controlling the mosquito population. However, there are other steps you can take to ensure these insects do not infest your backyard. Discover how to maintain the area around your home to ensure mosquitoes do not get out of control.
Plant mosquito-repelling plants around the perimeter of your home and set up bird and bat houses around the yard to make it inviting to these natural mosquito predators. Clean your gutters regularly, remove birdbaths and other areas of standing water, and keep your property free of excessive plant debris.
Set up mosquito bait and traps and apply a natural mosquito repellent when you plan on spending time outdoors, especially during the evening.
While removing stagnant water and performing other forms of mosquito control help keep these insects in check, there are still times when they become a problem. Fortunately, setting up homemade traps is easy, and all you need are a few basic ingredients.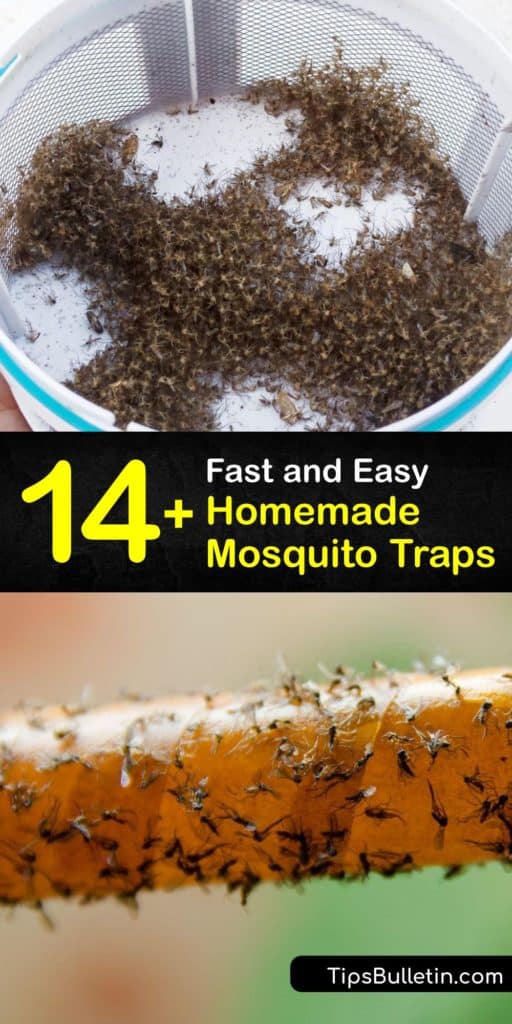 Now that you've discovered how to make homemade mosquito traps and keep your home and yard free of these troublesome pests, why not share our mosquito trapping guide with your family and friends on Facebook and Pinterest?