Bell peppers are versatile and enjoyable in almost any form, whether you enjoy snacking on them with some fresh vegetables and dip, tossing them into a salad, or adding them to your favorite entree. If your fridge is brimming with these seasonal veggies, you may be wondering how long do bell peppers last?
The answer to that depends on how you store them. When thinking about bell peppers, many people picture green peppers, but they come in four color varieties.
Green bell peppers have a mildly bitter flavor, while the yellow, orange and red bell peppers have a fruitier sweet flavor because they had more time to ripen. They also come in different sizes; the large scale ones that you are probably familiar with, and then there is a mini version of these sweet peppers that are great for snacking.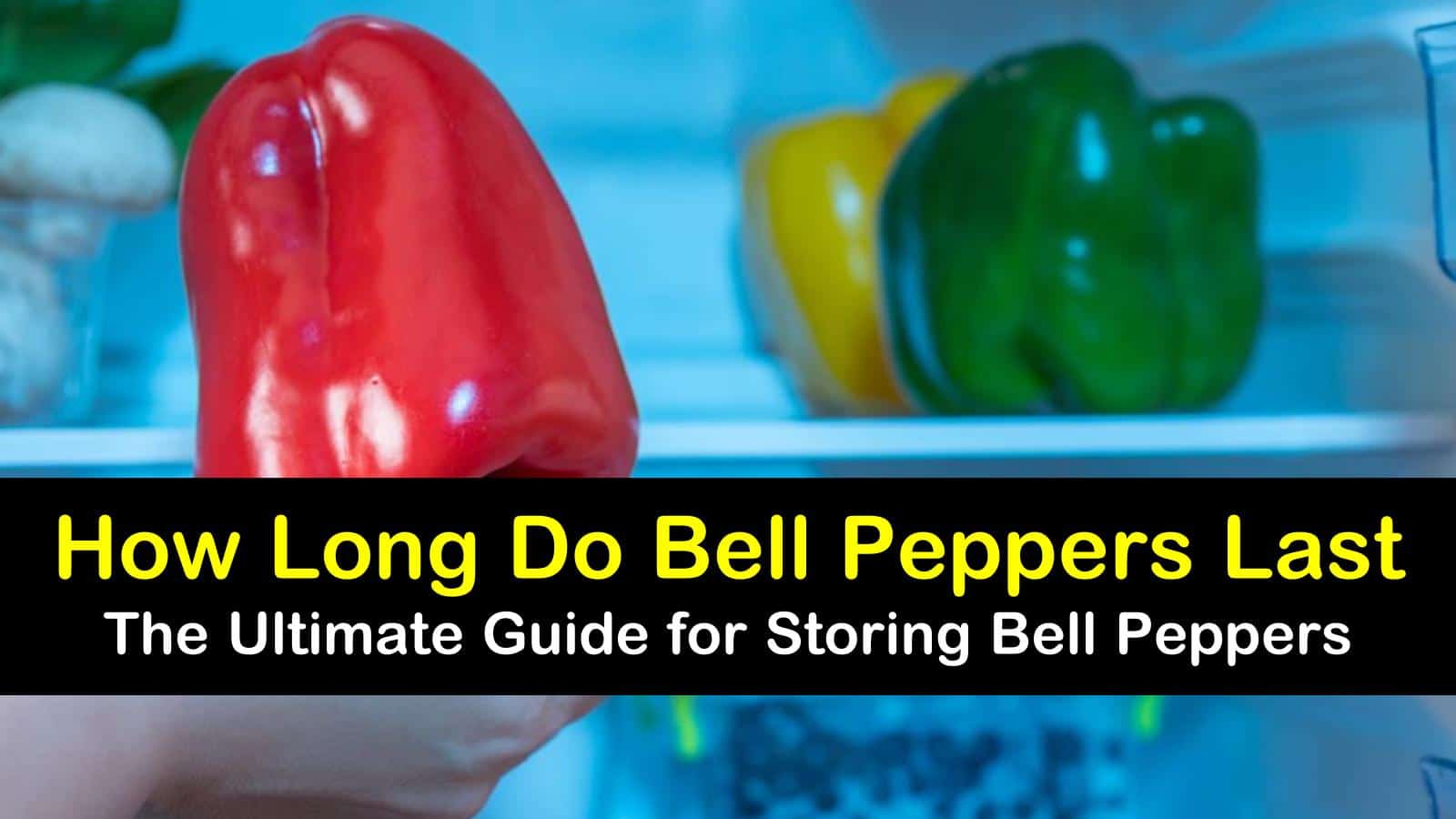 Do Bell Peppers Last?
Do you know what is a bell pepper? This yummy and colorful produce adds a lot to a recipe, from soups to stir fry.
Whether you are growing bell peppers indoors or in your garden, or even buying them from the store, you want to know all about this veggie.
The first question that you may have is how long do bell peppers last in the fridge? The shelf life of refrigerated whole peppers is about one to two weeks, but this can vary if the peppers have been sliced or chopped.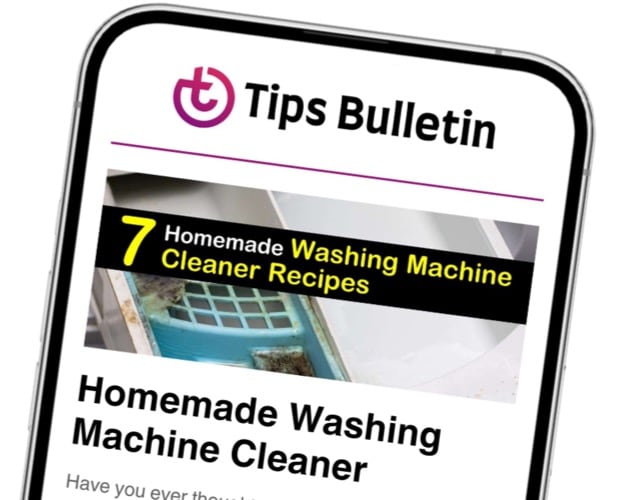 Finally, an email that Transforms Your Home.
Get the latest home and garden tips from our experts, delivered straight to your inbox.
This question is usually followed by, how long do bell peppers last in the freezer? You can generally store bell peppers in the freezer for up to one year.
There are a variety of storage methods for the refrigeration and freezing of fresh peppers. We'll show you how to keep peppers in both the refrigerator and freezer as well as what you can do with raw bell peppers that have begun to age and wrinkle.
Selecting the Perfect Bell Pepper
There are some things to look for when choosing bell peppers from the fresh produce section at the local grocery store to ensure that you are getting a good pepper that will not only be tasty but have a longer shelf life.
Healthy Bell Peppers
No matter what color or size, bell peppers should be firm to the touch with no tender spots or wrinkling of the skin. The color should be vibrant and contain no blemishes. Check the stem area of the pepper to make sure that there is no discoloration or mold.
How Long Do Bell Peppers Last in the Fridge?
While you can keep peppers at room temperature for a short time, its best to store peppers in the fridge if you do not plan on eating them right away. How long do fresh jalapenos last in the fridge? Bell peppers and jalapenos or banana peppers remain crisp and delicious at cooler temps for a couple of weeks. We show you how to save whole peppers and how to keep peppers fresh after cutting.
Refrigerating Bell Peppers
The best way to store red peppers if you haven't cut them up yet is to store whole bell peppers in a plastic bag in the crisper drawer of your refrigerator. Keeping them whole until you plan on eating them is the best way to keep peppers fresh and allows them to last up to two weeks in the fridge.
Sliced or chopped peppers last approximately three to five days in the fridge if stored properly. Place leftover pieces of peppers into a plastic storage bag or a sealed container lined with a paper towel to soak up moisture, and store them in the crisper drawer of your fridge.
Store cooked bell peppers by placing them into an airtight container and putting it in the refrigerator. Cooked peppers have a slightly longer shelf life than raw ones and last in the fridge for three to five days.
How to Keep Peppers Fresh in the Freezer
Freezing bell peppers is one of the best methods for keeping bell peppers fresh the longest. Having sliced or diced frozen peppers is also a convenient way to add flavor to meals without the fuss.
Learn how to keep peppers fresh in the freezer for long-term storage. Freezing banana peppers, bell peppers, and spicy peppers is a great way to keep them for later use and it couldn't be easier.
Freezing Bell Peppers
To start freezing green peppers, begin by slicing, chopping, or dicing the bell peppers and then spread them in a single layer on a cookie tray without them touching each other. Set the cookie sheet in the freezer for about an hour or until they are frozen.
Pour the peppers into a freezer bag or freezer safe food storage container and store in the freezer. Be sure to label the bag or container with the date and contents. Both cooked and raw peppers will last up to one year when frozen.
Freezing is also an excellent way of storing banana peppers and jalapenos. The only problem you may encounter is having enough freezer space!
Canning Peppers
If you have a lot of peppers, you may want to can banana peppers or other varieties for long-term preservation. Canned peppers last up to a couple of years, depending on the storage method.
What to Do with Old Bell Peppers
If you bought some peppers and forgot about them in the back of the refrigerator, don't worry. First, you need to know how to tell if a green pepper is gone bad. Mushy, moldy, or smelly peppers should be discarded.
However, there are still some things that you can do to salvage some of those peppers, even if their skins are getting wrinkly and not to the mushy stage yet. One of the tastiest ways to utilize old green, red, or yellow peppers is to roast them.
Heat the oven to 400°F, grease the bottom of a baking sheet with olive oil and lay the peppers on their side in the pan. Roast the peppers for 20 minutes, rotate them a half-turn, and bake them for another 20 minutes. You'll know that the peppers are done roasting when the skins are soft and charred.
Roasted peppers can be eaten right away or stored in the freezer. To freeze peppers that are roasted, peel off the skins and slice them into desired pieces. Pack them into freezer bags or a freezer container. The roasted peppers can remain in the freezer for up to one year.
Short Term Storage of Roasted Peppers
After roasting bell peppers, you have two options for storage, long-term and short-term. If you plan on eating the roasted peppers within a couple of days, you can store them with the following recipe.
Combine the oil, garlic, and seasonings in a Mason jar and shake with the cap on to mix well. Pack the peppers into the jar, cover with the lid, and refrigerate for up to five days. Try mixing green, yellow, orange, and red peppers in the same jar for extra flavor.
Bell peppers are a tasty addition to many dishes and are high in fiber, potassium, and vitamins A and C, similar to hot peppers and jalapeno benefits. Properly storing peppers in the fridge or freezer ensures that you will have more time to enjoy their sweet and flavorful crunchiness whenever your taste buds desire.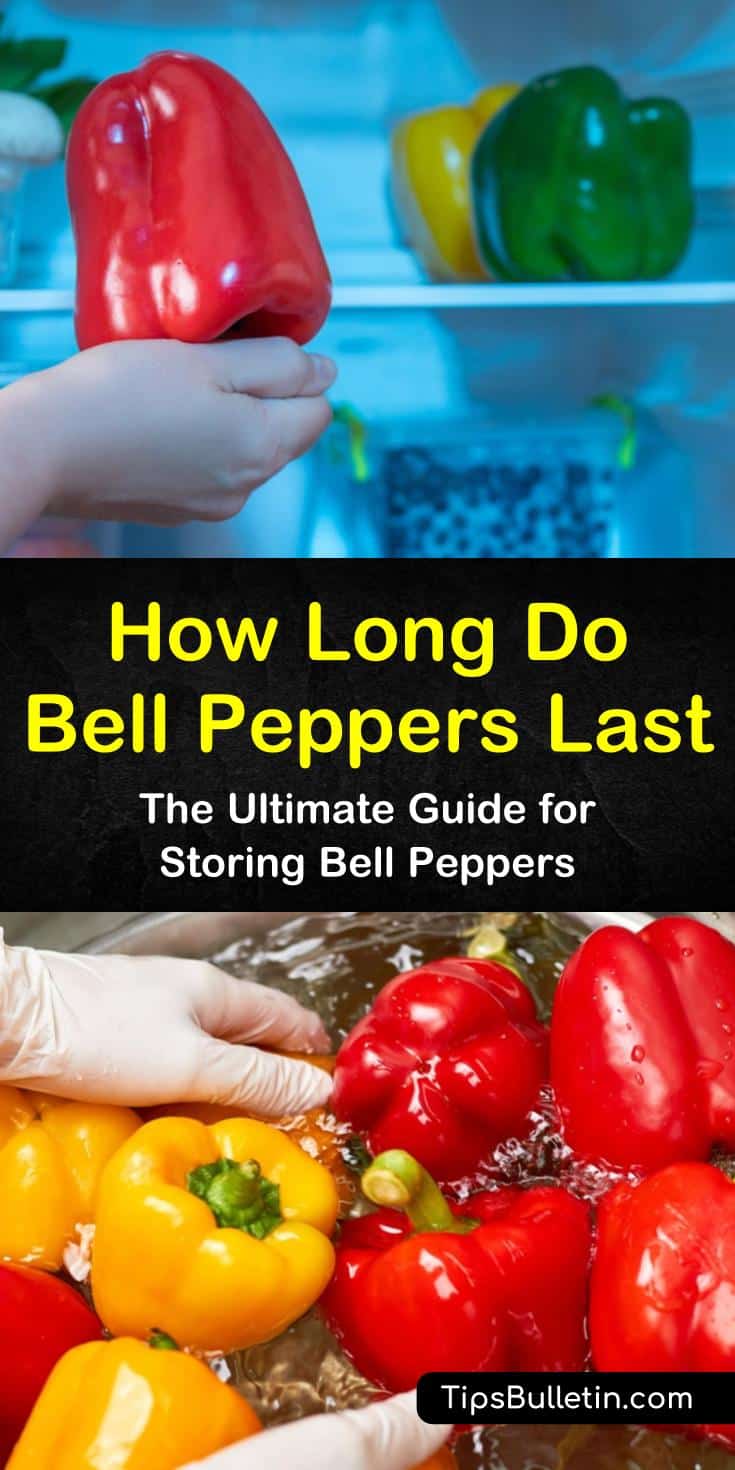 We hope you've enjoyed learning the answer to the question, how long do bell peppers last, and hope you'll share these bell pepper storage tips with your family and friends on Pinterest and Facebook.