With its soft creamy texture and mild buttery taste, brie cheese is immensely popular worldwide. If you found some leftover brie last time you cleaned your fridge, you may be wondering, "How long does brie last?"In this article, find out all about the shelf life of brie cheese, essential storage tips, and a few enticing recipe ideas.
Many people enjoy brie cheese spread on a baguette, baked in the oven, or incorporated in cooked dishes. Originating in France, brie cheese was first produced in the Brie region north of Paris in the eighth century.
Brie is a soft type of cheese similar to Camembert, although with a slightly milder aroma. Soft cheese like brie or feta usually has a shorter shelf life than hard cheese such as cheddar or Parmesan due to their higher moisture content. Read on to discover the best ways to store brie cheese and preserve the optimal taste and texture.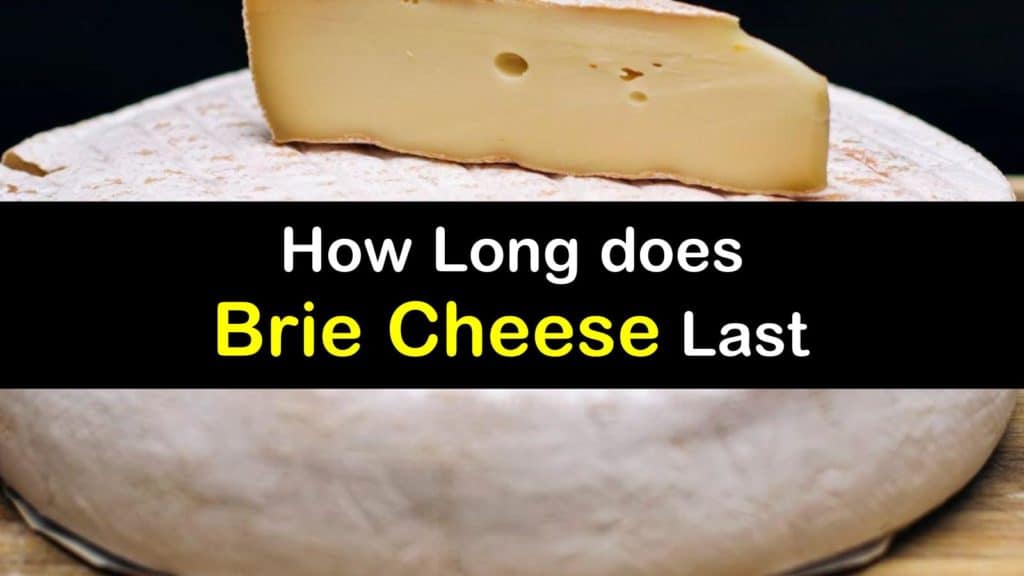 How Long does Brie Cheese Last in the Fridge?
The shelf life of different foods varies depending on what it is. How long does salami last? What about brie cheese? Your brie cheese depends on several factors that include whether it's still unopened if you store the cheese in its original packaging or re-wrap it after opening and whether it's been sitting out at room temperature for an extended period. Samantha Chamberlin, a seasoned authority on food storage and preservation, advises, "I always recommend keeping brie cheese in its original packaging for maximum freshness, and if it's been out for a while, consume it sooner rather than later."
If fresh brie was on the menu at your last social gathering, you might find yourself wondering, "How long can brie sit out?" Ordinarily, it's best not to leave dairy products sitting out at room temperature longer than two hours.
How long will cheese last in the fridge? Brie cheese typically lasts for around two weeks after opening, along with how long cottage cheese lasts. It continues to mature or ripen as time goes on, which affects the flavor and texture.
Overripe brie has a distinctively sour ammonia smell and taste. This change is a result of the live cultures in the cheese converting the milk proteins into ammonia.
How long does goat cheese last in the fridge? Most cheeses come with an expiration date printed on the label. This date indicates the recommended consumption time for the finest taste, not necessarily how long it's safe to eat the product.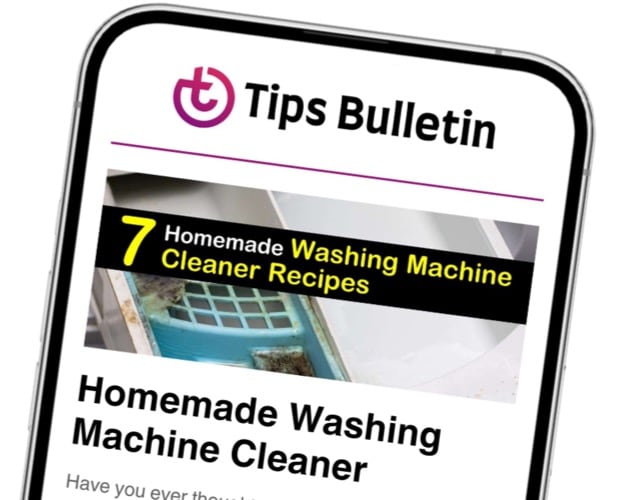 Finally, an email that Transforms Your Home.
Get the latest home and garden tips from our experts, delivered straight to your inbox.
Brie cheese often lasts up to several weeks past the expiration date. Cream cheese can last just as long. Still, the overall quality worsens considerably after a week or so.
If you've been searching for a quick and easy way to use your leftover brie cheese, try this delicious recipe for baby potatoes stuffed with brie.
Begin by preheating your conventional oven to 400℉. Toss the potatoes, olive oil, salt, and pepper in a large mixing bowl until evenly coated. Place the potatoes on a large, unlined baking sheet and roast for 20 minutes or until the potatoes are fork-tender.
Remove your potatoes from the oven and gently mash them to about a quarter-inch thickness with a fork. In a small mixing bowl, whisk the melted butter with thyme and garlic.
Drizzle the mixture over the potatoes and roast them for another 20-25 minutes or until they're crisp and golden brown. Add a small wedge of brie cheese in the center of each potato and roast for a final five minutes.
Transfer your roasted potatoes to a serving platter and drizzle them with truffle oil. Top with the crumbled sage and freshly ground salt and pepper. Serve the dish immediately, and refrigerate any leftovers in an airtight container.
How Long does Brie Last Open vs Unopened?
Have you ever wondered, "How long does brie cheese last in the fridge?" As with most perishable foods, brie cheese stays fresh much longer when unopened. It's also the best way to store blue cheese and a variety of other cheese types.
As long as you store it in the refrigerator and the package remains sealed, brie cheese keeps up to eight weeks. After opening, try to consume your brie within a week or two.
It's imperative to allow your cheese to breathe to preserve the best quality and taste. Wrapping the cheese in plastic wrap suffocates the live cultures and accelerates spoilage.
Instead, store brie cheese wrapped in cheese paper or parchment paper. Unless you have a plastic-wrapped wedge, the original packaging that your wheel of brie came in is usually suitable.
Does Brie Cheese Go Bad?
All dairy products eventually go bad and brie cheese isn't an exception. The shelf life depends on how it gets stored and whether it was unrefrigerated at room temperature for an extended length of time.
Wrapping the leftovers in cheese paper and ensuring proper refrigeration help your brie cheese last as long as possible.
How Long can Brie Sit out?
Brie makes an excellent addition to a cheese platter or side dish. If you're bringing it to a potluck or dinner party, you might be asking, "How long can brie sit out?"
Harmful bacteria and mold develop quickly at temperatures between 40-140℉. Avoid leaving perishables like cheese at room temperature longer than two hours for optimal food safety.
For the ultimate cheesy comfort food, try this easy recipe for puff pastry-wrapped baked brie. For a savory addition, stuff it with garlic, herbs, and salami.
Start by preheating your conventional oven to 350℉. Line a baking sheet with parchment paper and lay out the sheet of puff pastry. Slice the wheel of brie in half crossways so that you have two smaller rounds.
Place one half in the center of the pastry dough with the cut side up. Combine the dried herbs and chopped salami in a small mixing bowl and spread the mixture evenly over the cheese. Place the other half of the brie wheel on top.
Fold the puff pastry over the wheel of brie, pressing gently to seal the edges. If necessary, use a little bit of water on your fingertips to create the seal. Brush your pastry with the beaten egg.
Bake the dish until the puff pastry turns golden brown, which takes approximately 30 minutes. Remove your baked brie from the oven and allow it to cool for about 15 minutes before serving with crackers or a sliced baguette.
Can You Freeze Brie Cheese?
Freezing perishable foods is often an ideal way to extend their shelf life. However, like most other types of cheese, the taste and texture of your brie cheese won't be the same upon thawing.
The water content separates from the fats during the freezing process, resulting in a grainy consistency when you defrost it. However, the change isn't as noticeable if you're using previously frozen brie cheese in a cooked dish.
Before freezing a wheel of brie, wrap it in cheese paper if the original packaging is plastic. Place the wrapped brie cheese in a freezer bag or airtight container to avoid freezer burn.
For the best quality, use your frozen brie within six months and allow it to thaw completely before cooking it.
How is Brie Cheese Made?
Brie is a variety of soft cheese that traditionally gets produced with cow's milk. It is classified as a mold cheese because part of the production process involves inoculating the curds with a live cheese culture, usually Penicillium candidum.
As the cheese ages, it forms a hard rind of white mold, which is edible. Other examples of mold cheeses produced with Penicillium cultures include blue cheese and Camembert.
Thanks to its velvety texture and mild flavor, brie is one of the most universally popular soft cheeses. Enjoy it uncooked with crackers or crusty bread, sliced and paired with fruit and nuts, or baked to gooey perfection.
If you end up with leftovers, you may be wondering, "How long does brie cheese last in the fridge?" Over-ripened brie cheese develops a distinctive ammonia smell. Consume within two weeks of opening.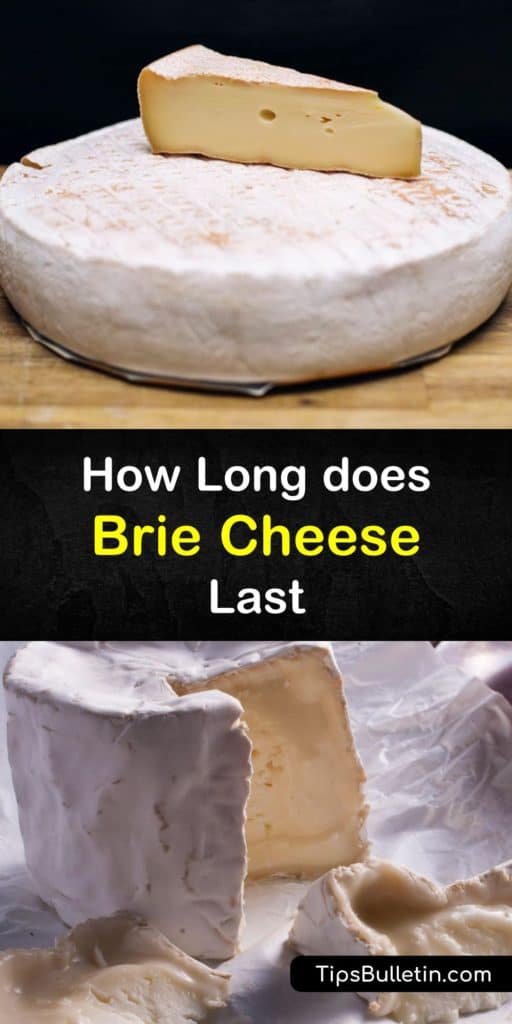 If you enjoyed learning about the shelf life of brie cheese, please share this article about how long does brie last with your friends and family on Pinterest and Facebook.