If you're anything like most people, then you undoubtedly look forward to that hot, steaming cup of coffee first thing in the morning. However, that cup of Joe is not as enjoyable if your coffee grounds are stale. How long does ground coffee last, and which is the best way to store it?
Technically, coffee doesn't truly expire, but it does lose flavor. Roasted coffee beans expel carbon dioxide and begin to decay, and grinding the beans exposes the surface area to more oxygen.
Oxidation speeds up the process, which means that ground coffee loses its rich taste faster than whole beans. According to the National Coffee Association, Americans take in more coffee than ever.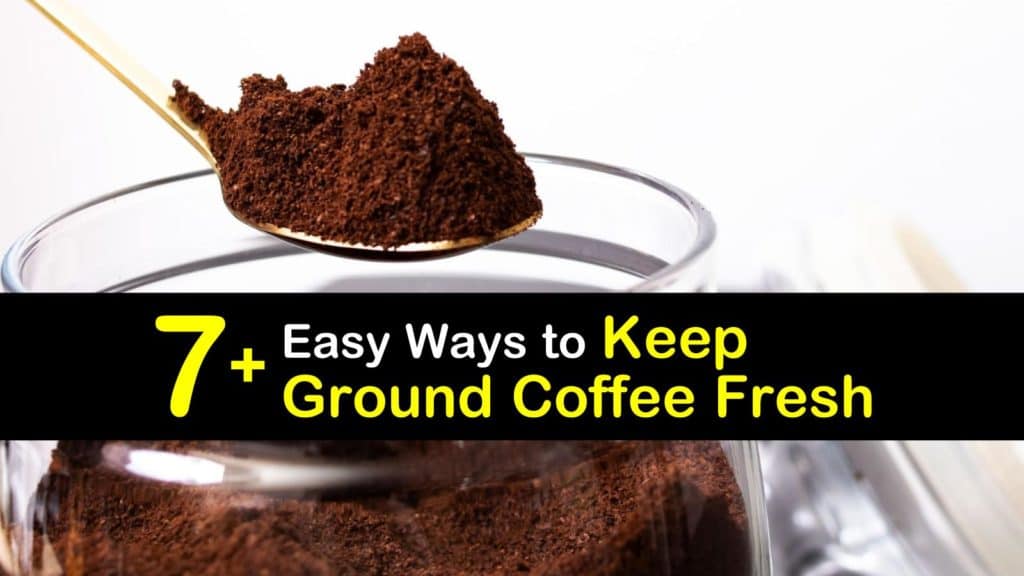 How Long does Ground Coffee Stay Fresh?
There are many different types of coffee, including green coffee beans and many coffee flavors. Some beans are extra oily, which enables mold growth.
While a bag of coffee often has an expiration date, this isn't always accurate if you store ground coffee incorrectly. Fortunately, there are several ways to slow the decaying process and prevent your delicious blend from going rancid.
There are good ways to coffee from the grocery store, and there are bad ways. We'll show you how to store coffee grounds to keep your coffee the freshest, whether you enjoy arabica, robusta, decaf, or a good cup of espresso.
Is it Better to Store Whole Beans or Ground Coffee?
Die-hard coffee drinkers have their preference when it comes to storing and brewing coffee. Some prefer a coffee maker while others swear by their French press.
However, they all agree that instant coffee is a no-go. But, how long does ground coffee stay fresh compared to whole beans?
Ground vs Whole Coffee Beans
Coffee beans are a dry good, so they essentially last for a very long time. Are espresso beans the same as coffee beans? As far as storage goes, yes. However, they lose their complex flavors after two to three weeks. Try and buy beans that have a roasters date within the last seven days.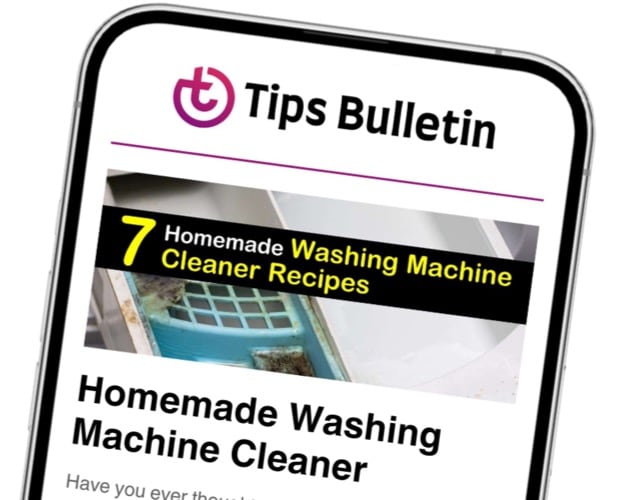 Finally, an email that Transforms Your Home.
Get the latest home and garden tips from our experts, delivered straight to your inbox.
This is nearly impossible at a big chain store, so look for a local or online coffee roaster. The shelf life of ground coffee is significantly shorter than beans and not nearly as flavorful. It's important to grind your beans immediately before making a fresh pot of Joe.
How Long Does Ground Coffee Last?
So, you decided to pick up a bag of ground coffee instead of whole bean coffee. How long does ground coffee stay fresh, and does coffee expire? The answers depend on a couple of important factors.
Ground Coffee Shelf Life
If you're wondering, did my ground coffee go bad, the easiest way to tell is with your senses. You know your coffee is perfectly fresh when it has a crisp and clean flavor with a rich aroma.
The grocery store is a little deceiving when it stamps coffee with an expiration date. For the most part, bags or cans of coffee are often already stale when you purchase them.
The simplest way to determine how fresh coffee is is to look at the "roasted on" date. Ground coffee begins to lose its true flavor half an hour after grinding.
For the most satisfying cup of coffee, keep a grinder beside your coffee machine and grind the beans right before brewing your coffee.
How to Keep Ground Coffee Fresh on the Counter
The ideal place to store ground coffee beans is on your kitchen counter, but there are both wrong and right ways to do this. Here is how to keep ground coffee fresh at room temperature.
The best way to store fresh coffee on the counter is to grind your own. Grind the beans for about half a minute and then pour them into an airtight container.
Place the canister in a dark place in the kitchen and use the grounds as needed. To store pre-ground coffee in a bag, press out as much air as possible before sealing it shut and keeping it in a dry place on the kitchen counter.
How Long do Coffee Grounds Last in the Freezer?
Does coffee go bad in the freezer? Can you freeze ground coffee? The freezer is an excellent location to store coffee grounds, and they taste almost as fresh as freshly ground beans. However, it's essential to use the right containers to lock out odors and moisture.
When freezing coffee, pour the desired amount of beans into a grinder and grind them for 30 seconds. Pour the grounds into a freezer-safe container, seal it, and place it into the freezer.
Make sure the canister is airtight to keep the coffee dry and prevent it from absorbing freezer smells.
Can I Store Coffee Grounds in the Refrigerator?
Coffee absorbs the odors from everything around it, and storing your grounds in the fridge is not ideal. Also, the temperature inside your refrigerator is not high enough to keep your coffee fresh.
But, storing grounds in the fridge is safe to do for a short time. Here is how to keep ground coffee fresh in the refrigerator.
Do you know how long does coffee last in the fridge? Leave the coffee grounds in the bag and make sure the seal is tight.
Place the bag into an airtight container that is large enough to accommodate the package and put the lid in place to give the grounds a double layer of protection from refrigerator moisture. Place the container in the fridge and use it as soon as possible.
Ways to Keep Coffee Grounds Tasting Great
Knowing where and how to store coffee grounds is the first step to making the perfect cup of java, but there are also other steps to take to keep them tasting as fresh as possible.
Coffee Grounds Storage Tips
Choose a canister that is opaque rather than clear to prevent artificial and natural light from getting into the coffee grounds. Keep the container in an area of the kitchen away from heat sources to slow the decay process.
If possible, avoid storing your coffee in the fridge and use the freezer instead for the best results, and use an airtight container over a resealable bag to extend the flavor of your grounds.
Ways to Refresh Stale Coffee Grounds
If you make the mistake of storing your coffee improperly or purchase a bag of grounds with an overdue expiration date, we have a couple of handy tips to help you spruce up your next mug of coffee.
Add one teaspoon of cinnamon to coffee grounds if you have more than a pound. Otherwise, add about an eighth of a teaspoon.
For a different flavor, add a cap full of vanilla extract or one tablespoon of coffee-flavored syrup instead. After adding your choice of refresher, shake the container to combine the two ingredients.
Another trick is to pour one bottle of black walnut oil and a half bottle of almond oil in a large glass jar and add the coffee grounds. Let it sit in the fridge for two weeks, and then brew your coffee.
What Can I do with Old Coffee Grounds?
Don't throw away your old coffee grounds. There are a variety of uses for leftover grounds, and many of them are quite surprising. These useful hacks save you money and help you around the home.
Coffee Ground Uses
Coffee grounds absorb odors and are useful for getting garlic smell off of your hands, getting rid of garbage disposal odors, and neutralizing bad smells in the fridge and freezer.
Cats hate the smell of coffee and avoid areas where you sprinkle it, such as flowerbeds. These grounds are highly acidic and loaded with magnesium, phosphorus, potassium, and copper.
Use coffee grounds for plants that prefer acidic soil, feed them to seedlings, or add them to the compost pile.
Coffee is great for staining and not always by accident. Mix some grounds with olive oil and use the mixture to repair scratches on brown furniture.
It's also useful for keeping away insects. Rub dry grounds on your pet after shampooing to eliminate fleas, or sprinkle them around areas where you notice ants.
If you have leftover coffee you'd rather not waste, pour it into ice cube trays and place them in the freezer. Pop-out the frozen coffee cubes and add them to your favorite iced coffee beverage.
There is nothing better in the morning than cupping a large mug of freshly brewed coffee in your hands while inhaling the rich aroma.
However, it's very disappointing if you take your first sip only to discover that the coffee tastes stale or bitter. Knowing how to store freshly ground coffee is the key to enjoying the perfect cup of Joe.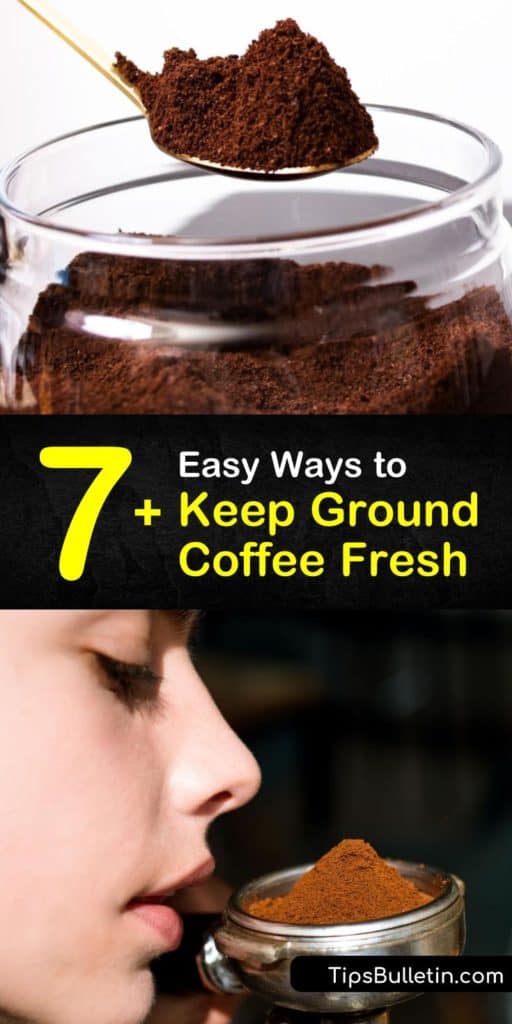 Now that you understand the answer to how long does ground coffee last, why not share our ground coffee storage tips with the coffee lovers in your life on Facebook and Pinterest?