Dried milk is an excellent staple to keep in the pantry, especially for food storage preparedness. This type of milk has the same nutritional value and carbohydrates as fresh milk, and keeping a box on hand is an excellent way to save money. But, how long does powdered milk last exactly, and what's the best way to store it?
It's easy to tell if refrigerated whole milk, skim milk, or buttermilk is still good. A quick look at the expiration date and a whiff from the carton tells you if it's spoiled. But, nonfat dry milk or dry whole milk is an entirely different matter since its freshness is not as evident.
Not only that, but some types of milk are more stable than others and are preferable for long-term storage. When you purchase it and how you store it also play important roles in determining the expiration date of your packaged milk.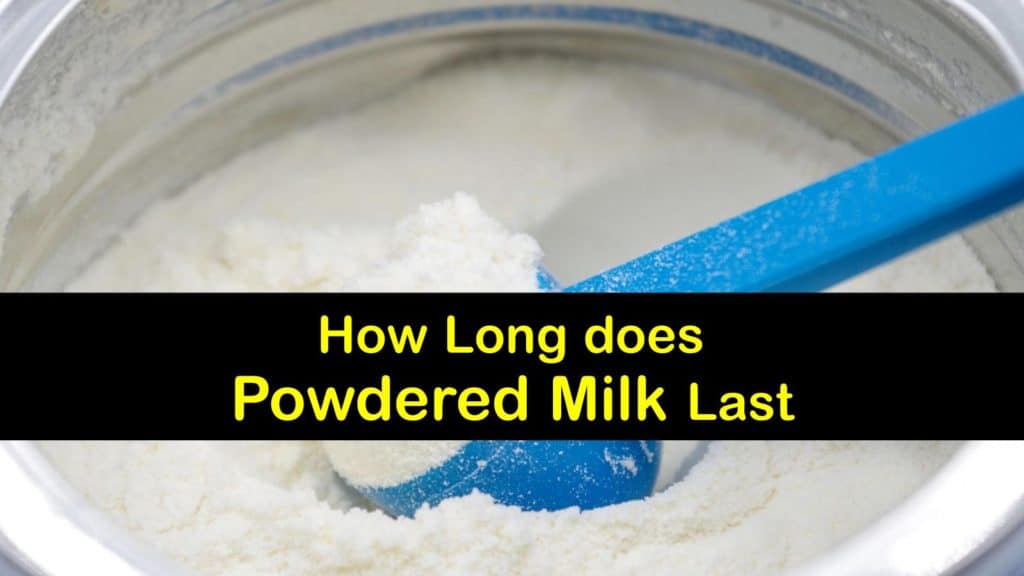 The Shelf Life of Powdered Milk and Ways to Store it
You stumble across an unopened package of dried milk in the back of the pantry and find yourself wondering, does powdered milk go bad? Unlike other dairy products, powdered milk has a longer shelf life. However, this doesn't mean it lasts forever.
So, how long is powdered milk good for? Is there a way to tell when milk is gone bad in its powdered form? While the best by date seems like a mere suggestion, this is a great starting point when deciding whether the milk powder is still consumable, especially if the carton is open.
However, according to the USDA food safety guidelines, an unopened box is safe to store for years.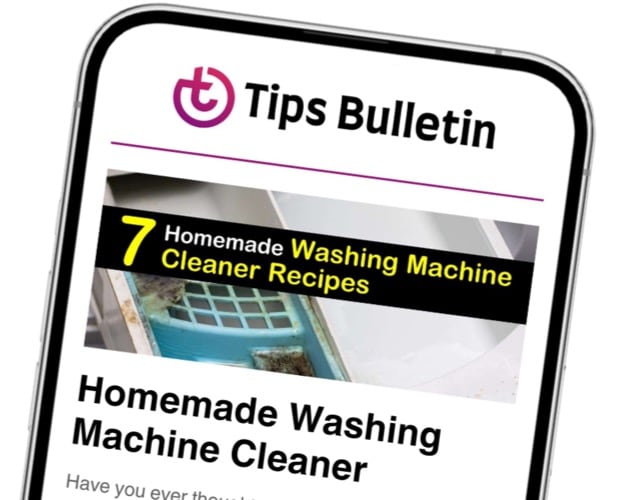 Finally, an email that Transforms Your Home.
Get the latest home and garden tips from our experts, delivered straight to your inbox.
Does Powdered Milk Go Bad?
Does powdered milk go bad? While all milk, including dry milk and canned milk, does go bad eventually, some types last longer than others. We explain the differences between them and how to tell when powdered milk is gone bad.
Most milk manufacturers market their brand safe to consume within 18 months. However, this is usually the best by date and is flexible, depending on the storage conditions.
Unopened boxes of powdered milk actually last anywhere from two to ten years, depending on the type.
Whole milk and buttermilk are not very stable and are better to consume closer to the date on the package, while nonfat milk lasts considerably longer and is the one most often sold for long-term storage by online survival merchants and marked with a 25-year shelf life.
If you are unsure whether your dry milk is still safe to consume, use your senses. If the powder has a yellow color or gives off an unpleasant smell, discard it in the trash.
Check the box for moisture since powdered milk begins to grow mold and bacteria after getting damp.
How Long is Powdered Milk Good for at Room Temperature?
The way to preserve milk that is dried is in the kitchen cupboard or pantry, too. They are common places for storing dried foods, including dry milk. But, how long is powdered milk good for, and when does powdered milk go bad?
This milk type has a very long shelf life, but it does eventually perish. Here are several ways to store powdered milk to extend the expiration date.
The shelf life of powdered milk decreases after you open the package, so do not open the milk until you are ready to use it. After opening, transfer the powder from the original container into an airtight container or a Mylar bag.
Mylar bags create a barrier between the environment and your food, making an ideal condition for dry food storage.
If you choose to store milk in these bags, use a sealer to seal out moisture and oxygen, and consider placing oxygen absorbers in the bag to extend the shelf life.
Label the container with the date and keep it in a dry place. Keep it away from light by storing it in a dark place such as a kitchen cabinet or pantry, and try to keep the temperature cool.
How Long Does Powdered Milk Last if You Freeze it?
While your kitchen pantry is an ideal storage place for powdered milk, especially if you use it daily, the freezer is a great place to extend its shelf life if you use it less frequently. Freezing skim milk or whole milk is a little different than freezing powdered milk.
To store powdered milk after you open it, pour it into freezer bags and seal them tightly to prevent moist air from getting inside the bags.
Write the date on the top and set them in the freezer for up to three years. Scoop out the powdered milk as needed and make sure to close the bags before returning them to the freezer.
Ways to Use Powdered Milk Before Spoilage
If your powdered milk is nearing its expiration date and you're not sure how to use it all up before it goes to waste, it's easy to make everything from coffee creamer to yogurt.
Whipped topping is one of our favorite uses for using up leftover dried milk, and the recipe is simple to prepare.
Pour equal amounts of dried milk and ice-cold water into a stand mixer bowl. Add a dash of sugar and a little vanilla extract, and beat the ingredients until they are thick and fluffy.
Use it to top everything from ice cream and waffles to pie and hot cocoa. To change the flavor, consider using almond, amaretto, or another favorite extract.
Powdered milk is the perfect staple for long-term food storage, and having dried milk on hand saves you money.
It's also a great substitute in a pinch when you run out of fresh milk. Storing it at room temperature is ideal, but it's also easy to freeze it to lengthen its shelf life.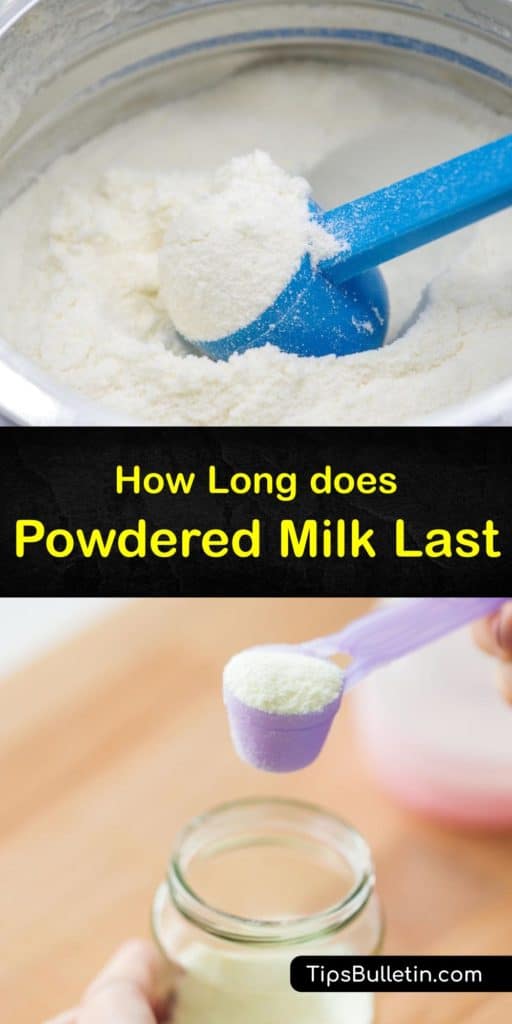 How long does powdered milk last is a common question since it's not as obvious to tell if it has gone bad like fresh milk, so why not share the answer and our dried milk storage guide with your family and friends on Pinterest and Facebook?