Tuna salad freshness is essential for delightful, safe eating.
Tuna salad lasts 3-5 days in the fridge.
Store it in an airtight container at the back of the fridge.
Freezing tuna salad is best with non-dairy dressing.
Store frozen tuna salad for up to two months.
Thaw frozen tuna salad in the refrigerator overnight.
To maintain freshness and extend the shelf life of your tuna salad, start by placing it in an airtight container immediately after preparation. This limits exposure to air and prevents contamination. Store this container at the back of your refrigerator, where temperatures are consistently cool and stable, ensuring the salad remains edible for three to five days.
If you're considering freezing your tuna salad, opt for dressings that are non-dairy, like vinaigrette or whipped dressings, which withstand the freezing process better. Once your tuna salad is securely sealed in freezer bags or airtight containers, you can enjoy it for up to two months. Remember, when it's time to eat, thaw your tuna salad in the fridge overnight, reducing the risk of bacterial growth and preserving its flavors.
There is something about deli salad sandwiches with albacore tuna, pickle relish, and creamy Greek yogurt that's hard to resist. Unfortunately, a tuna sandwich doesn't last very long in a lunch bag. How long does tuna salad last, and what's the best way to prepare and store it for the most extended shelf life?
We all have a favorite salad recipe that we prepare for outdoor gatherings. However, creamy salads like chicken salad, macaroni salad, egg salad, potato salad, pasta salad, and tuna salad quickly spoil when you don't store them properly, which could result in food poisoning.
Food safety should be a top priority while preparing food, especially dairy products, eggs, and meats like tuna fish. While unopened cans last long in the pantry, opening canned tuna and making a batch of tuna salad shortens its shelf life to days or hours, depending on the storage conditions.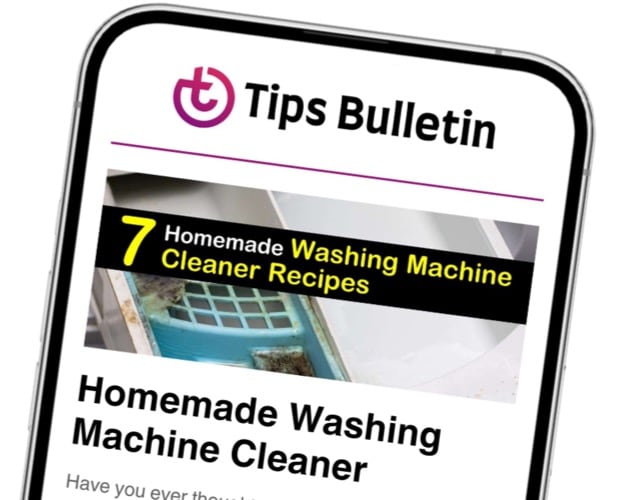 Finally, an email that Transforms Your Home.
Get the latest home and garden tips from our experts, delivered straight to your inbox.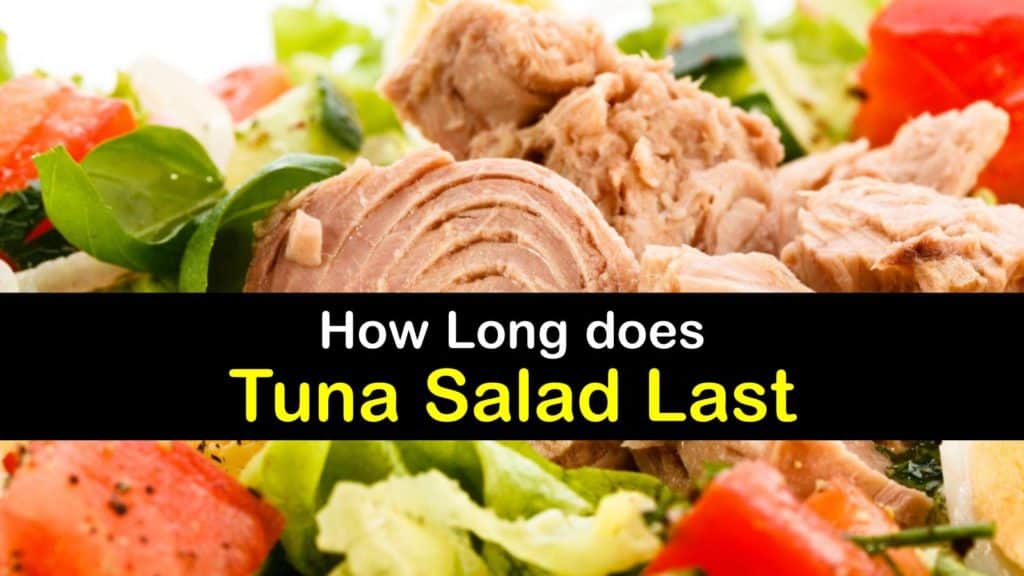 Preparing and Storing Tuna Salad
You whip up a large batch of tuna salad, but what's the ideal way to store it? Keeping tuna salad fresh is relatively easy if you use the right storage method for your salad type.
Some salads contain ingredients that are good for refrigeration only, while others are acceptable for freezing.
Learn how to keep tuna salad fresh in the fridge and at room temperature and how long it lasts. Discover tips for preparing and freezing the perfect salad for longer storage and ways to tell when your tuna salad is no longer safe to eat.
Keeping Tuna Salad Fresh at Room Temperature
How long can tuna salad be left on the counter? While refrigeration is necessary for food storage, there are ways of keeping tuna salad fresh for a short period. Explore how long tuna salad lasts at room temperature and give you tips for keeping it fresh.
Temperatures above 40°F cause food to spoil and grow bacteria. A bowl of tuna salad is only safe to eat within two hours of sitting out at room temperature, especially in the summertime.
However, there are ways to help it stay fresh while out of the refrigerator. For example, consider keeping your salad in a cooler with ice or placing the bowl in a large container of ice with a cover until you're ready to eat it.
How to Keep Tuna Salad Fresh in the Fridge
The refrigerator is the optimal place to help your tuna salad last longer. Chicken salad lasts longer in the fridge, too, but there is a right and wrong way to refrigerate it. Here is how to keep tuna salad fresh in the fridge and how long it stays tasty.
Place the tuna salad in an airtight container, whether it's homemade or from the grocery store. Keep the container at the back of the fridge where the temperature is the coolest, and make sure the lid is secured.
How long does tuna salad last in the fridge? If you store it correctly and keep it in the fridge where the temperature is 40°F or below, the salad lasts three to five days.
If you can't remember how long the salad is sitting in the refrigerator, and you're unsure how to tell if a tuna salad is fresh, use your sense of sight and smell. If it has a bad appearance or off odor, it's ready for the trash. This is just like how to tell if potato salad is gone bad, too.
You may be able to keep salad fresh for a week if it is another type. Salads stored without dressing tend to last longer.
How Long does Tuna Salad Last in the Freezer?
Can you freeze tuna salad? It all depends on the ingredients since the consistency of the salad changes during the freezing process. Determine which types of tuna salad are suitable for freezing and how to safely freeze it.
Mayonnaise and other dairy products do not handle freezing well, and when you freeze tuna salad with mayonnaise, it gives you less than desirable results. However, vinaigrette dressings or whipped salad dressings like Miracle Whip are better options for the freezer.
To freeze your leftover tuna salad, scoop it into freezer bags or an airtight container. Make sure you get as much air out as possible before sealing them shut and setting them on the freezer shelf.
Use the frozen tuna salad within two months for the best flavor and thaw it by transferring it to the fridge overnight. Do not leave the frozen salad to sit out at room temperature while defrosting to prevent bacterial growth.
How to Make the Perfect Tuna Salad Sandwiches for Freezing
If you're a meal prepper, you'll love this recipe. These tuna salad sandwiches are simple to prepare, freeze wonderfully, and are handy when you're in a time crunch for school or work.
Beat the Miracle Whip and cream cheese together in a medium bowl until smooth, and add the tuna, shallots, carrots, and lemon juice, and mix them. If you prefer other veggies, celery, onions, and radishes are also good choices for freezing.
Spread the butter on each bread slice and place the tuna mixture on half of the slices. Put the bread together to make sandwiches and place them individually in freezer bags.
Press out all the air, seal them shut, and set them in the freezer. To thaw the tuna sandwiches, put them in the refrigerator overnight.
Tuna salad is delicious for making sandwiches or serving on a bed of lettuce, and it's easy to prepare, whether you use fresh tuna or a can of light tuna. However, it quickly spoils if you do not store it properly, and refrigeration is necessary to keep it fresh.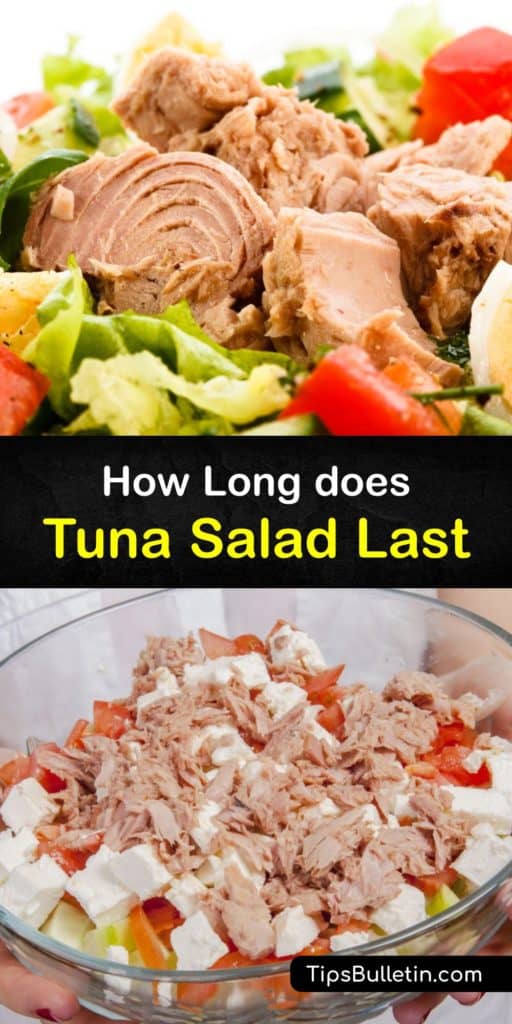 How long does tuna salad last is a common question, and the answer depends on the ingredients you use to prepare it, so why not share our tuna salad storage guide and recipe with your circle of friends and family on Facebook and Pinterest?