Fresh cauliflower is a common garden staple and is tasty cooked with butter, added to a casserole, or dipped raw in ranch dip. Fortunately, this veggie is easy to store in the refrigerator and freezer. But, how long is cauliflower good for, and what's the best way to store it?
This cruciferous vegetable is prevalent in many dishes, and its versatility makes it an excellent choice for growing in the garden. It's a favorite for low-carb diets due to its body and bulk and is full of many health properties.
They are high in fiber and choline and a good source of antioxidants. The hardest part about harvesting a head of cauliflower is removing the florets.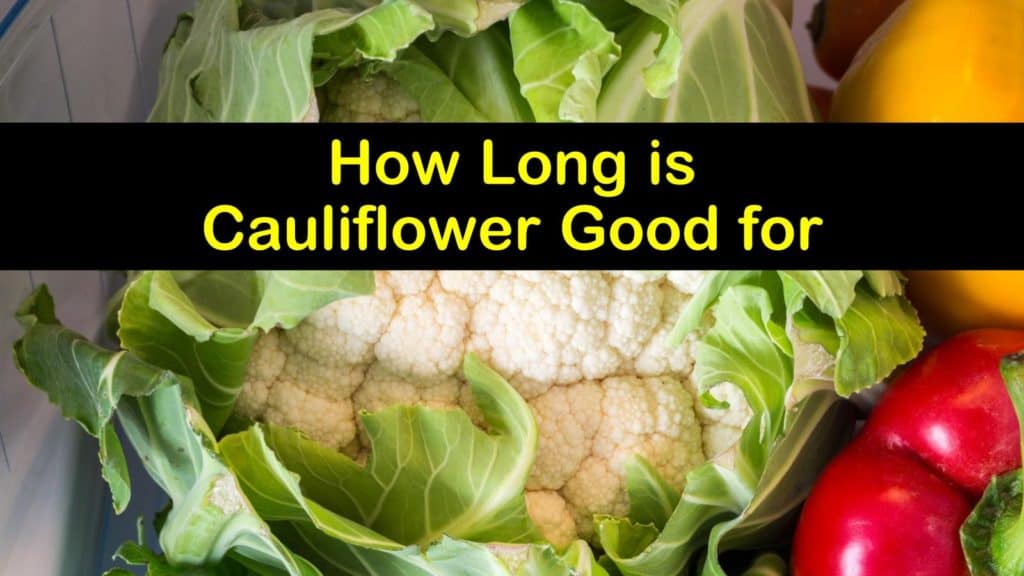 How Long Does Cauliflower Last and Where is the Right Place to Store it?
It's all a matter of storing your veggies until you find the perfect recipe to incorporate them. But, how do you know when a cauliflower head or cauliflower florets are bad, and how long does cauliflower last?
Storing fresh fruits, vegetables, and herbs is not complicated but does require some thought so you do it right. You don't want your cauliflower to spoil before adding it to a casserole.
Does cauliflower go bad sitting on the kitchen counter? This is a common question, and storing fresh vegetables and fruits is often confusing. Some of them are fine kept at room temperature while others last longer in the fridge.
Fortunately, whether you grow cauliflower yourself or buy it, storing fresh cauliflower is pretty straightforward, using a few simple techniques. Keeping your veggies cold is ideal, and the storage time varies depending on the temperature. When does cauliflower go bad in the refrigerator or freezer?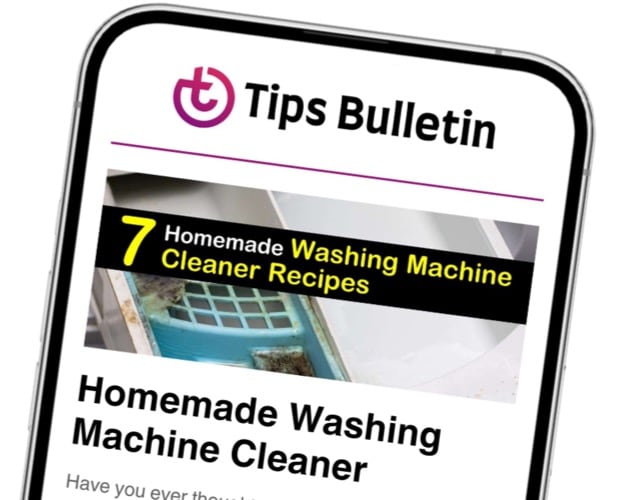 Finally, an email that Transforms Your Home.
Get the latest home and garden tips from our experts, delivered straight to your inbox.
It all depends on whether the vegetable is cooked or raw and how you prepare it. We'll help you determine the ideal cauliflower storage method for a whole head of cauliflower and florets.
Does Cauliflower Go Bad at Room Temperature?
What should you do if you pick your veggies from the garden and not have room left in the refrigerator?
While cauliflower loses its quality quickly on the counter, it's safe to store it out of the fridge if you decide to eat it within a couple of days. There is little difference between cauliflower and broccoli when thinking about storing them. Here is how to tell when cauliflower is gone bad at room temperature.
Healthy Cauliflower
It's vital to pick the healthiest cauliflower to ensure that your veggies last as long as possible in the kitchen. When browsing the grocery store, make sure the head is densely packed with florets, with fresh and vibrant leaves.
Choose vegetables with even color, free of blemishes, and brown spots. Healthy and ripe cauliflower is creamy white in appearance and has a heavy feel when resting in your hand.
Do not wash the vegetable until right before you use it, and keep it in a cool, dark area of the kitchen, away from water and heat sources.
Check the surface and texture before eating to ensure it's still firm. Discard the cauliflower if the curds have a dark brown color or are mushy with an off-putting odor; just like when cabbage smells bad, you know it's not suitable for eating or preserving.
When Does Cauliflower Go Bad in the Refrigerator?
The fridge is the best place to store cauliflower if you plan on eating it relatively soon. The inside of a refrigerator is generally 40°F or below with 65% relative humidity, and offers ideal conditions for storing many vegetables.
No one wants to eat cauliflower gone bad. A whole head and raw florets last up to seven days in the fridge, while cooked cauliflower lasts about five days. Discard the veggies if they turn color or have a foul odor.
To store fresh, whole heads of cauliflower, unwrap it immediately if you bought it from the grocery store. Place the entire head in a loose, plastic bag with a paper towel to absorb moisture, and place it in the crisping drawer of your refrigerator.
If you prefer storing raw cauliflower florets, start by cutting the head in quarters, and remove the core from each section.
Pull apart the florets and set them in a plastic bag lined with a paper towel. Set the bag in the crisper drawer of the fridge and munch on them as needed.
Storing cooked cauliflower is straightforward as long as you do it properly. Do not leave cooked veggies sitting at room temperature for too long.
Place the leftover cauliflower in an airtight container and set it on the shelf of the fridge. Make sure to pick a visible spot to prevent your leftovers from going to waste due to forgetfulness.
How Long is Cauliflower Good for in the Freezer?
Freezing is one of the best techniques for storing many types of vegetables, but how long does cauliflower last in the freezer? It all depends on the condition of the veggie during the time of storage.
Blanched and frozen cauliflower has a shelf life of one to two years in the freezer. However, leftover, cooked cauliflower is only suitable for freezing for ten to twelve months.
If you have some leftover cooked cauliflower, place it in a freezer-safe container or freezer bag, write the contents and date on it, and store it in the freezer.
In order to freeze fresh cauliflower, you need to blanch it first. Blanching preserves the nutrients in the veggie. Prepare the vegetable by removing the leaves and cutting it into quarters. Remove the florets from the stem and break them into small pieces.
Pour cold water into a large bowl, toss in some ice cubes, and set it aside. Pour hot water into a large pot and bring it to boil before adding the cauliflower. Blanch the vegetables for five minutes and then transfer them to the ice bath.
Spread the cauliflower florets on a cookie sheet and set them in the freezer. Flash freeze them for up to two hours to prevent them from sticking together before transferring them to freezer bags. Write the contents and date on them, and store them in the veggie section of your freezer.
Cauliflower is both healthy and tasty and the perfect addition to everything from stir-fry to cheesy appetizers. But how do you know when your veggies are no longer edible?
Checking your cauliflower for brown spots and keeping them fresh using the right storage methods ensures that your kitchen is fully stocked with tastiness.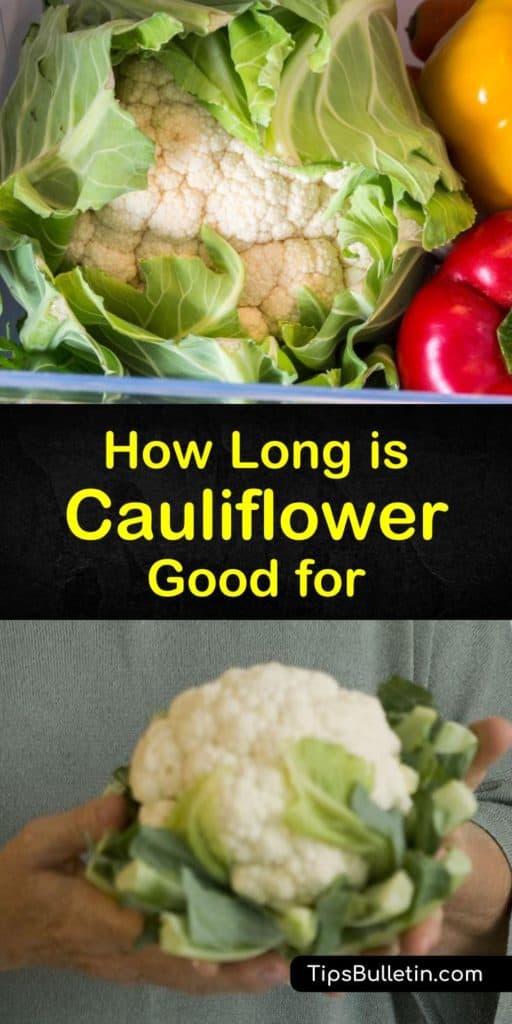 Now that you have the answer to how long is cauliflower good for, why not share our cauliflower storage tips with your friends and family on Pinterest and Facebook?