If you've ever placed a tub of cottage cheese in the fridge and forgotten about it until it's well past its expiry date, you're not alone. Unfortunately, cottage cheese, ricotta cheese, sour cream, and other dairy products are perishable and do not last as long as we'd like. How long is cottage cheese good for, and what's the best way to store this cheese?
This curd cheese is an unripened cheese with a creamy and slightly savory taste perfect for eating raw or in cooked dishes. It has a unique texture that is different from most other cheeses, and it's delicious on avocado toast, in pancakes, or a fruit bowl.
Cottage cheese is made by separating milk or cream into curds and whey. Unlike cheddar, Swiss, provolone, mozzarella, and other cheeses that are easy to tell when they are old, cottage cheese has an appearance that makes it more challenging to notice signs of spoilage.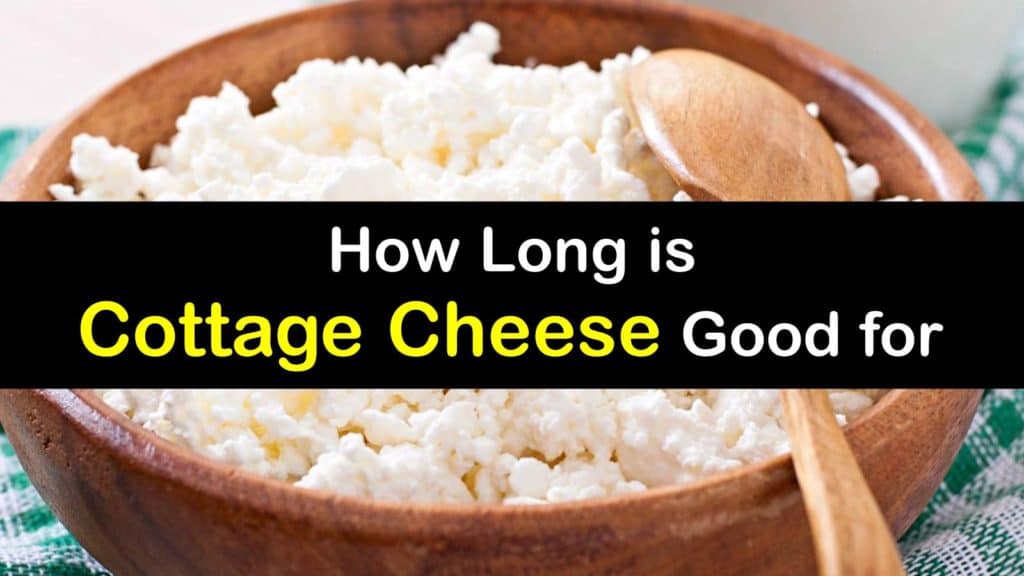 Storing and Preparing Cottage Cheese
For food safety purposes, it's always best to leave cheese in the original packaging until you are ready to prepare it. How long is blue cheese good for? Does cottage cheese go bad if you don't open it?
Unopened cottage cheese does not contain preservatives, and it's crucial to check the expiration date to determine if it's still safe to eat.
When does cottage cheese go bad in the fridge? Discover how to store this curd cheese for the best quality, how long it lasts and when it's ready for the trash to prevent food poisoning. Explore a tasty recipe for using leftover cottage cheese.
What is Cottage Cheese, and When Does Cottage Cheese Go Bad?
There are many reasons to have cottage cheese sitting out of the refrigerator, whether you forgot to put it away after grocery shopping or it's sitting out for a family gathering.
Does ricotta cheese go bad when it sits out? When does cottage cheese go bad at room temperature? Learn what this cheese is, how long it lasts after sitting out, and how to tell if cottage cheese is bad.
Cottage Cheese
This cheese type is made by acidifying milk to separate the curds from the whey. Once the curds form, they are rinsed, salted, and packaged in tubs or containers.
Cottage cheese is available in small, medium, and large curds, and there are different varieties based on milkfat, low-fat, non-fat, dry curd, and regular. There is even a lactose free cottage cheese.
How long does cottage cheese last unrefrigerated at room temperature? Most cheeses need refrigeration at a temperature below 40°F to prevent bacterial growth.
However, cottage cheese is safe to sit out for up to two hours. Anything longer, and the cheese is ready for the trash.
If you're unsure if your cottage cheese is still safe to eat or to know if cream cheese is gone bad, check its appearance and smell. If it has an off odor, turns yellow, or grows mold, it's no longer edible.
Does Cottage Cheese Go Bad in the Fridge?
When does cottage cheese go bad in the refrigerator? The answer depends on whether the original packaging is opened or still sealed, just like how long is goat cheese good for after opening. Find out how to store cottage cheese to keep it fresh and how long it lasts, opened and unopened.
The ideal way to store cottage cheese in the refrigerator is to turn the container upside down and place it near the back of the fridge where the temperature is coldest. Doing this creates a vacuum effect that prevents bacteria from growing.
Do not open the cheese container until you are ready to eat it. An opened container of cottage cheese lasts in the refrigerator for up to two weeks, and an unopened container stays fresh one week after the sell-by date.
If the original container lid gets damaged after opening, do not cover the container with aluminum foil. Instead, transfer the cottage cheese to an airtight container before refrigerating.
How Long is Cottage Cheese Good for in the Freezer?
Did you know that it's possible to freeze cottage cheese? If you can't eat the cheese before it spoils, the freezer is suitable for storing it in a pinch, like when you freeze feta cubes or grated parmesan.
While the texture changes slightly during the freezing process and it only lasts three to six months, it's a convenient way to store it for later use.
Can cottage cheese be frozen? Uncreamed or dry cottage cheese handles the freezing process better than creamed cottage cheese. To freeze the cheese, pour it into an airtight container or freezer bag and set it in the freezer.
Make sure to push out the air before sealing the bags shut to extend the shelf life and prevent freezer burn. Can mozzarella cheese be frozen the same way? Yes, mozzarella actually handles the freezing process quite well.
Defrost the cheese in the fridge overnight since thawing at room temperature causes bacteria to grow, and use the thawed cottage cheese for cooked dishes.
How to Use Cottage Cheese to Make Pancakes
Are you in search of something a little unique to use up the rest of your cottage cheese? Cottage cheese pancakes are easy to prepare, have a melty center and crispy edges. This recipe makes four servings.
Spray cooking spray into a skillet and put it on medium heat. Combine the cottage cheese, flour, vegetable oil, and eggs in a mixing bowl and stir until just combined.
Scoop the desired amount into the heated pan and cook until surface bubbles appear. Flip the pancakes over with a spatula and cook the other side until brown.
We love eating creamy cottage cheese with fruit, and it's the perfect substitute for milk in cooked dishes. Unfortunately, an opened tub of cottage cheese only lasts a couple of days.
However, there are ways to use this leftover cheese to prevent food waste, and your freezer is a great place to extend the life of cottage cheese.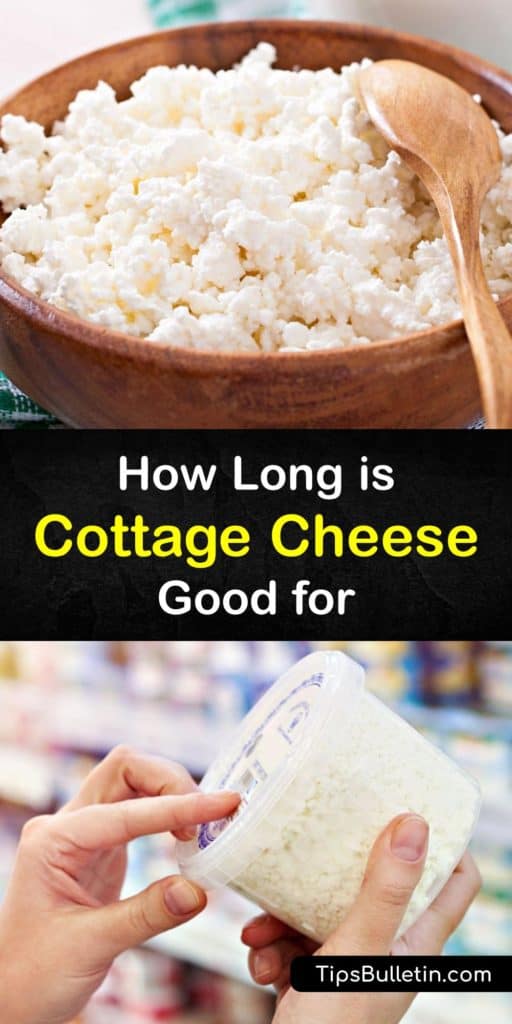 You're not the only person to ask how long is cottage cheese good for since this cheese has a unique appearance, and we'd love it if you'd share the answer and our cottage cheese storage guide with your family and friends on Facebook and Pinterest.