Bleaching your hair is a fantastic way to try a new personal style and switch up your routine. Technically, bleaching your hair is considered damaging it, but if you do it correctly, you're controlling the damage. In this article, we're going to go over how to bleach your hair, how to dye your hair with peroxide, and how to lighten hair without bleach.
Is bleaching your hair bad? Not necessarily. While you're technically harming your hair, you're doing so in a controlled fashion.
Bleaching the hair is safe when you use the right products and prepare your hair adequately for the process. Let's look at how to bleach your hair at home.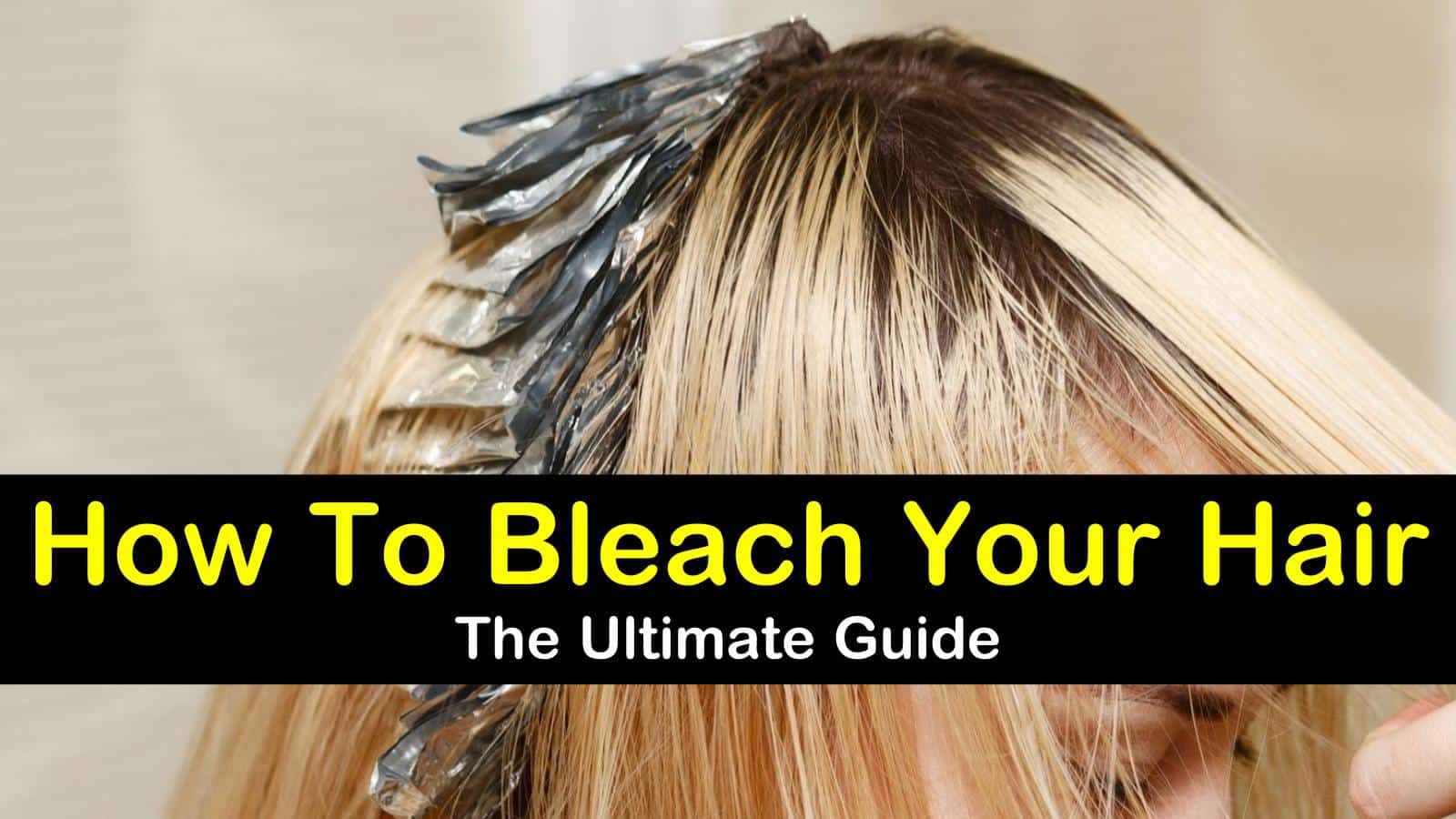 How to Prepare Your Hair for Bleaching
If you want to bleach your hair successfully, you'll want to do some prep work beforehand to reduce the chance of doing damage. There are a few things you'll want to do when you dye hair at home.
How to Bleach Your Hair: The Night Before
For starters, ensure that you wait at least two weeks if you recently dyed, permed, or highlighted your hair. You want to give your hair time to heal before subjecting it to further bleaching.
Additionally, avoid using heating tools on your hair in the weeks before you bleach it. Stay off the blow dryer, curling iron, flat iron, and others.
You might feel compelled to wash your hair before bleaching. Resist the temptation. Your hair requires essential oils to protect it from the bleaching process, and washing your hair removes those oils.
Invest in good bleach products. If confused, ask a stylist for some product recommendations. Coconut oil will help protect your hair during the bleaching process, so apply some oil to your hair the night before bleaching.
Wear a satin cap at night to retain the moisture on the scalp. If you're unable to let the oil sit overnight, let it sit for about 3 hours minimum.
How to Bleach Your Hair: The Day of the Bleaching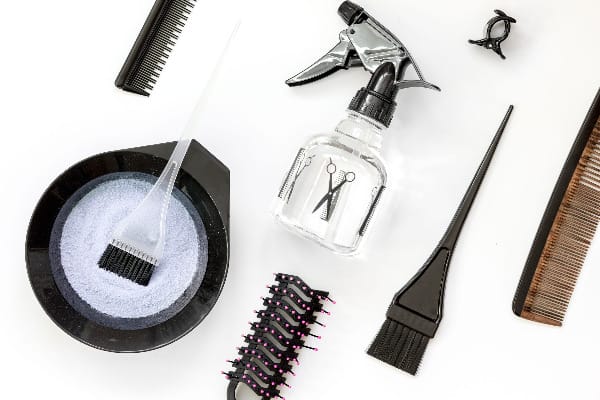 The day you're planning to bleach your hair, add even more coconut oil to your hair and do a strand test. Even if you use natural hair lighteners, doing a strand test indicates how well your hair will tolerate the process.
Discontinue the bleaching process if your hair doesn't respond well to the strand test. Make sure you only apply hair lighteners to unwashed hair.
Wear clothes you no longer use as there is a chance of them coming in contact with the dye during the process. Bleach your hair at a convenient time. Do not start when you know you do not have enough time to wait for the process to show results. Wear gloves if at all possible and cover your shoulders with an old towel. Get hair bleach off hands or your head quickly after lightening your hair
Ensure that you remove all hair bleach off your hands after you finish the procedure. Natural hair lighteners will need twice as much time before you notice the effect on your hair.
How to Dye Your Hair with Peroxide
Since most people have peroxide at home, it is a great way to take advantage of the benefits of hydrogen peroxide for bleaching your hair.
In a small mixing bowl, combine hydrogen peroxide and baking soda. Add a dollop of conditioner to the mixture and stir evenly. Using your hands or an applicator brush, rub the mixture evenly on the hair starting from the roots, then use a wide-tooth comb to distribute the mix thoroughly.
Cover your hair with a plastic cap for 30 minutes, and wash the paste out of your hair with a moisturizing shampoo. Add some hair conditioner and allow it to sit on your hair for 25 minutes.
Rinse hair with cold water and gently dry it with a towel. Repeat the process up to three times weekly until you achieve your desired look.
How to Lighten Hair without Bleach
If you do not like the idea of lightening your hair with compounded bleach products sold at most shops, you can still achieve the coloring you seek by using essential household items such as lemon, honey, chamomile tea, olive oil, and baking soda.
How to Use Lemon to Lighten Your Hair
Start by adding chamomile tea bags to a pot of water and allow them to boil. Pour the mixture into a bowl and add the lemon juice and honey. Do not dip your hair in hot lemon bleach mixture. Let it cool first.
Pour some of the mix into a spray bottle and set aside. Once the solution is cool enough, dip your hair into the bowl till the ends are entirely in the mixture.
Grab the spray bottle and spritz roots of your hair which are not in the bowl, then lift your head and squeeze off the excess mixture. Wear a plastic cap and allow it to sit for 40 minutes, and finish washing with shampoo followed by a deep conditioner.
Rinse with cold water and dry gently. Repeat the process a few times a week until you achieve your desired results.
How to Use Honey to Lighten Your Hair
Before you begin, mix the honey with the conditioner and stir it well. You'll also want to dampen your hair.
Apply mixture evenly on the hair using your fingers or above applicator brush. Then, using a wide-tooth comb, distribute the mixture properly on your hair, and proceed to wear a plastic cap.
Wash away the mixture from your hair using shampoo and gently dry the hair. If you achieve the desired effect the first time around, great! Otherwise, repeat the process as desired.
How to Lighten Hair with Olive Oil
Apply a generous amount of the oil to your hair. You'll want to let it sit for a while. Rather than make a mess, wear a plastic shower cap and allow the olive oil mixture to penetrate deeply. A half an hour should be enough time, but feel free to leave it on for longer.
When you've let the olive oil sit for a while, take off the cap and shampoo your hair. Take care while drying it. Once your hair is dry, style it as desired.
How to Lighten Hair with Henna Powder
Because you're looking to lighten your hair, you'll want to use a light-colored henna powder.
Start by mixing equal parts henna powder and chamomile powder, and then add boiling water. The result is a gooey paste. Use an applicator brush to apply it to your hair.
Put on a plastic shower cap and let the mixture sit for at least an hour. Rinse out the paste and gently dry it. You'll notice that your hair is a lighter color. If you'd prefer your hair lighter than the result, repeat the process as desired.
How to Lighten Hair with Chamomile Tea
To lighten your hair with chamomile tea, start by brewing six bags of chamomile tea. Remove six tablespoons and mix into your conditioner and use the remaining pure chamomile tea as shampoo and wash your hair. Use the chamomile conditioner to condition hair.
Let the conditioner sit between 30 and 60 minutes. When the time is up, wash off and let the hair dry naturally. Chamomile tea is excellent for your hair so feel free to repeat the process a few times a week if you feel so compelled.
How to Take Care of Dyed Hair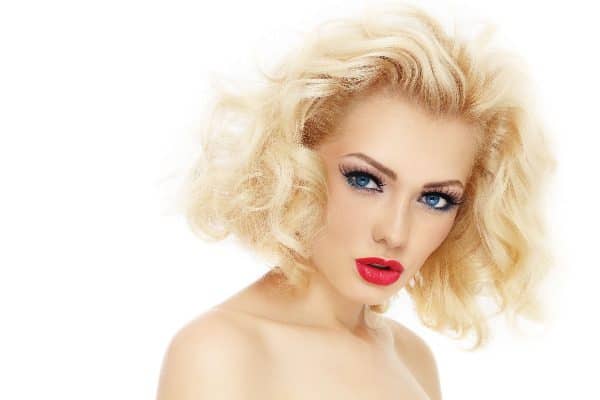 Once you've gone through the trouble of bleaching or dyeing your hair, you'll want to make sure you're taking good care of it. Here are some ways to make sure your hair remains beautiful and healthy.
As Easy as a Trip to the Bleach
From time to time, you might want to try a new hair color. Or maybe you're a seasoned bleacher and want to find fresh new ways of maintaining your style. In any case, I hope this article inspired you.
In this article, you learned how to bleach your hair. You learned how to dye your hair with peroxide and how to lighten hair without bleach.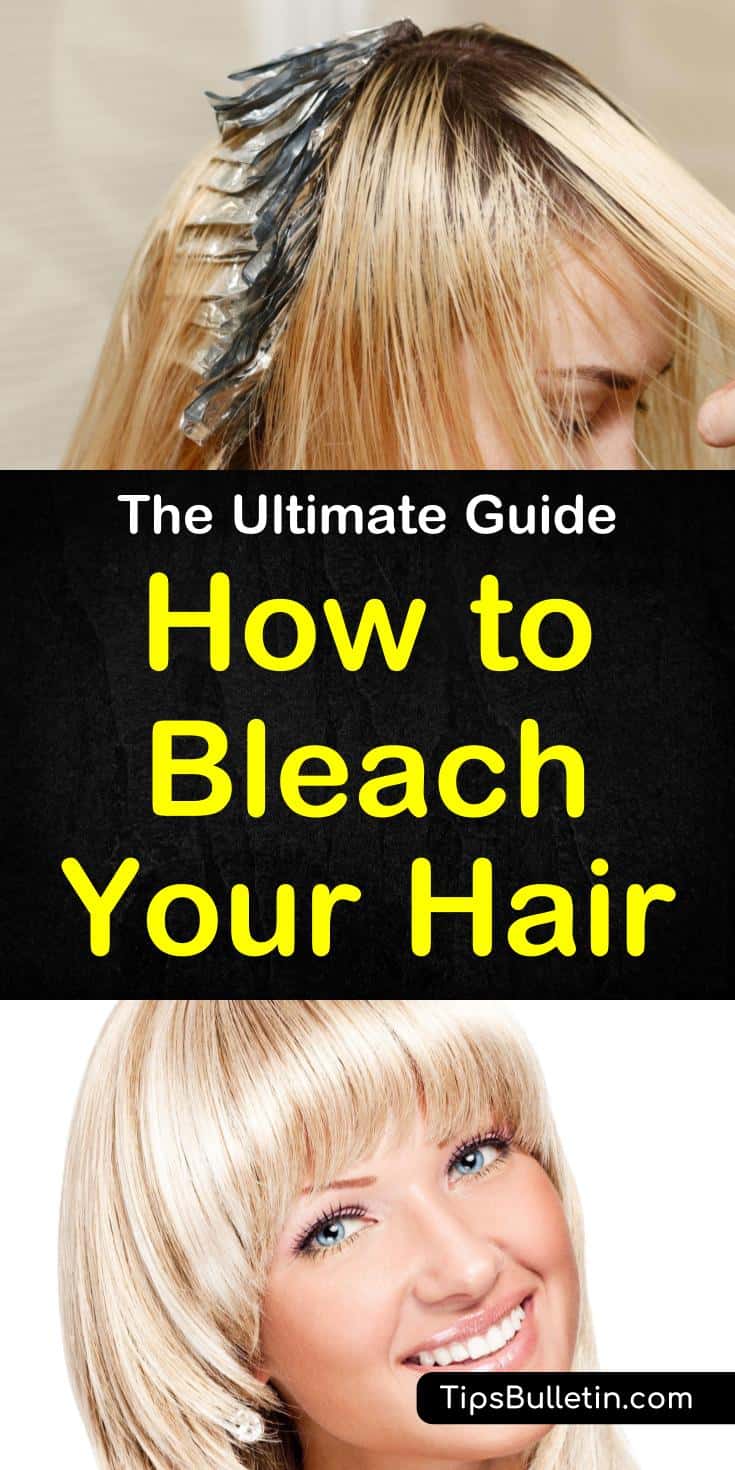 Let me know in the comments if I missed anything, and use the buttons to share to Facebook, Twitter, and Pinterest!