If you're a cheese-lover, it's hard not to purchase more cheese than you know what to do with when you come across a cheese sale at your grocery store. However, soft and hard cheeses only last so long in their original packaging. Find out how to can cheese with various methods and ways to use your canned cheese to prepare a delicious dish.
There are many reasons to stock your pantry with a variety of canned goods, whether you're a prepper or do not want food to go to waste. Canning veggies and fruits is an excellent form of food preservation, and canning cheese is no different. However, there are right and wrong ways to can food to prevent botulism.
We don't often consider canning as a form of food storage for food items like cream cheese, mozzarella, and cheddar cheese. However, preparing canned butter, cheese, and other dairy products is common homesteading practice.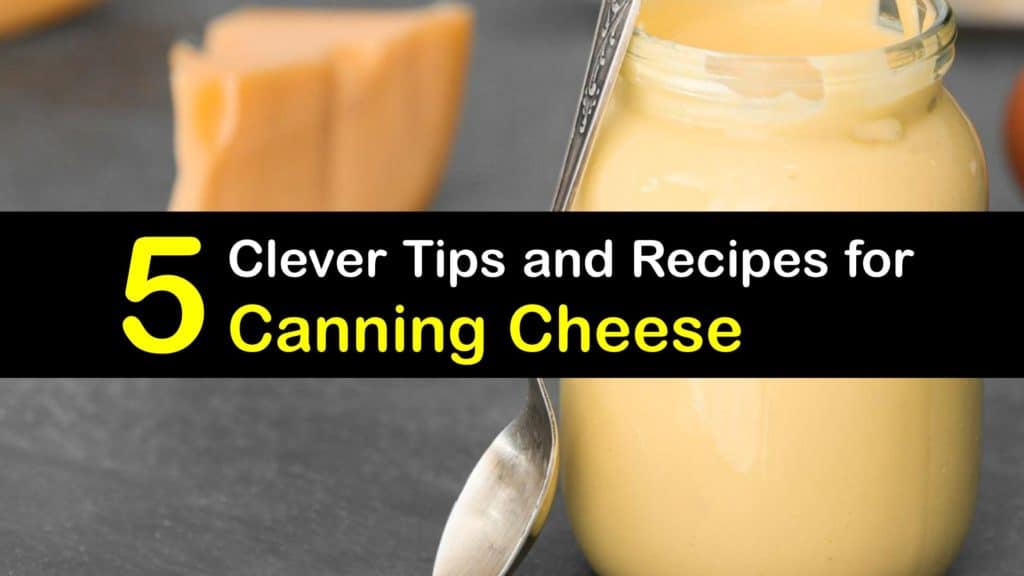 Ways to Can Cheese at Home
Although it's simple to freeze mozzarella for pizza, sometimes we want other options for food preservation. While canning dairy products is reasonably easy, the FDA and National Center for Home Food Preservation do not have any recommendations for canning cheese.
Therefore, it's essential to use the proper canning method to ensure your stored food is safe for consumption. Here are ways to safely can your own cheese at home for long-term storage.
Things to Know about Canning Cheese
There are two ways of canning cheese, and the one you choose depends on the cheese type. Discover the differences between these cheeses and canning methods to help you select the proper technique for you.
There are two ways to can food. One is to use a boiling water bath canner, and the other is to can the food in a pressure canner. Water bath canning is when you process jars of high acid foods in a pot of boiling water for a recommended amount of time.
In contrast, pressure canning is a controlled method of heating low acid foods with high temperatures and pressure.
While the FDA and cooperative extension service do not list any recommendations for canning whole cheese, shredded cheese, or cheese sauce, many people successfully can cheese for long-term storage.
However, there is a difference between hard cheese and soft cheese. Most cheeses are pasteurized, and dense cheeses are ideal for pressure canning. Preserving cheddar cheese in a pressure canner is ideal, while soft cheese and cheese sauce are perfect for water bath canning.
Of course, the freezer is also an excellent option for cheese storage. Freeze cream cheese easily, as well as most other cheeses. Store and keep feta cheese fresh in the fridge or freezer. However, it's always good to explore different storage methods to decide what works best for you.
How to Can Cheese in a Pressure Canner
Pressure canning cheese is the way to go if you want to preserve dense cheese, like sharp cheddar and mozzarella. This strategy is easy to perform as long as you have the right canning equipment.
Before canning anything, it's crucial to sterilize canning jars, seals, and lids. Then, shred or cube the hard cheese and pack them into canning jars, leaving an inch of headspace. Screw the two-piece lids on the jars and lower them into the canner.
Close the canner and process them for 20 minutes with ten pounds of pressure. Turn off the heat and let the canner rest for five minutes after the gauge reads zero. Remove the pressure can cheese and leave them undisturbed until completely cooled.
How to Can Soft Cheese in a Water Bath Canner
We recommend canning cheese in a water bath canner if you decide to store soft cheese like Velveeta or cream cheese. The canned cheese is great to have on hand for spreading on bagels, and it lasts up to two years under the right conditions.
Melt the soft cheese by heating it in a pot on the stove or warming it in intervals in the microwave. After the cheese melts, scoop the cheese into half-pint jars or pint-sized jars and use a spoon to press the cheese down in the jar and remove air bubbles. Leave an inch of head space in each jar, clean the rims, and screw the lids in place.
Set the jars into a boiling water bath canner and process them for 25 minutes. Turn off the heat and let them sit in the hot water for fifteen minutes. Remove the jars, put them on a dry towel, and let them cool to room temperature.
Making and Canning Nacho Cheese Sauce
Another way to make canned cheese is to prepare a cheese sauce before canning. This nacho dip is delicious and simple to prepare and stores well after canning.
Melt the butter in a saucepot and add the milk and cream. Slice the cheese into the creamy mixture and melt it slowly to prevent bottom burning. Add the desired amount of finely chopped jalapeno peppers and pimientos, adding more for spicy cheese or less for mild cheese.
Pour the melted cheese sauce into 20 hot sterilized jelly jars and screw the lids in place. Process them in a bath canner for 20 minutes, remove them from the water, and cool them at room temperature before storage. Serve the nacho cheese sauce with tortilla chips and enjoy.
How to Use Canned Cheese to Make Mac and Cheese
Now that you have plenty of canned cheese at your homestead, it's time to use some of those cheeses for recipes. This homemade mac and cheese is creamy and delicious, and it takes less than an hour to prepare.
Mix the canned cheese sauce, milk, and butter in a bowl until there are no lumps, and set it to the side. Pour half of the cooked pasta into a baking dish and cover with one cup of the cheese sauce mixture.
Sprinkle the chopped onions and one cup of shredded cheese over the top. Repeat the steps once more until all ingredients are in the dish and bake it for 40 minutes in a 350°F oven.
Fresh cheese is delicious and a great way to get your daily dose of calcium. However, it has a limited shelf life and often grows mold before you get a chance to finish it. Nobody wants to eat cheese when it goes bad. Fortunately, canned cheese is relatively simple to prepare, it lasts for years in the pantry, and it tastes great on crackers and chips or as a taco topping.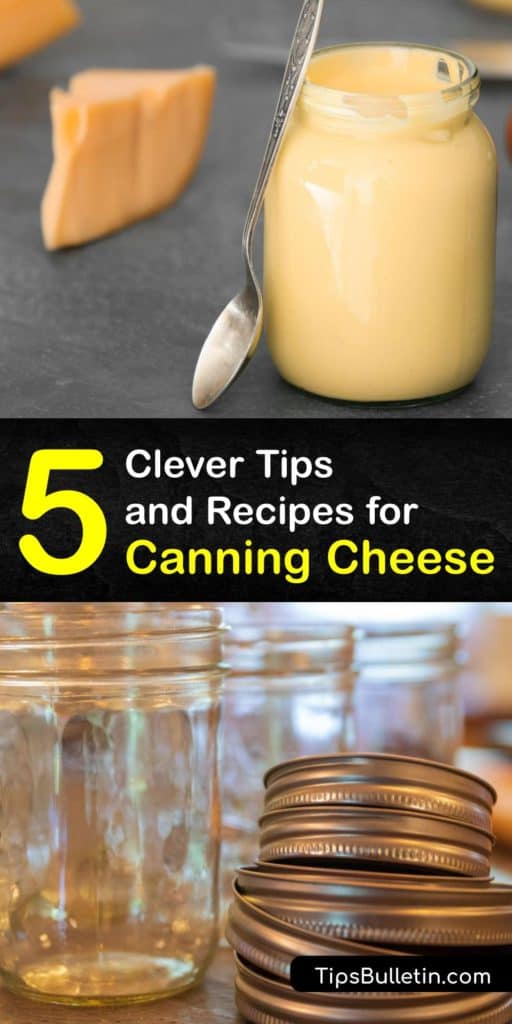 Now that you know how to can cheese for long-term storage, why not share our cheese canning guide with the cheese-lovers in your life on Pinterest and Facebook?