Jiminy Cricket and other fictional crickets are often depicted as cute or helpful. Yet, they are more of a nuisance than portrayed, as they spend the evening keeping you awake with their insistent singing as they try to lure a mate. Learn about crickets, their appearance and habits, and how to catch a cricket using various methods.
Nothing is more annoying than hearing a house cricket chirp as soon as you turn out the lights. They can chirp at 100 decibels, and the sound seems to come from everywhere, making it challenging to pinpoint their location.
If you've ever tried to catch a cricket, then you know how fast these little buggers are. Their large eyes allow them to sense movement up to three feet away, and they jump 20 to 30 times their body length to escape capture. However, while you may think that catching crickets takes incredible skill, there are ways to trap these pests.
Easy Ways I Catch Crickets
Crickets are notorious escape artists who hide in hard-to-reach places and jump great heights. Nonetheless, it is possible to catch them if you use the correct tools for the job. Discover several ways to catch crickets indoors and in the yard.
What's the Difference Between Crickets and Grasshoppers?
Both crickets and grasshoppers are jumping insects that make a chirping noise, and both belong to the order Orthoptera. So, what's the difference between a grasshopper and a cricket? Adult grasshoppers are larger than crickets and are more green – crickets are brown or black.
In addition, male crickets have longer antennae than grasshoppers, and they make sounds by rubbing their wings together instead of their hind legs against their wings. Grasshoppers generally eat grass, and crickets eat everything from flowers, seeds, and fruit to animal matter.
Are Crickets Destructive or Harmful?
Crickets are not dangerous or harmful to humans and pets. However, these vocal insects are a concern if they infest your yard or house. Learn how these pests can be destructive if they get out of control.
There are many types of crickets, from spider crickets to cave crickets, and they do not bite or sting people or animals. However, they can cause destruction. According to the National Pest Management Association, the Mormon cricket is destructive to crops.
Additionally, the mole cricket damages lawns by tunneling. The house or field cricket may find its way indoors, feasting on cotton, wool, and other natural fabrics.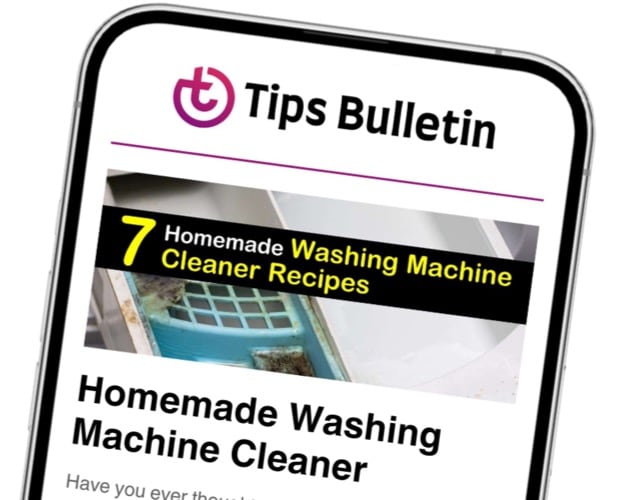 Finally, an email that Transforms Your Home.
Get the latest home and garden tips from our experts, delivered straight to your inbox.
Depending on the type, female crickets may lay up to 100 eggs a day and 3,000 eggs in a lifetime. It's not long before you end up with a cricket infestation, so it's vital to take action as soon as you discover their activity.
How I Find Crickets Indoors and Outside
You know that you have a cricket infestation, but you're not sure where the insects are hiding since they only come out at night. Find several signs to look for to help you locate crickets inside and outside.
Crickets often spend their time outdoors in tall grass, wood piles, and damp and dark places. If they find their way indoors, they tend to hide inside walls, in nooks and crannies, and moist areas like the basement.
Common outdoor cricket signs include disturbed soil and dying grass. Chewed edges on clothing or upholstery indicate an indoor infestation.
The Best Way I Catch a Cricket
If you want to keep it alive, the best way to catch a cricket is to lure the insect into a cricket feeder. Cricket feeders are containers that house crickets, usually for feeding reptiles, and they work well as a trap.
Locate the area in the yard with the most cricket activity. It may be in tall grass or weeds or near wood or rock piles. Dig a small hole in the ground and place the cricket feeder in the hole. In the evening, put pebbles, a shallow water container, and some bread in the container. Check it in the morning and place the cover on the feeder to contain captured crickets.
I
Catch Crickets in Jars
One of the most straightforward tools for catching crickets is a jar, and all you need is a tasty snack to lure the insects into the container. Make a cricket trap out of a jar.
Start by making a hole in the lid large enough for a cricket to enter the jar. Fill the container halfway with cornmeal, and screw the cover in place. Before you go to bed at night, place the trap in the area of your home or outside where you suspect crickets congregate. The cricket enters the hole in the lid for a snack and cannot jump back out.
How I Catch a Cricket With a Net
You can also use a net to create a live cricket trap for catching crickets. Nets are large enough to capture the insect, even when jumping, and the net holes are too small to allow it to escape. It's also an excellent way to trap more than one cricket at a time.
Insect net catchers are great for capturing a variety of insects, including crickets. To catch crickets with a net, place the net over the cricket, transfer the insect into a container, and ensure it has holes if you plan to keep them alive. If you're unsure where to find crickets, listen for chirping in the evening or look beneath rocks, wood, and weeds.
I
Use Light Traps to Capture Crickets
Crickets are drawn to light, and the best way to catch a cricket is to use light colors or a light source to lure them into a trap and kill spider crickets when they're out of control. Make a light trap to capture crickets.
Place a bucket of water in an area where you notice crickets and suspend a UV light over the bucket. The light draws crickets, and they fall into the water and drown. You can also place the bucket on the porch and leave the outside light on overnight.
To catch live crickets, place an empty bucket beneath the light, cover it with a sheet of plastic wrap, make a hole in the center, and push the plastic slightly in to form a funnel. The crickets jump towards the light, land on the plastic, and slide down into the hole where they get trapped.
Catching Crickets With My Newspaper
The simplest method for catching crickets is to use a sheet of newspaper, but this technique only works if you know where you have an infestation. Trap live crickets with bait and an old newspaper.
Combine a half cup of plain breadcrumbs with a half cup of granulated sugar. At dusk, sprinkle the mixture on the ground where you think crickets hang out and cover it with a sheet of newspaper. In the morning, hold a large container in one hand and carefully lift the newspaper with the other. Place the jar over the crickets to capture them.
Using a Loaf of Bread to Capture My Crickets
Don't throw away an old loaf of bread since it's perfect for making a cricket trap. Note that it must be a whole loaf and not sliced bread. Learn how to catch crickets with a bread loaf and sugar.
Start by slicing the loaf of bread lengthwise and hollowing out the two sides. Put the bread pieces in a bowl and add granulated sugar to the crumbs. Replace the sweetened bread inside the two loaf halves and secure the loaf with a rubber band.
Slice off each end of the bread to expose the inside; place it in the cricket-infested area before going to bed. The crickets crawl into the loaf as you sleep; dispose of them in the morning.
Making My Soda Bottle Cricket Trap
Save the container the next time you finish a two-liter bottle of soda. The plastic bottle is ideal for turning into a cricket trap; all you need are scissors and some cricket bait.
Use scissors or a knife to slice the top off a plastic soda bottle. Flip the top over and insert it into the bottom to form a funnel shape. Pour granulated sugar into the container and place it in the spot where you notice crickets. The insects climb into the bottle for the sugar and cannot get out.
Using Duct Tape to Catch My Crickets
You can find a variety of sticky insect traps at your local hardware store, but it's cheaper and easier to make one yourself. Craft a sticky cricket trap with a roll of duct tape.
My
DIY Sticky Trap
Sticky traps work best indoors since they collect too much dust, dirt, and debris if you use them outside. Take a long strip of duct tape and lay it on the floor with the sticky side facing up. Do this each night, and check it in the morning for crickets and other bugs.
Catching My Crickets With a Tube Trap
If you want to catch many crickets quickly, try using cardboard tubes. Place them strategically around the house and yard; the longer the tubes, the more you'll catch. Here is how to catch crickets with a paper towel tube.
Set an empty paper towel tube in an upward position where you hear crickets and pour some cricket bait, like bread crumbs or sugar, into the bottom of the tube. Check the trap in the morning and place the live crickets in a container with breathing holes.
Baiting and Trapping Crickets With Molasses
If you want to catch crickets for the sole purpose of eliminating them, consider molasses. Crickets love its scent and cannot resist hopping into the trap for a taste. Discover how to get rid of crickets with a molasses trap.
Pour two teaspoons of molasses into a shallow container and fill it halfway with water. Set the bowl in the room with the cricket problem and leave it until you capture crickets. Dispose of the dead cricket in the outside trash and refill the trap if necessary.
In the garden, it can often be beneficial to use smells that crickets hate. Planting fragrant herbs and flowers in your garden can be a great way to repel pests in the garden.
How I Prevent Crickets From Getting Inside
Listening to the cricket-song outside in the evening is enjoyable, but you don't want to hear it in the house as you sleep. Follow these tips to keep crickets out of your living space and in nature where they belong.
The simplest way to keep crickets out of your home is to make sure it's secure. Walk around outside the house and seal cracks with caulk to stop insects from having easy access indoors.
Another way to make your space less inviting is to eliminate moisture by fixing leaks and installing a dehumidifier. Use a homemade cricket trap or store-bought trap, like Catchmaster Cricket XL, as soon as you hear cricket sounds indoors.
Ways I Keep Crickets Out of the Yard
While crickets can enhance the overall health of your garden as they consume weed seeds, too many of these insects may lead to a problem. Keep your yard's cricket population in check.
Crickets love hanging out in dark, wet areas; removing piles of wood, rocks, leaves, and other yard debris keeps these pests out of the yard. It's also helpful to mow your lawn routinely to keep the grass short and maintain gardens by pulling weeds and cleaning up plant waste.
While crickets are not harmful, they cause destruction if they become an infestation. Not only that, but they are extremely noisy, and their nocturnal habits keep you awake throughout the night. Luckily, there are simple ways to catch these insects and keep them away from your living space.
Now that you've learned how to catch a cricket and keep your home and yard pest-free, why not share our tips for catching crickets with your friend and family circle on Pinterest and Facebook?