Having a Bunn coffee maker is a boon to our mornings and lets us start the day with a delicious and energy-sparking espresso or drip coffee. But regular use for brewing coffee can lead to a dirty coffee maker, and that can affect our favorite beverage's flavor. When you know how to clean a Bunn coffee maker, you ensure that you never have to experience a dirty carafe or compromised flavor ever again.
This guide provides Bunn coffee maker cleaning instructions for all kinds of scenarios. We show you how to clean a Bunn coffee maker using dish soap, dishwasher detergent, and vinegar.
You'll also find out the best way to prevent your coffee maker from getting dirty in the first place by performing regular maintenance and cleaning. With our assistance, every cup of coffee you drink will taste as good as the first one.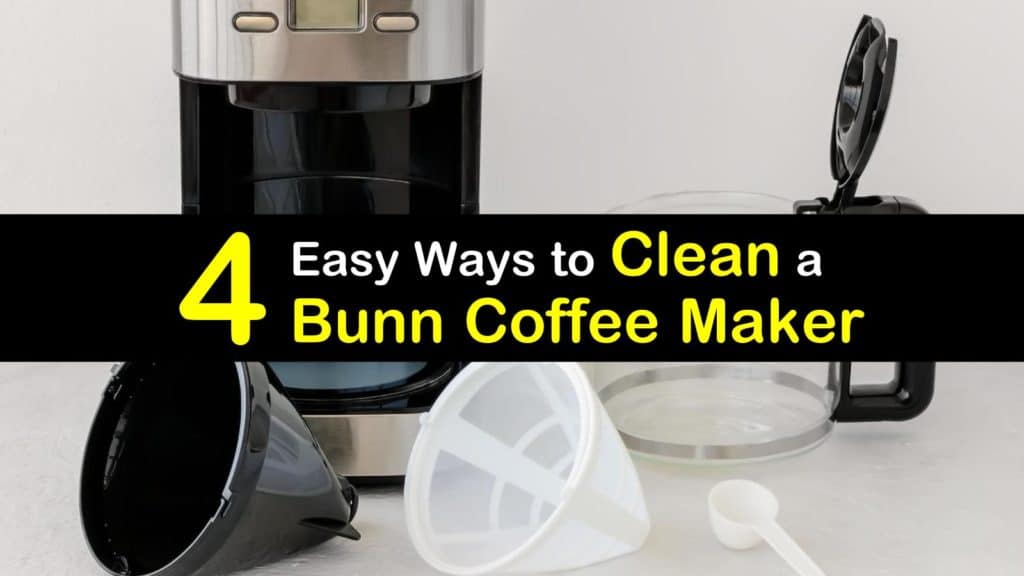 Cleaning a Bunn Coffee Maker
Keeping your coffee maker clean and working is the best way to avoid dirty components and carafes. When you stay on top of required maintenance, you ensure that you aren't contributing to your coffee maker's decline and allowing it to fill with hard water deposits and other gunk.
Preventative Maintenance
This section goes through the maintenance you need to perform regularly to keep your Bunn coffee maker in fighting shape. A little attention will extend your coffee maker's life and guarantee that your coffee stays flavorful and clean of all contaminants.
When you perform the maintenance we recommend, you'll have a working coffee maker that won't fill with dirt and other build up.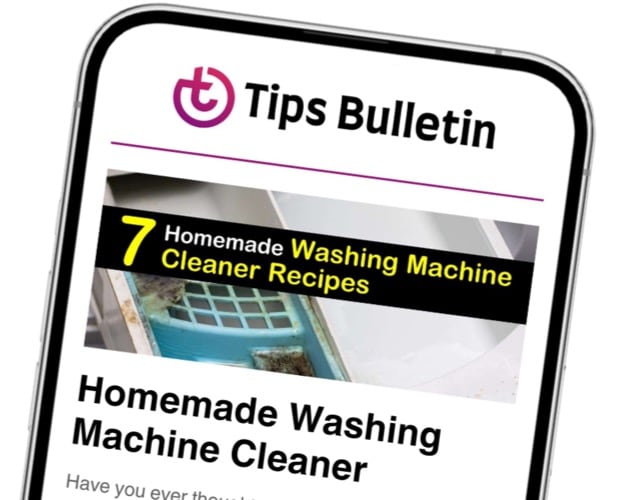 Finally, an email that Transforms Your Home.
Get the latest home and garden tips from our experts, delivered straight to your inbox.
Clean the Spray Head Regularly
Your coffee maker's spray head and spray head line are essential components and need to stay in good working order. A little buildup on the spray head can impede the water's flow and make a massive difference in your coffee's flavor.
Avoid this potential problem by giving your coffee maker a little TLC and regular cleaning every few weeks. Routine cleaning will extend your coffee maker's life by years.
The coffee maker's spray head is located at the top of the brewer and above the carafe or coffee pot, and you can remove it by unscrewing it with your hands. After you remove the spray head, don the gloves and use the spray head probe that came with the coffee maker to explore the sprayhead tube.
Push the probe into the tube until an inch or so sticks out. Rotate the probe and push it in and out to clear out mineral deposits.Use toothpicks to clean out the spray head holes, and run water through the spray head to confirm it's cleared up before you reattach it.
Wipe every part of the machine with a soft cloth to finish your task. If you have hard water, you'll need to perform this maintenance more often.
If you need to deep clean an electric coffee grinder, some toothpicks can help you with that task, as well. When the appliances you use to make that fresh cup of coffee are clean, you get a better and more delicious tasting cup.
Descale the Coffee Maker with Vinegar
Descaling coffee maker tubes is one of the many uses of vinegar. Vinegar's acetic acid eats away at deposits in your coffee maker and leaves behind clear pipes. You should descale your coffee maker whenever you clean the spray head and tube.
Wipe down the coffee machine to remove debris such as coffee grounds. Pour six cups of vinegar into the coffee maker's reservoir for a simple descale solution, and run the device through a brew cycle until all the vinegar has moved through the lines.
Make sure to soak the brew funnel in vinegar to descale it, as well. If needed, replace the dirty vinegar with fresh vinegar and run it through the coffee maker again.
Repeat as needed until the vinegar solution moves through the machine quickly and cleanly and all traces of deposits have cleared the system. Rinse with warm water to ensure that your next cup of coffee won't taste like vinegar.
Bunn Coffee Maker Cleaning Instructions
Keeping your coffee maker well maintained is essential, but coffee is a natural staining agent and will cause the machine to get dirty over time, even with careful maintenance. If you want to keep your Bunn coffee maker looking its best, ensure that you have a cleaning method ready to use when needed.
Bunn Coffee Maker Cleaning
This section examines how to clean a Bunn coffee maker and make sure that it's ready to brew for years to come.
You'll learn how to use baking soda to get your coffee maker sparkling, and we also show you the way to get your thermal carafe back to showroom condition using dish soap or dishwashing detergent. You'll be ready for any dirty coffee maker you might encounter.
Wash the Coffee Pot with Baking Soda and Vinegar
If you've spent any time in the DIY world, you've probably learned how useful baking soda and vinegar are at getting all manner of items clean. The two agents are useful on their own, and when you combine them, you create a potent household cleaner that will make your coffee pot look like new. Use this recipe to tackle burned-in stains on your coffee maker.
Sprinkle baking soda on any stains. Fill a spray bottle with vinegar and spray the baking soda to wet it. Wait five minutes, and then use a nylon scrubber to clean off any stains. Rinsing the decanter after cleaning it is essential if you wish to remove the cleaner, so make sure to refill the pot with cold water.
Clean Your Thermal Carafe with Liquid Dish Soap
Your Bunn coffee brewer might not have a glass coffee pot that works well with baking soda and you may want to take care of cleaning a coffee maker without vinegar. Many modern coffee makers use a thermal carafe to keep the coffee hot, and you need to treat it gently when you clean the carafe.
Either liquid dish soap or dishwashing detergent is perfect for getting your carafe ready to pour another cup of coffee, without worrying about scratching the glass or the unpleasant smell of vinegar.
Add the dish soap or powdered detergent to the brew funnel fitted with a paper filter, and pour the carafe of clean water into the water tank. Turn on the Bunn coffee machine, and let the hot water fill the carafe. Discard the filter.
Let the soapy water sit in the carafe for about 15 minutes, and then use a long scrub brush to clean the carafe. Remove and clean the brew through-valve from the carafe lid.
Reassemble the carafe, discard the water, and run fresh water through the coffee maker to rinse the carafe again. Wipe down the base plate with a damp cloth.
We hope you had a lovely time exploring our coffee maker cleaning tips. Your Bunn coffee maker is a modern miracle, but you need to keep it clean if you want to enjoy a tasty pot of coffee throughout the year. Our guide helps you find the perfect way to clean and maintain your coffee maker for the long haul.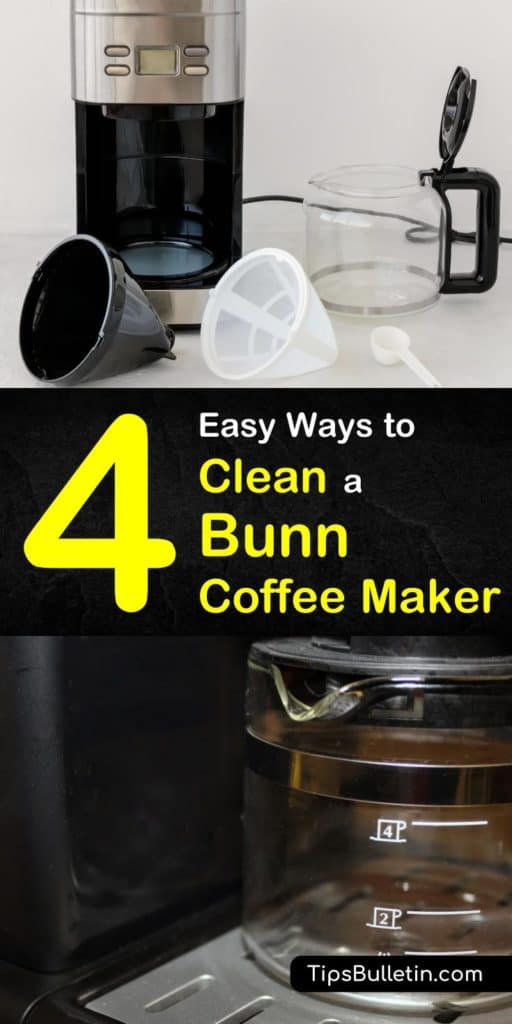 Thanks for reading our Bunn coffee maker cleaning instructions. If you found our recommendations on how to clean a Bunn coffee maker to be of use, we'd appreciate it if you'd share these coffee maker cleaning suggestions with your family and friends on Pinterest and Facebook.