Our cars give us the freedom that previous generations could only dream of enjoying, but that freedom comes alongside a few obligations. It's easy to wind up with a gunked-up windshield that even a trip to the car wash can't resolve. Knowing how to clean a car windshield helps us to prepare for those occasions and lets us breathe easy in the knowledge that we can handle any cleaning challenge we encounter.
This guide will give you the tools you need and shows you how to clean a car windshield inside and out.
We show you the cleaning steps you can take to ensure that the interior and exterior of your windshield remains spotless and streak-free. And, you'll also get some excellent tips to clean tree sap, road tar, and other contaminants off your glass without damaging it.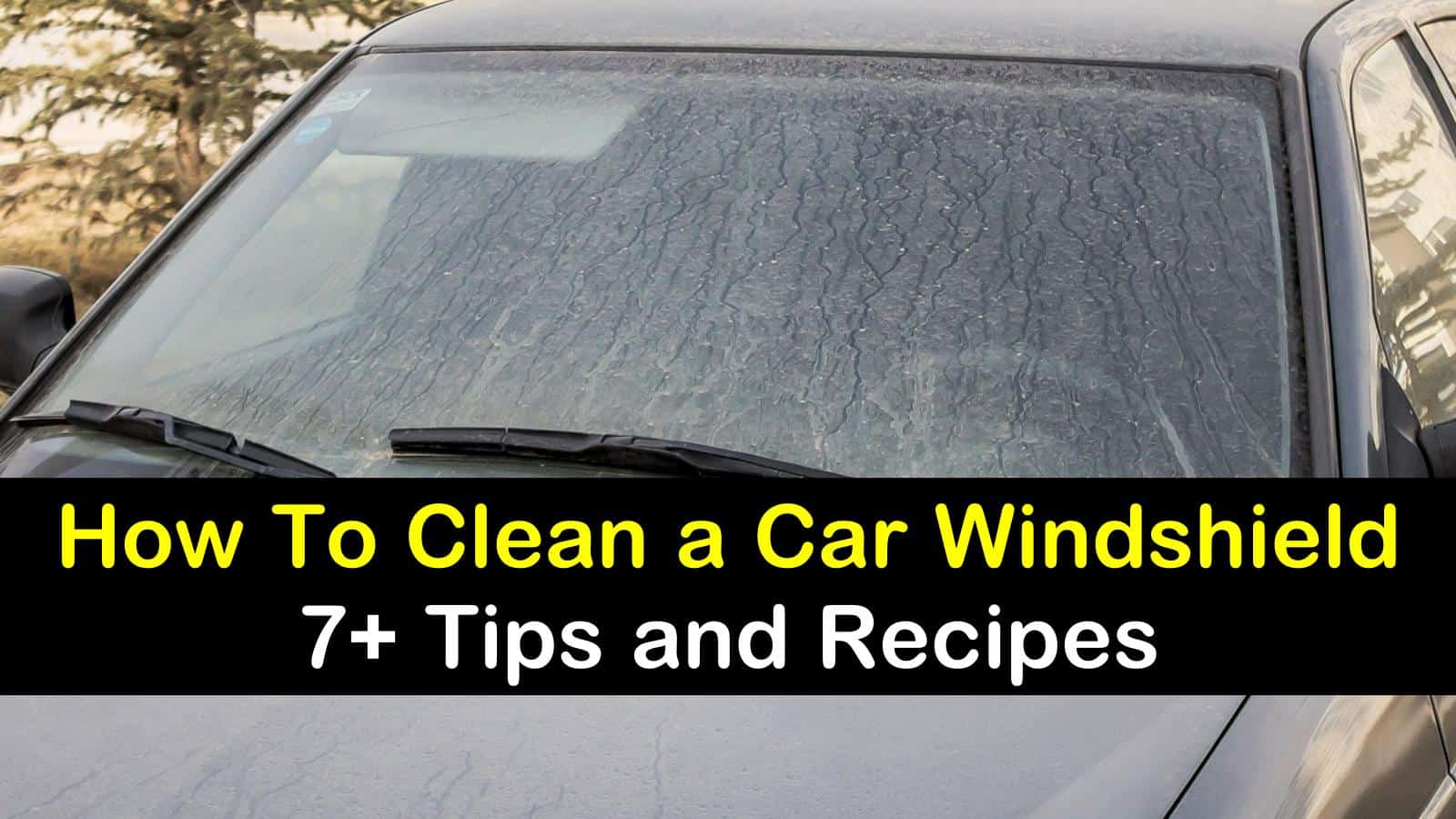 Cleaning a Car Windshield
Your exterior windshield probably gets more cleaning attention than your interior windshield. You at least give your outside windshield a pass with a squeegee when you fill up the car, but the interior windshield tends to accumulate dust, dirt, and other build-ups without regular cleaning.
It adds up and can result in a dirty interior windshield. It's always a good idea to pay attention to the outside temperature when taking care of the exterior of your vehicle.
Is it too cold to wash your car? Temps at freezing or below will not offer the best environment for washing. It's better to wait until it is a little warmer to do a good job.
How to Clean the Inside of a Car Windshield
This section examines how to clean the inside of a dirty windshield using simple cleaners you have around the home. We help you learn the best way to clean inside of car windows without leaving smears or streaks on the glass, and you'll also learn the tricks to getting your windshield clean without harming the dashboard. You'll be ready to clean the toughest glass around by the time we finish.
Before cleaning, be sure that you take particular care with any window tinting. You don't want to damage it. However, if you need the best way to remove car window tint, follow our guidelines for a smooth experience and a nice clean window.
Window washing is an easy task but it is a little more challenging when you try cleaning windows without streaks. It all comes down to the materials you use and whether the sun is shining while you're doing it.
Clean Away Dust and Other Debris
You don't have to begin your windshield washing journey by jumping straight to liquid cleaners. There's plenty of work that you can do to get your windshield clean that doesn't require you to spray down the glass. For example, the inside of your windshield is a magnet for dust and dirt.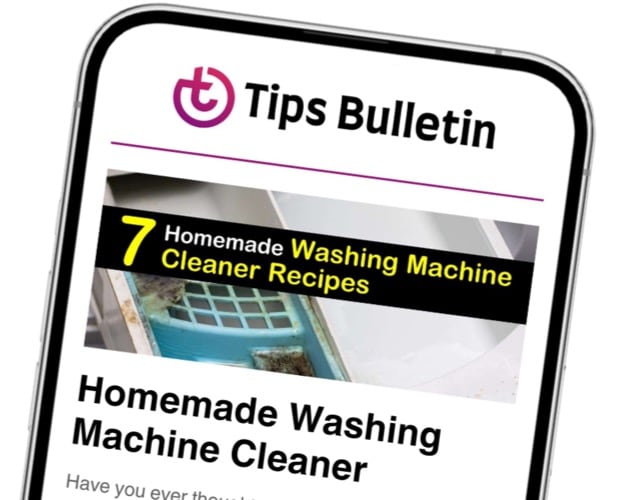 Finally, an email that Transforms Your Home.
Get the latest home and garden tips from our experts, delivered straight to your inbox.
That dirt will get in the way while you clean. You can get rid of all of that dust on the inside of your car before you start in with glass cleaner. Use a cloth that you've barely dampened to wipe down your windshield.
Start at the top when cleaning automotive glass, and work your way down to the bottom. Wipe the dashboard as well to remove any dust layer that might migrate onto your freshly cleaned windshield. Change out the cloth as you go.
Make an Initial Pass with Pure Water
Plain old water is a winner when you're looking for a recipe for a DIY window cleaner. Water works well as a cleaner because you run a low risk of causing additional damage when you clean with it.
In the worst case, your dashboard might get a little wet. It's always a good idea to begin your cleaning with water when you want to know how to clean car windshield inside.
Line cloth on the dashboard to catch any drips. Fill a container with water and spray down the glass. Clean with a microfiber towel. Work from the top to the bottom of the windshield, making first vertical motions and then horizontal ones; don't use a circular motion. Buff the glass to clean off any remaining streaks and water spots.
White vinegar is also an excellent home remedy for cleaning headlight lenses. The vinegar is a cleaner that repels fog, so it works great for headlights.
Use Glass Cleaner on the Windshield Interior
As you might expect, your primary cleaner when working on your car's windshield is glass cleaner. Household glass cleaners are fine to use when you want to know how to clean a car windshield.
Select one that doesn't contain ammonia, as ammonia can damage your car's interior and result in a trip to a repair shop. A good pass with a glass cleaner will leave your entire windshield gleaming.
Line the dashboard with cloth, and spray glass cleaner onto a towel. Apply the dampened fabric to the interior windshield and wipe it off with a clean cloth.
Work from the top of the inside of your windshield to the bottom, first using vertical motions and then horizontal ones. When you've cleaned the windshield, use a dry cloth to buff away any streaking.
Cleaning a Car Windshield Outside
Approach exterior windshield cleaning differently than you do interior windshield work. Your windshield outside gets constant exposure to the elements and all sorts of road junk such as tar and sap. And, the surface itself has lots of small scratches and pits that you need to clean before you can call the job finished.
You may have accidentally gotten some car wax on your windows while waxing the car. Use one of these remedies as a natural remover for car wax that ends up on headlights, your windshield and the other windows of the car.
Removing a Sticker from a Windshield and More
This section is concerned with how to clean a car windshield on the outside. You'll get information on where to park your car while you wash it, which cleaners work well on stickers and other stuck-on items, and how to condition your glass so it won't get dirty for a while.
We've got all the essential facts you need to get your windshield looking gorgeous again and the best way to get a sticker off your car without damaging the glass or paint.
Move Your Car Out of the Sun
Where you place your car while you clean it might not seem like that big of a deal, but it can mean the difference between a perfect cleaning job and one that results in streaks and blotches. The sun is not your good friend when it comes to washing your car's body or glass.
If the vehicle sits in strong sunlight while you clean it, the water in your cleaner might evaporate too quickly, leaving behind soap scum and streaks. It's not the way to get a clean windshield. Move your car to a shady area before you clean it.
For best results, wait an hour or two after moving your vehicle out of bright sunlight to allow the auto body to cool off. That way, your car glass cleaner will have time to sit on the windshield and work on any dirt or debris before you clean it away.
Remove Stickers with Vinegar and a Razor Blade
If you've lived in a few different cities or states, you probably have a windshield littered with various stickers to indicate residency, parking, and more. It's easy to put those stickers on your car, but it's much tougher to remove them without leaving residue behind. You can clean glass with vinegar to get rid of the stickers and the sticky stuff leftover.
Removing a sticker from a windshield is easy if you know how to do it. Vinegar is one of the most valuable cleaning products in your pantry and can help get stickers off your car windshield with little effort. Rubbing alcohol is an excellent substitute for vinegar and will eat through the sticker glue in a heartbeat.
Don the gloves, fill a bottle with vinegar or alcohol and spray down stickers you wish to remove. Wait for about ten minutes for the vinegar or alcohol to work on the label glue and loosen it from the glass. Place your razor at a 45-degree angle, and carefully scrape the stickers off the windshield.
Use a clean tool so that you don't smudge the glass as you work, and be careful not to damage the windshield wipers. Add more vinegar or alcohol if the glue seems stubborn and is still holding onto the glass.
Throw the sticker fragments in the trash as you clean. This solution is ideal to remove bugs from your car windshield and other windows, as well. You can also use vinegar as part of a recipe to make car wash soap and for stain removal on the vehicle's interior.
Get the Exterior Windshield Shining with Glass Cleaner
Once you've given the windshield a once-over and removed all accumulated road build up, prepare it for a final deep clean. A little glass cleaner and a cloth will work wonders to accomplish this. A commercial glass cleaner without ammonia is perfect for your needs, is inexpensive, and is readily available at hardware and grocery stores.
Put on the gloves to prevent additional smearing, and spray a little cleaner into a microfiber towel. Clean the windshield section by section, working from top to bottom.
Wipe with a vertical motion first and then a horizontal motion to get the glass spotless. After you've cleaned the entire windshield, give it a buff with a clean cloth.
Clean the Windshield with a Magic Eraser and Detailing Clay
The best way to clean your exterior windshield is to use a cleaning solution that can get into the pits and small scratches that dot its surface. The Magic Eraser is perfect for this sort of work. You can utilize the Mr. Clean Magic Eraser to clean all kinds of surfaces, including windshield glass.
Rub it on any areas with stuck-on dirt or grime, and watch it vanish. When you follow it up with detailing clay, you wind up with a flawless windshield that's ready for conditioning.
Begin the cleaning process by donning the gloves and breaking the clay bar into large pieces. Spray a section of the windshield with water, and then spray the same area with clay lube.
Move a lump of clay bar across the glass until it glides smoothly without any bumps. After the section is clean, buff it dry with a clean microfiber cloth and move on to the next section.
Condition Your Windshield Exterior with Glass Treatment
An important step when cleaning a car windshield outside is to make sure to condition the glass after you clean it. When you condition your windshield, you protect it against future issues and stop rain from gathering on it and impeding your vision.
Always try to include an auto glass treatment when removing a sticker from a windshield and cleaning the glass afterward. Don't forget to treat your windshield wiper blades at the same time to keep them in good shape. Apply wiper conditioner to each wiper blade, and make sure you have windshield washer fluid, as well.
There are lots of automotive glass treatments among which to choose, and most of them do an excellent job of repelling water. Aquapel, Rain-x, and other brands all form a chemical bond with your glass and keep it water-repellent.
Follow the glass treatment manufacturer's instructions to ensure that you can reach out to the company for support if needed.
We hope you had a wonderful time reading over our windshield cleaning tips. Our cars are vital parts of modern life, but a dirty windshield can slow you down or even endanger your life. Our guide helps you find the best way of cleaning a car windshield outside and shows you the perfect way to get the interior just as clean.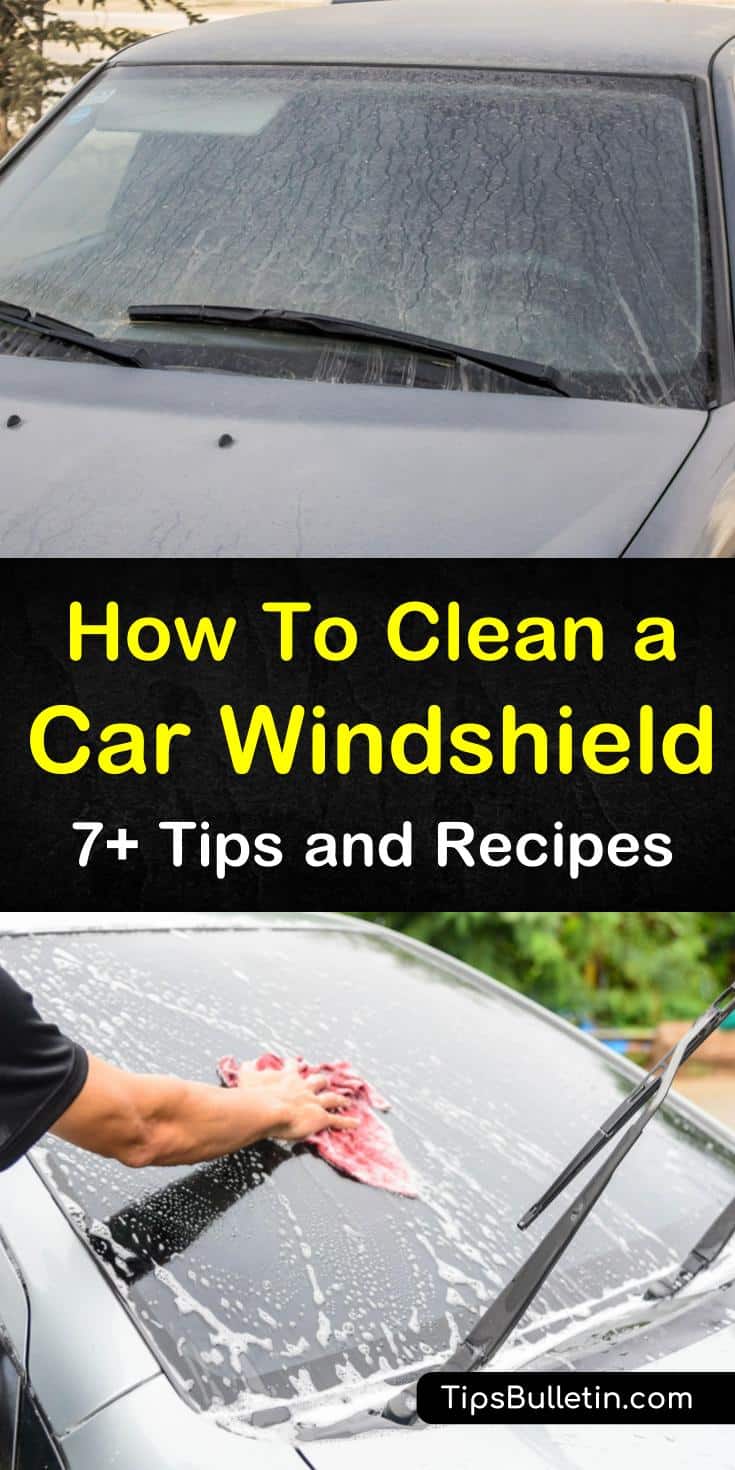 Thanks for looking over our glass cleaning recommendations. If you found our tips on how to clean a car windshield helpful, please help us out by sharing these cleaning suggestions with your family and friends on Facebook and Pinterest.