Charcoal grills are a part of the suburban landscape and work tirelessly to produce tasty meals. Inattention leads to buildup on your grill grates, lid, and ash catcher, though. Having a plan for how to clean a charcoal grill makes your grilling season a breeze and prevents gunk and grime from spoiling your dinner.
It's essential to know a few time-tested ways to clean a charcoal grill if you want to enjoy the fruits of its labors without interruption. Our guide sets you up for success and provides you with our favorite methods for cleaning a charcoal grill.
These grill cleaning suggestions give you power over the ash and grease and show you the best options for restoring stainless steel, cast iron, and porcelain enamel grills to like-new condition. A clean charcoal or gas grill produces delicious food, and the cleaning approaches we offer ensure that your grill remains spotless and ready for duty.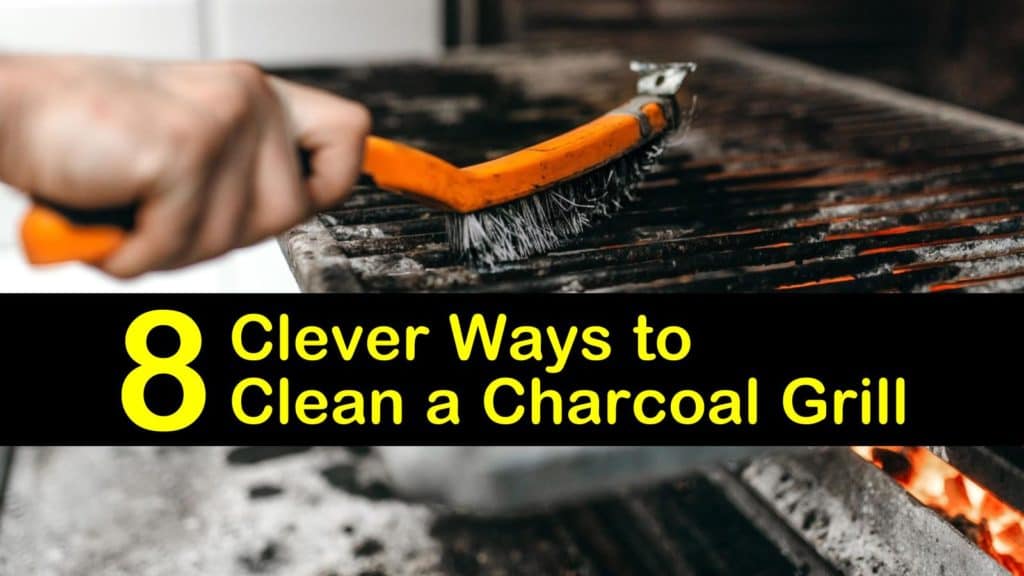 The Top Ways to Clean a Charcoal Grill
To avoid having to spend hours at a time cleaning your charcoal grill, make maintaining it a part of your cooking process. Ideally, your plan for preparing meat or veggies on a BBQ includes a good cleaning after every grilling session. Taking the time to remove residue from your grill grates, interior, and lid reduces the requirement for wholesale hardcore cleaning sessions.
Cleaning a Charcoal Grill – Regular Maintenance
This portion of the article includes recipes and procedures that work as part of your usual cooking routine. With a wire grill brush, small shovel, vegetable oil, and vinegar, your grill remains spotless and ready to take on dinner duties once again.
Our tips for regular grill maintenance keep your grill in top condition. You can grill in the oven, but we show you how to make your outdoor grill experience a winning one.
Use a Wire Brush Every Time You Cook
The idea when you cook on a charcoal grill is to taste the food and the fire, not the rack upon which you cook the meal. The residue remaining from the last time you grilled results in unwelcome flavors and unsanitary cooking conditions. Remove that residue before it gets a chance to set in, and your food and family benefit.
A pass with a metal brush keeps the build-up off your grill and away from your food. Keep a stiff-bristled wire brush next to the grill, and get it ready to go whenever you cook.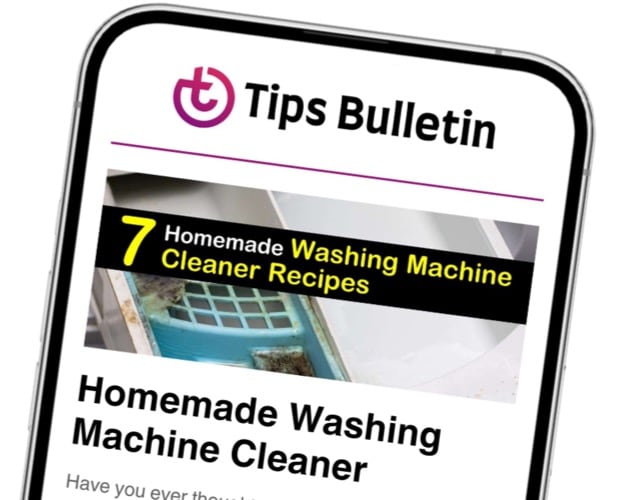 Finally, an email that Transforms Your Home.
Get the latest home and garden tips from our experts, delivered straight to your inbox.
Give the grates a quick brush before you begin cooking and brush away any burnt food or grease after you finish. A little attention and elbow grease keep impurities and bad flavors at bay. Wire brushes are also ideal tools for deep cleaning a cast iron grill.
Clean the Bottom and Lid Every Week
We often overlook the lid and bottom when we look at how to clean a charcoal grill, but they both experience more buildup than most spots. The cover sits in smoke for an hour or more whenever you use the grill.
The soot from that smoke accumulates in a hurry. Likewise, the ash catcher and firebox fill quickly and reduce the grill's efficiency. Clean both areas once a week to keep your grill tip-top and happy.
Scoop out the ashes into a trash bag with a shovel, and use a scraper or scrubber to dislodge any stuck-on spots. Dampen paper towels, wipe down the inside of the lid, and throw away the soiled cloth. Repeat until the grill cover and bottom are clean.
Get Your Grill Clean with Oil
Oil and heat combine to create non-stick metal surfaces that are easy to keep clean. If you have stainless steel grates, clean them with oil once a month during the season to maintain them.
Spending a few minutes on your grill with oil and paper towels prevents food from sticking and makes your charcoal grates ready to take on the sloppiest meals without backing down.
Place charcoal in the grill, and light it. Wait until the coals are hot, then add oil to a paper towel and use the tongs to spread the oil onto the grill grates.
Use enough oil to coat the metal but not enough to cause them grates to drip. Too much oil leads to flare-ups. Wait a few minutes, and then cook your meal as usual.
Clean the Grill with Vinegar
Is there anything vinegar can't clean? This miracle liquid contains acetic acid, making it our number one pick as a floor cleaner, laundry detergent, and grill degreaser.
Use vinegar once a week on your barbecue grill to clean away organic material that escapes your wire-bristle brush. This cleaning solution is a surefire winner and a great way to prevent grease and buildup from spoiling your next cookout.
After you finish using the grill, mix equal parts vinegar and water in a bowl and dip a wire scrubber in the liquid. Spread the vinegar cleaner on the grates, scrubbing as you go. The vinegar eats away at burnt debris, making it much easier to clean away and brush off the grates.
How to Clean a Charcoal Grill
Regular attention during daily or weekly use helps to prevent serious cleaning issues from cropping up most of the time. But, if you forgo maintenance a few times when cooking, more severe cleaning challenges arise with even the most reliable Weber grill.
The grease, soot, and other grime associated with grilling combine to create a cleaning challenge in no time at all. Fortunately, there are plenty of hard-hitting cleaners ready to step in and take care of the problem.
Heavy-Duty Cleaning Options
This section examines methods of cleaning charcoal grills when you need a process with a little more oomph. We show you how to make a DIY grill cleaning solution out of dish soap and water, and you also get tips for how to restore your grill grates using aluminum foil and oven cleaner. The cleaning suggestions we provide give you the tools to keep your grill bright and shiny all year long.
Get the Grill Clean with Soapy Water
Soap and water might not seem like high-powered cleaning agents, but they rip through burnt food and grime like nobody's business. The hot water softens stuck-on debris, and the soap breaks down the grease and makes it easier to rinse away.
Place your stainless steel grill in the dishwasher if you have one, or break out the scrubber and take care of the scrubbing job yourself.
Soak the grates in soapy water for about 20 minutes. Use a scrubber and scraping tool to remove lingering debris, and wipe away grease and soot. Replace the water if it gets too dirty. Rinse the grates in hot water.
Remove Caked-On Food with Aluminum Foil
Sometimes, an unconventional approach gets the job done. Aluminum foil is an unlikely but effective cleaning option and makes short work of burnt food and other gunk stuck on the grates.
Use aluminum foil to turn a hopeless case back into gleaming steel, and enjoy a clean grill once more. This process consists of a few simple steps and doesn't require much in the way of ingredients.
The next time you encounter a grill grate that seems beyond help, heat some coals, ball up some foil and use tongs to rub the ball of aluminum foil on the grates. Flip the grate over after a few minutes to clean the underside as well.
Clean Your Grill's Interior with Oven Cleaner
It might seem fruitless even to attempt to clean your grill's interior. Coals burn in your grill every day, so why bother cleaning the metal when a new load of ash arrives all the time?
A clean grill performs better, though, and ash and grease buildup often block ventilation holes that help your firebox or propane outlets burn clean. Using an oven cleaner on your grill once a season keeps the dirt away and your meals tasting their best.
To take care of grill cleaning with oven cleaner, don your safety gear, and remove all ashes from the ash catcher and firebox. Use scrapers and scrubbers to dislodge any debris that may be stuck to the grates. Apply the oven cleaner and let it sit for a minute.
Clean it off with paper towels or a cloth. Never let the cleaner sit for more than a minute or so, as prolonged exposure damages the grill.
Boil the Grill to Restore It
Boiling water is an underappreciated cleaner that takes on all sorts of grease and dirt without batting an eye. When you run across a filthy grill that requires a serious cleaning session to get it back to working order, give boiling water a shot.
This cleaning method doesn't use harmful chemicals and works like a dream on the worst-looking grills.
Put on your safety gear to avoid burns, and bring the boiling water to the grill. Use scrubbers and other tools to apply the water and rinse the grill with more boiling water as you work to keep the grill free of debris. Continue until the grill is clean and food-ready.
We hope you had a fascinating journey exploring our grill cleaning recommendations. Charcoal grills provide tasty meals all season, but grease and soot build up and turn a relaxing outdoor activity into a nightmare. Our look at charcoal grill maintenance shows you the best ways to keep your grill happy and cookout-ready.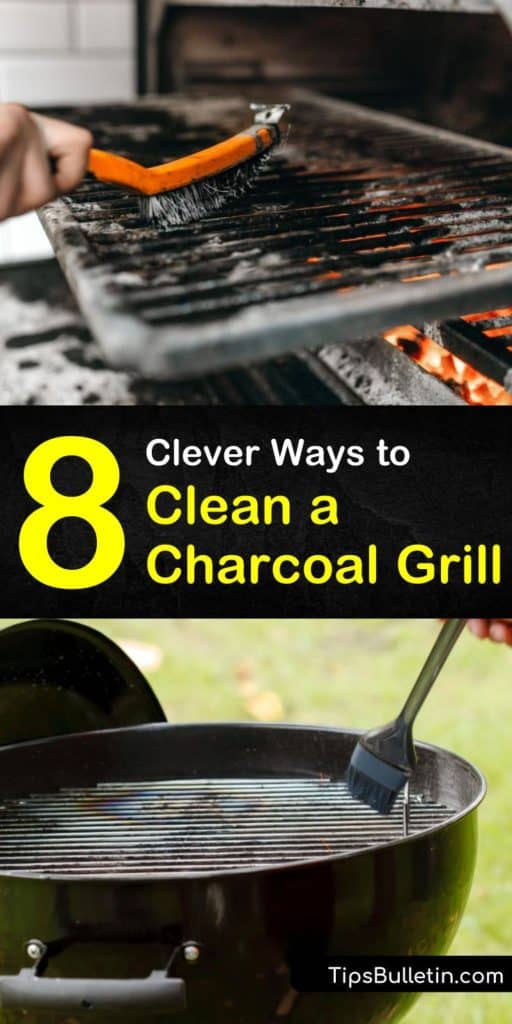 Thanks for reading our grill care suggestions. Pinterest and Facebook are ideal venues to share how to clean a charcoal grill, as you might like to assist others in finding out our charcoal grill cleaning tips as you did.