Coffee grinders are an excellent tool in the kitchen, especially if you are a coffee lover. Over time, though, those aromatic coffee beans can leave coffee oils and coffee dust in the grinding chamber of the grinder. You need to know how to clean a coffee grinder to prevent these stale coffee particles from ruining a perfectly good cup of coffee.
There are a variety of coffee grinders on the market that work well for grinding coffee. Whether you are using Baratza or Burr coffee maker, take proper cleaning steps so that you have the best coffee possible.
While these coffee grinders are great for getting the job done, leftover coffee residue in the coffee grinder can turn stale and rancid, affecting the coffee taste.
How to Have the Best Coffee
There are several things that go into a delicious cup of coffee. You need to store coffee beans correctly, as well as your ground coffee, and it's important to regularly clean your grinder and coffee pot, as well.
Clean a Coffee Grinder the Easy Way
With so many uses for baking soda and vinegar, it's hard to believe we found more. The following methods use these ingredients and more for cleaning a coffee grinder so that you can enjoy a great cup of coffee.
Cleaning a Coffee Grinder with Vinegar
You may be dealing with bad smells if you haven't cleaned your coffee grinder in a long time. Cleaning a coffee grinder with vinegar will remove bad odors that can build-up over time from rancid coffee.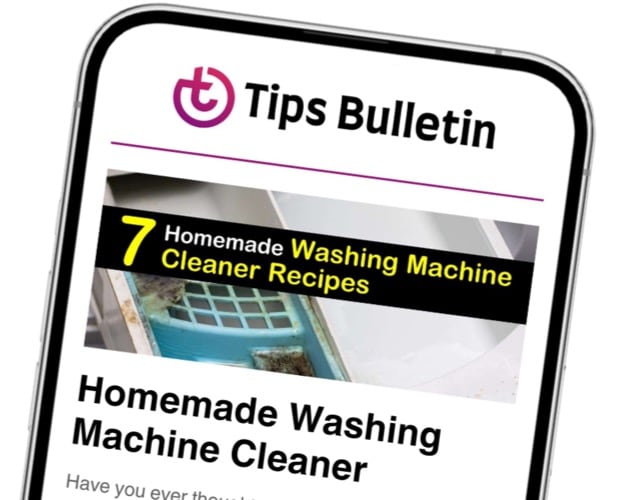 Finally, an email that Transforms Your Home.
Get the latest home and garden tips from our experts, delivered straight to your inbox.
You can also use vinegar for wiping down the outside of a coffee maker or take care of coffee pot cleaning with vinegar on the inside of the carafe, as well. In fact, using vinegar is one of the best ways to clean your coffee maker. It not only removes coffee stains but gets rid of mineral deposits that buildup from hard water.
Remove all parts of the coffee grinder. Dip a paper towel into vinegar and wipe down the inside of the unit to remove all residue. Use a damp cloth to wipe away traces of vinegar and reassemble the grinder.
Clean a Hand-Crank Coffee Grinder
If you've got a vintage hand-crank coffee grinder, then you have to take different steps when it comes to cleaning your grinder. This method walks you through the process of disassembling and cleaning a hand-crank grinder.
Remove the top of the grinder and the screws from the bracket holding the burr in its place using a screwdriver. Use pliers to grab onto the shaft and twist the handle to separate all parts.
Combine enough baking soda and water into a small bowl to form a paste. Dip the paper towel into the baking soda mixture and scoop a decent amount into the grinder.
Rub all the surfaces of the coffee grinder with the cleaning paste. Get a washcloth wet with clean water and wipe away all of the baking soda residue until clean. Reassemble the grinder.
Clean a Burr Coffee Grinder
You cannot merely put a Burr grinder into a sink filled with soapy water to get it clean. Cleaning a Burr with water can corrode the metal and damage the unit. This process will show you how to clean your Burr grinder without water.
Burr Grinder Cleaning
Begin by taking your grinder apart and placing all the parts onto paper towels. Use a brush (a toothbrush works well for this) to brush away all the coffee particles and dust. You can now reassemble the grinder for use.
Clean a Blade Grinder
Cleaning a blade grinder is relatively simple and similar to cleaning an electric grinder. Here is a quick and easy way to get that grinder clean using rice.
Pour the white rice into the grind chamber and grind for about one minute until the rice turns into dust. As the blades pulverize the rice, it will absorb the coffee oils in the grinder.
Dump out the rice dust and wipe the coffee grinder using a damp towel. Repeat this process weekly to maintain a clean grinder.
How to Clean an Electric Grinder with a Cleaner
Cleaning an electric coffee grinder is pretty straightforward. You can use the rice cleaning method or go with a cleaner. Here is how to clean your grinder using a store-bought grinder cleaner.
Electric Coffee Grinder Cleaner
Dump any old coffee grounds from the grinder and use cleaner tablets or grinder cleaning powder such as Urnex Grindz into the coffee grinder. Use one cap full for espresso grinders and two caps full for regular grinders.
Grind the powder at medium speed. Dump the cleaner into the garbage and run two cycles of beans through the grinding process to purge the grinder of cleaning residue.
Cleaning a Manual Coffee Grinder
Manual coffee grinders contain small parts and coffee burrs that need to be cleaned to remove rancid coffee residue so that you can have fresh coffee when you want it. Here is how to clean all the pieces of the grinder the right way.
Lay some paper towels out on the kitchen counter. Disassemble the grinder and lay all parts onto the paper towel. Rinse the handle and hopper lid with warm water and dry with a cloth.
Fill a small container with warm water and a few drops of soap. Wash the grounds catcher with the soapy water, rinse with clean water, and dry with a towel.
Dip a Q-tip into the soapy water and lightly scrub the nooks and crannies of the burrs and other small parts to remove coffee oils and residue. Wipe the parts clean using a Q-tip dipped into clean water and then dry them thoroughly with a towel. Once completely dry, reassemble the grinder.
With the various types of coffee equipment that many of us have in our kitchens these days, it's good to know the tips and tricks to clean them. Now that you have a clean grinder, you can stop bothering your local barista and go back to brewing your delicious cup of coffee.
While coffee grounds not only give you a delicious boost to your day, they also have other uses. Before you throw used ground coffee into the garbage, you may be interested to know that there are several ways to use coffee grounds in the garden to boost plant growth and fruit or vegetable production.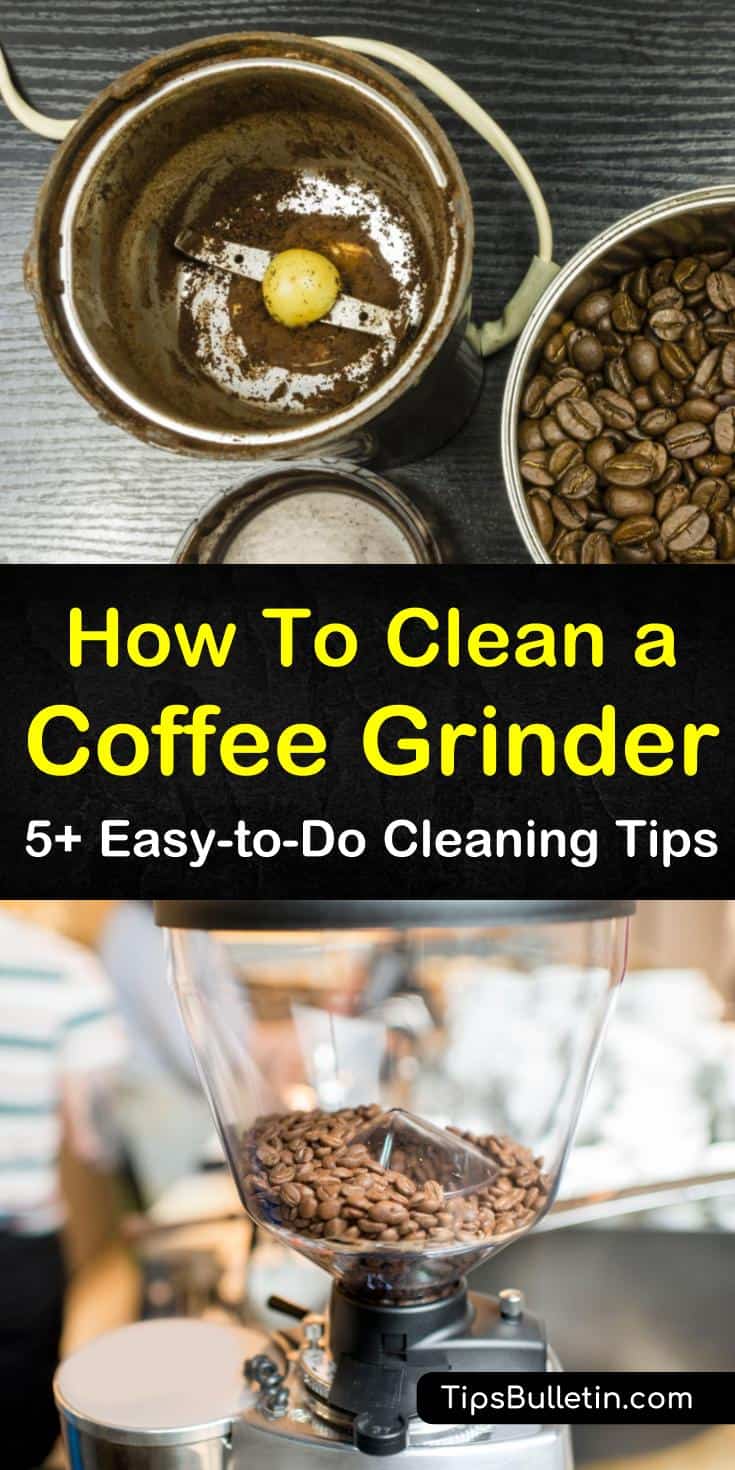 You now know how to clean a coffee grinder to remove stale and rancid coffee residue, so why not share these coffee grinder cleaning tips with your friends and family on Facebook?