Having a fiberglass shower means not having to deal with mold and harmful agents very often. Fiberglass can still get dirty, though, and unlike with stainless steel or tile, harsh or abrasive cleaners can damage the shower's finish. Knowing how to clean a fiberglass shower will allow you to keep your bathroom areas looking as beautiful as the rest of your home.
A few decent DIY cleaner recipes are all you need when you want to know how to clean fiberglass shower floor and wall areas. In our guide, you'll discover how simple it is to keep your shower looking its best.
We provide some dynamite tips for effective cleaning, and you'll also get plenty of options for killer cleaner recipes that get your shower walls and shower pan clean without scratching or dulling the finish. Our tips for cleaning fiberglass shower surfaces are the right choice for your bathroom.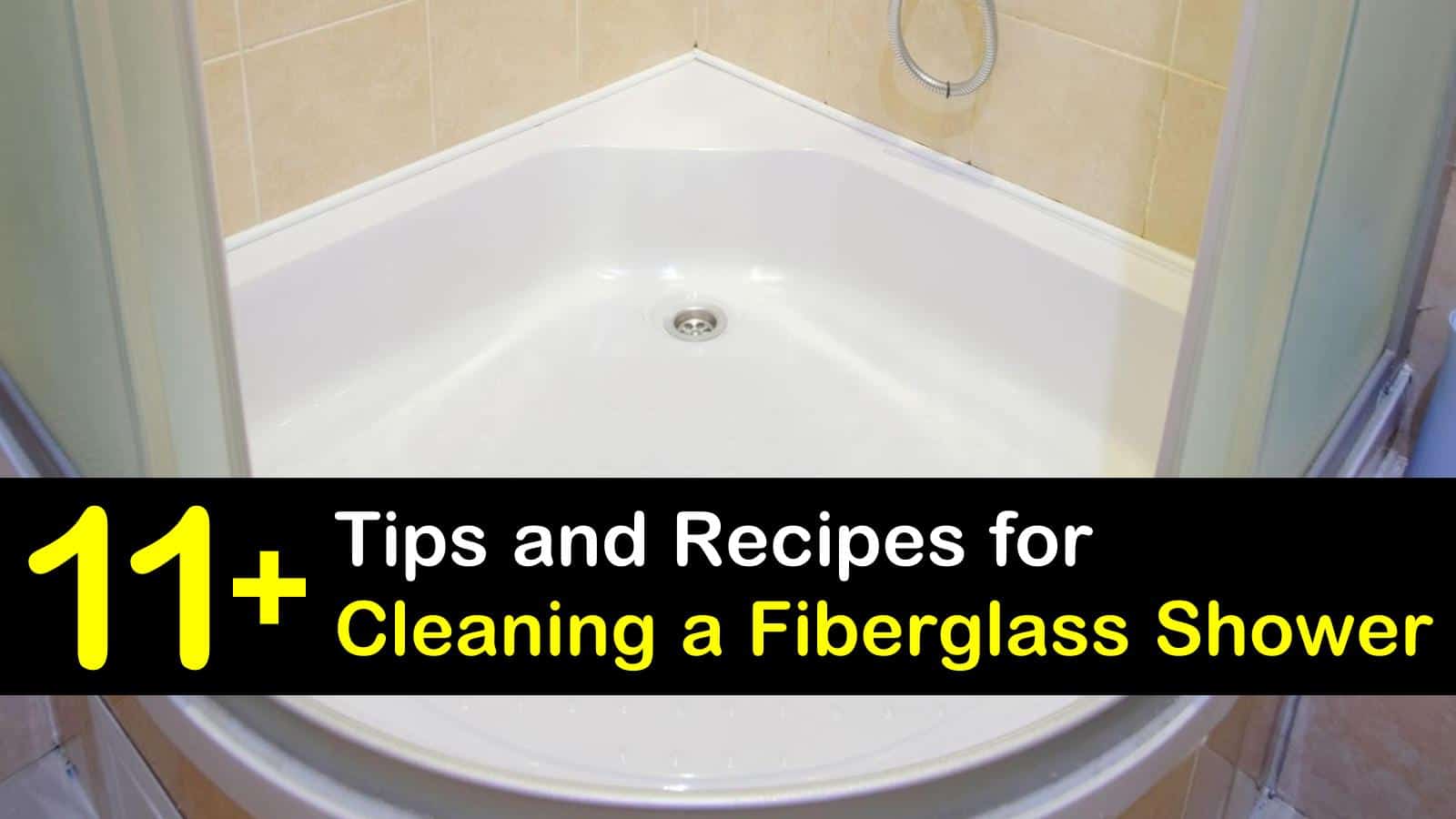 Cleaning a Fiberglass Shower
When you get ready to deep clean your bathroom, you first need to get the preparation out of the way. It might appear unimportant, but a comprehensive pre-cleaning is vital if you want your cleaning to be effective. Getting your shower ready for your DIY cleaner will ensure that you get the best results from your cleaning.
Preparing to Clean
This section covers the prep work you should do before cleaning fiberglass shower areas. In this section, we give you a rundown of the easy steps to take every time you clean.
Part of knowing how to clean a fiberglass shower is understanding that you have to put in the time to prepare your shower and give the cleaner its best chance to work. Our pre-clean process will start you off right.
Clear Everything Out of the Shower
When you set out to learn how to clean fiberglass shower floor and wall surfaces, you probably didn't spare a thought for the items clogging up the shower. If your shower is like most people's, it's full of shampoo, soap, razors, loofahs, and perhaps a squeegee to prevent water spots after each use.
It's tempting to try and clean around all of that junk, but doing so will leave many areas uncleaned. Always pull everything out of the shower before you apply a cleaner and start scrubbing. Pull everything off the shelves, remove the curtain, and make sure to take out any items hanging from the shower head, too.
If you use a non-slip mat in your shower, don't forget to remove it as well before you start cleaning the fiberglass shower pan. You should have nothing in your fiberglass shower except for walls and floor when you apply your cleaner.
Rinse Out the Shower and Provide Ventilation
Even the best homemade shower cleaner can't do its job if you don't give it a suitable surface upon which to work. If you apply the cleanser onto unrinsed and loose debris and grime in your shower, you waste some of the cleaning action. A good rinse ensures that your shower cleaner spends its energy getting the fiberglass tub clean.
Once you pull out items from your shower, give the entire area a rinsing with warm water before you start scrubbing. Take the time to ventilate your bathroom before applying cleaners, too.
Even mild detergents put out fumes, and those fumes can be unpleasant in an enclosed space such as a shower. Open all windows and doors, and if your shower has a glass door, leave it open, as well. Pointing a fan at the shower is a big help, too.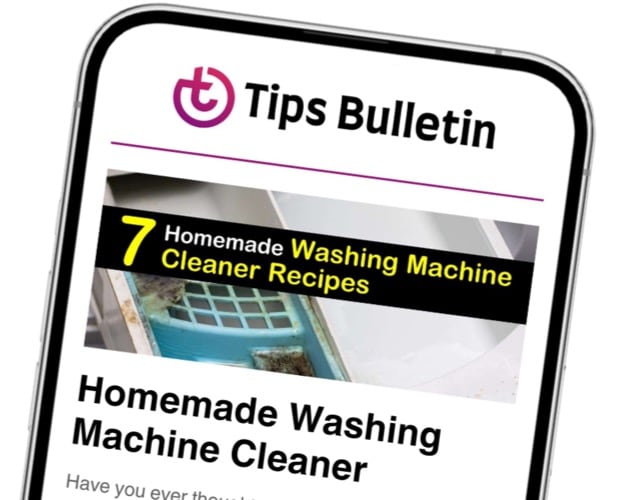 Finally, an email that Transforms Your Home.
Get the latest home and garden tips from our experts, delivered straight to your inbox.
DIY Recipes for Cleaning Fiberglass Shower Surfaces
Once you've gotten the preparation out of the way, it's time to use a fiberglass cleaner. There are lots of excellent recipes you can use when you want to know how to clean a fiberglass shower or other products made from this material like recreational vehicles and boats.
Cleaning fiberglass shower surfaces requires a delicate balance because your cleaner has to get rid of soap scum and gunk without harming the fiberglass.
How to Clean Fiberglass Shower Floor and Walls
In this section, we provide some outstanding cleaner recipes that you can make at home. Our methods include standard household items such as baking soda, vinegar, and Borax, so they're safe for your family.
Best of all, none of our DIY recipes will scratch or dull your fiberglass shower's finish. These recipes are perfect for any homemaker who wants to keep their home looking gorgeous.
Use Liquid Dish Soap
A big part of knowing how to clean fiberglass shower floor and wall surfaces is finding the perfect cleaner for your needs. When your shower has soap scum and dirt, our liquid dish soap recipe is just right. It will also clean acrylic glass without scratching and leave a shiny surface behind.
Liquid dish soap is for far more than dishwashing; you can use it to kill fleas on pets or get grease out of clothes. Dish soap is perfect for tackling a dirty shower.
Add your dish soap to a spray bottle, and fill the remainder of the bottle with warm water. Spray the entire shower stall from top to bottom, and wait for a few minutes.
Use a scrubby to clean the walls and floor of the shower. Rinse your shower with warm water, and repeat as needed.
Clean Your Shower with Vinegar
Vinegar is one of your home's great unsung heroes. The acetic acid in the vinegar eats away at soap scum and mildew without damaging the underlying fiberglass and leaves your shower looking like new. Our vinegar shower cleaner will keep your shower sparkling and ready for your family to use.
Add the ingredients to a spray bottle and spray down the shower stall. Wait five minutes, and then use a scrubby to scrub from top to bottom.
Don't neglect the shower pan during your cleaning. Rinse with warm water. Repeat this treatment as often as it's needed.
Hit Your Shower with Lemon Juice
Lemon juice, like vinegar, contains a mild acid that will work wonders on your shower walls and floor. As a bonus, when you use lemon juice on your shower, you get a fresh lemony scent throughout your bathroom. It's a fantastic cleaning choice for the DIYer and will soon become part of your regular cleaning arsenal.
Add the lemon juice and water to a spray bottle and spray down your shower stall with the cleaning solution. The lemon juice should work into the grime for at least five minutes.
Then, use a scrubber to clean off all traces of dirt and soap. Rinse the shower with warm water once you've scrubbed all surfaces, and repeat until clean.
Use Bleach on Mold
You won't be dealing with mold in fiberglass showers as often as you do with tile and grout. However, there are occasions when you discover mold or mildew in your shower area, and you should have a cleaner ready to deal with them. Bleach is an excellent go-to for mold and mildew removal, and it cuts through them like butter.
Don the gloves. Fill a spray bottle with the bleach and water, and spray down all surfaces in your shower.
Give the solution ten minutes to work, and then use a scrubber to clean off mildew and mold. Rinse the shower with hot water after scrubbing, and check for lingering mold. If needed, repeat the process.
Apply Baking Soda to Stubborn Stains
Baking soda and vinegar go together like peanut butter and jelly, although they don't taste nearly as good. Both cleaning products are excellent home cleaning products by themselves, and combining them creates a cleaner that's many times stronger.
And, there are no harmful fumes to worry about! Use this cleaner to get rid of the worst stains from fiberglass showers and leave them looking fabulous in no time.
To make this baking soda shower cleaner, fill a spray bottle with vinegar. Sprinkle baking soda on any stains in the shower, and then spray each spot with vinegar. Let the paste sit for 15 minutes, and then hit them with a scrubby and some elbow grease. Rinse the shower with warm water, and repeat if required.
Tackle the Toughest Stains with Borax
You might run across some stains that baking soda can't touch. In those circumstances, reach for Borax as a substitute.
Borax is chemically similar to baking soda and is the right choice for removing the worst stains in your shower. Give this recipe a shot to take care of virtually any discoloration or set-in stain in your fiberglass shower.
Fill your spray bottle with vinegar, and sprinkle Borax on any stains in the shower. Spray each patch with vinegar, and wait for 15 minutes.
Use an old toothbrush or scrub brush to clean off the dried paste and rinse with warm water. Repeat until the shower is stain-free and looking sharp once again.
Try Bar Keepers Friend
Bar Keepers Friend is an excellent commercial cleaner that you can use for all kinds of household tasks. You can use it to clean your kitchen sink and bathroom, and it makes a terrific oven cleaner.
It's perfect for dealing with a dirty fiberglass bathtub or shower as well, and it won't leave damage after it's done its job. The next time you have a fiberglass shower that needs attention, reach for a little Bar Keepers Friend for a clean shower.
Wet down all surfaces, including the glass shower doors. Spray the stall with Bar Keepers Friend, and allow a minute for the cleaner to work into the dirt and soap scum.
Put on the gloves, and scrub the stall from top to bottom. Rinse the shower with warm water to finish the job, and let it dry completely
Hit Stubborn Stains with a Magic Eraser
Mr. Clean's Magic Eraser is a product that does a fantastic job of cleaning away almost any stain without harming the fiberglass surface. A Magic Eraser is melamine foam, which acts as a mild abrasive.
It's safe to use in your shower and can work cleaning miracles. Try a Magic Eraser the next time you need to clean away some deep stains.
Wet down the shower walls and floor. Scrub at any stains with your Magic Eraser, making sure not to bear down too much as you do so. The stains should lift out without much effort.
Rinse the shower a few times to keep it damp and to clean off any eraser crumbs. Repeat until the shower is clean.
Use Rust and Mineral Deposit Remover
If you have hard water, your shower can wind up with mineral deposits. The shower drain and faucet are especially susceptible to hard water deposits as well as rust. You need an effective hard water stain remover and rust remover to get it clean.
Fortunately, there are plenty of specially formulated commercial liquid rust and mineral deposit removers on the market.Always follow the manufacturer's instructions when using a commercial product in case you need to reach out to them for support.
Make sure that the rust and deposit remover you select is safe for use on hard water stains on fiberglass before you start cleaning. Use this cleaner in conjunction with a different cleaner for the walls and shower pan.
Apply Wax to Your Shower Floor
Learning how to clean a fiberglass shower involves more than cleaning, believe it or not. You need to protect your shower from future stains and dirt. The shower walls, in particular, need regular maintenance to keep it undamaged and attractive.
That's where floor wax comes in. Apply wax to your shower walls whenever they begin to dull. Do not apply wax to a fiberglass shower floor, however, unless you use a non-slip mat.
Check the manufacturer's instructions before you begin. Put a little wax on a paper towel, and apply it to the shower walls. Let the wax dry, and then buff it to a shine with your microfiber cloth. The wax should last for a long time and leaves your shower gleaming.
Fortunately, it's faster and easier to clean a fiberglass shower than you may think. Enjoy a clean fiberglass shower in no time with these simple tips.
We hope you had a lovely time reviewing our suggestions on how to clean fiberglass shower floor and walls. A fiberglass shower is easy to maintain, but even fiberglass requires regular cleaning to continue looking sharp.
Our guide gives you tips and recipes you can employ the next time you encounter a fiberglass shower needing cleaning. Cleaning fiberglass shower surfaces is a breeze with our assistance.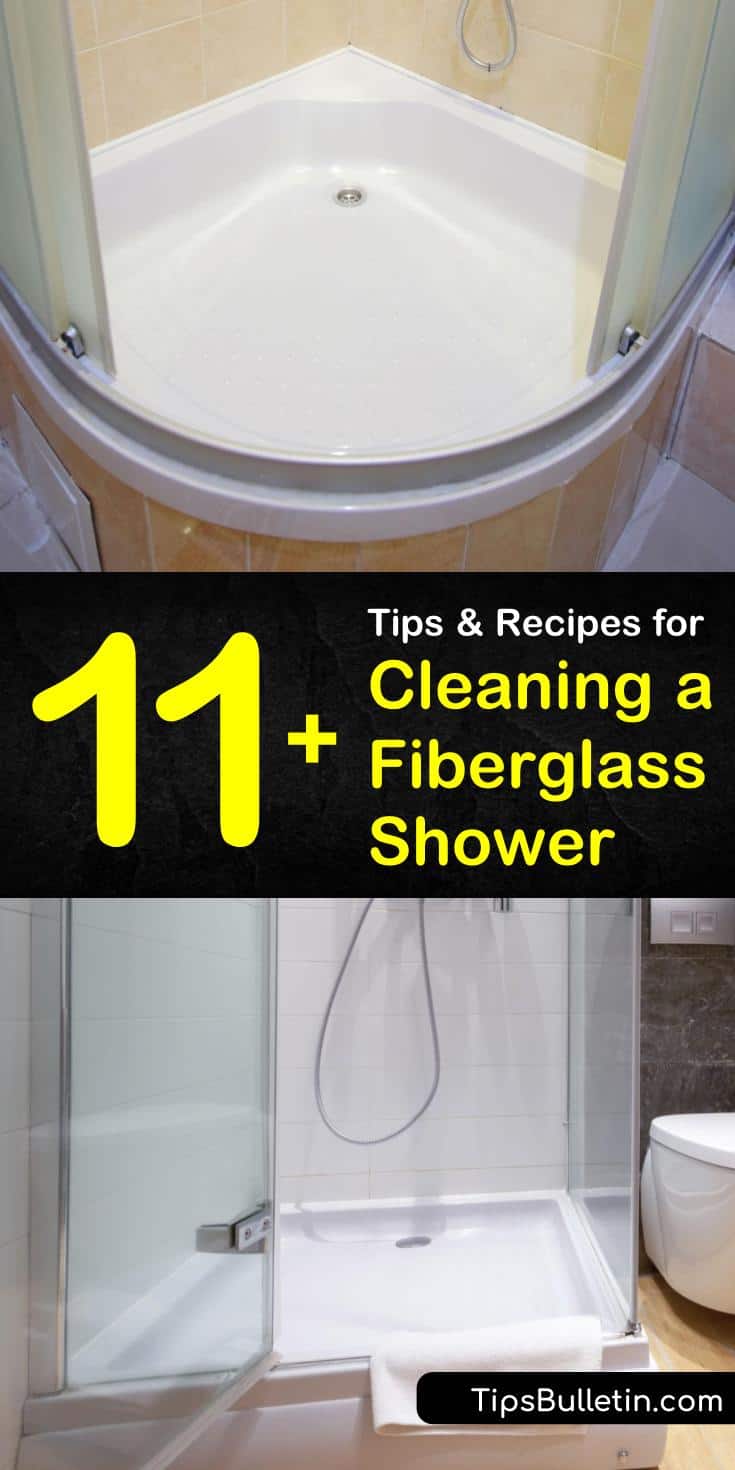 Thanks for reading our fiberglass shower cleaning guide. If you found our ideas on how to clean a fiberglass shower to be of use, please share this shower-cleaning article with your family and friends through Facebook and Pinterest.