Glass coffee carafes are attractive and timeless, yet cleaning carafes made of glass is more involved than other coffee carafes. This is both because of the fragile nature of glass and its see-through properties. Knowing how to clean a glass coffee carafe is half the battle, though! If your glass coffee carafe has an unsightly stain in it, everyone will be able to see it from the outside.
It's vital to stay on top of cleaning if you want to maintain these beautiful carafes. Glass coffee carafes are especially popular in restaurant settings, but how do these people keep them looking so spotless and clean? The answer is with a few secret techniques.
Keeping a glass coffee pot clean is no more difficult than any other, but using a couple of unique cleaning tricks will make it even easier. If you're wondering how best to clean a glass coffee carafe, you'll find out everything you need to know about it in this guide.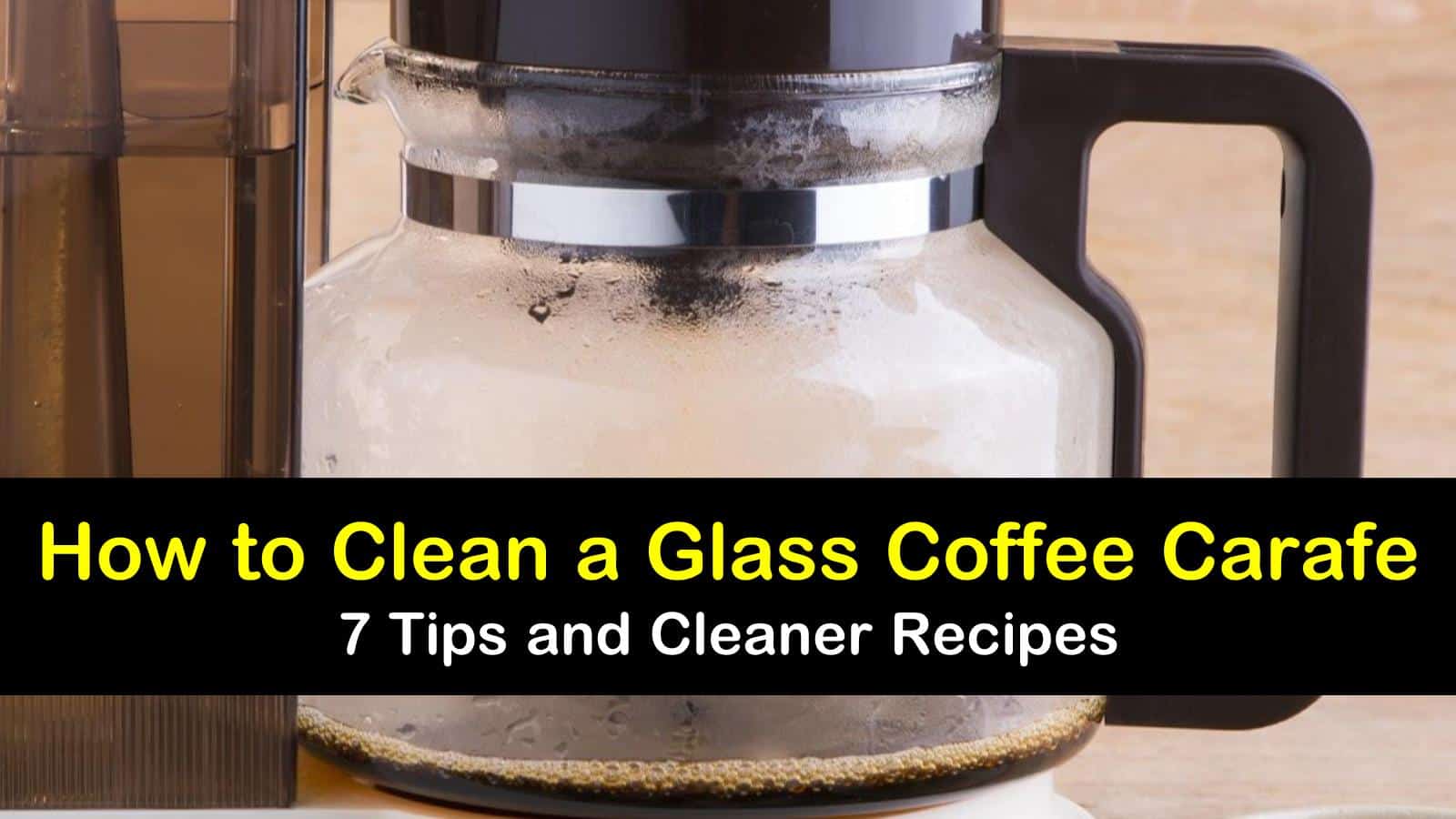 Cleaning a Glass Coffee Carafe
Stainless steel coffee pots and glass pots require different cleaning methods than glass. Read on to learn the best cleaning techniques for how to clean a glass coffee carafe.
Since glass is a non-porous material, most cleaners are safe and effective to use on it. However, to keep your glass carafes looking streak-free and stain-free, to be selective with which cleaning solutions you use.
We'll tell you all about which cleaners work best for what in the recipes below. Always let your coffee pot dry upside-down on a paper towel when you finish these recipes.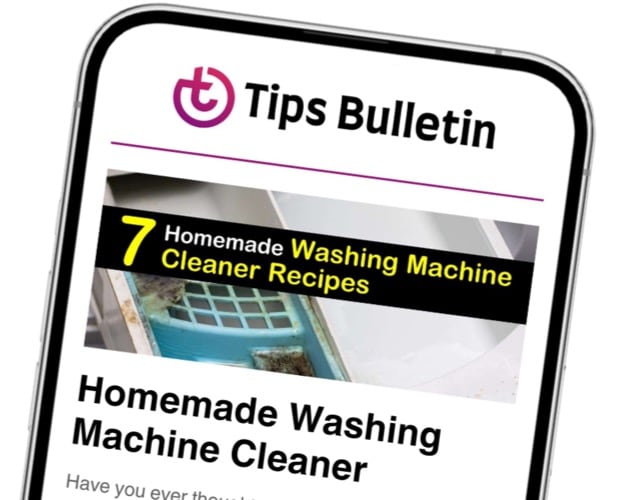 Finally, an email that Transforms Your Home.
Get the latest home and garden tips from our experts, delivered straight to your inbox.
How to Clean a Coffee Carafe with Vinegar and Baking Soda
Vinegar and baking soda make effective cleaners for many surfaces, and that's no different for coffee carafes of many kinds. Baking soda is particularly effective at lifting away brown coffee stains from mugs and carafes. If you're wondering how to use vinegar to get stains off a steel coffee pot or glass carafe, here is the recipe.
Start by making a thick, toothpaste-like paste out of baking soda and water. Scrub this paste into any coffee stains in and around your coffee pot. For lighter, newer stains, the baking soda alone may be enough to take care of things.
For stubborn stains on other surfaces, like ceramic and steel mugs, pour enough vinegar in the mug to cover the baking soda, then swirl the mixture around. The resulting chemical reaction will help to clean coffee stains on a stainless steel mug by lifting the remaining stains away.
Routinely Clean Coffee Carafes with Dish Soap
Coffee carafes can benefit from routine cleaning with plain old dish soap. Whether you do this regular cleaning on a daily, weekly, or monthly basis will play a role in how much stain removal you need to do later. You can use Dawn or another store-bought dish soap or even make dishwashing soap yourself to clean a coffee maker without vinegar. Dawn dish soap is excellent in getting rid of any coffee stains from a carafe or coffee maker.
Pour about a tablespoon of dish soap in your carafe, then fill it the rest of the way with hot water. Let the soapy water sit in your carafe to do its work for several minutes. This is a good time to wipe down your coffee maker and get it clean, too.
Pour out the majority of the soapy water, then scrub any stained areas with a sponge or soft cloth. You may need to use a bit of (gentle) elbow grease. Make sure to rinse your carafe multiple times after cleaning it with dish soap. You don't want your next cup of coffee to have a soapy taste.
Sanitize and Stain-Lift Carafes with White Vinegar
White vinegar works well in conjunction with baking soda, but it can be used as a stand-alone stain remover and sanitizer, too. This method is excellent if you're looking to clean both your coffee maker and its carafe at the same time.
Pour white vinegar into your coffee carafe, then fill it the rest of the way with water. Next, pour the vinegar and water mixture into your coffee maker's reservoir. Run it through a brewing cycle without any coffee.
This will remove any foul taste or build-up from within your coffee maker while cleaning your carafe at the same time. Let the vinegar water soak your carafe for several minutes, then finish by rinsing both the coffee machine and carafe by putting them through several plain-water cycles.
This will result in a fresh, clean coffee pot. A vinegar and water mixture makes an excellent homemade glass cleaner, too!
Cleaning Coffee Carafes with Lemon Juice and Salt
This coffee carafe cleaning option utilizes a combination of lemon juice, salt, and ice cubes that you already have in the kitchen. It works wonders on the worst coffee stains, and cleaning coffee pots with this combo couldn't be easier. Swish the mixture around, and stains will scrub away effortlessly.
Start by sprinkling your coarse salt around the inside of your carafe and focus on stained areas. Next, squeeze or pour your lemon juice inside, then add the crushed ice. Finish by swirling the ice around the coffee pot.
The ice and salt help scrub away any stains, while the acid of the lemon helps lift them away. If needed, use a sponge to scrub away stubborn stains. Rinse afterward, but use cold water – hot water on a chilled glass carafe can cause it to shatter.
Don't forget that lemon juice also makes an excellent cleaner for removing hard water buildup. Just squeeze the juice on any hard water stains, leave it for ten minutes, then wash away.
Fizz Away Stains with Denture Tablets
Denture tablets are useful for removing coffee and food residue from dentures, so why not a coffee carafe? Just drop these tablets into some warm water to fizz away stains.
Fill your carafe with warm water. Drop the denture tablets in the carafe and let them do their work. After at least 15 minutes, rinse out the carafe thoroughly and scrub any remaining stains. Denture tablets are an excellent way to remove the old coffee tastes from coffee carafes, too.
Remove Stubborn Stains with Dishwashing Detergent
Dishwashing detergent can be useful on coffee carafes if you have time to let them soak a bit. Use this recipe to deep clean a glass coffee pot that has old cooked-on stains or the carafe is covered with coffee residue stains.
Start by adding a small amount of dishwasher detergent to your glass pot, then fill it with boiling water. Let the detergent and water sit and do its work overnight. Use a scrub brush or sponge to polish away leftover stains the next day. Make sure to rinse your carafe thoroughly when you finish.
Power Through Grime with Coffee Cleaner
Of course, if you're looking to remove coffee stains, the absolute best method to use is coffee cleaner. Very rarely will a DIY cleaner be able to measure up to the strength of commercial cleaning agents, but some people will prefer not to use it because of its chemical makeup and unnatural nature.
For a coffee cleaner or brewer cleaner, always follow the manufacturer's directions. Some types of cleanser will have you run your coffee maker through a cycle with it, while others will scrub or soak away stains.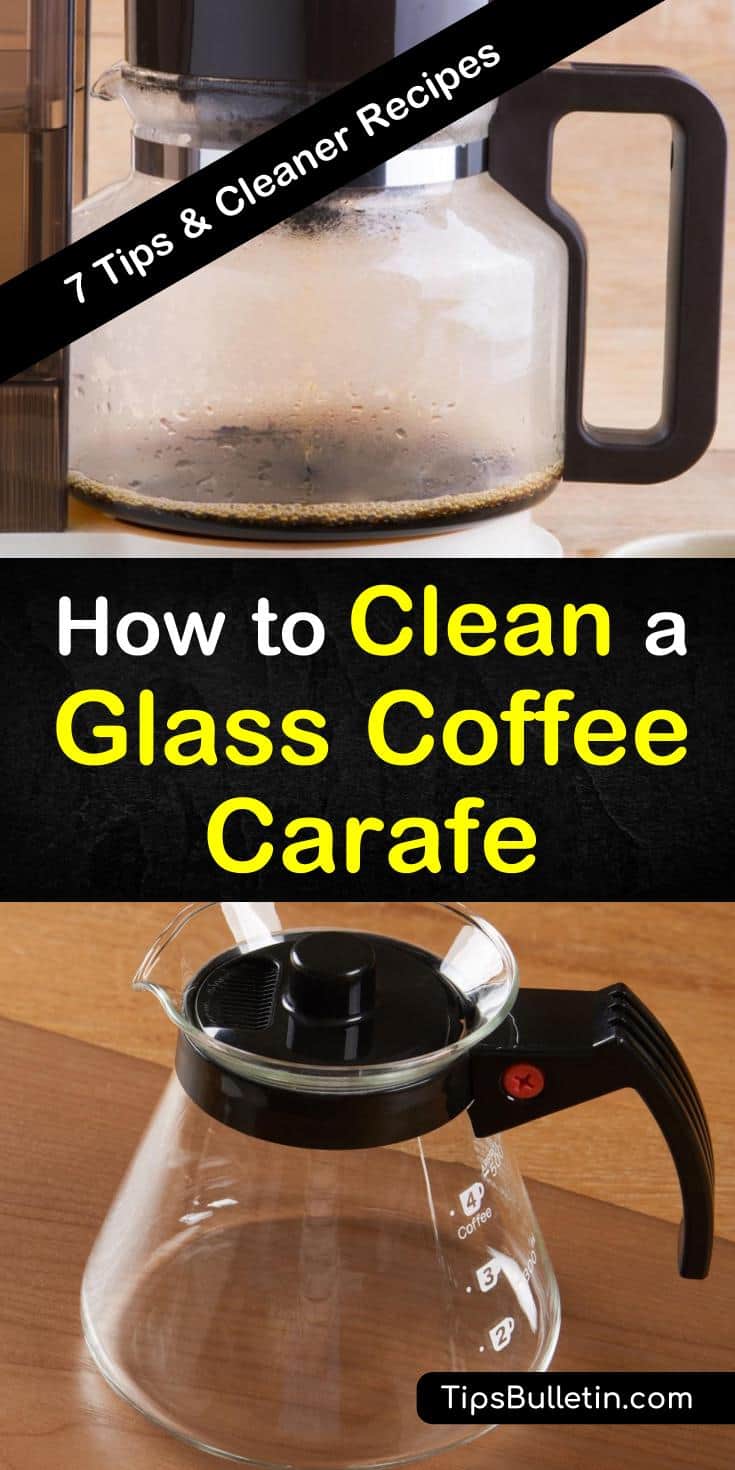 If you liked this comprehensive guide on ways to clean glass coffee carafes, please share these ideas on how to clean a glass coffee carafe with the people you know on social media so they can use them, too!