Is your glass dining table looking worse for wear? Explore helpful tips on how to clean a glass table without ruining the finish. Glass furniture is stunning. The shiny, clear glass catches the light to draw the eye and make a room appear larger and brighter. Quality glass furniture is an investment.
Properly caring for your table prolongs its life and ensures it always looks impeccable. Glass quickly collects handprints, grease, dust, and other marks and looks shabby and dull. It is critical to follow cleaning directions to prevent scraping the glass table. Discover easy-to-follow instructions on how to polish a glass table without streaks.
Follow them closely to guarantee you clean your glass table properly every time. Having the correct information is vital if you need to clean a tempered glass table or a glass-top coffee table. Use tried and tested procedures for cleaning a glass table without streaks and keep your glass surfaces looking as good as new.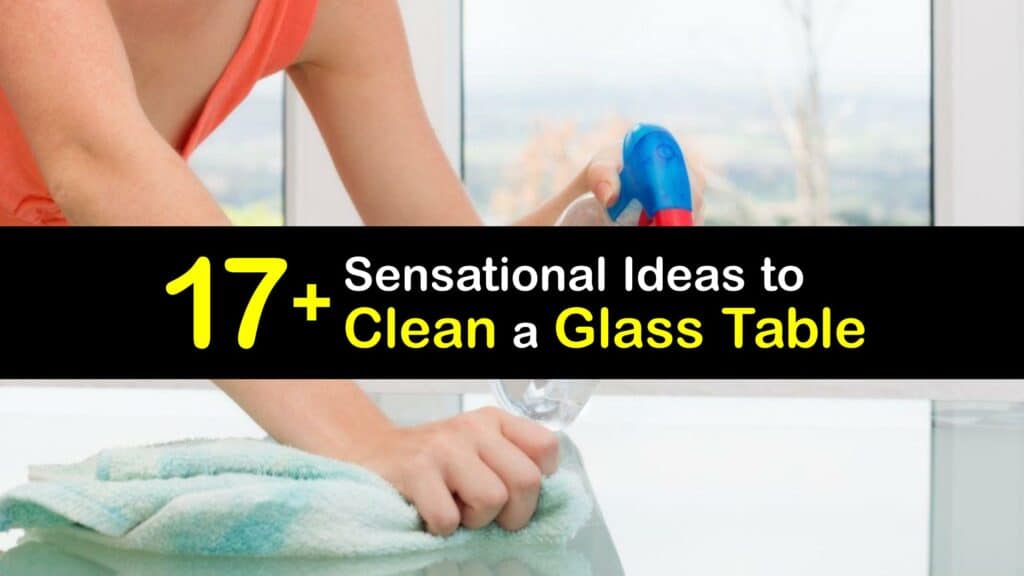 How to Polish a Glass Tabletop Without Streaks
It's disheartening to think you understand how to clean a glass table and end up with smears or scratches afterward. Knowing more about glass, the correct tools to use, and the difficulties with cleaning it help you avoid the unthinkable. Everyday items and elbow grease keep your glass furnishing clean and appealing.
Explore tricks for cleaning a glass table without streaks and effective ways to get spots off a glass stove top. These methods will guarantee your glass will always looks flawless and you never inadvertently damage it.
Types of Glass Surfaces
There are two types of glass, tempered and regular or annealed glass. Most household furniture, such as tables, is made from a hardened glass called tempered glass, which bears more force than standard glass. Regular, annealed glass splinters into sharp, dangerous glass shards once broken.
Scientists created a process called tempering to strengthen glass and minimize injuries by heating it to an intense temperature. Since it shatters into tiny cubes as opposed to big, lethal fragments, tempered glass is substantially safer.
Smaller pieces in your home, such as vases, might be standard glass. Larger pieces are typically tempered glass, including a coffee table, shower door, or window.
Challenges With Cleaning Glass
Glass tables demand meticulous care to ensure their longevity. Cleaning a filthy glass table seems uncomplicated, yet it may become a nightmare if you lack the right tools and information. It's maddening to clean your glass table only to check it once it's dry and find streaks everywhere.
Streak-free, glossy glass is gorgeous, but some homeowners need a little help to get there. Worse than inadvertently creating smears is leaving scuffs and scrapes as you clean.
Harsh brushes, scouring pads, and even the wrong cleaning product could spell disaster for your tabletop. Arm yourself with all the information you require to maintain your table without destroying it.
How to Wash Glass Tables With Dish Soap
Trust liquid dish soap to make a safe and efficient liquid for scrubbing a sticky glass table top. This mild soap contains potent cleaning ingredients to dissolve cooked-on or dried-on food rapidly, so it rinses away. Dish detergent eradicates even the toughest stains without being toxic.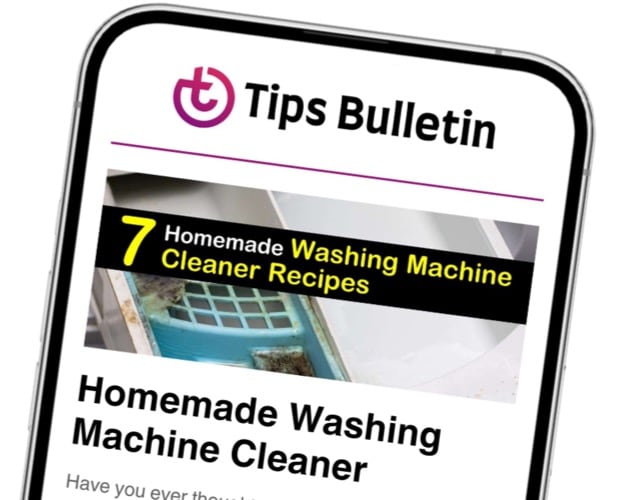 Finally, an email that Transforms Your Home.
Get the latest home and garden tips from our experts, delivered straight to your inbox.
Mix three tablespoons of basic dish detergent with one cup of warm water to craft a cleaning solution for a glass coffee table. Use a microfibre cloth and the liquid to clean the glass.
Work in circular movements and cover the entire glass top, concentrating on eliminating debris. Wipe the table with a clean damp cloth or a piece of newspaper and let it dry.
Cleaning Tempered Glass With Baking Soda
Baking soda is a practical solution for getting rid of tough stains from your table, including dried-on food or sauce. This cleaning approach eliminates stains without harming the glass or altering the color.
Create a paste from the baking soda powder and lukewarm water, and apply it to the filth on your table glass. Allow the paste to sit for 30 minutes, and use a soft towel dampened with water to remove the paste from the glass. If there is remaining dirt, gently scrape it off with a plastic scraper while carefully not using too much pressure.
White Vinegar Glass Tabletop Cleanser
Distilled vinegar is one of the best ways of removing stains from a tempered glass dining table. Vinegar is mildly acidic, allowing it to break down dirt without damaging glass. Save money and reduce your family's chemical exposure by crafting your own glass table cleaning spray with distilled white vinegar and hot water.
Give the sprayer a hard shake to mix the ingredients, and spray the vinegar concoction onto the soiled tempered glass. Before wiping it clean with a damp cloth and washing it, allow the cleaner to remain on the glass table for at least 15 minutes.
Continue until there are no longer signs of discoloration. The spray cuts through scum and leaves glass dazzling, making it the perfect tool for cleaning glass shower doors.
Cleaning a Glass Top With Toothpaste
Although it might seem counterintuitive, toothpaste is great for cleaning teeth and tempered glass tables. It's prudent to start by spot-cleaning the regions with the most challenging stains before thoroughly cleaning a tempered glass table.
Use a soft-bristled toothbrush and a small amount of toothpaste to remove stains. Choose a cream rather than a gel-based toothpaste to ensure optimum results.
To remove a stain from the glass, apply a tiny blob of cream toothpaste and scour the area in a circular motion. Wipe with a paper towel to remove the toothpaste. Use a distilled water-drenched rag to buff the glass and clear any toothpaste residue or dirt left behind.
Alcohol-Based Glass Furniture Cleaner
This recipe includes rubbing alcohol to accelerate the solution's evaporation on glass surfaces and lessen the possibility of wet marks remaining. Alcohol's solvent properties combine with the acidity of distilled white vinegar for a comprehensive clean to leave your glass table polished and ready for your next dinner party.
In a spray bottle, combine the vinegar and rubbing alcohol before including the distilled water. Shake vigorously after tightly closing the lid. Spritz the mixture on the table and clean it with a soft cloth. Rubbing alcohol is highly flammable, so keep this homemade glass cleaner out of the reach of children and pets.
Vodka Glass Cleaning Solution
Like rubbing alcohol, drinking alcohol such as vodka has solvent properties to clean glass. It's crucial to use high-proof pure alcohol like vodka. Mixed drinks or wine coolers are full of dyes and sugars, which leave your table filthier rather than cleaner.
The essential oil has benefits beyond just masking the vodka and vinegar's smell. Essential oil dissolves the hydrogen bond, causing water molecules to become stuck on the glass pane and resulting in streaking.
Use a funnel to transfer the ingredients into the sprayer, shake, and lightly cover the entire glass top. Clean the table with long, firm strokes until it feels dry and no residue is visible.
DIY Glass Window Spray
Whip up a budget-friendly mixed cleaner from items you already have in your kitchen and pantry. Pair the cleaning power of distilled white vinegar and liquid dish soap to make short work of dirty table glass.
Combine distilled water, white vinegar, and dish detergent in a sprayer and coat the glass table on top and underneath. Scrub the table top and beneath it with a soft cloth. Before it can dry, use a fresh cloth damped with distilled water to wipe it.
This vinegar cleaning solution will also remove frosted glass spray from a window. The dish soap loosens the frost, and the vinegar will wipe it away without leaving any streaks.
Lemon Juice Cleans Glass Coffee Tables
Lemon juice is fantastic at cleaning and adding shine to glass tables. Citrus fruits like lemons contain citric acid, which disintegrates filth, leaving glass flawless. Freshly squeezed lemon juice is preferred, but prepackaged juice works fine in a pinch.
Vigorously shake the spray bottle until the liquids are totally blended. Use the solution and a soft cloth to clean your glass table. Damp a second cloth in distilled water and wipe off the lemon juice and debris for a glossy finish.
A Magic Eraser Clears a Foggy Shower Door
Use a Magic Eraser to get water spots off shower doors without much effort. Submerge the Magic Eraser in water and compress it to remove extra water. Mr. Clean Magic Eraser makes tough stains easy to erase.
Rub the filth and grime with the Magic Eraser to remove it. Cut the Magic Eraser into tiny chunks to make it easier to reach into crevices and avoid missing dirt that may be hiding there. Wipe the cleaned areas of the glass with a moist towel or sponge. Buff the glass table with a microfiber cloth to make it as spotless.
Trust Apple Cider Vinegar for Clear Glass
Like distilled white vinegar, apple cider vinegar is mildly acidic. Hence, it cuts through smears to leave your glass perfectly transparent.
Grab a 16-ounce spray bottle, apple cider vinegar, and rubbing alcohol and mix to produce an essential vinegar remedy. Fill the bottle halfway with distilled water after adding the other components. Spray the solution on your glass and clean it with a microfiber towel.
This spray is ideal for the interior and outside windows, coffee tables, and other glass furnishings.
Notes for Cleaning Frosted Table Tops
Frosted glass tables require extra caution to keep the frosting intact as you clean. To create the frosting effect, a film or spray is added to regular or tempered glass. Frosted glass is brilliant for providing privacy or increasing visual appeal, yet the film or spray is somewhat delicate.
Refrain from using abrasive cleaners of any variety on frosted glass. These harsh cleaners wear away the frosting pattern, leaving visible defects on the tabletop and ruining its look.
Similarly, citrus-based or heavy solvent cleaners may strip away the frosting texture and leave it patchy and worn. Opt for a mild detergent such as liquid dish soap to keep your frosted glass clean and intact.
Commercial Glass Cleaner Options
Pick a cleaning product acceptable for glass. Visit the section of your neighborhood store devoted to cleaning goods. There are many choices for commercial glass table cleaners if you're hesitant to use a homemade solution on your expensive glass furniture and equipment.
Use the proper tools, such as a soft cloth, and apply the cleaner as instructed to prevent wear to the glass panel. Review the product directions carefully, and pay attention to the safety precautions.
Cautions While Cleaning Glass
One of the most frequent errors people make cleaning a glass tabletop is using an incorrect tool. A regular cloth or paper towel tends to leave fiber fragments on the glass from its diffuse structure. Utilize a microfiber cloth or another lint-free soft cloth to ensure a flawless finish.
Another error people make while washing glass is to soak it in thick soap for a long time. The soap solution can dry and leave lines or deposits on the glass. To avoid the formation of undesirable deposits, carefully follow the instructions and promptly rinse off cleansers.
Be mindful of scrubbing a glass table without scratching it. Never scrape with force. Since this substance is prone to mark, start with the slightest pressure and increase it gradually.
Polishing a Glass Table With Newspaper
Regular rags are inefficient for getting smudges off a glass table top since they leave streaks behind. The additional chore of washing the cleaning rags makes the already challenging task of cleaning windows far more complex.
A newspaper is a substance with a high density and limited absorbency. It is not abrasive and won't scrape or blemish glass because it consists of closely woven soft threads. In contrast to many other types of fabric, newspaper does not leave behind lint or fibers when it's used to clean glass.
Newspaper or a coffee filter are examples of one-time-use goods able to recycle and use for other purposes. Using newspaper for cleaning your glass table reduces the amount of garbage produced. Cleaning glass with newspaper is an inexpensive and effective alternative to rags because it does not leave behind lint and requires no extra laundry.
Water for Cleaning Glass Without Streaks
When cleaning glass, never use water straight from the faucet. In addition to the elements of iron and calcium, which are responsible for mineral dissolution, the water from your faucet contains many minute contaminants. As it includes minerals and other pollutants, regular tap water is not the wisest option for washing a glass table.
Distilled water is filtered and cleansed to remove excess minerals, pollutants, or gasses. Distilled water is recommended for cleaning glass since it does not create the hard water stains and streaks other forms of water do. Using distilled water to clean your glass table or vase helps it last longer and look better.
Cleaning Scratches on Glass Dining Table

s

If you used a corrosive cleaner or an inappropriate tool to clean your table and left a mark, don't panic. Surface-level scuffing often buffs out with a good wash. Try one of the cleaning methods above and check the result. If the marks are still visible, consider rubbing a tiny amount of paste wax into the blemish with a soft cloth.

For severe indentations or gouges in the glass pane, purchase a glass repair kit. These kits contain a small amount of resin filler and the equipment to prepare the glass and clean it afterward. Take scratches off a glass table with the repair kit according to directions to mend the spot and leave a transparent, unnoticeable fill.

Is how to polish a glass table without streaks clear after reading this article? A glass table looks stunning in any space, adding dimension, light, and a touch of class.

When glass becomes dirty, it quickly looks dingy and unappealing. Don't let a filthy table bring down your decor. Use proven techniques to eliminate grime from your glass table without scuffing or scratching the finish.
If you loved this instructional article on how to clean a glass table, please share it with your friends and family who need guidance on cleaning a glass table without streaks on Pinterest and Facebook.